April 29, 2010 GMT
3,200kms to Buenos Aires
We had done what we wanted to do in Ushuaia, we bought stickers for our bikes and postcards for our friends (which finally arrived in the UK four months later), and decided to head out the next day. Carlo and Toni were coming with us, Chris and Frank were going to stay and explore Tierra del Fuego longer.
We had only been riding for a half hour or so when the rain started to fall. We pulled over and once again donned our waterproofs. Carlo was not happy about this change in the weather, well, none of us where, but we pushed on in the hope that we would ride through it and out the other side.
We pushed on, the rain, rather than dropping off, increased. I just wanted this ride to be over. I passed a truck, throwing up a cloud of spray that I could barely see through, and waited for Carlo to follow. When he didn't pass the truck, I decided that I would push on ahead and wait for Toni and Carlo at the gas station in Rio Grande, it was the only gas stop en route, so I knew that Carlo would have to pull in there. I could order some hot chocolate for all of us, and from there, we could get on the internet and see if there was an option to stay in Rio Grande, wait for the weather to pass, and carry on once the rain had stopped.
We pulled into the garage and I waited for the pump attendant to come over while Jacquie went into the building to get out of her wet clothes and get on the Internet.
Sure enough, just as the attendant finished gassing the bike up, Carlo pulled in.
He was not happy with me. He was upset that I had left him behind. I explained that I had just wanted to get out of the rain so had carried on, and apologised for leaving him behind. In my mind, we both knew where we were going, and if he hadn't turned up at the gas station, I would have gone back for him.
Carlo was prone to stopping a fair amount on a day's ride. I had thought that he would have stopped for a piss or to re arrange his clothing or goggles, and I had been right, still Carlo was pissed off at me for not waiting for him, and I guess he had a point.
We found a place on the internet, and after we had warmed up , we got back on the bikes and rode the short distance to the hostel.
We parked up, went through the ritual of unloading, showered and went to the shops for some food to cook up. We returned to the hostel, and had just started dishing out the food that the girls had prepared when we heard a familiar voice. Frank walked. He had decided that Ushuaia had lost its appeal after we had left, and decided to leave to. He'd also been caught in the rain, and as luck would have, had the same idea as us. We dished up some food for him, and we opened the bottle of "Fin del Mondo" wine we had brought from Ushuaia.


The rain continued for the whole of that day, and the next, until finally on the third day, the weather broke, and we made a run for it. The day got better and better, from a dull start, to a bright but chilly afternoon.


We rode passed fields of sheep, being herded by Gauchos on horseback, under a sky with beautiful wispy clouds.
In many respects, Tierra Del Fuego reminded me of Bolivia. The sky was unnaturally beautiful, and unlike anything I had seen before. We came to the border into Chile once more, and Carlo told me that he and Frank were going to go on ahead, not wanting to wait for us on our slower bike over the dirt section of the road. I was a little peeved myself now. After the telling off I had received form Carlo after leaving him in the rain, now he was going to leave us on the hardest part of our journey. Well, that was fine by me.


Another border, back into Argentina and back on the Chilean dirt roads of Tierra Del Fuego...

We went through the customs rigmarole and set off for the ferry. I must admit, I was annoyed that Carlo and Frank were not staying with us, and I guess that lead to me wanting to prove a point. We had managed an average speed of about 50kmh on the way out, and I was determined to keep pace with the others. We had a small head start on the guys, and I pushed Garth along the bumpy dirt roads to keep ahead for as long as I can. There was no sign of the guys behind us after ten minutes; I guessed they must have taken the alternative route.
I rode the bike as fast as I the road surface allowed, sometimes maybe a bit faster than that. We stopped at the side of the deserted dirt road for Jacquie to relieve herself, and she berated me for my speed. We jumped back on and I continued on at a speed somewhat decreased. We bounced and bumped along the road for another hour and a half, before turning off the road to head for the gas station at Cerro Sombrero.


We had a small matter of getting stuck in the mud to deal with, and then after a quick gas stop, we travelled the last few kilometres on blessed tarmac before reaching the ferry. The others were in the queue, and we rode straight past them and parked up at the head of the line, before walking back to meet up. They had taken a different road, and had arrived a few minutes before us, it would appear that I had made my point.


Waiting for the Ferry to stop rocking so I could ride on
After a short wait, we boarded the ferry, which was moving around a fair amount, making for a butt clenching boarding, and then we were on our way across the choppy seas to the mainland.
The next day we split up again, Jacquie and I leaving Rio Gallegos for the Monte Leon national park, while Carlo and Toni took Frank back south in search of penguins. The wind was blowing hard as we left Rio Gallegos, but as we reached highway 3, it increased to almost intolerable strength. We battled with the wind, leaning the bike into it in an effort to stay on the road. We were being blown about as if the bike was made out of paper. We pulled over at a rare, sheltered area and considered our options. As far as I was concerned, this was the most dangerous part of the trip so far. We had read and heard stories form fellow bikers about the strong winds in Tierra Del Fuego, but nothing had prepared us for this. To make matters worse, every time a truck going in the opposite direction passed us, we were smacked in the face with a force as strong a good hard slap. To make matters worse, they would temporarily block the wind that we were leaning into, meaning the bike would suddenly lean at an even more obtuse angle than that required to keep us heading in a straight line. The road was punishing, dead straight, flat as a pancake, dull and seemed to go on forever. At one point, a huge flat truck barrelled past us in the opposite, causing a blast of wind so strong that it ripped half the windscreen right off the bike.

We pulled over, the screen wobbling precariously, and as Jacquie leant her bodyweight into the bike to stop the wind blowing it over, I tried my best to find a solution. I tried redistributing the holding screws so that instead of the usual 5 screws holding the screen in place, now there were 3, one on each end and one in the centre. This arrangement lasted for a few kilometres more until another truck roared past us, and the screws popped out again. We tied the screen to the back box and set off.
The wind got even stronger, and I was feeling the full force of it now the screen was gone. I was constantly splattered with bugs, butterflies and a variety of exotic insects, and by the time we arrived at the park, I was exhausted. We pulled into the park and onto the dirt track that we would have to follow for another 20 kilometres to reach the penguin sanctuary.
Jacquie groaned at the thought of riding another dirt section, not having fully recovered from the previous day's ride from Rio Grande across Tierra del Fuego. We rolled slowly down the track, with me trying my best to give Jacquie as smooth a ride as I could until we reached the end of the track and the park's snack twenty minutes later. We refreshed ourselves with hot coffee and sandwiches in front of the beautiful untouched and deserted beach before heading back up the track to the penguin area.

We parked up and walked to the passed the pampas deer, keeping a watchful eye out for pumas, until we came across the penguin colony. The penguins took no heed of us as we walked through their colony to the cliff edge where we could look down at thousands of the little fellas waddling out of the sea. The wind was blowing hard still and we were sandblasted as we tried to take photos.

The Penguins were adorable and made us chuckle with their swagger and clunky movements, and our spirits were lifted by our feathered friends. We strolled back to the bike, rode out of the park and up the road for another hour to look for a place to spend the night. We pulled into San Julien, another non-descript town built purely for functionality, lacking in any attempt at panache, rode around awhile, checked out a few of the hotels, until we decided on a roadside inn type affair. We continued along highway 3 the next morning, the wind still pummelling us constantly.
We stopped to eat our sandwiches -stolen from the breakfast buffet- crouched behind a large concrete sign that we used as a windbreak. We rested for a while before once more returning to the 3 and battling our way northwards. The wind was relentless, and had blown all my good spirits away, and it was a real effort continuing on to our next stop at Caleta Olivia. By the time we arrived at the town, I was shattered, we rode up to the first hotel we came across, checked in, showered and rested, before heading out in search of dinner.
We returned to see Frank's and Carlo's bikes parked next to ours. We went in and knocked on their door, and talked about each other's experiences on Highway 3, we had all had to deal with the ridiculously strong winds, and it had taken a lot pout of all of us. I told Carlo and Frank about my screen being blown off, and we went down to the bike with Frank to see if we could fix it, but to no avail. We accompanied Toni, Frank and Carlo to the restaurant that Jacquie and I had just eaten in, and decided we would ride together to Puerto Madryn the next day. We strolled back through Caleta Olivia, another dull Southern Argentinean with not a lot going for it except for the huge petro-chemical plant nearby, stopped off for some cake, and retired for a well needed early night and some rest.
We were up and out early in preparation for another long day through the wind, about 600 kilometres of dead straight, flat road again today, and we were all feeling a little low.


The Joys of an Open Face helmet and no windscreen

Frank, who was on the lightest of all the bikes, was getting blown dangerously across the whole of the road, and we had to pull over so he could rest. He was so bored of this straight-line battle that he was on the verge of nodding off on the bike. At one point, we were riding behind him and we could see his head lolling around, his bike slowed, and it was obvious that he needed another stop. We pulled up beside him and asked him if he wanted to pull over, he nodded his reply, so I then caught up with Carlo, motioned for him to pull over, and then went ahead and rode off the side of the road. We parked our bikes up, took out our snacks and walked away from the side of the road to find a spot to rest up.
We had just sat down and were passing around the chocolate and sandwiches when we heard a thud, we looked up in time to see Frank's helmet get blown off the handlebars, and then the bike too got blown to the floor. We picked up the bike and retrieved the helmet, which was rolling off along the pampas, propelled by the wind.
Fortunately, there was no damage to either the bike or the helmet, and after our short break, we got back on the bikes, feeling somewhat refreshed and buzzing form our recent sugar hit. We carried on that way all day, riding for an hour or so, stopping for a break and a chat, a bite to eat, and off again. We passed through the police check area that Jacquie and I had passed on the way down, and the same guys were on duty.


They instantly recognised Garth, and came over to say hello. One of the officers came over and started to ask for us to fill out the forms, with details of our passport numbers, where we travelling to and from and so on, but the Captain, with whom we had taken pictures on the way down, told him to leave us alone, and waved us straight through. We took another photo and then continued on our way. After one more stop to fill Frank up with Energy Drinks, we finally pulled into Puerto Madryn.


At last, Puerto Madryn, beach, sunshine, warmth and finally some friendly folk!!
The days were getting considerably shorter, but we still had a good amount of daylight until about 9pm, so we even had time for a stroll down to the beach after we sorted accommodations and parking.
We treated ourselves to a day off the bikes, and spent the day relaxing on the beach and sorting out bits and bobs for our bikes, Carlo needed some oil, I was still trying to find a way to fix the screen on the bike, and Frank needed a new mirror after his bike got blown over by the wind. I was the only one out of us three to not gt his wish fulfilled, and I was getting tired of all the insects I was eating. At least we were now into the warmer weather, and the wind was beginning to ease off we thought.
The next morning, we left again, for Bahia Blanca, where we had been informed that the wind would disappear completely. Frank decided to stay in Puerto Madryn for one more day, so we said our farewells, and rode out of town.
We rode more of that dullest of dull roads, the 3 , through yet more Pampas , watching as the sky turned from blue to grey to black. We knew it was only a matter of time before the rain came down, but there was nowhere to run, and nowhere to hide. The only signs of life along this road had been the gas stations, strategically placed at every 150kilometers. The rain started early in the afternoon as a alight drizzle. We pulled over, Carlo stating that the rain was moving in the same direction as us, and suggesting that we wait for it to get ahead of us and then follow along behind.


Waiting for the storm to get ahead of us on the way to Bahia Blanca

It was a good theory, but the storm was moving a lot slower than us. We sayed behind the storm for an hour or so, riding for 20 minutes, then pulling over when we got close to the rain so that the storm could move away from us. We went on like this for a couple of hours, making incredibly slow progress, until finally I had enough. We put on our rain gear, and pulled back out onto the road. We hit the rain a few minutes later, and a few minutes after that, we were through the storm and out the other side. It had taken us 3 hours to travel 130 kilometres. Towards the end of the afternoon, we stopped at a gas station to fill up, and Carlo said he was going to push on to Buenos Aires. We had friends that we were meeting in Bahia Blanca, so once again, we said our goodbyes, or rather "see you later", and split off in different directions. Carlo still had a fair few hours of riding ahead of him to reach Buenos Aires, and the daylight was beginning to wane.
As I rode on towards Bahia Blanca through a landscape that was still flat, but becoming more and more colourful with crops and flowers on either side of the road.

Covered in Roadkill after the ride to Bahia Blanca with no screen
On the downside, however, the amount of insects coming to their death on my face increased. As I rode through the fields, I saw a large black blob in the air in front of me. I wasn't sure at first what I was seeing, by the time I had recognised it as a bee, it was too late. I couldn't to react in time; I saw the bee, in slow motion, fly straight into my helmet. A moment later, I felt it as it stung me on the ear. I pulled over; my eyes were watering so much I couldn't see. My ear was throbbing. Jacquie pulled the sting out of my ear, and the pain intensified. I ran around in circles by the side of the road, until Jacquie calmed me down and made me sit still. I lit a cigarette and sat for a few minutes. My ear was bright red, and well on it's way to becoming double its normal size! I gingerly replaced my helmet, and we rode the last few kilometres into town.


My fat ear from the bee that got in my bonnet
We hadn't expected much from Bahia Blanca, having come across nothing but plain, functional brick towns for the last week or so through Southern Argentina, and it was a good thing too. Bahia Blanca was just a larger, busier version of those more southerly, bland towns. Even with low expectations we would have been disappointed.
Bahia Blanca was not blessed with a clement climate either. Apparently, the city was either swelteringly hot, being blown to pieces by wind, or flooded by heavy rains.
This time of the year, we were enjoying the excessive heat. This place was hot. Real hot. The locals were mainly sat on the steps to their houses, the women in summery dresses, the men mostly in string vests, sipping on iced `Matte and smoking. Those that were moving did so at a very slow pace, using up as little energy as possible in the heat.
To make matters worse, the power went out in the city, no fans, no aircon, no TV, no lights. Apparently, when the city gets this hot, everybody turns on their air-conditioning, which overloads the city's power grid. Brilliant.
We met up with our friends in Bahia Blanca as planned, and spent a couple of days hanging round in the hotel, to hot to do anything at all. We had met Angelica and Nick in Nicaragua, and they had spent my 40th birthday with me. We hadn't seen them since, so there was a lot of catching up to do. They had recently been volunteering at an animal project in Bolivia. Nick had been set upon by the Puma he had been walking, leaving deep gashes across his neck. It seemed he had a lucky escape. They were now heading south, and I tried to put them off going to Ushuaia.
On our second afternoon in the hotel, the receptionist asked us if we would like to be interviewed for the local paper. The paper was running a story on why travellers came to Bahia Blanca, and wanted to come talk to us and take some pictures.


We agreed, as there wasn't much else going on, and that evening, the reporter came and interviewed us for her article. She explained that the feature was a monthly item, and showed us a copy of the last month's issue. There, in the photo, was Ricky, a American biker I had shared the crossing from Panama to Colombia with.
Our interview over, the reporter then called the photographer, he picked us up and I followed on Garth as he drove to the train station for some pictures.
We posed by the bike, and once more, Garth was immortalised!
We hung around in Bahia Blanca for an extra day solely to hang out with Nick and Angela, occasionally leaving the hostel to go buy ice cream, before riding the last stretch up to Buenos Aires.
Posted by Dan Shell at April 29, 2010 05:19 PM GMT

Enter your email address to receive updates to Daniel Shell & Jaquie Brazier's trip story!
Recent Entries
Archives:
Archives:
Monthly
Archives:
Category
Announcements!
Next HU Events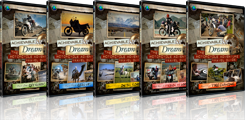 Cooped up indoors in crap weather? Binge watch over 20 hours of inspiring, informative and entertaining stories and tips from 150 travellers! Check it out at the HU Store! Remember to order them both and use Coupon Code 'BoxSet+' on your order when you checkout.
What others say about HU...
"I just wanted to say thanks for doing this and sharing so much with the rest of us." Dave, USA
"Your website is a mecca of valuable information and the DVD series is informative, entertaining, and inspiring! The new look of the website is very impressive, updated and catchy. Thank you so very much!" Jennifer, Canada
"...Great site. Keep up the good work." Murray and Carmen, Australia
"We just finished a 7 month 22,000+ mile scouting trip from Alaska to the bottom of Chile and I can't tell you how many times we referred to your site for help. From how to adjust your valves, to where to stay in the back country of Peru. Horizons Unlimited was a key player in our success. Motorcycle enthusiasts from around the world are in debt to your services." Alaska Riders

10th Annual HU Travellers Photo Contest is on now! This is an opportunity for YOU to show us your best photos and win prizes!
NEW! HU 2014 Adventure Travel T-shirts! are now available in several colors! Be the first kid on your block to have them! New lower prices on synths!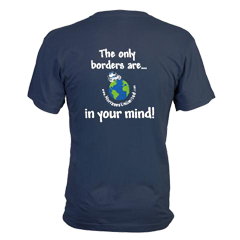 Check out the new Gildan Performance cotton-feel t-shirt - 100% poly, feels like soft cotton!

What turns you on to motorcycle travel?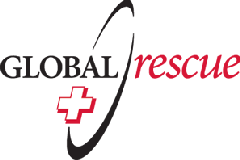 Global Rescue is the premier provider of medical, security and evacuation services worldwide and is the only company that will come to you, wherever you are, and evacuate you to your home hospital of choice. Additionally, Global Rescue places no restrictions on country of citizenship - all nationalities are eligible to sign-up!
New to Horizons Unlimited?
New to motorcycle travelling? New to the HU site? Confused? Too many options? It's really very simple - just 4 easy steps!
Horizons Unlimited was founded in 1997 by Grant and Susan Johnson following their journey around the world on a BMW R80 G/S motorcycle.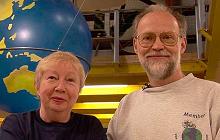 Read more about Grant & Susan's story
Membership - help keep us going!
Horizons Unlimited is not a big multi-national company, just two people who love motorcycle travel and have grown what started as a hobby in 1997 into a full time job (usually 8-10 hours per day and 7 days a week) and a labour of love. To keep it going and a roof over our heads, we run events (22 this year!); we sell inspirational and informative DVDs; we have a few selected advertisers; and we make a small amount from memberships.
You don't have to be a Member to come to an HU meeting, access the website, the HUBB or to receive the e-zine. What you get for your membership contribution is our sincere gratitude, good karma and knowing that you're helping to keep the motorcycle travel dream alive. Contributing Members and Gold Members do get additional features on the HUBB. Here's a list of all the Member benefits on the HUBB.
Books & DVDs

All the best travel books and videos listed and often reviewed on HU's famous Books page. Check it out and get great travel books from all over the world.

MC Air Shipping, (uncrated) USA / Canada / Europe and other areas. Be sure to say "Horizons Unlimited" to get your $25 discount on Shipping!
Insurance - see: For foreigners traveling in US and Canada and for Americans and Canadians traveling in other countries, then mail it to MC Express and get your HU $15 discount!
Story and photos copyright © All Rights Reserved.
Contact the author:
Editors note: We accept no responsibility for any of the above information in any way whatsoever. You are reminded to do your own research. Any commentary is strictly a personal opinion of the person supplying the information and is not to be construed as an endorsement of any kind.
Hosted by: Horizons Unlimited, the motorcycle travellers' website!
You can have your story here too - click for details!