September 22, 2009 GMT
Alone Time in Costa Rica
And so it came to pass…that after a few days riding round Costa Rica alone and a weekend in Jaco for the world surfing championships, I returned to Samara to work at Arriba, the bar I had spotted in construction on my previous visit.
I tracked down Glenn, the owner in an attempt to sort out my lodgings. He had said there would be a room for me in their beach house, but as things turned out, there was still plenty of work to do on the bar, and so that room was still taken by the builder who was living there while he was working on the bar. Instead I was put in touch with Stella, a friend of Glenn's who worked at the Massage School as an instructor. We got on well, and what started as a few days turned into a few weeks, as the builder's work continued, and I never got my room at the beach house.
The opening of the bar was delayed by a week, and I was getting really itchy feet. It was low season, so there weren't many people around, there were no travelers about, and I had no one to play with. On several occasions I almost packed up the bike and left. After being on the move for so long, it was really hard not going anywhere.
I kept myself busy writing the cocktail menus, opening and closing procedures, and helping Glenn and his brother Alan prepare for the opening.


Finally the bar was ready to open. Well, almost ready, but we opened anyway.
It felt great to be back behind the wood. The bar was an instant hit, the cocktails were flowing, the music, supplied by yours truly, was pumping, and the Samarans; locals, tourists and ex-pats, were lapping it up.

Glenn took great pleasure in walking around to the other bars in town and coming back to report that they were all empty, whilst we were busting at the seams.
The team, comprising the effusively gay cook, the German surfer-girl waitress, and myself had a party behind the bar, and the customers, loved it. We were dancing around behind the bar, pouring flaming cocktails whilst standing on the bar, and generally running amuck. Word spread quickly in this tight community of the new bar in town, the new bartender from England and the amazing cocktails, and believe it or not, meatballs! The reputation of the bar spread and its popularity grew. I would see many of the same people and got better acquainted with the regulars, my life in Samara was becoming fun.

You get a really unique perspective of a place when you are behind the bar of the local hot spot. I made acquaintances with the majority of the ex pat community and got to observe the locals at play. Its funny how bar scenes play out the same all around the world. There is always the "early doors drinker" who is waiting at the door for when the bar opens, there are always the young overly made up girls waiting at the bar counter for some unwitting guy to buy them drinks, and there is always a decent contingent of guys looking to pick up the fillies, the bar flies, the wannabes, the trendies, the posers and the alcoholics. There are the tippers and the non-tippers, the courteous and the rude, the good, the bad and the ugly.
This place was no different. I got to know the regulars very quickly, and their drinking habits. The retiree who would finish off a bottle of Chardonnay before hitting the daiquiris, the divorcee who would drink Mojitos until she had to be carried back to her apartment, the graphic designer, who, thanks to the world wide web could work as easily from his beachfront condo as from his small city centre flat and could drink tequila like it was water all had something in common. None of them fitted into society in the developed world, and they all had their weird little quirks.
Not to say that these weren't god people, on the whole they were, but every one of them had something about them that was just a little off.
The ex pats were made up of a jangle of Americans, Canadians, Brits, Germans and Italians. Then there were the business owners, who were a fair deal saner than their retired counterparts, but who still had their foibles.
One of the contributing factors in the case of Samara, in my opinion, was the prevalence of cheap, high quality cocaine. Without doubt there were a fair few people living in Samara, throughout Costa Rica, and indeed all over the world who were running away. Running from the stress of city life, from ex husbands and ex wives, from drug or alcohol problems, from debt. They were all running, some knew it, and some didn't but they were running al the same. The only thing is, you can't run from your problems, the follow you, and in Samara, as anywhere else on the planet, there was no escape. The prevalence of cheap cocaine, cheap alcohol and an almost anarchic society, where the Police could be paid off, and nobody asked too many questions didn't really help anybody.
The ex pats of samara could all renew their identities, erase their past and start a new life in a place where no one knew of their previous existence.
My life in Samara ticked over nicely. I knew I was only here for the short haul, and I tried to make the most of my time. I went surfing regularly, was a frequent visitor to the wooden gym on the beach, and sat home on rainy days catching up on correspondence and my journal.


I made friends with some of the locals and a few of the more reliable ex pats, and within a couple of weeks, I was accepted as a new member of the community.
The problem living in such a small town is that everyone knows what you have been doing. I would go to the beach and hear stories about what I had done the night before. When I told Glenn that I would be leaving at the end of the week, the news came back to me that very same day. People were asking me if I could put in a good word for them at the bar, others were begging me to stay. I was, I had been told many times, the only person in the town who could make a decent cocktail!
As the time of my departure drew near, I eased myself into my usual state of panic. Where was I going to stay in San Jose, how would I navigate the city without Jacquie sat behind me reading the map and issuing instructions, which route would I take to get to Panama, how should I cross the Darien Gap, and where was I going to get a new rear tyre.
I only came to realize as the end drew near how much I was growing to love my little surfer town. Sure there were annoyances, the prevalence of mosquitoes, which seemed to have a taste for my feet. The distinct lack of any sort of decent coffee shop where I could use the internet, drink a coffee and enjoy a tasty snack all at the same time, and a poor salary at work, not augmented by tips from Americans as this was the low season, and there were few tourists around.
On the plus side, however, I had made some good friends with the teachers and students of the Massage School and the TEFL School, I had a steady income and an enjoyable job, and I was living on the beach in a gorgeous little town.
I was also constantly missing the company of fellow travelers, especially those on motorbikes like myself. Most of my previous traveling friends were way ahead of me now , in Colombia, Chile and other parts of South America. I missed the social aspect of moving from hostel to hostel, and I felt quite alone when I though of the future prospect of riding through the rest of Costa Rica and Panama alone.
So the day before I was due to leave, my options changed. I learned that the boat I originally wanted to get on was no longer an option, due to the road to the boat getting washed away by the rains, my other option was to race down to Panama city and try to get on an earlier boat, but that would mean that I couldn't get my much needed rear tyre until Bogotá, which was really a little too far for my bald tyre in the rainy season.
I had originally planned to stop in San Jose to get my tyre replaced before heading to Panama, but my intended day of travel was Costa Rica's independence day, so all the shops would be closed, and many roads would be closed, and getting into San Jose would be a nightmare. I had been putting this day off for a week or so already, and now, just when I thought I was really ready for the off, I had to rethink everything. God, this was turning out to be one of those decisions that was getting harder and harder.
I had been in Samara now for 6 weeks, and had only just started being accepted by the Costa Rican men, who were at first quite standoffish. I had developed relationships with a few of the students at the various schools, and the workers in other bars and restaurants. I had got to the stage were I was accepted as a full member of the Samara community, and my life was pleasant. I had contacts for all that I needed, cheap surfboard hire, and free drinks!!


But Colombia was still nagging me. I could wait until Jacquie was ready to fly, earn a bit more money, and chill here for a bit longer, or I could push on, and have my own little adventure. Right at this moment, what I needed most was a magic 8-ball to give me the answers!
After much deliberation, I decided it was really time to leave and go see the next place down the road; I was on a journey, after all.
I told Glenn that I would be definitely finishing work at the end of the week, and started getting mentally used to the idea of leaving Samara at the beginning of the following week.
I had a quiet departure from Samara, leaving early in the morning and making my way up to San Jose for the last time. I needed to get a new tyre at Tak's shop before heading out of Costa Rica and into Panama.
A friend of mine from Samara had told me that I could stay with her brother when I was in San Jose, so, after a beautiful ride up to San Jose, I headed straight to Tak's.
I had met Tak through Paulo, the Italian who had put us up in San Jose on our first visit, and he was a great guy. We had also visited Tak's place, "Motor Psycho" after the ride out with the Costa Rican HOG Chapter.
Tak was a Canadian bike builder, who had moved to Costa Rica some 15 years previously. Now he had a Biker bar/restaurant with a chop shop in the back where he built his custom bikes. We got on well when I first met Tak, and I was really looking forward to hanging out with him some more.
I pulled into Motor Psycho's lot around 3 pm, Tak turned up a little while later, and we sat at the bar, sank a couple of beers and shot the proverbial shit. Before we knew it, it was 5.30pm; we were too late to go to the garage to take the old tyre off and put on the new one, so,we decided to fit the tyre the next morning, even though Tak didn't generally do mornings!
I headed off to my friend's brother's house for the evening, and was greeted at the gate. Geraldo and his wife Isabella took me into their home and made me feel extremely welcome. They had to go to a function for Independence day, and they invited me along. After a quick freshen up, we got in their car and drove to a huge Marquee where there was a Mexican expo and a joint Independence day celebration. I ate some delicious Mexican food, which I had really been missing, and watched the traditional Mexican dancers on stage, before heading back home for a much needed rest.


The next day I went back to Tak's for our 10am meeting. The security guard let me in , and when I told him I was meeting Tak at 10, he laughed.
"He never gets here before lunchtime" he said, I assured him that we had a meeting, and sure enough, at 11am, Tak showed up with the girl he had spent the night with.
It was a strange sight. Here was this heavily tattooed biker, complete with shaved head and 4 inch long goatee, strolling into his biker bar with a well-dressed, beautiful girl who, he later told me, was a Criminal Judge!
We set about taking the rear wheel off, pulling off the rusted on mufflers, taking off the panniers, knocking out the axel and undoing the belt. We drove the truck to the garage and changed the tyres over, and then set about putting the wheel back.
A few members of the Club came in and out while we working on the wheel, and we stopped and talked and smoked for a while before getting back to the business at hand.
I was really enjoying the whole wrenching process, being in a workshop surrounded by custom projects, and hanging round with other bikers. A litre or two of sweat later, the wheel was back on and the bike put back together, we went to push the bike out of the shop, but it would not budge. On closer inspection we found out why. I had out the axel spacer in the wrong place, we looked at each other, and my face went even redder than it had been.


Tak, just after I told him that I had put the spacer on the axel wrong...oops

Me looking unhappy at the prospect of having to take them muffles off again!
I apologized profusely, but Tak, taking it all in good humor, just told me not to worry, and we started the whole process again. We took off the mufflers and pannier bags once more, extracted the axel, put the spacer where it should have been, and put the bike back together once more.
I had planned to leave San Jose at around 11.30, due to my error, and Tak's delayed arrival, it was now nearer 1.30.
I thanked Tak for all his help, apologized again for my mistake, and headed out towards the coastal road to the Panamanian border.
The sky was already grey when I left San Jose, and within half an hour the rain started to fall. As I approached the coast, then sun came out once more, and I pulled over to take off my waterproofs at Jaco.


Jaco, just before the rain came
I had a quick coffee and a quiche at a bakery and then set off along the coast to see how close to the border I could get before dark.

Another half an hour along the road and the sky suddenly blackened. I stopped just in time to put my waterproofs back on just before the deluge, and rode the rest of the day in the pouring rain, cursing myself for not having any sort of visor for my helmet as the rain stung my cheeks.
I rode on for another two hours, then another half an hour on a dirt road that made my Harley slip and slide precariously along at 10mph, in the rain, and the dark. I was almost blind, my lights were still all out of alignment, and lit up the branches of the overhanging trees, but not the road. Add to that the rain and my poor night vision, I really had to find a place to stop. I checked the map, and pointed my bike towards Palomar Norte, a small town 60 miles from the border. I booked into the first hostel with a free room, walked into town for a burger, fries and chocolate, and went back to the hotel and slept for 10 hours.
I got up and out of the hotel bright and early, and was on the road to the border by 7am.
Half an hour later I remembered I had forgotten my sweatshirt, so , back I went to the hotel, picked up the sweatshirt, and started off again.
The weather had cleared and I had another lovely ride to the border. The crossing at Panama was the same as everywhere else, Passport etc for me, export the bike form Costa Rica, then ride 100 metres to Panama, immigration for me, and back to customs to import the bike. Two hours of queuing at half a dozen different windows, and I was on my way again.

As soon as I crossed into Panama, I was greeted by a fresh smooth two land highway, and I motored along at a good pace for over 100 miles before stopping for gas. The scenery was delightful, and I pulled over several times for photos. I had over 400 kms to cover before I reached Panama City, I contemplated stopping for an overnighter before I reached Panama City, but decided that I would rather get there for the weekend and have Friday night in the city, so I pushed on.
I reached the Bridge of the Americas just after dark, and had a great view of the city lights and the docks as I crossed the bridge.
Posted by Dan Shell at September 22, 2009 09:59 PM GMT

Enter your email address to receive updates to Daniel Shell & Jaquie Brazier's trip story!
Recent Entries
Archives:
Archives:
Monthly
Archives:
Category
Now that summer is here, get On the Road! Take 30% off the Achievable Dream - On the Road! 2-DVD set until August 31 only.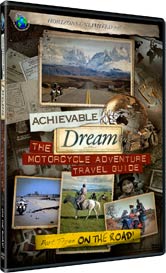 Our veteran travellers share their tips (and great stories) for staying healthy, happy and secure on your motorcycle adventure.
"A fantastic, informative and inspirational DVD."
"It's brilliant - thank you very much!"
Check it out at the HU Store! Remember to use Coupon Code 'ONTHEROAD' on your order when you checkout.
Next HU Events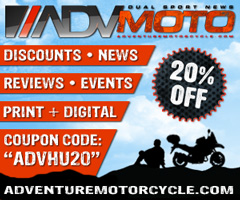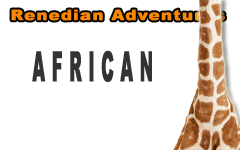 What others say about HU...
"I just wanted to say thanks for doing this and sharing so much with the rest of us." Dave, USA
"Your website is a mecca of valuable information and the DVD series is informative, entertaining, and inspiring! The new look of the website is very impressive, updated and catchy. Thank you so very much!" Jennifer, Canada
"...Great site. Keep up the good work." Murray and Carmen, Australia
"We just finished a 7 month 22,000+ mile scouting trip from Alaska to the bottom of Chile and I can't tell you how many times we referred to your site for help. From how to adjust your valves, to where to stay in the back country of Peru. Horizons Unlimited was a key player in our success. Motorcycle enthusiasts from around the world are in debt to your services." Alaska Riders

10th Annual HU Travellers Photo Contest is on now! This is an opportunity for YOU to show us your best photos and win prizes!
NEW! HU 2014 Adventure Travel T-shirts! are now available in several colors! Be the first kid on your block to have them! New lower prices on synths!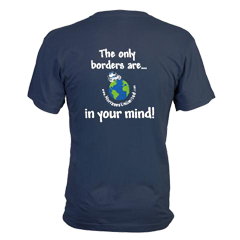 Check out the new Gildan Performance cotton-feel t-shirt - 100% poly, feels like soft cotton!

What turns you on to motorcycle travel?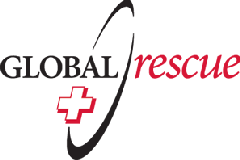 Global Rescue is the premier provider of medical, security and evacuation services worldwide and is the only company that will come to you, wherever you are, and evacuate you to your home hospital of choice. Additionally, Global Rescue places no restrictions on country of citizenship - all nationalities are eligible to sign-up!
New to Horizons Unlimited?
New to motorcycle travelling? New to the HU site? Confused? Too many options? It's really very simple - just 4 easy steps!
Horizons Unlimited was founded in 1997 by Grant and Susan Johnson following their journey around the world on a BMW R80 G/S motorcycle.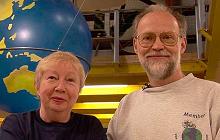 Read more about Grant & Susan's story
Membership - help keep us going!
Horizons Unlimited is not a big multi-national company, just two people who love motorcycle travel and have grown what started as a hobby in 1997 into a full time job (usually 8-10 hours per day and 7 days a week) and a labour of love. To keep it going and a roof over our heads, we run events (22 this year!); we sell inspirational and informative DVDs; we have a few selected advertisers; and we make a small amount from memberships.
You don't have to be a Member to come to an HU meeting, access the website, the HUBB or to receive the e-zine. What you get for your membership contribution is our sincere gratitude, good karma and knowing that you're helping to keep the motorcycle travel dream alive. Contributing Members and Gold Members do get additional features on the HUBB. Here's a list of all the Member benefits on the HUBB.
Books & DVDs

All the best travel books and videos listed and often reviewed on HU's famous Books page. Check it out and get great travel books from all over the world.

MC Air Shipping, (uncrated) USA / Canada / Europe and other areas. Be sure to say "Horizons Unlimited" to get your $25 discount on Shipping!
Insurance - see: For foreigners traveling in US and Canada and for Americans and Canadians traveling in other countries, then mail it to MC Express and get your HU $15 discount!
Story and photos copyright © All Rights Reserved.
Contact the author:
Editors note: We accept no responsibility for any of the above information in any way whatsoever. You are reminded to do your own research. Any commentary is strictly a personal opinion of the person supplying the information and is not to be construed as an endorsement of any kind.
Hosted by: Horizons Unlimited, the motorcycle travellers' website!
You can have your story here too - click for details!