Archives
August 06, 2007 GMT - USA - The Middle
Being an Arctic citizen on a motorcycle in South Dakota has its disadvantages. Temperatures rose to a record high 107 Fahrenheit; or 42 Celsius if you like. I felt like a polar bear in a zoo in Cairo. In Rapid City I found relief in an aircon motel with a fellow biker from Canada, but eventually I had to move on. It was plain awful because the breeze when driving was warmer than me thus heating me up instead of cooling me down. And if that wasn't bad enough - Americans everywhere gave me a really warm welcome.
.
July 28, 2007 GMT - USA - The Rocky Mountains
I was happy to leave the Californian fuel pumps. For some reason they have a kind of foreskin which you have to pull back to get the pump going, and then it's either full ejection or none. In Oregon these problems were over, but I soon discovered that there always has to be another problem. Sometimes the pumps do not work because you'll have to pay inside the station before pumping. Other times you'll have to lift or turn a handle or push a secret button to get some action. To complicate things the octane numbers are different in the US. E.g. the highest octane is 91, but in reality it is not, and sometimes you get 10% ethanol, and you have no idea how much you fill of what because it's all in gallons. Why can't these bloody Americans adapt to the EU standards like everybody else?
.
July 23, 2007 GMT - USA - The West Coast
Ah, United States of America – finally I would meet the finest people on the face of the Earth. Indeed, after watching the average American on Ricky Lake Show I had no doubt that their beauty and intellectual capacity would take my breath away.
OK, you've already figured out that I brought with me some of that silly European prejudice. Let me say right now it's BS. America is a wonderful surprise. The custom clearance of Balto was hassle-free with friendly officers. They didn't even bother to check my stuff. The third party insurance was easy too. Fifteen minutes on progressive.com and we were ready to go. But where? The US has the unpractical shape of a roadkill. Whatever route you choose you'll miss out on many things.
.
July 13, 2007 GMT - Australia - The East
I was thrown onto dry land at the east end of the Great Ocean Disappointment with a diluted faith in ever finding the one thing in Oz that would surprise the hell out of me. After all there was nothing left but the dreary coastal highway to Sydney. That's when it happened; the Oh-I'm-bored-center in my brain made a coup d'état of my body, and I helplessly watched myself do a left turn in a crossing with no signpost. The road went up in the Snowy Mountains, and after two days and a very cold night I arrived in a place so seldom seen that it is called just that - Seldom Seen.
.
May 24, 2007 GMT - Australia - The South
Whyalla is a fascinating city. It has some hidden jems behind its industrial facade, but most noteworthy you can say its name while throwing up. Try to do the same with e.g. Alice Springs... That's right, you can't. In fact, whatever you say while throwing up it will sound like Whyalla, something that can be useful if taking a taxi home late at night (or a problem if you really want to go to Alice Springs). Anyway, I'm happy that my good mate Steven was home. I met him and his wife Anna Marie in Iran, then Pakistan (see photo in the Pakistan posting) before they gave their trusty Beemer the full throttle to Oz. Now I opted for a few days vacation and perhaps a late night taxi or two, but Steven had a different plan.
.
May 07, 2007 GMT - Australia - The North
The main road between Darwin and Port Augusta is flat and straight with few highlights but its own MaxMax feel and the far between petrol stations (yohoo, coffee time!). Until recently Stuart Highway, as it is called, had no speed limit, but nowadays it is restricted to 130kmh. I lingered along, hoping for that first sight of kangaroos, but I saw nothing, not even the tiniest lizard. I only discovered why butterflies are called butterflies – they look like butter after smashing into the visor. Yes, could easily be mistaken for Tine Setersmør. So bring a handful of tissues because it might be another 150 km's to the next handkerchief on earth.
.
April 24, 2007 GMT - From Asia to Australia
At Kupang Airport it became evident that less fortunate countries do not afford waterproof ink when giving you an entry stamp. My passport was a bit washed after the wet season in Sumatra, and now the silly Billy officer at Kupang Airport pointed demonstratively on the blank spot: "How can I stamp you OUT if you haven't been stamped IN? See, you are not here." I insisted that I was, making a point about my presence. Yet he said no and that I could not enter the aeroplane because I wasn't there.
March 30, 2007 GMT - Indonesia - Nusa Tenggara
It takes one hour in Bali to realize that the average tourist is a sexually frustrated drug abuser in urgent need of a taxi. At least that is what the Kuta marketplace is all about. Here are the options: You can buy a venereal disease that will kill you slowly. Or you can be arrested for drug possession and get the unforgiving Indonesian death penalty (which will kill you faster). OR you can settle for a taxi ride, but the island is so small that you'll likely die of backseat boredom before 5pm. Therefore - since the Balinese seem so eager to terminate their visitors - I decided to quickly move on to Nusa Tenggara, the island in the east and the ferry circus of Southeast Asia.
March 11, 2007 GMT - Indonesia - Java
I made it from Sumatra to the Puncak Pass in one go and camped with some birdwatchers. What is the deal about bird-watching I asked, and their eyes got big and wet and they licked their lips and… well, certainly bird-watching turned them on. I don't get it. On a personal note I'm more into bird-listning. Indeed there are many odd sounds around here. E.g. in Sumatra I received a lot of SMS's – I thought – but it was a bird blaring exactly like a Nokia. Better yet, the second day in Java I was woken up by a rooster yelling the theme song from The Good, The Bad, and The Ugly. Was it for me? I don't know, but I felt kinda tough when I rode out of town on my iron horse.
February 23, 2007 GMT - Indonesia - Sumatra
The rumor was that the custom in Belawan would suck every Ringgit out of our pockets. Though the paperwork was swift, and we got receipts for the 200.000 that each of us had to pay. It was all done in 45 minutes. The trick is to smile so immensely that they do not want to ruin your jolly mood by suggesting a bribe. It sounds ridiculous, I know, but it works. Then it was off to the jungle.

February 19, 2007 GMT - Malaysia II
The Hindu festival at the Batu Caves was slightly different party from those at home. Just imagine yourself on a vorspiel pushing a barbecue fork through your face, then walk all night carrying a jar of goat milk. Add a few fishhooks, scent sticks, fruits and flowers, blood and music and you'll get the picture. The really interesting part is that the Hindu's seemed to enjoy it.
February 08, 2007 GMT - Malaysia I
If you import a vehicle into Malaysia you only need to call Clasquin and ask for Yep. Yep, that's right. Give her the papers she want, and then do something else for the two weeks it takes to process the import permit. During the wait you will miss the long, hard rides from dusk till dawn. But don't worry; in Kuala Lumpur there are ways to compensate.

January 22, 2007 GMT - Brunei
Where is the bike? Wheeeereee is it?
Being restless to the point of watching TV, I decided to spend my waiting time by visiting one of the smallest and most atypical nations in the world, the Sultanate of Brunei Darussalam. It is a strictly Islamic country more or less run by Shell. They have no taxes, no alcohol, and a free trip to Mecca for all citizens. In effect that means there are plenty of cash, but no parties, and many of its adventurous are abroad. Indeed, Brunei (which fittingly means Abode of Peace) might just be the most boring place on earth, if not in the entire universe.
December 23, 2006 GMT - In Limbo
Poor thing, the old Balto barely made it to the door of the dealer. In the showroom was a new set of wheels, and I immediately appreciated the evolution of a newer model – it had a slightly lower suspension, and started with the push of a button. I would ship the thingy east where the RTW venture came to a temporary standstill due to mechanical problems. Those worries seemed like a distant cry at the moment I heard the first thump of the virgin machine. A run-in was required to smoke out any child diseases, and to guarantee the quality of the quest I teamed up with the most experienced motorcyclist I know.

May 25, 2006 GMT - Vietnam III
Minsks are imported to Vietnam as farm machinery, and is said to be unbeatable when it comes to off road transport. So let's find out if it is as good as they say. A new road was under construction between Nha Trang and Dalat. About 150km of unfinished highway. Indeed, it was so unfinished that I barely made it through. It started with a surfaced freeway. Then the luxury of tarmac ended, and the remains got more and more narrow and bumpy and deteriorated until it was no road at all.
April 22, 2006 GMT - Vietnam II
The Minsks have many fans. It's difficult to understand why. But then again, it isn't always smart looks and great performance that counts. Oh hell, who am I kidding? Smart looks and great performance is everything. Hanoi to Saigon on Italian machinery - THAT would be something. Did I mention that Balto was made in Italy? Hmm, not quite in the Ducati league but… Anyway, I was stuck with something assembled from the crash site of Sputnik 2, and I questioned if it would get me out of the capital Annoy. But the Minsk's lack of flamboyance and refinement proved to be the least to worry about.
April 11, 2006 GMT - Vietnam I
A number of unusual events happened as we left Cambodia. The border crossing took longer than any other, and the kickstarter arm went through the sole of my boot. At sundown it began to rain, more so as we got closer to the capital, and when passing a badly lit roadwork area in the suburbs the growing wind caught a large wooden plate and slammed it into the bike. No injuries. However, these hostile hours could somewhat be explained: The cow-crashers David and Erika were in Bangkok to recover… Hey, wait a minute! Why go west to Bangkok if you wanna go to east to Vietnam?
March 27, 2006 GMT - Cambodia
The reputation of the Laos-Cambodia border is brutal. We're talking remoteness, robberies, landmines, bribes, and a road where even 4x4's get stuck during rainy season. Now, it is still a good idea to start with a full tank and plenty of water. It is also recommended to avoid toilet brakes off road unless you wish to have the crap blown out of you. But a single dollar was all needed to lubricate the border guys, and Chinese contractors have greatly improved the road beyond. Their plan is to finish sometime in 2007, thus the bridge across the Mekong River north of Stung Treng is yet to be completed. So, in the absence of a bridge we had to improvise.
March 12, 2006 GMT - Laos II
Who are David McMillan and Erika Tunick? We had no idea except that they also have traveled through Asia on a motorbike and that we have surpassed each other several times yet never met. The hours apart in Pakistan, India, Nepal and Laos had been so often and mysterious that I started to picture them as a computer nerd in the US having a laugh on our expense. But David and Erika are real (check it out: http://www.horizonsunlimited.com/tstories/mcmillan ). After months sharing roads and guest houses with ghost riders we were to meet at Si Phan Don (Four Thousand Islands) in southern Laos. This time we would make it indeed. But fate had yet a few ploys in stock.
March 07, 2006 GMT - Laos I
Nobody really saw what happened to Marlon Brando (alias colonel Kurtz) when he was struck on the head by Martin Sheene in Apocalypse Now. We could only assume that he died. However, in Apocalypse Now II (Even More Now) - as we imagine - it becomes clear that the colonel miraculously survived and fled up the Mekong River to heal the gash on his bald head. So we started there, by the Friendship Bridge in Nong Khai, popping malaria pills and planning our search in the jungle of Laos.

February 18, 2006 GMT - Thailand - Bangkok
Bangkok. The very name promises… certain things. But the food alone is a good enough excuse to stay for weeks. And I did. Seventeen days to be precise. Getting the motorcycle through the airport custom was such an elaborate project that I should have brought a laptop with Tetris to support my boredom while waiting for the formalities to carry on. It was hot as hell, and once in a while they requested me to sign documents which purposes were written in a Thai language so bureaucratic that they couldn't even explain the purposes themselves. The only thing that was crystal clear was that if I failed to re-export the motorcycle within eight weeks I would be liable to pay the insane duty of 898.000 Bath. That is about 22.800 US dollar, a sum I will never be able to pay. So I signed.
February 04, 2006 GMT - Nepal
Wow, afternoon sun in my face. For the first time I was traveling west instead of east, and the return to West Bengal improved my overall impression of India. Oh well, not much was needed. The Nepalese border was well hidden behind a grimy bus stand, and I spent the night in a Kakarbhitta guest house where the owner was pale and sweating and had a bad cough. In the backlight I saw a spew of virus-infested spit eject from his tremor ridden lungs. "Yes, we… cough… brrr… have a room. Here is… cough… your dinner… cough…cough." For some mindless reason I thought I was immune.
February 01, 2006 GMT - Bhutan II
The high fees of stay in Bhutan might seem like a convenient way to milk visitors for money. But think about it - how does the tiny population sustain its unique identity when wedged in between 1,5 billion Chinese in the north and more than one billion Indians in the south? That's right, the high fees keeps the low paid Chinese and Indians away. To make this strategy less obvious, the fees apply to all visitors regardless of their origin. And the surplus from those who can afford to visit has provided all citizens of Bhutan with free education and free medical services. In other words, you visit an educated people that have achieved child mortality next to zero because you visit. I guess that indirectly made me a nice person.
January 23, 2006 GMT - Bhutan I
Nations typically measure their success in gross national product. Bhutan is different. They measure their success in gross national happiness. I have no idea how they quantify happiness, but hey, when knowing the suicide rate among the rich you'll have to admit that the Bhutanese ideal is inspiring. I had no doubt that I would feel happier in Bhutan (because India sucks). But it is well known that the Bhutanese are very protective of their secluded way of life, and that they limit the numbers of visitors to avoid too much outside influence. But let's say that I managed to be one of the few, how likely would they allow me to ramble around in their precious kingdom on my motorcycle?
January 14, 2006 GMT - India III
Varanasi has one major attraction – the Ganges River – and the rest is a mess. Oh well, the Ganges River is a mess too. A common measure for safe bathing water is that it has less than 500 faecal coliform bacterias per 100ml. Ganges has 1,5 million. No dissolved oxygen exists. The water is septic. By the shore some people pray, some beg, some take a bath, some do laundry, while others set their departed relatives on fire. Suffering animals are everywhere, and in between you see an occasional western youngster seemingly caught in a promise of spiritual enlightenment. It beats me how they can find a meaning to life where life seems so easily broken. But perhaps that is just why.
January 14, 2006 GMT - India II
With a sabotaged rear tire and a remaining 450 kilometers including a crossing of Delhi with its thirteen million drivers and pedestrians, it seemed impossible to reach Agra before sundown. But I had a tire repair kit, and the helpful tire supplier Autovulk in Tromso had given me a fine demonstration how to use it. My recollection of the event was a bit rusty, yet somehow the Metzeler was sealed and fit for fight at 10am. With a third of the day lost I gently rolled out of Chandigarh, and when the engine reached combat temperature I leaned over the tankbag and whispered to Balto: "Show me what you're good for". And Holy Moses, he did.
January 02, 2006 GMT - India I
For the last five border crossing I had been questioned about the motorcycle's engine number. No such number is mentioned in the vehicle registration documents, neither in the Carnet papers. So I assumed that I didn't have any, with the customary reply being an accepting OK. But for the Indian custom this qualified as a "big problem!!!" I had to wait half a day while they figured out how to deal with the situation. It was tiring and boring, a good day wasted, and I arrived Amritsar quite late where the first face I saw was of a Swiss guy that left the border as I entered it. He asked about what had taken me so long. I told him about the hassle of not having an engine number. Then he took a 10 second look at the machine. "There it is", he said.
January 02, 2006 GMT - Pakistan - The East
For a while I thought I was mistaken for a spy suspect, but apparently most overlanders, whether traveling with motorcycle, car or bicycle, experience that the Pakistani police are on to them like mosquitoes on a tent vacation in Finnmark. It is called "governmental instructions". Some Europeans even throw stones at them to make them go away. That method would violate with my upbringing, so I decided to sneak out of the Multan hotel and disappear in the morning smog. It worked for about 120km until they realized I was gone and caught up with me. From there no less than 10 vehicles and 35 officers were involved in escorting me to the door in Lahore.
December 22, 2005 GMT - Pakistan - The Middle
While doing the gravel road to Ziarat, a former mountain resort for colonial Brits, I became increasingly alarmed about two guys in a blue Toyota pickup lingering in my rear view mirror. What did they want from me? Were they robbers? I decided for a shake off, gave the pedal to the metal, and left them behind in a haze of dust. A little later, while stopping for petrol, the slothful diesel Toyota appeared again. And guess what; the two men happened to be Pakistani police officers with instructions (from God knows who) to be my bodyguards, and they were not happy about my run away.
December 22, 2005 GMT - Pakistan - The West
Like most border towns, Taftan is not there to be dazzling. There is no petrol station, so I spent some time bargaining for canister fuel along the main road. Unfortunately the governmental guesthouse was closed for maintenance, so I had to settle for the second best option in town, the hard-to-believe filthy and inhospitable tourist hotel by the roundabout. It was like nothing I'd ever experienced before.
December 21, 2005 GMT - Iran - The South
After eating camel stew in Yazd I headed for Kerman, but because of a murder at the hostel I continued further south. Then it happened again, that the bike just stopped as if it was out of fuel. This reoccurring malfunction (usually happening when riding hard) was very annoying, especially when the bike gave up in front of a factory in the countryside. Iranians are very suspicious about foreigners lingering around their factories, and it was no surprise to see those security guards walk out the front gate.
December 10, 2005 GMT - Iran - The Middle
When planning this trip I imagined a visit to Iran as eating dust and living like a refugee. Therefore it is almost embarrassing admitting that I had a Tehran apartment with three bathrooms, a swimming pool, and a private chauffeur named Ali to my disposition. The whole enchilada is explained by family relations in the Iranian branch of Statoil. Oh God, we were lazy. We slept late, ate Iranian pastries till our teeth ached (highly recommended), and we barely sat foot outside the gate, perhaps as a reaction to the prior weeks of motorcycle marathon.
December 06, 2005 GMT - Iran - The North
It is well known that Iran is a nation of terrorists and fanatics, thus we approached these madmen with great caution. Of course we would be perceived as aliens, something that easily could trigger their suspicious minds. But surprisingly the Iranians already knew many facts about Norway. Among other things they knew that we live in igloos, that the average summer temperature is minus 100C, and that only a third of our children grow up due to the many polar bears roaming around the playgrounds.
November 24, 2005 GMT - Turkey - The East
Now, I could tell about the snow plough through the 2190 meter Kizildag Pass, or the unalike easiness of the slightly lower Sakaltutan Pass. I could go straight to the description of the two remaining mountain passes, but these would not compare with the fifth high, the most unexpected encounter. I rumbled into Erzurum at dawn, rolled the bike into the reception of Kral Hotel, and got the key to what might was the shabbiest room in town. Unshaved since Germany and with a face discolored from a long day in traffic I decided for a dinner at the Güzelyurt Restorant, with the intention of returning to the sound of pigeons crawling above the stained ceiling plates in my hotel room when the lonely feast was over.
November 23, 2005 GMT - Turkey - The Middle
Early Sunday morning. I was through the fog belt around Bolu and was bypassing Ankara on the north side. New settlements lay scattered on both sides, on naked hills with distance apart. With the exception of an occasional truck perfuming the road side flora with a masculine led petrol fragrance I had the three lane highway to myself. Then a single woman came in sight. She wore tight red pants, looked real naughty, and as I rolled by she blinked her eyes and made her lips into a kiss. Yeah right, as if I would stop and give her access to where I hide all my cash for Iran.
November 14, 2005 GMT - Turkey - The West
My hometown has a population of sixty thousand people, and they cover the road traffic I'm used to. Istanbul has fifteen million, a quarter of a thousand times more than Tromso, more than the entire population of Norway and Sweden combined. That might explain the wobbling dirt bike with an N on the rear GPS-maneuvering through the Turkish metropolis last Wednesday. But I found my way, to Daytona Motor, the last point of dealer service before heading into Asia and no dealers land.
November 14, 2005 GMT - Greece
Northern Greece does not remind much about the islands we fly to and get sunburned the first day so that we have to spend half the vacation inside a tile carpeted hotel room watching Greek TV programs without subtitles. No, the northern part might be the better option. It hides touristy jewels such as two lane highways, factories and power plants. Here you can spend hours drinking coffee at petrol station cafés and you can do it in peace since nobody care that you're there.
November 11, 2005 GMT - Macedonia
In 1993 I saw the image of a weird building on an old Macedonian 10.000 Denar note. Today the note is no longer in circulation, but in my memory the building looked like a giant football with windows on tentacles. Back then someone told me it was a church in Ohrid, and for some reason I knew that I one day would return to Macedonia and pay a visit to the architectural oddity. Unsurprisingly the holiday resort became a destination on my way to Istanbul, but after looking around and talking to locals it became clear that the building was not in Ohrid. Where was it? Perhaps it was not even a church?
November 10, 2005 GMT - Albania
The current situation for bike travel in Albania is this: Stay away from the border region to Kosovo as you'll have a fair chance of being hijacked and robbed (they might even take your bike). Arrival from Monte Negro is hassle free if you choose the border crossing west of Shkodra. And never drive after dark. In fact, for your own safety you should stay inside after dark unless you are accompanied with locals. On border arrival a biker must pay a 10 Euro entry fee, and on departure an additional fee of 1 Euro (the latter said to be road tax).
November 10, 2005 GMT - Monte Negro
To ask someone on Balkan about the next country en route is often useless. Here is still much hate, and you will not believe the horror stories one tells about the other. A Croat strongly warned me against going to Monte Negro. He assured that the locals would drug me and steal my kidney (allegedly they do that to all foreigners). He finished the lecture with a self-destruction of his integrity as a Monte Negro expert: "…and therefore I have never been there". But if his story was true, then what did the Monte Negroes do with all the kidneys?
November 06, 2005 GMT - Bosnia Herzegovina
On 24th June 1981 six teenagers in Medugorje claimed they'd seen an apparition of Virgin Mary. They still do, but only three of them see her every day. Now, I thought some well qualified sacred guidance could come in handy. Perhaps she would appear and bless the bike? That would really be something.
November 06, 2005 GMT - Croatia
A spot hover ahead, grows, until the butterfly smash into the visor with its bright yellow wings blocking the view. The landscape is rockier, with thorn bushes, and the strong scent of pine trees invades my nostrils. Ah, the Croatian coastal road is so much fun. Hot air and rapid gear shifts. Quick stops with a sip of water, then on again, and before I knew it the sign saying Zadar flashed by.
November 01, 2005 GMT - Return to Slovenia
I cannot emphasise enough the great help received at Knopf Tours in Heidelberg. Thanks again! These people are bikers' best friends. Go there and stay a night or two if you can. After removing everything done by Off The Road I experienced no more bike trouble (see previous chapter). I pent some days at my brothers place in Strasbourg. They were quite busy with visitors, but Trond and I had a really nice bicycle trip around town. What a nice city!!! What a cool brother!!!
October 27, 2005 GMT - Good and bad in Central Europe
Suddenly there were motorcycles everywhere, a stark contrast to the empty roads further east. I could say a lot about the many Austrian alpine resorts and the Grossglockner Road, but obviously it would be old news to road travellers. But it was all very nice. At the same time everything became very straightforward, and when stuck for a few days in the tent in rainy Lichtenstein I made the decision to continue the excursion to some more far away places. It had to be a new continent. Yes, why not really go to Asia, to Istanbul and do the classic overland route to Kathmandu.
October 27, 2005 GMT - Slovenia
As initially mentioned I was curious about the myth saying that you can not drive through Eastern Europe without being mugged by thugs and harassed by authorities. Well, by now I had driven 6000km without being mugged, stopped by police, or paying any bribe. Border patrols had been friendly and efficient. My confidence was on top. Then a few kilometres into Slovenia I was speeding twenty above legal through a village, when a uniformed man stepped out in the road before me with a waving hand.
October 22, 2005 GMT - Hungary
In a park in Budapest I met Petra. She offered me to pitch my tent in her parents garden, and after meeting them all and been served a wonderful dinner my status increased to houseguest. Then the father took me on a city tour in his car, an extraordinary experience, because his goal was not to show me the nicest places, but the worst.
October 22, 2005 GMT - Slovakia
Over the Tatra Mountains, down a winding road, and in between some bushes was the border. The two border guys seemed impressed when I replied that I was going to Asia (then said as a joke), but their confidence in that I would make it across their own country evaporated like gasoline on a hot day when the bike didn't start after the paper inspection was done. Just a flooded carburetor, but they didn't know, and they sat in their booth pointing and laughing while I was working on the problem. "Going to Asia with that thing? Ha-ha, good luck."
September 30, 2005 GMT - Poland
From the very beginning I promised myself to be a law obedient driver paying attention to the local speed limits. In Poland that was a problem. It was not that I felt like going faster, but everybody else did. For my own safety I aim to keep the same pace as the rest, but in Poland it was impossible without an extra tilt on the throttle. Evidently sixty means eighty, and eighty means hundred and ten. There is a race car driver in every Pole. They just can't stand being bypassed, and when I did I could be sure that he or she would put the pedal to the metal to reestablish the previous position in line.
September 28, 2005 GMT - The Curonian Spit
The main attraction in Lithuania was the Curonian Spit (Kurische Nehrung), a unique 98-kilometer long sand strip in the Baltic Sea. The rare land formation is on Unesco's world heritage list. Even better, there is a small winding road along the whole length of it. The hitch is that the Spit ends far into the Russian enclave Kaliningrad, and few drive the whole length due to visa regulations. Thus my double entry visa obtained in Helsinki had yet another stamping spot, and the Ingostrakh from the St.Petersburg roundtrip was still valid.
September 28, 2005 GMT - Latvia
To enter Latvia was like driving out of a forest and into a farmer's field. A few windmills did their job, and I turned left at the first corner heading for Mazsalaca where you allegedly turn into a werewolf when crawling through a specific tree root at full moon while saying a certain spell. And it would be full moon that night.
September 26, 2005 GMT - Estonia
No doubt that Estonia is proud of their European Union membership. You would think it was the Coca Cola marketing team that had decorated the border with EU logos, and signs frequently reminded that EU had sponsored the paved road from Narva to the capital.
September 24, 2005 GMT - Tromso to St.Petersburg
The usual route from Norway to Central Europe (and vice versa) is either by Denmark or Germany. Another familiar option is ferry to Newcastle with a second crossing at Dover. There is a third alternative, through Finland, St.Petersburg and the Baltics, but even as a Norwegian I'd never met anyone that done this drive. A widespread belief is that it is unsafe with high risk of being harassed by authorities and mugged by thugs. But is it true? There was only one way to find out.
Return to
Enter your email address to receive updates to Erik Saue's trip story!
Now that summer is here, get On the Road! Take 30% off the Achievable Dream - On the Road! 2-DVD set until August 31 only.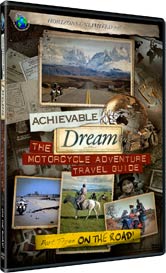 Our veteran travellers share their tips (and great stories) for staying healthy, happy and secure on your motorcycle adventure.
"A fantastic, informative and inspirational DVD."
"It's brilliant - thank you very much!"
Check it out at the HU Store! Remember to use Coupon Code 'ONTHEROAD' on your order when you checkout.
Next HU Events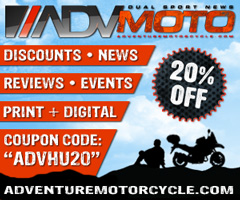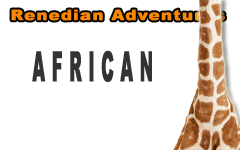 What others say about HU...
"I just wanted to say thanks for doing this and sharing so much with the rest of us." Dave, USA
"Your website is a mecca of valuable information and the DVD series is informative, entertaining, and inspiring! The new look of the website is very impressive, updated and catchy. Thank you so very much!" Jennifer, Canada
"...Great site. Keep up the good work." Murray and Carmen, Australia
"We just finished a 7 month 22,000+ mile scouting trip from Alaska to the bottom of Chile and I can't tell you how many times we referred to your site for help. From how to adjust your valves, to where to stay in the back country of Peru. Horizons Unlimited was a key player in our success. Motorcycle enthusiasts from around the world are in debt to your services." Alaska Riders

10th Annual HU Travellers Photo Contest is on now! This is an opportunity for YOU to show us your best photos and win prizes!
NEW! HU 2014 Adventure Travel T-shirts! are now available in several colors! Be the first kid on your block to have them! New lower prices on synths!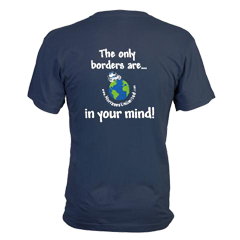 Check out the new Gildan Performance cotton-feel t-shirt - 100% poly, feels like soft cotton!

What turns you on to motorcycle travel?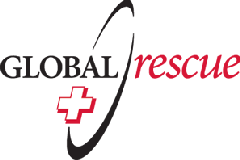 Global Rescue is the premier provider of medical, security and evacuation services worldwide and is the only company that will come to you, wherever you are, and evacuate you to your home hospital of choice. Additionally, Global Rescue places no restrictions on country of citizenship - all nationalities are eligible to sign-up!
New to Horizons Unlimited?
New to motorcycle travelling? New to the HU site? Confused? Too many options? It's really very simple - just 4 easy steps!
Horizons Unlimited was founded in 1997 by Grant and Susan Johnson following their journey around the world on a BMW R80 G/S motorcycle.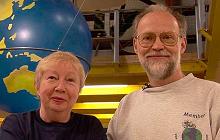 Read more about Grant & Susan's story
Membership - help keep us going!
Horizons Unlimited is not a big multi-national company, just two people who love motorcycle travel and have grown what started as a hobby in 1997 into a full time job (usually 8-10 hours per day and 7 days a week) and a labour of love. To keep it going and a roof over our heads, we run events (22 this year!); we sell inspirational and informative DVDs; we have a few selected advertisers; and we make a small amount from memberships.
You don't have to be a Member to come to an HU meeting, access the website, the HUBB or to receive the e-zine. What you get for your membership contribution is our sincere gratitude, good karma and knowing that you're helping to keep the motorcycle travel dream alive. Contributing Members and Gold Members do get additional features on the HUBB. Here's a list of all the Member benefits on the HUBB.
Books & DVDs

All the best travel books and videos listed and often reviewed on HU's famous Books page. Check it out and get great travel books from all over the world.

MC Air Shipping, (uncrated) USA / Canada / Europe and other areas. Be sure to say "Horizons Unlimited" to get your $25 discount on Shipping!
Insurance - see: For foreigners traveling in US and Canada and for Americans and Canadians traveling in other countries, then mail it to MC Express and get your HU $15 discount!
Story and photos copyright © All Rights Reserved.
Contact the author:
Editors note: We accept no responsibility for any of the above information in any way whatsoever. You are reminded to do your own research. Any commentary is strictly a personal opinion of the person supplying the information and is not to be construed as an endorsement of any kind.
Hosted by: Horizons Unlimited, the motorcycle travellers' website!
You can have your story here too - click for details!