May 05, 2002 GMT
My Broken Home
When I awoke this morning, there was plenty to be grateful for. The thick, dark rainclouds that loomed overhead last night had drifted away over the steep rolling hills that surrounded me. My camp was dry thanks to a giant canopy that i had stumbled upon in the midst of the Hungry Valley Reservation, and I felt a deep sense of accomplishment because it was my 300th day on the road.
Todays journey began in Gorman, California, and I was excited about the variety of terrain that awaited me to the west in the Los Padres National Forest. Throughout the morning, I had my normal ups and downs with varied weather conditions and confusing route changes, but I never suspected what would happen as the day unfolded.
As I rambled through the mountains, I exercised caution because of the many sections of road that hid small patches of black ice. Ruckus was bundled up under his blanket, and slept soundly throughout the morning. I stopped for lunch just outside the city of Taft, where the temperature had risen significantly due to a steady decline in the elevation.
I started off my afternoon by making a wrong turn on route 166, which led me east past large orchards and fenced in oil fields. There was so much to see on this road, that I didnít realize my blunder until 25 miles later. Instead of backtracking, I dug out my map and figured an alternate route back toward Taft. As I rode along through towns with funny names like Weedpatch and Pumpkin Center, I tried to calculate how far I'd be able to go with the amount of light remaining.
Approaching the outskirts of Taft, my engine started making a horrid sound that was coupled with an equally disturbing vibration. The motorcycle had been running so good up to this point, but now it sounded like a tumble dryer with a pound of pennies in it. I stopped immediately to look for the problem, but visually everything appeared to be in order. My next priority was to find camp and eat, because darkness was rapidly creeping up.
That night, I slept at the Taft municipal airport, making camp at the end of a runway in a dry river wash. When darkness fell, the red and blue marker lights came to life alongside the runway, and it gave me a peaceful feeling to gaze at them.
The next morning I rode into town and the engine noise had become noticeably louder. I found a motorcycle shop and went in to tell the mechanic my tale of woe. He let me use his phone, and I contacted the factory in Preston, Washington in hopes that they could pinpoint the problem based on the info I could provide. For the next few hours, I followed the suggestions of the factory troubleshooter who spoke with a very thick Russian accent. After removing the top end of the engine and finding no irregularities, the troubleshooter suggested that I bring the motorcycle to a factory authorized dealer in Ventura California. The only trouble with this new development, was that Ventura was 90 miles away over the mountainous route 33. I had complete confidence that the motorcycle wouldnít make it, thus began evening number two at the airport.
The next morning after much prayer and contemplation, I decided to go for it. I filled my gas tank, bought a loaf of bread and hit the road at 8 am. I made it all the way to a sign that read ď NOW LEAVING TAFTĒ, which was a whopping one mile from the airport. The engine made one last loud clunk and then sputtered to the side of the road in a cloud of smoke. As I stood there absorbing the situation , I tried to decide if I should laugh or cry first.
I made a sign using an old piece of cardboard that I found along the roadside, indicating that I needed a pickup to Ventura. Saturday morning traffic was light, so I read a book and tried to focus on something else while waiting. Just when I thought it couldnít get much worse, a highway patrolman stopped by for a visit. He informed me that I was a visual hinderance, and that if I didnít move along I'd get towed away. About that time my luck took a turn for the better.
A man in a pickup truck pulled up next to the officer and asked if he could be of a help. Bill was his name, and judging by the tattoos on his arms he was no stranger to motorcycles. For a reasonable fee he agreed to take me to Ventura, and so we loaded up the motorcycle and got on our way. Bill had a lanky build and was dressed from head to toe in black. Reflective glasses hid his eyes, and the smell of alcohol seemed to ooze from every pore on his body, but I had no doubt that he would get me to Ventura.
On our way to Ventura, we stopped to fuel up and to pick up Billís wife Patty, who was waiting at their home in the next town over. Patty was polite and quiet, only speaking when spoken to. For the next few hours she sat between Bill and I in the cramped confines of the truck methodically consuming a half pound bag of skittles candy and adjusting the stereo reception which constantly drifted in and out. We talked about all kinds of things as we climbed the steep grade up route 33, and stopped briefly at the summit for a break. I walked Ruckus, shared some sandwiches and then we resumed the journey. On the steep and curvy downgrade, Bill and I took turns telling tales of near death experiences that we both had on roads just like the one we were on. There were stories of brake failure, ice patches, and near disaster on sharp corners with no guardrails. In recounting these stories, I realized it was good to be alive , and having a blown motor didnít seem like a big deal anymore.
We arrived at Mark's Custom Cycles in Ventura, and I immediately went in to talk to the boss. Mark informed me that the shop would be closing shortly, so I quickly unloaded the motorcycle. Bill and Patty had to get on their way, so I thanked them and waved goodbye to my new friends. Next I had to separate all the things from the bike that I would need to survive the next few days. My tent, sleeping bag, food, flashlights, blanket, books, dog food etc. all got thrown into a big pile on the pavement, and the bike got a push into the shop until my return on Monday. I scanned through my book of people Iíve met on the road, and searched for someone that might live nearby, in hopes of finding a place to stay. A week ago I had met Bob, and he offered lodging if I was ever in town, so I gave him a ring. Luckily he was home and sympathetic to my plight. One hour later, I was piling my dog, my belongings and myself into his car and headed for Camarillo. Bob Stella was a tax software consultant, who shared my interests in motorcycles, dogs and freedom, and was only too happy to help. When we arrived at his home, the day was just about gone, and so I settled in.
That evening I sat on a big comfortable chair, inside a luxurious motorhome that was parked in Bob's yard. I ran through the events of the day in my mind as I sat there relaxing, and I just couldnít believe how things turned out. Here I had a bed, TV, stereo, refrigerator , bathroom and many other conveniences at my disposal, all because someone understood. My needs had been met beyond all my expectations today, and it was all due to average people giving of themselves. I thought about how my entire journey had been this way, and it brought tears of joy. I closed my eyes and listened to some blue grass music that played on the radio, and at that very moment there was nothing that could disturb me. All fear, uncertainty and worry seemed to drift away as if the music carried it off. I was convinced that with a little faith and the help of ordinary people, there were no obstacles that were insurmountable.
Part of the journey that Iím on involves riding a motorcycle on the infinite combinations of backroads that wind through small towns, big cities, farm country, and barren desert. Simultaneously another journey takes place that's more complex, one that I wouldíve liked to navigate, a route drawn in invisible ink. There's only faith on that journey to guide you, and if you have it, you'll never question that where you're at is exactly where you're supposed to be.
Hairs to You
When I was a young boy growing up in Weymouth, getting a haircut wasnít something to look forward to. It meant consumption of valuable playtime on Saturday morning, followed by an itchy sensation in my shirt all afternoon and finally the dreaded Saturday night bath to rinse the loose hairs away before settling down to watch Donnie & Marie.
As the years went by and my routine changed, it became my responsibility to get a haircut. There were a variety of barbershops in South Weymouth at the time and they all were about the same distance from my house. There was Dickís, Mikeís, two different Alís and a salon of sorts on the first floor of the Chauncy Building. I narrowed down the field by the quickness in which the barbers had me in and out of the chair. I had tried each shop a number of times, but I eventually found the one for me.
Across from the Stetson Building, on whatís known as Ruggles Block, Al had his barber shop in a brick building with a giant front window. Often times, Al stood at the corner of the window with his foot on the sash having a smoke and looking deep in thought. Alís son Mark was friends with my older brother Mike, so I always felt a kinship of sorts when I went in for a haircut.
Al was a stocky man who spoke with a gravelly voice. He wore a dark blue uniform of sorts and always seem to have a cigarette in his mouth. Al would squint his eyes and hold his head at an angle to avoid the smoke that wafted continuously around the chair while simultaneously clipping away at my hair. My favorite thing about Al was that he was incredibly quick but equally precise,. because of these qualities, it didnít seem like a hassle anymore to get a haircut.
Al passed on some time ago and since then ownership has changed hands. As a result, I started to roam again from barber to barber trying to find an adequate replacement. Itís been quite a while since Iíve been in Weymouth, but my search continues nation wide. Sometimes Iíll go five or six months between haircuts, because Iím a chronic procrastinator. I donít wait till Iím having a bad hair day, but more like a bad hair month.
I got a haircut in Salt Lake City, Utah last September at a Mormon barbershop and it was an interesting experience. The barbers sat on a long bench like bellhops at a fancy hotel and when a customer entered one would spring to his feet to assist. It was the first barbershop Iíd seen where barbers consistently outnumbered the customers. A clean cut man began his routine of seating me and then draping my clothing with a poncho. Once I got settled in, he then asked what my religious background was. I thought for a moment he might ask me a trick question like ďhow would I like my hair cutĒ? As he combed and snipped away at my mop, we had a conversation about world religions. He answered my questions about the Mormon Church and told me of his missionary work in numerous countries. He aspired to teach people about his faith, but at the moment he was between assignments.
The next time I got my hair cut was March of this year in Los Angeles, CA. It was rapidly getting to be a matter of either wear barrettes or find a barber. I started off by asking random strangers ďwhere could I find an old fashioned barbershopĒ. Most people I surveyed recommended going downtown to the Spanish speaking part of town. The best suggestions Iíve gotten have come from total strangers, so I decided to give downtown a shot.
After a few wrong turns, I ended up in an area known as South Central. Itís springtime here in LA and the fashion conscious in this neighborhood are wearing brightly colored body armor. Luckily I didnít have to go too far before I spotted the telltale barberís pole. I parked in front of a mortuary that was having a sidewalk sale and walked past the coffins to the adjoining barber shop. When Lupe wasnít doing the hair of the deceased, he would take a few live ones in his chair. Over in the corner, a small group of women were crying and comforting each other. I wondered if it was over the quality of Lupeís work. Apparently, part of his waiting area doubled as the grieving area for the mortuary. I sat and tried to decipher the Spanish tabloids while children ran in and out looking at the stranger who had the funny motorcycle outside.
Lupe was dressed immaculately in wingtip shoes and a silk outfit that made him look more like a bandleader than a barber. He motioned for me to approach the chair and in his best English asked how I would like my hair cut. After describing to him how I wanted my hair cut, he pointed to his own head and said, ďjust like meĒ? It was close enough, so I gave him the thumbs up. After getting my hair washed, a big towel was wrapped around my head. Lupe had stepped out to go have a smoke and I wondered how long I would have to sit there looking like a spokesman for the Taliban.
Lupe returned and took out his scissors and got down to business. He danced around the chair like tango music was playing in his head stopping sporadically to comb with dramatic movements. Rather than worry about his eccentricity, I decided to just sit back and watch the show. Older men from the neighborhood came in to drink coffee and children rode their bicycles in and out of the shop, but nothing broke Lupeís concentration.
We talked a little about our backgrounds to break up the silence that hung in the air. I told him that I had been roaming North America for the last 10 months trying to develop short stories based on people I meet. Lupe reminisced about his convertible that he had forty years ago and the big German Shepherd that loved to ride around town with him.
When he finished, we walked together toward the register and judging by the amount of hair I left on the floor, I expected a pricey bill. Lupe held up a big stack of bills that were business related and said,Ē I envy you, youíre a free manĒ. Lupe was tied to his business, it had a strangle hold on his life and he resented it. He said he once had dreams of going places, but now he was immersed in responsibilities. He wouldnít take my money for the haircut, and as he walked me to the motorcycle, he said ďremember to stay freeĒ.
I sometimes forget how differently I live from most people and often my situation is used as a gauge by the individuals I meet to measure their own contentment. Iím not working on a cure for cancer or doing something completely unique, Iím just trying to be true to myself in the pursuit of what makes me happy. This is something that becomes less obtainable with responsibilities, expectations and the duty of family, business and most obviously time. For a while, Iíve felt that what Iím doing is crazy, but most people I meet say Iíd be crazy not to give it my best shot. As I rode away, I remembered Lupeís words, ďstay freeĒ.
Enter your email address to receive updates to John Segalla's trip story!
Recent Entries
Archives:
Archives:
Monthly
Archives:
Category
NEW! HU 2015 Motorcycle Adventure Travel Calendar is now available! Get your copy now for some terrific travel inspiration!
HUGE, 11.5 x 16.5 inches, beautifully printed in Germany on top quality stock! Photos are the winning images from over 600 entries in the 9th Annual HU Photo Contest!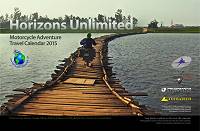 "The calendar is magnificent!"
"I just wanted to say how much I'm loving the new, larger calendar!"
We share the profit with the winning photographers. YOU could be in the HU Calendar too - enter here!
Next HU Events
NEW!

USA Virginia: Apr 9-12, 2015
Canada West: Aug 20-23, 2015
USA California: Sep 24-27, 2015
Aus Queensland: Sep 24-27, 2015
USA North Carolina: Oct 8-11, 2015
Aus Perth: Oct 9-11, 2015
Take 40% off Road Heroes Part 1 until October 31 only!
Road Heroes features tales of adventure, joy and sheer terror by veteran travellers Peter and Kay Forwood (193 countries two-up on a Harley); Dr. Greg Frazier (5 times RTW); Tiffany Coates (RTW solo female); and Rene Cormier (University of Gravel Roads).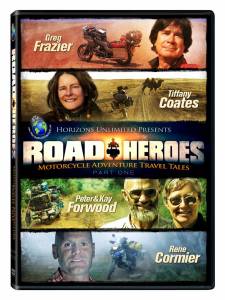 "Inspiring and hilarious!"
"I loved watching this DVD!"
"Lots of amazing stories and even more amazing photographs, it's great fun and very inspirational."
"Wonderful entertainment!"
Check it out at the HU Store! Remember to use Coupon Code 'HEROES' on your order when you checkout.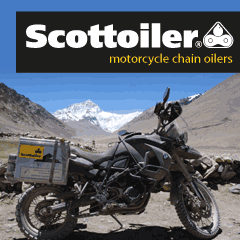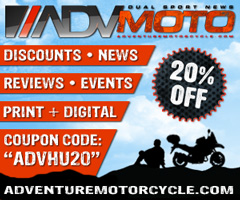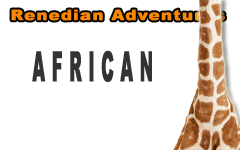 What others say about HU...
"I just wanted to say thanks for doing this and sharing so much with the rest of us." Dave, USA
"Your website is a mecca of valuable information and the DVD series is informative, entertaining, and inspiring! The new look of the website is very impressive, updated and catchy. Thank you so very much!" Jennifer, Canada
"...Great site. Keep up the good work." Murray and Carmen, Australia
"We just finished a 7 month 22,000+ mile scouting trip from Alaska to the bottom of Chile and I can't tell you how many times we referred to your site for help. From how to adjust your valves, to where to stay in the back country of Peru. Horizons Unlimited was a key player in our success. Motorcycle enthusiasts from around the world are in debt to your services." Alaska Riders

10th Annual HU Travellers Photo Contest is on now! This is an opportunity for YOU to show us your best photos and win prizes!
NEW! HU 2014 Adventure Travel T-shirts! are now available in several colors! Be the first kid on your block to have them! New lower prices on synths!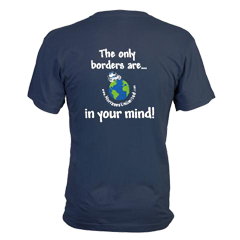 Check out the new Gildan Performance cotton-feel t-shirt - 100% poly, feels like soft cotton!

What turns you on to motorcycle travel?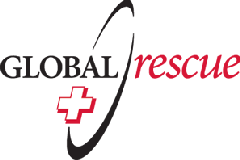 Global Rescue is the premier provider of medical, security and evacuation services worldwide and is the only company that will come to you, wherever you are, and evacuate you to your home hospital of choice. Additionally, Global Rescue places no restrictions on country of citizenship - all nationalities are eligible to sign-up!
New to Horizons Unlimited?
New to motorcycle travelling? New to the HU site? Confused? Too many options? It's really very simple - just 4 easy steps!
Horizons Unlimited was founded in 1997 by Grant and Susan Johnson following their journey around the world on a BMW R80 G/S motorcycle.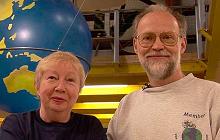 Read more about Grant & Susan's story
Membership - help keep us going!
Horizons Unlimited is not a big multi-national company, just two people who love motorcycle travel and have grown what started as a hobby in 1997 into a full time job (usually 8-10 hours per day and 7 days a week) and a labour of love. To keep it going and a roof over our heads, we run events (22 this year!); we sell inspirational and informative DVDs; we have a few selected advertisers; and we make a small amount from memberships.
You don't have to be a Member to come to an HU meeting, access the website, the HUBB or to receive the e-zine. What you get for your membership contribution is our sincere gratitude, good karma and knowing that you're helping to keep the motorcycle travel dream alive. Contributing Members and Gold Members do get additional features on the HUBB. Here's a list of all the Member benefits on the HUBB.
Books & DVDs

All the best travel books and videos listed and often reviewed on HU's famous Books page. Check it out and get great travel books from all over the world.

MC Air Shipping, (uncrated) USA / Canada / Europe and other areas. Be sure to say "Horizons Unlimited" to get your $25 discount on Shipping!
Insurance - see: For foreigners traveling in US and Canada and for Americans and Canadians traveling in other countries, then mail it to MC Express and get your HU $15 discount!
Story and photos copyright © All Rights Reserved.
Contact the author:
Editors note: We accept no responsibility for any of the above information in any way whatsoever. You are reminded to do your own research. Any commentary is strictly a personal opinion of the person supplying the information and is not to be construed as an endorsement of any kind.
Hosted by: Horizons Unlimited, the motorcycle travellers' website!
You can have your story here too - click for details!