Vietnam
March 17, 2002 GMT
Vietnam
Cau Treo (10-02-2002) till Moc Bai (17-03-2002)
The last time Vietnam approached us with an hair-raising attitude, so we were wondered how they would approach us this second time. At least we all could park our bikes in front of the building but then we were told to wait. Although it was only 10.30 am., the Customs people had already left for lunch and were supposed to be back at 1.30 pm.. This was not really nice of them and to make it worse it started to drizzle as well.
Click for larger image
Route through Vietnam; 10-02-2002 / 17-03-2002
Fortunately we were with the 7 of us so we still had lot of stories to exchange. So we were hanging around the building gently pushing the people to get the Customs back to work. Because it's officially not allowed to enter Vietnam on motorbikes (over 175 cc) we didn't want to push too hard.
In the meantime backpackers on busses passed by without problems as they hadn't to deal with Customs. But they had to pay Immigration to get their stamped passport back. Although it was bribe money they preferred to call it 'Handling fee'. But no receipt were given and in 4 months time the 'fee' increased from USD 1 to USD 3. When Customs returned, at 12.30 'already', we were allowed start our the Immigration procedure and had to pay USD 3 as well. Of course we refused and we left the building without our passports to clear Customs first. This wasn't any problem except that Erik couldn't find the place where his bikes serial-numbers were stamped and Marks ones weren't clear to read. Then we returned to Immigration for our passports and to cut a very long story short, it was returned to us for USD 1 (each). A sign outside the building was saying that on Sundays 1 USD had to be paid as a kind of weekend fee. And in the end it was a Sunday.
It was still drizzling when we left the border post driving into Vietnam, finally! We drove through the rain down to the junction with Highway 1. Everybody told us the most horrible stories about this Highway. It's basically THE highway in Vietnam as it's connecting Hanoi with Saigon and is over 1700 km's. long, basically following the coastline.
Philip, our Belgian friend, was the only one who had been in Vietnam before (on his bike) and he knew a place where we could change some money. We decided to spent the night there as well. It was a little village, which we found out in the hotel as they had only three room and also when we went out for diner. There was nothing to eat except for noodlesoup and rice. Not everybody liked this food and the only alternative was buying a pack of biscuits.
Click for larger image
Pig transport
Five of the seven of us had plans to skip the North of Vietnam and slowly driving south from Vinh. Philip wanted to meet friends in Hanoi and also Simon wanted to go north. As Hanoi was only 300 km's. away and we were really looking forward to a more comfortable place to stay for a couple of days we decided to join them as well. The next morning everybody had decided to go to Hanoi so we were driving north... following Highway 1.
Vietnam is the country with the billion motorbikes, small ones (around 100 cc). Driving between them is dangerous. I thought that after being driving through India I had had the worst but Vietnam showed that it could get worse. As in India people don't look around them before they act. They just go their own way!!! Mirrors you don't use so all bikes have them removed as they only increase the width of your bike and get damaged. Here everybody is blowing their horns almost continuously but the real difference with India is that everybody ignores this honking. It's only purpose is to notify others that you're directly behind them but it's not influencing their course at all. People don't respect you at all, not even on a big motorbike! Not knowing this difference I hit a man on a bicycle in Vinh directly. He fell but stood up and picked up his bicycle as I was not stopping to avoid lots of problems.
Traffic however was poor according to Philip so we drove easily into Hanoi. The next problem was to find a hotel with a parking. Philip knew some hotel where a bike could get parked but to park 6 bikes was a totally different thing. But after some asking around we found a nice hotel were we all could park our bikes for the next couple of days.
That night we were walking through the city centre and we saw that there was an enormous amount of people around gathered here and some parts along the lake were sealed of by the military. We asked around and learned that tonight was the Chinese New Year celebration so there was a big fireworks show coming up. The only one, as people are not allowed to have fire works themselves. At midnight the show was huge and impressive and went on for over 20 minutes.
Click for larger image
Jeannette on a an old side-car motorbike
The next morning we got up late but it seemed that we were the first ones in the streets. One place was already open for breakfast and together with the locals we had a lazy couple of days. We strolled through the old quarters of the city, visited the mausoleum of Ho Chi Minh, which was like a big showcase and we visited the prison also known as "The Hanoi Hilton".
Click for larger image
'Hanoi Hilton'
First the rebellious Vietnamese were imprisoned by the French and later the Americans by the Vietnamese. The exhibition gave an extremely single sided point of view. The Vietnamese were the good guys and the French the bad ones. And the Americans... of course they were also bad guys but they were treated according to international regulations and were for instance not tortured. Sweet dreams Vietnam!!!
On Valentines Day we celebrated Jeannettes birthday. First we went to the Water puppets show. This was a real piece of art and the performance was nice to see. From there we took a cycle riksha to a nice restaurant for some diner and had some drinks in a bar. Ennio was the only one who missed the birthday as he has left that morning. Erik, Mark, Jeannette and me decided to leave the next morning. Together with Philip and Simon we had breakfast together before we headed south.
Erik was travelling now with us for three months and he decided that he had a great time here but it wasn't the way he wanted to life for a longer period anymore. So he decided to return to Bangkok and continue to Kuala Lumpur and ship there his bike back to Holland. Another reason was that before he left he had a romance with a Ukrainian girl and he decided now to continue seeing her. So on his way to KL he stopped only for some days in Saigon, Phnom Penh, Pataya, Bangkok, Phuket and KL.
As Mark joined Erik over Highway 1 we drove alone as we decided to avoid this busy highway if we could so we headed south-west through the mountains. We liked it here very much and we were tempted to keep driving through the mountains in the North but we decided to take Highway 14 going South. This road was magnificent! The scenery was so nice and peaceful as we haven't seen before. We enjoyed the trip the whole day. Problems only started when we were looking for a hotel. We found one, the room was ok, the price too but we needed to take 2 rooms. When we refused we couldn't get a room here and had to drive another 50 km to Highway 1. There people tried to rip us off as well and when we went to a restaurant that night they were vague about the prices (like that much per kilo) so we left. We had enough of Vietnamese and we wanted to leave the country as soon as possible. The only problem we had was that we wanted to leave the country into Cambodia, so we had to drive to the south first.
The next day we drove the 50 km back to Highway 14 only to find out that the road ended in a small villages and rice fields. So we returned to Highway 1 and drove the whole way towards Hue. We wanted to spent the night along the road but it was very difficult to find a place to stay and most people were unwillingly to help. When we finally found a place there was nothing to eat around except for noodles(oup). So it was a proper end of the day after driving a long day over Highway 1 and being cut by a bus just because I was on its path and he was in a bigger hurry.
On the way to Hue we passed Vinh Moc, close to the former border between North and South Vietnam. Here visited some tunnels dug out in the hills. People lived here for over 3 years after the Americans bombed their village. That they were smuggling weapons to the Vietcong was no excuse to bomb their village.
In Hue we found a quiet place and decided to spent a relaxing day here. We stayed in our hotel, read a lot and updated our diaries and had a nice meal in a French restaurant. The next day we wanted to visit the forbidden city but it was raining the whole day so we continued our lazy day from yesterday. In the late afternoon we walked to the forbidden city in raincoats. We walked around the city walls and had diner together with Mark. We decided to leave the next day but first we visited the forbidden city. The itself city wasn't very interesting as it was bombed in the war as well. They renovated some buildings but apart from that we only saw a big snake in the grass, the real highlight to us.
Click for larger image
Picking waterplants
When we left I already felt something strange on the bike. After checking out we found out that the rear brakedisc was touching the shaftdrive slightly. Something I could drive another 100 kms. with to Hoi An and check it out thoroughly over there. We found a nice hotel and strolled around in the city centre and found it a lovely place. The next morning Mark knocked on our door and told us that our bike was losing oil. It turned out that the rearwheel bearing (outer) was broken although I replaced this bearing only 17000 km ago. While we were finding this out Ennio drove by and confirmed our diagnoses. This was the easy part, getting the new bearing was another thing. At the hotel they were really friendly and bought us to a shop with lots of bearings. They hadn't the size I needed but at least we were able to remove the bearing from the shaft. I left the bearing with them as they tried to get a new one in Da Nang 30 kms. away. It didn't work out so they tried in Saigon and finally in Hanoi. Through the email I received from Grant, of Horizons Unlimited, the address of SKF in Saigon. When I phoned them Monday morning they told me they had the bearing... but not on stock in Vietnam. Delivery time: 2 weeks. So I contacted the Dutch Touring Association (ANWB) and asked them to send the new bearing as quickly as possible and send a new rear tyre with it as well, as they have an emergency shipping: I pay the parts and they pay the shipping! After a couple of additional questions by email they sent the parts to Da Nang so we could pick them up in a week.
In the meantime we didn't mind this longer stay here as there was lots of things to see and do in the centre and lots of nice restaurants and pool tables. We even rented bicycle to discover the area and went to the beach,
Click for larger image
We only had to cross on bicycles
where we had a big argument as we were forced to leave the bicycle at a barrier although all the locals were allowed to go through. Finally we got through and cycled along the beach visiting villages were no tourists came (as it was too far to go without a bike). The people here were very friendly and open to you. We found out that most of the time people were only friendly to you as they wanted something from you. Here they were really friendly.
Click for larger image
What's do you have there?
Together with Dave, an American who lived here for 10 weeks we rented a small motorbike and visited Marble Mountains. Not the main (touristy) mountain one but a smaller one which was used during the war as a watchtower by the Americans against the Vietcong. Ironically inside this mountain there was a Vietcong hospital which the Americans only discovered when one of their own missiles hit accidentally this mountain. But by the time this all was explored all Vietnamese had already left it.
Click for larger image
Sea-worthy boats at China beach
Another day we went to My Son where there were really nice temples half overgrown by the surrounding jungle.
Click for larger image
Temple at My Son
Click for larger image
Surrounding of My Son
Click for larger image
Overgrown temple at My Son
One week later we rented a motorbike again to get to Da Nang airport to pick up our parts and we brought enough money with us to pay the (notorious) Custom duties. When we arrived at the airport at 11 am we got the AWB from the Thai office and we headed for the handling agent. The big advantage of a small airport is that there are only a couple of offices. So they can't send you around that much. They gave us all the papers quickly and sent us to Customs. But... Customs didn't open before 2 pm. (a disadvantage of a small airport) so we had to kill 3 hours. We went to a terrace and used the time updating our diary. A small kid named, Woo-ang, came to us and and he stayed with us the whole day.
Click for larger image
Martin with Woo-ang
A man in a restaurant told us about his life and that he was an orphan. We had lunch together with Woo-ang and he felt very important having a meal with us while all his friends were looking.
At 2 pm. we went to the Customs office and we had to fill out some papers. Then we had to go back to the agent to get our parts. Next to a small Customs office for inspection. A very unsympathetic officer, who looked like General Noriega of Panama and he acted like him as well, inspect our parcel and got suspicious about the USD 85 total value which was written down on the papers. He wrote everything down and looked in a big book for the correct prizes. But of course there was nothing to find. We had to return to the Customs office... with our parcel! Now we had the parts we were not giving them away anymore. In the office they had to determine the duties and when they asked me about this. I reacted 'surprised' and told them I didn't really import the parts as they were for my motorbike and showed them my carnet so it was just a temporary import. A very long discussion was the result and fortunately the ANWB mentioned that the parts were for repair my bike (actually they mentioned 'car' which caused another problem) and the also mentioned my license plate (the solution to the 'car' problem). This all matched with the information in my carnet. So finally they agreed that I had to pay no duties at all. So all together it costs us 11000 Dong (USD 0.50) on papers and a whole day (mainly) waiting. But it was absolutely worth it.
Because of our unforeseen delay in Hoi An we had to extend our visa here which was easy as the hotel took care of this. The next day we spend installing the bearing which was in the end easier as expected. A test ride was successful, so we could finally leave the next day. The tyre wasn't directly necessary so we tied it on the back of the bike and tried to reach to Saigon with the old tyre.
Click for larger image
We needed this tyre sooner as expected
We drove down Highway 1 for a while and left it as soon as we could. Immediately we entered a completely different world: The roads were not busy at all anymore and people were much more relaxed and even friendly. We spent the night in An Khé, a small village with very friendly people. In the morning I saw someone hanging around our room and as soon as we got up they knocked on the door to bring us some tea!
On marvellous roads we drove towards Dalat. The last stretch was all dirt road with a lot of loose sand because of roadworks. 4WDs passed us with high speeds and immediately you couldn't see anything anymore. As the sand was white the landscape looked like a snow landscape as everything was covered with sand. Just before dark we reached the highway and drove the last 30 km to Dalat. Finding a hotel wasn't easy after a long and hard day and the first hotel Jeannette entered she got refused as we was too dirty (although officially they were fully booked). In the meantime a crowd gathered around our bike and one man gave us the card of a hotel. The guy looked nice so maybe the hotel was nice as well. They were nice indeed! We could stay, had a nice room and we could park the bike in the basement of their house, further down the street. Breakfast was included and the next morning it turned out to be a really extended breakfast. On top of that the use of internet at night was free.
Click for larger image
Bulky transport on a bicycle
Dalat was a pleasant city, mainly because it was at 1500 metres altitude so it was nice and cool. The city itself was not too special so one day we drove down to Highway 1 and the coast. A marvellous road, as it dropped down to sea level. We had some coffee in a beach resort and drove the same way back. A mini-van tried to overtake us by pushing us from the road and I got so upset that I forced the van to stop and listen to my speech in Dutch. He didn't understand the words but he definitely understood the meaning of it. Back at the hotel I discovered that my rear tyre was completely gone. So we changed they tyre together and I was happy I had the spare one already with me as we weren't able to reach Saigon with it.
The drive to Saigon was easy although very hot. The road was quiet and even closer to Saigon it wasn't too bad as on a motorbike you can overtake the queues. From Steven Raucher we had some GPS-coordinates so this helped me enormously to find our way to the city centre. Also I had been here a couple of times before, for my work which helped as well. We found a hotel recommended by the people from our hotel in Dalat which wasn't even half as good as theirs. We spent there 2 nights and then we decided to treat ourselves and move to the Riverside Hotel, the hotel were I stayed for my work. This was a very good hotel and we could park the motorbike with the security guards.
It was nice to be back in a place where I knew my way around and we visited some 'must sees' like the Palace of Unification and the War museum. Here also there was a very single sided information about the Vietnam war. We also visited the Cu Chi tunnels outside Saigon. Here the people were very unfriendly and even rude to us. Also didn't we like these tunnels as they were not half as nice as the ones we visited in Vinh Moc which are original, as these tunnels were completely rebuild for tourism.
We left Saigon and getting out was a real nightmare. We were on a small road out of town and it was tremendous busy on the road and the way people were driving was a recklessly. Overtaking was virtually impossible so we stayed safely behind a truck. Suddenly something was hitting the bike from behind and the next thing I saw in the mirror was a small motorbike sliding over the street. Another guy tried to stop us but we weren't willing to get ourselves into trouble so we drove on. A couple of km further this same guy was talking to a police officer and was pointing towards us. Fortunately we already passed them before they were able to stop us. We still don't know what exactly happened (and if they did it on purpose to get money from us) as we were driving behind a truck, and I was driving much more predictable than most Vietnamese are driving.
With a bad taste we arrived at the border. We had lots of problems entering Vietnam, getting out was easy: a stamp in your passport and a stamp and signature in your carnet and we could continue to the Cambodian side of the border.
How we liked Vietnam? Well, to be honest not too good. The people are very greedy at your money and smile at you only for this reason.
Click for larger image
Only for a dollar
But for the rest they don't respect you at all. People we very unwillingly to help you and absolutely the worst of all was the traffic. This was absolutely the worst country we had visited in so far. Dave, an American, told us always to remember that we were only a guest in their country. But how can behave like a guest as they absolutely don't treat you as one? No, we were really happy having seen this country and form out own option about it but we were even more happy to leave it. Of course there were exceptions, we have good memories about Vietnam as well but all together end we wouldn't return to Vietnam again.
Posted by Martin Rooiman at
03:06 AM
GMT
Enter your email address to receive updates to Martin Rooiman and Jeannette Boom's trip story!
Recent Entries
Archives:
Archives:
Monthly
Archives:
Category
NEW! HU 2015 Motorcycle Adventure Travel Calendar is now available! Get your copy now for some terrific travel inspiration!
HUGE, 11.5 x 16.5 inches, beautifully printed in Germany on top quality stock! Photos are the winning images from over 600 entries in the 9th Annual HU Photo Contest!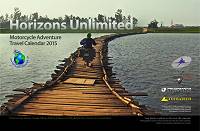 "The calendar is magnificent!"
"I just wanted to say how much I'm loving the new, larger calendar!"
We share the profit with the winning photographers. YOU could be in the HU Calendar too - enter here!
Next HU Events
Germany: May 14-17
Canada Ontario: Jun 18-21
Ireland: June 26-28
Colorado: July 17-19 TBC
Canada West: Aug 20-23
USA California: Sep 24-27
Aus Queensland: Sep 24-27
USA North Carolina: Oct 8-11
Aus Perth: Oct 9-11
Germany: Oct 22-25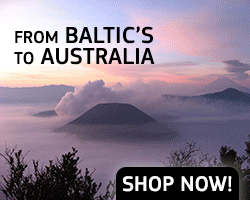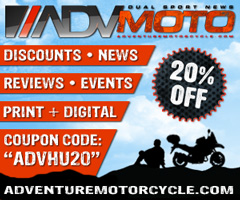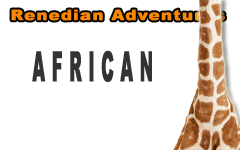 What others say about HU...
"I just wanted to say thanks for doing this and sharing so much with the rest of us." Dave, USA
"Your website is a mecca of valuable information and the DVD series is informative, entertaining, and inspiring! The new look of the website is very impressive, updated and catchy. Thank you so very much!" Jennifer, Canada
"...Great site. Keep up the good work." Murray and Carmen, Australia
"We just finished a 7 month 22,000+ mile scouting trip from Alaska to the bottom of Chile and I can't tell you how many times we referred to your site for help. From how to adjust your valves, to where to stay in the back country of Peru. Horizons Unlimited was a key player in our success. Motorcycle enthusiasts from around the world are in debt to your services." Alaska Riders

10th Annual HU Travellers Photo Contest is on now! This is an opportunity for YOU to show us your best photos and win prizes!
NEW! HU 2014 Adventure Travel T-shirts! are now available in several colors! Be the first kid on your block to have them! New lower prices on synths!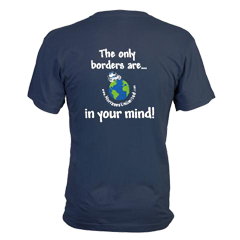 Check out the new Gildan Performance cotton-feel t-shirt - 100% poly, feels like soft cotton!

What turns you on to motorcycle travel?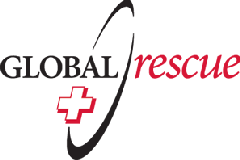 Global Rescue is the premier provider of medical, security and evacuation services worldwide and is the only company that will come to you, wherever you are, and evacuate you to your home hospital of choice. Additionally, Global Rescue places no restrictions on country of citizenship - all nationalities are eligible to sign-up!
New to Horizons Unlimited?
New to motorcycle travelling? New to the HU site? Confused? Too many options? It's really very simple - just 4 easy steps!
Horizons Unlimited was founded in 1997 by Grant and Susan Johnson following their journey around the world on a BMW R80 G/S motorcycle.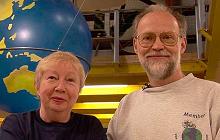 Read more about Grant & Susan's story
Membership - help keep us going!
Horizons Unlimited is not a big multi-national company, just two people who love motorcycle travel and have grown what started as a hobby in 1997 into a full time job (usually 8-10 hours per day and 7 days a week) and a labour of love. To keep it going and a roof over our heads, we run events (22 this year!); we sell inspirational and informative DVDs; we have a few selected advertisers; and we make a small amount from memberships.
You don't have to be a Member to come to an HU meeting, access the website, the HUBB or to receive the e-zine. What you get for your membership contribution is our sincere gratitude, good karma and knowing that you're helping to keep the motorcycle travel dream alive. Contributing Members and Gold Members do get additional features on the HUBB. Here's a list of all the Member benefits on the HUBB.
Books & DVDs

All the best travel books and videos listed and often reviewed on HU's famous Books page. Check it out and get great travel books from all over the world.

MC Air Shipping, (uncrated) USA / Canada / Europe and other areas. Be sure to say "Horizons Unlimited" to get your $25 discount on Shipping!
Insurance - see: For foreigners traveling in US and Canada and for Americans and Canadians traveling in other countries, then mail it to MC Express and get your HU $15 discount!
Story and photos copyright © All Rights Reserved.
Contact the author:
Editors note: We accept no responsibility for any of the above information in any way whatsoever. You are reminded to do your own research. Any commentary is strictly a personal opinion of the person supplying the information and is not to be construed as an endorsement of any kind.
Hosted by: Horizons Unlimited, the motorcycle travellers' website!
You can have your story here too - click for details!