Laos
December 04, 2001 GMT
Laos - 1
Vientiane (12-11-2001) till Savannakhet (04-12-2001)
Just after the bridge was a traffic light. Here we had to switch lanes to the right side of the road. There was hardly any traffic here but who cares. We parked our bike at the building and were redirected elsewhere. Getting our passport stamped was no problem but the carnet was a different story as we were told that no motorbikes were allowed in Laos! Euh???
Click for larger image
Route through Laos; 12-11-2001 / 04-12-2001
But... we could try to get a special permit from the superior officer upstairs. So we went to his office asking if he could fill out our carnet and this was no problem at all. Actually I had to fill the carnet out completely and he was only signing it. The stamp we had to get at the first office where they gave it to us without asking. Now all procedures were completed and we drove to Vientiane, the capital .
Directly you're feeling like driving into another world. Finally you're driving on the right side again but the roads are very bad considering that you were driving to the capital!! Cars are almost non-existent and you see only trucks, busses, pickups and 4WD. Vientiane is a quiet sleeping place especially as a capital, and we spent a couple of days here and enjoyed the French influence. Not only in the colonial buildings but also their baguettes were a real pleasure. We also visited some nice temples and ugly big buildings and memorials of the communist era.
On the road to Luang Prabang we spent one night in Vang Vieng, a place were all backpackers seems make a stop over and there are (almost) only guesthouses, restaurants and Internet places. Not really a great place except for tubing down the river and visit some caves in the area. So we quickly continued the marvellous road towards Luang Prabang.
Click for larger image
Typical Laos roadside scenery
This is a great place. Of course also very touristy, but now with reason. Nice temples, palaces and waterfalls. We spent a couple of days here and continued further north. Here the best part of our trip started. We left the touristy places and experienced the real Laos. The roads were few and bad. The further we left Luang Prabang behind, the worse it got. But this was no problem with our overloaded bike as long we kept the speed low. Guesthouses were very few and we spent one night in a small wooden cabin in a village (after another exhausted day). In Ponsavan we visited the 'Plain of Jars', nice to see but not too special. We visited also a nearby village, which was completely bombed during the Vietnam War and enjoyed the big ugly Buddha statue that survived the bombing. This village we actually liked much more.
Click for larger image
A Buddha statue that survived the Vietnam war
The road back to civilisation (the main road towards Vientiane) was the worst we had so far: roadwork was going on but about 30 kms. had really bad passages with deep mud tracks. One part was so bad that all non-4WD's got stuck and had to be pulled out by trucks. Jeannette got off to take pictures but I made it through without any help. But a little bit further I misjudged a passage and got stuck.
Click for larger image
The 'road' is just ploughed
Jeannette had to help me pushing out but she forgot my earlier warnings not to push directly behind the wheel and got completely covered in mud. I actually wasn't much better and the same for the bike. And worst of all: it wasn't of any use, as we needed the help of a local to get here out! Once we got through, we saw a little bit further drivers removing the mud from their cars. Then we knew that we had made it through the most difficult part and we joined them by removing the mud from our wheels as well, which took us quite a while. The drive back to Vang Vieng was really easy now, and the first thing we had was a good meal and some beer. In the hotel (we were surprised not to be refused because of our mud-look!) we took our well-deserved hot shower and actually we didn't do anything anymore, as we were completely exhausted. The next day we spent the whole day on cleaning the bike and cleaning all our clothes.
Click for larger image
Always keep your eyes on the road!
Shiny and bright we left Vang Vieng to return to Vientiane were we arrived... but less than a kilometre from our hotel there were road works going on and to reduce the dust, water was spayed. Therefore the sand turned into mud and.... we fell and could wash our clothes in the hotel again (but it wasn't too bad).
Click for larger image
Road to hell?
Click for larger image
With two wheels and two feet in the mud
The road from Vientiane to Savannakhet is a boring main road along the Mekong River (although you hardly see the river). So we decided to make a little detour by following highway 8b. The road to Lakxao was amazing going through sharp edged mountain ridges. The road conditions made you driving slowly but this wasn't any problem as there was so much to see around. In Lakxao we had some breakfast, as the interested owner asked us where we were heading. "To Gnommarat" and he directed us back to the road we came from. "No, we think it's this road". He thought for a while and said: "Yes, I think it's possible because you have a motorbike". This should have warned us.
The first 10 km's weren't 'too bad' as the road got unsealed, smaller and muddier. Then we reached the first creek and there was only a very small bridge, which looked quite unstable so we drove through the creek without problems. After some more km's the road narrowed down to a single track only used by small motorbikes. In a very small creek I managed to get the bike stuck into it and we worked for more than half an hour trying to get the bike out, resulting that the bike only moved downwards. We unloaded all luggage and managed to stabilise the bike by putting sticks underneath. Needless to say we both were soaking wet but this was our least concern. As no one passed by Jeannette went out to get some help leaving me behind holding the bike upright.
Click for larger image
Never push a bike standing behind the wheel!
After a couple of minutes already, she came back with 3 guys who helped the bike out in no time. We continued the trip through the bush and arrived at a wide river. Fortunately there was a concrete bridge but unfortunately the first section was collapsed. So we had to offload all luggage and bring it to the bridge. Because it was already in the late afternoon people were bathing in the river so there were a lot of spectators but it also meant plenty of help and I certainly needed it.
Click for larger image
A controlled descend down to the river
Click for larger image
Pushing the bike up on a partly collapsed bridge
With help of three locals we pushed the bike through the soft sand down to the river and through the muddy sand and onto the bridge. So far we had only covered 60 of the 90 km's to Gnommarat and we were afraid of the road ahead of us. But first we spent the night in the village at the river. They provided us an abandoned hut but there was a bed inside. We could only get here beer and sticky rice but together with some of our own supplies we had a good meal. The people were really friendly and in the morning they waved us out after we had only sticky rice for breakfast.
Click for larger image
We were the talk of the town
Over the next creek there was a bridge although it consists of only two big logs. In between there was a gap wider than my tire-width so we were looking for smaller logs to fill up this gap. A couple of women helped us finding the right logs, so we could cross this creek as well while Jeannette was holding her breath. Then, very gradually, the track improved and when we finally saw brick houses again we knew that civilisation wasn't far away anymore, and indeed the track turned into a gravel road soon afterwards.
Click for larger image
No way to get around this bridge
Click for larger image
Bridge improving in progress
When we hit the main road again we were glad we made it and treated ourselves to a big lunch at a local restaurant in Thakek. The next part to Savannakhet was a very smooth ride.
Savannakhet was a nice sleepy French colonial town. Nice to stay here one day but not much longer. So we headed for Lao Bao, the border crossing into Vietnam. The 200 km road, marked as a highway on the map turned out to be a bad gravel road. They were working on the highway almost everywhere but had only finished 30 kms. For the rest we were driving over temporary bypass tracks, which were in a very poor condition. We spent a night in Xepon close to the border and went there the next day. On the Laos side they were very friendly but on the Vietnamese side they stopped us directly and we had to get of the bike and leave the bike over there. They directed me to the Customs building, telling me that when I was able to get a permit for the bike I was allowed to get on the bike again.
Vietnam is a hot issue in motorbike overlanding. Officially it's not allowed to enter the country with a motorbike over 175 cc, so certainly not with mine of 1100 cc. But some people managed to get their bike in. Lots of bikers I had met however had succeeded to get in and now it was my turn. At the border they asked for my special 'bike permit' and I showed them my carnet. They immediately said that it was not valid in Vietnam, as it was not mentioned in the country-list at the back page. But I had added it myself, together with Laos and Cambodia. This was not accepted but then I said that it was legitimate, as the Laos Customs had accepted the addition as well. They were confused and started to call head office and then I knew it was a losing game. The refused to stamp the carnet. We could enter the country but leaving the bike behind. This was not a really attractive option so we returned to Laos.
There they made a problem as we only had a single-entry visa but after some talking they just cancelled our exit-stamp and we were back in Laos. We were so fed up with the Vietnamese unfriendly attitude that we didn't want to enter into Vietnam at all anymore. Another thing was that our friend Erik was flying in to Bangkok within a couple of days and now we were able to meet him in Bangkok soon. So we headed back for Savannakhet following the bad 'road' again, although it didn't seem so bad this time.
We had used our last Lao Kips for filling up the tank again and arrived in Savannakhet just after the banks closed. We tried to get a Thai visa at the consulate as soon as we arrived in Savannakhet. They told us we had to apply for a visa in the morning and pick it up in the afternoon but.... tomorrow was their Kings birthday so they were closed. We explained that we got refused at the Vietnamese border and wanted to enter Thailand as soon as possible. The girl asked if we had pass photos with us. Plenty! So we filled out the application form and paid 600 Baht and got our visa 15 minutes later; an excellent service!!! (You don't need a visa for Thailand but then you get a 30-day permit, with visa it's 60 days).
The banks were closed already and we didn't have any Kips left to pay even our food. But now we had our visa everything was solved immediately as there was no need to stay in Laos anymore so we headed for the car ferry to cross the Mekong River into Thailand. At Customs they didn't know about the carnet and they returned it to me without stamping the bike out. But this was not a problem as it was already stamped out at the Lao Bao border (where they refused to cancel the exit-stamp, which I didn't care at all). Immigration was more difficult as they were confused about the cancelled exit-stamp but after an explanation we got our second exit-stamp and drove on the ferry leaving Laos.
Posted by Martin Rooiman at
03:06 AM
GMT
February 10, 2002 GMT
Laos - 2
Vientiane (28-01-2002) till Lakxao (10-02-2002)
As we left Thailand and arrived in Laos there was a little tiny problem. If you do not use your head, you must use your feet (or in this case your bike). Martin left our pictures on the counter at the Thai side of the border (so across the bridge). There was no doubt about, he had to drive back and so he did. While we were waiting at the border he was driving the guards on the Friendship bridge crazy for they did not know what was going on. They tried to stop him before the bridge but his bike was too fast.
Click for larger image
Route through Laos; 28-01-2002 / 10-02-2002
They were yelling at him demanding him to return which he did but not after getting the pictures. The pictures were on the counter where he left them. He crossed the Friendship bridge again and now there were only smiling faces except from a guy who stopped him and demanded to stop right here. So he did, he left the bike on the middle of the road. We were already in line in front of the counter for a new visa upon arrival as we had no visa yet to enter Laos. At the border they give you a 2 weeks visa (for USD 30) and for us that was long enough as we only want to visit the south of Laos.
I have to admit that the Immigration officers have their own rules. For instance on second thought they didn't like Martins bike on the middle of the road so they demanded to move the bikes elsewhere. And this elsewhere was exactly the place where we weren't allowed to park our bikes the first time we entered Laos. No problem, so we moved them. Men are like children and they were all around the bikes. We were there with Mark riding on a Triumph Tiger and Erik on a BMW F650 GS and us on a BMW 1100 GS, so they had plenty to look at.
We arrived for the second time in Vientiane. The city is like a big village, with many French buildings and not so much to do. We needed to stay at least one day as we had to obtain a new visa for Vietnam. For the insiders already no new information as we were refused at the Vietnamese border at Lao Bao the first time. This time we wanted to take the right crossing and that was Cau Treo. The application meant: Bingo! USD 55 for getting into Vietnam. We saw at the embassy that from 10 until 14 February they were celebrating their Tet Holidays and this meant that they are celebrating the Chinese New Year but they assured us the entry during these days was no problem. We had to wait for three days and Vientiane was not a sparkling town, so we decided to go to Vang Vieng together. Erik was for the first time in Laos and for Mark it was his second time (although the first time on his bike). The first time we left Vientiane for Vang Vieng it was raining cats and dogs and this time the clouds were dark and the wind was blowing. There was no sun and we got freezing cold, so we zipped our raincoats in, but it kept dry this time.
Vang Vieng to us is a place I describe as 'Ha Di Hadie High'. Many tourists you see there are looking for the grail and they forget it's in their selves. If you have no piercing or sandals, get them and you be come one of them. Peace man! But no worries about us as first of all I'm scared for needles, and secondly we don't like doing what everyone else is doing as my meaning is: 'Live and let live'.
Vang Vieng has a beautiful scenery with rocks and mountains and if you love caves then it's paradise here. We wanted to float on the river in a tube but it was too cold for this. So we decided to drive around in the area. The day we drove into Vang Vieng I saw a nice road and I was curious were this road went to. As expected it was a village but after the first village the road did not end but went into a beautiful landscape, surrounded by rocky mountains and ... waterpools, river crossings. The first barrier they had to take was a small creek. There were men working on a new bridge and they told us we could through easily. For Martin and me, we knew we could do it and so it was peanuts for us. As I do hate wet feet, and particularly wet socks, I stayed on the back and I also knew I could trust the Captain and Martin went trough without problems. Next it was Eriks turn and it was his first time. He has proved to be our best model for pictures and so this time as well.
Click for larger image
Erik crossing the creek
All went well until... he got through the water and slipped away in the mud on the other side. The results for Candid camera were great.
Click for larger image
Erik slipped in the mud after the creek
For Mark it was his first time as well and seeing Erik made him very excited and nervous. He had to do it differently, he felt like a scary chicken. While he drove through the creek he screamed to Martin: "Get out of my way!". All what Martin did was just taking a picture. Once they got through they both had a great feeling and wanted to continue the track. The boys wanted some action shots so they gave me their cameras. I had to sit the other way around on the back and Martin did not telling me deliberately that we were entering a little hill to cross a bridge, but Mark saved me and told me about the horror that was coming on. But we crossed the bridge without problems but the shots turned out to be a little dusty. This dust was exactly Eriks problem as he is very clean and everything on him and the bike has to be bright and shiny, but driving at the back of the group didn't help him to stay clean as it was everywhere. So he overtook us all and raced ahead.
When we faced the next river crossing it remind me of a song from Joe Cocker called: "Many rivers to cross" and so we did. Number two was a crossing of a river. It was not deep or with a steep ramps but with a lot of loose stones. Erik had already passed this crossing and was waiting in an ambush to take good (= falling) shots from us. Martin is not getting hot or cold from a river crossing and I am not scared either to get wet, so we arrived dry.
Click for larger image
Martin and Jeannette crossing
Mark did the same and it was a spectacular thing to see the Triumph Tiger through the water.
Click for larger image
Mark gets the thrill as well
The guys all had wet feet for the water ran into their shoes. Mine were dry, so lucky me! The third crossing was not a real highlight, and we all came trough as well.
The road ended in a small village and we took some time to walk around and enjoyed the friendly people and we took lot of pictures before taking the same road back (with the same river crossings).
Click for larger image
Mountain scenery in Laos
At a junction we decided to drive straight back to Vang Vieng. We knew that there was a wide river at Vang Vieng and only some small bridges to cross it.
Crossing this river was too deep so we had to go over the bridges. The first bridge was easy as I looked and told the guys they could easily cross it. But the second one was first inspected by Mark and Erik on foot and suddenly Martin drove up and told every one to get out his way. He was followed by the others as they had no options anymore. I was the one who had to pay the crossings and this was 5000 Kips (USD 0.50) each. I walked over the bridge still wearing my helmet and fortunately without a bike.
The next day the Mark and Erik went to the North of Laos and we drove back to Vientiane to pick up our visa.
Click for larger image
Streetlive at Luang Prabang
We visit the sculpture garden with giants sculptures.
Click for larger image
Buddha sculptures
Heading south we first drove to Thakek were we met (by coincidence) our Belgium friend Philip on a Transalp again. He was already 4.5 years on the road.
Click for larger image
How Philip is packing his motorbike
We stayed over in Savannakhet before heading further South. We wanted to go Champasak as we had seen a very nice picture of this village in the Lonely Planet. We crossed the Mekong river on a small ferry. The hotel was really basic, the room was cheap and the flees were for free. We were sitting outside at the waterfront and the flees were jumping on our table for free. What I did not realised was that there were more animals for free as we only found out days later.
The Mekong river was amazing and the sunrise over the river was beautiful. We used to say: "An early bird catch a worm" and so we did. We visited Wat Phu and spent there some time. It was nice to see but that's all. We left Champasak and had to take the ferry back but now there was only a little boat. The guy said it was safe to board and Martin went on the boat. I was shaking my head and kept on praying. Not showing the others that I was a little worried. Very bravely I stepped on the boat and when we reached the other shore I took some good shots of my Captain with his bike.
Click for larger image
Ferry across the Mekong river
I felt relieved when the bike was safe and sound on the other side of the river.
We drove then to the Bolivan plateau. The scenery was nice but better in the North of Laos. In the late afternoon we saw a sign to the Tatfek waterfalls. We have a few weaknesses and one of them are waterfalls. The road went over into a sandy road and I reached my limit as the bike was sliding and I was holding Martin very tight. He felt this and asked me if I wanted to take drive the bike and to be honest.... I wish I could! every time when we have to go through sand I am getting scared! Martin his driving was great but the first road was the wrong one so we had to return through the same sand. Martin did not wanted to gave up and his next choice was better. There was a beautiful shelter at the waterfalls with a beautiful view on the waterfalls and its rough sound. We looked to each other and knew we had found our place for the night.
The next morning we had the idea to have breakfast in Attapeu. It was only 60 km further down the road. I wish we never had this idea! The first 20 km was OK and a nice road. Then the roadworks started. To be able to work on the road they had made a temporary road along the main road. But its quality wasn't to good and very bumpy and... sandy again. Some stretches were very loose sand but we got through 18 kms. without any problem until we fell with the bike in the sand. Fortunately no damage or injuries but I had enough and wanted to turn around. But as this is impossible to do in the loose sand Martin drove further to a more solid part of the road. When he wanted to turn he saw suddenly, like a fata morgana, a brand-new asphalt road ahead of him so we continued to Attapeu on this road.
Click for larger image
Happy children with new cloths
We first did some shopping at the market and then had some lunch (instead of breakfast) here before turning around. Our approach was different now. We now stayed on the 'main road' as long as possible, even when road signs directed otherwise, as it was more solid. The only disadvantage was that we had to go up and down steep ramps and one time our speed wasn't enough so Martin got stuck on the top of the ramp and I had to give the bike a push to get it free again.
We returned to the waterfall and the only thing we wanted to do was have a swim in the water and... Laundry is a thing that keeps coming back and Martin was already in the water when I arrived. We were having fun as he was trying to imitate a washing machine, when I suddenly saw a snake coming into my direction. I was standing half up into the water. Wish I could grab my camera as he was really beautiful. Looking at his colour I saw that it was a cobra and it was getting closer. My goodness, "Martin, Martin a snake!" I knew snakes could swim so I wasn't safe in the water. My only weapon was splashing the snake with cold water. The snake didn't like this and moved away. Another moment I will never forget! When we walked back up to the shelter we were making so much noise that the snake, if still around, must have thought there were two elephants coming up. But you get used to this and it's useful practise for all the camping we will do in Oz.
The next day we left the waterfall and over a dirt road although it was marked as a main road on the map, but very easy driving. The only thing was that every time we had to take a bend I could only thought oh shit, sand!, but we came through without falling. We heard about another waterfall with nice accommodation, but when we arrived there we saw another thing.... lots of tourists! For us that meant good food, French fries with mayonnaise, and then leave as soon as possible. Also the waterfall wasn't that nice compared to the Tatfek.
We drove to the district capitol and this turned out to be a sleepy town. Its main road towards the highway, Savannakhet - Pakxe, turned out to be a dirt road and so we had to drive 80 km over this road which was no problem except for that it was really dusty. Back on the main road we were looking for a guesthouse but we couldn't find anyone. So we had to drive all the way back to Savannakhet but it was already getting dark. The main problem were the road works ahead. We had to make a detour over dusty bumpy bypasses and because there was no wind the dust kept hanging over the road and we were getting tired. Once we had a big truck with bamboo sticks in front of us and when suddenly the sticks started to move because of the bumpy road Martin decided to get away from behind the truck as quickly as possible. So when there was a little possibility Martin overtook the truck. As we were still driving through sand we were slipping and sliding along the truck. I wasn't very happy with this action and told this to the Captain. He agreed this fully but staying behind the truck wasn't a good option either.
We managed to get back on the asphalt before it was completely dark and we drove to Savannakhet following a truck which didn't drive too fast. Fortunately we had the hotels GPS-coordinates so we drove straight to it. We drove that day 405 km, and mainly over dirt roads, no matter we were exhausted when we arrived.
The next day we started slowly and drove to Thakek. When we arrived it was already late and it was hard to find a place to sleep. We were on this moment like a married couple as Martin his microphone had just broken and that was his final drip for that day. So he exploded and got upset about everything. I was also tired and an other problem was that we almost ran out of money at that time and we couldn't find a place to change USD's. The tiger in me woke up and I told him I would find a place for the night myself and I would meet him the next morning, and so I asked him for some money. He woke up and started laughing as we had only money for one room left.
Finally we found a hotel, not very nice but the people were so friendly and Joyce, a 17 years old girl, stole my heart. She gave me her only golden ring. I gave her one of my rings. It reminds me forever on a very beautiful person with a generous heart. It's easier to give if you have much than when you have nothing.
We were on the road again the next day and now we wanted to camp in a shelter so we had to do some shopping for diner. Just before the crossing with the road to Lakxao we were looking for some food in a small village. We could get everything here... frogs, chicken and the most delighted thing here were the rats on the barbecue. I yelled at Martin when I saw this.
Click for larger image
Fried rats on the menu
He was laughing as friends had already told him, and he thought it wouldn't be a good idea to tell me about it. The vendors had fun and Jeannette?... she was not hungry anymore. Martin had his noodlesoup and everywhere I was asking for fried rice the answer was: "No have!". When I saw a wok, rice, eggs and vegetables I showed them with body language what I wanted and they smiled and started to cook fried rice for us. After we paid (always important), we asked for water. It was ground water that was pumped up and when our camelbag was filled they wanted to charge us excessively for it. We smiled and waved them goodbye. If they wanted a milkcow they found the wrong people in us. We arrived at the shelter and there was still the problem of the lice from Champasak. Martin was pretty busy in screening my hair when two tourist went up and came into the shelter. Our motortrousers were hanging out and we apologised for not being properly dressed. They were only having a view at the scenic surrounding and left. Next couple that came up were two Americans on two 250 cc bikes. The guy was very rude in his behaviour. We didn't say much but we were real stars with body languages.
The next day we drove the last bit to Lakxao. Here we had to meet Erik and Mark again to enter Vietnam tomorrow together. When we had lunch Ennio, the Italian on a Transalp showed up. He had met Philip who told him about our planned border crossing. Philip had told us in Thakek that he wanted to go to Vietnam as well and probably would join us. So late in the afternoon Erik, Mark and Philip arrived in Lakxao and they had brought Simon, Ireland on also a Transalp, with them as he had similar plans. So tomorrow we would cross the border with 6 motorbikes together.
Needless to say we had a great evening, seeing together everyone and we had lots of stories to tell each other. But there were other important things as well. The hotel was great and we had our own bath. For the first times since... we couldn't remember we had a real hot bath and used it afterwards for sucking our cloth in it and you could made a strong soup out of it. The water was blacker than black.
After a last good sleep in Laos we left and drove to the border. We drove on front and the view in the mirror was great to see all bikers behind each other. On the way we stopped and made a some pictures of all of us.
'We' are: Mark Summer (USA, Triumph Tiger), Phillipe Janowski (Belgium, Transalp), Simon Kennedy (Ireland, Transalp), Ennio Cavallucci (Italy, Transalp), Erik Bauwens, our friend (Holland, F650GS) and the both of us.
Click for larger image
Together up to Vietnam
Posted by Martin Rooiman at
03:06 AM
GMT
Enter your email address to receive updates to Martin Rooiman and Jeannette Boom's trip story!
Recent Entries
Archives:
Archives:
Monthly
Archives:
Category
NEW! HU 2015 Motorcycle Adventure Travel Calendar is now available! Get your copy now for some terrific travel inspiration!
HUGE, 11.5 x 16.5 inches, beautifully printed in Germany on top quality stock! Photos are the winning images from over 600 entries in the 9th Annual HU Photo Contest!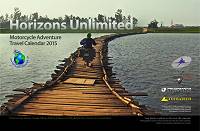 "The calendar is magnificent!"
"I just wanted to say how much I'm loving the new, larger calendar!"
We share the profit with the winning photographers. YOU could be in the HU Calendar too - enter here!
Next HU Events
Germany: May 14-17
Canada Ontario: Jun 18-21
Ireland: June 26-28
Colorado: July 17-19 TBC
Canada West: Aug 20-23
USA California: Sep 24-27
Aus Queensland: Sep 24-27
USA North Carolina: Oct 8-11
Aus Perth: Oct 9-11
Germany: Oct 22-25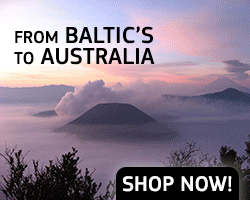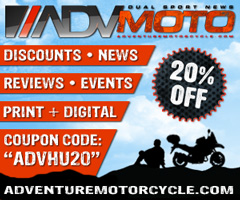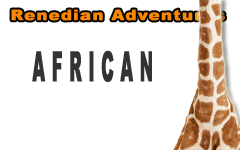 What others say about HU...
"I just wanted to say thanks for doing this and sharing so much with the rest of us." Dave, USA
"Your website is a mecca of valuable information and the DVD series is informative, entertaining, and inspiring! The new look of the website is very impressive, updated and catchy. Thank you so very much!" Jennifer, Canada
"...Great site. Keep up the good work." Murray and Carmen, Australia
"We just finished a 7 month 22,000+ mile scouting trip from Alaska to the bottom of Chile and I can't tell you how many times we referred to your site for help. From how to adjust your valves, to where to stay in the back country of Peru. Horizons Unlimited was a key player in our success. Motorcycle enthusiasts from around the world are in debt to your services." Alaska Riders

10th Annual HU Travellers Photo Contest is on now! This is an opportunity for YOU to show us your best photos and win prizes!
NEW! HU 2014 Adventure Travel T-shirts! are now available in several colors! Be the first kid on your block to have them! New lower prices on synths!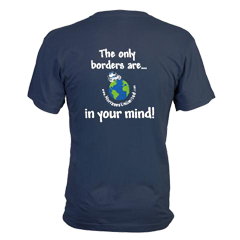 Check out the new Gildan Performance cotton-feel t-shirt - 100% poly, feels like soft cotton!

What turns you on to motorcycle travel?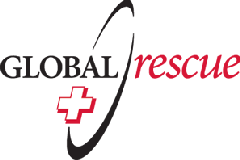 Global Rescue is the premier provider of medical, security and evacuation services worldwide and is the only company that will come to you, wherever you are, and evacuate you to your home hospital of choice. Additionally, Global Rescue places no restrictions on country of citizenship - all nationalities are eligible to sign-up!
New to Horizons Unlimited?
New to motorcycle travelling? New to the HU site? Confused? Too many options? It's really very simple - just 4 easy steps!
Horizons Unlimited was founded in 1997 by Grant and Susan Johnson following their journey around the world on a BMW R80 G/S motorcycle.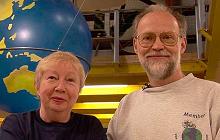 Read more about Grant & Susan's story
Membership - help keep us going!
Horizons Unlimited is not a big multi-national company, just two people who love motorcycle travel and have grown what started as a hobby in 1997 into a full time job (usually 8-10 hours per day and 7 days a week) and a labour of love. To keep it going and a roof over our heads, we run events (22 this year!); we sell inspirational and informative DVDs; we have a few selected advertisers; and we make a small amount from memberships.
You don't have to be a Member to come to an HU meeting, access the website, the HUBB or to receive the e-zine. What you get for your membership contribution is our sincere gratitude, good karma and knowing that you're helping to keep the motorcycle travel dream alive. Contributing Members and Gold Members do get additional features on the HUBB. Here's a list of all the Member benefits on the HUBB.
Books & DVDs

All the best travel books and videos listed and often reviewed on HU's famous Books page. Check it out and get great travel books from all over the world.

MC Air Shipping, (uncrated) USA / Canada / Europe and other areas. Be sure to say "Horizons Unlimited" to get your $25 discount on Shipping!
Insurance - see: For foreigners traveling in US and Canada and for Americans and Canadians traveling in other countries, then mail it to MC Express and get your HU $15 discount!
Story and photos copyright © All Rights Reserved.
Contact the author:
Editors note: We accept no responsibility for any of the above information in any way whatsoever. You are reminded to do your own research. Any commentary is strictly a personal opinion of the person supplying the information and is not to be construed as an endorsement of any kind.
Hosted by: Horizons Unlimited, the motorcycle travellers' website!
You can have your story here too - click for details!