January 19, 2003 GMT
New Zealand - 1
Auckland (07-11-2002) till Auckland (19-01-2003)
We arrived at the airport of Auckland on 7 November 2002 and we knew that Jan or Graham was coming to pick us up. We were earlier than expected so while we waiting we saw Graham walking in. We had not seen him for 1.5 years, so it felt good to see him back. On the way from the airport Graham gave us a quick tour through Auckland before taking us to his house. Here he gave us a whole room so we could taste being back in a civilized country again. It was not hard at all, in fact sometimes it surprises me how easily you swap back again. We celebrated our arrival in New Zealand that night in a very nice restaurant. Afterwards Graham took us to the harbor where we saw a lot of expensive yachts in "The Viaduct" which all came to see the "America's Cup". The "America's Cup" is virtually unknown in Holland (Europe) but a really big thing in New Zealand.
Click for larger image
Route through New Zealand; 07-11-2002 / 19-01-2003
At Grahams place was also Jan and Katherin staying. We met them a couple of times before in Asia and Jan had obtained a working-holiday visa so he was not traveling at the moment but earning some money. We had no time to work as there were a lot of things waiting for us so we started the next day with picking up the bikes from the airport. We first had to go to MAF (Ministry of Agriculture and Forestry) so Graham dropped us off at their office before going to work. MAF had to inspect our bikes but they were already inspected so there was only the paperwork left to do which took some time. Our next stop was at the Customs office. Unfortunately they had just moved into a new office, 3 kilometers from the airport so this was a long walk along the highway. Fortunately the weather was nice and it was a small price to pay for riding on our own bikes again. At the Customs office we met again by very friendly, helpful and efficient people so within 5 minutes we had our carnets stamped and could walk back the same 3 kilometers again. All official procedures were completed now, everything was so easy and nowhere we had to bribe. It was so nice to be back into civilization.
On our way back to The Airline Company, where we had to pickup the bikes, we bought a jerry can with petrol. When we arrived at the warehouse a man, Joop Hageman, approached us in the Dutch language as he already had seen the bikes were Dutch motorbikes so then we must be Dutch as well. Obviously he was also from Dutch origin and lived in New Zealand for 40 years already. The first thing he told us where we could find the coffee and all the people were so nice to us and did everything to help us out. The crates were broken open and the bikes were assembled. Graham helped us as well as he was visiting us briefly during his lunch break to check if we and the bikes were all right. Joop offered us to store the crates in the warehouse so we could use them again for the shipping to Australia, an very generous offer which we couldn't refuse.
Click for larger image
Unpacking with help of friends
After the bikes were back in one piece we loaded the luggage on and started both of them using the battery of the forklift as both batteries of the bikes were completely flat. Both bikes started but Martins bike died soon after. As this was as expected we didn't want to look for its cause so the guys told us we could leave the bike with luggage behind and parked it in a room that was just painted, so no one could touch our stuff which was most kindly of them. The next morning Graham arranged a pickup and together with Martin he went back to the warehouse to pick up the second bike and brought it straight to the BMW-dealer to get it serviced, a special treat we thought Rosie was worth it as the last time a BMW-dealer worked on her was in Ankara (Turkey) 77.000 kilometers ago!!!
In the meantime I was turning myself around in a wonderful bed. I didn't need advice from anyone to do this. It felt like a queen. No bike, no roads with maniacs like in Indonesia to worry about, only an empty house where you could hear the birds singing outside. I realized for days that we missed this (and much more) for a long time. We still had my bike so we decided to meet Becca and family. Martin had met Becca on his South America trip early 1998 and he hadn't seen her since. On a Sunday we visited Becca and Brian and we had a good time with them. They took us out for a ride to Maraetai Beach with Emma, their 1 year old daughter, between us. But the very first thing they had to do was selecting their Christmas-tree. The weather was nice so we strolled along the beach for a while and we had nacho's together afterwards in a nice wooden restaurant. Emma had a lot of fun eating with her hands. Back home Brian made us a confession that he saw a rugby match in the middle of the night on TV so he was pretty tired that day. He showed this soon as he was knocked by a hammer on his head and was snoring on the sofa. We had so much fun to see this all happening right in front of us. Some people leave a good first impression and Brians one was so good we had to capture this moment and we took him from his best side.
Click for larger image
Brian having a nap
It took us some days to come to ourselves and we needed some days doing nothing. Jan and Katherin had friends over and left to explore the South Island. We were all alone as Graham was working making long days and he almost only showed up for diner and to sleep. It was nice to stay with him and I enjoyed cleaning his house, do the daily shopping and cook in a proper equipped kitchen again.
Martin in the meantime was crossing through Auckland on my bike to arranging insurance and all kind of other things for our holiday with his parents before they came over (next January). He had to put new locks in his panniers and organized all the spare parts. It was great that we could leave our bags open while we were sorting everything out and didn't had to lock everything every time we left the house. Sometimes it's good to be back in a house and realize how special some things are, isn't it? Another thing we had to do was extending our visa as a 3 month stay in New Zealand was too short for us. When we went to the Auckland Immigration Office it was extremely crowded and although it was only 10 am. they were full for the day. One guy told us we could extend our visa through the internet as well. So we went to an internet-place and within 10 minutes we had applied for our extension (NZD 65 each) and the next day our application was granted so we could stay until 13-08-2003, so more than 9 months! This was more than enough to spend the whole summer here.
Another thing we had to do was visiting a doctor as since a long time I had some pain in my legs. I had had thrombosis some years ago so the doctor didn't want to take any risk and told me to have an ultra soon-scan. Nothing special was found except for the bill. My goodness it felt like I had to empty a bucket of money. The money was gone before we knew. The doctor I had visited was a German educated one and he was also a supporter of "alternative healthcare".
All the visits to the doctor, clinics, immigration offices, insurance companies and BMW-dealers made Martin a quick learner in knowing his way around in Auckland. Driving through Auckland we noticed that New Zealand reminds us a lot of the USA. The roads and houses are quite similar and there is a great diversity of architecture as almost no house is the same. One afternoon we drove along the coast and was so nice to be in a country which is civilized and still has a stunning nature.
To have oil in your bike is one of the most important things for a biker. I'm not checking it very regularly and when I finally did I saw no oil-level in the reading glass at all and it was time to have a talk with Martin. He wanted to wait for his bike to return from the dealer but I had a flash-back of a day there was no oil in one of my instruction bikes I had anymore. Then the oil was dripping on my shoe and I asked my instructor where it came from. Sometimes it's good to be a woman! My bike was now also losing some oil from an unidentified place. So we brought also my bike also to the dealer and they both were in repair now.
Click for larger image
Both bikes under maintenance
Because we didn't had a bike anymore we visited the Auckland museum. Graham had told us that there was also a temporary exposition about the life of Edmund Hillary, a New Zealander who was the first to conquer Mount Everest successfully in 1952. It was very interesting but I like other adventures in life and definitely no climbing, not even on Mount Everest. It was interesting to read about his life after he climbed Mount Everest as it was unknown to us he also went to the South Pole. He had given a lot of lectures and had lived a fast life until he realized that he was not controlling his life and wasn't listening to his own heartbeat anymore. The museum is absolutely worth a visit (actually more than one as it's huge!)as it has also a pretty big collection of Maori arts and history. What I loved the most were the paintings of Goldie. The way he has painted Maori people is amazing, I was very impressed. There was also an elephant which was brought in 1930 to Auckland Zoo and the idea was to let children have a ride on its back. But he was too aggressive and they finally had to kill him. Now he's standing in the museum, well stuffed and in my eyes as a message to the people: Live and let live!
Auckland is a big town and there is a lot to see. On top of that Graham was taking us outside Auckland, to Karekare beach. The road to the beach was really winding and a great thing to ride for a biker. The nature is overwhelming. When we arrived at the beach and walked along it the first thing we noticed is the rough sea and the color of the sand on the beach is dark blue. Graham told us that it's because of the high amount of iron in the sand which gives it it strange color.
Click for larger image
Karekare Beach
click for larger image
New Zealands is a nice place to go hiking
Behind us were steep walls of rock so we were trapped between the rocks and the beach in beautiful nature. At places you still can find the old railway track as they used it for transporting the Kauri trees in the beginning of the 20th century. Now the whole area is a protected reserve. After an exhausting afternoon on the beach Martin fell asleep in the car just like a baby. We still had to do some shopping and after we came home we all we exhausted. We had a wonderful time in Auckland at Grahams place and we made the best out of it while we had to wait until Martins bike was ready. BMW NZ hadn't all the parts on stock so they had to come from Germany although there's a huge BMW spare parts warehouse in Singapore but that's for the Asian region only!?!? A good time for Martin to install the Scott-oiler on my bike so I don't have to lubricate my chain anymore, which gave me a real good feeling. It's easy to forget as Martin doesn't remind of it either as he has a shaft drive on his bike.
On a Saturday we had a phone call that Martins bike was finally ready, so we picked it up and planned to leave on the following Tuesday. But on Monday my bike refused to start while we were somewhere in Auckland. The battery was new so we phoned the BMW-dealer and Neil came to pick up the bike. The next day he returned the bike and had to admit that a cable wasn't wired up properly so the battery wasn't charged. But at least we could leave Auckland the next day and start exploring New Zealand... FINALLY!!! But also this wasn't easy as Martin discovered that his left cylinder was still leaking a tiny bit of oil despite a new gasket. He found out that it was the filling cap so fortunately Neil had one on stock so it was replaced in no-time and we left Auckland heading up north.
We had spent a long time in Grahams house and we could always return as he left us his house key. But we felt too spoiled and we wanted to do some camping as we had not used our new tent at all so we were desperate to test it out. The weather wasn't as steady as in Asia and was actually a little bit like in Holland, so nothing unusual (although we hadn't experienced this weather anymore for some years). In New Zealand the weather is changing very quickly and sometimes you have three seasons in a day, so you'll never know what will come over you the next moment.
Click for larger image
New Zealands stunning coasts
We spent some time at the DoC-(Department of Conservation) campgrounds. The nature is amazing and the space you experience everywhere is wonderful. We drove north along the west coast and did some hiking around Kaiiwi lakes. The scenery is natural (reserves, forests) or cultivated (farmland). We visited the Kauri forest, or what remains of it. The Kauri trees are slow growing trees and can get over 2000 years old. Their wood is of excellent quality and that's why they were logged intensively. We visited the Matakohe museum which displays a lot about the logging and in the Waipoua Forest there were some giant Kauri trees left. There are supposed to be Kiwi's (birds) as well but except for signs along the road we didn't see them. The farmlands we passed were dotted with sheep, one of New Zealand's trademarks. On the way to Cape Reinga we had to stop as some sheep were going from one meadow to another and it was great to see how the well trained dogs were able to direct all the sheep.
Cape Reinga is the North tip of New Zealand and here you can see two oceans coming together, the Tasman Sea and the Pacific Ocean. But before we got at the cape we had to drive 22 kilometers over a gravel road. For Martin this was peanuts but for me it was a total new experience. I felt the bike slipping and sliding underneath me. It was good that Martin was my teacher at the time so there was nothing to worry for little Jen. I did pretty good for a learner I must confess and even my teacher agreed this. Sometimes Martin was speeding up over 80 kmh. but I started with a slow 20 kmh.. Martin didn't want to push me but told me to speed up as driving would be easier then. When I felt more confident I sped up and found out that my teacher was right! But 60 kmh. was more than enough for me. The 22 kilometers back over gravel was no problem anymore, but the next gravel road to Spirits Bay where we would camp for the night was totally different. The gravel road to Cape Reinga was a well used so the road was wide and with a few loose stones. The gravel road to Spirits Bay was hardly used so it was much smaller and with a thick layer of loose stones. So I was much less confident (actually scary) and drove slowly but managed to arrive without falling! An excellent achievement which we wanted to celebrate with a beer but the sand flies popped up with hundreds of them as uninvited guests and ruining our party. We changed our plan and left the beer alone. Instead we got the bags off the bikes really quickly and pitched our tent first and covered us with poison to get rid of these little baggers. It really didn't work but it wasn't too bad and we tried to keep our tent as sand fly-free as possible.
We only stayed here for one night and moved on to Matai Bay. Just before the campground we had to do our shopping and it was like in Asia as they didn't have much at all in the shops and you decide in the shop what you are going to make for dinner. In our case I chose for pancakes. Martin found a nice place on the campground which had a nice view over the bay. That afternoon I was trying to improve my talents as a photographer and Martin was willing to be my biker babe. With a sexy look he was laying on his bike but on the left side I saw there was still some dishwashing in the picture which had to be removed. Martin, with his long arms, was willing to reach for it but was hanging over too much. Oeps... his bike topped over and my sexy bike babe fell down to earth. With a lot of elegance he nearly rolled into the tent. All went well (except for his ego) and the pictures I took were excellent.
Click for larger image
A fallen biker-babe
It was time for preparing our dinner and as I was preparing the dough with the last two eggs in the shop Martin was starting up the cooker the dough was raising very quickly... and kept on raising!!! So we quickly used another pan. When we put the dough in the frying pan it shrunk quicker than it rose and the first pancake didn't work out well. I tasted it and it was absolutely awful. Martin asked me make a second one. I warned him that the taste was awful but he was stubborn and found out himself that, at least this time, I was right. We flushed all the dough through the toilet and had a sandwich with cheese and some wine as dinner to get rid of the bad taste.
Click for larger image
Tasting your own cooking
Opposite of us at the campground were Gay and Rob standing. They were an elderly couple from the Bay of Islands in their camper and they were feeding us all the time and they were absolutely the most adorable people to us. We spent some more time with them and Gay was telling me her mothers secret cooking recipes. From her I found out that baking powder is absolutely different to flower which explained our disgusting pancakes and she showed me her pancake recipe so I could make pancakes myself now. We continued down along the east coast and spent some days in Kahoe at the Kahoe Farm Hostel, run by Stefano and Lindsey, as the weather was getting worse and we made the right choice as it was raining almost continuously for the next days. We had a real home here for some days and the people were really nice. We had some time to kill during the rain so we decided to work on the travel reports. One morning Gay walked in as I was going to the shower. She insisted that we came over to staying with them in Paihia. We liked Gay and Rob very much so loved to promise this.
Click for larger image
Do we need to say more?
The weather was improving so we booked a trip on the "Snow Cloud", a sailing boat with was sailed by Chris who built the boat himself which took him 6 years. We sailed to the Cavalli Islands and the weather was really good, in fact we had a lot of sun that day and a nice breeze so we really enjoyed the trip together with another couple. We anchored at one of the islands and Martin had the most sailing skills and was able to row the dinky to the shore. It was an inhabited island where you would expect to meet Robinson Crusoe. On the beach we found beautiful shells. One was absolutely huge, twice the size of my fist. We went for a walk to the summit of the island. In the meantime Chris was preparing a wonderful lunch at the "Snow Cloud". When Martin rowed back to the boat there was a lot more wind and Martin had a difficult job to row the dinky back. The whole day Chris had to fishing lines hanging out behind the boat. When we were nearly home Martin found out that there was something on the line. He had a hard time getting the line in but with some help of Chris he could get the fish in. It turned out to be a kingfish of 7 kilograms. Martin was joking who would like to kiss its big mouth as it was Hugh and strong.
Click for larger image
Martin and his kingfish
Chris killed it by putting an ice pick into its brains. There was blood every where but Chris knew what he was doing. The fish was struggling for his life and I felt sorry to see it all. When the fish was dead Chris filleted it and threw the rubbish overboard for the sharks (as he joked about this). When we left the boat he gave everyone a big bag with some of the kingfish. That evening we fried the fish and it tasted really nice. Needless to say that we had an unforgettable day. The next days we made some daytrips in the area of Kahoe along its beautiful coastlines.
After six nights it was time to move on and we were heading for Paihia in the Bay of Islands. We knew it was a popular place but hadn't expect this amount of tourism. Fortunately we hadn't to look out for a room as the welcome from Gay and Rob was extremely warm. We spent one night with them and were busy with talking, eating which was compensated by walking along the beach. The next morning Gay and Rob had some appointments with their daughter elsewhere so Martin and I had a look in town for a room. Most places were fully booked but finally we found a room and we had to pay in advance. When we told Gay about this she said it was way too expensive and the motel across the street had cheaper bungalows. It even was much bigger and quieter. We had a whole bungalow instead of a tiny room! Martin and Gay went back to claim the already paid amount back. Of course they were not happy with this and when Gay was raising her voice as a local about the way she was treated they demanded her to leave the building. But also without Gays help Martin managed to get the money back. So we moved across the street and we could leave our bikes in their garage and they left us the key. This was a nice gesture as there is a lot to see in and around the Bay of Islands.
We did the thing all tourists do up here: taking a cruise through the Bay of Islands to the "Hole in the Rock". On the way back the captain saw some dolphins playing and made a short detour so we were able to see these dolphins and enjoy these beautiful creatures. They were jumping next to the boat and hiding underneath. It was a great experience to see them free in nature and so close.
Click for larger image
Dolphins in the Bay of Islands
We were dropped off at a little island called Urupukapuka. For six hours we could walk around the island. The nature was beautiful, stunning and unspoiled. Walking along the ridges we enjoyed the excellent views over the bay and its islands. This was a day we will never forget!
We also had our cultural share and visited Waitangi where the "Treaty of Waitangi" was signed which is considered as the birth of New Zealand. It was a nice place and they were very proud on their oldest buildings. But dated from around 1840 they are not so old according to our (European) standards. Another highlight was Russell where we had to take a ferry to. 150 years ago it was a place where whale hunters were spending all their money. It was known as "The Hell" as all the illegal things were happening over here. Finally the whole village was leveled leaving nothing but a lovely church with old graves around it and a mission house. The village was rebuilt and now it's a lovely village where you can have a stroll and a drink at the waterfront. It's quite touristy but absolutely worth seeing and to us it was one of the nicest places on the North Island.
Click for larger image
Haruru falls
Christmas was coming so it was time for us to go back to Auckland. So we drove down along the east coast enjoying all the beautiful views. We were little bit spoiled to spend so many nights in (guest)houses so we had to get used to our tent again. The weather is changing all the time. This is the same as in Europe but here it's changing way much quicker so you will never know what the weather is in an hour. The clouds were changing and one night the rain was dripping on our tent and kept on dripping the next day. Nothing to get jealous about! We didn't want to stay any longer and continued towards Auckland. Around Whangarei we made a small loop along the coast but Martin had missed a river on the map that was crossing the road. There was no bridge except for a footbridge but as we didn't want to drive 20 kilometers back we crossed the footbridge illegally without any problem and arrived back in Auckland completely wet.
For two weeks we stayed in Auckland, but not with Graham. When we were still in Indonesia we decided to have a relaxing Christmas holidays and asked Becca to arrange something for us. She made a reservation at a lovely place in Howick, close to where they live and this was our home for the next weeks. But this meant in no way that we had a lonesome Christmas. First of all Graham invited us to spend Christmas eve with him and Swiss friends from him. The next morning we were up early but as everyone knows: "An early bird catches a worm". We didn't caught a worm but a turkey instead. We had a lovely Christmas day with Becca, Brian, Emma and Brians parents. We started with a brunch and it was nice to be on a Christmas table with people you love. It was nice to see Christmas celebrated in a completely different way as you are used to. We don't give each other presents with Christmas. We use 5 December for this occasion as we celebrate Santa's birthday. Then you buy a present for someone and you include a poem with it about this person which (s)he has to read first before unwrapping. This provides you the perfect opportunity to mention some characteristics of this person anonymously. Because one present is unwrapped at a time and everybody has to read the poem first it takes the whole evening before everything is unwrapped. We missed this opportunity to tease another person a bit. Now all the presents were collect from under the Christmas tree and divided. Santa knew we were in Auckland as well as there were also presents for us. The presents were lovely as well as the Christmas dinner which followed. Becca and Brian did a really good job. We really had a memorable Christmas and at the end of the day we went back with a full tummy and a happy heart. We had a nice Christmas feeling but we didn't get used to the high temperatures. It was hot and there was NO snow at all! We were thinking of home and during some days I already felt extremely homesick. Now I knew for sure that our next Christmas we would be at home!
After Christmas we visited Devonport and this place is opposite the city harbor of Auckland and was really nice. The houses were build in a colonial style with nice veranda's and it had a romantic atmosphere. From Mount Victoria we had a wonderful view on Auckland city and its harbor. The weather was nice and we had a lovely day out there. We also collected our new 6 months visa for Australia. We got one in Bangkok, also for a 6 months stay and one year to enter Australia. At that time it seemed to be more than enough but now that year was already passed without visiting Australia. Extending the visa was impossible so we had to get a new one.
Click for larger image
Oliebollen, appelflappen and coffee
On New Years eve we had decided to do something typical Dutch and we were going to make "Oliebollen" and "Appelflappen". This delicacy is only made for New Year and there is no proper one without it. The days before we had sent some emails home for the recipe. We had to buy all ingredients and had fun with the pictures and the recipe from Mum her cookbook and Ed and Ellen who gave us a big support. Together we did it and while Martin was peeling the apples, I was baking them and Martin was an expert in measuring out all the necessary amounts as we had hardly any equipment for it. But the results were excellent which Martin proved well as he was eating them the whole day. We were invited that night at Grahams house to celebrate it together with him, Jan and Katherin. We spent the night sitting outside in the garden with a nice fire, an advantage with these high temperatures. It was different from what we were used to as there was no fireworks lighting the sky at midnight at all. But at least it was much better than last year when we were in Sukothai (Thailand) which was our lousiest New Year ever!
After the holidays we were eager to leave again but we had only another two weeks as Martins parents were coming to New Zealand for a month, so we decided to visit the Coromandel peninsula. To prepare for the departure both bikes were checked and we found out that, after 12915 kms. I had a flat front tire.
Click for larger image
How to repair this puncture?
Martin took the tire to our room and at the balcony he fixed the tire and checked it in the sink. Now for the first time there was a big plaster on my front tire but now the next day we were ready to move out again. The weather was good when we left Auckland and because of the summer holidays it was very busy on the roads and on the Coromandel peninsula. We drove to a place called Colville where we pitched our tent on a small campground. From here we could explore the north of the peninsula with daytrips. The next day however it was raining the whole day so we sat in the kitchen most of the day reading a book. The next day the weather was slightly better and we went to Fletcher Bay and this was on the north tip of the peninsula. It was a gravel road, but this time I enjoyed it a lot as I was sitting on the back of Martins bike. The road was beautiful as the cliffs were high, steep and there was a rough sea. Because of all the rain the gravel roads were slippery and I saw things I didn't want to share with Martin as I want him to have full attention to the road as there were no shoulders along the road. I hoped to be able to buy a cup of coffee in Port Jackson but looking at the size of this place I knew this was an illusion. The last 7 kms. to Fletcher Bay was a narrow sandy road and on top of that it started to drizzle so it got really exciting on the steep slopes. But Martin went through it all without any problem. Fortunately there was a toilet at Fletcher Bay we could use and after a little rest we had to drive the same way back. On the way back we were on the safe side of the road but the birds I saw on the way up were gone. The only thing we saw on the way back was a big bull worth taking a picture of.
Click for larger image
New Zealands steaks
Back in Colville we decided to go to Stony Bay on the eastside of the peninsula. The weather was improving, at least it wasn't raining anymore. The road to Sandy Bay was a gravel road and again the last 7 kms. was the most exciting part. The road reminded me of roads he drove in Malaysia as it was quite muddy, small and winding. We enjoyed stunning views from the top. From Stony Bay you can only walk to Fletcher Bay and we decided to do that later as well. When we arrived back at our tent 3 families had arrived, parked their cars directly next to our tent and were making a lot of noise till into the night. So that confirmed our decision to leave the next day.
Before we left to Stony Bay the next morning Martin had to shoot some bears and lions off the road as I liked the gravel roads yesterday but riding them myself was a completely other thing. But I managed it all and I must confess that we pitched our tent on one of the nicest spots you can imagine and it was our reward after riding these gravel roads. That day weather was good though cloudy. In the evening we made a fire and that night happened what I was afraid for the most: it started to rain! When we woke up the next morning it was still raining so we got dressed up like monks with our raincoats and Martin was stealing the show with the daypack hidden underneath. The walk to Fletcher Bay was around a 3.5 hours walk... one way. So we had 7 hours walking to go. The beginning was easy, a little bit climbing but we did some tracks in Malaysia which were much worse, so this was peanuts. The whole time we were walking through the trees so we had some protection against the elements. From a viewpoint we could see Polly Bay and it reminded me of South Africa. It was amazing and we loved the rough ocean rolling at the coast. When we arrived at Polly Bay the rain and the wind was getting worse. When we came closer to Fletcher Bay we left the bush and were out in the open slopes so the wind was really beating on us. We passed a sign that it was only another 30 minutes walk to Fletcher Bay but the wind got so strong that Martin had to hold me as I was really about to blow away. This was getting too crazy so we decided to turn around and hide in an old shelter we just had passed where we had a 45 minutes rest. We were soaking wet, cold and very tired. After we had lunch we walked back to Stony Bay and it was a hard walk now, especially before we reached the protection of the trees. Martin got problems with his left knee and it was hurting him so much during the descends that he needed a stick to support him. I was joking that he looked like Moses, but I was battling my own battle. One hour before we got back to Stony Bay my left foot was starting to hurt badly. We had to stop a few times and I was as happy as a little child when we finally got back to our tent. The first thing Martin did was making coffee under the suitcases of the bike to protect the cooker against the rain as during the whole way back the only thing he could think about was of a nice cup of coffee as a reward. I had different priorities and was busy getting rid of all my wet cloths and disappeared deep into my sleeping bag to get warm again. After a cup of coffee and some sandwiches we felt asleep like babies.
The whole day the rain and wind was slowly getting stronger. In the middle of the night was howling around the tent and Martin left the tent in the middle of the night to strengthen the pitching of the tent. Every time the wind was attacking our tent we were afraid it was tearing apart but it survived the whole night and the next morning we were surprised that it was quiet around the tent. We had hardly no food left so we had to move on. Because of all the rain from the last days the road back to Sandy Bay got very slippery. Dave and Jenny, a kiwi couple spending their holiday over here, offered me to bring my bike on a trailer behind a quad to Sandy Bay. I didn't have enough experience on a road under these conditions. The day before I already told Dave that I wanted to ride it myself, but the next morning I was crying my eyes out of my head and accepted gladly Dave's offer. Martin and Dave strapped my bike up on the trailer while Jenny was making some coffee in the meantime and I felt really relieved. After the coffee Dave and I went on the quad and Martin was following on his bike. When we were going down I was sure that I made the right decision by going down on 4 wheels instead of 2 as it was so muddy!!! I will never ever forget Stony Bay and also not these lovely people who saved my….
Click for larger image
Knowing your limits
At Sandy Bay I got back on my own bike and it felt really good again. On the gravel road I felt safe (as long as there's no mud) and if you take it easy it's even fun. In Colville we got back on the asphalt again. It's summer in New Zealand so it supposed to be nice weather but I had never seen so much water coming down in a short period as here in New Zealand. That day it was really pouring down so we sheltered at a petrol station but when we thought it got better and got on the bikes again it became even worse. It was raining cats and dogs and soon even our underwear was totally wet. Our shoes were filled with more water than you wished yourself in. By the way I'm a little bit snobby about this as I hate wet shoes and specially if they are the only shoes you have so you have to go with dry socks in wet shoes. I do hate that so much! Martin drove in front of me and I always feel so safe behind my man and he is in these moments a beacon in front of me. The water was gusting over the road and we drove to Whitianga and took a room in the first place we saw. It took us two days to get everything dry again and it was good we decided to stay some nights as the next day all (two) access roads to the Coromandel peninsula were closed because of floodings. The weather was cold, wet and there were floodings everywhere. It was nice to have a roof above instead of a tent. When the weather was clearing up we went out again and we visited the surrounding area and found out that Hahei Beach was a lovely place. Road 309 was a nice gravel road and two days ago this road was flooded so we went out to see it ourselves. We didn't see any remains of the flooding but the views was amazing. It reminded us of Sumatra and Laos and brought back nice memories to us.
After four days of waiting we had enough so we decided to move on. First of all because all the camping gear was dry again but more important because we had an appointment at Whakatane with Graham. Before we left Auckland we had booked a helicopter flight to White Island. We spent the night before in Whakatane so we didn't had to get up that early. Graham instead came straight from Auckland and had to leave at 5 am. the poor bagger. 9 am. we met each other at the (tiny) airport and soon after we were ready for "Take Off". The weather was gorgeous as there was a clear blue sky, no clouds and lots of sun. For us it was our first time in a helicopter. We had superb views as we flew over Moutohora Island and later over White Island. After landing on the island we got out to experience this very special scenery. It felt a bit like being on the moon as there was no sign of life and the strong smell of rotten eggs was right under your nose everywhere.
click for larger image
Landed on the moon?
Click for larger image
Smoke on White Island
We went for a walk over the island and this was a unique experience. We saw the crater lake and walked to the remains of a mine that once was on the island. Our pilot knew a lot about the history of the island and told us much about it. People were already mining for sulfur on the island in 1860. In 1914 there was a big eruption and all the miners on the island were killed during their sleep. Mining was stopped since but in 1926 they started to mine with much more caution again but were forced to close in 1931 because of the black Monday crash. The rusty remains were a silence witness of what once was here. After 1.5 hours walking on the island we flew back to Whakatane.
Graham had invited us to stay with his friends and we always love to be with Graham as he is a great friend and a lovely person to be with. We arrived at the house of Ross and Judy. Graham hadn't told me that their house was on a hilltop so there was a steep gravel road going up. But I had no time to worry and before I knew we arrived at their house. They have an mandarin orchard and in between they work on building their own house. The house is far from finished yet but they are living in the garage for the time being under very primitive circumstances. As their guests we were giving the best room: an old caravan but with a nice view on the Bay of Plenty and... White Island. The toilet was outside in the garden. It was a hole in the ground covered with a wooden box and the toilet seat an top all in the open so you had to take an umbrella with you when it was raining. Ross was the "toilet"-architect.

Click for larger image
The 'toilet-architect'
Also their bathroom was very special and romantic. A bathtub was placed outside in front of their garage and after sunset and the moon come out Judy was filling the bathtub and we could have a wash. Judy and Ross were really adorable people and we felt so good in their company.
Click for larger image
A room with an excellent view
The next morning Ross and Judy took us out for a ride. Graham, Martin and I were sitting in the back of their car where we felt like kids as Mum & Dad were sitting in front. We went to Motu over a gravel road through the Urutawa Forest. It was a beautiful road which was winding over an altitude of 1100 meter.
Click for larger image
Graham looking down the waterfall
We had a picnic at a nice waterfall and in the end "Mum & Dad" had given us a wonderful day which was ended with a big bang as Ross, a little naughty boy, made a real bronze canon about 10 years ago. In an old book from the end of the 19th century he found a recipe to make gunpowder. Graham helped him making it a few months ago. Ross gave us a demonstration and the sound was extremely loud and gave us a good laugh. Ross was also a good cook and he and Judy were spoiling us. We had such a wonderful time and we slept like babies. Graham was taking care of this by giving us coke with rum or was it rum with coke? Time flies when you are having a wonderful time and we had to go back to Auckland as Martins parents were coming to visit us soon.
In Auckland we had to do some work before they arrived. We had had so much rain on the Coromandel peninsula that the water also had entered Martins panniers and there was a lot to dry. So again our room was changed into a outdoor shop. Welcome in the real world! The world of travelers and some times the sun is not always shining here or as we read at a cafe we visited: "A man travels the world in search of what he needs and returns home to find there"
Posted by Martin Rooiman at
03:05 AM
GMT
Enter your email address to receive updates to Martin Rooiman and Jeannette Boom's trip story!
Recent Entries
Archives:
Archives:
Monthly
Archives:
Category
NEW! HU 2015 Motorcycle Adventure Travel Calendar is now available! Get your copy now for some terrific travel inspiration!
HUGE, 11.5 x 16.5 inches, beautifully printed in Germany on top quality stock! Photos are the winning images from over 600 entries in the 9th Annual HU Photo Contest!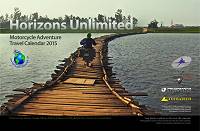 "The calendar is magnificent!"
"I just wanted to say how much I'm loving the new, larger calendar!"
We share the profit with the winning photographers. YOU could be in the HU Calendar too - enter here!
Next HU Events
NEW!

USA Virginia: Apr 9-12, 2015
Take 40% off Road Heroes Part 1 until October 31 only!
Road Heroes features tales of adventure, joy and sheer terror by veteran travellers Peter and Kay Forwood (193 countries two-up on a Harley); Dr. Greg Frazier (5 times RTW); Tiffany Coates (RTW solo female); and Rene Cormier (University of Gravel Roads).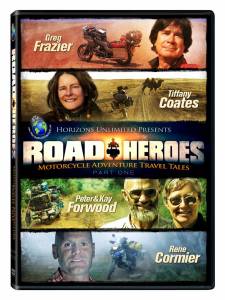 "Inspiring and hilarious!"
"I loved watching this DVD!"
"Lots of amazing stories and even more amazing photographs, it's great fun and very inspirational."
"Wonderful entertainment!"
Check it out at the HU Store! Remember to use Coupon Code 'HEROES' on your order when you checkout.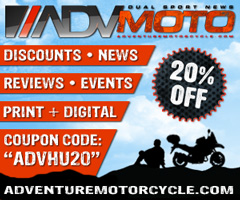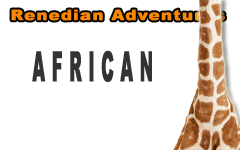 What others say about HU...
"I just wanted to say thanks for doing this and sharing so much with the rest of us." Dave, USA
"Your website is a mecca of valuable information and the DVD series is informative, entertaining, and inspiring! The new look of the website is very impressive, updated and catchy. Thank you so very much!" Jennifer, Canada
"...Great site. Keep up the good work." Murray and Carmen, Australia
"We just finished a 7 month 22,000+ mile scouting trip from Alaska to the bottom of Chile and I can't tell you how many times we referred to your site for help. From how to adjust your valves, to where to stay in the back country of Peru. Horizons Unlimited was a key player in our success. Motorcycle enthusiasts from around the world are in debt to your services." Alaska Riders

10th Annual HU Travellers Photo Contest is on now! This is an opportunity for YOU to show us your best photos and win prizes!
NEW! HU 2014 Adventure Travel T-shirts! are now available in several colors! Be the first kid on your block to have them! New lower prices on synths!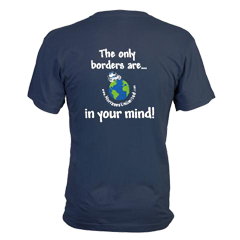 Check out the new Gildan Performance cotton-feel t-shirt - 100% poly, feels like soft cotton!

What turns you on to motorcycle travel?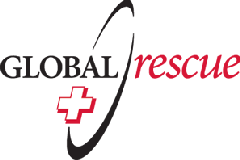 Global Rescue is the premier provider of medical, security and evacuation services worldwide and is the only company that will come to you, wherever you are, and evacuate you to your home hospital of choice. Additionally, Global Rescue places no restrictions on country of citizenship - all nationalities are eligible to sign-up!
New to Horizons Unlimited?
New to motorcycle travelling? New to the HU site? Confused? Too many options? It's really very simple - just 4 easy steps!
Horizons Unlimited was founded in 1997 by Grant and Susan Johnson following their journey around the world on a BMW R80 G/S motorcycle.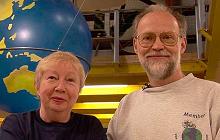 Read more about Grant & Susan's story
Membership - help keep us going!
Horizons Unlimited is not a big multi-national company, just two people who love motorcycle travel and have grown what started as a hobby in 1997 into a full time job (usually 8-10 hours per day and 7 days a week) and a labour of love. To keep it going and a roof over our heads, we run events (22 this year!); we sell inspirational and informative DVDs; we have a few selected advertisers; and we make a small amount from memberships.
You don't have to be a Member to come to an HU meeting, access the website, the HUBB or to receive the e-zine. What you get for your membership contribution is our sincere gratitude, good karma and knowing that you're helping to keep the motorcycle travel dream alive. Contributing Members and Gold Members do get additional features on the HUBB. Here's a list of all the Member benefits on the HUBB.
Books & DVDs

All the best travel books and videos listed and often reviewed on HU's famous Books page. Check it out and get great travel books from all over the world.

MC Air Shipping, (uncrated) USA / Canada / Europe and other areas. Be sure to say "Horizons Unlimited" to get your $25 discount on Shipping!
Insurance - see: For foreigners traveling in US and Canada and for Americans and Canadians traveling in other countries, then mail it to MC Express and get your HU $15 discount!
Story and photos copyright © All Rights Reserved.
Contact the author:
Editors note: We accept no responsibility for any of the above information in any way whatsoever. You are reminded to do your own research. Any commentary is strictly a personal opinion of the person supplying the information and is not to be construed as an endorsement of any kind.
Hosted by: Horizons Unlimited, the motorcycle travellers' website!
You can have your story here too - click for details!