February 16, 2003 GMT
New Zealand - 2
Auckland (20-01-2003) till Auckland (16-02-2003)
We picked Martins parents up from the airport on Tuesday, 20th of January. They were exhausted after the 30 hour trip which didn't surprise us at all as it was the first time they had an intercontinental flight and both had hardly flown before. On top of that they both couldn't speak English so we were very proud of them when they walked through the doors. They had some problems with the U.S. Customs but in the end everything worked out well. Dad was a little bit sick so we took them to our hotel quickly so they could have a proper nap and recover a little bit, so we didn't do much that day. But the next day, when they felt much better, we visited downtown Auckland and Kelly Tartons, a huge aquarium where you walk through inside a glass tunnel so you can see the fish and sharks swimming next to you as well as over your head, which is really amazing. The next stop was Devonport where there's a hilltop with a nice view over downtown Auckland and its harbor... but not this day as it started to rain when we got at the top so we didn't see a thing.
Click for larger image
Route through New Zealand; 20-01-2003 / 16-02-2003
The next day we picked up our camper, our home for the next three weeks, from the airport and Jeannette drove it back to the hotel. She finds it scary to drive through Auckland on a motorbike but with a big camper there was no problem at all. Except its height as she just touched the roof of the hotel, but the camper was already heavily scratched so nobody noticed another one. We loaded all our stuff and the parents into the camper and off we went. The motorbikes we had parked in the garage of Becca & Brian for three weeks. Becca had to leave her car outside but she didn't bother, how sweet of her.
Click for larger image
Martin with his parents
In our short three week holiday we wanted mainly to explore the South Island but we had one stop on the North Island. Rotorua is a must see, as it's famous for it's geysers. We found a spot at the local campground so we could start exploring how the camper works which wasn't too difficult. The next day we visited some nice geysers and learned more about the Maori culture. Mum & Dad were really surprised to meet someone they knew from back home in Enschede who was visiting New Zealand on an organized trip. About a week later we would meet her again on the South Island. Before we left Rotorua the next day, we visited some hot water springs with their famous smell of rotten eggs (sulpher) on the lakeshore before heading down south.
Click for larger image
The geysers at Rotorua
Click for larger image
With the camper in Rotorua
After driving the whole day we arrived at a small campground north of Wellington and we could still smell the rotten eggs. Incredibly how this smell lasts. So we wanted to clean our shoes when I suddenly found out that it had nothing to do with the Rotorua springs but with a boiling battery inside the camper. I quickly disconnected it to let it cool down. The next day we replaced the battery with a new one we bought and headed down to the ferry in Wellington.
After two days driving the camper we already noticed the differences. Driving a big camper is completely different to riding a motorbike but we got used to the camper very quickly. The camper certainly has its advantages as you can stop along the road to prepare a cup of coffee or sit nicely dry in a comfortable chair when it's raining outside. But on the other side we really missed the contact with the nature where we were driving through as we had the feeling we were looking to it from out of a cage.
The ferry trip across the Cook Strait was an... experience. The sea was quite rough so soon we were sitting outside on the deck. Nobody liked the rough sea and Mum and Jeannette were just sitting staring at a lighthouse for a very long time trying to control their sea-sickness feeling. According to Dad there was a 5 meter swell and this message didn't help the girls at all.
But we made it safe into the bays of the South Island where the sea got smooth and we arrived in Picton without any problems. We directly headed west over a very small and winding road. This was hard working in a camper and we missed the joy these roads brings us on a motorbike, but we already knew we would return here later on our bikes again. But your way of transport doesn't change the scenery of the Marlborough Sounds and it was simply breathtaking. We headed to Totaranui, in the Abel Tasman National Park, where we spent a day on a basic campground. We loved it here and sensed the same freedom we experience when traveling on our motorbikes. But this lasted only a day as the 'Battery low' warning light then lid up. The water pump was draining the battery really quick so we were using the local water tap instead. Here we also experienced another advantage of the camper. Sand flies were coming from everywhere and although it's impossible to keep them all out you can move around much easier in a camper than in our tent. Driving gravel roads with a camper is no problem as long as all the windows are closed and you don't need your mirrors as you see nothing else as a dense dust cloud behind you.
Click for larger image
Beach at Totaranui
Click for larger image
Island in a river
In St. Arnoud we camped at the shore of a nice lake but here the sand flies found us again and they had a big party as the whole camper was covered with them quickly. We did some laundry and had to hang out the laundry inside (also because it started to dripping). The camper is normally already not really big with four adults inside but with all the laundry hanging everywhere it was really difficult to see each other or to move around inside the camper Because of the sand flies it didn't surprise us that we were the only one on the campground. Not for long as we left the next day as well and traveled along the Buller River to the west coast. We ended up in Westport, a place we didn't like that much but it was good enough for a coffee stop.
Cape Foulwind was a much nicer place as there was a seal colony. From the viewing platform we looked down and first we saw just a few seals but we discovered more the longer we looked. It was nice to look at them for quite a while as the baby seals played with each other in a small pool.
Click for larger image
Well protected from the waves?
We continued to the campground in Punakaiki, a place famous for its pancake rocks and blowholes. The rocks are made of different layers of rock. The softer layers are eroded away by wind over a long period so the remaining rock look like a stack of pancakes. The sea made big tunnels in the soft rock as well and when waves are rolling into the tunnels there's only one way out at the end of them and that's up. So water blowing up out of the rocks like a big fountain. But when we were there there were hardly any blows. Nevertheless we liked it there very much.
Click for larger image
View from Pancake Rocks
We needed a break (again) and as the campsite was quiet and right on the beach so we decided to stay some days longer. But that didn't meant we were lazy. We made a long hike through a gorge following a stream and we enjoyed the lush tropical vegetation. We had nice views on the stream and had the feeling we were walking deep in the jungle. We decided to walk back to the coast along another route. It started with a steep climb... and the track kept on climbing. We took it easy and finally we got over the top and had a easy stroll down. We almost got back to the coast when we suddenly had to cross a river. There was no bridge and the rapid flowing water made crossing looking difficult. Jeannette, Mum and I decided to follow the riverbed across its widest part as the water is here the shallowest. Nevertheless the water was flowing into our hiking boots but we made it safely through the river and only had to work our way through some bush to get back to the track. Dad had, as usual, a different approach: He opted for the 'straight-line' crossing. This was the shortest way but also the deepest way. But he would have got wet feet anyhow so he waded through and the water came up to his waist so he had to hold the video-camera above his head. But in the end we all reached the other side safely and we walked back to the main road along the coast. We followed it back to the campground passing the 'Pancake Rocks' again. We were exhausted and didn't do much else except hanging around the camper the rest of the day.
Click for larger image
Tracking up a river through a gorge
It was time to try our luck so we drove the next day to Shantytown, an old historic mining village. All buildings were restored as they were back in the 'Gold rush' days. It was nice wander around here. A lot of old stuff was displayed and Dad even found an old Lynotyp, were he worked on when he started working. So it was not exactly from the Gold rush times but who cares! Jeannette & Dad did some panning trying to find some gold. In a pan with stones you slowly wash the stones away with water and in the end there are only some gold flakes left. It looks easier then it is, especially when you like the stones as well as Jeannette did. But in the end they both found some gold but it didn't made them rich! So we continued further South along the coast. The road followed the coastline so most of the time we had nice views over the ocean. We stopped several times at nice beaches and had lunch at one of them.
Click for larger image
Looking for some gold flakes
After a day driving we camped at a campground where we had nice views on the Franz Joseph glacier... that is when it's not clouded which it was. The campground appeared to be very noisy till late at night although I only heard about this the next morning from the others. In the morning it was still clouded but during the morning the sun broke slowly the clouds and we started to see the glacier. We drove to the glacier and walked the last bit over the stony glacier bed towards the end of the glacier. It was really impressive to see the end of the glacier and it was here nice cool despite the, meanwhile, hot burning sun. We spent here quite a while and after lunch at the camper Dad and I did some small tracks and found a small pool where there was a nice reflexion of the glacier in the water.
Click for larger image
The Franz Josef Glacier
Click for larger image
Another nice waterfall
We continued to the Fox glacier and camped there for the night. The next morning the weather had changed and it was heavily clouded, even with an occasional drip, around the mountains. It didn't improve so we thought about continuing without visiting the glacier. But we decided to have a quick look anyhow and as soon as we drove into the valley towards the glacier the clouds were gone here and the glacier was in full sun. So we parked the camper and walked to the glacier. Although the two glaciers are close to each other, they are different. We loved them both, but at the Fox glacier we could see the mouth of the glacier really well and also saw the big ice caves where the melting water was leaving the glacier and turning and formed a milky stream.
Click for larger image
Taking some rest
Click for larger image
Wild flowing dirty river
click for larger image
Martin parents at the Fox Glacier
Click for larger image
Fox Glacier
Click for larger image
A Kea is approching
So we had a pleasant surprise that morning and we continued our trip south along the coast.
Along the west coast of the South Island you don't have any choice where to go as soon as you've passed Hokitika as there is no turn-off for hundreds of kilometers. So we had to cross the Haast Pass. Just before the pass we camped at basic campsite. It was a nice place with very nice views. A big river was flowing next to the campground and in the distance we saw a snowcapped mountain range. In the late afternoon sun we took some nice pictures of this range. There was only one thing really annoying about this place... the sand flies! With hundreds or even thousands they were all over you as soon as you left the camper so we tried to stay inside as much as possible. But even there we were not completely safe as some of then managed to get in the camper. Fortunately for me they like Jeannette much more than me so I had hardly any problems as long as I stayed close to her.
Click for larger image
A nice mountain view
We continued the next morning after breakfast and went over the Haast Pass stopping briefly at several nice waterfalls along the road. Later the road followed the shore of Lake Wanaka. This view was stunning as there was a hugh blue lake surrounded by yellow grassy slopes with a rugged mountain range behind it. Very impressive and it reminded me very much at the Pakistan Himalayas. The road turned away from the lake over a ridge and then followed the shore of Lake Hawea with another stunning views. Wanaka (the village) was a nice place but very touristy. Not a place to stay but good enough to have a cup of coffee and a sandwich.
We had enough time left so we decided to head for the east coast and crossed the South Island. The land was getting very dry and the grass was very yellow. Maybe not good for the land but for us it was nice to drive through. After a stopover in Omarama we reached the east coast the next day and visited Oamara, famous for is penguin colony but we couldn't see a single penguin anywhere except for in the souvenier shops. So we just had a lunch and continued south visiting the Moeraki boulders and on to Dunedin. I was feeling tired so used the advantage of a camper to have a little nap while driving but I was rudely disturbed when we approached Dunedin and I had to navigate the camper into town to the campground.
The next day we walked to the city centre which was a walk steep downhill. It turned out to be a public holiday so there were a lot of activities going on. Mum & Dad walked around on their own so everyone could see the things they wanted to see and as long as they want. We saw of course Dunedinís famous landmark, the Railway station and met Mum & Dad in the city twice. When we were tired at the end of the afternoon we took a taxi back to the camper as we didn't feel the intension to walk back uphill. We all liked Dunedin, especially Mum & Dad as they went back to visit the center the next day again while Jeannette and I stayed at the campground and just took it easy.
We had to drop off the camper in Queenstown but we had time to drive to Invercargill, almost at the south tip of the South Island. The south of the South is very green and there's a lot of dairy and sheep farming around. When we stopped for a coffee break along the road a farmer who just had finished moving his cattle came over to have a chat with us and invited us over to visit his farm. We hadn't that much time so we told him that we surely would come by when we returned to this area on our motorbikes later this summer. The road continued through the Catlins, an really nice and unspoiled area. We liked it there a lot but couldn't stay too long as Invercargill was waiting for us.
The campground in Invercargill was nicely situated close to the towns centre but was hardly a campground. It was a horserace stadium/showground where you could camp when there was nothing going on. But this suited us fine for one night. The next day was a Sunday and Jeannette always wanted to go to a church somewhere in New Zealand. As we had passed one on our way in we wanted to see which time the service started the next morning so we walked out when we saw that the campground had complementary bicycles. So we didn't only visited the church but also had time to explore the local Queens park, a real nice park. The service started at 10am the next morning so we arrived at 9.30 am to find out that we were one of the first ones to arrive. When they found out we were Dutch we soon talked to Peter Grandiek, a Dutch man who emigrated to New Zealand 49 years ago. After the service we had some coffee and talked a little bit longer with him. He had a deer farm and invited us to come over but again we hadn't enough time and we promised him to pay him a visit when we returned on our motorbikes as we, and especially Jeannette, liked to find out more about farming deerís. After the coffee we left Invercargill and drove north and had lunch in Lumsden, a really nice tiny village. Along Lake Wakatipu we enjoyed again the nice setting and could see Queenstown already on the lakeshore in the far distance. The campground was nicely located close to the city centre but therefore it was absolutely crowded with campers. The only way to get some privacy was to park the camper in such an asocial way so we could create some space to sit outside next to the camper. The next morning our neighbors had difficulties to leave their spot early but we pretended to be still asleep.
Queenstown was a nice place on the lakeside but absolutely spoiled by tourism. Not exactly our nicest place but at least they had some nice coffee though not cheap. We had two lazy days in Queenstown, so the third day it was time for some action. Together with Dad and Jeannette I went jet boating over the Shotover river.
Click for larger image
Ready for a Jet ride
With high speeds you're boating through a narrow gorge passing the rocks very closely. Mum was 'very unfortunate' as she couldn't come with us as someone had to operate the video camera. It was an exciting trip but still we hadn't enough as we went up with the cable car up the mountain range from where we had a nice view over Queenstown and the lake. Dad and I decided to have a 'Luge'-ride. In a little bob sledge on wheels you roll down. First we got some instructions how to control the luge and of we went directly on the 'Experienced' (=fast) route. I had to wait till Dad departed and I chased him to pass him. Just before a bend I saw my opportunity and passed him on the inward side. Exactly in this corner Jeannette was standing on a bridge to take some pictures of us but because of our speed she only managed to take one picture. On a steep slope there was a sign to slow down which we ignored in the heat of our race. We didn't know there was a sharp bend following and we were surprised to see the old car tires next to the track approaching quickly. I had to use all my motorbike skills to stay out of the tires which I just managed to do. Behind me I heard a "ploff" and saw over my shoulder Dad stranding in the tires. As the race was ran now I stopped and helped him back on track. Together we slowly crossed the finish line. Now even the men had enough adrenaline for that day but an empty stomach so we finished our last day in Queenstown by going out for dinner together.
The next morning we had to leave the campground early which was no problem to us at all. But because our flight back to Auckland was only at 4pm. we had some time to kill. We decided to leave Queenstown and drive along Lake Wakatipu. This was a very scenic drive so we kept on driving until we ended up in Glenorchy. This was a small nice relaxed village where we had some lunch before we returning back to Queenstown along the same road but now with different views. We loved it both times very much as it was really an impressive drive to see the lake surrounded by the barren snowcapped mountains in the distance.
click for larger image
The South Island on its best
Back at the airport we unloaded all our luggage and I was parking the camper in backwards in a reserved parking lot. As Jeannette was guiding me backwards I hit the accelerator by coincidence when she said "Stop!". I managed to correct this quickly but the camper was only standing still after I hit the "Reserved area"-sign. Another scratch on the camper. On one hand Jeannette was happy because now I had put my mark on the camper as well so we were even now. On the other hand she wasn't so happy as she bruised her leg against the table during this incident.
During the following inspection of the camper they didn't noticed the new scratches, we even got some money back as we had paid for the new battery we had to replace during our trip.
The flight back to Auckland was a little bit bumpy at the start but was quickly rewarded with superb views over the 'Southern Alps'.
Arriving in Auckland we had arranged a rental car. We were told that somebody would pick us up from the airport but there was no one around. After some phone calls we found out that we had to take a shuttle to a hotel as they handled all the paperwork after office hours. So after some delays we were finally arrived back in 'our' hotel and went to bed quickly.
The next morning was a busy one for me as it was Jeannette's birthday and I had to arrange a birthday cake and some decoration. Also a present had to be bought as I already knew what to buy but I couldn't get it elsewhere. In my hurry I misjudged the cake. I was told it was a mocca-chocolade cake but actually it was a pure chocolate cake. And this wasn't Jeannette's 'most favorite' so I was overfed with the cake, but that's the price I had to pay. But even Mum & Dad had some presents brought with them so we had a nice day nevertheless. We ended the day up in a nice restaurant with a lovely meal. We only had to hurry to finish our meal before 9pm. as then a 'Valentine party' started to connect single men and women with each other. Neither of us had any interest to be connected to some one else so we left before the party started.
The last days in Auckland (and in New Zealand) of Mum & Dad was mainly spend with resting and sorting all our stuff out. First we had to sort out the stuff Mum & Dad could take back home for us. Secondly we collected our motorbikes back from Brian & Becca's garage and they were excellently taken care of during the last three weeks. It felt so good to have them back again.
The last day of Mum & Dad's stay we visited the historic village of Howick where they reconstructed buildings from the time the first European settlers arrived in Auckland. Today they were dressed up in cloth from that time as well which made the village much more livelier.
Click for larger image
Howick Historical Village
The next day we brought Mum & Dad back to the airport and there their visit to New Zealand ended. We helped them with the check in and they gave us all the forms they had to fill out during their trip so I could fill it out for them during our last cup of coffee together. Then it was time to say goodbye and after they went through the doors we were back alone in New Zealand. Fortunately they made it safe back home and they had a fantastic holiday.
And we? We had a nice time together as well but for us it was far from relaxing trip. We were used to a much slower travel pace it was quite stressful for us. But we had succeeded in giving them the time of their live. So the next couple of days we took it easy and were working on our upcoming trip to the South Island, but fortunately this time it would be on motorbikes!
Posted by Martin Rooiman at February 16, 2003 03:07 AM GMT

Enter your email address to receive updates to Martin Rooiman and Jeannette Boom's trip story!
Recent Entries
Archives:
Archives:
Monthly
Archives:
Category
NEW! HU 2015 Motorcycle Adventure Travel Calendar is now available! Get your copy now for some terrific travel inspiration!
HUGE, 11.5 x 16.5 inches, beautifully printed in Germany on top quality stock! Photos are the winning images from over 600 entries in the 9th Annual HU Photo Contest!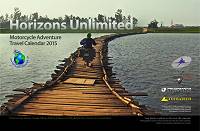 "The calendar is magnificent!"
"I just wanted to say how much I'm loving the new, larger calendar!"
We share the profit with the winning photographers. YOU could be in the HU Calendar too - enter here!
Next HU Events
NEW!

USA Virginia: Apr 9-12, 2015
Canada West: Aug 20-23, 2015
USA California: Sep 24-27, 2015
Aus Queensland: Sep 24-27, 2015
USA North Carolina: Oct 8-11, 2015
Aus Perth: Oct 9-11, 2015
Take 40% off Road Heroes Part 1 until October 31 only!
Road Heroes features tales of adventure, joy and sheer terror by veteran travellers Peter and Kay Forwood (193 countries two-up on a Harley); Dr. Greg Frazier (5 times RTW); Tiffany Coates (RTW solo female); and Rene Cormier (University of Gravel Roads).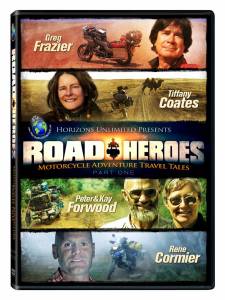 "Inspiring and hilarious!"
"I loved watching this DVD!"
"Lots of amazing stories and even more amazing photographs, it's great fun and very inspirational."
"Wonderful entertainment!"
Check it out at the HU Store! Remember to use Coupon Code 'HEROES' on your order when you checkout.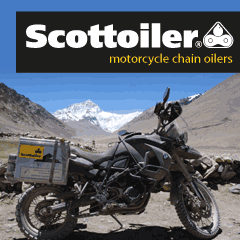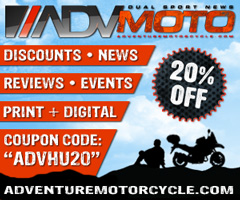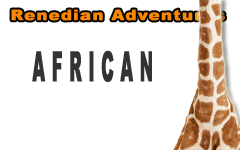 What others say about HU...
"I just wanted to say thanks for doing this and sharing so much with the rest of us." Dave, USA
"Your website is a mecca of valuable information and the DVD series is informative, entertaining, and inspiring! The new look of the website is very impressive, updated and catchy. Thank you so very much!" Jennifer, Canada
"...Great site. Keep up the good work." Murray and Carmen, Australia
"We just finished a 7 month 22,000+ mile scouting trip from Alaska to the bottom of Chile and I can't tell you how many times we referred to your site for help. From how to adjust your valves, to where to stay in the back country of Peru. Horizons Unlimited was a key player in our success. Motorcycle enthusiasts from around the world are in debt to your services." Alaska Riders

10th Annual HU Travellers Photo Contest is on now! This is an opportunity for YOU to show us your best photos and win prizes!
NEW! HU 2014 Adventure Travel T-shirts! are now available in several colors! Be the first kid on your block to have them! New lower prices on synths!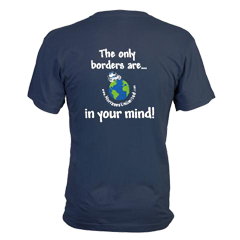 Check out the new Gildan Performance cotton-feel t-shirt - 100% poly, feels like soft cotton!

What turns you on to motorcycle travel?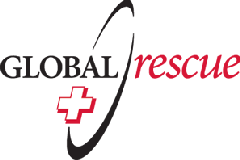 Global Rescue is the premier provider of medical, security and evacuation services worldwide and is the only company that will come to you, wherever you are, and evacuate you to your home hospital of choice. Additionally, Global Rescue places no restrictions on country of citizenship - all nationalities are eligible to sign-up!
New to Horizons Unlimited?
New to motorcycle travelling? New to the HU site? Confused? Too many options? It's really very simple - just 4 easy steps!
Horizons Unlimited was founded in 1997 by Grant and Susan Johnson following their journey around the world on a BMW R80 G/S motorcycle.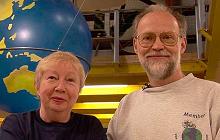 Read more about Grant & Susan's story
Membership - help keep us going!
Horizons Unlimited is not a big multi-national company, just two people who love motorcycle travel and have grown what started as a hobby in 1997 into a full time job (usually 8-10 hours per day and 7 days a week) and a labour of love. To keep it going and a roof over our heads, we run events (22 this year!); we sell inspirational and informative DVDs; we have a few selected advertisers; and we make a small amount from memberships.
You don't have to be a Member to come to an HU meeting, access the website, the HUBB or to receive the e-zine. What you get for your membership contribution is our sincere gratitude, good karma and knowing that you're helping to keep the motorcycle travel dream alive. Contributing Members and Gold Members do get additional features on the HUBB. Here's a list of all the Member benefits on the HUBB.
Books & DVDs

All the best travel books and videos listed and often reviewed on HU's famous Books page. Check it out and get great travel books from all over the world.

MC Air Shipping, (uncrated) USA / Canada / Europe and other areas. Be sure to say "Horizons Unlimited" to get your $25 discount on Shipping!
Insurance - see: For foreigners traveling in US and Canada and for Americans and Canadians traveling in other countries, then mail it to MC Express and get your HU $15 discount!
Story and photos copyright © All Rights Reserved.
Contact the author:
Editors note: We accept no responsibility for any of the above information in any way whatsoever. You are reminded to do your own research. Any commentary is strictly a personal opinion of the person supplying the information and is not to be construed as an endorsement of any kind.
Hosted by: Horizons Unlimited, the motorcycle travellers' website!
You can have your story here too - click for details!