September 10, 2002 GMT
Indonesia - 1
Dumai (16-07-2002) till Jakarta (10-09-2002)
After we arrived with the ferry from Malaysia our passport got stamped with a 2 months visa and we (Jason, Gion and the two of us) got a taxi to town looking for a hotel for the night as our motorbikes would arrive the next morning. We first went to a hotel that was too dirty and the next was expensive but we choose for this clean place and opted for a good night sleep to be well prepared for the hassle of the next day.
Click for larger image
Route through Indonesia; 16-07-2002 / 10-09-2002
The next morning we were up early and after a quick breakfast we took a rickshaw to get to the harbor where we could find back our bikes. The rickshaw rider, an old man with no teethes in his mouth, had fun to take us there although Martin had to help him pushing the rickshaw uphill or through some muddy bit. When we arrived in the harbor all our bikes were already parked in a row. Nothing was damaged so we took our bikes and a Custom-officer in a black car guided us to their Headquarters, 7 kms back to the town. The people there were most friendly and gave us a drink while they were busy with our carnets and we were also busy repacking our bikes again. We put on our motor gear again and when we were finished the only thing we could do was waiting. For the final stamps they had to see a senior officer elsewhere so Jason was taking one officer on the back of his bike to get the necessary stamps. When they returned the procedure wasn't finished but we were told to go with the carnets to the Police station, another guided ride through town. We first had a chat with some interested police officers and then we were taken to one of their chiefs and he made an official paper for us that allowed us to drive on Indonesian roads. Where did we want to ride to? "Sumatra, Java and Bali". "Flores as well?" "Eh, yes put Flores on it as well". So after another hour of waiting we had our road permit as well. "Are we finished now?" No, we had to return to the Customs office (which we could find ourselves now) where they made a copy of the road permit and then at 11:30 am. we were ready to leave Dumai, but first we cashed some more Rupiahs.
Click for larger image
Reading the manual
We decided to head for Lake Toba first but the (main)road we took was not on our maps nor on our GPS but even without this navigation tools we managed, guided by locals, to find our way. The roads were not as bad as expected and were actually fairly good. The roads were quiet as well but we had to be really careful when traffic appeared as it was quite similar as in India. Martin was pushed off the road when he was busy overtaking a bus who decided to start overtaking as well. Martin stayed cool and slowed down and managed to stay upright. The next day I had a similar experience.
We spent the night in a little hotel along the road which was quite noisy and close to a mosque as well. And this was getting something we had to get used to it as soon we were wondering every night what would wake us up during the night this time. For diner the choice wasn't too much and it ended up with rice, vegetables and some chicken. They had beer as well... not cold, but with ice cubes in it we had our cold beer.
The next morning we had hardly a choice for breakfast as well and we ended up with rice again before we got on our bikes again. The road to Lake Toba was long but we decided to follow a secondary road. This road was difficult too find but with a lot of asking around we managed to find it. But soon we discovered that the secondary roads on Sumatra are actually off-road tracks. The road got really bad and it was my first real test in off-road driving. I passed it well though slowly. When we had a short break Jason and Gion decided that they stayed a little bit longer and caught up with us later. But we missed a turn and when we returned to our resting place the boys were already gone. We didn't chase them but instead we drove slowly enjoying the magnificent scenery along the road. Waterfalls were directly along the road and there were nice views into valleys. I drove through all the bad bits myself with Martin only helping me by talking me through except at a bridge under construction. There was a big hole across the road and Martin had to ride my bike over some planks.
Click for larger image
Bridge under construction
When we finally arrived at the ferry at Parapat to cross Lake Toba to Samosir we met Jason & Gion again. It was already dark when we drove into Tuk Tuk and found a hotel to rest for a couple of days. Samosir is a really nice place and it was our first relaxing place in Indonesia. We did all our laundry and made sure the bikes and our clothes were OK. Gions motor jacket was damaged and he wanted to repair it himself by sewing it. I helped him with that what he really appreciated.
Click for larger image
Repair in progress
We also explored the peninsula on our bikes. We removed our boxes and made a daytrip. Of course I was sitting on the back of Martins bike. This was a good choice as it was steep and rough. We drove to a small lake and when they boys drove back to the track again I took the opportunity to take some nice shots. The boys were standing on the bikes and the shots got even better when Martin drove up and his helmet fell down before his eyes. He couldn't see anything anymore and fell together with his bike. Finally I managed to get some pictures of him falling with his bike! Later Gion managed to fall with his bike as well as he tried to turn on a narrow steep track, but we all had lots of fun.
Click for larger image
Oops, the rubber is on top!
Around Lake Toba live the Batik People in their traditional houses. Here you see also many churches but before Christianity was introduced the people believed in Tondy (mighty spirit). Every human being had his own Tondy and not only humans but also plants and animals had a Tondy. When someone did something wrong, like steeling or murdering it was caused by a bad Tondy. In the village Ambarita on Samosir it was the local king who spoke justice. The result of this justice was in most cases imprisonment, punishment or execution. The Batik believed that someone with a strong body also had a good Tondy. When a person was murdered his Tondy was going over to his murderers and made their Tondy stronger. So an execution made the Tondy of the king and his warriors stronger. In 1824 Christianity was brought to Sumatra by two missionaries, Nathaniel Ward and Richard Burton. Ten years later two American missionaries Henry Lymon and Samuel Manson were murdered. But it was the Dutch missionary Van der Tuuk who made a big step in 1840 when he translated the bible into Batik language. It was the German Ludwig Nommensen who converted many Batik people into Christians.
Jason and Gion were in more hurry than we were and left us. After a week we continued to Berastagi where we climbed the volcano Sibayak. The climb was steep but we met Jan and Noula and together the climb seems to be easier. All the climbing was absolutely worth it once we reached the top as there was lots of sulfur and smoke coming from the mountain.
Click for larger image
A smoking vulcano
Click for larger image
The summit of Sibayak
But the most difficult part by far was yet to come: the descend along the other side of the volcano. It was extremely steep and slippery so we took it easy. We took a bus back to Berastagi and after we arrived back in our guesthouse we dropped our trousers and slept for some hours. We didn't do much else that day but it was absolutely a rewarding day and we had some beautiful pictures.
Medan was our next goal. The stories we heard about this Medan from other travelers were not very positive. Medan is called 'City of Battlefield' or arena. In 1632 was the first time the city was mentioned. The real development of this city started in the beginning of the last century when the Dutch started with their plant ages. In 1863 it was Jacob Nienhuys who first started with a tobacco plant age. Tobacco was growing so well that more plant ages followed. De deli tobacco was used for cigars and it was one of the best qualities in the world. It was exported to Europe and America. The workers on the plant ages were people from Java and China (Koelies). They signed contracts for 3 years, had low wages and bad working conditions. On a average plant age there were 500 to 800 koelies working. Between 1870 and 1930 300 million Chinese came to Sumatra to work. Nowadays you can still find things back from those glorious days but Medan is mainly a filthy town. With not so much interesting things to do and to see. In the centre is the Moshe Raya (the mosque, built in 1909) and worth a visit.
Click for larger image
The mosque in Medan
Not so far away from the mosque you will find the palace of the Sultan. In its best days a jewel for the eye but today it's in a poor condition. We visited the palace but you can only look into a few rooms and that's all. We did not planned to stay here long but we were on a mission here in Medan. My grandparents had lived here for a couple of years in the 1920's and more important: my mother was born here. We already had the idea to find her birth certificate but where do you start looking in a strange city where you don't know the local language. In Samosir we discovered that there was a Dutch consulate in Medan so that seemed us a good place to start. In fact it was as the consul was of so much help. He worked here for about 30 years already and knew the town really well. On top of it, our request was a kind of routine for him as he got these requests regularly from Holland for legal purposes. So he wrote something down on a paper and send us to the right place. Showing his note made things easy and within half an hour I found the book containing my mothers birth certificate. The book was from 1926 and the people showed me page 115 where I saw the name and details of my mother, but also details of my grandparents which were new to me as well. My family was Jewish and killed in the gas chambers, so I always had a lot of questions about my roots but hardly no-one to answers them. I was happy and also proud of my grandfather, who was 32 years old when he traveled to the other side of the world to work in a Medan pharmacy. In that time it was much less luxurious and easy than it is now. Back on the streets we walked through the city centre quite differently as now I was wondering what my grandparents had seen as well back then. Suddenly Medan was not as dirty anymore and it made it a special city to me. Medan was a part of my family history.
We left Medan and continued to Bukit Lawang. Here is a rehabilitation centre for Orang Oetangs, but we had more the feeling that it was solely to please the tourists. We stayed very brief and paid only one visit to the feeding of the monkeys. With many tourists taking pictures of the feeding of the monkeys by a ranger. Isnít that circus? And weekend was starting the next day when it got way much worse then, so time to leave quickly and return south. We returned to Berastagi and the road was a nice one. You drive through the palm oil- and rubber plant ages. But don't look too much around as in the end you're still in Indonesia so always take care of the buses and trucks. But we were surviving and I even got used to it.
In Berastagi we moved in into a much quieter place. Actually they were fully booked but we managed to get the 'garden house' which was away from everything and just for ourselves. Exactly what we needed as I got ill here with fever and nurse Martin made sure I stayed in bed. Everyone would wish a nurse like him. It's amazing how he treated me and for one moment I thought he was the reincarnation of Flores Nightingale. We stayed here a couple of days until I was recovered and able to make a daytrip to Medan as we had one more business to do there. In September my daughter Marie Louise was going to celebrate her 18th birthday and also our 2 months visa expired so we decided to fly back home for a couple of weeks. We made reservations with both Garuda Indonesia and with Malaysian Airlines. Garuda was the cheapest but we were on the waiting list for the return flight. A week later we were still on the waiting list and they were quite rude to us so we decided to fly with Malaysian. The tickets were printed and we decided to pay with cash US Dollars as credit card would have cost much more. But the money was hidden in the bike so we drove to a quiet place to get the money from different places of the motorbike and returned to their office to swap the US Dollars for the tickets.
The road back to Lake Toba was familiar to us but nevertheless we liked to drive it again. In Samosir we went back to the same place as last time on the lake shore. We found out that Gion had left here the same morning, so we just missed him. We had a different room now and it was the worst one we had as at nights rats were chasing each other over the ceiling. In our block of three rooms no one had a decent sleep so we complained about this early the next morning. They said it was the first time they heard of this problem but we could move into a different room. Here we had some quiet nights and as a bonus the views over the lake were much better as well! The same night all three rooms were filled by new people who knew anything about the rats.
After a couple of days we and our bikes were ready for the next leg. We had crossed Lake Toba a couple of times now by ferry and every time we met a nice little boy who was polishing shoes on the boat but who sang songs for us, just because he liked to do it. He called himself Marcello because it sounded nice but later we found out his real name was Kona.
Click for larger image
Kona, alias Marcello
We had to follow the infamous Trans Sumatra Highway south to Bukitinggi. We heard a lot of horror stories about this road but we had no problems with it at all. The traffic consist of only a couple of crazy passing busses which are easily to avoid. All those horror stories were told by backpackers who are sitting in those busses. And we agree with them and were happy to have our own bikes. The 500 kilometers to Bukittinggi was covered in 2 days and finding a reasonable accommodation halfway was no problem as Gion had send us an email with the address of the place he stayed in. It's really nice to have someone a couple of days ahead of you especially when they send you their details. We really loved Sumatra as the traffic is scarce and the scenery is stunning and different all the time. We loved driving over this island and we felt sorry for all those overlanders who ship their motorbikes from Singapore directly to Australia. Glad we weren't one of them as it's a nice and a cheap country.
When we drove the next day into Bukittinggi we immediately liked the relaxed atmosphere there. Gion had left this place a couple of days ago together with Jason. Finding a hotel was quite difficult as most of them were fully booked, mainly with Indonesians, so we ended up in a fancy place which was 'above average' but sometimes you need to treat yourself. Another reason was that we were planning to make a 10-day trip to the island Siberut and therefore we needed a safe place for our bikes and this hotel had a 24-hour security.
Click for larger image
Jeannette on her bike
It wasn't difficult to find a place to subscribe for a trip to Siberut but we had to wait for a week for the next trip. This was no problem as there was enough to see in the Bukittinggi area. We made lots of daytrips to lakes, valleys, mountains and local houses. Daytrips without luggage and I took the opportunity to sit on the back with Martin although he forced me to swap places a couple of times as well. I didn't really mind driving my motorbike but I definitely preferred to sit on the back with Martin.
After the week had passed there were not enough people for this trip but when several groups were combined there were 6 people but this also resulted in the fact that another guide was going with us, something we didn't like at all but what can you do about this? So together with another Dutch couple and 2 Brits we were going on the ferry and slept in a huts. The whole ferry was made out of wood and the beds were way too short for Martin. Inside the huts it was extremely hot and the only way to cool down was hanging out of the 'windows' (hole in the wall). But hey, we didn't complain as we were lucky to have a hut at all. Most people were sleeping on the floor in the hall or on the smelling cargo deck. The ferry left Padang at 6 pm. and the next morning at 4 am. it arrived at Siberut. This was too early for us as we kept sleeping until 6 am. although the unloading of the ferry had long started. In a little canoe with outboard motor we went to a place on the shore were we had a nice swim in the ocean and our last 'proper' breakfast before disappearing into the jungle for a week. At 11 am. another canoe came to pick us up and that was the moment we left civilization.
The canoe took us 1Ĺ hour upstream of a river and we liked the trip very much as we were surrounded by dense jungle. When we arrived at a hut people were already expecting us and were eager to take some of our cargo. From here we continued by foot so Hakim, our guide, showed us the right tracks. We knew it was wet and sticky in the jungle but hadn't realized there was a lot of mud on the tracks as well. Regularly we were sinking into the mud up to our knees, so quickly we weren't worried anymore about how to keep our shoes clean. To reduce the sinking into the mud sticks were thrown on the tracks and as long you stepped on them it was an 'easy' walk. But most of the time the sticks had already been covered by mud and were easily missed. Soon we looked like pigs playing in the mud. When we arrived at the house where we stayed the first night we were dirty and exhausted as the walking was way much harder as expected because of the mud and the humidity. The only thing else we did that day was a short excursion with a medicine man who showed us how they made cloth out of the bark of a tree. The fibers of the bark are broken by beating it and after drying the color gets darker and people wrap it around their waist so it looks like a diaper and that's the only thing these men are wearing. Funny was that Martin was falling in to a creek because the bridging log was gone and he was the heaviest in our group. Esmee, the Dutch girl, was totally brainwashed on forehand by people that there were lots of leeches in the jungle so when she felt something the dropped her pants immediately.
Click for larger image
It's all between the ears
That night we hardly slept as the local men outside kept on talking and laughing for the whole night. No wonder we all looked like zombies the next day and we had to hike for another couple of hours and again through the mud. But this time we knew what to expect so it was easier. We now also had two walking sticks each and made life a little more bearable. This kept on going for the whole week although we weren't walking each day thankfully. We learned how to kill a chicken and prepare it afterwards.
Click for larger image
Diner is nearly ready
We slept on veranda's of the hut of local people and this was a nice way to see and experience how these people were living. You don't need much to survive but you have to know the jungle really well. The people were living extremely simple but we could see clearly how all this tourism are affecting the locals. In Bukittinggi we were told to take cigarettes, needles and other small stuff with us. The people know this very well and are begging for cigarettes constantly. But also they asked for your t-shirts and other clothes. Actually at everything you take anything out of your backpack they ask if they can have it. We got really sick of this and Hakim wasn't explaining this to the people. Hakim was a lazy guy anyhow. Every time we had a little excursion he stayed behind 'to keep an eye on our bags' but he was the only person who could explain us things in English and who could answer/translate our questions. We complained about this when we were alone with him and Hakim heard our complaints but didn't really reacted on it. The next day the we walked a long way through the mud again and when Martin asked him around 1pm. when we had lunch Hakim told us that we had to wait till around 3 pm. when we reached our destination. Martin exploded and told him it was ridiculous to have a lunch that late especially when you are on a demanding walk through the mud. Hakim knew in advance that it was going to be a long trip but he didn't tell this to us, something we exactly had discussed the day before. Obviously Hakim hadn't learned anything from our complaining yesterday.
Our guide might be lousy, the people greedy, but we loved to walk through the mud and the jungle was absolutely great. The best part was a small waterfall we visited. It was a stunning waterfall with a nice (but very cold) pool to swim in. We were so overwhelmed as it looked like the set of a movie, so idyllic. The group was nice and we got close to another. But our relationship with Hakim was completely ruined and he gave us a hard time. So we were looking forward to the end of the trip.
Click for larger image
Back in the old days
The last day of hiking through the jungle although turned out to be one of the best days as we were guided by a local boy named Gejen (Hakim would catch with up later as we were walking too slowly through the jungle). He was a lovely guy and could speak English as well. He explained us a lot of the jungle and the local habits of the people which Hakim hadn't told us anything about for the last week. It started to rain heavily and soon we were soaking wet but... we didn't care anymore. That was the right attitude because it got worse when we had to cross a small river. There was a bridge across the river but we couldn't see it anymore as it was totally disappeared in the heavily swollen river. Standing on the bridge we were still 1Ĺ meters in the water and we had to carry our luggage across the river above our heads. When we arrived back in the hut at the main river where we dropped of for our jungle trip a week earlier, we were soaking wet and tried to get dry a little bit while waiting for the boat to bring us back to the beach. This boat trip seemed to go much quicker as the same trip into the jungle.
We liked the little place on the beach a lot when we first arrived from the ferry after a hard night, but now we liked it much more after a week in the jungle! We had a nice meal and cold soft drinks, French fries a shower (cold water though). We loved to swim in the sea and we had a relaxing evening playing cards with our fellow survivors Vivianne and Martin (aka. 'Croc Dundee' because of his hat).
The next morning a boat would pick us up at 10 am. to bring us to the ferry but nothing happened at that time. When we asked Hakim about this he told us that the ferry schedule was changed because of the late arrival of the ferry and we would leave at 1 pm. instead. Martin tried to stay calm but it was difficult for him. But in the end we got on to the ferry and into our hut. The rest of the day the ferry sailed along the coastline of the island and anchored in another harbor. He we could have a last meal and enjoy looking how people are loading all the cargo onto the ferry surrounded by people arrived on the ferry from Sumatra trying to sell stuff they had brought with them before returning back with the same ferry. Needles to say it was crowded on the pier, but very interesting! Around 11 pm. the ferry left and we went to sleep. I slept much better now because I managed to get some motion sickness pills. But during the trip I was suffering from a urine infection and had to go to the toilet about every 5 minutes. I couldn't do anything about it and felt so dirty but my lover boy tried to comfort me by saying that we were dirty anyhow so it didn't matter. Nice words but it didn't help me much. Around 6 am. I was looking outside when I saw dolphins swimming around the boat and I woke everyone up to enjoy the dolphins. Around 8 am. we arrived back in Padang and were transferred to a downtown hotel where Hakim left us behind without saying anything.
We waited for 45 minutes as nothing changed. I had been to the toilet lots of times already and wanted to return to our bikes where we had some medication for it. The itinerary was to return to Bukittinggi by local bus but Martin was so fed up with Hakim that he stopped the first passing taxi and brought us back to Bukittinggi. We asked Vivianne to join us but she preferred to wait for Hakims return. The taxi dropped us off at the place where we booked our trip and as I walked back to our hotel Martin complained about Hakim and asked them to pay the taxi trip because we had to make our own arranging as Hakim failed to do this for us. A lot of arguing followed but they were not keen on paying the taxi driver. When the taxi driver realized he might miss his money he got angry and this helped. They asked where Hakim was and this was exactly what we didn't know and they couldn't trace him as well. They ended up paying the taxi driver and all agreed Hakim had to pay them back. Martin gave the driver an extra tip for caused inconveniences and he returned to the hotel after scheduled a 5 pm. meeting together with Hakim to discuss the matter further.
In the hotel 'nurse' Martin gave me one tablet and immediately I felt better and hadn't any problem anymore since. We cleaned ourselves, our shoes, our clothes and felt much better with fresh clothes on. At 5 pm. we returned to the place but of course Hakim didn't show up. Vivianne showed up as we had invited her for a diner before she left. She told that Hakim went out because 'Croc' hadn't paid his trip in advance because of troubles with his credit card. Even after 10 days these problems weren't solved and Hakim was afraid he might disappear without paying so he was extremely helpful to find a solution. He returned to the hotel at 12.30 pm., so over 4 hours later. We were really glad we didn't wait for his return. After Vivianne left on the night bus Hakim came to us complaining about the extra taxi trip he was charged for. It was pity to see how people change if you hit them financially and now he was really listening to us, but it was too late now and we couldn't care anymore.
We had to leave Bukittinggi as we had a flight to catch from Jakarta within 2 weeks time and we still had to cover a large distance. So we left Padang to visit 'Croc' and he was in a good mood as he had just received his money from the bank finally. Hakim who was hanging around him constantly for the last days but disappeared as soon he got his money. He invited us for a lunch before we said goodbye. We took a secondary road South and we loved the remoteness very very much as we were driving along lakes and through tea plant ages. A shortcut back to the main road was sealed off as a drizzle prevented us from getting over a hill through the slippery mud. Martin gave it a try but stopped when he smelled his clutch plates. I saw minibuses trying to get up with spinning rear wheel so I was glad to see Martin coming back down.
Click for larger image
Enough is enough!
The alternative was a 160 km. detour which wasn't a punishment at all, before we got back on the Trans Sumatra Highway (TSH) again. We drove for 6 days in a row not covering too many kilometers a day. We took it easy and tried to avoid the TSH as much as possible, instead we opted for nice scenic coastal routes. Finding accommodation was sometimes a hassle but in the end we always found something which was more or less acceptable. Only approaching the south tip of Sumatra, 50 kms. before the ferry, traffic was becoming really heavy, mainly trucks, and we had to drive very carefully as there were huge potholes in the road as well. But we arrived at the ferry safely and could drive onboard immediately as there are ferries leaving non-stop.
We arrived on Java 2 hours later and had decided not to go to Jakarta on our motorbikes so we headed down south along the coast. Driving on Java was completely different compared with Sumatra as Java is much more crowded, with people as well with vehicles. After a lunch along the road we turned east towards Bogor. Already 20 kms. before Bogor the roads were filled with minibuses overtaking us wherever it was possible and stopping everywhere to pick up passengers along the road. The closer we got to Bogor the worse it got. The worst was the road along a marketplace in Bogor, a 6 lane road which was completely blocked by stopping minibuses (un)loading their passengers. This was followed by one-way streets everywhere in the city center so it's needless to say we had a hard time finding a hotel but we were lucky as the first hotel we saw was a nice one.
The next day we continued for our last leg to Bandung, our temporary final destination. The road to Bandung led over some nice passes according to the guide books but we didn't see much as we were battling to stay on the road as traffic was extremely busy all the way to Bandung. For entering Bandung we opted for the toll-road although it is forbidden for motorcycles. For us it was the easiest way to get downtown Bandung and it worked out fine. The last bit to our hotel was the usual struggle to crawl through a busy town. Our hotel was already arranged for as one of the friendly staff members at our hotel in Bukittinggi had worked in Bandung before and had phoned them we were coming soon. So we had a really nice welcome and they gave us a big discount on the hotel rate. The motorbikes could be parked directly next to the main entrance with 24-hour security (I mean real security, not a security guy who doozes off in the late hours) around. We needed a couple of days to sort everything out and get ready for the train ride to Jakarta. This was a nice ride through the mountains and the scenery is much different compared with what you see from a road. Also now we had plenty of time to enjoy it. We arrived at Gambir railway station and took a taxi to a hotel. We had one day to spend here in Jakarta before we were flying back home, but to be short: we wished we hadn't to spend a day in Jakarta. It's a boring, heavily polluted city with no attractions at all. It was really difficult for us to spend a full day here so we were glad when we finally got into the taxi bringing us to the airport. Everything went smoothly and we picked up a newspaper when we entered the plane. In the papers were flashback to one year ago when the New York Trade Center was hit by planes complete with pictures. Needles to say we were not feeling really comfortable to read this in a airplane when you are about to depart. Honestly we hadn't realize this at all when we booked the trip although it wouldn't have made any difference. Probably that was also the reason that the plane wasn't full on the flight to Amsterdam.
Posted by Martin Rooiman at September 10, 2002 03:05 AM GMT

Enter your email address to receive updates to Martin Rooiman and Jeannette Boom's trip story!
Recent Entries
Archives:
Archives:
Monthly
Archives:
Category
NEW! HU 2015 Motorcycle Adventure Travel Calendar is now available! Get your copy now for some terrific travel inspiration!
HUGE, 11.5 x 16.5 inches, beautifully printed in Germany on top quality stock! Photos are the winning images from over 600 entries in the 9th Annual HU Photo Contest!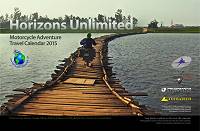 "The calendar is magnificent!"
"I just wanted to say how much I'm loving the new, larger calendar!"
We share the profit with the winning photographers. YOU could be in the HU Calendar too - enter here!
Next HU Events
Canada West: Aug 20-23, 2015
USA California: Sep 24-27, 2015
Aus Queensland: Sep 24-27, 2015
USA North Carolina: Oct 8-11, 2015
Aus Perth: Oct 9-11, 2015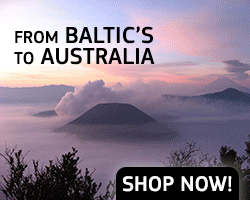 Take 40% off Road Heroes Part 1 until October 31 only!
Road Heroes features tales of adventure, joy and sheer terror by veteran travellers Peter and Kay Forwood (193 countries two-up on a Harley); Dr. Greg Frazier (5 times RTW); Tiffany Coates (RTW solo female); and Rene Cormier (University of Gravel Roads).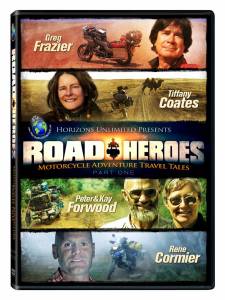 "Inspiring and hilarious!"
"I loved watching this DVD!"
"Lots of amazing stories and even more amazing photographs, it's great fun and very inspirational."
"Wonderful entertainment!"
Check it out at the HU Store! Remember to use Coupon Code 'HEROES' on your order when you checkout.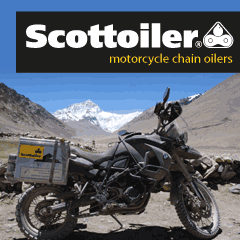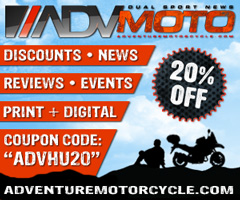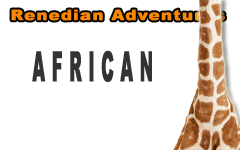 What others say about HU...
"I just wanted to say thanks for doing this and sharing so much with the rest of us." Dave, USA
"Your website is a mecca of valuable information and the DVD series is informative, entertaining, and inspiring! The new look of the website is very impressive, updated and catchy. Thank you so very much!" Jennifer, Canada
"...Great site. Keep up the good work." Murray and Carmen, Australia
"We just finished a 7 month 22,000+ mile scouting trip from Alaska to the bottom of Chile and I can't tell you how many times we referred to your site for help. From how to adjust your valves, to where to stay in the back country of Peru. Horizons Unlimited was a key player in our success. Motorcycle enthusiasts from around the world are in debt to your services." Alaska Riders

10th Annual HU Travellers Photo Contest is on now! This is an opportunity for YOU to show us your best photos and win prizes!
NEW! HU 2014 Adventure Travel T-shirts! are now available in several colors! Be the first kid on your block to have them! New lower prices on synths!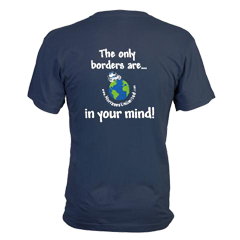 Check out the new Gildan Performance cotton-feel t-shirt - 100% poly, feels like soft cotton!

What turns you on to motorcycle travel?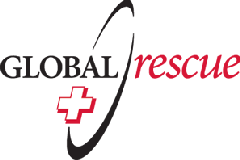 Global Rescue is the premier provider of medical, security and evacuation services worldwide and is the only company that will come to you, wherever you are, and evacuate you to your home hospital of choice. Additionally, Global Rescue places no restrictions on country of citizenship - all nationalities are eligible to sign-up!
New to Horizons Unlimited?
New to motorcycle travelling? New to the HU site? Confused? Too many options? It's really very simple - just 4 easy steps!
Horizons Unlimited was founded in 1997 by Grant and Susan Johnson following their journey around the world on a BMW R80 G/S motorcycle.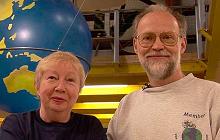 Read more about Grant & Susan's story
Membership - help keep us going!
Horizons Unlimited is not a big multi-national company, just two people who love motorcycle travel and have grown what started as a hobby in 1997 into a full time job (usually 8-10 hours per day and 7 days a week) and a labour of love. To keep it going and a roof over our heads, we run events (22 this year!); we sell inspirational and informative DVDs; we have a few selected advertisers; and we make a small amount from memberships.
You don't have to be a Member to come to an HU meeting, access the website, the HUBB or to receive the e-zine. What you get for your membership contribution is our sincere gratitude, good karma and knowing that you're helping to keep the motorcycle travel dream alive. Contributing Members and Gold Members do get additional features on the HUBB. Here's a list of all the Member benefits on the HUBB.
Books & DVDs

All the best travel books and videos listed and often reviewed on HU's famous Books page. Check it out and get great travel books from all over the world.

MC Air Shipping, (uncrated) USA / Canada / Europe and other areas. Be sure to say "Horizons Unlimited" to get your $25 discount on Shipping!
Insurance - see: For foreigners traveling in US and Canada and for Americans and Canadians traveling in other countries, then mail it to MC Express and get your HU $15 discount!
Story and photos copyright © All Rights Reserved.
Contact the author:
Editors note: We accept no responsibility for any of the above information in any way whatsoever. You are reminded to do your own research. Any commentary is strictly a personal opinion of the person supplying the information and is not to be construed as an endorsement of any kind.
Hosted by: Horizons Unlimited, the motorcycle travellers' website!
You can have your story here too - click for details!