March 30, 2002 GMT
Cambodia
Cambodia (Moc Bai, 17-03-2002) till (Poipet, 30-03-2002)
It's not to describe in a few words what a big relief we felt when we left Vietnam. The gate at the Cambodian site of the border looked like a copy of Angkor Wat and gave us a warm welcome feeling. The people at the border were friendly and the procedures were fast. Here they didn't had separate counters but separate huts and this made it easy. The officials were smiling and their attitude relaxed, this in sharp contradiction with their colleagues in Vietnam. Another huge advantage was that they didn't check the expiry date of my carnet. It was already 3 days expired and my new one was waiting for me in Bangkok. But "No problems" here.
Click for larger image
Route through Cambodia; 17-03-2002 / 30-03-2002
With the horror stories we heard from everyone in our mind we drove into Cambodia. So we roughly knew what to expect and that we had to drive slowly. The bad road made us much more alert for potholes and God knows what else. Yes, the road was not good, but after all we had heard we were expecting worse, so we had no complains and we are travelling slowly and not in a hurry. The road was much better as a dirt road than as an asphalt road with all the huge potholes, but when I saw the loose sand I started praying like I never prayed before. Gush, what do I hate sand. Martin, however, loved it (but he was in control) and his Rosie was twisting her back. Poor Jeannette, she was the only one who thought... I wished I could fly! I don't mind sand at all, but not when it's on the roads.
Click for larger image
Cambodian desert landscape
The sun was shining brightly so we were very thirsty. Problem was that I only bought one bottle of water and Martin had told me before that it was better to buy two bottles. I wished now I bought the other one as well while the bottle was empty in no-time, but Jeannette was stubborn. Sweet dreams but next time I will listen. That's for sure.
Halfway towards Phnom Penh we had to take a ferry to cross the Mekong river and the road became better on the other side. Of course, still you had to pay attention, otherwise you had the feeling to be on a trampoline, especially with our overloaded bike. The best trick was to stay on a safe distance behind another vehicle as they perfectly show you if and where the potholes are. So without any problems we entered in Phnom Penh.
Cleaning the sewers at Phnom Penh
It was so bloody hot in the town. I thought we were used to the heat, but we found out it could always get worse. Our friends Poul & Pia had given us the address of a nice guest house where they stayed as well. So we met our Danish friends at the hotel and we had a smashing time together. They are travelling around the world by car, but they were back in Phnom Penh to hire 250 cc bikes for a fortnight to see some parts of Cambodia they couldn't get by car.
Poul & Pia temporary on motorbikes
After spending some days together the they left on their bikes, but they were back sooner as we expected. The bikes appeared to be not that good and they both had a little accident. They tried to hire other bikes, but that was difficult.
Cambodia is equal to Pol Pot. This cruel dictator controlled the country only for three years but was during this time able to kill half of the Cambodian population.
Click for larger image
S21 prisoners camp
S21 was the most notorious camp were people were held imprisoned and questions. After a couple of months they were send to the Killing fields.
Click for larger image
Piles of skulls at the 'Killing Fields'
On both these places they now have very impressing memorials which gave a good view about this part of history and the uselessness of this killing.
We were about to leave for Seam Reap. But we discovered that my new tyre was losing air already. After only 500 km!!! Fortunately it wasn't the tyre itself but the airnipple (to inflate). And luckily we had them spare with us. So this was easy.
We were a bit in a hurry as we heard that Marie Louise wanted to visit us in Bangkok, so we left the next day.
Departure from Phnom Penh
The road to Siem Reap was ek. Or better, the road was still bad but after all the (horror)stories we heard about this road it was better as expected. We had decided to divide the 160 km over two days as our bike was heavy loaded and we still had to reach Bangkok in time with it. The first day was not bad as we had asphalt the whole way. The only thing we continuously did was avoiding all the potholes. The second day the road was all dirt road but actually it was easier to drive than the day before as long as we drove slowly. What worried us the most was that the clouds became darker and the weather Gods were not on our side. As soon the thundering started we decided to hide for the rain. But it was already too late and we were soaking wet in no-time. The shelter was along the road and we were here only with cows around us and little children. The road... became like a swimming pool. My goodness, my imagination was running away with me. How could we ever reach in Siem Reap. The mud and the road were bringing me nightmares. Luckily it was the first rain since a long time so most water disappeared into the ground quickly, so the mud wasn't too bad and we could continue driving carefully. A second rain hit us and now we took shelter in time in a restaurant. We had lunch here and the lady who owns the place excused herself and climbed on the roof and was cleaning the gutter. We were hungry so I lifted the lids from the pots to have a look what was on the menu. Well, I could not find out exactly what it was so I chose a thing from which I thought it was beef... or was it dog? Ok, on hope of blessing!
As soon the rain was gone we moved on for the last bit trying to arrive before dark in Siem Reap. 20 km before our destination there was a piece of road from which we say in Holland: "Je zou er je vingers bij aflikken", smooth brand-new asphalt. It was like a fata morgana so Martin was very cautious looking for the potholes which go together with asphalt in Cambodia. But there was none to find. So he opened the throttle and Mister Speedy was faster than the wind, and so we sailed into Siem Reap.
We found a very good hotel and it was just open for two months. The hotel was almost empty and they gave us a discount from USD 5. After we had a look to our room as well we thought it was time to be nice for ourselves. Two Swiss were running the hotel and it was so nice. We had airco, hot showers and most of all we had TV, so we could watch the BBC news. And not to mention the breakfast: they had nice breadrolls with real cheese and nice freshly brewed coffee. So a nice place to stay here a couple of days.
The first day we drove to Angkor and a friend had given us his map, so we had a look around and we could decide which temples we wanted to visit. Our first impression was that it was really nice.
Click for larger image
Angkor Wat
In the afternoon we went to a temple outside the Angkor complex. The temple itself, Phnom Kulen, turned out to be not worth a visit, but the road was amazing and was definitely worth driving.
Click for larger image
Off-road through the narrow cliffs
We bought a tree day permit (USD 60 each!!!) and in our opinion this was long enough. Of course first we went to Angkor Wat. This is the main temple of the area and it's an enormous building. If you consider the tools and transport which was available at that time, 8th till 13th century, then it's really amazing what those people could achieve. We spent hours here not only walking around but also sitting on the top of the temple and let the temple impress us.
The second and last temple we visited that day was Ta Prahm and that was also wonderful, but in a completely different way. Almost all temples were cleared from vegetation but this one not. So giant trees were growing on the temple walls. They were a part of Angkor as much as the stone temples themselves and no one could ever take them away.
Click for larger image
Jeannette before a tree at Angkor Wat
Click for larger image
Trees are overgrowing Angkor Wat
Click for larger image
Entry under the trees
We were climbing on the rocks and the surrounding peace gave us the feeling that we were a part of its history. There was so much left for your imagination that you could let go on your fantasy.
The second day with our permit we visited the Bayon.
Click for larger image
The Bayon Temple
This temple reminded us of the temples of the Inca's. We loved this temple very much and was over overwhelming. In the stones there were the holes made so elephants could bring the stones to their places. The faces and the little details made us sat there and dreaming away about how things must have been in those old days. I loved it and also Martin was speechless. Only a short look at the huge stones made us sweating. But to be honest it was also very hot in the sun and we were only looking at the temples and not even working!!! Imagine if we had to...
Click for larger image
Face at the Bayon
The temperature was over the 40°C and we felt like dromedaries, the only thing we did (apart from enjoying the temples) was drinking water. We went to Baphuon but it was closed for restoration. With some imagination you could see there a laying Buddha, but my imagination left me at that moment. After walking around for some time you get tired and we took a break on a table were they normally sold souvenirs. I fell a sleep and people who were walking by saw the sleeping beauty. Who cares, they don't know me. When I opened my eyes the clouds above us were black but if it never rains in Southern California, why should it rain at Angkor?
At the moment we were walking at the elephant terraces the rain came down. The only place to hide was under a tree, but this helped only for a couple of minutes as it was raining cats and dogs. Soon we were soaked and there was nothing dry left. We stayed there for a half an hour, trying to keep our backpack with the cameras as dry as possible. After the rain stopped we continued our tour, but we got itchy, signs of an allergic reaction on our bodies. Martin had red spots and started scratching. It did not take long for my body was showing blisters. We hadn't medicines with us, so Martin decided to go to the hotel. We had a shower and after my medication it was gone as quickly as it came. The most likely reason was that the ants were eating the leaves of the tree we were hiding under and the rain flushed all the acid out of the tree.
Freshly showered and freshly dressed we went back to see some more temples. Baksei Chamkrong and Phnom Bakheng were not that good as we thought they would be, but the stairs of Phnom Bakheng were so steep that "What goes up must go down" were the only things I could think of, and Martin? He was proud of his little Jane and gush, he must be Tarzan. My knees were shivering. No fear at all. His star was shining in my opinion. We thought that from this temple we could see a nice sunset, but there were too many trees around it. Actually, Angkor is like a huge Lunar Park to us. The temples are the attractions and they're all different and in between there are vendors of food and drinks everywhere.
One of the temples had a lot of concrete around it and every time we passed I had the idea that they still were working on this temple but I couldn't see anything. It had no spirit nor soul anymore. The answer came sooner as expected: One day during its renovation the temple was struck by lighting. To the Cambodians this was a clear signs of the Gods. Apparently they didn't like the renovation and since that day no Cambodian wanted to work on this temple anymore.
Click for larger image
Martin on a temple
On our last day we visit the temple Banteay Srei who was 17 km outside the Angkor complex. It was a beautiful temple and what surprised us were the little details from the door posts in this temple. The next temple, Kobal Spien, was another 12 km further away from Banteay Srei. The dirt road was going along little villages and the people were waving, friendly and very poor. When we arrived at the place from were we have to walk to the temple a lot of vendors wanted to sell us water or whatever else they could. But since Vietnam we do not like to buy anything! The walk was nice and sometimes you had the feeling you were in the jungle. The problem was that we weren't prepared for this 2 km walk at all. First of all we had not enough water with us and further more the walk was going uphill. This way up was full of surprises and when you like climbing it is so much fun. So we really loved it. Also we didn't know what to expect. When we came to the actual site there was no temple but only some stones in the river with nice sculptures carved into these stones. We also put our feet into the water and enjoyed the nature and the purity around here. A little down the track there was also a beautiful waterfall.
Click for larger image
Waterfall in de jungle
The vegetation at the waterfall was so nice. We were happy we went to this site although it turned out to be totally different as expected.
In the afternoon we visited the Eastern Mebon but after 3 days we were getting enough of all the temples here. An exception was the Preah Khan. We visited this one as our last temple and felt sorry we did not spent more time at it. In this temple you will find a statue of a Queen hidden away so you need one of the local boys to show you. But we were lucky as someone showed it to us. In her forehead she had a diamond but the followers of Pol Pot stole the diamonds and rubies out of these sculptures. This wasn't the only damage as because of the fighting a lot was destroyed as well and this was more than pity.
Ending visiting Siem Reap also meant ending visiting Cambodia. Or almost as we still had a very nice dirt road ahead to the border. There was much more to explore in Cambodia but the sooner we arrived in Bangkok the better as my daughter was coming to Bangkok on April 3rd. Another reason to go to Bangkok was that my own bike was waiting there for me as well.
We left Siem Reap and we knew that the roads were not a thing to write home about, so we took our time. We knew now what to expect and that made things more easy. In Phnom Penh we had bought some children cloths which we gave away while we were riding to the border. We had a children blanket, soap and some cloths left. We were picky and chose a house from were we could see the people were poor. When I walked to the house the people were surprised as they didn't know what I wanted. I took all the things out of the bag smiled at the people and told them with my hands and feet they were for them. When I walked back to Martin (he was waiting with the bike) we could hear their laughter and we saw them touching the things we gave. This reminds me of the day we drove to Siem Reap when a child was waving at us with a smile that melt my heart. "Stop Martin!" was the only thing that went through the intercom and so the Captain stopped. The trouser of this child were no trouser anymore. We gave him a new one and we never saw a child more happy than this boy. Yes, we fell in love with the people and the children here in Cambodia. They are beautiful with their heart and with their smiles.
Early afternoon we arrived at the border. There were a lot people waiting for the counter but fortunately they were entering Cambodia so we had our exit-stamp very quickly. In the meantime it had started to rain. Clearing Customs was a different thing as we had to drive back into town... through the rain. But Customs was easy as they did exactly what we wanted them to do and they wished us a good journey. But that was too easy for us. We wanted to know more from them as we had time enough while it rained. When the rain stopped we said goodbye to them, left the airco room and crossed the border into Thailand again.
Overloaded???
Posted by Martin Rooiman at March 30, 2002 03:06 AM GMT

Enter your email address to receive updates to Martin Rooiman and Jeannette Boom's trip story!
Recent Entries
Archives:
Archives:
Monthly
Archives:
Category
Now that summer is here, get On the Road! Take 30% off the Achievable Dream - On the Road! 2-DVD set until August 31 only.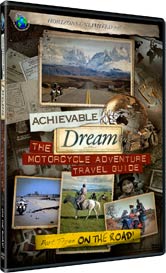 Our veteran travellers share their tips (and great stories) for staying healthy, happy and secure on your motorcycle adventure.
"A fantastic, informative and inspirational DVD."
"It's brilliant - thank you very much!"
Check it out at the HU Store! Remember to use Coupon Code 'ONTHEROAD' on your order when you checkout.
Next HU Events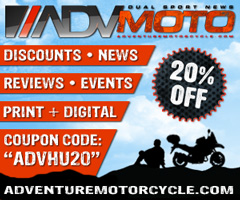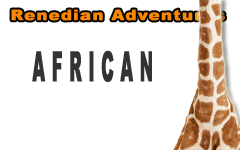 What others say about HU...
"I just wanted to say thanks for doing this and sharing so much with the rest of us." Dave, USA
"Your website is a mecca of valuable information and the DVD series is informative, entertaining, and inspiring! The new look of the website is very impressive, updated and catchy. Thank you so very much!" Jennifer, Canada
"...Great site. Keep up the good work." Murray and Carmen, Australia
"We just finished a 7 month 22,000+ mile scouting trip from Alaska to the bottom of Chile and I can't tell you how many times we referred to your site for help. From how to adjust your valves, to where to stay in the back country of Peru. Horizons Unlimited was a key player in our success. Motorcycle enthusiasts from around the world are in debt to your services." Alaska Riders

10th Annual HU Travellers Photo Contest is on now! This is an opportunity for YOU to show us your best photos and win prizes!
NEW! HU 2014 Adventure Travel T-shirts! are now available in several colors! Be the first kid on your block to have them! New lower prices on synths!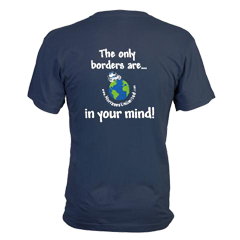 Check out the new Gildan Performance cotton-feel t-shirt - 100% poly, feels like soft cotton!

What turns you on to motorcycle travel?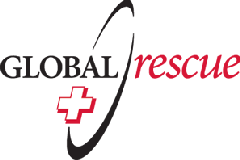 Global Rescue is the premier provider of medical, security and evacuation services worldwide and is the only company that will come to you, wherever you are, and evacuate you to your home hospital of choice. Additionally, Global Rescue places no restrictions on country of citizenship - all nationalities are eligible to sign-up!
New to Horizons Unlimited?
New to motorcycle travelling? New to the HU site? Confused? Too many options? It's really very simple - just 4 easy steps!
Horizons Unlimited was founded in 1997 by Grant and Susan Johnson following their journey around the world on a BMW R80 G/S motorcycle.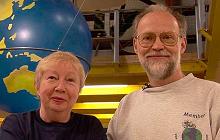 Read more about Grant & Susan's story
Membership - help keep us going!
Horizons Unlimited is not a big multi-national company, just two people who love motorcycle travel and have grown what started as a hobby in 1997 into a full time job (usually 8-10 hours per day and 7 days a week) and a labour of love. To keep it going and a roof over our heads, we run events (22 this year!); we sell inspirational and informative DVDs; we have a few selected advertisers; and we make a small amount from memberships.
You don't have to be a Member to come to an HU meeting, access the website, the HUBB or to receive the e-zine. What you get for your membership contribution is our sincere gratitude, good karma and knowing that you're helping to keep the motorcycle travel dream alive. Contributing Members and Gold Members do get additional features on the HUBB. Here's a list of all the Member benefits on the HUBB.
Books & DVDs

All the best travel books and videos listed and often reviewed on HU's famous Books page. Check it out and get great travel books from all over the world.

MC Air Shipping, (uncrated) USA / Canada / Europe and other areas. Be sure to say "Horizons Unlimited" to get your $25 discount on Shipping!
Insurance - see: For foreigners traveling in US and Canada and for Americans and Canadians traveling in other countries, then mail it to MC Express and get your HU $15 discount!
Story and photos copyright © All Rights Reserved.
Contact the author:
Editors note: We accept no responsibility for any of the above information in any way whatsoever. You are reminded to do your own research. Any commentary is strictly a personal opinion of the person supplying the information and is not to be construed as an endorsement of any kind.
Hosted by: Horizons Unlimited, the motorcycle travellers' website!
You can have your story here too - click for details!