January 07, 2001 GMT
India - 1
Amritsar (09-12-2000) till Mumbai (07-01-2001)
I wasn't really sure if they would accept my modified extension letter at the border, but the border was just 25 km from Lahore so I could always return to let them sort out the problem. But I was worried for no reason as they accepted the paper without any problem. On the Indian side they wanted to go through all my luggage, but briefly so no major problems here as well.
My first stop would be Amritsar and immediately after I entered India I noticed a completely different way of driving here. Although the way they drove here was not different to Pakistan, both as crazy as possible, but in addition to this were the little motorbikes, bicycles, pedestrians and... cows. So most of the time there was more 'traffic' aside the road as on the road itself. Entering Amritsar was a hell as it was completely blocked with all kinds of transportation. It was difficult to get through as here, but I had learned to be pushy on the bike and show no fear, as it's the only way to get through the cities. There are road rules in India as well. But these are on paper only. In practice there's the right of the biggest. So always give way to trucks and buses, followed my mini vans, cars, motorbikes, bicycles and finally pedestrians. The only exceptions are the cows. They are holy and they know this very well!
Lots of people had warned me for the 'Indian way of driving' but probably as I was prepared for the worse it was not as bad as expected. The first couple of days were the most difficult ones. Once you get just to their driving habits, the traffic becomes much more predictable and so it's easier to drive through.
Amritsar was a real nightmare to drive through as the traffic was so crowded you had to push yourself through the traffic not showing any fear. My advantage was that I had a big bike, which looked impressive and so I got through traffic fairly easy.
I wanted to stay in the Golden Temple, which was not hard to find as it was well marked, even in English. The only 'problem' was it pointed through one way streets. But these were one way streets according to the signs only. In practice it was an ordinary street. So I reached the temple complex and could drive my bike all the way into the building to the dormitory for foreigners. You could stay there for free for a couple of days and my bike was guarded 24 hours a day. Indians who stayed in the same building saw the bike however and started to touch it, reaching over the fence so the guards hung blankets for the fence so the bike was out of sight and covered the bike with blankets as well. They were really nice. Late in the afternoon I went to the temple complex and saw the sun disappear behind the Golden Temple with beautiful reflections of the red sunlight on the golden roof of the temple.
I had dinner in the temple's kitchen (also free). The food was not good at all but the experience was. Tea was poured into cups out of buckets and so was the sauce, which you ate with chapatis (a kind of flat bread). The next day I went back to the temple and sat inside the temple, sitting against a wall observing all the pilgrims offering and praying and enjoying the music which was played non-stop all day long. The complex was not as big as expected but was really beautiful. Outside the temple (but still inside the complex) I sat down and observed people taking a bath. As I sat down people came to me and offered me apples and sweets.
In the afternoon I walked through downtown Amritsar and got completely lost in the small street bazaars. But found my way back easy, as everybody knew where the temple was.
Monday 11 December I left Amritsar heading down south. I wanted to be in Goa during Christmas so there was not much time left as it was still a long drive and I needed to spent some time in Mumbai (Bombay) to get my visa extended. So I decided to drive down straight to Mumbai and only stop over at Agra to see the Taj Mahal.
So I went through Delhi without stopping over and reached Agra after 2 days driving. I found a hotel close to the Taj Mahal and could park the bike in its courtyard.
The next morning 2 South African brothers knocked on my door. They saw my bike parked and they were travelling with BMW's as well but with the newer model of mine, the R1150GS. We had breakfast together and they told me they had left London 5 weeks ago. I used 7 months for roughly the same route (Ok, I had some detours ). They left after our breakfast heading to Mumbai and Goa as well. I changed some money and as I was looking for the bank I saw them again at a petrol station.
That afternoon I went to see the Taj Mahal. The ticket was a real rip-off. I had to pay Rs. 470 (US$ 10) for the ticket and pay Rs. 500 for taxes. What!!! Paying more than 100% tax (which kind?) over the entrance? This really didn't made any sense to me and was just an easy way to make money from tourists as locals had to pay Rs. 20 (US$ 0.40). I understand that tourists pay more than locals but paying 45 times more? But... I had no choice but to pay, as I would see the Taj Mahal. It was a really nice building but it didn't take long see it all so it was certainly not worth US$ 20!
From Agra I drove straight down to Mumbai along the National Highway 3. It was about 1200 km and would take me about 4 days of driving only. The roads were in good condition but the traffic was very busy. Unbelievable how much trucks there were on the road. I kept on overtaking trucks and buses, which was fortunately fairly easy with this bike. Also you had to drive 150% defensively and always expect the worst case scenario (which came true regularly!). So driving was very demanding on these roads and there was no time left to enjoy the scenery along the road while driving.
I wouldn't have 4 demanding driving days in a row so I decided to have a day rest after 2 days driving and I ended up in Mandu. Around this small village there were old Afghan ruins to visit. But to get to Mandu was a nightmare. The road was so terrible as I had never experienced before. Surfaced but with huge and a lot of potholes. And this was a major road (not a National Highway)! But why complain. I was lucky to be on a motorbike so it was much easier to go around most of the potholes, at least the biggest ones. The buses and trucks had much more problems! But these last 60 km took me much longer as expected but I managed to (just) arrive in Mandu before sunset and find a cheap hotel.
The next day I used for relaxing and do some sight seeing at the ruins. They were scattered around Mandu so I used the bike to travel around. The ruins were nice but absolutely nothing special, and certainly not worth the US$ 5 I had to pay. Some of them were quite hidden and therefore very quiet. At the main ones, busloads of Indians visited them and there always the alarm of my bike went off as Indians (but not only Indians!) have to look with their hands. When you respond on the alarm they kept saying that the alarm didn't go off at all, at least they hadn't heard anything. But once the alarm went off they know there's an alarm installed and they didn't touch the bike anymore. So the alarm certainly works, but it has to be triggered (at least) once.
I haven't seen all the ruins, as it was meant to be a relaxing day mainly. The ruins were in that prospective nice to see but weren't worth a visit to Mandu for just because for its ruins.
The next 2 days I continued my drive to Mumbai and the traffic didn't really change, still it was very busy even when I was driving on a Sunday. Around noon the second day I reached the outskirts of Mumbai. But I had to drive all the way to the harbor. On the road-signs the areas of Mumbai were mentioned only so I had no idea where to go. But as long as I headed southwest I would finally always reach the sea. So I got in the city-center without any problems. But there the traffic was completely blocked. So I was in the middle of a traffic jam at a nice sunny day in full motor-gear; so really sweating hot!
I found a hotel, which said they had a parking place, but that just meant parking it in front of the hotel, which was not secure enough to me. So they offered me to park the bike next to a neighboring hotel which had a 24-hour guarded parking (but this hotel was too expensive to me). The 'room' I had was without a ceiling, just with cardboard 'walls' and so very noisy but this was for one night only as they would have a better room available the next day. When I returned to my bike, after been to an Internet caf? I met the two South Africans at the hotel where I parked my bike. They had seen my bike and tried to locate me. Today was Steven's birthday so we had a birthday party that night.
The main reason to visit Mumbai was to extend my Indian visa. It was already about to run out although I had a 6 month visa. I got my visa issued in Ankara and the Indian visa starts counting from their issuing date instead of the date you're entering the country. Because, after I got my Indian visa, I spend one month in Syria and Jordan, one month in Turkey and Iran and 3 months in Pakistan I had only one month left to visit India, which was of course not enough. So I had to extend my visa.
First I went to the Indian embassy in Islamabad (Pakistan) for extension but that was absolutely impossible here. Then I tried there to get a new 6 months visa. That was also impossible because I already had a valid Indian visa. So I asked him to make my current visa invalid and issue a new one. He couldn't do that. Therefore I had to go to the Indian embassy in Holland (as I had a Dutch passport) or in Ankara (where my Indian visa was issued). Completely useless and it was obvious he wouldn't co-operate at all. Two days later I tried to apply for a new Indian visa in my fresh second Dutch passport but I left when I saw the same guy was sitting there. He certainly would recognize me. Later I found out that a Swiss overlander, who had exactly the same problem, got a new visa!
At the embassy they told me to get my visa extended in India but I had heard from others that this was almost impossible. I heard that Brugman (my former employer) was starting up a project in India next January and I asked them to put me on the list of persons who had to go there. So when I was in Lahore I received the invitation letter of this company asking for me as well. This would certainly increase my chances getting my visa extended. But when I entered the visa extension office in Mumbai they were very straight: extension was NOT possible. And my letter was useless, as I was not allowed to work in India at all on my tourist visa. So the only way was to leave the country and apply for a new visa at an Indian embassy.
So I had to leave India before 09-01-2001 and because I wanted to spend Christmas and New Year in Goa there was not much time left in between. To complicate the situation even more my girlfriend, Jeannette, had decided to come over to Goa for New Year arriving 30-12-2000 and stay for three weeks. So I could apply for new visa in a neighboring country:
1. Pakistan, but this was impossible, as my Pakistani visa had run out.
2. Nepal, but then I had to drive all the way from Goa up to Nepal in about a week. Possible, but a very demanding drive (as I now knew from my Agra - Mumbai trip). And it was unlikely for me to go to South India after receiving a new Indian visa, as then I had to drive 4 times through India.
3. Sri Lanka, but then I had to leave the bike behind in India. As there are no ferries anymore from India the only way to enter Sri Lanka is by air. This is an expensive option and I also had to store my bike at the Indian customs before, because my bike is stamped in my passport and therefore it's impossible to leave the country without the bike (except when I store the bike at customs).
So I had actually two options but both of them weren't ideal at all. I also had a huge time pressure as we had to be back in Goa before 20-01-2001, as Jeannette had to fly back to Holland on that date.
I decided to choose for the Sri Lanka option. This meant a very tight schedule but it was possible. So I bought already 2 return tickets Mumbai - Chennai - Colombo. Making the reservations was no problem but buying the tickets was a different story. They needed to see our passport before they were allowed to issue the tickets. Mine was no problem, but as Jeannette was still in Holland and so was her passport so no ticket could be issued. So they only could issue my ticket. Fortunately I had asked Jeannette to send me a copy of her passport details which she had send me by email. But I had it on floppy only. I explained the situation to them and finally they would accept a copy of her passport as well.
I had to walk all the way down to the internet caf?to get her passport copy printed and returned to the ticket office, handed over the copy and then they asked: "Where's the rest?" "What else do you need? This is the copy of her passport." "Yes but we need to check her Indian visa as well as your return into India so we have to make sure you've got a valid Indian visa". This was great bullshit as I had received my ticket although my visa was valid until 09-01-2001 and the scheduled return flight was on 17-01-2001. But I decided that bringing this up would not be a good idea. Fortunately she had also emailed me a copy of her Indian visa but.... again I had to go all the way back to the Internet caf?to print it out. But according to them this was no problem as they were opened until 19.30 hours. I was really pissed off they hadn't told me this the first time but there was nothing else to do than to walk up and down again. But at the end of the day, it was dark already, I had our tickets to Sri Lanka! But it took a whole afternoon just to get two tickets: Indian bureaucracy!
Mumbai itself wasn't an interesting city and my visa extension refusal didn't really help to make it better. The only interesting thing is the 'Gateway to India' at the harbor. For the rest it's nice to stroll through the wide boulevard with their big colonial buildings and enjoy the busy street-live but that could be seen everywhere. But the disparities between the wealth of the locals are here more extreme than elsewhere.
I had to leave for Goa, but had to repair the bike first, as I had to replace the throttle cable to the right cylinder. I had a spare cable with me for the left cylinder. This wasn't a problem as they were identical but the cable to the left cylinder was a bit longer, so good enough for a temporary repair.
To Goa it was another 600 km and it would take me two days. To get out of Mumbai was not too difficult but it was quite a detour, as you have to drive up north first before been able to go down south. I marked the route on my GPS as it made it easier to find the roads when we returned to Mumbai. When I left the suburbs of Mumbai behind the road got very quiet. Although it was a National Highway there were few trucks as the road went through mountainous areas so the (overloaded) trucks chose to avoid this road and use the longer, but flat road towards the south. No problem to me as it made this trip close to perfect. A perfect surfaced road, hardly any traffic (except for the small villages) and a winding road through hills. For the first time in India I really liked travelling on a motorbike as I finally had time to enjoy the scenery during driving as well. When I covered more than half the distance I spend the night in a basic hotel along the road. So the next day it was a fairly short drive to Calangute in Goa where I would meet Gion, the Swiss guy I met in Islamabad and was already staying in Goa. I met him and as it was Saturday 23 December I also managed to arrive in Goa (just) before Christmas.
Goa was a nice place to relax. There are a lot of package tourists, loads of (old) hippies and everything in between. Not exactly a quiet place but it has also advantages because there are good restaurants and it's not as basic and limited as elsewhere in India. We relaxed in our quiet hotel where we were the only guests and explored the neighborhood. By foot to see Calangute and Baga, and by bike to go a bit further. Was India dangerous to drive Goa was even worse. The Indians drive like crazy but they are very predictable. This you can't say of the tourist who rented Enfields and scooters. Their bike handling is not too well and when something unexpected happens you can never predict how they're gonna respond and this makes them so dangerous. Also they think that the Indians drive without rules, (which is partly true) and the tourists like to copy that by doing the most ridiculous things.
But fortunately they stay around the touristic areas along the coastline. But the coastline was beautiful and together (with Gion) we went to Vagatore and took the small ferry at Siolem. Only 4 cars or minibuses could go on a ferry and the rest was filled up with bikes. So during rush hours a long line of minibuses was waiting for the ferry and with the motorbike you could drive on to the next ferry. Very convenient to us but it frustrated some of the tourists as they were waiting for an hour already. But honestly, I couldn't be bothered with it. By email I received the address of the South Africans. They were staying at a real nice place. Directly on the beach and so quiet! It was good to see them back and we had a couple of drinks before we headed back and tried to get back in the hotel before dark, which we didn't manage.
We found a real nice place to have breakfast and the most direct way to get there from the hotel was to walk straight through a place where the locals lived. The contrast was so huge I could hardly believe it! Along the streets Calangute looks like almost like a western village, of course with an Indian sauce but as soon as you leave the main roads you see a completely different Calangute. People are living in huts made of wood and covered with palm-leafs, having water from a well and some cows and a little garden. The contrast is unbelievable!
The next day we went to the South Africans as well because Steven wanted to get his tank painted, a Hindu God on each side of the tank. It was going to be painted by a Swiss guy who lived in Goa for already 22 years. But unfortunately it would take about 2 weeks so I wasn't able to see the results.
In Calangute also stayed a Dutch couple both on an old BMW. Gion had met them before in the north of India. We went to their hotel a couple of times but they were always out. I've seen their bikes but I haven't spoken to them unfortunately.
In Calangute I also discovered a puncture in my rear tire. My third puncture but the first on in this tire. I asked the tire repair-shop if they were able to repair tubeless tires which wasn't any problem. But it was impossible for them to get the rear wheel from the bike. But that was no problem for me! So I removed the wheel and they discovered the nail and removed it, took of the tire and.... were looking for the tube! No this is a tubeless tire remember. Ooh yeh!
But then they had a problem as they had removed the nail and didn't mark the leak so they didn't know where to repair the tire. The tire was quite damaged with cracks caused by the terrible Indian roads so it was difficult to find the hole. But no problem to them as they started to peek and push with a needle in the tire cracks to find the hole. But it was a big problem to me. I would end up up with tens of punctures in the tire so I stopped them. The only right thing to do was to put the tire back on the rim, inflate it and see where the hole was, mark it, and remove the tire from the rim again. They didn't like this extra labor but I insisted, so they did. In Pakistan they melted rubber into the hole to seal it off, here they glued a big rubber 'sticker' on the inside of the tire. I had bad experiences with it in Skardu (Pakistan) but this was much bigger and thicker. It also was their only solution so there was not much choice for me. It took them 3 hours to get the tire repaired but this sticker has lasted so far perfectly. The rest of the week I used to do some more sight seeing, do laundry and work on my travel report (Dutch version) but mainly relaxed.
Jeannette arrived in Goa on Saturday morning 30 December so I went to the airport to pick her up by taxi. I had to two wait for 2 hours as the flight was delayed but I took my book with me so it wasn't a problem. When she finally arrived we welcomed each other warmly and took the same taxi, as the driver had offered me to wait, back to Calangute. Jeannette wanted to spend the first couple of days in a 'decent' hotel. Which wasn't any problem in Calangute and she found out there was one week accommodation in a hotel included with the flight. So we went to 'her' hotel and picked up the bike and my stuff from the hotel I had stayed with Gion later that afternoon. Because of her jetlag (although it wasn't too bad) we didn't do much that afternoon except for making a short trip on the bike to Anjuna where we enjoyed the sunset.
The next day we had breakfast in 'The German bakery' (which didn't have much in common with a German bakery but the food was good and the atmosphere relaxed, so it was a pleasant place to stay) when it started to rain suddenly. Although it didn't last long we had to find shelter in the house as the little leaf-roof didn't stop the rain really.
In the afternoon we went off for a longer drive along he coast and also visited the South Africans again, but they both had their own problems so we left them alone soon. Robert was desperately looking for some other accommodation and Steven was furious at some neighboring Indian tourists as their dog just had killed the cat they found days before and adopted it.
Because it was New Years eve we invited Gion to have diner together and when we went to the meeting-point it started to rain so we were soaking wet by the time we arrived there (a little temple) but Gion was nowhere to see. He arrived only after the rain had stopped as he had decided to wait in the hotel. The restaurant was good but it was very noisy as, for I don't know which reason, there are Techno parties in Goa everywhere during New Year. So also in Calangute, right opposite the restaurant we were eating. After dinner we went to the beach together but also there all the beach bars had installed additional loudspeakers to play the Techno music as loud as possible. We sat down on some beach chairs on the beach enjoying the stars, the beach and disliked the loud music. After midnight Jeannette opened her daypack and took out the champagne, toast, Dutch cheese and other nice things she brought with her from Holland and this is how the three of us spend New Year. There were some fireworks but nothing really special.
After sitting there for a couple of hours we walked back to the hotel and as Jeannette wasn't wearing proper walking shoes she had big blisters on her feet as it was quite a long walk but she didn't mentioned it at all. Only the next day appeared how big the blisters had become.
We didn't do much on New Years day except relaxing. We also started to sort out the stuff we had to take with us to Mumbai and Sri Lanka and what we wanted to leave behind. The bike was very dirty according to Jeannette. I agreed but couldn't be bothered. In fact I had washed it only once since I had left home and that was somewhere in Russia, so that was quite a while ago. To me it is useless to wash a bike because it's dirty already the next day. But I didn't mind if she wanted to wash the bike! And so she did.
Tuesday 2 January was our last day to see something of Goa as we'd planned to leave the next day to Mumbai. We drove north along the coast and headed for Terekhof, in the complete north of Goa where there was a little church surrounded by walls on the top of a hill. To get there you had to take two ferries. The first one at Siolem we had already taken several times before and was quite a busy but an efficient one as three ferries were going up and down non-stop. The second ferry was a complete different story. There was only one ferry and it crossed the river apparently on scheduled times only. Even when the ferry was full it waited until it was time to cross. Not very efficient but very relaxed, in complete peace with this whole area as there were hardly any tourists here. Such a big difference compared to the Calangute area!
From the (second) ferry, we could already see the bright white painted church. Once there, the views from the church were stunning: You could see the white sand beaches surrounded with palm-trees, hill slopes covered with all sorts of (exotic) trees and bushes and the nice river with local fishing boats on it and, of course, the ferry. The church itself was nice but no more than that. It was the views from it, which made the place so beautiful.
We tried to see a beautiful sunset at a nice stretch of beach but the sun disappeared behind the clouds before so we went back to Calangute before sunset.
Because it was our last night in Goa we had dinner together with Gion in a nice Indian restaurant.
The next day we checked out, not too early and left for Mumbai, driving the same road as on my way towards Goa. As it was a beautiful and quiet road. I knew Jeannette would like this road as well. There's not really a difference in driving with a passenger but its much nicer, as you're able to share the nice things you see along the route. So nice if you're enjoying the same things. Although, Jeannette wasn't seeing that much at all. She was so tired she felt asleep and woke suddenly up when her helmet banged against mine. This made me decide not drive too long so we found a hotel early. It was a real nice place, fairly basic but the room had a balcony with a great view. Having dinner in the hotel's restaurant was more complicated. They had an English menu but everything you ordered was not available so it ended up they served us anything what was available. I had fried rice with chicken and Jeannette had fried rice with egg. Beer was not being sold there but they could get it from a neighboring store first but at the end this wasn't possible either so we ended up with tea. (I ended up with tea as it was too sweat for Jeannette and she preferred water).
The next day, our last stage to Mumbai started really well as we stopped for petrol at a petrol station. As we were about to drive away we suddenly heard a lot of people shouting: "Ho, ho, ho". They were working on the petrol station and had made a big hole in the ground. A tractor with a trailer loaded with sand was driving backwards towards the hole but drove too far back so the trailer fell into the hole, still hooked up to the tractor. Instead of getting angry towards, and blaming each other they all started to laugh and got practical. First of all, the sand had to go in the hole anyhow so remove it from the trailer throwing it into the hole. How they got the trailer out of the hole we don't know as we left.
Jeannette was feeling much better today after a good night sleeping and enjoyed the trip much more. At 16.30 hours we reached the outskirts of Mumbai and decided to have a brief stop before throwing ourselves into Mumbai's rush hour. As we drank some water a wheel rolled by at high speed just missing the bike by 5 meters and felt still as it bounced against a concrete wall. We looked around which car was missing its spare wheel when we saw a car had stopped at the fast lane of the highway missing its front left wheel. So the wheel had simply came off and just missed us. They got their spare wheel out of the trunk. Not to put it on, but to put it on the highway just a couple of meters behind the car to mark this part of the highway as a kind of accident zone. The guy simply got the lost away wheel and rolled it back to the car. Lost wheels seemed to be quite normal in India as there were only 5 people watching him and there were about 20 gathered around our bike, so this tell what was the most interesting thing. We decided to leave and found out that Mumbai's rush hour wasn't as bad as expected. Also, together with my GPS, I remembered the route to Colaba where the hotel was and arrived there without any problems. We took a different hotel with a guarded parking and had the last room available.
The next day we had to park the bike at the customs storage so I would be able to leave India for Sri Lanka. Just in case they wanted to keep the keys of the locks with them, which I didn't like at all, we made a basic list of the contents of the panniers although it was impossible to mention everything.
We drove to the international airport terminal and on the customs office we explained our problem. We had to park the bike there indeed but as they had never had this kind of problem before, they had to discuss what was the best solution. It ended up they gave me a letter stating I was allowed to leave the country for a 2 week visit to Sri Lanka (I didn't tell them the reason why I went there!). But the bike had to be parked as well. They thought it was better if I bought a piece of plastic to wrap the bike in, so I took a riksha into the neighborhood to buy 8 meters of plastic and went back to the airport. I had to park the bike in the storage room, full with suitcases and boxes. When I saw the room it was obvious I couldn't park my bike there. They were convinced I could until I took them outside to have a look at my bike. They quickly found another place to store: The ladies dressing room! Fine with me as it was locked and no men would be able to get near the bike and most women aren't interested in bikes at all.
So after moving some chairs I parked the bike inside and wrapped it up with plastic when loads of customs officials were watching (they were dressed in spotless white clothes). As described above, it looked as everything went smooth and quickly. Smooth it went (fairly) but not quickly. My file had to be passed through over and over again on its way from office to the storage room and everything had to be explained over and over again. But at 6 pm (we arrived at the office at 1.15 pm) my bike was parked and they invited us for a diner in the ladies dressing room and they were really interested, especially in the fact that Jeannette was a police officer.
The only thing still to be done was to fill out a paper stating that I actually had stored the bike. So they started with my name, address, etc. until flight-number of entering India. "No flight-number I came overland from Pakistan". They really looked puzzled, as they had to enter a flight-number. So "Flight-number?" again. "Look, that's a motorbike and you can drive with it and this is how I entered India, coming overland from Pakistan. Look at the entry stamp in my passport". So he left and had to consult his supervisor how to solve this problem. They ended up in writing down that I came overland from Pakistan. Wow, how clever to come up with! The also had to write every detail of the bike down, registration number, frame number and engine number but then everything was ready except for one thing: a signature! The big boss had to sign but she (!) was out for dinner. At least 20 customs officials had actually seen themselves me parking the bike there but none of them was allowed to sign the paper. So we had to wait for 1.5 hours for the boss to return and then left the building within 2 minutes.
For the time being we had our share of Indian bureaucracy. Especially Jeannette, as I had already learned what I might expect. Actually I had planned 2 days for getting the bike stored so I was already glad we could finish this all in one day, but a long one as we returned at the hotel at 9 pm..
I had asked Jeannette to bring some fake keys with her just in case I had to left the keys behind, so I could leave the useless fake keys behind, but they didn't ask for keys at all. Back in the hotel we had a shower and closed the room door with our own padlock. When we got back from the shower, around midnight, I found out I took the fake keys with me. So we were trapped outside our room in the middle of the night. The hotel of course didn't had a spare key so what to do? Above the door was a small opening and with help of a fridge, which I moved for the door, I managed to crawl through the small hole into our room and pass the real keys to Jeannette so she could unlock the door. The next thing I did was throwing the fake keys (double-checked first!) into the bin, as I didn't need them anymore.
Saturday 6 January had now become a relaxing day. One we would need badly, as there were busy times ahead with the flight to and visa application in Sri Lanka. We just strolled through Mumbai and went to bed early, as we had to get early to the airport the next day (4.30am!).
Posted by Martin Rooiman at January 07, 2001 03:04 AM GMT

Enter your email address to receive updates to Martin Rooiman and Jeannette Boom's trip story!
Recent Entries
Archives:
Archives:
Monthly
Archives:
Category
Now that summer is here, get On the Road! Take 30% off the Achievable Dream - On the Road! 2-DVD set until August 31 only.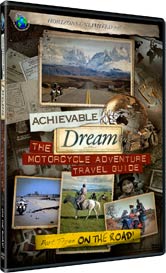 Our veteran travellers share their tips (and great stories) for staying healthy, happy and secure on your motorcycle adventure.
"A fantastic, informative and inspirational DVD."
"It's brilliant - thank you very much!"
Check it out at the HU Store! Remember to use Coupon Code 'ONTHEROAD' on your order when you checkout.
Next HU Events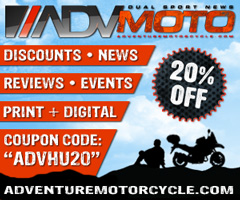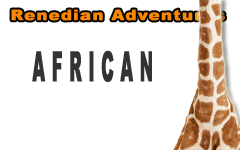 What others say about HU...
"I just wanted to say thanks for doing this and sharing so much with the rest of us." Dave, USA
"Your website is a mecca of valuable information and the DVD series is informative, entertaining, and inspiring! The new look of the website is very impressive, updated and catchy. Thank you so very much!" Jennifer, Canada
"...Great site. Keep up the good work." Murray and Carmen, Australia
"We just finished a 7 month 22,000+ mile scouting trip from Alaska to the bottom of Chile and I can't tell you how many times we referred to your site for help. From how to adjust your valves, to where to stay in the back country of Peru. Horizons Unlimited was a key player in our success. Motorcycle enthusiasts from around the world are in debt to your services." Alaska Riders

10th Annual HU Travellers Photo Contest is on now! This is an opportunity for YOU to show us your best photos and win prizes!
NEW! HU 2014 Adventure Travel T-shirts! are now available in several colors! Be the first kid on your block to have them! New lower prices on synths!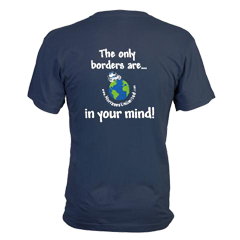 Check out the new Gildan Performance cotton-feel t-shirt - 100% poly, feels like soft cotton!

What turns you on to motorcycle travel?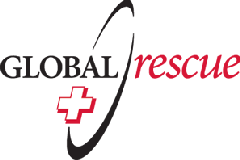 Global Rescue is the premier provider of medical, security and evacuation services worldwide and is the only company that will come to you, wherever you are, and evacuate you to your home hospital of choice. Additionally, Global Rescue places no restrictions on country of citizenship - all nationalities are eligible to sign-up!
New to Horizons Unlimited?
New to motorcycle travelling? New to the HU site? Confused? Too many options? It's really very simple - just 4 easy steps!
Horizons Unlimited was founded in 1997 by Grant and Susan Johnson following their journey around the world on a BMW R80 G/S motorcycle.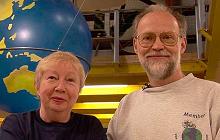 Read more about Grant & Susan's story
Membership - help keep us going!
Horizons Unlimited is not a big multi-national company, just two people who love motorcycle travel and have grown what started as a hobby in 1997 into a full time job (usually 8-10 hours per day and 7 days a week) and a labour of love. To keep it going and a roof over our heads, we run events (22 this year!); we sell inspirational and informative DVDs; we have a few selected advertisers; and we make a small amount from memberships.
You don't have to be a Member to come to an HU meeting, access the website, the HUBB or to receive the e-zine. What you get for your membership contribution is our sincere gratitude, good karma and knowing that you're helping to keep the motorcycle travel dream alive. Contributing Members and Gold Members do get additional features on the HUBB. Here's a list of all the Member benefits on the HUBB.
Books & DVDs

All the best travel books and videos listed and often reviewed on HU's famous Books page. Check it out and get great travel books from all over the world.

MC Air Shipping, (uncrated) USA / Canada / Europe and other areas. Be sure to say "Horizons Unlimited" to get your $25 discount on Shipping!
Insurance - see: For foreigners traveling in US and Canada and for Americans and Canadians traveling in other countries, then mail it to MC Express and get your HU $15 discount!
Story and photos copyright © All Rights Reserved.
Contact the author:
Editors note: We accept no responsibility for any of the above information in any way whatsoever. You are reminded to do your own research. Any commentary is strictly a personal opinion of the person supplying the information and is not to be construed as an endorsement of any kind.
Hosted by: Horizons Unlimited, the motorcycle travellers' website!
You can have your story here too - click for details!