May 03, 2002 GMT
The road to Wudu
"life is made of choices.
YOUR life is MADE OF YOUR choices".
...and today it has been one of my choices to take me in a very eventfull, scary and yet unique day.
Would I have known what my choice would have taken me into I would have taken a different one, but hey!, this is another topic worth a debate.
From the map and the available roads, I knew that this was to be one of the most difficult parts to cross and one in which crossing was not the only problem, choice was the other.
[...]
The river water in the meantime has become green and blue. (In china rivers are usually brown!) A wanderful color in a valley that seems being forgotten by men and kept pure by god.
[...]
Once the sun passes its pivot point and starts goind down a sense of fear wraps me.
Fear is not exactly what it was, even if I cannot find now a better world to define it.
I felt small, powerless and in the hands of the mountains. Yet, I felt I was part of all of this as much as all the forests around me.
"life is made of choices.
YOUR life is MADE OF YOUR choices".
...and today it has been one of my choices to take me in a very eventfull, scary and yet unique day.
Would I have known what my choice would have taken me into I would have taken a different one, but hey!, this is another topic worth a debate.
From the map and the available roads, I knew that this was to be one of the most difficult parts to cross and one in which crossing was not the only problem, choice was the other.
I left guangyuan early morning sure of the direction and of the first part of the road to be taken.
Detination : Tianshui.
The firt part of the day the roads are not too bad. Paved even if very uneven. The ride goes well and I just follow the plan I made. My main reference point was the next town and the river. I had to follow the river all the way up the valley and I should be ok.
So I went, and asking here and there I preatty much follow the river. A big dam after 50km confirmed I was on the right way even if there were no signs or indications of the cities I wanted to go to. Usually on state roads, as bad as they can be there is, once in a while, a sign indicating the name of the next town. In this part of china though these signs are not frequest and often major intersections have not indication whatsoever.
As usual, I often ask and I soon find out that nobody knows the fisrt town I am supposed to hit. They all know the second one though... Wudu......
All seems reasonably correct to me. Everybody I ask tells me that I am on the road to Wudu and I am following the river upstream.
After not too long the roads becomes quite bad. This is usual so I go on until in a small town the military jumps in the middle of the road and stops me.
It is a small town on top of a small montain and the main conjuction between 2 roads.
I pull over and I start to ask IN ENGLISH how to go here and there without leaving too much time to the guards to ask me much.
In front of a foreigner and not been able to speak english they start to feel a little enbarassed. A few smiles and they decide it is too much effort to try to even start a discussion. They indicate again teh direction to Wudu I leave very quickly.
At that conjuction I am still not sure if left was the way I was supposed to go. I get a further confimation from some locals that I was indeed the way to Wudu.
The road goes up for a few hundred meters until the next split. There from what some people tells me, I recognise some how the point on the map.
I turn right and move on.
The roads keep goin up and off road conditions take over very soon. In about 1/2 hour I am in front of yet another split. At this point I am confused so I decide to stop for a second to try to figure out more.
Among the people around there is an old guy that speaks well mandarin. He seems to know well the area and he tells me that both the roads take to the same place..... Wudu.
The choice:
The road on the right was about 120 km. He said. very bad road that goes up and up and down and up and down and so on. But I would have arrived today.
The road on the left would have taken me about 240 km but the road would have become nicer. According to him this way will take 2 days.
Not that I ever trust chinese giving estimations on time. In fact they usually are totally off. I trust though their knowledge of the roads that so far proved quite good.
I think about it for a moment. If i am luky I can get to Wudu early enough to have time to reach my final destination.
I go right.

For a while off road conditions remains the same and soon I find myself to a left turn.
Roads in China are strange. Often you find yourself on a beautifuil road, new, and suddenly it ends into mud.
Sometimes you find yourself into mud for km and km to find yourself in a second on an highway.
Used to this magic of roads I didn't mind it too much, until .... ..
..
.
.
.
.
.
.
I turned and there it was.... a river.
but not a bridge.
I drive along the road that leads to the very edge of the river.
This time the road did ended... that was it. That was the end of the road. In the river.
..
..
..
..
..
..
..
..
..
..
.
A littel confused and definitely courious I ask a couple of girls there waiting for something near a boat.
They confirm this is the road to Wudu....... but they are unable to tell me where the road is.
A lady comes out from one of the boats along the river and starts asking me where i go.
"the road to wudu is there...."
her finger pointing the otehr side of the river. Soon we agree on a price and she agees to boat me on the other side. She has a passenger boat and again I find myself to find a way to let the bike on a passenger boat.
Caronte.
This is all I could think of at that moment and isterically I started to smile forgetting all the ordeal I already went through to get to this point.
This was it.
This was travelling in the unknown.
Still not sure that the road across the river (if there was a road) was leading to Wudu I settle and we manage to put the bike on. The two girls jump on as well and we cross the river.
The day is beautiful and sunny. The sun is still not in the center of the sky. It is still morning and I think I have still enough time.
On the other side of the river I find the road.
Still totally off road it soons becomes a little path along the river bench steep rising in the montains.
All I could see in front of me were mountains. Higher and higher, one after the other, one behind the other. higher and higher ... ... ... and beautiful.
Off the boat the two girls confirmed that ths is the road to Wudu, they too are going there. On the side we left they got off a bus and on this side they jump on another one that supposely completes the second half of the trip to Wudu.
In a beautiful day, would I have had an off road bike this would have been a ride of total fun! Hundreds of km off road up and down an entire mountain range.
I have my chopper and I have to be very carefull on these roads. Yet, the scenary and ride is unique.
Ther is no soul around. There are no cars, no trucks, no bus, no people, no animal.... there is no road!!!
I go up and up and up and the mountains in front of me are getting higher and hiher, denser and denser.
I am getting into a montain range.
I am sure by now this is NOT the road I marked on the map, but it was following a river and it seemd to be leading to Wudu indeed (so THEY said).
I go up and up and the scenary gets nicer and nicer. I am alone in the middle of these montains. alone.......

I am not sure where I am going and if this is the right road.
Yet, I fell free.
just,
simply.... free.

The more I go up on this road the more my mind leads me to all kind of thoughts.
Soon I find myself to analyse the risk of this istuation.
The first concern is day light. The sun is just at its peak. I still have a good 8 hours of light ahead.
Worst goes to worst I have a tent and some food. My water purifier can get me along well and there is plenty of water around here.
I have two taks full of fuel and this will help just in case...

The river water in the meantime has become green and blue. (In china rivers are usually brown!) A wanderful color in a valley that seems being forgotten by men and kept pure by god.
I think about the bike. With this road and all these vibrations it might just break apart. What then?
And I think about bandits . Funny as it might sound a bunch of peasants might just as well jump out....
After a good hour in the moutains I start to see the first houses. One or two here and there , one of two persons, some cows here and there. All is so peaceful that I find impossible to keep these worries in my mind.
I smile and I think that if I get stuck I might as well aks for shelter along the way.
So i ride on .
The road keeps going up and I am getting deeper and deeper in the range.
At one point I see some activity.
On my right, on the other side of the river a bunch of workers are building a bridge.
I smile and I think aloud: "I wander what this bridge is for in the middle of nowhere... I guess I will find out soon.."... I say.....
As I spoke I don't even have the time to ride for 200 mtr that the road.....
well...
yes...
ends.....
I stopped and I started to laugh!
This was funny, believe me.
I found out what the bridge was supposed to be for...!
The only difference this time is that caronte was not there!
At that very moment I remembered that one of my thoughts before leaving was to carry a tube to connect to the bike exausters in case I had to cross high waters so that water would not go in. Then I thought that I was not going to Africa, ...so.... I left the thought alone.
In front of the river I admire the beauty of the world around me.
Then I look at the river.
at the bike.
at the bridge (that will take still months to finish)
and at me.
no turning back. This is for sure.
As I thought from there on everytime I had to cross one of the many rivers i stumbled across that day:
"When crossing a river of all the options I have along the crossing points if I get on the other side well and with no damages to the bike that choice was the right one to make."
very simple.
The montains in the meatime get bigger and higher. Tor the next 3 hours I go up and down crossing 3 passes finding very few souls around me and nobody along the road.
I am alone in this world trying still to find out which world is it after all.
Once the sun passes its pivot point and starts goind down a sense of fear wraps me.
Fear is not exactly what it was, even if I cannot find now a better world to define it.
I felt small, powerless and in the hands of the mountains. Yet, I felt I was part of all of this as much as all the forests around me.
..
.
.
.
.
Finally the road starts going down. I can see that they are opening and I have a sense of reliefe. The sun still high in the sky gives me a lot of energy.
I stop to get some water from a natural creek crossing the road and I take some time to think about life.
Life is bautiful and we restelss travellers are here to live it and not to let our life to live us.
I think about the emails from some of my friends. Their comments.
I know they are all with me in this very moment.
And i understand once again that one of the reasons of this trip and of the meaning of restless travellers is also not to let our daily routine to take control.
I ride on......
The ride becomes a game. Everytime I see the moutains opening up as soon as I go around I see more and more coming up
They seem never ending...
Moments of hope for an opening into a flat valley alternate to moments of discouragment in front of jet more and more mountains.
I keep riding on. At this point my goal is to reach Wudu and spend the night there.
Indications that I gather around tell me that it is stil 68km to go. But... who knows...
who....
knows.....
The valley opens up and i stumble across a village.
The village developed around a bridge that leads to another road.
I stop in the middle of it.
The village is composed of about 6 houses and laong the bridge there is what seems the weekly market.
About 100 people are busy around buying and selling.
They seems to know each others and some welcome each others like they haven't met for a long time. Lots of smiles and a lot of funny faces.
People selling pcs of modernity.
People selling what they made and people coming down from the mountains with what they grew in they fields.
I stop there.
I don't get off the bike. I don't take out the camera.
People seems not to notice me.
Suddenly I am lifted outside reality.
I am in another world.
I look around me like walking in a dream.
The people, the sounds, the characters and the valley...
This is indeed another world.
This is their world.
I decide not to disturb all of this and I take off after a few seconds...
My hope of the valley ending in Wudu are soon ended by yet another huge circle of mountains in front of me.
I think this is not possible, that there must be another way out somewhre along the valley.
but not.
I soon realise that I must cross the mountain.
The roads clinbs up and up very quicly and in about 1/2 hour I find myself on the pass on top.
the view is unbelivable.
a feeling of uncertaintly wraps me.
I take some pictures and I move on.
The other side of the mountain opening up is a very steep and rocky valley.
I look down. I can see the road I have to go through.
It seems like a cartoon. something unreal.
"do i have to go there...?"
A small narrow pass (some call it road) cuts into roks and along the edge of the montain to find a way to get through. The shape and the immensity of the mountains it cuts through tells all about its very struggle of road.
As fast as I went up I went down.
There is a valley in front of me.
and a village
and people.
and fuel.
I stop and I am welcomed very warly by the villagers.
Not with strange looks, not with nasty ways.
but simply.
with smiles.
By people not crazy about seeing a foreinger but just pleasently surprised to see someone different than them and to welcome it.
From the time I crossed the river on the boat to now I am sure to have crossed roads that no foreinger have walked on before and that I met people that most probably have never seen someone of a different race than theirs before.
Yet, all the people I stopped to talk to were very friendly, courious but nice.
I am sure along the valley a lot of people will be now talking about this guy that rode through the valley today....
They will do it with a smile.
Tomorrow it will be anothr day....
There is time for pictures and jokes. I feel good among them.
They confirm once more that Wudu is ahead and that the road will become good.
Leaving I hear one of them telling me to go slowly.
I smile....
How fast does he want me to go on these kind of roads!!!!!!!

I reach the intresection they told me about.
"turn right" he said.
"not left. left goes to another place".
"turn right!".... he said.
At the junction the road crosses the river and becomes a nice paved road that leads me to Wudu in about 1 hour.
Entering Wudu I stop at a mecanic by the entrance of town.
We fixes a few damages occurred to the bike and we weld back a piece of the frame that came off.
at the back of the hotel I fix a few more things and do a couple of modifications to reinforce frames, and to better balance the cargo.
I am gald I brough with me a lot of stuff like screwn, "fasciette metalliche" , metal wire and so on.
and now I am writing from Wudu. In the middle of nowhere.
a small town with perfet internet connection.
I write and listed to radio 105 from the net.
I love technology!!!!
It has been an beautiful day.
I am now in the very middle of china, and I almost got lost in it.......

sqm..
Instancabili Viaggiatori
Posted by sqm at May 03, 2002 02:52 PM GMT

Enter your email address to receive updates to Restless Travellers - Instancabili Viaggiatori's trip story!
Recent Entries
Archives:
Archives:
Monthly
Archives:
Category
NEW! HU 2015 Motorcycle Adventure Travel Calendar is now available! Get your copy now for some terrific travel inspiration!
HUGE, 11.5 x 16.5 inches, beautifully printed in Germany on top quality stock! Photos are the winning images from over 600 entries in the 9th Annual HU Photo Contest!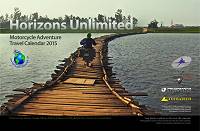 "The calendar is magnificent!"
"I just wanted to say how much I'm loving the new, larger calendar!"
We share the profit with the winning photographers. YOU could be in the HU Calendar too - enter here!
Next HU Events
NEW!

USA Virginia: Apr 9-12, 2015
Take 40% off Road Heroes Part 1 until October 31 only!
Road Heroes features tales of adventure, joy and sheer terror by veteran travellers Peter and Kay Forwood (193 countries two-up on a Harley); Dr. Greg Frazier (5 times RTW); Tiffany Coates (RTW solo female); and Rene Cormier (University of Gravel Roads).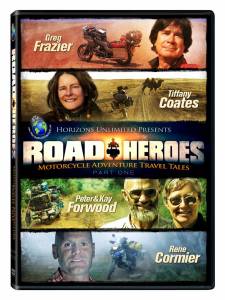 "Inspiring and hilarious!"
"I loved watching this DVD!"
"Lots of amazing stories and even more amazing photographs, it's great fun and very inspirational."
"Wonderful entertainment!"
Check it out at the HU Store! Remember to use Coupon Code 'HEROES' on your order when you checkout.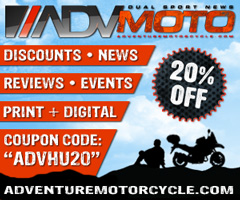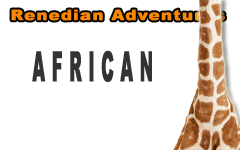 What others say about HU...
"I just wanted to say thanks for doing this and sharing so much with the rest of us." Dave, USA
"Your website is a mecca of valuable information and the DVD series is informative, entertaining, and inspiring! The new look of the website is very impressive, updated and catchy. Thank you so very much!" Jennifer, Canada
"...Great site. Keep up the good work." Murray and Carmen, Australia
"We just finished a 7 month 22,000+ mile scouting trip from Alaska to the bottom of Chile and I can't tell you how many times we referred to your site for help. From how to adjust your valves, to where to stay in the back country of Peru. Horizons Unlimited was a key player in our success. Motorcycle enthusiasts from around the world are in debt to your services." Alaska Riders

10th Annual HU Travellers Photo Contest is on now! This is an opportunity for YOU to show us your best photos and win prizes!
NEW! HU 2014 Adventure Travel T-shirts! are now available in several colors! Be the first kid on your block to have them! New lower prices on synths!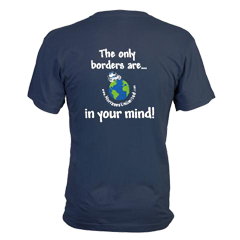 Check out the new Gildan Performance cotton-feel t-shirt - 100% poly, feels like soft cotton!

What turns you on to motorcycle travel?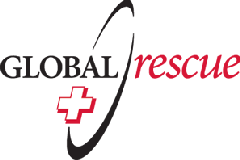 Global Rescue is the premier provider of medical, security and evacuation services worldwide and is the only company that will come to you, wherever you are, and evacuate you to your home hospital of choice. Additionally, Global Rescue places no restrictions on country of citizenship - all nationalities are eligible to sign-up!
New to Horizons Unlimited?
New to motorcycle travelling? New to the HU site? Confused? Too many options? It's really very simple - just 4 easy steps!
Horizons Unlimited was founded in 1997 by Grant and Susan Johnson following their journey around the world on a BMW R80 G/S motorcycle.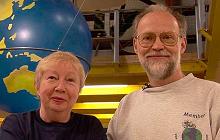 Read more about Grant & Susan's story
Membership - help keep us going!
Horizons Unlimited is not a big multi-national company, just two people who love motorcycle travel and have grown what started as a hobby in 1997 into a full time job (usually 8-10 hours per day and 7 days a week) and a labour of love. To keep it going and a roof over our heads, we run events (22 this year!); we sell inspirational and informative DVDs; we have a few selected advertisers; and we make a small amount from memberships.
You don't have to be a Member to come to an HU meeting, access the website, the HUBB or to receive the e-zine. What you get for your membership contribution is our sincere gratitude, good karma and knowing that you're helping to keep the motorcycle travel dream alive. Contributing Members and Gold Members do get additional features on the HUBB. Here's a list of all the Member benefits on the HUBB.
Books & DVDs

All the best travel books and videos listed and often reviewed on HU's famous Books page. Check it out and get great travel books from all over the world.

MC Air Shipping, (uncrated) USA / Canada / Europe and other areas. Be sure to say "Horizons Unlimited" to get your $25 discount on Shipping!
Insurance - see: For foreigners traveling in US and Canada and for Americans and Canadians traveling in other countries, then mail it to MC Express and get your HU $15 discount!
Story and photos copyright © All Rights Reserved.
Contact the author:
Editors note: We accept no responsibility for any of the above information in any way whatsoever. You are reminded to do your own research. Any commentary is strictly a personal opinion of the person supplying the information and is not to be construed as an endorsement of any kind.
Hosted by: Horizons Unlimited, the motorcycle travellers' website!
You can have your story here too - click for details!