March 11, 2012 GMT
Nearly saw the king
Week 11 - Fes in Morocco to Cap Spartel in Morocco
Woke refreshed from a good nights sleep ready to explore Fes. We walked all through the town and the souk which is built on a really steep hill. We were shown the way to a leather shop where you could go up on the roof and look down over the tannery. It was facinating, itís been there since the 13 hundreds and they still do all the processes by hand. Unfortunately due to an attack of numptyness I had forgotten the camera, but honestly is was great! We walked along the town walls past the gardens and through the clothes market several people told us the King was in Fes, but we didnít see any sign of him.
Tuesday we left Fes heading up the N8 back in the direction of Tanger. It must have been the route the King was taking out of town because every 100 yards there was a set of flags and a policeman.
We ran into a huge traffic jam around Ain Kansera. When we got to the front of the queue there was a big party going on to welcome the King on his visit.
We would have stayed to see if we could join the party, but there were so many cars and trucks there was nowhere safe to leave the bike. Once we passed there the traffic thinned out and we started climbing again into the range of mountains known as the Rif. Scenery was amazing again, but the road was terrible and completely washed out in places, not a crash barrier in sight.
Started to get a bit worried when it got to 4 oíclock and we hadnít got to the town we were expecting. It was really cold up in the mountains and I was imagining having to sleep in our survival bags at the side of the road! Eventually just as it was getting dark we came into a town we found a backstreet hotel above a cafť. It was just a room with 3 single beds, but it was vaguely warmer than outside although you could still see your breath. We later worked out why it was so cold, there was no roof on the toilets! We also discovered we were in Targuist which was miles away from where we thought we were.
Next day we got out of Targuist and back on to the N2 which was the road we should have been on before. As soon as we hit the main route back to Tanger everyone on the side of the road was trying to get us to pull over and buy their hashish! We were chased through the mountain roads by 2 cars one pulled over, but the other one chased us for miles. Ant pulled over eventually as the bike is too heavy for throwing around mountain roads like that. He asked us if we wanted hashish, a hotel, a restaurant or to go to his house and drink tea!!! We not very politely declined. We stopped for coffee and 4 different people tried to sell us hashish. We later learned that there is a big Marajuana farm on top of the mountain and the area is notorious for it. By this time we were getting a bit fed up so we didnít stop again and carried on towards Sebta to see if there were any ferries we could get back to Europe.
We pulled up to a gate across the road to Sebta and a chap took us to the side and asked for our passports. We were confused, but it turns out Sebta is Spanish not Moroccan so you have to cross the border to go into the town. We were debating whether to go in when the border chap asked for 20 Euros for ďstamping quicklyĒ that made up our minds and we headed back down the coast to try and find somewhere to stay. Found a cheap hotel with internet and, after a bit of riding round the back streets, a garage to park the bike in. 10 mins after we checked in to the hotel their modem packed up. So much for trying to find cheap ferry deals, so we gave up and went to bed.
Thursday we called into an internet cafť on the way back to the bike. 1st time we had done that, but it was really easy apart from the odd Arabic keyboard. We must have spent 10 mins looking for the full stop key. Got prices for ferry to Italy. It was a bit pricey so decided to see if we could get anything cheaper at the port itself. Dropped down to Tanger Med port through some more spectacular scenery and went to the ticket offices. All the quotes we got were 100 Euro more expensive than the net, so headed off to find somewhere to stay with internet access.
Followed the coast road looking for a hotel or campsite, but there was nothing. The road was beautiful really hilly and twisty, but the wind was incredible and Ant was reduced to tiptoeing the bike round the bends to keep us upright. We passed one point where there were lots of people and some kind of winch. It looks like someone had driven off the road and down the drop. We didnít hang around for fear of being blown over to join them. Followed the coast all the way and ended up back in Tanger not having passed a single hotel! Decided to cut our losses and head back to the campsite in Cap Spartel. Pitched up and went to McDonalds to use the internet. We had a choice of Saturday or Tuesday for the ferry. Couldnít decide so we tossed a coin and it came out Tuesday, so we had a couple of days to sort ourselves out and pack the bike.
The next few days were spent repacking the bike so we had easy access to the stuff we would need on the ferry, tootling around Tanger, washing our clothes, tinkering with the bike and shopping. To keep the costs down we would try and cater for ourselves on the ferry so we spent a lot of time in Marjane supermarket trying to figure out what would still be edible after being in our cabin for two days. Whilst shopping we also decided to try, what we think was conger eel for tea. We BBQíd it and it was lovely. Had the texture of lobster meet with a more fishy taste, unfortunately it was almost inedible due to the bones. By the time you had managed to extracate any meat you could eat it was cold!

Posted by Nikki Robinson at
05:05 PM
GMT
Back to Europe
Week 12 - Cap Spartel in Morocco to Pisa in Italy
Monday night we packed up as much stuff as possible and went to bed excited at the prospect of moving on. On the whole we enjoyed Morocco, but we were both more than ready for somewhere new.
Tuesday morning we packed up the last of our camp and set off for Tanger Med. We decided to try the motorway this time, as it was still windy and we didnít fancy the coast road again. Worried about having no ferry ticket as we had booked online and hadnít been able to print the confirmation, but we just went to the ticket office with our reference number and they printed our boarding cards no problem. Joined the queue and went through passport and customs control. The new Tanger Med port is so much better than the old port in Tanger city, it was even verging on efficient! We followed the cars through the port and were stopped on what we initially thought was a way bridge, but it turned out to be a giant x-ray machine. It was really cool, like a car wash attached to the side of a truck. Unfortunately we were told very sternly we couldnít take any pics by an official with a gun, so we didnít argue.
Tied the bike down next to bulk head on the lorry deck and found our cabin. There were lots of people who didnít have cabins, so there were belongings and blankets taking up every available bit of floor space in the even in the stairwells. That canít have been a comfortable nights kip. Itís a good job we took our own food, as the boat wouldnít take Moroccan Dirhams and none of our cards would work in the restaurant. The shop was rubbish too. Needless to say we werenít very impressed with the ferry.
We had a brief stop in Barcelona on Wednesday night, which looked very nice from the side of the ferry and then we were off again. We were late getting into Livorno and then we had to wait for another hour to get our passports checked before we were allowed off the ferry, but at least we werenít in a car. I recon we were off at least 30 mins before all the other passengers as they had to unload all the lorries before they could open the car deck. Our first impression of Italians was great. The chap who checked our passport asked where we were going and gave us directions to the nearest campsite! We rode up to customs and said we had nothing to declare and that was it.
We followed the directions out of Livorno and found the campsite straight away, but the gate was closed. I wandered in and chanced to find the owner on her way home. She said we were very late for booking in, but took pity on us when I explained we had only just got off the ferry. We sorted out the paperwork and rode into the best campsite ever. We had a sea view pitch, with itís own balcony and itís wasnít even that cold. We cooked chicken and noodles for tea on the balcony and retired to bed.
Went into Livorno in the morning to get our bearings and find a cash machine for some Euros. We were both deliriously happy to be back in Europe. We sipped coffee in a pavement cafť and listed all the things we didnít realise we had missed, like tarmac and road signs and seeing women in the street. Got a map and decided on a route plan for Italy first stop Pisa.
Got some internet back at the campsite and looked for somewhere to stay. Best we could come up with was a hostel in Pisa so we booked in for 2 nights. Packed up camp in the morning and set off for Pisa. The countryside was beautiful, but decidedly wintery looking after Morocco. Didnít take us long to get to Pisa, but then we got thoroughly lost trying to find the hostel. Eventually we found the train station and I went in to buy a city map only to find we were just round the corner from the hostel! Booked in and discovered one of the best things about Italy, it costs a fortune to park your car but bikes are free.
Walked into town and it was really bustling and lively. The streets still had fairy lights up so it all felt very festive.
Found a little restaurant and had the set menu which included the best spaghetti carbonara I have ever tasted. Back to the hostel feeling very pleased and with our love of Italy growing by the hour!
Sunday we walked through the town, stopped for gelato, and then up to the leaning tower. I know ice cream is probably not the best thing to have for breakfast, but it was really good.
The tower was great and spent a happy few hours wandering around and doing the tourist things.
Stopped for lunch at a restaurant that did good beer. It had been a while, as Morocco was dry so I steered a very happy and slightly wobbly Ant back to the hostel. Pizza for tea and to bed, next stop Venice.

Posted by Nikki Robinson at
05:06 PM
GMT
Ahhhhh Venice
Week 13 - Pisa in Italy to Rimini in Italy
Monday morning we were back on the road and heading to Venice. Too far to go in a day, so would stop for the night in Bologna. Almost immediately we got out of Pisa the road started to climb and we were heading into the mountains.
Got a bit worried when we started to pass signs that said we should have snow tyres on, but although it was grey and cold we didnít see any snow. We passed an Autodemolitzioni (scrap yard) just outside Lucca and called in to see if he had any parts. The bike is still handling badly from the crash in Morocco, but he didnít have any big bikes just scooters. Pressed on through windy mountain roads and beautiful Tuscan scenery and got to Bologna late afternoon.
Pitched up and into the campsite restaurant for some food and to keep warm.
Really cold night and the ground was frozen solid when we got up in the morning. Set off wearing all our clothes to try and stay warm and after a bit of wiggling around and an accidental trip up the motorway for a junction, found the non-toll road to Venice. Got colder and colder through the day and we were shivering by the time we got to the campsite in Fusina. We tried to get a bungalow but they were closed for the winter, so decided a hotel was the best option as it was too cold for the tent. The hotel we were given directions to was closed so we rode into town looking for another. The only one open was a 4 star and I nearly died when we discovered it was 100 Euro a night, but it was even colder and dark by then so we didnít have much choice.
It did give us a chance to find a cheap hotel in Venice though, so after a quick roadside breakfast / lunch (well checkout wasnít till 12 and you have to get your moneys worth at that price!) we set off towards Venice.
We crossed the bridge and followed the signs for Tronchetto which we knew had parking facilities. The car garages were really expensive, but after a bit of searching we found a bike park right outside the water bus terminal and once again it was free! We rearranged the luggage, threw a tarp over the bike and set off to find the water bus to our hotel.
Water bus was no problem, but finding the hotel was a bit more of a challenge. We found it in the end, it was the one with scaffolding all over it. Apparently it was a really old building and they were having some urgent repairs made to the roof. I can confirm the hotel was old, as the following day my foot went through one of the stair treads! Also our room had the worst lamp shade we had ever seen, but that might be just nit picking.
Despite the hotel Venice was the most beautiful city I have ever been to. It was so pretty it felt unreal like you were walking through a film set. We did the touristy things; theatre, gondola ride, Piazza San Marco and Rialto bridge. We took tons of pics in Venice so here is a selection.
It was lovely and really interesting to see how everything has been converted to water. We saw skip boats, cement mixer boats, bin wagon boats, water busses, water taxis and water ambulances.
Two days really wasnít long enough and we almost ended up having to stay longer. The day we came to leave the water busses had gone on strike! We were told they would be running until 9, but they werenít. Luckily as we were wandering from bus stop to bus stop we found 2 gentlemen who were also trying to get out of Venice. We shared a water taxi with them to Piazza Del Roma and then got the monorail back to Tronchetto. The monorail was a great find. It was the only thing in Venice that was cheap at 1 Euro each and it ran every 4 minutes. No one in Venice seemed to know it existed! We think itís a conspiracy although weíre not quite sure why.
Got back to the bike and it was all still there and not covered in parking tickets. I still canít quite believe we left it there for 2 days for nothing. Got on the road and headed down the coast to Ravenna. Didnít take as long to get there as we thought so we arrived early afternoon and in time to feel the tremor of the earthquake that happened in Northern Italy. Ant managed to continue having an afternoon nap through the earthquake so it really wasnít a biggy by the time it reached us. We wandered into the centre of Ravenna for a few hours which is really nice and famous for mosaics apparently. After a crisis of indecision we ended up back in the hotel restaurant for dinner and 2 of the best mixed grills weíve ever had.
Saturday we went to Rimini. It wasnít too far from Ravenna so we got there with plenty of afternoon left to explore. We walked down to the beach which was really good. Wide and long with nice soft sand. We were the only people there. You could tell it would be heaving in summer though, so I suppose January has some advantages. We walked into town and found the triumphal arch of Augustus and the roman amphitheatre, unfortunately though it was shut so we could only look over the fence.
We found a self-service restaurant round the back of the train station and had roast pork and pasta for dinner it was great. Knew the food would be good as there were loads of policemen in there getting pizza.
Sunday we decided on a day trip to San Marino, which is the smallest principality in the world. It was cold and rainy, but only 45 mins away so not too bad. We headed for the centro storico and we climbed up a really steep hill the road had loads of switch backs and we wobbled up it in the rain. Parked the bike and walked into the old town.
It was really picturesque, but so cloudy you couldnít see anything from the viewpoints.
We went to the vampire and warewolf museum which was fun and then stopped for a coffee and a warm up.
Whilst we were in the cafť it started snowing! We walked all the way up to the castle and then on our way down took in the San Marino museumand this really strange statue that looked like 3 mosquitos stuck together.
It had cleared up a bit by then so we did get to see a bit of the view.
Back to Rimini and dinner in a really nice steakhouse restaurant on the seafront. Fell into bed with very achy legs from all the walking and looking forward to the ride to Pescara tomorrow.

Posted by Nikki Robinson at
05:07 PM
GMT
Enter your email address to receive updates to Ant and Nikki Robinson's trip story!
Recent Entries
Archives:
Archives:
Monthly
Archives:
Category
Now that summer is here, get On the Road! Take 30% off the Achievable Dream - On the Road! 2-DVD set until August 31 only.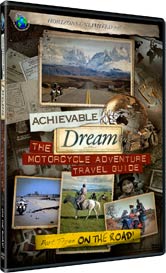 Our veteran travellers share their tips (and great stories) for staying healthy, happy and secure on your motorcycle adventure.
"A fantastic, informative and inspirational DVD."
"It's brilliant - thank you very much!"
Check it out at the HU Store! Remember to use Coupon Code 'ONTHEROAD' on your order when you checkout.
Next HU Events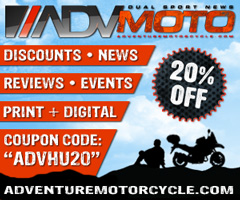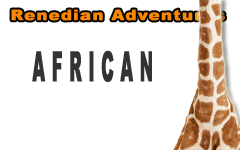 What others say about HU...
"I just wanted to say thanks for doing this and sharing so much with the rest of us." Dave, USA
"Your website is a mecca of valuable information and the DVD series is informative, entertaining, and inspiring! The new look of the website is very impressive, updated and catchy. Thank you so very much!" Jennifer, Canada
"...Great site. Keep up the good work." Murray and Carmen, Australia
"We just finished a 7 month 22,000+ mile scouting trip from Alaska to the bottom of Chile and I can't tell you how many times we referred to your site for help. From how to adjust your valves, to where to stay in the back country of Peru. Horizons Unlimited was a key player in our success. Motorcycle enthusiasts from around the world are in debt to your services." Alaska Riders

10th Annual HU Travellers Photo Contest is on now! This is an opportunity for YOU to show us your best photos and win prizes!
NEW! HU 2014 Adventure Travel T-shirts! are now available in several colors! Be the first kid on your block to have them! New lower prices on synths!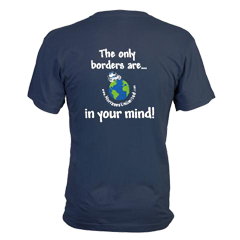 Check out the new Gildan Performance cotton-feel t-shirt - 100% poly, feels like soft cotton!

What turns you on to motorcycle travel?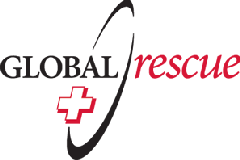 Global Rescue is the premier provider of medical, security and evacuation services worldwide and is the only company that will come to you, wherever you are, and evacuate you to your home hospital of choice. Additionally, Global Rescue places no restrictions on country of citizenship - all nationalities are eligible to sign-up!
New to Horizons Unlimited?
New to motorcycle travelling? New to the HU site? Confused? Too many options? It's really very simple - just 4 easy steps!
Horizons Unlimited was founded in 1997 by Grant and Susan Johnson following their journey around the world on a BMW R80 G/S motorcycle.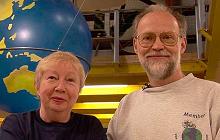 Read more about Grant & Susan's story
Membership - help keep us going!
Horizons Unlimited is not a big multi-national company, just two people who love motorcycle travel and have grown what started as a hobby in 1997 into a full time job (usually 8-10 hours per day and 7 days a week) and a labour of love. To keep it going and a roof over our heads, we run events (22 this year!); we sell inspirational and informative DVDs; we have a few selected advertisers; and we make a small amount from memberships.
You don't have to be a Member to come to an HU meeting, access the website, the HUBB or to receive the e-zine. What you get for your membership contribution is our sincere gratitude, good karma and knowing that you're helping to keep the motorcycle travel dream alive. Contributing Members and Gold Members do get additional features on the HUBB. Here's a list of all the Member benefits on the HUBB.
Books & DVDs

All the best travel books and videos listed and often reviewed on HU's famous Books page. Check it out and get great travel books from all over the world.

MC Air Shipping, (uncrated) USA / Canada / Europe and other areas. Be sure to say "Horizons Unlimited" to get your $25 discount on Shipping!
Insurance - see: For foreigners traveling in US and Canada and for Americans and Canadians traveling in other countries, then mail it to MC Express and get your HU $15 discount!
Story and photos copyright © All Rights Reserved.
Contact the author:
Editors note: We accept no responsibility for any of the above information in any way whatsoever. You are reminded to do your own research. Any commentary is strictly a personal opinion of the person supplying the information and is not to be construed as an endorsement of any kind.
Hosted by: Horizons Unlimited, the motorcycle travellers' website!
You can have your story here too - click for details!