Archives
January 27, 2013 GMT - Si, yo hablo Espanol, pues yo no hablo Chileano
Camping with sleeping bags and ground mats is the way forward. After our nights in the desert and on the beach, using our bike clothes for padding and warmth, in future it's ditch the sleeping bag and take the ground...
January 15, 2013 GMT - Saying good afternoon to Ricardo
For 4 days we attempted to say good morning to Ricardo, the mechanic. Unfortunately he never arose before midday, and on a Saturday it seemed 15:00 was his waking hour. Our hostal was conveniently next door but one to his...
January 03, 2013 GMT - A quiet New Year
We left the hustle, bustle and booze of Iquique behind to head back up into the peace and quiet of the desert. The party crowd had arrived for the new year which meant the town and the hostal had stepped...
December 29, 2012 GMT - Clipped Wings
On Christmas eve we watched our bike fork seal being repaired on the roadside by the only bike 'mechanic' in town, with the aid of a hammer and screwdriver. General opinion was not to attempt the job ourselves, as we...
December 22, 2012 GMT - It's not for you, Peru
The day started so well. The sun was shining, the sky was a deep blue dotted with white fluffy clouds and lake Titicaca shimmered. On top of this we had a full tank of gas. The "maybe tomorrow" had actually...
December 19, 2012 GMT - We think the bike has had enough of the Altiplano
All the wings seem to have fallen off, maybe we should start praying.... We had no intention of going into La Paz, our plan had been to get straight through the traffic hell of El Alto as quickly as possible...
December 15, 2012 GMT - Football, as an insult
While we were having dinner with our friend Jorges back in Tarija, we talked about football as well as bikes. I was interested to know how good Bolivian football was and how their leagues compared to the the rest of...
December 11, 2012 GMT - Please sir, can I have some gas ?
The fuel can (OK, orange juice container) has finally been used. Not because we are short of fuel, nor because there are no gas stations. Quite the opposite, there are loads of gas stations here in Oruro, but no one...
December 06, 2012 GMT - Then and Now
While sitting out the altitude sickness in Potosi we mulled over what to do and where to go next. Which was a bit daft really, as we both knew where we wanted to go. The Salar De Uyuni. Nearly 2...
December 01, 2012 GMT - Drug Runners
Why is it that you can spend ages choosing a good spot to get "that picture". The one that shows what a rufty tufty overland adventuring biker you are. Some nice gravel, rutted road, rocks and plenty of colour. And...
November 27, 2012 GMT - 2nd Breakdown
And this time it was the bike. With perfect timing the bike died outside an hotel. I didn't know that it had until I came to move it to the car park an hour later. The ignition didn't even give...
November 22, 2012 GMT - A bit of Argy Bargy
Shortly after arriving at our hostel in San Agustin, and after filling the bike with fuel from the much needed gas station, we were told about the local football match that was about to kick off. With nothing else to...
November 22, 2012 GMT - En busca del mar perdido de Bolivia
Bo-pengy (cousin of Pengy) awoke from suspended animation in the bike pannier in Argentina, and started the search for potential Bolivian relatives. As Bolivia ceded its coastline to Chile in 1904 after the War of the Pacific and became a...
November 21, 2012 GMT - Crossing the Andes
I went up into the Chilean Andes at the youthful age of 49, and came back down the other side into Argentina at the start of my next half century. Crossing the Andes was significant for us, back in 2011...
November 13, 2012 GMT - First break down.
Fortunately it was not the bike, it was a friends van. We had been into La Ligua on an errand of mercy with Lorraine, who we have been staying with. As we left La Ligua I commented on the smell...
November 11, 2012 GMT - Progress, at last
"Sometimes you just have to go with the flow." (TM @ bdp 2010-) Over the last week we have not really felt in control of anything going on with the bike. We just had to put our faith and trust...
November 05, 2012 GMT - Back over the Andes
When planning to do some bureaucratic activity, like trying to obtain an official "tax" number and have vehicle documents put in your name, it is best not to arrive in the capital city on a national holiday. Especially one that...
October 29, 2012 GMT - Packing
It is different this time, packing, and feels all wrong. Normally when we go away we get the bikes out, fill the panniers and then either ride away on them or have them crated and join them a week later...
July 30, 2012 GMT - Getting ready for the road again
We're heading back to South America, this November. Since finishing the Two Pegs trip I've definitely had a sense of something missing. A need to hit the road again. We had plans for spending a large chunk of the winter...
May 15, 2011 GMT - Cooeee, we're home !
We've spent the last week drifting across the country visiting friends and relatives , from Plymouth to Surrey and then Sheffield, before turning west across the Pennines with one last stop at Rawtenstall where I was presented with a solution...
May 06, 2011 GMT - Bonjour, Yo parle Franole ahora
When we crossed from Spain into France two things became immediately apparent. The first was that we had finally entered a country where the road signs made logical sense (to us) with the same towns consistently listed, in the same...
April 22, 2011 GMT - Yesterday it was autumn, today it is spring
We managed to leave Buenos Aires without any (more) mishaps, and arrived in Madrid at 05:30. As it was dark we could see straight away the moon was back the right way up, and waning in the correct direction. The...
April 17, 2011 GMT - Las Dos Ciudads
We left Buenos Aires in the autumn and 12,000k later arrived in Madrid in the spring. It took us 12 hours in the air to travel half of what took 7 months on the ground. The steak in Argentina is...
April 15, 2011 GMT - Two down, one to go
Thats two continents down, at least one to go. No more bikes have fallen over recently. It has been a quiet week, especially with me limping everywhere. We spent most of the week sleeping and socialising in the garage at...
April 14, 2011 GMT - Useful equipment
On the road all kit is useful, however some kit is more useful than others. By far the most useful and utilised is gaffa/duct tape for its ability to stick anything back together again. However we carried and collected a...
April 07, 2011 GMT - Down Again
But still not out. After all the bad roads we have crossed :- The gravel, the mud, the sand and the ripio. A roundabout on tarmac in Argentina is the scene of my worst spill so far. Its not as...
April 03, 2011 GMT - Jean's big day out
After four days of progress north seeing nothing but flat pampas stretching from one horizon to the next, we finally reached the Welsh region of Patagonia at Trelew and decided to have a two night stop. This meant that we...
March 30, 2011 GMT - Don't mention the war
I think I did, once, but I got away with it. Yes, we are now in the home of beef and claimants to British sovereign territory. Jean's bike is finally fixed, last adjustments made at 10.00 this morning and then...
March 26, 2011 GMT - (Muéstrame) La Via De Volver A Casa.
Cerro de la Cruz, Punta Arenas. There's the route home, via Buenos Aires and Madrid. I just need a way of getting there! An enterprising resident has used big poles in their garden to set up signposts to cities around...
March 24, 2011 GMT - Idle, and expensive, days in Patagonia
We have been very lucky on this trip, except for the actual breakdown. A rapid search on the internet located Gonzalo at Motoescar in Punta Arenas who agreed to look at Jean's shock absorber if we could get it to...
March 23, 2011 GMT - Los monumentos del Libertador Bernardo O'Higgins
(for the Higgins family) Bernardo O'Higgins, one of the main players in the independence of Chile, has tributes all over the country. There are main streets named after him, a national park, town squares, and numerous monuments. This statue in...
March 23, 2011 GMT - La nueva casa de Pengy
Seno Otway penguinera, near Punta Arenas, Chile. Pengy spotted his relatives returning home from the sea, after a long day fishing. When they had finished resting and 'socialising' they all waddled back to their burrows making a lot of noise...
March 19, 2011 GMT - Two Pegs IN Patagonia
It's been over six months, somewhere around 19,000 miles with more highs than lows. We set out with a target of Patagonia, and even though technically we have been in the region since the Chilean "Lake District" just north of...
March 17, 2011 GMT - La vida marina de la Patagonia
West of the Parque Nacional Bernardo O'Higgins on the coast of southern Chile. Pengy finally got to see lots of relatives (the Magellanic family branch) swimming past. Unfortunately they were a bit camera shy and kept diving for fish instead...
March 17, 2011 GMT - El fin de los Andes
View from the Puerto Natales ferry, rounding the base of the Peninsula Roca on the southern coast of Chile....
March 16, 2011 GMT - Captain's Blog
When looking ahead to this part of the trip we thought the only choices were 1) Ruta 40 - mainly dirt road and high (very high) winds, tracking the east slopes of the Andes. 2) Ruta 7 - the Carretera...
March 08, 2011 GMT - You meet the nicest people (reprise), on the internet.
For many years now my email has carried a signature at the end. "The internet is a huge and diverse community and not every one is friendly" After our great experiences with people we have met on this trip via...
February 26, 2011 GMT - Las llamas y los senales
Somewhere in Bolivia. The most common road sign seen here. And there's loads of them, llamas, alpacas, vicunas.........by the road, on the road, about to cross the road. At least they don't suddenly dash across in the suicidal manner favoured...
February 25, 2011 GMT - Who stole all the gas stations ?
At least it feels like some one has. Before crossing from Bolivia to Chile we filled up, but not before the attendant made sure we understood that as foreigners we would be charged double the fuel price, 60p/litre, we assumed...
February 18, 2011 GMT - Boivian Blockade
From Uyuni we wanted to head to Chile, the most direct route was 500 kilometres of dirt, with at least one stretch of 400 kilometres with no fuel. So, to be fair to the bikes and ourselves we decided to...
February 17, 2011 GMT - Las rutas de tierra y asfalta
The road from Uyuni to Potosi, Bolivia....
February 15, 2011 GMT - Pass the salt please
Uyuni, the worlds largest salt flat. We had written it off the route, due to its possible inaccessibility during the wet season (dirt roads only), but Jean decided she would brave it. So, we selected the straightest and flattest route,...
February 14, 2011 GMT - Peru Peru, Salut Peru
Jean had two wishes for this trip, other than the penguin thing. * To meet an Andean woman wearing a "bowler hat" * To have a conversation in Spanish with her....
February 07, 2011 GMT - From the Andes to the Sandes
Our headlong dash out of the mountains towards Nasca to see the "Worlds Highest Sand Dune" and the Nasca Lines (un-explained detailed drawings in the desert, a bit like crop circles, but bigger and older) was interrupted by something neither...
February 02, 2011 GMT - Decisions, decisions, decisions
We seem to be re-planning the trip almost on a daily basis now. Having taken our time coming through Central America (because we were enjoying it and we were avoiding the prolonged rainy season in Costa RIca, Panama and Colombia),...
January 27, 2011 GMT - Many climates, in one day
From near the Amazon basin to the sea, all in one day. We had stopped for a couple of days at a nice Spa town called Banos, which sits in the shadow of Tungurahua, which last erupted in May 2010....
January 20, 2011 GMT - Line crossed
Its seems to have been a long time coming, the nearer we got, the slower we traveled. At times we even managed to venture further away. But today, we finally crossed the equator....
January 17, 2011 GMT - El jardín de Edén
Salento, a little village on top of a hill, in the heart of Columbia's coffee growing area....
January 17, 2011 GMT - Las señales de tráfico
Probably the most common road sign in Columbia....
January 11, 2011 GMT - Bogged down Part II
Progress in Colombia continues at a snails pace. We headed North for San Gil and then Santa Marta, on the Carribean coast, as everyone at our Bogota hostel said it was a good route to take to get to Cartagena....
January 07, 2011 GMT - La pared de graffiti
Bogota, Columbia. 2 of numerous photos I took today. Well, you have to when you're in a new continent! 1. Graffitti wall near our hostal....
January 06, 2011 GMT - Bogged down in Bogota
The Airport abbreviated name says it all. BOG, well it appeals to my sense of humour. Its not a bad airport, we just had some fun and games after landing. At first things went smoothly, we had no problems with...
January 06, 2011 GMT - El viejo y lo nuevo
Cuidad de Panama, from the 'old town'. A city of big contrasts, where tin roofed shacks of the poor prop up the modern tower blocks of the rich, and the old rubs up against the new....
January 03, 2011 GMT - Empty Nest
We feel naked. After kicking our heels for a week, the bikes have been handed to the air freight company in Panama, along with $1800USD. Now we just need to get our flight to Colombia in the morning, and play...
December 26, 2010 GMT - You meet the nicest people at gas stations
Our plan for Costa Rica was to head straight through in the "Inter Americana" highway that cuts through the capital, San Jose, and then into the mountains. We stopped over night just across the border ( a four hour crossing...
December 18, 2010 GMT - El pingüino y los surfistas
El Tunco beach, El Salvador. Looking over the Pacific. Pengy considers theories of evolution and why there are a lot of surfers but no penguins on Central American beaches....
December 17, 2010 GMT - Come on in
The water is loverly, Surf's up ! We had a choice between Volcanoes or Beach. We both felt it was time to visit a beach....
December 15, 2010 GMT - La banda de marimba
Performance in the Parque Centro, Quetzeltenango, Guatemala....
December 11, 2010 GMT - School's Out !
That was an experience, we have just finished 5 days of Spanish "immersion" lessons. Five hours a day of one on one tutorials, and around 2-3 hours of home work a night....
November 30, 2010 GMT - El viaje a las cuevas
Trip down to caves at Semuc Champey. The tour 'bus' from the hostel, get on and hang on. Single track dirt road winding around steep hills all the way!...
November 28, 2010 GMT - Five must be the magic number
Meeting people on the road is one of the cool things that happens, it can change the day, dissolve any possible plans and lead you off on paths that you would never normally take. First we met Evan, a Canadian...
November 26, 2010 GMT - La moto y la selva
Hummingbird Highway, Belize....
November 26, 2010 GMT - Belize - Smaller than Wales
Nowhere is far away in Belize and there are only 3 main roads. In theory, you cannot get lost, so they don't feel plentiful sign posts are worth the money. And if you do make a wrong turn, concerned locals...
November 20, 2010 GMT - What ? Rain ?
8 weeks of being dry, and then we finally got tropical weather. As we entered Chetumal, on the Mexico / Belize border, looking for a Couchsurfer's house, the clouds let rip, big style. Within minutes the roads were flooded and...
November 16, 2010 GMT - On the road again
Garry led us out of the city, dropping south to avoid the ring road and a scenic detour to view the volcanoes, then as he had to go to work he pointed us in the direction we needed to go...
November 10, 2010 GMT - Cuidad De Mexico
Or Mexico D.F (District Federal) as it is known, or just Mexico. It does not seem right following signs for Mexico while in Mexico. The Mexican motorway service areas are a little different from ours, a line of restaurants appear...
November 09, 2010 GMT - El turisto
View from 'Garry hostel' roof. He's not in Liverpool now!...
November 05, 2010 GMT - El cactus graffiti
On hillside at Real De Catorce The local grafitti "wall"...
November 03, 2010 GMT - Mexico -ups, downs, canyons and roads
Some notes on driving in Mexico. Petrol :- The oil and petrol business is state owned, there is one brand of fuel, Pemex. The price is the same every where in the country, even on the toll roads. Octane is...
October 27, 2010 GMT - Mexico - bigger than Texas !
After all the tales of hassle at the borders, armed patrols on the roads and watching for bandits as we travelled through the USA, it was a very uneventful crossing....
October 25, 2010 GMT - El pingüino en la frontera
Terlingua - Ghost Town, looking towards Mexico
October 25, 2010 GMT - Its a Bend and its Big
Big Bend NP At least we were heading south, even if it was away from the border. Although, while there we camped by the Rio Grande, which is the border....
October 21, 2010 GMT - Texas - Still here
Desert Country We left the hills behind, and the Gas Stations. Although we were on I10, we managed to hit an 80 mile stretch with nothing, and I mean nothing. Until we came to a rest stop where there was...
October 19, 2010 GMT - El Contestador
Garden around trailer house in Sabine, Texas They're not happy with BP here....
October 19, 2010 GMT - Texas, bigger than France
As so many T shirts shout out in San Antonio. And, they are right, its something like 2000 miles across....
October 15, 2010 GMT - El helado
October 14, 2010 GMT - Texas is green after all
From bleak oil terminals, to verdant (and warm) country side....
October 10, 2010 GMT - An arm and a leg later
We are back on the road. Final diagnosis was a fault in the electronic dash, so the high beam switch has been taken out of the equation and a hardwire by pass put in. If this bike gets home, it...
October 08, 2010 GMT - And then the next day....
The man who said he would look at my bike, did, it was one look, followed by "What sort of bike is that ? I thought it would be a Harley, I'm not going to start looking at that." He...
October 06, 2010 GMT - There is a house in New Orleans....
They call the ... yadda yadda yadda, been there seen that. I drove my chevy to the levy ..... etc etc etc, actually camped by it. So, after the hectic bike weekend we drifted on down to "N'Awleanz", to see...
October 05, 2010 GMT - El caimán grande
Meaher State Park, by Spanish Fort, Alabama. Is it a log? No its a 10 foot alligator skulking in the lagoon 200m from our tent. I slept with my feet facing the lagoon....
October 03, 2010 GMT - Thunder at the beach
And not the weather kind. With our drift south we noticed a lot of motorbikes, all going the same way, So we did the natural thing and followed them. We ended up at Panama City Beach, Florida, bike week. http://www.thunderbeachproductions.com/...
September 27, 2010 GMT - El pájaro de fuego
Another cultural interlude (to balance out the previous shooting session) - Bruce was dragged into the modern art museum in Charlotte, North Carolina....
September 25, 2010 GMT - El primer vuelo
Kill Devil Hills, Kiitihawk, North Carolina. The track marks the world's first successful powered flights, by the Wright brothers, on a freezing cold day in December 1903. A piece of the plane was sent to the moon and back...
September 25, 2010 GMT - Flying
Those Wright brothers were damn clever people. We have just spent a couple of days camping on the beach at Kitty Hawk (North Carolina). The Atlantic swell was "awesome" thanks to the recent hurricanes. We really like the way the...
September 21, 2010 GMT - Yee hah !
After our soaking in Pennsylvania the weather has picked up as we have dropped south, after a stop over near Washington with an ex Sun colleague, Christin Tran, we headed on down to Colonial Willamsburg....
September 16, 2010 GMT - El Malo
Does my bum look wet in this ? Results of wearing Dainese "all weather" pants for 2 hours in heavy rain....
September 16, 2010 GMT - I'm not looking for a New England ..
Since crossing into the US, we have been wandering around the North East (New England) states, in fact we headed East and North into Maine before dropping south....
September 13, 2010 GMT - Mi nueva casa
On the shores of Lake Champlain, Vermont....
September 12, 2010 GMT - That will be $1432 please sir
After being hit with $25 taxi fare to go less than a mile (as the crow flies) because no one would let us walk across the runways, these were the words we were met with on Thursday morning when we...
September 08, 2010 GMT - The Pegasi have landed
Touched down just before 17:00 local time (22:00 GMT), pretty uneventful flight, smooth, on time (heck we actually had a plane !) and food as well. Customs form had a entry for "cargo not traveling with you", so we had...
September 07, 2010 GMT - El pingüino
On a trek to find his fellow penguins....
September 02, 2010 GMT - Garage is Empty
After a frantic few days of packing, repacking, buying extra items to aid packing (once we had the panniers we had a better idea of how we wanted to fit things, we delivered the bikes to James Cargo for air...
August 28, 2010 GMT - La Cocina
Managed to fit everything in :-)...
August 28, 2010 GMT - EL Taller
Bikes are sorted with Panniers...
August 26, 2010 GMT - Garage is Full
Finally, after what seems like an age, we have the panniers fitted to the bikes....
August 06, 2010 GMT - Why isn't everything ready ?
I'm not panicking, honest. But with the bikes due To ship out on the 1st September it would be nice if everything was in place...
July 19, 2010 GMT - Pre trip breaking, and you can have too much knowledge
While riding my Pegaso last month I heard a vibration, so I crawled over the bike and noticed the radiator was loose. On closer inspection the 2 top rivets were missing. I popped into Pitstop and Paul had a look,...
July 16, 2010 GMT - La Hipoteca
The mortgage. Finally paid off this month. Took it out when I was 21. Its been a long time..... maybe I'll go on a little trip to celebrate....
June 06, 2010 GMT - Pannier preparation
Spent a few hours with Vern (Project VND) trying to work out how, where and what size panniers to stick on the bike. There was a lot of hmmming and arhhhing. Much measuring, re-measuring, head scratching and discussion....
May 20, 2010 GMT - A digression , a big day for an old bike
My old XJ900F reached a milestone today, 100,000 miles....
May 18, 2010 GMT - Plans are made so they can change
Not a major change, (but an expensive one) decided that my XJR was not the right bike for the trip. uses lots of fuel, tyres expensive and if I "ding" a wheel (alloy) I'm stuffed. Getting a replacement will be...
February 20, 2010 GMT - The 3 Americas - Got to start the ball rolling somewhere
Bit the bullet, bought the flight tickets. September 8th 2010 is the day we fly out to Toronto to start our 3 Americas trip . Now we just need to get the panniers made for Jean's bike, buy lots of...
Return to
Enter your email address to receive updates to Two Pegs to Patagonia's trip story!
NEW! HU 2015 Motorcycle Adventure Travel Calendar is now available! Get your copy now for some terrific travel inspiration!
HUGE, 11.5 x 16.5 inches, beautifully printed in Germany on top quality stock! Photos are the winning images from over 600 entries in the 9th Annual HU Photo Contest!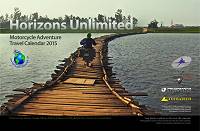 "The calendar is magnificent!"
"I just wanted to say how much I'm loving the new, larger calendar!"
We share the profit with the winning photographers. YOU could be in the HU Calendar too - enter here!
Next HU Events
NEW!

USA Virginia: Apr 9-12, 2015
Canada West: Aug 20-23, 2015
USA California: Sep 24-27, 2015
Aus Queensland: Sep 24-27, 2015
USA North Carolina: Oct 8-11, 2015
Aus Perth: Oct 9-11, 2015
Take 40% off Road Heroes Part 1 until October 31 only!
Road Heroes features tales of adventure, joy and sheer terror by veteran travellers Peter and Kay Forwood (193 countries two-up on a Harley); Dr. Greg Frazier (5 times RTW); Tiffany Coates (RTW solo female); and Rene Cormier (University of Gravel Roads).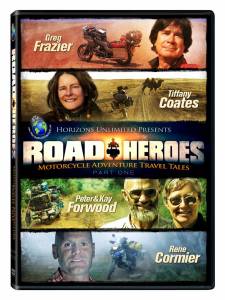 "Inspiring and hilarious!"
"I loved watching this DVD!"
"Lots of amazing stories and even more amazing photographs, it's great fun and very inspirational."
"Wonderful entertainment!"
Check it out at the HU Store! Remember to use Coupon Code 'HEROES' on your order when you checkout.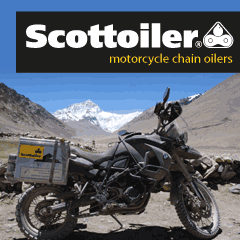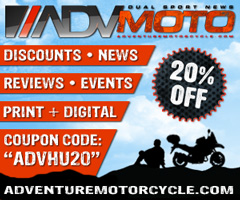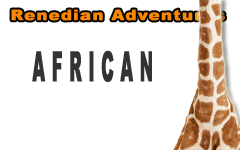 What others say about HU...
"I just wanted to say thanks for doing this and sharing so much with the rest of us." Dave, USA
"Your website is a mecca of valuable information and the DVD series is informative, entertaining, and inspiring! The new look of the website is very impressive, updated and catchy. Thank you so very much!" Jennifer, Canada
"...Great site. Keep up the good work." Murray and Carmen, Australia
"We just finished a 7 month 22,000+ mile scouting trip from Alaska to the bottom of Chile and I can't tell you how many times we referred to your site for help. From how to adjust your valves, to where to stay in the back country of Peru. Horizons Unlimited was a key player in our success. Motorcycle enthusiasts from around the world are in debt to your services." Alaska Riders

10th Annual HU Travellers Photo Contest is on now! This is an opportunity for YOU to show us your best photos and win prizes!
NEW! HU 2014 Adventure Travel T-shirts! are now available in several colors! Be the first kid on your block to have them! New lower prices on synths!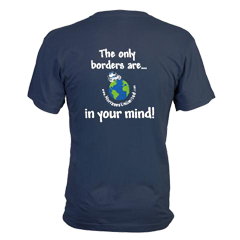 Check out the new Gildan Performance cotton-feel t-shirt - 100% poly, feels like soft cotton!

What turns you on to motorcycle travel?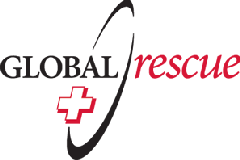 Global Rescue is the premier provider of medical, security and evacuation services worldwide and is the only company that will come to you, wherever you are, and evacuate you to your home hospital of choice. Additionally, Global Rescue places no restrictions on country of citizenship - all nationalities are eligible to sign-up!
New to Horizons Unlimited?
New to motorcycle travelling? New to the HU site? Confused? Too many options? It's really very simple - just 4 easy steps!
Horizons Unlimited was founded in 1997 by Grant and Susan Johnson following their journey around the world on a BMW R80 G/S motorcycle.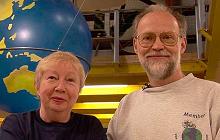 Read more about Grant & Susan's story
Membership - help keep us going!
Horizons Unlimited is not a big multi-national company, just two people who love motorcycle travel and have grown what started as a hobby in 1997 into a full time job (usually 8-10 hours per day and 7 days a week) and a labour of love. To keep it going and a roof over our heads, we run events (22 this year!); we sell inspirational and informative DVDs; we have a few selected advertisers; and we make a small amount from memberships.
You don't have to be a Member to come to an HU meeting, access the website, the HUBB or to receive the e-zine. What you get for your membership contribution is our sincere gratitude, good karma and knowing that you're helping to keep the motorcycle travel dream alive. Contributing Members and Gold Members do get additional features on the HUBB. Here's a list of all the Member benefits on the HUBB.
Books & DVDs

All the best travel books and videos listed and often reviewed on HU's famous Books page. Check it out and get great travel books from all over the world.

MC Air Shipping, (uncrated) USA / Canada / Europe and other areas. Be sure to say "Horizons Unlimited" to get your $25 discount on Shipping!
Insurance - see: For foreigners traveling in US and Canada and for Americans and Canadians traveling in other countries, then mail it to MC Express and get your HU $15 discount!
Story and photos copyright © All Rights Reserved.
Contact the author:
Editors note: We accept no responsibility for any of the above information in any way whatsoever. You are reminded to do your own research. Any commentary is strictly a personal opinion of the person supplying the information and is not to be construed as an endorsement of any kind.
Hosted by: Horizons Unlimited, the motorcycle travellers' website!
You can have your story here too - click for details!