March 10, 2005 GMT
2005 - Land mines and lovely people
Well the last time I wrote Paul and I were suffering from severe sea-sickness on the ferry from Cabinda to Luanda, Angola's capital!
Compared to the trauma of seeing our bikes being transported onto the ferry, getting back onto dry land was easy and after the inevitable 2 hour wait for immigration (well you see the immigration officer was ill, so we had to wait while they found someone else to do the tricky job of writing down our names from our passports) we were parked at the side of the road in Luanda wondering where to go!
It was here that we realised we were totally mute! Angolans speak Portuguese and unfortunately we don't….not even 'hello'. Paul wandered back into the port and tried to find someone who spoke English and who could give us some advice on the best way to get south to Namibia. I hung around at the side of the road attracting a 'posse' and by the time Paul came back, I was on nodding and smiling terms with about 25 young guys on mopeds! I quickly nodded and smiled my goodbyes because Paul had found a wonderful Angolan man, who insisted on taking time off work to lead us through the city to the road we needed. This was our first display of the unbelievable kindness and generosity of the Angolan people.
He took us via the city's only petrol station, where there must have been around 200 people queuing (unusually for me this is not an exaggeration!!!). All the petrol stations in Luanda were destroyed in the war, which only ended around 2 years ago, so this single station serviced the entire city. Our escort had a quick chat to the attendant, explained we were tourists and then waved us to the front of the queue! Imagine if you had been waiting for three days to fill up your car and two foreigners push to the front…..I braced myself for the inevitable riot……but nothing happened. In fact the people we pushed in front of were waving and smiling…..I could see we were going to like Angola!
Eventually we left the choking traffic and said goodbye to our wonderful guide. It took the poor guy over an hour to lead us across the city in the appalling traffic and midday sun…….the heat was slowly dissolving us in our bike clothes and he had to turn around and go all the way back again (I am guessing he didn't have air-con …nightmare).
From what we saw, Luanda seemed like a beautiful coastal city, but on the outskirts we were reminded of its sad history with abandoned and blown up tanks and artillery scattering the hillsides. The road was in fantastic condition and as we were not expecting a good tar road, our spirits were high…. nowadays we are very easily pleased! The scenery was also very unexpected, thick bush and rolling hills stretched out as far as the eye could see and whole towns made up of rounds mud huts set into hillsides, literally took our breathe away as we rode by.

Mud town!

In a country which was so recently at war, we expected to encounter tight security on the roads, but police roads blocks were conspicuous by their absence and the one we did stop at was wonderful. The policeman came over to the bike (as opposed to grunting for us to come to him). He then saluted and waved us on our way…magic!
After an afternoon of riding we hit the first big city, Sumbe and decided to find a bed for the night. Angola is a bit tricky when it comes to 'budget' travel! First of all camping in the bush is a real no no due to the copious amount of land mines just waiting to blow your limbs off as you go for a pee in the night! And secondly, it is UNBELIEVABLY expensive. Now being a Yorkshire lass, you would expect me to find everywhere, which isn't free, too expensive, but you must admit that $35 for a hotel without running water is a bit steep! Somehow, decades of civil war haven't managed to destroy the Angolan economy and there is pots of cash. This is great for the Angolans….. but bad for us!
We asked around a bit and were directed to the cheapest hotel in town. Paul left me outside on 'bike watch' while he went inside to find out the damage. When we arrived the streets were deserted, but slowly as I stood at the side of the road, mopeds would stop and stare and pedestrians were gathering. By the time Paul came back to the bikes, I was buried in a sea of people…..all nodding and smiling at me and I was being shouted at by the local policemen for causing an obstruction!!

Where's Wally?

Obviously the horrid hotel was way out of our price range and so with the help of a young guy who acted as our translator, we headed to the Catholic Church! We were followed by a group of about 20 young guys on mopeds, beeping their horns and circling our bikes….it was like a scene from Grease!! This was all very amusing until we realised that there was a service going on in the Catholic Church and their antics were seriously jeopardising our chances of a free bed for the night! Luckily the Padre (Padre Moses…good name for a Catholic priest!), was a great guy and didn't hold our noisy fan club against us and said we could stay at his mission free of charge.
Well, the room really took my breathe away, but what it lacked in running water and cleanliness it certainly made up for in location, as the church was perched on the top of a hill overlooking the town and the ocean. With the help of sign language and our translator Paul managed to agree to take Padre Moses, and a couple of his English speaking mates for a meal at the most expensive restaurant in town….fantastic! I won't say how much the meal cost, but lets just say our free accommodation turned out to be a huge false economy!! Saying that the evening was hilarious and Padre Moses turned out to be a cool dude, who wanted to continue partying to the sound of his car stereo when we got back to the church!!!
The Angolan people were as big a shock to us as the breathtaking scenery. During the evening one of the Padre's friends told us he would tell his children and grandchildren about the day he met two foreign people on motorbikes travelling to South Africa. He said it was a very special day which he would remember this day for the rest of his life because seeing tourists in Angola meant he could believe for the first time that the war was really over. It was emotional stuff, which was only out done by the price of the beer in the restaurant!
The next day we headed out very early on what we had heard was going to be the worst part of the journey. Two friends who had done the trip a couple of weeks before said it was ' an offroader's dream'…..so I was dreading it!!! Initially, it wasn't too bad and as we got further south the terrain became desert and reminded us of being in Morrocco again. Apart from Paul stopping for lunch in an army shooting range the morning was uneventful, but after lunch the road gradually degenerated and before we knew it we had left all traces of civilisation behind us and were riding along a rubble track. The only evidence that people had once been there were the burnt out trucks and tanks at the side of the track. It was hard to say whether these were blown up in the war or had driven over land mines….either way it wasn't looking good!!!

Keep left!
Although we hadn't reached any junctions or taken any turns we both felt that this couldn't possibly be the main road joining the northern and southern parts of the country, but as our petrol reserves got lower we had no choice but to keep going…. As the road got worse and we got tired I started to drop the bike and at one stage climbing a rocky hill I got the middle of the bike stuck on a huge bolder and was rocking backwards and forwards like a see-saw….you see, you just can't teach people to ride like me!!

Where did everyone go?

I made it to the top of a rubble hill !!
By nightfall we knew we were on the wrong road because we hadn't seen a soul all day and we should have gone through 2 biggish towns. Worse than ever, we had seen a lot of wild animals including baboons. This meant there were no humans around for miles and miles or they would have been eaten long ago! So crossing an unknown mystery mountain range, we had no choice but to set up camp for the night. This was a total nightmare, we hadn't expected to be stuck in the middle of no-where and stupidly didn't have enough water, then there was the prospect of running out of petrol and having to walk to Namibia….oh and of course there were the afore mentioned land mines to consider! Well, we started by throwing large rocks onto our chosen 'camp-site' at the side of the track and when none of them blew up I chose my least favourite leg and did a quick mine-sweep….amusing now, but a little disconcerting at the time! We then had our last sip of water and set up all our pots and pans around the tent and prayed for rain!!

Roadside campsite
Surprisingly we both slept really well despite our predicament and woke in the morning to find a few useless millimeters of dusty dew in the pots and pans …..you see my time in the Brownies wasn't wasted!!! It is amazing how a new day brings new optimism and we continued riding towards no-where, then like a mirage in the desert we spotted….not water…even better…a 4-wheel drive coming towards us! We flagged them down and found out that we had almost crossed the mountains and we would join a tar road in a couple of Km's….what a stroke of luck! When we hit the tar, I literally cried and Paul was punching the air as we road on the beautiful smooth surface……then it suddenly ended and became a sand track again……typical! Luckily a man with a donkey informed us we were going the wrong way on the tar road……it is a miracle that we have managed to make it this far with such an appalling sense of direction!
So we were finally on a road, but which road we had no idea. We thought we were heading south through the centre of Angola, but when we finally reached the west coast it was obvious something had gone slightly wrong!!!! Onwards and upwards though….we were just pleased to have water and petrol at our disposal again.
We had arrived at the desert town of Namibe on the Skeleton Coast, where we stocked up on water and some food. While buying a bunch of bananas from the side of the road, a local bus stopped and the driver and a couple of passengers got off to find out who we were…they thanked us for visiting Angola and got back on the bus and drove away….what a country!
After Namibe we headed inland towards the Namibian border, leaving the desert behind…again and entering into the mountains…again, but this time on roads!! Yet again Angola took our breath away, with Alpine style scenery and the price of a manky hotel with no running water!!!

It was a real shame that Angola turned out to be so pricey because it was an amazing place and certainly one we would both love to return to…….if we win the lottery! However, I would be lying if I didn't admit that I heaved a huge sigh of relief when we reached the Namibian border…. civilisation at last!
2005 - The end is nigh!
Crossing into Namibia was a big change…tar roads without potholes, washing machines, supermarkets, English speaking, running water….. and did I mention washing machines! I was in heaven!
On our first night we stayed at a campsite where each pitch had its very own water tap, I mean how wonderful is that… we filled all the receptacles we could find…just because we could! Namibia is known for its wildlife, so we decided to head south, straight for the famous Etosha Game Park. Unfortunately, they were unwilling to let us ride around on motorbikes…something about lions and punctures, so we set about trying to organise a game drive in a more suitable vehicle and in the process met some fellow bikers Klaus, Andreas and Ina. Speaking to them made us realise that we had bypassed some pretty spectacular parts of Namibia and so we decided to head back up north to experience the country properly. Paul's bike must have overheard the conversation and had absolutely no intention of going north. South Africa, and the promise of decent motorbike oil, was where she wanted to go and so when we tried to start her up the next day ……. nothing!
We spent the day trying to find the problem, but eventually had to take it to a local mechanic for a diagnosis. It was bad news, the engine had lost compression and even worse he couldn't fix it, so we would have to courier the bike to Windhoek and even worse than that, we would have to ride to Windhoek on one bike…nightmare! However, despite the bike problems Paul and I were both really pleased….pleased that all this hadn't happened 2 days ago on a deserted mountain pass in Angola! Every cloud has its silver lining!
So we packed Paul's bike onto a truck and set off south to the capital on mine. I am not a particularly good pillion passenger and by the time we arrived in Windhoek, I had a sore jaw from clenching my teeth and Paul had hand shaped bruises on his shoulders!
Obviously Paul's bike was a day late (this is still Africa), but found a backpackers lodge right in the centre of town with a swimming pool and bar and for the first time in 6 months we were surrounded by other tourists, so we were quite content to hang around for a while!
When the bike did arrive we left her in the capable hands of Mike The Mechanic and headed off on my bike to explore the surrounding area for a couple of days.
Now this little jaunt was my idea….I can hear my stupid voice now "Yeh, lets find some dirt roads!"..what an idiot! Well, me and pillion on a tar road is bad enough, but on dirt roads it was hellish. I spent the whole time craning my neck so I could check Paul was riding on the best part of the road and every so often we would have to stop so Paul could unclaw my hands from his shoulders and let the blood back into his arms. Although I was supervising Paul's riding, I did manage to take my eyes off the road long enough to admire the vastness of Namibia's landscape. The land and even the sky seem to go on forever. It is the perfect place for watching the sun go down.

Beautiful clouds

Relaxing in the shade

In the afternoon we saw a sign for a leopard park and decided to have a look. It was 10kms off the road down a sandy track and after about 5kms we noticed a huge black thunderstorm raging towards us. It was moving so fast that the next minute it was dark, raining and lightning was striking all around us! It is quite unnerving riding a motorbike in lightening…especially when there are no trees around and your head is the highest, wet thing for 10 miles. Paul's reaction was to get us to shelter as quickly as possible, but the sandy track had turned to a muddy river, so he was slip sliding his way towards the lodge with me shouting in his ear to slow down ……another perfect day! We arrived totally drenched, but alive and I don't think I have ever been so relieved to get off the back of a bike in my whole life! Luckily there was a bar and so we sat and had a beer waiting for a lull in the storm to pitch our tent. Obviously, they had been experiencing a drought and this was the first time they had seen rain in months….yeh yeh we've heard it all before. It is lucky we came when we did to end the drought in central Namibia!!!
When the rain didn't stop it was obvious that we wouldn't be able to put the tent up and so we took a bungalow. As we were unpacking the bikes Paul noticed waves in the distance. We were about 500Kms from the sea, so it was a bit of a shock when we realised a huge river of water making its way towards us. We grabbed our bag of essentials (passports etc) and ran to the highest ground we could find…..a 6 inch high patio wall!!!

The river approaching!

Flooded Restaurant

The river rushed through the park ruining everything, and we just had to hang around on the patio wall trying keep our feet out of the water to avoid getting an electric shock from the dodgy electricity system! When the water level finally dropped the idyllic safari lodge looked like it had been buried in 2 feet of milk chocolate. The manager tried to persuade us to stay and help clean up in return for free accommodation….we are cheap, but not that cheap!!! I forgot to mention that the lodge had a couple of cheetahs in an enclosure and the water had washed away one side of their fencing…..no-one seemed particularly concerned about it…apparently cheetahs don't really go for humans. I have to say, the thought of a roaming hungry cheetah somewhat hampered my ability to relax on the veranda that evening!

Confused Cheetah
We left the next morning before anyone could offer us a shovel and a bucket and made our way to Spitzkoppe, a big rock formation. We camped at its foot and watched the most beautiful sunset I have ever seen.

Unfortunately our little trip came to an end the next day when we phoned Mike and found out Paul's bike's condition was terminal and we would have to get her couriered to Johannesburg.
So that was it…trip over…
West Africa had been a lot more expensive than we imagined and we had consumed a lot of beer…I mean petrol….along the way! So consequently our coffers were running a little bit low. The original plan was to circumnavigate Africa and at current calculations we would run dry in Ethiopia!!! This meant only one thing….jobs. (I know it is a terrible word to use and I hope that it gets through your firewall!).
Bizarrely, when we arrived at Mike The Mechanic's to organise for Pauls bike to be couriered to Jo'burg, he told us he had managed to get her started by pouring oil into the engine. Not a good sign, but we decided to risk it and ride her the 1500km to Jo'burg…(I really didn't fancy any more pillion riding and I don't think Paul did either!). The ride to SA was a bit nerve racking…each time we stopped for petrol it was fingers crossed the bike would start, but bless her she did.

We made it!
After 36hrs we were in Johannesburg where Paul's Mom and sister live. They were expecting us some time in March, so obviously we decided to just turn up on their doorstep and hope their hearts would take the shock (if not we carry an extensive medical kit!). They couldn't believe their eyes when 2 tramps on motorbikes arrived at their gate unannounced! It was so lovely to catch up with Pauls family and spend some time lounging around in the sunshine…again.
We had a couple of options, we could either hang around in South Africa and try to get work or fly back to the UK. Now, England in February is always going to be tempting, but Cape Town just pipped it to the post! So I set to work applying for a work permit and jobs, while Paul worked on the bikes. Unfortunately after a couple of weeks of frantic admin we got the bad news that my work permit would take about a year to come through, so working in Cape Town was a no go…..now the trip really was over.
We organised to fly the bikes back to the UK, bought our plane tickets and then went out and got hammered! To ease the pain, we visited our good friends Mary-Ann and Patrick who live in Cape Town and did all the tourist things.

Cape Point

Cape of Good Hope

Table Mountain
Then we boarded a Virgin flight for the UK, where we turned up on my parents doorstep unannounced (god, we are so funny!).
So it is the end of our adventure and the cold…no make that FREEZING reality of being back in the UK has hit us like a brick! Part 2 of the trip is still to follow, but if anyone reading this needs two highly qualified lay-abouts to make the tea or do the garden give us a call!!

March 11, 2005 GMT
2005 - The Final Entry
Since Zoe has done such a sterling job writing our web journal entries I thought I should make some sort of contribution. I started a poem about our trip while we were waiting for our Angolan visas in Libreville and have now completed it. Although it is rough round the edges as I have the writing skills of a gorilla (no offence to gorillas), I think it captures some of the things we experienced and learnt on our trip.
ODE TO AFRICA TRIP 2004
I remember how they started this rather daring trip,
Their confident walk betrayed by that shaky bottom lip;
"We're going to travel Africa, to be one with the land!"
They exclaimed with shiny white faces and guidebook in hand.
They began by riding 500 kilometres per day,
"Well we have to you know, South Africa's so far away!";
But riding like this meant there was much they didn't see,
So soon they chilled out and lost that sense of urgency.
Raging rivers, sinking sands and razor-sharp rocks,
With their faithful steeds, all these obstacles were crossed;
"Oh yay, it's like the Dakar Rally, it's going to be such fun!"
Oh no, it's not so easy when your bike weighs a quarter ton!
"Look at them farming and hunting, aren't their ways amazing!"
"With big families, village life and animals out grazing"
Don't be a fool you naďve tourist; their lives aren't that carefree!
All they want is a pair of Nike's and stuff like you and me.
"Hello and welcome white man, I have a special price for you",
"Of course it's not a tourist price, I'd never do that to you!";
"Oh I'm really not that rich you know, you must understand!"
"All I have is this bike and equipment worth 50 000 rand!".
"Relax white man, I don't want anything, just to be your friend",
"But I see you have some money, is there any spare that you could lend?"
Who are we supposed to trust, it's a difficult thing to decide?
When money and our nice things could be their grand prize.
In a place of such hardship it's also the animals that suffer,
Skinny dogs with haunted eyes, trussed up pigs that know they're supper;
"It's so awful how they treat these animals, so cruel and without feeling!"
"Excuse me waiter please bring me my steak, I'm absolutely starving".
Where's all the money go and why's there so much poverty?
You only need to look at the size of the president's property;
"Let them do it their way, why should they be part of our charade?"
But it seems that doing it their way, has to rely on foreign aid.
In this wild land of adventure and discovery,
With all its corruption and its tragic poverty;
There are some good things just let us remind,
Like kindness, beer and laughter, were never hard to find.
And now after all that riding is there anything you can advise?
"The honest answer has to be, you must just try and stay alive!"
"Potholes, children and donkeys are just some of the obstacles",
You must be alert to stay out of those African hospitals!"
So they arrive in South Africa with their tans and sun-bleached hair,
An altogether more experienced and worldly-wise pair;
Where are they going next, is it Nairobi or Tripoli?
Or is it time to settle down? Well we'll just have to see.

Enter your email address to receive updates to Paul and Zoe's trip story!
Recent Entries
Archives:
Archives:
Monthly
Archives:
Category
Now that summer is here, get On the Road! Take 30% off the Achievable Dream - On the Road! 2-DVD set until August 31 only.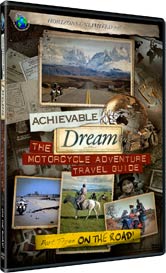 Our veteran travellers share their tips (and great stories) for staying healthy, happy and secure on your motorcycle adventure.
"A fantastic, informative and inspirational DVD."
"It's brilliant - thank you very much!"
Check it out at the HU Store! Remember to use Coupon Code 'ONTHEROAD' on your order when you checkout.
Next HU Events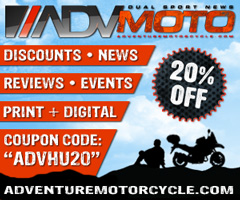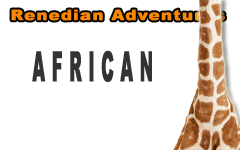 What others say about HU...
"I just wanted to say thanks for doing this and sharing so much with the rest of us." Dave, USA
"Your website is a mecca of valuable information and the DVD series is informative, entertaining, and inspiring! The new look of the website is very impressive, updated and catchy. Thank you so very much!" Jennifer, Canada
"...Great site. Keep up the good work." Murray and Carmen, Australia
"We just finished a 7 month 22,000+ mile scouting trip from Alaska to the bottom of Chile and I can't tell you how many times we referred to your site for help. From how to adjust your valves, to where to stay in the back country of Peru. Horizons Unlimited was a key player in our success. Motorcycle enthusiasts from around the world are in debt to your services." Alaska Riders

10th Annual HU Travellers Photo Contest is on now! This is an opportunity for YOU to show us your best photos and win prizes!
NEW! HU 2014 Adventure Travel T-shirts! are now available in several colors! Be the first kid on your block to have them! New lower prices on synths!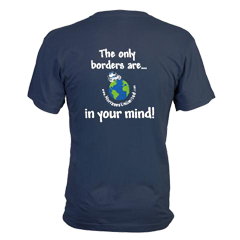 Check out the new Gildan Performance cotton-feel t-shirt - 100% poly, feels like soft cotton!

What turns you on to motorcycle travel?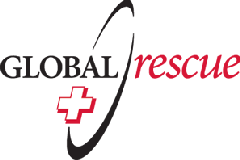 Global Rescue is the premier provider of medical, security and evacuation services worldwide and is the only company that will come to you, wherever you are, and evacuate you to your home hospital of choice. Additionally, Global Rescue places no restrictions on country of citizenship - all nationalities are eligible to sign-up!
New to Horizons Unlimited?
New to motorcycle travelling? New to the HU site? Confused? Too many options? It's really very simple - just 4 easy steps!
Horizons Unlimited was founded in 1997 by Grant and Susan Johnson following their journey around the world on a BMW R80 G/S motorcycle.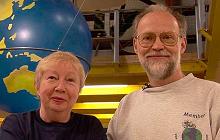 Read more about Grant & Susan's story
Membership - help keep us going!
Horizons Unlimited is not a big multi-national company, just two people who love motorcycle travel and have grown what started as a hobby in 1997 into a full time job (usually 8-10 hours per day and 7 days a week) and a labour of love. To keep it going and a roof over our heads, we run events (22 this year!); we sell inspirational and informative DVDs; we have a few selected advertisers; and we make a small amount from memberships.
You don't have to be a Member to come to an HU meeting, access the website, the HUBB or to receive the e-zine. What you get for your membership contribution is our sincere gratitude, good karma and knowing that you're helping to keep the motorcycle travel dream alive. Contributing Members and Gold Members do get additional features on the HUBB. Here's a list of all the Member benefits on the HUBB.
Books & DVDs

All the best travel books and videos listed and often reviewed on HU's famous Books page. Check it out and get great travel books from all over the world.

MC Air Shipping, (uncrated) USA / Canada / Europe and other areas. Be sure to say "Horizons Unlimited" to get your $25 discount on Shipping!
Insurance - see: For foreigners traveling in US and Canada and for Americans and Canadians traveling in other countries, then mail it to MC Express and get your HU $15 discount!
Story and photos copyright © All Rights Reserved.
Contact the author:
Editors note: We accept no responsibility for any of the above information in any way whatsoever. You are reminded to do your own research. Any commentary is strictly a personal opinion of the person supplying the information and is not to be construed as an endorsement of any kind.
Hosted by: Horizons Unlimited, the motorcycle travellers' website!
You can have your story here too - click for details!