March 09, 2011 GMT
Year 2_Week 1
Well as promised, we're off again. We arrived back in Sheffield just in time for Christmas, and just after the minus 15 temperatures Britain had been having. Needless to say when we arrived back all the pipes in the garage had burst, so the first two days were spent replacing those, so we had no heating and no water. Just as well we're used to roughing it!


Once Christmas was over we made some fleeting visits to family and friends, and then started planning the next part of the trip. Africa was far too complicated to organize visas so far in advance, so we decided to do it separately from the "around the world" leg. So now came the challenging part – trying to miss out all of the dangerous parts, checking which countries had roads, which needed visas and whether they started from the day of issue, finding a route through places and getting to and from the continent without too much hassle.


We soon realized it wasn't going to be easy – and was made worse once Tunisia threw out its government, the Egyptian people routed Mubarek, and then Libya tried to get rid of Gaddafi. We made a list of visas that needed to be bought in London, then a list of visas that could be obtained on the border, and then the remaining ones had to be bought in a previous country nearer the time.



On 14th February 2011 we went down to London for a few days to see what we could organize quickly. Sod's Law came into play when we realized that it was the prophet Mohammed's birthday on the 15th, and all of the embassies of Muslim countries were closed in celebration! So our preparation wasn't quite as good as we thought. We eventually came back with visas for Egypt, Ethiopia and Syria.


It's February 28th and we're on our way to Dover to catch the ferry to Calais. It was all a bit last minute as we came to the conclusion that most of our visas would be collected "on the fly", either on the border or in a previous country. Many Middle Eastern and African countries are unwilling to give you a long visa, preferring 15-30 days and starting from the date of issue which is no good to us. So we'll just have to keep our fingers crossed that no-one refuses us entry, otherwise we could potentially be stuck in no-man's land somewhere.


We stayed in a hostel in Dover overnight, and caught the ferry to Calais the next morning. Stayed in Strasbourg (France) one night then across Germany past Stuttgart and Munich and on to Salzburg (Austria) for one night at a beautiful guesthouse. It was very cold, only 1-4 degrees, and very blustery. Through the mountains to Slovenia and then onto Zagreb in Croatia. On again to Belgrade (Serbia) and had a bit of time to look around the fortress in the city which was very impressive.


Impressive fortress in Belgrade.


The journey out of Serbia and into Macedonia was horrendous – freezing fog all the way and so the landscape was completely hidden from us, and the temperature was struggling around 1 degree. We had to pay 50 euros for a Green Card for Macedonia even though we were only there 1 day. The road to Greece was also foggy but at least the temperature crept up to 3 degrees when it rained. The cost of tolls and vignettes so far across Europe has come to around 100 euros each.

In Greece we stayed near the Municipal Campground that we stayed in last year at this time – they still haven't finished the building work they were halfway through last April! We set off for the Turkish border in driving wet snow, and still foggy weather. We bought our visa at the border for 15 euros, and had to buy a Green Card for 23 euros. The snow never let up all the way to Istanbul, and again it was really windy and we were struggling to keep the bikes on line. The next day was just as bad – heavy rain at first and then wet snow again, with snow piled up at the roadside. The last week has been incredibly difficult – challenging I think is the phrase of choice. Robert also had an 'off', when the chain jumped off his bike doing about 50mph, and locked up the back wheel. No real damage fortunately. His Yamaha chain seems to be stretching quite badly again – he went through three on our first trip, whereas my BMW only used one.

We got through to Bursa and looking at the weather forecast decided to stay 2 days, to give us chance to warm up – we've both been chilled to the bone all week ; and to try and find a new chain, if we can. We got some amazing help from a local bloke called Erhan, and it's kindness like his that renews your faith in human nature.


Bursa, Bike, Blizzard, Buggered.


Our trip through Europe has just been a means to an end – we've run through it quickly, doing motorway miles to get to the Asia/Middle East area, and have had to cope with typical winter weather along the way as well as some very atypical weather. But that's the penalty for trying to miss the rains in Africa later on in the trip. No pain, no gain.

Posted by Sheila Oldfield at
08:43 AM
GMT
March 26, 2011 GMT
Year 2_Week 2-4
Our first trip included lots of natural disasters and extreme weather, but usually had the decency to wait until we'd got out of the country before happening. But not this trip.

Given the amount of coverage the snowy weather has been getting on the local TV, we've come to the conclusion that it's definitely not normal weather for this time of year. This was confirmed when it mentioned on CNN that Turkey was having their worst snow in 10 years – just our luck really. Sub-Saharan Africa is not going to know what's hit it once we get there!


So our two days in Bursa extended to three and our route got amended to head for the coast instead of across the mountains. We fortunately have access to the Internet to check on the weather regularly, and it looked like it was clear on the coast, so that's where we are heading. Fingers crossed we can get out of Bursa – it looks like the roads are OK at about 30 miles to the west.

March 11th: And so it proved to be. We got out of Bursa, and the temperatures steadily improved, as did the road conditions.

What a difference a few miles make!


We made a few stops at Ayvilak, Marmaris, Antalya, Gazipasa, Kizkalesi and a place near Reyhanli going towards the border. Rural Turkey is incredibly poor, and we've come through a mix of mountains (with goats, sheep and a few reasonably-fed cattle) and agriculture. The coast road was really narrow and winding in places, with no barriers between you and the Mediterranean. They are trying to develop the road, but the geography makes it impossible in places, so the lorries struggle uphill at about 5 mph.

We seem to be in the greenhouse area of the country – the valleys have mile after mile of banana, tomato, chili pepper and cucumber glasshouses (or rather plastic sheets!). The hostels and guesthouses we have been staying in have been full of character – and the breakfasts are always excellent – cheese, olives, tomato, cucumber, hard-boiled egg and loads of bread. And all washed down with sweet tea – what more could we want.
March 16th: We have found hostels by looking on hostelbookers.com, hostelworld.com and similar. Usually they've been pretty good but we had a bit of a to-do when the hostel we booked at Muratpasa turned out to be at a different Muratpasa than the one we were currently parked up in, which consisted of three sheds, two donkeys and a tree. It was VERY rural, and we managed with map-pointing and gesticulating to realize that we were at the wrong one, even though it tallied with the map on the website. We had to hurriedly find an alternative place to spend the night, and stopped at a fairly expensive-looking spa hotel in the middle of nowhere, but which was only a little more than we had been paying for the hostels. The manager had studied in England for a while so was delighted to practice his English and help us out. And we got a cracking buffet dinner and breakfast included.
March 17th: It took 45 minutes to get out of Turkey and then another 2 hours to get into Syria. Lots of to-ing and fro-ing between windows and booths and pushing into queues. We got stung for compulsory insurance of 80 US dollars and lots of other indefinable charges – mostly for being foreign I think. But once we got through all the formalities, we had a decent run to Palmyra through some dusty villages. We found a hotel with a lovely view of the Citadel and the old town ruins.


Ruins at Palmyra, Syria


We're now definitely in mosquito territory, and they had no hesitation in attacking Sheila (obviously the sweeter of the two of us!). So while she had 9 bites itching and swelling on her arms and shoulders, they gave Bob a miss. The three on her face made her look a bit like the Elephant Man -just as well she was wearing her helmet most of the time.

The 4:20 call to prayer by the mosque behind the hostel was a bit of an annoyance, but since we'd collapsed into bed at around 20:15, it was about time we were awake anyway. It's a very poor country away from the capital, and donkeys are common, and most of the cars have seen better days. The Syrian landscape is similar to Turkey only with rockier desert. There are some stunning views.

Stunning Syria


March 18th: We haven't seen any decent sized bikes since Europe, so it was a bit of a surprise when the two lads on a Gixer 1000 went past us on their back-wheel! Then he slowed down until we'd passed him and then did a stand-up wheelie, again 2-up. All the time without helmets and with just safety flip-flops for protection!
March 19th: It again cost us money to get out of Syria, and a shed-load more to get into Jordan, having to pay for compulsory insurance, visas, and a carnet processing fee. I'd found an ATM on the border to get some cash out, but then used all of it in fees, so had to go and get another lot out. But at last we were on the pretty good roads towards the Dead Sea, and then on to Petra. We were looking for a campsite but found a Bedouin camp instead who offered us a marquee-size tent to put our tent inside, with a load of benches to sleep on. So we just slept inside that. They were very hospitable, and the sage tea was very refreshing.

The Jordan scenery is very beautiful again with rocky desert, and its fair share of donkeys and camels. We were staying near Little Petra, and were told by another guest at the campsite that it wasn't really worth the fee they were charging for Petra, and that Little Petra was just as good, and free. So we went there instead. And stunning it was too. It looked like a practice version of the real thing (so we're reliably informed).


Little Petra, Jordan

We followed the King's Highway south (passing the sign for Wadi Rum (Lawrence of Arabia etc)), and to Aqaba where we hoped to get a ferry to Egypt. We stumbled upon a ticket office, and found out the ferry sailed at midnight. So we didn't have anything to do for the next 11 hours. We parked up and did our best to hide from the sun.


March 21st: As expected, the ferry didn't leave on time, leaving finally at 01:15, and with no concept of "tying things down". We were left to our own devices to get the bikes secured, so borrowed some rope left lying around, and strapped them against some ironmongery. It was really hot on deck (to us anyway), but most of the local people were huddled inside trying to keep warm, so we found a quiet spot and lay down for a few hours sleep. We docked at 5:00, and were directed to the Egyptian Tourist Police. They took us through all the required formalities for the paperwork, and relieved us again of most of our cash – 1020 Egyptian pounds for customs, 750 for insurance, 60 for photocopies, and 60 for Traffic Police. We also had to get some Egyptian number-plates issued. That all took 3 hours, but at least we could then get back on the road.

We were only allowed to take particular roads – there are military checkpoints all the way who want to see your passport, and to know where you are going. It may take longer, but at last you feel safe - I don't know if this is because of the recent uprising, or whether it's usual procedure. Everyone is very welcoming though, and the military are also very curious about the bikes and where we've come from.


While going along, everyone was flashing their lights at us – we thought this was just acknowledging us, but soon realized that they were telling us we'd got our headlights on. Later, we were told that this is seen as really bad behavior in Egypt. But we can't turn ours off. (More about this later.)

We had to go under the Suez Canal at one point, and although I was desperate to get a picture, the military presence suggested that that would be a bad thing to do.

The roads were fairly quiet and at times we were the only vehicles in sight. This all changed once we got to about 40km outside of Cairo. What a palaver. The main road was a dual carriageway and was full of lorries trying desperately not to brake or lose momentum. So they were just weaving round slower vehicles (i.e. carts and minibuses) without changing speed, and apparently without looking to see what was in the outside lane before they moved. It was all pretty intense, and I thought at that point, that I'd seen all the worst driving I could possibly see. I was wrong.


Top tip for anyone travelling to Cairo: Do as the locals do, and let Allah guide you through the maelstrom. Alternatively, leave your bike at home.

I'd heard all the stories, but had taken them with a pinch of salt. But the locals are maniacs – I've never seen such poor driving. As long as your horn works, you have a right to the smallest of gaps. Even if your car doesn't look big enough for the space, you have to fill it, otherwise someone else will. The badly-maintained pick-ups that act as buses, and the minibuses, coaches and lorries are seemingly all out to kill you, and even if there are only two lanes painted on the road, it doesn't really mean two, it means four, and sometimes five if there's enough space. And the horn isn't used aggressively in general, it's more of an "I'm here" beep, or an "I'm coming through" indication. And just because you're on the correct side of the road doesn't mean you won't meet someone coming the opposite way straight towards you, just because it's quicker for him to get where he wants to go. The only rule is that there are no rules. Learn that and you'll be fine. Just don't break your horn (or have small hands like me so that you can't cover the clutch and beep at the same time!)
We had planned to go around Cairo on the ring-road, but Sod's Law intervened, and we found ourselves in the very centre, fairly near Tahrir Square. Eventually Bob's GPS got us going the correct way, doing illegal U-turns a good few times, and we found the campsite. This was an awful place, with very poor facilities, but the only campground near enough the Embassies but far enough to steer clear of any trouble. The only good thing was the taxi-driver that took you into the Embassy and stayed around while you got all the necessary paperwork done.

We got our Sudan visa in a day, with a quick visit to the British Embassy to get an invitation letter first. So at least we can get to the next country on our list. We managed a visit to the Egyptian Museum while we were there, and saw the Tutankhamen Mask and artifacts. Fairly impressive, although we weren't allowed to take our cameras in to the Museum which was a bit annoying, and the place is fairly uninspiring in the way it displays the objects. It doesn't look as though it's had an upgrade since Carter's day. We also fitted in a visit to the Giza Pyramids and Sphinx, which was just up the road. They were just stunning.
Robert of Arabia
March 24th: Leaving Cairo was a relief, just to see the back of the smog-ridden and dirty dusty streets, so we headed south to Luxor. We missed the main road we thought we were looking for, and ended up on a road that went through every tiny village at the side of the Nile. We had to slow down every few miles to negotiate traffic calming features (or metal barriers and donkey-carts as we like to call them), and there were checkpoints all along the way again. Mostly we just got waved through them, with a cheery wave by the young army/police lads, and a "welcome".

We found a new road, which looked like it had only recently been finished, and there were some signs (in Arabic) which we later realised probably said "no fuel for the next 130km". We guessed this after Sheila's bike ran out of petrol 20km before the next main town. We used the contents of the cooking-stove bottle first and that got us another 10km, and then siphoned out another litre from Bob's bike. That eventually got us into Sohag, and the petrol station. We felt quite stupid, since we've got two empty 10-litre jerry cans strapped to Sheila's bike, but didn't think we'd need them here!

As the road was so slow, our plans to camp at Luxor meant that we were still on the road after it went dark. We'd always said we weren't going to drive in the dark in any country. We tried to ask a few cafes and petrol stations if we could camp beside them, but we couldn't get them to understand. And our headlights seem to be blinding everyone, so they keep flashing full beam at us all the time. They don't use anything but side-lights in the countryside, to make sure they don't blind oncoming traffic – you can imagine how popular we are, since we can't turn ours off!

At the next military checkpoint we asked if we could put our tent up, and after much passing the buck, eventually someone said yes. Sheila had done her 'tired and emotional' routine, which seemed to work, so they let us pitch our tent behind their office, which was fairly noisy until late with traffic passing through constantly, but we were too tired to care. So today was full of incidents – running out of fuel and wild camping with an audience.
March 25th: Finally we got to Luxor, and a lovely campsite. We stayed in a room rather than pitch the tent, and did some well-needed washing of clothes and persons. We had a run to the Valley of the Kings, looked at the Luxor Temple, and visited the Karnak Temple. All very beautiful, but again they don't let you take in your camera to the Tombs in the valley. But Karnak was spectacular.
We decided to get some more cash out, so that we can have a good meal – we haven't eaten a square meal since Turkey. At this point, the ATM machine decided to eat my Debit card. Since it was Friday, everything is shut, and doesn't open properly until Sunday. A helpful man at the bank premises called the bank Head Office for me on his phone, so that I could speak to someone, but they just said I had to speak to my own bank. So we had to go back to the campsite, and call up my bank to cancel the card, which means one less for us to use. Bit of a nuisance, but we'll just have to manage.
Whenever we order any food in restaurants/cafes we always seem to end up with plates and plates of stuff that we weren't expecting. And we never really know what we're supposed to do with it all. They bring you rice that you never asked for, and then loads of vegetables cooked in different ways, some hot, some cold, and then some gravy-like stuff to dip into. And the meat is often gristly and fatty (which Sheila hates), and not readily identifiable. But it's all fuel for us, so we just have to eat it and pretend that it's roast beef and Yorkshire's.
March 26th: We're in Aswan and off to try and arrange a ferry to Sudan tomorrow. So I'm guessing Internet access is going to be fairly patchy until we get further south towards Kenya. But we'll update this when we are able – you never know what's going to be available until you get there.

Posted by Sheila Oldfield at
07:35 PM
GMT
Enter your email address to receive updates to Bob and Sheila Oldfield's trip story!
Recent Entries
Archives:
Archives:
Monthly
Archives:
Category
Now that summer is here, get On the Road! Take 30% off the Achievable Dream - On the Road! 2-DVD set until August 31 only.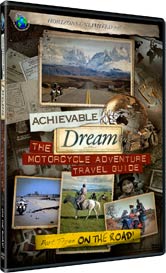 Our veteran travellers share their tips (and great stories) for staying healthy, happy and secure on your motorcycle adventure.
"A fantastic, informative and inspirational DVD."
"It's brilliant - thank you very much!"
Check it out at the HU Store! Remember to use Coupon Code 'ONTHEROAD' on your order when you checkout.
Next HU Events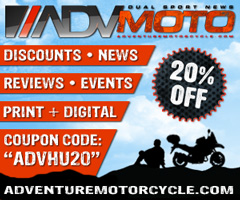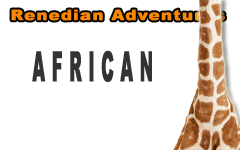 What others say about HU...
"I just wanted to say thanks for doing this and sharing so much with the rest of us." Dave, USA
"Your website is a mecca of valuable information and the DVD series is informative, entertaining, and inspiring! The new look of the website is very impressive, updated and catchy. Thank you so very much!" Jennifer, Canada
"...Great site. Keep up the good work." Murray and Carmen, Australia
"We just finished a 7 month 22,000+ mile scouting trip from Alaska to the bottom of Chile and I can't tell you how many times we referred to your site for help. From how to adjust your valves, to where to stay in the back country of Peru. Horizons Unlimited was a key player in our success. Motorcycle enthusiasts from around the world are in debt to your services." Alaska Riders

10th Annual HU Travellers Photo Contest is on now! This is an opportunity for YOU to show us your best photos and win prizes!
NEW! HU 2014 Adventure Travel T-shirts! are now available in several colors! Be the first kid on your block to have them! New lower prices on synths!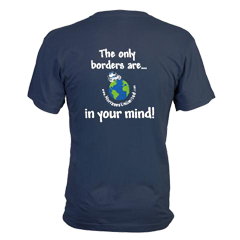 Check out the new Gildan Performance cotton-feel t-shirt - 100% poly, feels like soft cotton!

What turns you on to motorcycle travel?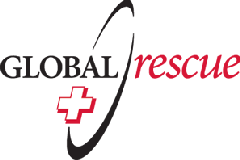 Global Rescue is the premier provider of medical, security and evacuation services worldwide and is the only company that will come to you, wherever you are, and evacuate you to your home hospital of choice. Additionally, Global Rescue places no restrictions on country of citizenship - all nationalities are eligible to sign-up!
New to Horizons Unlimited?
New to motorcycle travelling? New to the HU site? Confused? Too many options? It's really very simple - just 4 easy steps!
Horizons Unlimited was founded in 1997 by Grant and Susan Johnson following their journey around the world on a BMW R80 G/S motorcycle.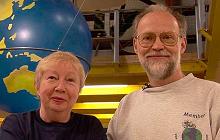 Read more about Grant & Susan's story
Membership - help keep us going!
Horizons Unlimited is not a big multi-national company, just two people who love motorcycle travel and have grown what started as a hobby in 1997 into a full time job (usually 8-10 hours per day and 7 days a week) and a labour of love. To keep it going and a roof over our heads, we run events (22 this year!); we sell inspirational and informative DVDs; we have a few selected advertisers; and we make a small amount from memberships.
You don't have to be a Member to come to an HU meeting, access the website, the HUBB or to receive the e-zine. What you get for your membership contribution is our sincere gratitude, good karma and knowing that you're helping to keep the motorcycle travel dream alive. Contributing Members and Gold Members do get additional features on the HUBB. Here's a list of all the Member benefits on the HUBB.
Books & DVDs

All the best travel books and videos listed and often reviewed on HU's famous Books page. Check it out and get great travel books from all over the world.

MC Air Shipping, (uncrated) USA / Canada / Europe and other areas. Be sure to say "Horizons Unlimited" to get your $25 discount on Shipping!
Insurance - see: For foreigners traveling in US and Canada and for Americans and Canadians traveling in other countries, then mail it to MC Express and get your HU $15 discount!
Story and photos copyright © All Rights Reserved.
Contact the author:
Editors note: We accept no responsibility for any of the above information in any way whatsoever. You are reminded to do your own research. Any commentary is strictly a personal opinion of the person supplying the information and is not to be construed as an endorsement of any kind.
Hosted by: Horizons Unlimited, the motorcycle travellers' website!
You can have your story here too - click for details!