May 02, 2010 GMT
Week 7-8

The nylon shell-suit is alive and well in living in the Eastern-bloc countries of Bulgaria and Romania. I've never felt so bang-on-trend!


April 15th - Border crossing between Romania, Moldova and Ukraine was a nightmare – had to go into Moldova twice, and got stung for a Green Card the second time. Stayed in a state-run hotel in Izmajil in Ukraine. When we booked in, we had to choose our breakfast for the following morning – "you may have porridge or one egg or one omelette, and tea" said the receptionist, and she wasn't joking.


April 16th – thanks to Vlad for recommending the correct Black Sea Hotel in Odessa. Apparently the other one has wall-to-wall "working ladies".


Caption 1: The famous Odessa steps.


April 19th - Road from Odessa to Mykalijiv had to be seen to be believed, given that it's an "M" road. Sheila's Yamaha o ff-road school certainly was a good basic grounding of off-road riding and this completed her training (I hope). Thanks to Sacha, Dimi in Myklajiv for finding B&B, and for their hospitality.


Caption 2: Dimi, Sacha and the boys outside Freedom Bar, Mykalijiv.


April 20th - Police around Melitopol and Mariupol are bad (for that read corrupt) souring the feel of the country completely. If it wasn't for the help and friendliness of the people, we could quite easily hate this place. But on balance, we've met more nice people than bad.
April 25th – across the border to Russia. Again fleeced by the police. I think foreigners are an easy target, especially since they take your passport off you until you pay them. We're getting cuter though – used up our Ukraine hyrvnia instead of our roubles, and Sheila is now the money-holder – it would seem that women aren't expected to carry any money (how little they know!). Roads are good though, so we made some good mileage.
April 26th – Volgograd for another cultural interlude. Went to see "The Motherland calls" statue, which is absolutely awe-inspiring. We were both speechless, and it was such an incredibly moving place, with the "Eternal Flame" and loads of other statues. We're the first ever guests at the hotel we found, so they've been amazingly helpful.


Caption 3: "The Motherland calls", Volgograd - stupendous, enormous, gob-smacking.


Caption 4: The Eternal Flame, Volgograd

April 28th – Russia/Kazakhstan border crossing took a few hours – these people don't have a rush in them. Once we'd got in, almost every car beeped and waved at us. And every time we stopped, we got a crowd round us, and people wanted to take pictures of the bikes (and us occasionally).The country is just enormous swathes of nothing – just scrubland, and the odd really poor road. I thought the previous eastern-bloc countries were bad – these are infinitely worse. We passed the road-crew who were obviously the maintenance team – probably for the whole country. There were only four of them, and they had no tar, or lorry, or roller. Just a bucket of stones.


Caption 5: This sight took us by surprise...


April 30th – longest, hardest day yet. Had camped at a truck-stop the previous night, in the middle of nowhere (so it was free), but 4 blokes turned up at 1 in the morning to take pictures, we think. But they managed to push over both bikes, waking us both up. And nervous for the next 5 hours. The Kazaks are very nosy and pushy, but don't have a bad bone in them, I don't believe. They were very apologetic, and wandered off quite sheepishly. And then we had a really tough day, on pot-holed roads, and tracks, and I don't mind telling you, it brought me to tears at one point. But we got through it together.
May 1st – got to Aqtobe in North Kazakhstan, the furthest inland we can get, looking at a map. It's their equivalent of Labour Day here, so everyone out promenading in their Sunday best.

Communication may be sporadic from now on, but we'll do our best when we can.

Posted by Sheila Oldfield at
08:43 AM
GMT
May 29, 2010 GMT
Week 9-12

Our track is not only shown by our maps and GPS, but also by the increase in chocolate consumption. Bob seems to have kick-started the slab chocolate distribution industry single-handedly – almost every bar we've bought has been close (or past) its sell-by-date, and we're currently up to about 3 bars per day. So anyone following us through these countries will at least have 'fresh' bars to buy!


May 2nd – got some good local information about Kazakhstan roads. The son of the hotel owner (who also owns a petroleum company) told us we shouldn't have used the 'road from hell' that we used to get to Aktobe. (Isn't hindsight a wonderful thing.) But he also checked out all our expected routes through Kaz, and told us which other roads to avoid, which was a lot more helpful.


May 3rd – another long day – 408 miles. Bob got the first puncture at a particularly bad time, and we ended up not being able to find anywhere to stop. Camped at a picnic spot, and hid in the very sparse woods alongside. Even so, we had a fairly sleepless night - these people don't seem to sleep, and there were locals coming and going most of the night. The only good point was that we saw our first wild Kaz eagle – a very impressive sight.


May 4th – this country is just so enormous it's unimaginable. And still so full of nothingness.


Caption 1: Bus stop in the middle of nothingness.
May 5th – more off-road stuff. They may be designated as major roads on the map but they're the equivalent of Derbyshire dirt tracks. I tipped off on the rough stuff a couple of times, but slowly so no damage to either me or more importantly the bike. Just a bit of a paddy at the end of some road-works (where they take up all of the surface and leave it in striations). Bob got off his bike to offer some comfort, and the wind promptly pushed his bike into me whilst I was still on mine. So we all fell over which at least made me stop blubbing.


May 6th – into Astana, a very pretty place. Hotel was expensive but managed to sweet-talk them into giving us a discount. Bob was inside negotiating with the Receptionist while Sheila looked after the bikes, and a bloke wandered past with his grandson. I let the bairn sit on the bike, and found out the bloke was the General Manager , so he agreed to "see what he could do" about the price of the room. Once we'd got to our room, they sent up a basket of fruit, which was nice and very welcome. Thanks to Vargis and Erhan for their thoughtfulness.


May 8th – reasonable road to Semey. Pulled over at side of road once in the city to check our bearings, a young lad on a Ural pulled up and offered to take us to the hotel we were looking for. By the time we'd done about 400 metres, we had two more of his mates turn up. He also arranged to take us out of the city the next morning. Turns out they were members of the White Wolf motorbike group.


May 9th – 5 of the White Wolf members turned up to take us out of the city. And since we also needed some chain-lube, they took us to a suitable shop and got some silicone spray (which they use in place of lube). Thanks to Dima, Julia, Slava , Zhenia and mates for their welcome assistance.


Caption 2: Members of the ever-helpful White Wolf MG.


The Kaz-Russian border was relatively painless if a little time-consuming. Found a wooden chalet-style hunting lodge near Barnaul to stop, and there was a party going on. Us turning up seemed to create a bit of a stir, and we got invited to the party. It was Julia's 35th birthday, and her cousin Alexander (a psychiatrist) took us under his wing, and was delighted to explain proceedings to us. The Russians love a party – and love to sing traditional folk songs. They also seem to like "compere's" who control what goes on, and dress up in strange outfits (camels and belly-dancers to name but two). But it was an incredible night, and since Alexander took a shine to Sheila, we also learned how to drink vodka properly (with sparking water, since you ask). A delightfully good-natured night, and made all the more interesting since they asked us to partake of their feast (horse-meat and pike included) even though we'd just paid for a good meal.


May 10th – gathered we'd managed to lose another hour on the clock – we keep doing that without realizing -these countries are just so big. Found a taxi-driver to take us to a back-street guest-house – basic but clean and cheap.


May 11th – almost stopped by snow, but a local ambulance driver shadowed us until the nearest town, to make sure we got somewhere decent. It's things like that, that make you realize people aren't all bad. Found a 'motel' to stop at after thinking we weren't going to find anywhere.


May 12th – set off but had to turn back after 25 miles, after the road turned to solid ice. Not good on a bike.


Caption 3: Ice and motorcycles don't mix.


May 13th – set off a bit later than normal, and roads were a bit better. Unfortunately that meant we were later getting to the Russia-Mongolia border, and they closed for lunch just as we got there. So it was tea-time just as we got into Mongolia – no-man's land had to be seen to be believed – two-foot-high ruts of mud and snow. I wondered what the hell I'd got myself into.


May 14th – woke up (in the tent) to a blizzard, so promptly went back to sleep for most of the day. Intermittent snow meant there was little point in trying to move.


Caption 4: After-effects of a Mongolian blizzard.


May 15th – another snowy night. About 13:30 it seemed to pick up a little bit, so decided to hurriedly pack-up. Got as far as the first village (Tsagaannuur) only to be told in sign language and pidgin-English that the snow stretched as far as Hovd. Asked a local if anyone had a truck that we could put the bikes onto. After much wheeling and dealing, with Sheila getting more and more stressed and nervous of everyone, we found a guy who would take us to Hovd and the edge of the snow and ice. The bikes were manhandled onto an ancient truck along with 2 blokes to watch over them and one to operate the starting-handle every time we stopped, and the driver's wife in the cab with us, and we eventually set off at 20:00. We got to Olgii at about 23:00 after the most horrendous journey over the mountains. The truck-driver was obviously an excellent driver, but a maniac. The bikes were jumping about in the back of the open truck, and every deep crater and inclin shook everything to buggery. I thought we'd lost all of the luggage at one point. Something strange happened at a "comfort-break", and the driver stormed out of the truck-stop and set off with just us and one of the lads in the back. He frightened the life out of both of us, careering at speed out of the village, and onto the snow-covered tracks out into the mountains. I've never been so frightened for my life.


May 16th – got to Hovd at 06:30. Had to park on a bit of a slope and a bit of sand, so that we could get the bikes out of the back of the lorry. Had managed to damage the panniers on both bikes, along with some other minor bits of damage.


May 17th – road disappeared after about a mile outside of Hovd. Really hard work – loose gravel, loose stones, no hard surface to ride on at all. I fell off a number of times, and was so exhausted I just kept falling over as soon as the bike wiggled. Stopped and put up tent, and immediately attracted 2 bikes, 4 blokes and one horseman – all interested in the bikes, and where we'd come from, and where we were going to. These people have a natural curiosity that is usually quite charming, but we were just both so tired we just wanted to get something to eat and fall into bed. But even though we couldn't understand each other we had a lovely conversation with Aro (and his horse) and he was intrigued by our quick-pitch tent.


May 18th – woken up by a flock of sheep and goats – we'd obviously pitched our tent in their usual route. Aro also turned up with his wife to help us take down the
tent.


Caption 5: What a view to look out onto…


May 19th – tracks have got worse – shale, dirt and now sand. I'm really struggling with the off-road stuff, and am hurting myself every time I come off even though it's just slow-speed get-offs.


Caption 6: Mongolian version of the M1. No, really. This is their 'major route'.


But just when you get to your lowest ebb, something happens to pull you out of the abyss you're in. This time, it was a young lady at the hotel in Altai called Tsega – she spoke no English, but we managed to get a cracking meal made, using our Wordless Travel book and pointing in her kitchen. She was keen to help, and walked us to the local shop, to help us get some supplies (chocolate).


May 20th – Yamaha started to play up – battery not charging. And the headlamp blew on the Beemer.


May 21st – Yam electrics started to close down, and finally died. In the middle of nowhere. With hundreds of tracks all around, but no-one using them. Wasted 2 hours trying to work out what was wrong, then trying to bump the Yam (unsuccessfully), and finally took the battery off the Beemer and connected it the Yam. Only managed about 40 miles today. A very bad day all round. But then stopped at a ger camp – had a cracking meal and pitched our tent out the back. They couldn't do enough to help, and told us that we couldn't go any further, since the river was too high to cross with a motorbike.


Caption 7: Tired and dirty in a ger.


May 22nd – another scary scenario. Had to cross a river that was thigh-high and fairly fast-flowing. The ger owner handily found a pair of waders (who'd have thought) and helped Bob push/pull the bikes across, whilst I followed with the helmets and boots. Could have been another show-stopper, but in the end was OK – and the lorry-drivers that were parked up gave Bob a round of applause. We thought they were stuck as well – turns out they were just waiting to see whether we managed to cross successfully or not.


May 24th – finally managed to hit some tarmac. Bikes are both running badly after over a week of slow stop-start 10mph tracks.


Caption 8: You wouldn't believe the relief we felt on finding asphalt.


May 25th – got to Ulaanbataar finally. Found a decent hotel and washed both ourselves and our clothes – everything smells of the road, and we're both dusty and grubby. Beemer decided to spew its guts all over the road, and flash all its warning lights, just to prove they still worked.


I wrote the following paragraphs at the time rather than afterwards as above: "With the benefit of hindsight, travelling across Mongolia on a motorbike was the most stupid thing I could ever have dreamed of. This is the hardest country we've ever visited, and it would have been a whole lot easier if I'd had any previous off-road experience. It was the longest, toughest 1000 miles I have ever done, and made all the more difficult because I kept falling off (albeit at slow speed). And in a country with no roads, there are of course no need for road-signs. So every Mongolian must either navigate by the stars, or by mounds of stones by the track, or by word of mouth passed down from father to son. Whichever way they do it they have definitely got one over on us – we're permanently searching for the right road. We think we lost the road on day 80, and aren't quite sure we ever found it again! I really wanted to love Mongolia – its remoteness and desolation – but I just ended up enduring it. But thanks go to Bob for picking me up an average 3 times every day, and for trying to teach me skills in 3 days, and for taking the Beemer further up the track every time I froze."


May 26th – even though the Chinese Embassy back in the UK assured us we had all the documentation necessary, we still felt compelled to go to the Mongolian office, to double-check. Just as well we did – 'you want to take motorcycles – no, not possible'. So our plans have been hurriedly (and expensively ) amended. We're trying to arrange to get the bikes to Vietnam or Thailand, whilst we fly to China. We don't want to miss out on this part of the trip, but are snookered. So it's been stress and upset all round. Things still haven't been sorted and we'll have been here more than a week by the time we've got some (very expensive and constantly changing) quotes. Looks like later plans may have to be curtailed, to cope with the extra unbudgeted expenses.


May 27th – decided to leave our worries behind us for a short while and visit an equestrian statue of Genghis Khan, outside Ulaanbaatar. Very impressive, in a different way to the Volgograd statue. Will be stunning when the development has finished, including the ice-rink of all things.


Caption 9: Genghis in all his glory.

Enter your email address to receive updates to Bob and Sheila Oldfield's trip story!
Recent Entries
Archives:
Archives:
Monthly
Archives:
Category
NEW! HU 2015 Motorcycle Adventure Travel Calendar is now available! Get your copy now for some terrific travel inspiration!
HUGE, 11.5 x 16.5 inches, beautifully printed in Germany on top quality stock! Photos are the winning images from over 600 entries in the 9th Annual HU Photo Contest!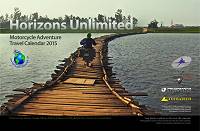 "The calendar is magnificent!"
"I just wanted to say how much I'm loving the new, larger calendar!"
We share the profit with the winning photographers. YOU could be in the HU Calendar too - enter here!
Next HU Events
NEW!

USA Virginia: Apr 9-12, 2015
Take 40% off Road Heroes Part 1 until October 31 only!
Road Heroes features tales of adventure, joy and sheer terror by veteran travellers Peter and Kay Forwood (193 countries two-up on a Harley); Dr. Greg Frazier (5 times RTW); Tiffany Coates (RTW solo female); and Rene Cormier (University of Gravel Roads).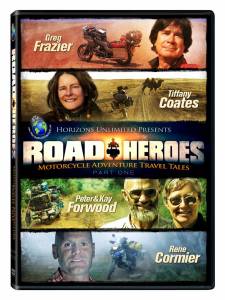 "Inspiring and hilarious!"
"I loved watching this DVD!"
"Lots of amazing stories and even more amazing photographs, it's great fun and very inspirational."
"Wonderful entertainment!"
Check it out at the HU Store! Remember to use Coupon Code 'HEROES' on your order when you checkout.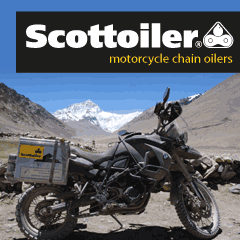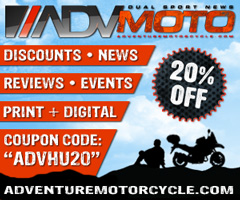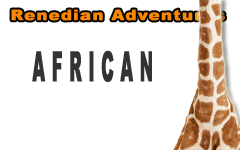 What others say about HU...
"I just wanted to say thanks for doing this and sharing so much with the rest of us." Dave, USA
"Your website is a mecca of valuable information and the DVD series is informative, entertaining, and inspiring! The new look of the website is very impressive, updated and catchy. Thank you so very much!" Jennifer, Canada
"...Great site. Keep up the good work." Murray and Carmen, Australia
"We just finished a 7 month 22,000+ mile scouting trip from Alaska to the bottom of Chile and I can't tell you how many times we referred to your site for help. From how to adjust your valves, to where to stay in the back country of Peru. Horizons Unlimited was a key player in our success. Motorcycle enthusiasts from around the world are in debt to your services." Alaska Riders

10th Annual HU Travellers Photo Contest is on now! This is an opportunity for YOU to show us your best photos and win prizes!
NEW! HU 2014 Adventure Travel T-shirts! are now available in several colors! Be the first kid on your block to have them! New lower prices on synths!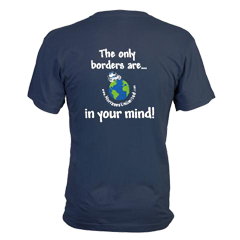 Check out the new Gildan Performance cotton-feel t-shirt - 100% poly, feels like soft cotton!

What turns you on to motorcycle travel?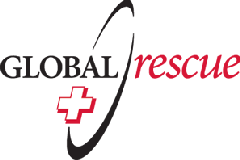 Global Rescue is the premier provider of medical, security and evacuation services worldwide and is the only company that will come to you, wherever you are, and evacuate you to your home hospital of choice. Additionally, Global Rescue places no restrictions on country of citizenship - all nationalities are eligible to sign-up!
New to Horizons Unlimited?
New to motorcycle travelling? New to the HU site? Confused? Too many options? It's really very simple - just 4 easy steps!
Horizons Unlimited was founded in 1997 by Grant and Susan Johnson following their journey around the world on a BMW R80 G/S motorcycle.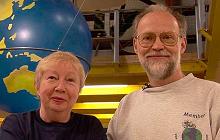 Read more about Grant & Susan's story
Membership - help keep us going!
Horizons Unlimited is not a big multi-national company, just two people who love motorcycle travel and have grown what started as a hobby in 1997 into a full time job (usually 8-10 hours per day and 7 days a week) and a labour of love. To keep it going and a roof over our heads, we run events (22 this year!); we sell inspirational and informative DVDs; we have a few selected advertisers; and we make a small amount from memberships.
You don't have to be a Member to come to an HU meeting, access the website, the HUBB or to receive the e-zine. What you get for your membership contribution is our sincere gratitude, good karma and knowing that you're helping to keep the motorcycle travel dream alive. Contributing Members and Gold Members do get additional features on the HUBB. Here's a list of all the Member benefits on the HUBB.
Books & DVDs

All the best travel books and videos listed and often reviewed on HU's famous Books page. Check it out and get great travel books from all over the world.

MC Air Shipping, (uncrated) USA / Canada / Europe and other areas. Be sure to say "Horizons Unlimited" to get your $25 discount on Shipping!
Insurance - see: For foreigners traveling in US and Canada and for Americans and Canadians traveling in other countries, then mail it to MC Express and get your HU $15 discount!
Story and photos copyright © All Rights Reserved.
Contact the author:
Editors note: We accept no responsibility for any of the above information in any way whatsoever. You are reminded to do your own research. Any commentary is strictly a personal opinion of the person supplying the information and is not to be construed as an endorsement of any kind.
Hosted by: Horizons Unlimited, the motorcycle travellers' website!
You can have your story here too - click for details!