April 18, 2011 GMT
Year 2_Week 5-7

March 27th: Arranging the ferry proved to be a bit of a nightmare, with misunderstandings all round. The manager at the ticket office was a bit full of himself and came up with a document we had to produce (which no-one else has ever mentioned) which entailed a visit to the Traffic Police. He was adamant that we should get this document for both bikes, and then deliver the bikes to the port all by 12:00 otherwise the barge would go without the vehicles and we would be waiting around for another week. So we rushed through everything, and turned up at the port as soon as we were able, which was about 14:00. There was another hour of paperwork (and some greasing of palms), but eventually they said we could load the bikes on to the vehicle barge. This goes separately to the ferry, and travels more slowly, so they look to send it off the day before the Tuesday passenger ferry.


One of the vehicles had to be driven off (31-year-old Toyota Land Cruiser) so that we could get the bikes on, and the young Dutch couple, Tijs and Dana, were soon firm friends, so we shared a taxi back to Aswan as they were staying at the same hotel.


March 28th: The port authority was incredibly chaotic, and there were no signs to tell you where to go – well none that we could read. We were told at first that the 550-capacity ferry was full because of Sudanese going back to their homeland after the unrest in Libya and Egypt. But looking at the type of people, it was clear that they were traders, buying stuff in Egypt and selling it in Sudan (DVD's, Satellite receivers etc). Because we had been so late in booking, we didn't have the opportunity to get a 'cabin'. Big mistake! We were loaded onto the passenger ferry, and then had to sit on deck all day (and the shade kept moving) with all our bike kit with us. Sheila overheated to a lovely crimson colour, and a couple of French people that we'd met earlier were really concerned for us. Once the sun went down, it was a little cooler, but then we couldn't vacate our space otherwise it would have been filled by someone else. So we had to miss the in-flight meal, and hold going to the toilet for a while! People were just jam-packed in together, and we came to the conclusion that the Egyptians/Sudanese have incredibly good night-vision as they seemed to be able to pick a route through people's belongings without even trying, whereas we were kicking people with our boots, and didn't dare move after a while. Fortunately Tijs and Dana let us share their cabin to get some shade the next morning.


March 29th: It turned really cold during the night, so I was relieved I'd left my Goretex inner in my jacket. But the sky was just magical. And we passed Abu Simbel just after the sun came up.


Abu Simbel from the ferry.


When we finally docked in the Sudan, we were told that the barge hadn't even left Aswan yet, so we had to be taken to a hotel in Wadi Halfa. There was us, Tijs and Dana, and 3 oldish French couples – we all seemed to be in the same bowl of sh*t so we all hooked up. We had a pretty good time, even though the French people only spoke French. We managed interesting conversations, and at least Sheila managed to get her ear in, ready for the French-speaking countries further along our route.
March 30th – Decided to travel with Tijs and Dana for a while, as we were going the same way, towards Khartoum, and they hadn't used their GPS before and were a little unsure of how to use it. We didn't find the 'good' direct road, but ended up on the one that followed the Nile. We wild-camped that night and it was good to have some company, and more resources!


Wild-camping, 650km from somewhere in Sudan.

March 31st: Had a really long day today (437 miles) to try and get to Khartoum. Sheila seemed to have picked up a cold (unless it's malaria already!), what with all those bodies packed in together on the ferry deck, so she felt shocking. We finally found a campsite just before it got dark, and it was full of refugees from Libya. They looked as though they'd been there a couple of weeks, and the facilities were just disgusting. We'd been recommended this place by another Dutch couple we met in Wadi Halfa, but it was appalling. We were all so tired though that we just collapsed into our tents.
April 1st: Moved campsite a few miles back in towards the centre of town and the embassies. Tijs and Dana needed their Ethiopian visa, and we thought we'd get our Kenya visa here. But Fridays and Saturdays (and sometimes Sundays) are part of the weekend, so they're not always open. We met a South African couple on bikes who were on their way north, and who passed a load of good information onto us. We exchanged similar details for northern Sudan, Egypt, Jordan and Syria. Robert also did some much-needed maintenance on the bikes (and some on the Dutch Cruiser!).


April 2nd: Tried to find the embassies from the Lonely Planet book that the Dutch had (5-years out-of-date unfortunately), and failed miserably - seems like they've relocated both of them. So we had a bit of a wasted day, but were taken pity on by a bloke in a big Toyota, who took us to where the Ethiopian Embassy is situated now, and then dropped us back near the campsite. People have been just amazing – I certainly wouldn't have dreamed of picking up 4 strangers and ferrying them around for nothing!


Kitchener's gunboat, Khartoum


April 3rd: We left the Dutch, agreeing to meet up with them in a couple of days or so. We left to go towards the Ethiopian border – the landscape has just been desert and rocky scrubland. You wonder how these people live – we've seen loads of camels, goats and cattle, but there doesn't seem to be anything to feed them on.


April 4th: Today was our first problem with the BMW. When we set off, I could only engage first gear, so I had a maximum speed of 25mph (40km), with the engine screaming and vibrating itself to bits. Robert decided we needed to get to our next campsite, so that he could have time to take things to bits and try and fix it. So we did about 10 miles to the Ethiopian border, and three and a half hours later found ourselves in another new country. We then had another 5 hours chugging along at not many miles an hour before we got to Gondor the biggest town nearby.


We treated ourselves to a hotel, with a few cockroaches thrown in free. But at least we'd arrived somewhere where Robert could take a look at the bike, and potentially get stuff made/welded if needed.


April 5th: Robert did his usual master-mechanic thing, and fixed the Beemer, without the aid of a safety-net! I knew there was a reason I brought him.


Miracle-worker at work.


April 6th: Left to go through mountains (10,000 feet at one point), and the scenery was just beautiful. There are people everywhere you look – even when you think you are in the middle of nowhere, a head will pop up from somewhere and then you notice there are people walking/sitting/tending livestock/carrying water containers. And their livestock are just left to wander where they like – mostly on the roads. But we sussed out the wandering characteristics of cattle, goats and donkeys, and which ones we needed to be more careful around. The people tend to have even less road-sense than the donkeys, which makes things a bit of a challenge.


Ethiopian countryside – greener than you expect.

April 7th: A trying day all round. We left our hotel early, and had been enjoying some lovely twisty mountain roads. But going round a right-hand bend, a Toyota Land Cruiser came round the bend on the wrong side of the road. He clipped the back end of Sheila's bike, and she went down. The jerry-can took most of the damage, and spilled 10-litres of fuel all down the road. No serious damage to Sheila fortunately, although a little shaken, as you can imagine. The bike suffered a broken front indicator, broken clutch lever, scraped and dented pannier and holed jerry-can.


A crowd appeared from nowhere, like they do, and one of the guys spoke some English. He explained that since there were no 'independent witnesses', and since the driver was insisting it was my fault (since I'm foreign), then it would be a nightmare in bureaucracy if I was to call the Police and try and get some justice. We agreed to do nothing if the driver paid for the jerry-can, so he gave us about 100 birr (3.50gb pounds). The bike was rideable, so we went on our way.


There was resurfacing work happening in lots of places (well signs that it was happening at least) and at one point, there were three tunnels to go through. The first one was 30 metres, dark and OK. The second one was 50 metres with no tarmac, dark and just a dirt track through it. And the third was about 200 metres with no floor, just rubble, pools of slurry, boulders, muck and no lights. There was a convoy of trucks ahead of us waiting to pass through it, so we tagged on the end followed by a minibus and another few lorries. Part way through the tunnel, everything stopped. One of the lorries had broken down, and couldn't move over the rough ground. So we all sat there for 10 minutes while they sorted it. Then when we set off the terrain got considerably worse. Eventually Sheila dropped her bike in the biggest pool of slurry she could find. Bob had to dig her out of that one, and take the bike to the end as she wrenched her back trying to keep the bike upright.

Then not to be outdone in the accident statistics, Bob hit a sheep – it really was a case of swerve left, then right, then left then bang. Again, a crowd of people appeared from nowhere – if it hadn't have had him off the bike, we would just have got on and rode away. Although Bob was shaken, his jacket sleeve was wrecked, and one of the panniers was holed and scraped, nothing major though. The people were saying we had to pay the farmer for the sheep, and the crowd looked as though it was going to turn into a lynch mob, so we handed over 400 birr (about 14 quid) and hurried off.


Finally we got to Addis Ababa, battered and bruised, and found the campsite with the help of a guy in a Toyota who took us straight there. The campsite was full of other overlanders, mostly in cars but a pair of bikes were also parked up. We had no money with us (as we'd used it all on fuel and sheep), but fortunately the Dutch camp owner was very kind and agreed we could start a tab and pay the following day. Beer has never tasted so good. And so just for medicinal purposes we had a skinful to relax us.


April 8th: The other overlanders all pitched in with drills, power, brackets etc, and Bob repaired both battered bikes and panniers. We found another German biker staying in a room at the bar who also had an accident and had come off a lot worse. He'd broken a bone in his foot, and had been there three weeks already and was on crutches. And he'd had to pay 10,000 birr to make sure the Police didn't impound his broken bike, and start proceedings against him (even though it sounded like exactly the same accident as Sheila had had). We realised we had both been fairly lucky this time.


April 11th: The Dutch couple we left at Khartoum should have met up with us at the campsite by now. They were making a short detour into the Simian Mountains, and we had agreed to see them at the campsite but they haven't turned up. Eventually we got a text from them – they had had major problems with their Land Cruiser, and were stuck in Gondor. They were unlikely to be fixed for another 4-5 days, so we decided to head off towards Kenya without them.


April 12th: We tried to leave Addis Ababa fairly early, but had no fuel, and the petrol stations had no power! Just a normal occurrence apparently, so we had to wait a while until they fixed the problem. Once we got going we managed a good few miles to Awasa, and there was an incredible electric storm just after we got under cover which lasted a few hours and we watched it from the safe dry confines of our hotel room.


April 13th: Had our first glimpse of African wildlife today – 3 baboons sauntering across the road. We weren't quick enough to take any pictures unfortunately. We had a long ride again all the way to the border at Moyale – we hadn't planned on going that far, but couldn't find anywhere to get off the road or any reasonable hotel. The hotel (if you can call it that) had an enormous room with 2 double beds in it, but no running water or power. But it was a room, and there was lukewarm beer and omelette and chips – we're not picky people fortunately.


April 14th : The border was relatively easy to negotiate – a couple of hours on each side. And then on to the notorious Moyale road. We'd heard stories about it from other overlanders, but thought it was do-able. The first section was corrugations and a reasonable hard-packed surface, but then turned into loose stones and gravel. It was fairly difficult, and Sheila managed to drop it just the once at slow speed, despite her Mongolia training! We stopped at Turbi, just after the road turned to sand and stones. A little hotel gave us a bit of respite from the 30-degree heat and dust, but again no running water.


The notorious Moyale/Marsabit road – worse than Mongolia!


April 15th: The second section of the road was sand and then loose, hard and rocky desert. Sheila came off a couple of times, breaking the last of the 4 jerry-cans, and snapping off some bits and pieces from the bike. The last time was a cracker though – flying over the handlebars (I think) and head-butting a pile of stones. I'd had enough by this time, and was in pain, so we asked two lads that appeared out of nowhere if they knew anyone who had a truck. Fortunately they had a very old Land Rover, so we agreed a deal to take Sheila and the bike to the next biggest town (Marsabit) while Robert rode the rest of the way.


Then the lads with the Land Rover decided to stop at another town that was nearer and demanded the money – there was a bit of a stand-off and some bad feeling, and then some other bloke turned up and said he'd take us the rest of the way, for twice the money. Since we were running out of options, there was nothing we could do – Sheila couldn't ride the bike, we were in the middle of the desert and had run out of water. So we agreed another deal, unloaded the bike into a Toyota Land Cruiser, and set off again for the final leg. The rest of the journey was just horrendous – it had rained and the red sand was thick, glutinous, and stuck to Robert's road-based tyres. He came off a couple of times as there was no grip, and each time it was getting more and more difficult to pick up the bike and get back on. But there was no alternative.


We eventually got into Marsabit, and found the hotel/campsite. We went straight to the bank so we could pay the bloke who'd brought us here, then collapsed into bed after a crap curry and a beer. We were feeling very sorry for ourselves, and it had cost us loads of cash to get here, and the off-road bits weren't over – there was still another 100km of non-tarmac ahead of us.


April 16th: We had a serious discussion about how to get out of the mess we were in, and decided that as Sheila was still hurting, we'd be better off trying to arrange a lift to the Tarmac road. A "fixer' at the camp helped us to sort it out, and yet more cash was required (another double amount!). But at least we got the bits fixed that had been broken, and the bikes were washed down, so that we could see the damage properly. Robert again did his master-mechanic thing, and repaired everything beautifully.


April 17th: The bikes were loaded onto another Toyota Land Cruiser, and we set off in the mist and rain for Merille (where the tarmac starts). This was about 65 miles and we're so glad we made the decision not to ride it – there was no way I could have done it successfully. But it was such a relief to get back onto Tarmac. We then had 254 miles to Nairobi where we found a hotel with running water and showers – what luxury. It took 2 showers each to get rid of the tide-marks we'd accrued, and to get the crud out of Sheila's hair. We met an Aussie couple who we exchanged tales with, and who gave us some information about reserves, Tanzania and roads further south.

Posted by Sheila Oldfield at April 18, 2011 11:07 AM GMT

Enter your email address to receive updates to Bob and Sheila Oldfield's trip story!
Recent Entries
Archives:
Archives:
Monthly
Archives:
Category
Now that summer is here, get On the Road! Take 30% off the Achievable Dream - On the Road! 2-DVD set until August 31 only.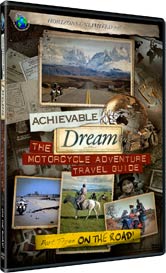 Our veteran travellers share their tips (and great stories) for staying healthy, happy and secure on your motorcycle adventure.
"A fantastic, informative and inspirational DVD."
"It's brilliant - thank you very much!"
Check it out at the HU Store! Remember to use Coupon Code 'ONTHEROAD' on your order when you checkout.
Next HU Events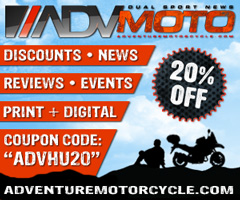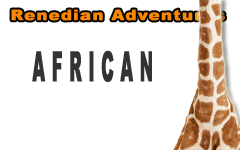 What others say about HU...
"I just wanted to say thanks for doing this and sharing so much with the rest of us." Dave, USA
"Your website is a mecca of valuable information and the DVD series is informative, entertaining, and inspiring! The new look of the website is very impressive, updated and catchy. Thank you so very much!" Jennifer, Canada
"...Great site. Keep up the good work." Murray and Carmen, Australia
"We just finished a 7 month 22,000+ mile scouting trip from Alaska to the bottom of Chile and I can't tell you how many times we referred to your site for help. From how to adjust your valves, to where to stay in the back country of Peru. Horizons Unlimited was a key player in our success. Motorcycle enthusiasts from around the world are in debt to your services." Alaska Riders

10th Annual HU Travellers Photo Contest is on now! This is an opportunity for YOU to show us your best photos and win prizes!
NEW! HU 2014 Adventure Travel T-shirts! are now available in several colors! Be the first kid on your block to have them! New lower prices on synths!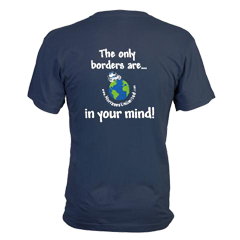 Check out the new Gildan Performance cotton-feel t-shirt - 100% poly, feels like soft cotton!

What turns you on to motorcycle travel?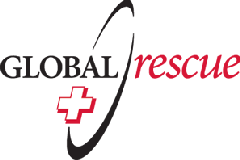 Global Rescue is the premier provider of medical, security and evacuation services worldwide and is the only company that will come to you, wherever you are, and evacuate you to your home hospital of choice. Additionally, Global Rescue places no restrictions on country of citizenship - all nationalities are eligible to sign-up!
New to Horizons Unlimited?
New to motorcycle travelling? New to the HU site? Confused? Too many options? It's really very simple - just 4 easy steps!
Horizons Unlimited was founded in 1997 by Grant and Susan Johnson following their journey around the world on a BMW R80 G/S motorcycle.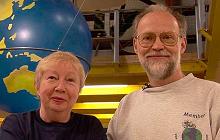 Read more about Grant & Susan's story
Membership - help keep us going!
Horizons Unlimited is not a big multi-national company, just two people who love motorcycle travel and have grown what started as a hobby in 1997 into a full time job (usually 8-10 hours per day and 7 days a week) and a labour of love. To keep it going and a roof over our heads, we run events (22 this year!); we sell inspirational and informative DVDs; we have a few selected advertisers; and we make a small amount from memberships.
You don't have to be a Member to come to an HU meeting, access the website, the HUBB or to receive the e-zine. What you get for your membership contribution is our sincere gratitude, good karma and knowing that you're helping to keep the motorcycle travel dream alive. Contributing Members and Gold Members do get additional features on the HUBB. Here's a list of all the Member benefits on the HUBB.
Books & DVDs

All the best travel books and videos listed and often reviewed on HU's famous Books page. Check it out and get great travel books from all over the world.

MC Air Shipping, (uncrated) USA / Canada / Europe and other areas. Be sure to say "Horizons Unlimited" to get your $25 discount on Shipping!
Insurance - see: For foreigners traveling in US and Canada and for Americans and Canadians traveling in other countries, then mail it to MC Express and get your HU $15 discount!
Story and photos copyright © All Rights Reserved.
Contact the author:
Editors note: We accept no responsibility for any of the above information in any way whatsoever. You are reminded to do your own research. Any commentary is strictly a personal opinion of the person supplying the information and is not to be construed as an endorsement of any kind.
Hosted by: Horizons Unlimited, the motorcycle travellers' website!
You can have your story here too - click for details!