September 10, 2007 GMT
Changing plans in Kyrgyzstan
My time in Kyrgyzstan began with a wild party with russian mountaineers in the town of Osh. Victor from the travel agency in Tashkent, where I had sent my passport to and where it still hadnt arrived :(, had invited me for the end-of-season gettogether with the Lenin Peak staff.
The dangers of excessive vodka consum became very real for me that night after which a spontaeous and free of cost trip to amazing Lenin Peak in the Pamir Range followed. Returning from that I hit the road again by myself to experience the solitude and grand landscape of central Kyrgyzstan the best way there is: riding on two wheels; sober!, tranquil and contempt; doing lots of camping.
Finally, after the last week spending some very intimate time with my Rengteng we had to ... heul, schluchz ... part. I can't talk about it right now, so I'll write about the good times first...
image
When arriving in Osh at the house of www.pamir-expeditions.com companion Muhammasali and his son Zyod, the party was well under way. I was welcomed euphorically by everbody, including Max and the beautiful 27 year old Tatjana that I knew from the Tashkent office. While writing this, I realize what must be obvious: Travelling alone is not the solution to ALL problems :-). But it still has a lot of advantages, so I won't complain but enjoy. For me this is the way to go!
Anyway, I couldnt avoid the vodka entirely and once I gave in a couple of times my will was broken and in each new round i was included. The athmosphere was fantastic, especcially because the guys were playing the guitar and singing russian songs - a great camp fire feeling came up. I remember talking with big gestures and very loud. When the talk came to going out to a discothek, I thought 'Oh Shit!' because my actual condition indicated a 'go to bed' as favourable next step. You can't really argue with russians though, so there we went. After a great time on the dancefloor I realized that the last vodka must have been a bad one and I went to a quiet spot to express my feelings...
Relieving but tiring I fell asleep on the spot. Waking up was a somewhat sobering experience then, as everybody I knew was gone. So I was drunk and alone in a strange discothek in a strange town. To my relief I found a phone number of Zyod in my wallet. Unfortunately not only my russian language skills had left me, but speaking was difficult in general. After a short while I found somebody who could call Zyod for help and a rescue party was on its way. Waiting for them outside the disco was maybe not so good of an idea as a grim face appeared who I remember repeating the word money while gripping and shaking my arm. I successfully made an effort to control myself and the situation and soon the idiot left. My rescue in form of a green Lada Niva, with my host, his wife, son and english speaking daughter arrived shortly after and my adrenalin rush gave me the power to issue many, many praises of thankfulness. Puuuuuhh!
image
Back at the house the party was still going and everybody had a good laugh about my story. Thanks guys.
The next morning Victor suggested I go with two of his guides back to Lenin Peak to return some equipment. I was all excited and quickly packed my stuff, but things don't go this fast in Central Asia: First he said we leave at 9am, then it was sometime in the evening. That became the next morning 10am, and after refuelling benzin, air and vodka, we finally left Osh at 1pm in an old rattling Lada.
image
In sat in the back of the car with the two young guides consuming the vodka I had bought as a thank you for taking me to Lenin Peak for free. In the front was a kyrgyz man called Dunja, whose position was not clear to me yet, and his brother, the driver.
The trip was very good for improving my russian skills since nobody spoke any english. After a few hours almost three bottles of vodka were finished and we had the best time on earth, tooting 'Smoke on the water' by blowing into different filled beer bottles. Slowly it became apparent that Dunja was somehow organizing how things were done, but in a pretty obscure way. Nobody ever told me what was going to happen next, and when I asked the answers were very vague.
The distance from Osh to Lenin Peak base camp is about 300km but the road is so bad that the drive takes 8-10 hours. In addition the Lada had some problem every now and then, so we stopped and the driver fixed it. At one of these stops, at the bottom of a high pass, he lost his mobile phone. He realized this about half an hour later after we had slowly crawled up almost to the top. He turned around, all the way back down and we really found his mobile on the side of the road.
Night fell eventually and we stopped in a small village about halfway. Dunjas family lived there and we spent the night. I remember sitting in a tiny shack right next to Dunja's father, an old kyrgyz original with a wrinkly face, eating Plov or some soup with horribly tough horse meat that tasted half rotten. Courtesy made me eat it but I had a hard time controlling my nausea.
image
The next morning the Lada and driver were gone and we waited all day in Dunjas house for a Mercedes Transporter to arrive. I got slowly frustrated because nobody knew what was going on and when. On the other hand I had time to study russian vocabulary, which was good. When it was dark again the transporter came and after another 4 nightmarish hours on the extremely bumpy road we finally arrived in basecamp. Tired we put hour sleeping bags in an empty and cold yurt, while Dunja and the driver spent the night in the transporter, running the engine idle all night, so the inside was heated...
As usual the next morning nothing seemed to happen, so I started walking around by myself a bit. It was fantastic to see the big wall of snow and ice which is called Lenin Peak. I bumped into some horses and took many, many pictures.
When I came back to the yurt the guys and the transporter were gone, but some other people were there to take the yurts down. Nobody could tell me what was going on, so I wandered around the camps of other companies, having some tea here, some kymys (fermented horse milk) there.
Since Lenin Peak is one of the easiest 7000m mountains it is quite popular. Because of that this season there were 8 different companies providing services to mountaineers in basecamp and Camp 1. All the people there of course leave their traces and the generally lousy attitude of russian and kyrgyz people to environmental issues doesn't help the littering problem. I later met a girl in Bishkek who was involved in a project of Mammut and the german foreign aid ministry helping to improve the situation. They will carry out a clean up next year in Camp 1.
image
image
Finally my crew returned. They had just gone two hours down the road to buy some water and beer, which they sold with a profit to the people still in basecamp. The rest of the day we were hanging out in the camp of another guiding company. Slowly I got bored of this shit. I wanted to hike, but I couldnt get any useful information out of anybody.
image
image
Finally I find out that next day one of the guides goes up to Camp 1. I asked if I can join, to which he said yes. It would take me 7 hours, whereas he would be there in less than 3. So the race was on, I couldn't quite keep his speed, but arrived only half an hour after him, which earned me his respect. Then we waited for an hour for some porters with 3 horses and one donkey to arrive.
In that time I talked with the manager of the only remaining company in Camp1 and some other mountaineers about prices and the possibility of me going to Camp 2 or higher. I was really excited and wanted to see more. Not having any equipment (crampons, ice axe,...) it was quite impossible though, as would have been to find another ride back to Osh. Not much traffic to base camp at this time of the year.
image
image
image
After everything was packed on the animals, I got the donkey to lead. I found out soon why donkeys have a reputation of being stubborn. Pulling doesnt do anything. Instead you have to kick the beast in the butt, then it starts running, but probably not into ihe direction you want it to. After five minutes of chasing the damn thing in circles somebody else took the donkey and I got a very good natured horse. Unfortunately it slipped with one hoof while traversing a steep hillside on a tiny path. Of course it bolted and I could calm it down only after it had thrown of all its freight. It was troublesome to put it back on but finally we managed and I was trusted to guide the horse down the rest of the way. I must have done a good job for as when we arrived at the bottom the porters greeted me and suggested I should work as porter next year. I didnt find out what they earn, but might not be so much as to enable an ongoing traveling lifestyle.
image
Exhausted from the long day we sat in the transporter, which was now filled with mostly steel tent poles and tables. There was very little space to sit and the bad road made it almost impossible to find a position to rest. When I thought it cant get worse we stopped again at Dunja's village and half of his family joined us for the rest of the way to Osh. Now there was even less space and I found almost no sleep during the all night lasting drive.
Two days rest in Osh fixed everything, i got my clothes washed, shoes repaired and enjoyed a bath in a banja (russian sauna). It was time to get back on my bike, I really like being able to move independtly again.
image
Ok, there would be a lot to write about the following 2 weeks, but I'm running out of time and still want to tell you the new way I will travel. So here's a short summary without pictures. (after all, there need to be some stories left to tell when I come home)
- took a small sideroad from Osh towards Issyk Kul, the huge lake of Kyrgyzstan (78 times bigger than the Chiemsee)
- the distance was something like 600km, but it took me 5 days for the first 300km because
- the dirt-road was difficult/fun
- I stop a lot to take pictures of the incredible mountain scenery
- Fall off the bike with 70km/h -> I'm ok but fixing bike takes some time
- do lots of camping, breakfasts usually till 11am with fantastic views
- I did some side trips like:
* Visit Petroglyphs of Sailmanu Tash in a very, very remote sidevalley
* go up to Lake Song Koel (3000m high)
- In Karakol at the eastern end of the Lake I go trekking and finally
- SELL MY RENGTENGTENG for 420$ :-(
- the loss weighs heavy on me but I still have a good time in Karakol because I meet so many motorcycle travellers and other backpackers that I met before
- discover that travelling by bus is hell (night bus to Bishkek)
- I wonder where the Rengteng is, somebody has seen the new owner riding her on the rough road to Altyn Arashan...
So what is the best way to cure a broken heart?
Find a new love!
Usually that isn't so easy for me but this time I was really fast. On day 3 in Bishkek I was the proud owner of this very decent half chinese Mountainbike. Cost: 330$. I think it's alright, we'll see.
It's so much fun to ride a bike again. I love it!
image
As for general direction in my travel plans I have been thinking for quite a while what to do with my lost passport situation. The problem was, that it contained the visas for China and Pakistan. So while getting a new passport and the chinese visa in Bishkek was only costly (65Euro + 80$), getting a pakistan visa is impossible in Kyrgyzstan. There has been talk that it's possible to get a landing permit on the Kunjerab Pass (boarder between China and Pakistan) and later extending this to a full visa in Gilgit.
But a whole other thought provoked me to radically change my travelling plans and not go to Pakistan right now:
Kyrgyzstan is a very beautiful country, that offer lots and lots of trekking, mountaineering and climbing opportunities. But lack of time and climbing partners made it impossible for me to take advantage of that. So my plan is to come back here after spending the winter in India. Now, originally I thought I could return via Nepal and Tibet, but I found out, that this direction is pretty much a nogo. You cant cross the boarder from Nepal to China by yourself! Coming from Kyrgyzstan to China is not problem though and going into Tibet from here has been done by lots of travellers (though theoretically also forbidden).
So the new plan is:
Ride the bicycle from Kyrgyzstan to Kashgar in western China and then up to and about 2,500km through Tibet until the friendship highway brings me into Nepal and from there to India!!!
So the question that I and half of the travellers ask me is:
Are you f...ing crazy?
The answer is short and has three letters...
Still, it's been done before, even in February as I hear. So I did a bit of Internet research, the climate charts aren't so promising... That means I'll have to get some more warm gear (down jacket, second sleeping bag, ...) while at the same time reducing the weight I carried on the motorcycle.
Mailing heavy stuff home (like my motorcycle jacket), boots and other valuable stuff is not really an option as shipping cost are incredible high (40$ for up to 2kg!). Also I dont want to loose any more stuff in the mail and travellers returning home to Europe usually cant take anymore luggage because they have too much themselves.
But as usual, also this time I got incredibly lucky. One night chatting and drinking in Nomads home, my hostel which hosts about half the backpackers still in the area, a familiar face appears out of the dark. It's Aurelie, a girl that I met in the Istanbul hostel where I stayed for a week! We immediately started a small reunion party and I found out that she flies home in a few days, having a wonderful lightweight backpack of only 9kg. Thus no problem to take one of my motorcycle boxes filled with all the crap that I care about, but can't take with me on the bicycle. Strike!
A couple days later there was the next proof of the wisdom that every problem will solve itself if you just wait long enough. You don't need to do anything! This time the solution came in form of two german bicycle travellers, Konrad and Kerstin, that are also just finishing their trip. After I had round up somewhat solid looking racks for rear and front and even some proper bags in the few rare quality bike shops of Bishkek I was still missing a good bag for the handlebar where I could put my camera. It needs to go there, because this is the only place on the bike that gets reduced shock impact due to the front suspension fork.
What can I say, Kerstin's front bag is on my bike now. Waterproof, solid, even with a plastic foil to put the map in. Plus some other small but handy things for a minimum amount of money. Now I'm ready to go. Thanks Konrad and Kerstin!!!
In between all the preparation I managed to get away from Bishkek for 3 days in the wonderful Ala Archa National Park, just 40km south of Bishkek. It's a fantastic climbing place, but more for trad climbing and mixed stuff. Lots of snow and ice. Interested? Check out this link: http://www.alpinefund.org/climb/index.htm!
Together with Daniel from England and Siegfried (a girl) from Iceland we got up to the 4500m high Pik Uchitel (teacher). We had very very high winds, on the top it was bloody cold. But my new 42$ fake North Face Jacket proved to be quite good. I'm happy about it.
image
But also here the way people treat their environment is disgusting. The Ratsek hut, in Soviet times a very famous place for generations of Alpinists, has fallen in total disrepair and is a dump now. Still we slept in it, hearing the mice squeek over our heads. The toilet is the negative highlight. I have seen a lot of nasty ones, but this one was definitely the scariest experience so far.
image
image
On the last day I got up very early by myself, knowing that the others wouldn't want to climb another peak. Also I had some abitions to find a low grade rock climbing variation up Pik Boks, instead of the boring scree gully. Well, what can I say, I had a couple of very exhilarating hours, soloing unknown terrain of grade 3-4 rock with dead ends and sketchy retreats. It was fantastic, as were the views of the whole Aksai valley in perfect sunshine this day.
I really wish I could stay longer and do some more climbing here. But it's time to go, the winter in Tibet is not waiting. Wish me good luck, this time I might need it!
image
image
Posted by Andreas Naumann at September 10, 2007 12:03 PM GMT

Enter your email address to receive updates to Andi Naumann's trip story!
Recent Entries
Archives:
Archives:
Monthly
Archives:
Category
Now that summer is here, get On the Road! Take 30% off the Achievable Dream - On the Road! 2-DVD set until August 31 only.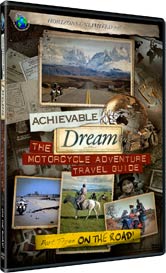 Our veteran travellers share their tips (and great stories) for staying healthy, happy and secure on your motorcycle adventure.
"A fantastic, informative and inspirational DVD."
"It's brilliant - thank you very much!"
Check it out at the HU Store! Remember to use Coupon Code 'ONTHEROAD' on your order when you checkout.
Next HU Events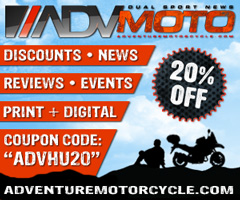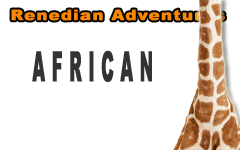 What others say about HU...
"I just wanted to say thanks for doing this and sharing so much with the rest of us." Dave, USA
"Your website is a mecca of valuable information and the DVD series is informative, entertaining, and inspiring! The new look of the website is very impressive, updated and catchy. Thank you so very much!" Jennifer, Canada
"...Great site. Keep up the good work." Murray and Carmen, Australia
"We just finished a 7 month 22,000+ mile scouting trip from Alaska to the bottom of Chile and I can't tell you how many times we referred to your site for help. From how to adjust your valves, to where to stay in the back country of Peru. Horizons Unlimited was a key player in our success. Motorcycle enthusiasts from around the world are in debt to your services." Alaska Riders

10th Annual HU Travellers Photo Contest is on now! This is an opportunity for YOU to show us your best photos and win prizes!
NEW! HU 2014 Adventure Travel T-shirts! are now available in several colors! Be the first kid on your block to have them! New lower prices on synths!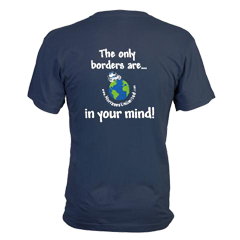 Check out the new Gildan Performance cotton-feel t-shirt - 100% poly, feels like soft cotton!

What turns you on to motorcycle travel?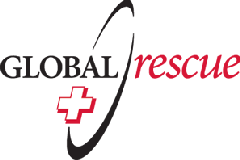 Global Rescue is the premier provider of medical, security and evacuation services worldwide and is the only company that will come to you, wherever you are, and evacuate you to your home hospital of choice. Additionally, Global Rescue places no restrictions on country of citizenship - all nationalities are eligible to sign-up!
New to Horizons Unlimited?
New to motorcycle travelling? New to the HU site? Confused? Too many options? It's really very simple - just 4 easy steps!
Horizons Unlimited was founded in 1997 by Grant and Susan Johnson following their journey around the world on a BMW R80 G/S motorcycle.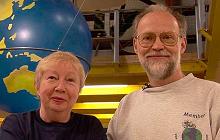 Read more about Grant & Susan's story
Membership - help keep us going!
Horizons Unlimited is not a big multi-national company, just two people who love motorcycle travel and have grown what started as a hobby in 1997 into a full time job (usually 8-10 hours per day and 7 days a week) and a labour of love. To keep it going and a roof over our heads, we run events (22 this year!); we sell inspirational and informative DVDs; we have a few selected advertisers; and we make a small amount from memberships.
You don't have to be a Member to come to an HU meeting, access the website, the HUBB or to receive the e-zine. What you get for your membership contribution is our sincere gratitude, good karma and knowing that you're helping to keep the motorcycle travel dream alive. Contributing Members and Gold Members do get additional features on the HUBB. Here's a list of all the Member benefits on the HUBB.
Books & DVDs

All the best travel books and videos listed and often reviewed on HU's famous Books page. Check it out and get great travel books from all over the world.

MC Air Shipping, (uncrated) USA / Canada / Europe and other areas. Be sure to say "Horizons Unlimited" to get your $25 discount on Shipping!
Insurance - see: For foreigners traveling in US and Canada and for Americans and Canadians traveling in other countries, then mail it to MC Express and get your HU $15 discount!
Story and photos copyright © All Rights Reserved.
Contact the author:
Editors note: We accept no responsibility for any of the above information in any way whatsoever. You are reminded to do your own research. Any commentary is strictly a personal opinion of the person supplying the information and is not to be construed as an endorsement of any kind.
Hosted by: Horizons Unlimited, the motorcycle travellers' website!
You can have your story here too - click for details!