Panama
August 30, 2011 GMT
Panama (North)
Panama twists itself through 90° compared to its neighbours to the north and south so that if your travelling south through Central America you have to travel east in Panama and if your heading north then you have to travel west. Contrary to my expectations the well known shortcut between the Atlantic and Pacific oceans, the Panama Canal runs north and south rather than east and west. I found this very confusing after travelling south for so long so decided to avoid looking at a compass and to ignore where the sun rose and set so that my brain could continue heading south when really it was travelling east.



Volcan - Cerro Punto Road

In the hour or so I spent at the Rio Sereno border I was the only person crossing into Panama and there was just one colourfully dressed indigenous Indian couple crossing on foot coming the other way into Costa Rica. The short ride to Volcan was on an excellent road although like many in Central America, poorly signposted. The road did not appear on my traditional paper map or the GPS map which meant I had to ask for directions to find the road at the border post and again to locate a hostel once I had arrived.

It started to rain heavily shortly before arriving in Volcan, the rain persisted while I located a hostel a mile or so from town and got the bike unpacked and settled into my room. Then I was hungry, had no food and was waiting hoping the rain would ease up so that I could ride back into town but in the end I had to put the wet bike clothing back on and ride through the increasing downpour for supplies. I don't mind too much if it starts to rain while I'm riding but I wasn't keen on having to put damp clothing on to ride an already wet bike in heavy rain then dripping water onto the floor of a café then a supermarket. One of the joys of travelling in the wet season but at least it's not cold.

The following day the weather was fine and I rode north to the end of the road at Cerro Punta stopping on the way to clean my chain with what I hoped was kerosene but came in an unlabelled bottle. I tried several hardware stores asking for kerosene with the name written down in Spanish and English but they didn't seem to know what it was although I have seen bottles of kerosene and know it is available. In the store where I eventually made my purchase I explained that kerosene was used as a fuel and a solvent which resulted in the production of the unlabelled bottle. Any number of other liquids can be used as a solvent and fuel and some of them rot the O rings on chains, I just hope that what I have is O ring friendly. Whilst on my knees in the dirt cleaning the chain a rider pulled up on a Honda African Twin to see if I had problems. This turned out to be John from the USA, now living in Panama City with a country retreat on the Volcan to Cerro Punta road. He invited me up to his place for coffee, a very nice house overlooking the river. We then went up to Cerro Punta for lunch together.



Parked In The Centre Of David Runway!

Another day I took a ride to Lagunas de Volcán, three interconnected lakes a short distance from town. It was a tarmac road until it intersected with a runway, no warning signs and no barriers. For the first time in my life I checked left, checked right and then checked above before venturing ahead. The road on the other side of the runway was dirt with plenty of mud and seriously deep pools of water which had my severely worn tyres struggling for grip while I tried to stay upright and keep my feet dry. The 'wetland habitat' around the lakes was exceptionally wet including the footpaths so I was unable to do any walking but I was pleased to slither myself and the bike back to the runway without getting my feet wet.

I used the Rio Sereno border crossing to avoid Paso Canoas on the Pan Americana Highway which has a reputation of being worse than most of the other slow, frustrating and confusing Central American border crossings. In addition the Rio Sereno crossing would lead to a new road from Cuestra de Piedra to Dolega which has been compared favourably with the "Tail Of The Dragon", one of the best and most famous roads in the USA.

I got instructions on how to find the new road as it wasn't on my paper map or GPS, "Head south from Volcan towards the Pan Americana Highway, turn left when you get to a large transmission mast on the right hand side of the road onto the new road then always follow the yellow centre of the road markings". There were a number of unmarked junctions on the road but the new tarmac and the yellow lane markings led to Dolega. I'm not going to attempt a comparison with the 'Tail Of The Dragon' road in North Carolina which I rode several times when I was there in May 2009, two months into this trip but smooth cambered tarmac twisting its way down the mountains with virtually no traffic and great scenery makes it a road well worth seeking out.



David Central Park

In the hot and sticky city of David (pronounced Daveed) on the Pan Americana Highway I spent two sweaty days walking to all the tyre and motorcycle shops I could find looking for new tyres without success. I had intended to wait until I got to Panama City to look for tyres but sometimes it is easier to find what your looking for in a smaller town that is simpler to navigate your way around, unfortunately that wasn't the case this time. The $10 (£6.66) per night hostel I was staying in had a swimming pool which was great for cooling off after the failed tyre hunting expeditions.



My David Home

I met Jeff in the David hostel, he had bought a 90cc bike in Mexico to travel around Central America and planned on returning to Mexico to sell the bike at the end of his trip. He had lost the vehicle documentation which made complicated border crossings even more complicated although so far he has always been allowed to continue. Going against normal convention he had a local welder construct a luggage rack that hung over two feet (615mm) behind the bike and he carried ten litres of fuel behind his luggage at the end of the rack. I guess the rack or frame hasn't broken yet as he sticks to paved roads and slows to a walking pace going over the numerous severe speed bumps.



Jeff With His 90cc Bike With Homemade Rack Sticking Two Feet Behind Bike

After a few days in David I was keen to get back to the mountains and headed for Boquete which is listed as the fifth best place to retire to in the world according to a website I stumbled across. Fearing that it was going to be full of geriatrics I was even more concerned when I found that most of the retirees I met were around my age and that I fitted in rather well! I got into a routine of meeting up with a group of retirees from the States, Switzerland and Denmark for coffee in a cafe overlooking the central park where we sat watching life go by and telling each other what is wrong with the world we live in today.



Boquete Central Park

I met Rudy who had lived and worked in the USA before opting for the good life, moving to Panama and buying a coffee plantation in the hills outside Boquete. He had three motorcycles, a Harley Davidson, a BMW and a 400cc Enduro so I asked him where he got his tyres. He made a phone call to a bike shop in David, no doubt the only one I failed to find and they had tyres in stock, Pirelli MT-60s which I haven't used before. They were cheaper than I could find on the internet which was a pleasant surprise as I expected to pay a Central American premium for import duty. The supplier even apologised that I would have to pay $4.28 delivery to have them sent to Boquete! Having gone to the bank and transferred the money into his account I nervously waited for the delivery scheduled for noon the next day. I was thinking that the tyres may not arrive and that my money would be lost but they were duly delivered half an hour early. The local tyre shop would change the tyres for $2 each if I removed and refitted the wheels and there is no way I'm going change tyres myself if I can pay someone else $2 a time. There was a bit of a problem, after I refitted the wheels and put the bike back on the side stand the front tyre was flat. The tyre fitter had nipped the tube so I had to remove and refit the wheel a second time and use my spare tube.



Boquete Central Park In The Rain

Boquete is renowned for its high quality coffee and has achieved the highest price paid for coffee anywhere in the world for the last six years. At the last harvest a Japanese business paid the wholesale price of $170.20 (£112.00) per pound to one of Boquetes' coffee growers. I have been paying 55 cents a cup for decent coffee in 'my' café and wonder if I would be able to taste the difference if I had some of the really good stuff.



Coffee Plant

There are a number of scenic loop roads climbing further up the valley from Boquete. Some of these climb high enough to feel the temperature drop but it never got really cold. The loop roads pass numerous coffee plantations, the occasional small village and one follows the river back into Boquete via a large waterfall. The wet season continued to be reasonably predictive being dry most mornings allowing me to explore the surrounding area by motorbike and then spend the wet afternoons drinking coffee. Initially the rain fell as short showers but as time went on the rainfall became more persistent changing the water in the fast flowing Caldera River from clear to almost black as floodwater washed soil from the fields.



Boquete Waterfall

'Mi Jardin Es Tu Jardin' (My Garden Is Your Garden) is the private garden of a 99 year old Italian who allows visitors to stroll around among the ornamental koi carp ponds, sculptures and as always in Panama, colouful flowers and plants.



Mi Jardin Es Tu Jardin (My Garden Is Your Garden)

The ecological Lost and Found hostel towers over the David to Bocas del Toro road and is reached by climbing up a long, steep rocky footpath. Vehicles have to be left at the bottom of the hill by the roadside or the family running the fruit and vegetable stall will offer secure parking. Most visitors, myself included are panting for breath and in need of liquid refreshment by the time they have carried their luggage up to the hostel. The thing that staggered me was that all the supplies including furniture for the hostel and before that all the building materials to build it were hauled by hand up this steep path. Gabriel who now works at the hostel was a labourer working for the building contractor when the hostel was being built. He hauled bags of cement up the path two at a time for 60c per bag, a feat I cannot begin to comprehend.



My Lost And Found Hostel Dining Room

On a day trip to the Caribbean coast I rode over the continental divide, swept down to the Fortuna dam and on to the small town of Almirante in overcast but dry conditions. I intended to have an early lunch, pick up some groceries then return the way I had come but once a few drops of rain fell I cut my visit short, donned my wet weather oversuit and headed back the way I came hoping to get a few miles in before the rain got worse. The rain increased quickly, and I was caught completely by surprise when a 10 foot long bushy branch with a stem of 2" diameter fell from an overhanging tree directly in front of the bike, there was no time to take avoiding action and I rode over the centre of it, fortunately without problem. After many years of motorcycling I think I now ride defensively instinctively (always assume every other road user is trying to kill you) but there was nothing I could have done to avoid the falling branch even if it had been large enough to bring me off. The wind wasn't noticeable up till this point, still at sea level but it became more pronounced as I climbed back into the mountains. By this time the rain was torrential and it was difficult to keep my visor and glasses clear of water. I counted a total of twelve trees that had fallen into the road that hadn't been there on my outward trip. One blocked all but a narrow, motorcycle width section of road while others left plenty of space to navigate around. I suspect the trees were partially washed down the steep hillside by floodwater with the wind helping them on their way as the rain and flood water were exceptionally impressive while the wind was blowing fairly strongly but nothing out of the ordinary and nothing like hurricane Irene that struck the Caribbean and the USA a few days previously.



Almirante On The Caribbean Coast

By the time I got back to the hostel I was soaked, my 'waterproof' oversuit and boots have seen a lot of service by now but I don't think any clothing would have stood up to the 2.5+ hours of heavy tropical storm I had ridden through. Yet more of the joys of travelling in the wet season!

Posted by ianmoor@tiscali.co.uk at
04:37 PM
GMT
September 29, 2011 GMT
Panama (South)
Taking things for granted never works in the long run. I got a three month visa for Panama at the border and asked for three months insurance for the motorbike and as the woman in the insurance office didn't say anything I assumed that's what I was given. I then presented the insurance certificate to customs to get the temporary import licence for the motorbike and assumed the bike was valid for three months. In all the previous countries on this trip the bike permit has always been for the same duration as my visa which has a nice symmetry and what is the point of getting a visa and bike permit for different durations? However that is what they do in Panama (and Egypt apparently). From now on I will be doing more research before getting to each border and reading the documents as I get them until I no doubt eventually lapse into taking things for granted again! I was talking to a group of travellers over coffee who mentioned that vehicle permits were only valid for one month. I argued that I had been given three months but on checking later on I discovered I had indeed only been given one months motorcycle permit and that was one month and two days ago. It was the weekend and there was nothing I could do until Monday morning when I presented myself at an insurance office as it opened at 8am. The plan was to pick up another months insurance then not wanting to use the bike without its permit, get the bus to David City which had the nearest customs office to apply for an extension to the bike permit. At the insurance office I was told to return at 4pm to collect the certificate so that was another day gone. Bright and early the next morning I was on the bus to David then took a taxi to the customs office. I wasn't expecting too many problems other than the usual slow form filling and waiting as the bureaucratic wheels slowly turn, possibly a small fine to pay for the lapsed vehicle permit and a small fee for extending the permit by a month. What I experienced was a farcical morning having to bribe a corrupt customs officer of the Republic of Panama.



Boquete River, Panama

I was happy to go through the official process but that optioned wasn't offered. At the desk the customs officer was furtively glancing around the room as we attempted a whispered conversation in Spanish. He even used 'Google Translate' to print out a sentence, show it to me then put it through the shredder, sadly like most 'Google Translate' sentences it didn't make any sense. Other people came into the office, got processed and left as I was still hanging around. I suspect I would have been processed more quickly and cheaply if the officer had done the paperwork officially. Eventually he typed out a new permit making it look like I had arrived in Panama that day and valid for a month which is fine providing no one inspects the permit and passport together because the passport shows me entering at a different border crossing on a different date. After waiting for ages until there was no one else in the office he surreptitiously slipped the new permit into my bag and moved it closer to the wall to conceal me passing across $20. If there are no more blog entries after this one assume the dodgy paperwork was discovered and that I'm now languishing in some sinister jail sharing a cell with a group of gringo hating habitual criminals.



Traditional Panamanian Dancing

Sadly, the powers that be still haven't got round to building a road between the North and South American continents. In an area known as the Darien Gap there is a straight line distance of about 90km (56 miles) of jungle, swamp, rivers and mountains without a road. Fewer people have crossed the Darien Gap than have been to the North or South Pole. It has a reputation for lawlessness and is now considered too dangerous to allow anyone to attempt the crossing. The first all-land auto crossing was in 1985–1987 by Loren Upton and Patty Mercier, they took 741 days to travel 201km (125 miles) in a CJ-5 Jeep. That's an average of the length of three football fields per day! Upton returned in 1995 and became the first to drive a motorcycle, a two-wheel drive Rokon, all on land through the Darién Gap, in 49 days. A few others have done crossings by riding between rivers then transferring into canoes. The twin arguments for not building the road are the environmental argument for maintaining one of the few untouched, natural parts of the world which I have some sympathy with. The second reason is that the USA doesn't want a road building as it is concerned that it will aid the transportation of drugs into the States. I'm not sure that I agree with the USA as the drugs arrive anyway and I would think it is easier to police a road than the oceans and sky but I will readily concede that the government of the USA has probably completed a more in-depth study into the problem than I have.



Panama Hats

As I travel more slowly than anyone else I have met on my trip I have been able to get up to date advice on the various options for getting from Panama to Colombia from riders who have overtaken me and are now dotted around South America. I decided on sailing from San Blas to Cartagena on the Stahlratte (German for Steel Rat), a 125 foot (38.5 metres) long steel hulled sailing boat built in 1903. At $820 for me and the motorbike that works out at an expensive $14.64 (£9.66) per mile based on the land distance without a road but we will be sailing considerably further than that. The crossing takes five days with stops at various San Blas islands in the Caribbean. Having booked my passage I now have to pace my trip to arrive in Carti on the San Blas coast in time to board the boat.



I Think This Sign Means 'BRACE FOR IMPACT'

Heading south (east) on the Pan Americana Highway towards Santiago there were three police checkpoints and I was flagged down at each of them. This has become routine and I haven't experienced any problems, they see a foreign registered motorcycle as a bit of a novelty and are interested in where you're going, how much your bike cost and which soccer team you support. I overtook a slow moving truck on a long straight section of road crossing the double yellow lane markers as I did so. The manoeuvre was perfectly safe but technically a little bit illegal and of course there was a police checkpoint further up the road to witness it. Our discussion included illegal overtaking and the soccer teams of Liverpool, Manchester United, Newcastle United and Barcelona, fortunately; my apology for supporting Newcastle United and crossing the double yellow line was accepted. A bit further along the Pan Americana I was overtaking a bus, legally this time, crossing back onto my side of the road before the lane markings changed so that oncoming traffic had the right to overtake. Again there was a police checkpoint further ahead and this time I was told that I was in big trouble for overtaking illegally. I have found it prudent when confronted with someone holding a gun to agree wholeheartedly with everything that they say so clearly I was mistaken about the lane markings. I was told that I would have to go to court in Panama City to pay a fine of over $100, we agreed that this was "mucho problema" so the police officer kindly suggested I could pay an on the spot fine of $40. I counter offered that a fine of $20 would be less painful and although his gun gave him the final word he agreed. For some reason that wasn't explained the officer wanted to wait until the road was clear of witnesses before I paid the fine and then he forgot to give me a receipt. I continued the rest of the journey following the trucks and buses, not daring to venture anywhere near the centre of the road regardless of the lane markings. I have only had to pay bribes twice on the trip so far, both in Panama although I think this has more to do with the luck of the draw rather than Panama being more corrupt than other Central American countries.



My Santa Fe Home

I went to Santa Fe as it was the last opportunity to spend time in the mountains until I get to Colombia. Santa Fe was cooler than the coast and the best place to wait until closer to the date for sailing to Colombia although I got a few strange looks when I explained that I was waiting for a boat so far from the sea. I wanted to spend a few days in Panama City before riding to Carti to board the Stahlratte. The Santa Fe hostel was run by keen gardeners and I spent a fair bit of each day lying in a hammock reading in the garden. The hiking trails were all awash with mud so I left them to the hardier, younger travellers and stuck to walking on the paved roads around town and down to the river.



The Bridge Of The Americas Over The Panama Canal

The Bridge Of The Americas made an impressive entrance into Panama City prior to circling my booked hostel a couple of times trying to find the way through all the one way streets. After getting the bike parked in the back garden I headed towards the high rise buildings downtown which reminded me a bit of Hong Kong with the variety of the building designs. The original Panama City was destroyed by the Welsh pirate Henry Morgan in 1671 but most of the cities wealth that he was after had been packed onto a ship before he arrived. The city was rebuilt nearby in an area now known as Casco Viejo which had been allowed to decline although the Panamanian government has now offered incentives to restore the area and a lot of the buildings are now undergoing restoration. There were are lot of armed police in the streets of Casco Viejo and some roads were cordoned off by police, I later found out that these streets led to the Panamanian Presidents house.



Panama City Skyline



Colonial Casco Viejo, Panama City

There are two sets of locks in the Panama canal, one at either end lifting the boats above sea level to the height of the Gatun Lake that ships navigate through and then lowering them down again at the other end. The Miraflores locks at the Pacific end of the canal are a short distance from Panama City, a group of us decided to take a taxi rather than trying to navigate through the city traffic. We saw a large merchant ship come through followed by a smaller cruise ship with a catamaran tucked in behind it. I spoke to a couple who had brought their yacht through for $800, a bargain considering the alternative of sailing around South America. The biggest ships pay up to $400,000 for the eight hour crossing. New locks are under construction which are going to be much larger to cater for the bigger vessels being used now.



Cruise Ship In Panama Canal
Posted by ianmoor@tiscali.co.uk at
12:19 AM
GMT
October 10, 2011 GMT
Panama To Colombia
Thirteen bikes and eighteen passengers assembled in various hostels and hotels around Panama City waiting to board the Stahlratte (German for Steel Rat), a converted sailing cargo vessel built in 1903 that was going to carry us to Colombia.



The Stahlratte Coming To Load Bikes At Carti, Panama

As the ship was anchored offshore from Carti on the Caribbean coast the motorcyclists were asked to ride in convoy so that the Stahlratte could make a single trip to the jetty and load all the bikes at the same time. Countless emails were flying through the ether trying to organise a time and place for the bikes to meet with Tocumen Airport at 7:30am finally being chosen. Rolli, a very tall Austrian crewmember was taking his bike to Colombia and was familiar with the route so he was leading us all. Once everyone had arrived we set off with me riding at the back as sweeper. There was a Chinese TV film crew riding 150cc Jialings who were struggling to keep up. The road was hilly with the tarmac washed away at the bottom of the hills preventing them from building up a bit of speed on the downhill run to give them some momentum to help them up the other side. I was keen to clear the Panamanian Customs before noon when my temporary bike import permit and insurance were due to expire which we did comfortably but I needn't have worried, other riders permits had already expired and Customs didn't create a fuss.

We were taken aboard in an inflatable dingy with all our luggage but had to wait several hours as the afternoon heavy rain and wind whipped the sea up preventing us from pulling alongside the jetty and winching the bikes aboard. Once the weather cleared I went ashore to help with the loading of the bikes and felt slightly peeved to find that while I had been working others had been selecting their beds although in the end this worked to my advantage. All the single beds in the bow of the Stahlratte had been taken so I got a double cabin in the more comfortable mid section to myself. The three sided cabins were screened from the central walkway by curtains but everyone ended up leaving the curtains open to allow the air to circulate. Once all the bikes were securely tied down we motored to a nearby island and dropped anchor for the night.



Waiting For The Storm To Subside Before Loading Bikes



A Few Hours Later..... Loading Bike For Its Second Intercontinental Voyage

In the evening we went ashore on the small island for a chicken barbecue with traditional pan pipe music and dancing provided by the Kuna inhabitants. The Kuna who live on the San Blas coast are semi-autonomous from the rest of Panama and their lifestyle isn't influenced much by so called western 'civilisation'. They sell fish and coconuts to cruising yachts and catch fish and grow crops on the mainland for themselves. The small island we visited was literally covered from shore to shore with narrow rows of small timber and thatch houses.



Kuna Performers

The following day after picking up five backpackers who were joining us from shore we sailed for half a day to a group of uninhabited islands where we were to spend the next two days swimming, snorkelling and exploring the islands. Once we dropped anchor I was the first to climb the mast, others followed and climbed back down the rigging as I had done but intrepid (or suicidal!) Shaun jumped from the crows nest into the sea. There was no dry firewood on the islands but Ludwig our enterprising Kapitän had arranged to have some delivered by a Kuna boatman so that we could have a barbecue and bonfire in the evening.



It's A Long Way Down

The following day being Saturday our anchorage was invaded by the rich and possibly famous Panamanian Yacht Club members who arrived in their floating gin palaces with every conceivable nautical toy, bright lights and loud music. One group arrived by helicopter, landing on a nearby island to be picked up and taken out to a boat. We had more firewood delivered so that we could have another beach barbecue but it was stolen by some of our neighbours so we had dinner onboard instead. It wouldn't have been the same as the previous day when we had the island to ourselves anyway, having to share an island, that's really slumming it! I was watching a young teenager trying and failing to get up onto his water-ski. After several attempts he started yelling and screaming at the hired help driving the ski-boat and in a tantrum swam back to Daddies yacht with the ski-boat following closely behind to make sure he was safe. It amused me no end!



Millionaire Row Firewood Thieves

We were all expected to help out with technical sailing chores, I got to swab the decks when the anchor was lifted bringing a load of mud up with it. Swabbing the decks was remarkably similar to sweeping a floor and not as exciting as I thought it would be. I also got to help peel potatoes for 22 people twice which was about as thrilling as peeling potatoes on dry land. I volunteered myself to stand watch while we were sailing from midnight to 3am with Rolli the Austrian crewmember. There didn't seem much point in being on watch during the day when there were so many people on deck anyway; although most of the time nobody seemed to be looking where we were going during the day. Having two people on watch isn't really necessary but we helped keep each other awake and when Rolli went below I was the only person on deck for a full ten minutes, thankfully no stray icebergs appeared during my ten minutes in command. We were hit by a squall while I was on watch which sent everything sliding off the table and bodies that had been sleeping on deck appeared from all kinds of nooks and crannies including under the table. As the others scurried below out of the rain Rolli and I checked the decks picking things up that had fallen off the table or were in danger of being blown overboard.



We Found Another Way Of Getting From The Boat To The Water

It was good to meet up with and sail with a large number of motorcyclists that we could exchange information and stories with. I developed the theory that everyone else is on a serious hardcore road trip, covering vast distances, often with a limited amount of time to spare while I am stringing together a series of nice sunny Sunday afternoon bike rides pointed roughly in a southerly direction and I may or may not one day end up in Ushuaia. Of course, just like planned sunny Sunday afternoon bike rides back home it occasionally rains or something goes wrong but generally I get to go on sunny Sunday afternoon bike rides whenever I feel like it and regardless of the actual day of the week. Everyday is a holiday when you stop working for a living! As I write this in Colombia all the others are ahead of me scouting out the places and roads to go to or avoid and reporting back via email, one of the advantages of being the slowest traveller in the group.



A Caribbean Tropical Island Paradise

We arrived in Cartagena, Colombia about 6am although I was sleeping having been on watch until 3 o'clock. The first thing I saw when I came on deck was a US Coast Guard vessel. The previous day a radar aeroplane changed course to fly low over our heads obviously checking us out although I presume ships sailing towards Colombia attract less attention than those sailing north towards the USA. It was after lunch before all our passports were cleared by immigration and we were taken ashore to find accommodation. The Chinese TV film crew, Kyle and David and I walked into the old walled city of Cartagena in the afternoon and watched a group of drummers and dancers performing in one of the squares. The music and dancing was completely different from any other performances I have seen in Latin America, very lively with obvious African roots.



Cartagena, Colombia

Cartagena was founded in 1533 and quickly developed into a thriving wealthy city making it an attractive proposition for pirates. Thirty years after its founding Cartagena was pillaged by a French nobleman / pirate prompting the city to build a defensive city wall and a series of castles. In 1568 Sir John Hawkins of England besieged the city but failed to capture it. Eighteen years later John Hawkins' nephew, Sir Francis Drake arrived with a strong fleet and quickly captured the city, ransoming it back to Spain for the equivalent of $200 million (£128,240,000 sterling) at today's prices although he destroyed quarter of the city including the palace and the recently completed cathedral first.



Defensive Walls Of Cartagena To Keep The English Out

We returned to the Stahlratte at 8am the following day to offload the bikes and get them cleared through customs. The bikes were brought to shore one at a time in the inflatable dingy and had to be lifted up onto the jetty, hard work but fortunately plenty of help was available. Once we had our bikes we rode to the customs office where we waited all day to be processed, one of the problems of thirteen bikes arriving together is the overload that it puts on customs. Eventually, around 5pm we were cleared as a group and we could all ride out to our various hostels and hotels.



Now All We Have To Do Is Lift It Up Onto The Jetty!!!!



Cartagena Hotel

After two and a half years of travelling in North America I now have a brand new continent to play with.
Posted by ianmoor@tiscali.co.uk at
04:44 AM
GMT
Enter your email address to receive updates to Ian Moor's trip story!
Recent Entries
Archives:
Archives:
Monthly
Archives:
Category
Now that summer is here, get On the Road! Take 30% off the Achievable Dream - On the Road! 2-DVD set until August 31 only.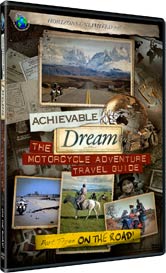 Our veteran travellers share their tips (and great stories) for staying healthy, happy and secure on your motorcycle adventure.
"A fantastic, informative and inspirational DVD."
"It's brilliant - thank you very much!"
Check it out at the HU Store! Remember to use Coupon Code 'ONTHEROAD' on your order when you checkout.
Next HU Events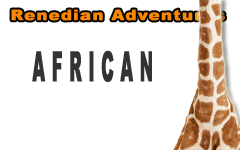 What others say about HU...
"I just wanted to say thanks for doing this and sharing so much with the rest of us." Dave, USA
"Your website is a mecca of valuable information and the DVD series is informative, entertaining, and inspiring! The new look of the website is very impressive, updated and catchy. Thank you so very much!" Jennifer, Canada
"...Great site. Keep up the good work." Murray and Carmen, Australia
"We just finished a 7 month 22,000+ mile scouting trip from Alaska to the bottom of Chile and I can't tell you how many times we referred to your site for help. From how to adjust your valves, to where to stay in the back country of Peru. Horizons Unlimited was a key player in our success. Motorcycle enthusiasts from around the world are in debt to your services." Alaska Riders

10th Annual HU Travellers Photo Contest is on now! This is an opportunity for YOU to show us your best photos and win prizes!
NEW! HU 2014 Adventure Travel T-shirts! are now available in several colors! Be the first kid on your block to have them! New lower prices on synths!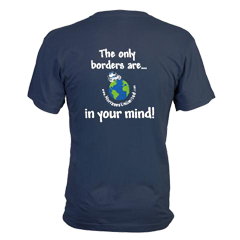 Check out the new Gildan Performance cotton-feel t-shirt - 100% poly, feels like soft cotton!

What turns you on to motorcycle travel?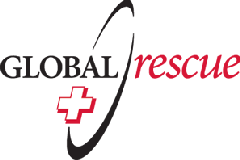 Global Rescue is the premier provider of medical, security and evacuation services worldwide and is the only company that will come to you, wherever you are, and evacuate you to your home hospital of choice. Additionally, Global Rescue places no restrictions on country of citizenship - all nationalities are eligible to sign-up!
New to Horizons Unlimited?
New to motorcycle travelling? New to the HU site? Confused? Too many options? It's really very simple - just 4 easy steps!
Horizons Unlimited was founded in 1997 by Grant and Susan Johnson following their journey around the world on a BMW R80 G/S motorcycle.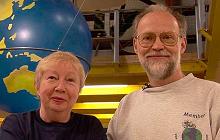 Read more about Grant & Susan's story
Membership - help keep us going!
Horizons Unlimited is not a big multi-national company, just two people who love motorcycle travel and have grown what started as a hobby in 1997 into a full time job (usually 8-10 hours per day and 7 days a week) and a labour of love. To keep it going and a roof over our heads, we run events (22 this year!); we sell inspirational and informative DVDs; we have a few selected advertisers; and we make a small amount from memberships.
You don't have to be a Member to come to an HU meeting, access the website, the HUBB or to receive the e-zine. What you get for your membership contribution is our sincere gratitude, good karma and knowing that you're helping to keep the motorcycle travel dream alive. Contributing Members and Gold Members do get additional features on the HUBB. Here's a list of all the Member benefits on the HUBB.
Books & DVDs

All the best travel books and videos listed and often reviewed on HU's famous Books page. Check it out and get great travel books from all over the world.

MC Air Shipping, (uncrated) USA / Canada / Europe and other areas. Be sure to say "Horizons Unlimited" to get your $25 discount on Shipping!
Insurance - see: For foreigners traveling in US and Canada and for Americans and Canadians traveling in other countries, then mail it to MC Express and get your HU $15 discount!
Story and photos copyright © All Rights Reserved.
Contact the author:
Editors note: We accept no responsibility for any of the above information in any way whatsoever. You are reminded to do your own research. Any commentary is strictly a personal opinion of the person supplying the information and is not to be construed as an endorsement of any kind.
Hosted by: Horizons Unlimited, the motorcycle travellers' website!
You can have your story here too - click for details!