Guatemala
March 22, 2011 GMT
Guatemala Flores & Lanquin
I aimed to get an early start from San Ignacio, Belize to get through the border formalities and on to Flores, Guatemala before the heat of the afternoon sun started to boil my brain inside the helmet but the person with the key to the gate securing the bike couldn't be found. After twenty minutes, just as the hotel manager was about to cut the padlock with a pair of bolt cutters the Chinese lady with the key appeared and I was on my way.



Flores Fisherman In Dugout Canoe

The border crossing only took two hours but it felt longer as most of the time was spent standing in queues. Someone in front of me in the queue to pay the Belizean departure tax of $37.50 Blz was paying for a coach load of tourists, all of whom had to be processed individually. Eventually I was free to go, the barrier was lifted and I rode into country number five, Guatemala. The road to Flores was good for most of the way with only a couple of short bad sections although they made up for their shortness by being particularly rough, the surface had totally disintegrated leaving a mess of potholes and corrugations. I passed the Tikal turnoff that I intended to return to so stopped to record the GPS grid position then headed through the town of Santa Elena and by keeping the lake in sight found the bridge to Flores, an island in Petan Itza Lake.



Flores Street

Flores was smaller than I expected, you can walk round the shoreline in twenty minutes or so. It's a good place to relax and chill out, something I excel at anyway so I quickly felt at home. A cosmopolitan place full of globetrotting backpackers from Europe, Australia, Canada, Russia and a few from the USA.



Flores On Petan Itza Lake

Tikal, one of the most stunning Mayan ruins in existence is a couple of hours ride from Flores. It is now set in dense rain forest with towering trees and home to a variety of mammals, reptiles, birds and insects. I saw a crocodile which lunged at someone getting too close rather than retreating further into the lake. I had learnt in Australia that freshwater crocodiles are not particularly dangerous but I guess the Guatemalan crocodiles haven't been informed of this.



Crocodile Posing By Its Warning Sign

At ground level most of the time you can't see any buildings because of the rain forest but when the Mayans occupied Tikal all the surrounding area was kept clear so the tall pyramids which were painted bright colours then were visible for miles around. There are around 3000 known buildings in Tikal, most as yet unexcavated and the population is estimated to have been 90,000. As salt is unavailable locally the Mayans would have needed to import hundreds of tons each year to sustain the population, an indication of the sophisticated organisational skills they possessed. Now the best views are to be had by climbing one of the pyramids where you can see others rising above the treetops.



Tikal Pyramid In The Rain Forest

One Friday evening I went to move the bike out of the garage around the corner from the hostel to park it on the street (outside my bedroom window so that I could hear it being stolen!) ready for an early 6am start the following morning and for the first time ever it wouldn't start. The battery was flat and everywhere was closed so there wasn't anything I could do but book an extra night in Flores and sort it out the following day. The next morning I carried the battery over the bridge to Santa Elena in search of someone who could recharge it and went to a number of motorcycle mechanics and places selling batteries only to be told "no tengo" (I don't have). I was thinking that maybe they misunderstood my Spanish, (a common occurrence!) and thought I wanted to buy a new battery which I knew they wouldn't have. After trying everywhere in Santa Elena I trudged into neighbouring San Benito with the day getting hotter and the battery getting heavier. The first motorcycle mechanic I found in San Benito had a charger and immediately connected my battery. The place was run by a couple of young lads who weren't particularly communicative so I said three times "I will return at 5pm, is that ok?" and each time got a yes and a nod. Tired and hot I was going to get a taxi back to Flores but opted to walk as I couldn't overcome a lifetime of meanness with money and once the money runs out I have to end the trip. Trudging back through the hottest part of the day I got to the mechanics shop just after 4:30pm and they were closed. It then dawned on me that it was Saturday and the shop was almost certainly going to be closed on Sunday so if recharging the battery worked it would be mid morning Monday or early Tuesday if I opted to wait and ride in the cooler early morning before I got away. To cap it all it was my birthday so I had the triple trauma of a dead motorcycle, having the battery incarcerated for the weekend and being 59 years old. I forlornly trekked back to the shop just to confirm it was closed on Sunday and of course it was.



Tikal From The Top Of A Pyramid

The ride from Flores to Lanquin proved to be about as much adventure as I could take in one day. I Set off shortly after daybreak at 6:15am in an attempt to avoid the heat and humidity of the afternoon and after a couple of false starts taking the wrong roads out of town I was on my way. It felt quite cold for the first couple of hours but it was refreshing after being hot for so long. Navigating with a map in the tank top bag and the GPS loaded with any waypoints I could find on Google Earth is something I'm getting used to, life was a lot simpler when I had street level maps for the GPS.



Roadblock On The Way To Lanquin

About halfway to Lanquin there were vehicles stopped and a crowd gathered on the road a couple of miles beyond a small village. I thought there had been an accident and slowly crept to the front of the traffic. There was some kind of protest or demonstration going on but I couldn't figure out what it was about. I was told the road could be blocked until 6pm so I turned around and returned to the village for breakfast and consider my options. Studying the map showed that the only alternative route was returning almost to Flores then taking a big loop east to the Belize border, probably two full days riding. It made sense to wait out the demonstration or whatever it was so I returned to the roadblock after a leisurely breakfast to check on progress thinking I could return to the café later if required. This time when I got to the front of the traffic I was told I could ride around the barricade which looked a bit tricky with some long grass to ride through but I wasn't about to say no. The grass concealed some deep ruts and once the front wheel was in one there was no option but to follow it running at right angles to the direction I wanted to go. As the rut got deeper I was more concerned with keeping some forward momentum than going in the right direction. The bike slowed then stopped when the panniers came into contact with the ground either side of the rut leaving the back wheel spinning in the air. The embarrassing bit was getting stuck in front of a hundred or so spectators but at least there were plenty of willing hands to push me out.



Demonstration Road Block

I was glad to be moving again as the day was starting to heat up but I had unwittingly jumped out of the frying pan into the fire. There was another demonstrators roadblock a short distance further up the road, I rode to the front again and there was no way around this barrier so I couldn't go forward and I didn't want to ride back around the first barricade and risk getting stuck again to return to the café. I got my book out and lay in the little shade provided by the bike and waited. Eventually, after a long meeting in the local Mayan language the barricades were removed and we could all continue our journeys. I was at the barricades for three hours in total and waiting in the sun was hotter than riding the bike.



Approaching Lanquin on Highway Five

The roads had been ok, in fact there was a long section of brand new tarmac sweeping into the hills but this abruptly ended leaving thirty miles or so of very rough single lane dirt track to Lanquin. With no name signs at the villages I passed through and no road signs I had to stop at junctions and ask directions. Some sections of the road were a bit tricky, areas of smooth bedrock were slippery in the dry and the loose gravel at the sides of the track had me skidding to a stop when I pulled over for oncoming traffic. I eventually arrived at 4:30pm, ten and a half hours after leaving Flores having covered 192 miles.



Lanquin Hostel Restaurant On Riverbank

The hostel was right on the riverbank with thatched bedrooms dotted around the grounds and a large open sided restaurant and another great place to chill out. The day I planned to ride to nearby Semuc Champey national park it was raining heavily and I was confident about not being able to stay on the bike when the track was wet. Walking on it was tricky, worn smooth rocks with a thin covering of mud making it very slippery. The rain stopped mid morning and at lunchtime I walked into town and took a bus the six miles to Semuc Champey and I was glad I had. The track was worse than the one into Lanquin with some very steep twisting sections where it would be easy to skid off into the rough.



Semuc Champey Pools

Semuc Champey is the main reason for coming to Lanquin and well worth the effort. The climb up to the Mirador is incredibly steep and on the day I did it slippery with the mornings rain. Not knowing what mirador meant I didn't know what I was climbing to see until I got there, a viewpoint looking down on the series of clear bathing pools that are another attraction of Semuc Champey.



Semuc Champey Pools From The Mirador (Lookout)
Posted by ianmoor@tiscali.co.uk at
05:17 PM
GMT
April 30, 2011 GMT
Guatemala, Antigua
Heavy rain in Lanquin made the rough dirt road out impassable for me with a fully laden BMW F650GS. Sections of smooth bedrock with a thin covering of mud were difficult to walk on without slipping never mind riding the bike. After finding out that the forecast was predicting rain every day for a week I decided to tackle the dirt road section in the afternoon when it had dried out somewhat and stay in nearby Coban instead of riding to Antigua in one day.



The Road Out Of Lanquin
As I was preparing to leave a small off road bike pulled up in front of me. The rider in full biking clothing, full face helmet and all his luggage in a rucksack on his back came over and in a British accent asked if I knew the way to Livingston on the Caribbean coast. I didn't, but got my map out and we plotted the route of probably 120 miles on a number of different roads. He then asked which road out of Lanquin he needed to take to start him off in the right direction. After telling him he rode off without ever removing his helmet. I would have loved to find out more about his trip and how he got to Lanquin without maps or GPS!

Apart from having to ride during the hottest part of the day I didn't have any other problems with the section of dirt track but was still relieved to be back on tarmac going into Coban. It rained the following morning but I donned the wet weather gear and continued to Antigua on tarmac roads. It had been five months since I last rode in the rain when I was in Copper Canyon in northern Mexico so I can't complain.



Antigua 5th Avenue

In Antigua I met up with Frank, a German rider (www.krad-vagabunden.de) I had first bumped into in Mexico and he told me Nick, a British rider (www.talesfromthesaddle.com) we had both met previously was camping in the tourist police compound. I was in a hostel waiting to receive a new bank card and credit cards from England and once these arrived moved into the campground with Nick. Camping in the Tourist Police Compound is free and must be one of the most secure places to stay in Guatemala with lots of heavily armed police coming and going all day long.



Tourist Police Compound Campsite In Shade of Earthquake Damaged Building

Nick was having problems with his Yamaha 125cc YBR engine and although my motorcycle mechanics skills are a bit rusty offered to help and give moral support to trace and rectify the problem. Stripping the engine as far as separating the crankcase without any of the special tools available in a proper workshop proved a challenge which we eventually overcame with a process of trial and error. With much waiting for parts, devising or borrowing special tools, drinking coffee and eating cake Nick's bike was eventually running again.



Me Playing At Motorcycle Mechanics

The Yamaha dealer in Guatemala City had offered to supply all the required spares for free in exchange for Nick doing a TV interview in the showroom and with his new found celebrity status Nick graciously allowed me to chauffeur him for his TV appearance on my bike. To add to the drama of the day on the way into the city we passed a prison where we later learnt there had been a gunfight two hours earlier as friends of some prisoners attempted to free them as they were being transferred to court.



TV Celebrity Nick At Yamaha Canella, Guatemala City

On the return journey my bike's front sprocket nut came off, wrapped itself around the chain and broke a tooth on the front sprocket. I managed to ride gently back to Antigua but then we had both bikes disabled. Raul, the owner of the Yamaha dealership in Guatemala City had given us tickets to watch his son racing in a motorcycle road race which would have been the first motor racing of any kind I would have seen since starting this trip two years ago so I was really looking forward to the weekend but with two dead bikes we didn't have any transport and couldn't go. I have been singing the praises of the mechanic in Mexico that fitted my new chain and sprockets 2000 miles ago. The front sprocket nut is supposed to be torqued and secured with loctite and a tab washer so shouldn't work loose if fitted correctly. A friend, Julio was taking his BMW to the Guatemala City dealer to get some warranty work done and picked up my parts while he was there saving me from having to get the bus into the city.



Antigua Park

Antigua is nestled between three volcanoes. The most prominent viewed from the city is the Volcan de Agua (Volcano of Water) which got its name after destroying the original capital city by burying it during a mudslide in 1541. Antigua was rebuilt on a new site further north. Acatenango volcano last erupted in 1972 with volcanic ash falling up to 25km away. The Volcán de Fuego (Volcano of Fire) has erupted frequently since the Spanish conquest and is almost constantly active at a low level. When the top isn't concealed in cloud smoke can regularly be seen during the day and a red glow emits from the summit at night. The last eruption in 2007 caused seven families to be evacuated.



Agua Volcano Towering Over Antigua

Many of Antigua's colonial buildings were destroyed in major earthquakes in 1717 and 1773 prompting the creation of the current capital Guatemala City. Many of the old walls from the ruined buildings remain. Antigua continues to be affected by earthquakes and tremors, there was a minor tremor early one morning while I was camping in the shade of one of the ruined buildings making me question my choice of campsite but fortunately the wall remained standing. In 1976 Antigua buildings were damaged in a major earthquake that killed 23,000 Guatemalans and left a million people throughout the nation homeless.



Creating a 'Carpet' From Coloured Sawdust

Antigua is famous for its Lent and Holy Week Festival. Processions take place to different churches, starting with one procession each Sunday at the beginning of Lent and building up to several a day by Easter weekend with each procession getting bigger and more elaborate as Easter approaches. Elaborate 'carpets' are created using coloured sawdust, flowers, leaves etc. on the cobbled streets forming the procession route. The 'carpets' can take up to twelve hours to make and are destroyed in seconds when the procession walks through them. There was a procession at 4am on Good Friday, a bit early for me but I was told that all the 'carpets' were washed away in heavy rain before the procession arrived.



Children Struggling With Their Float During A Procession

Religious icons are carried on floats weighing up to 3.125 tonnes on the shoulders of bearers in relays. The larger floats have eighty bearers at a time swaying from side to side as they all march in step. The children's procession was my favourite. While the adult bearers were very stoic and didn't display any emotion the children were grimacing as they struggled with the weight.



The Smaller Children Get Involved with Suitably Scaled Down Floats

On a day trip to Atitlan Lake I had to ride through my first river on this trip following the collapse of the bridge. I couldn't see the bottom and might have decided to wade through first but I had been assured by Nick who had already ridden the route that the bottom was smooth so rode straight through with my feet lifted up and got to the other side without getting wet.

While I was having a picnic lunch at a viewpoint (Mirador) over looking the lake an English cyclist turned up. He had been on an Alaska to Ushuaia motorcycle trip several years ago and liked Lake Atitlan so much when he arrived that he bought a house, moved in and never completed his trip.



Lake Atitlan

As the crowds arrived in Antigua for the Holy Week festival we first had to leave the police campground so that it could be used as an additional carpark. We moved into a hostel for a while but it was fully booked for Holy Week so we had to move again. We found Valhalla macadamia nut farm a short distance from Antigua where we were able to secure a bamboo hut for the remainder of our stay. I was glad to get out of town and into a rural setting particularly as all the tourists arrived for Holy Week making Antigua a gridlocked noisy town. Far better to visit now and again than be living in the middle of all the excitement.



Valhalla Macadamia Nut Farm, My New Home

Nick and I took a number of bike rides to test his Yamaha following its rebuild. One road from Antigua to Palin was challenging for me, I was glad I wasn't carrying luggage as I bounced down the rocky track. Nick on his 125cc Yamaha was patiently waiting for me at at the end of the dirt road!



Me On The Antigua To Palin Road

As Nick set off north to continue his trip I took a ride to the black sand beach of Monterrico on the Pacific coast. The beach and village were almost deserted following Holy Week's busy period when most Guatemalans are on holiday. I took a ferry through the mangrove creeks of the Biotopo Monterrico-Hawaii nature reserve to link up with the road north. The nature reserve was established to protect sea turtles who lay their eggs on the beach. Riding onto the ferry up a plank was a bit nerve wracking as the plank was too narrow to get a foot onto it so I had to ride with both feet up. It was easy enough but given the choice I would have opted for a wider plank.



Black Sandy Beach Of Monterrico Where Sea Turtles Lay Their Eggs



Monterrico Ferry Through The Mangrove Creeks
Posted by ianmoor@tiscali.co.uk at
04:54 AM
GMT
May 13, 2011 GMT
Antigua To Honduras
I treated myself to breakfast at the Valhalla macadamia nut farm open air restaurant before setting off in the direction of Honduras. Valhalla was the third and final place I stayed in Antigua thanks to the Lent and Easter Festival filling all the available accommodation although living in a bamboo cabin amidst the rows of nut trees was worth the effort of moving. A very tranquil setting after the hustle, bustle and noise of central Antigua in festival time.



Valhalla Restaurant In A Tropical Garden

I had plotted a route on secondary roads and wasn't sure what to expect, they tend to be a mix of paved and reasonable dirt roads with the more difficult dirt roads marked as 'other roads or tracks' Some of these rough dirt tracks can be a bit too rough for me as I remind myself I'm now too old to bounce when I hit the deck. However I had a good first day riding to Pacaya volcano on a paved road which then turned to an average grade dirt road as it wound its way down to Laguna de Calderas (A lake inside a dormant volcano) and on to Amatitlan lake that I had visited via a different route on a day trip from Antigua.



Laguna de Calderas Near Pacaya Volcano

More sections of paved and dirt road followed as I climbed up into the cooler mountains then dropped back into the searing heat of the valley bottoms. By mid afternoon I started to look out for somewhere to stay and finally found a motel on the outskirts of Jalapa at 5pm for six pounds ($9US). It was another of the so called 'Love Motels' with high walls and a private garage beneath each room to offer the maximum privacy for the cliental. As far as I'm concerned I have secure parking for the bike and a bed and hot shower for me. The only drawback is that they are on the outskirts of towns and often don't have any shops or restaurants nearby. As I'm usually carrying some food and water on the bike it isn't a major inconvenience.



Lago de Amatitlan

The following day was another good mix of dirt and paved roads travelling through the mountain scenery as I headed for the Honduran border then on to Copan Ruinas, another Mayan archaeological site.

In Antigua I had swapped my Garmin GPS map of the United States and Canada for what I was told was 'open source' GPS maps of Central and South America. I had bought the official Garmin map of the area which only shows the major roads and international borders and these aren't very accurate and not a great deal of help with navigation. The 'open source' maps are better and include street level mapping of some towns and cities although some roads are missing and others appear as unconnected sections of roads that you have to assume will be connected in the real world. I was told these 'open source' maps are created by enthusiasts driving or riding around recording their routes on their GPS units then downloading them into some mapping software. This would explain why roads are broken up into unconnected sections if different journeys are taken that don't quite overlap.

The border crossing was relatively straight forward. Having cleared Guatemalan immigration and customs I changed my remaining Guatemalan currency into Honduran Lempiras with the private money changers that have free access to the border security area. Honduran immigration was straight forward but clearing the bike at the Honduran customs was a bit slow and tedious. I had stocked up on photocopies of my documents beforehand but customs wanted three copies of my driving licence with a different page showing than the Spanish translation I had photocopied. The photocopy office was just outside the security barrier in Guatemala, the first or last building in the country so I had to walk back into Guatemala, melting in my bike suit. On returning to Honduran customs I had to wait while a DHL driver was processed then the form filling and stamping for my bike continued. I then had to return to Guatemala for triplicate photocopies of the stamps that had just been put in my passport.



Copan Ruins Mayan Site

Once the formalities were completed I rode the short distance to Copan Ruinas, my first stop in Honduras.

Posted by ianmoor@tiscali.co.uk at
01:04 AM
GMT
Enter your email address to receive updates to Ian Moor's trip story!
Recent Entries
Archives:
Archives:
Monthly
Archives:
Category
Now that summer is here, get On the Road! Take 30% off the Achievable Dream - On the Road! 2-DVD set until August 31 only.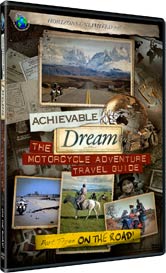 Our veteran travellers share their tips (and great stories) for staying healthy, happy and secure on your motorcycle adventure.
"A fantastic, informative and inspirational DVD."
"It's brilliant - thank you very much!"
Check it out at the HU Store! Remember to use Coupon Code 'ONTHEROAD' on your order when you checkout.
Next HU Events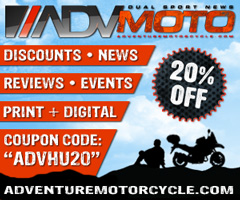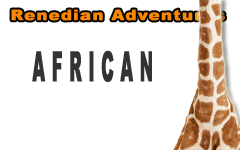 What others say about HU...
"I just wanted to say thanks for doing this and sharing so much with the rest of us." Dave, USA
"Your website is a mecca of valuable information and the DVD series is informative, entertaining, and inspiring! The new look of the website is very impressive, updated and catchy. Thank you so very much!" Jennifer, Canada
"...Great site. Keep up the good work." Murray and Carmen, Australia
"We just finished a 7 month 22,000+ mile scouting trip from Alaska to the bottom of Chile and I can't tell you how many times we referred to your site for help. From how to adjust your valves, to where to stay in the back country of Peru. Horizons Unlimited was a key player in our success. Motorcycle enthusiasts from around the world are in debt to your services." Alaska Riders

10th Annual HU Travellers Photo Contest is on now! This is an opportunity for YOU to show us your best photos and win prizes!
NEW! HU 2014 Adventure Travel T-shirts! are now available in several colors! Be the first kid on your block to have them! New lower prices on synths!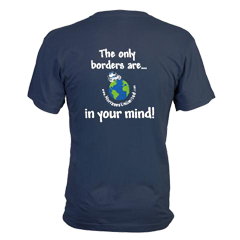 Check out the new Gildan Performance cotton-feel t-shirt - 100% poly, feels like soft cotton!

What turns you on to motorcycle travel?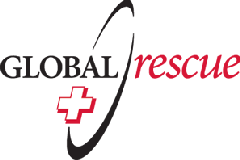 Global Rescue is the premier provider of medical, security and evacuation services worldwide and is the only company that will come to you, wherever you are, and evacuate you to your home hospital of choice. Additionally, Global Rescue places no restrictions on country of citizenship - all nationalities are eligible to sign-up!
New to Horizons Unlimited?
New to motorcycle travelling? New to the HU site? Confused? Too many options? It's really very simple - just 4 easy steps!
Horizons Unlimited was founded in 1997 by Grant and Susan Johnson following their journey around the world on a BMW R80 G/S motorcycle.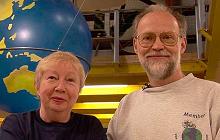 Read more about Grant & Susan's story
Membership - help keep us going!
Horizons Unlimited is not a big multi-national company, just two people who love motorcycle travel and have grown what started as a hobby in 1997 into a full time job (usually 8-10 hours per day and 7 days a week) and a labour of love. To keep it going and a roof over our heads, we run events (22 this year!); we sell inspirational and informative DVDs; we have a few selected advertisers; and we make a small amount from memberships.
You don't have to be a Member to come to an HU meeting, access the website, the HUBB or to receive the e-zine. What you get for your membership contribution is our sincere gratitude, good karma and knowing that you're helping to keep the motorcycle travel dream alive. Contributing Members and Gold Members do get additional features on the HUBB. Here's a list of all the Member benefits on the HUBB.
Books & DVDs

All the best travel books and videos listed and often reviewed on HU's famous Books page. Check it out and get great travel books from all over the world.

MC Air Shipping, (uncrated) USA / Canada / Europe and other areas. Be sure to say "Horizons Unlimited" to get your $25 discount on Shipping!
Insurance - see: For foreigners traveling in US and Canada and for Americans and Canadians traveling in other countries, then mail it to MC Express and get your HU $15 discount!
Story and photos copyright © All Rights Reserved.
Contact the author:
Editors note: We accept no responsibility for any of the above information in any way whatsoever. You are reminded to do your own research. Any commentary is strictly a personal opinion of the person supplying the information and is not to be construed as an endorsement of any kind.
Hosted by: Horizons Unlimited, the motorcycle travellers' website!
You can have your story here too - click for details!