Argentina
August 24, 2012 GMT
Argentina (North)
The previous Andes Pass that I had crossed, the Paso Chungara–Tambo Quemado between Bolivia and Chile had been very cold. I could have worn extra layers if I had realised that the road climbed up to 4660 metres but the lack of internet had prevented me from researching the route. In preparation for the Jama Pass from San Pedro de Atacama, Chile to Argentina I did plenty of research and was expecting a long, tough cold day. The Jama Pass is higher than Paso Chungara–Tambo Quemado at 4825 metres (15,681 feet) and further south which in the southern hemisphere means colder, something I'm still coming to terms with.



Jama or Sico, Choice Of Two Roads To Argentina

Although I had a long ride ahead of me, I followed the border officials advice and got to the Chilean customs and immigration offices on the outskirts of San Pedro de Atacama an hour or so after they opened when the early morning queues had died down. This had the additional advantage of allowing the temperature to rise from below freezing to pleasantly warm. It took twenty minutes or so to officially exit Chile followed by several hours riding east to the Argentinean border post before actually leaving Chilean soil. The climb up to Jama Pass and the Argentinean border was a bit cold but with my full compliment of layers, not uncomfortable. I was able to enjoy the mountain scenery of snow capped mountains and frozen lakes as the road swept up to the alto plano. The wind was strong enough to make it necessary to slow down when passing trucks in either direction to avoid veering off course in the lee of the truck.



200km (125 Miles) More To Go To Get To Purmamarca, The First Argentinean Town

At the head of the pass and the Argentinean border post the strong cold wind continued but fortunately customs and immigration were inside heated buildings. The bike was rocking in the wind when I parked which was a bit unnerving but it didn't look like it would actually blow over. From the border post it was a long ride on the alto plano. Although any ponds, lakes and streams at the side of the road were frozen; the afternoon temperature and my multiple clothing layers kept me warm. The Salinas Grande salt flats provided a change of scenery and an excuse to stop for a quick sandwich lunch.



The Salinas Grande Salt Flats

As I started my descent I could see clouds below me, the first I had seen in a while as the Atacama Desert had produced nothing but clear blue skies. The dampness in the air as I passed through the cloud made it cold but once I was in clear air again it warmed up. Jama Pass turned out to be a breeze, Not as cold as the Chungara–Tambo Quemado Pass, Argentinean immigration and customs paperwork was carried out in a heated building, the road was good and the scenery even better.



Salinas Grande, Argentina

I hadn't selected a particular destination for the day's ride as I didn't know how long it would take to get over the Andes. I arrived at the first town along the road, Purmamarca at 4pm and started to look out for accommodation and typical of me found fault, usually looking too expensive; with each place I saw. The high altitude still made camping a last resort option as it would be cold at night but the road continued to descend through Tumbaya and Volcan where I again rejected each hotel I saw. I decided I would definitely go no further than San Salvador de Jujuy but as I approached from above I could see it was a large town. I didn't have any addresses of hostels or campsites in S. S. Jujuy and in my experience the larger a place is the longer it takes to find what your looking for. Salta wasn't much further south and I had a campsite and several hostels in Salta saved on my GPS. I thought I could just make it to Salta before it got dark and decided to press on.

There are two roads between S. S. Jujuy and Salta, the main road makes a long loop to the east and back again or there is the much shorter Ruta 9 which on my map looked like a direct straight line between the two cities. I opted for the shorter Ruta 9. I was curious as to why the shorter, direct route wasn't shown as the main road and thought I had taken a wrong turning when I discovered the reason why. The paved road was barely wider than a two lane cycleway and wound its way through parkland and forest. The trees and greenery were a refreshing change from the dry dusty Atacama Desert and despite coming to the end of a long days ride and wanting to find accommodation before it got dark I still enjoyed the final leg of the journey.



Ruta 9 From S.S. Jujuy To Salta

A couple of days later, after exploring Salta I went for a day ride without luggage back through the Ruta 9 parkland as far as a reservoir with picnic tables. The first time through the park I had been trying to get to Salta before dark and didn't have time to stop for photographs so it was nice to enjoy the scenery at a more leisurely pace.



Ruta 9, North Of Salta, Too Narrow For The Speed Limit Sign

I arrived at the GPS location for the Salta Campground at 7pm after ten hours of riding the bike a total of 361 miles (578km), crossing the Chilean - Argentine border and various short stops for photographs. It was almost dark, there was no sign of a campground and if it was somewhere close by it wasn't an area I wanted to spend time in, still urban but a long way from the city centre. I eventually found a hostel within walking distance of the centre after dark but it didn't have motorbike parking. I ended up having to pay almost as much to park the bike as I did to stay in the hostel myself. Tired, hungry and grubby I opted for a quick shower followed by a visit to the nearest restaurant where I was delighted to discover that the rumours are true, the best steaks do come from Argentina.



Salta Plaza

I thought I might catch up with Nick in Cafayate, a tourist town in one of the Argentinean wine regions. We are following similar routes and timescales so run into each other now and again. Nick had given me details of the campsite he was staying in and warned that the weather was similar to the Atacama Desert, dry and warm during the day but cold at night. Once out of the seemingly never ending suburban traffic of Salta the scenery improved as the road ran through sculptured red rock country similar to the national parks of Utah that I had visited earlier in my trip. I also saw a snake warming itself on the road, turned around and rode back, not sure if it was alive or dead at the time but it had disappeared and therefore presumably alive.



Red Rock Country North Of Cafayate, Argentina

Nick had moved on when I arrived at the Cafayate campground and as he had advised, it was cold through the night although ok if you dressed rather than undressed before going to bed. The following day there was a wind blowing from the north which was strong enough to pick up and carry dust into every nook and cranny. Where I come from a northerly wind brings the cold but in the weird and wonderful world of the southern hemisphere everything is the wrong way round. That night, instead of putting clothes on before wriggling into my sleeping bag as I had done the previous night I ended up sleeping on top of my bedding in a state of near nakedness (not a pleasant image and I urge and advise you not to dwell on it). And that was it, the end of cold nights, an amazingly quick turn around of the weather within twenty four hours. For the rest of my stay in Cafayate and for weeks afterwards it was either warm or hot day and night.



Cafayate Vineyard

Ruta 40 is the famous Argentinean road that runs from its northern border with Bolivia to Cabo Virgenes, near the Straits of Magellan, about as far south as you can go by road. It is one of the longest roads in the world at over 5000km (3107 miles). I came across it for the first time at kilometre marker 4364 just north of Cafayate. I haven't worked out my route south yet but I expect to be crossing and travelling along Ruta 40 from time to time.



My First Encounter With The Famous Ruta 40

Argentinean street names are often named after town, cities or places within Argentina and a not uncommon one is the Islas de Malvinas (Falkland Islands). They also have road signs proclaiming that the islands belong to Argentina. A few people have raised the issue of the Malvinas with me but the only heated discussion I have had was with an Argentinean living in Ecuador who got very irate and excited; swearing that; 'Argentina would get The Malvinas back one day'.



Islas Malvinas (Falkland Islands) Avenue



The Malvinas (Falkland Islands) Are Argentinean

My next destination was Iguazu Falls on the Argentine, Brazilian, Paraguay border which; by the route I took was over 1200 miles (1920 km) to the east. The roads were straight and flat running through dusty agricultural land. The villages were quiet sleepy places with the usual collection of small corner shops, all selling the same supplies but little else in the way of amenities. They didn't even have internet cafes which was unusual. Further north all the villages would have at least one internet café which is usually the centre of activity for the teenagers.



The Long Straight Road To Iguazu Falls
Posted by ianmoor@tiscali.co.uk at
06:32 PM
GMT
October 15, 2012 GMT
Central Argentina
A young Argentinean Customs Officer at the Fray Bentos, Uruguay / Argentina border processed my motorbike into Argentina. He was very keen and doing everything by the book but was still unsure how to process a non South American registered vehicle on the computer system. I was almost pleased when he wanted to see my vehicle insurance which I had finally succeeded in buying the day before in Colonia, Uruguay. I had tried without success to buy the compulsory insurance in Chile, Argentina and Paraguay but fortunately had never been asked to produce the certificate at police check points or any of the previous border crossings apart from when entering Paraguay where a bent policeman had an organised scam operating with an unofficial border 'helper'. I had almost given up trying to get insurance and didn't try at all in Brazil because of the language problem. It's difficult enough trying to buy insurance in Spanish but impossible (for me at any rate) in Portuguese. Being able to produce the certificate at the Argentinean border made the time, effort and expense worth while.



Fray Bentos, Home Of Corned Beef & Meat Pies To The Left. Argentina Straight Ahead

I was headed towards the Sierras de Córdobas, a mountainous area in the centre of the country surrounded by a large sea of flat agricultural pampas, criss-crossed by occasional long, long straight roads. The pampas reminded me of Florida on steroids with the road straight ahead disappearing into a thin line on the horizon and the unchanging scenery. It wasn't the best geography to be riding through but the roads were generally smooth with little traffic outside of the towns. It was a lot better than being stuck on a gridlocked British motorway or filtering through a Central American market. The roads through the pampas may be a bit boring but there are worse things in life than being a trifle bored. I was at least riding a motorcycle in the sunshine not sat in front of a computer in an office.

The scenery finally changed with hills then mountains coming into view and the road started to undulate, twist and turn as I approached and then entered the Calamuchita valley. There were a lot of police checkpoints for some reason as I neared my first destination in the Sierras de Córdobas. As the police appear to stop road users at random it could be very frustrating if you were unfortunate enough to be stopped at successive checkpoints. Some were only ten minutes apart. I was stopped once and in addition to the usual questions and a cursory glance at my documents I was handed a small round plastic object in a sealed bag. I didn't realise what it was for initially and put it on top of a pannier as we chatted. Eventually a breathalyser was produced. The main purpose of the checkpoint was to carry out random breath tests which are, (or where when I left) illegal in Britain. The plastic object was of course the mouthpiece. As I hadn't had an alcoholic drink in about six weeks I passed with flying colours.



Calamuchita Valley

I stayed in the Tinktinkie hostel just outside Santa Rosa de Calamuchita. The dirt road running past the hostel was part of the 2010 Dakar rally route. Nelieta is South African, co-owner of Tinktinkie hostel with Russian husband, Andrey and a keen photographer. She had photographs she had taken from the hostel garden of various 2010 Dakar rally vehicles. Most were close ups; with only blurred trees in the background but one showed the ridgeline of the hills that formed one side of the valley which identified the location. Nelieta and I tried to replicate the photo with me riding past several times but as it was a different season; the vegetation looked different and we never managed to accurately match my position on the road with the Dakar truck. Whilst the two photographs may not be conclusive evidence, I did ride on a section of the Dakar course, honest!



Dakar Rally 2010 (Photo By Nelieta Mischento)



Ian 2012 (Photo By Nelieta Mischento)

A short distance to the north lay Villa General Belgrano which, despite its very Argentinean name, has an old fashioned southern German feel about the place. General Manuel Belgrano was one of the leading liberators in the war of independence against Spain and the creator of the Argentinean flag. The village was established in 1930 by two Germans. Following the WWII battle of the river Plate in December 1939, 130 sailors from the sunken German pocket battleship, Admiral Graf Spee decided to settle here. With its alpine architecture, microbreweries, 'Café und Kuchen' (Coffee & Cake) restaurants and an annual Oktoberfest Villa General Belgrano keeps its German heritage alive.



Villa General Belgrano

The Belgrano Beer Festival is the third largest Oktoberfest in the world after Munich, Germany and Blumenau, Brazil. The festival gets under way with the ceremonial tapping of a barrel of beer at the front of the main stage. The barrel is well shaken to ensure plenty of spray and foam drenches those nearest to it. Once the barrel is tapped the remaining beer is poured into the waiting beer pots of everyone within reach but only those close enough to get showered by the beer will be close enough to fill their tankard!



Tapping The Barrel Ceremony, Belgrano Oktoberfest



Villa General Belgrano Oktoberfest



Villa General Belgrano Oktoberfest Parade



Villa General Belgrano Oktoberfest

I went to the beer festival, on one of the opening days and there was traditional dancing from the different countries that Argentineans had originated from. The list included Spain, Germany, Italy, Ireland, France, Arabia and the Ukraine. I was most impressed by the Ukrainian Cossack dancing, very athletic.



Belgrano Oktoberfest - Ukrainian Cossack Dancers

On the short, 162km (101 miles) trip from Santa Rosa to La Cumbre the bike started giving trouble. The engine has never been 100% since the rebuild in Cuscu, Peru. It leaks oil and each time I examine it I discover a missing bolt, broken stud etc. The bike cut out as I slowed to cross a dam and wouldn't restart. Having pushed it to the end of the dam I found the oil level low and most of the radiator was cold indicating a low coolant level. I didn't want to risk take the radiator cap off as I suspected the engine had overheated although no warning lights had come on. The engine did restart after it had cooled down and I was able to cautiously ride to a garage and top the oil up. I continued gently riding towards La Cumbre but couldn't engage first gear when I had to stop at some traffic lights. After stopping several more times to allow the engine to cool down I eventually limped into the hostel with a sick engine and no first gear.

The bike has done 62,104 miles (99,366 kilometres - it almost made it to the magic 100,000!). Considering the age of the bike, the mileage and the problems following the first engine rebuild It wasn't going to be worth having another total engine rebuild done to repair the gearbox. I checked the engine the following day when it had cooled and discovered coolant in the cylinder which meant a second top end overhaul. Córdoba wasn't far away and I arranged for a truck to take the bike into the BMW dealer there. I was supposed to ride in the truck but when it arrived I was told they wouldn't be able to take me and I had to catch a bus. The bike had already been unloaded in the workshop by the time I arrived several hours later. When I explained the problem with the mechanic and the workshop manager they said that they would need to check what parts they had in stock then they would be able to say if the bike was repairable. Due to severe import restrictions it takes at least two months to get parts into Argentina and depending on the cost of the repair it might not be worth doing. Naturally we were having this conversation on a Friday afternoon prior to a three day weekend to celebrate Columbus Day so it was going to take almost a week before I discovered the fate of the bike.

Columbus Day commemorates the discovery of the Americas on the 12th October, 1492. Some Native Americans and their supporters commemorate the 11th October instead as their 'Last Day Of Freedom'. Always one for supporting the underdog, my emotions were more in tune with the Native American's 'Last Day Of Freedom' commemoration rather than with the celebration of Columbus discovering the Americas. However Europe would be pretty full by now if Columbus had decided to at home.

Whatever the decision is regarding the bike the rest of the trip needs re-planning. I had intended to fly the bike to New Zealand after touring Patagonia. I need to investigate the customs implications of leaving the bike in Argentina or Chile. It is currently in Argentina on a temporary import permit which stipulates that it must be taken out of the country when I leave.

The best I can hope for is that the engine can be repaired without costing more than the bike is worth. If it can I will attempt to ride it to Ushuaia without first gear and hope the bike doesn't suffer any further problems. I will need to avoid dirt roads with steep hills as the bike won't be able to get up the hills in second gear and I would be too terrified to try and go down the hills in anything but the non existent first gear! If the bike breaks down again I will have to abandon it. Ideally it would be nice to get to Ushuaia and then back to either Santiago or Buenos Aires and then be able to give the bike away to someone for spares.

After over three and a half years on the road, a lot of my equipment is past its best including the bike. While waiting to hear if the bike can be repaired my camera stopped working although it wasn't the camera I started the trip with; but a replacement purchased in Panama. I had paid USA $120 (£76) for it; which was around USA $20 more that it would have cost buying it on the internet from the USA. In Córdoba; I looked for a replacement camera. Ideally I wanted the same make and model as the original to save having to figure out how to use the new one. The first shop I tried had only one compact camera on display but by a remarkable coincidence it was exactly the same model as my broken one. My delight quickly faded however when I saw the price, USA $510, (£320) five times the USA internet price! I wasn't prepared to pay that so I might have to travel without a camera for a while.



The River In Cordoba - The Last Photo I Took Before The Camera Died

At the moment I am waiting to hear the fate of the bike and considering various travel options depending on if the bike can be repaired. If it can be repaired, what will it be like trying to ride without first gear and will it hold together long enough to get to Ushuaia and possibly back to a city with an international airport?
Posted by ianmoor@tiscali.co.uk at
09:30 PM
GMT
November 30, 2012 GMT
The Bike Is Dead
The bike had never run properly since the engine was rebuilt to replace broken piston rings in Cusco, Peru. This rebuild included unnecessarily stripping and reassembling the bottom of the engine and the gearbox. The engine finally refused to go any further while travelling in the Cordilleras de Cordoba. First gear refused to engage then a short while later the engine stopped with what turned out to be coolant leaking into the cylinder. I took it by truck to the BMW dealer in Cordoba to discuss the options. We assumed the engine problem was the cylinder head gasket which wasn't too big of a job and luckily they had a new one in stock. To investigate the gearbox problem required removing and stripping the complete engine which would cost a lot more than the bike was worth. I opted to replace the head gasket to get the engine working and then I would attempt to ride the bike to Ushuaia at the southern tip of South America without first gear. This was a risky option as owing to the dodgy rebuild in Peru something else could go wrong at any time, but having ridden the bike so far south; I wanted to at least try and complete the last leg of the Americas. As I didn't know why first gear wouldn't engage my main concern was that other gears would follow suite leaving the bike with insufficient gears to continue.



Leaving Santa Rosa On The Last F650GS Motorbike Ride (Photo By Nelieta)

Once the top end of the engine was stripped it was discovered that it needed a new barrel and piston assembly and the cylinder head needed skimming. The dealer said they were unable to get the parts and asked me to order them. For some reason it is very difficult for companies to import goods and materials into Argentina. I was told the problem stems from Argentina defaulting on their one billion dollar international loan from the World Bank in 2002. It would take about a month to get the parts which wasn't a major problem but by the time Argentinean import duty was added to the cost of the parts and shipping it took the repair cost to more than the bike was worth. If I had gone ahead with the work the bike still wouldn't have first gear and the bottom end of the engine would still be suspect following the rebuild in Peru. It looked like the bike had run its last kilometre. The bike had done a total of 62,104 miles (99,336 kilometres). 56, 098 miles (89,756 kilometres) were on this trip from Miami to Alaska then south to Cordoba, Argentina.



One Dead F650GS In The BMW Operating Room

The one thing that could swing the balance towards repairing the bike would be if I had to pay a high import duty to Argentinean customs for 'importing' the bike permanently into the country. Much to my cost I generally prefer to do things 'by the book' so I went to the Customs office in Cordoba to make a 'hypothetical' enquiry into the procedure to follow if the bike could not be repaired. I was told I could simply give the bike to Customs which seemed like a good deal at the time, far better than paying import duty or having to pay to get the motorbike out of Argentina. However nothing works out as smoothly or easily as that when dealing with Latin American officialdom (Possibly European officialdom is just as bad, I have never had to find out). When I returned to Customs to ask for the address to take the bike to I was told I would have to write a letter requesting permission to give my bike to Customs. I would also need to persuade the BMW dealer to write a letter concerning the condition of the bike. If the bike was worthless they wouldn't accept it and I would have to return it to my home country of England. If Customs could sell the bike for spares they would graciously take it from me.



Malvinas (Falklands) War Memorial In Cordoba

Running the risk of having to pay a lot of money to return a scrap motorcycle to the UK persuaded me to look into alternative, less 'by the book' solutions. I thought of just going to a border crossing and leaving the country but I had read of two cases where Argentinean Immigration had refused to allow riders to leave the country without their bikes. It is possible to leave Argentina without your bike but you have to show that you intend to return for it before the temporary import license issued on entering the country expires. I needed a cover story in case I was quizzed by immigration when leaving.



Cordoba Cathedral

I tried to reach an agreement with the BMW dealership that they could have the bike for the parts if they would support a story that I was going to Santiago, Chile to buy the parts and return with them to get the bike fixed. This was going well until one of the big bosses got involved and wanted a solicitor to draw up an agreement for me to sign saying that I was 'illegally' giving my motorcycle away. I didn't want to involve solicitors for obvious reasons so had to hire another truck and take the bike to a friend I had met who said he would help out. I bought a return air ticket to Santiago and had the list of parts required to repair the bike from the BMW dealer in Cordoba as well as accommodation booked for my 'return' to Argentina. If contacted by immigration, the friend was going to say that I had left the bike with him while I went for the parts required to repair it. The elaborate ruse turned out to be unnecessary as I sailed through Argentinean Immigration at Cordoba airport and wasn't asked about the bike. I guess they either assumed I would be coming back, or the computer system failed to display that I had entered Argentina by motorcycle as it was supposed to.



Santa Rosa de Calamuchita River At Sunset

I ended up spending six weeks in Santa Rosa de Calamuchita broken up with slow weekly trips by bus into Cordoba to check on the bike and pursue the various options with Customs etc. I preferred Santa Rosa where I could relax lying in a hammock reading a book and go for walks along the riverbank. It was worth putting up with the bus journeys rather than staying in Cordoba the whole time. I almost got used to the four hour long afternoon siestas that are common in Argentina. It was fine when I wanted to read a book or take a nap in my room during the hottest part of the day but it was still annoying when the shopkeepers did the same and closed up when I wanted some supplies! We had a number of traditional Argentinean barbecues called asados at the hostel although we would have them in the early evening rather than late at night as the Argentineans do.



Chilling With A Book And A Mug Of Tea (Photo By Nelieta)



Nelieta And Andrey Cooking Up An Asado

There was a rodeo held in Santa Rosa one weekend. The horses were tied to a pole and blindfolded while the rider mounted. Once the rope and the blindfold were released mayhem ensued. Most of the riders managed to stay on the horse for the allotted time, the tricky part seemed to be getting off. Guachos (cowboys or stockmen) would ride either side and try to lift the rider off with varying degrees of success.



Santa Rosa de Calamuchita Rodeo



Santa Rosa de Calamuchita Rodeo



Santa Rosa de Calamuchita Rodeo



Santa Rosa de Calamuchita Rodeo

While I was trying to sort out what to do with the bike I was also looking into options to continue my trip. Having travelled from Alaska to Argentina I wanted to continue southward to get to the southernmost city in the world, Ushuaia at the tip of South America if possible. My first thought was to buy another bike in Argentina but discovered that for some obscure reason you aren't allowed to take an Argentinean vehicle out of the country until you have owned it for twelve months. I would want to cross the Argentine / Chile border several times on the way south and on the return journey north again. I considered travelling by bus but hadn't enjoyed the bus trips between Santa Rosa de Calamuchita and Cordoba. Also, the buses get you to a city but I'm mainly interested in the bits in-between which would be awkward to get to. Without my own transport I wouldn't enjoy it as much. I probably could have bought a motorbike in Chile but they would be expensive. Once I was out of Argentina I was reluctant to return in case Immigration or Customs picked up on the fact that I had a motorcycle there on a temporary import licence.

The original plan had been to ride to Ushuaia as early as possible in the summer then to get to New Zealand as quickly as possible to hopefully tour around the north and south islands before the summer ended. For this to be feasible I was banking on summer starting early in South America. Having reluctantly decided I wasn't going to be able to ride a bike to Ushuaia, the one good thing was that I could get to New Zealand earlier and spend the summer there.

After more than three and a half years on the road most of my camping equipment and motorcycle riding clothes were past their best and no longer 100% waterproof. I left a lot of it in Argentina so I not only need a new bike but new riding gear and camping equipment as well.

Although I'm generally not a fan of big cities these days Santiago was a nice place to stay for a few days. I spent most of my time walking in the parks running alongside the river. As soon as I arrived I was looking for flights to New Zealand and discovered that I could have a stopover in Melbourne for almost the same price as a direct flight so I decided to have a week's R&R with my brother Keith and his family.



Art Market In The Plaza de Armas, Santiago, Chile

On my last night in Santiago there was a classical concert in the Plaza de Armas with a full orchestra and a choir of around one hundred and eighty singers. They were performing pieces by Beethoven, Elgar and Tchaikovsky as well as music written by a Chilean composer. The finale was the 1812 Overture with a five foot (one and a half metre) diameter drum being used to great effect for the cannon fire.



Free Orchestral Concert In Santiago

In Melbourne we had the barbecue working overtime while I adjusted to everyone speaking English and trying to remember to flush the toilet paper instead of putting it into a bin. I was re-associated with the joys of ferrying nephews and nieces to after school sports and learnt all about the latest musical sensation, a pop group going be the name of 'One Direction'. After a week in Melbourne I flew to Auckland, New Zealand to look into buying a small bike to explore the small country with.



An Aussie 'Barbie' A Week After An Argentinean 'Asado'
Posted by ianmoor@tiscali.co.uk at
03:09 AM
GMT
Enter your email address to receive updates to Ian Moor's trip story!
Recent Entries
Archives:
Archives:
Monthly
Archives:
Category
Next HU Events
NEW!

UK - Haggs Bank: Sept. 19-21

NEW!

South Africa: Nov 14-16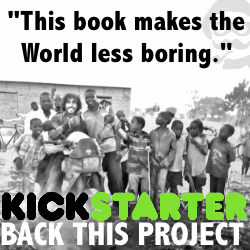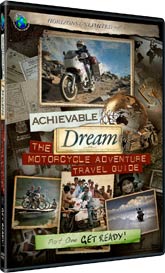 Northerners! The weather outside is frightful, so what better time to start planning your next adventure! To help you get started, for February we're taking 30% off the Get Ready! DVD in the HU Store! Remember to use Coupon Code 'GETREADY' on your order when you checkout.

10th Annual HU Travellers Photo Contest is on now! This is an opportunity for YOU to show us your best photos and win prizes!
NEW! HU 2014 Adventure Travel T-shirts! are now available in several colors! Be the first kid on your block to have them! New lower prices on synths!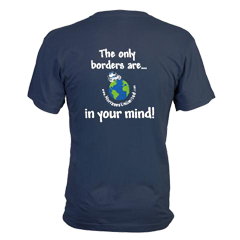 Check out the new Gildan Performance cotton-feel t-shirt - 100% poly, feels like soft cotton!

New to Horizons Unlimited?
New to motorcycle travelling? New to the HU site? Confused? Too many options? It's really very simple - just 4 easy steps!
Horizons Unlimited was founded in 1997 by Grant and Susan Johnson following their journey around the world on a BMW R80 G/S motorcycle.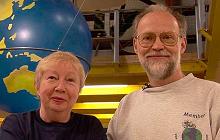 Read more about Grant & Susan's story
What turns you on to motorcycle travel?
Announcements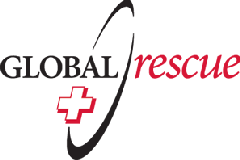 Global Rescue is the premier provider of medical, security and evacuation services worldwide and is the only company that will come to you, wherever you are, and evacuate you to your home hospital of choice. Additionally, Global Rescue places no restrictions on country of citizenship - all nationalities are eligible to sign-up!
Books & DVDs

All the best travel books and videos listed and often reviewed on HU's famous Books page. Check it out and get great travel books from all over the world.
Membership - Show you're proud to be a Horizons Unlimited Traveller!
Horizons Unlimited is not a big multi-national company, just two people who love motorcycle travel and have grown what started as a hobby in 1997 into a full time job (usually 8-10 hours per day and 7 days a week) and a labour of love. To keep it going and a roof over our heads, we run events such as this one (18 this year!); we sell inspirational and informative DVDs; we have a few selected advertisers; and we make a small amount from memberships.
You don't have to be a Member to come to an HU meeting, access the website, the HUBB or to receive the e-zine. What you get for your membership contribution is our sincere gratitude, good karma and knowing that you're helping to keep the motorcycle travel dream alive. Contributing Members and Gold Members do get additional features on the HUBB. Here's a list of all the Member benefits on the HUBB.

MC Air Shipping, (uncrated) USA / Canada / Europe and other areas. Be sure to say "Horizons Unlimited" to get your $25 discount on Shipping!
Insurance - see: For foreigners traveling in US and Canada and for Americans and Canadians traveling in other countries, then mail it to MC Express and get your HU $15 discount!
Story and photos copyright © All Rights Reserved.
Contact the author:
Editors note: We accept no responsibility for any of the above information in any way whatsoever. You are reminded to do your own research. Any commentary is strictly a personal opinion of the person supplying the information and is not to be construed as an endorsement of any kind.
Hosted by: Horizons Unlimited, the motorcycle travellers' website!
You can have your story here too - click for details!