February 04, 2011 GMT
Mexico - Yucatan
A short distance from Oaxaca after joining highway 175 heading north the traffic eased and I found myself once again on a quiet road with great scenery of wooded mountains with dense fern undergrowth as I climbed up into the Sierra Madre de Oaxaca mountains then wound back down the other side. It was slow going because of the twists and turns, potholes and landslides that had either deposited a pile of rocks and dirt onto the road or left a gaping void where a slice of road had slid down the mountainside. I was only averaging 25mph (40kph) on this section but it was nice to have a road (almost) to myself again after days of heavy traffic skirting around Mexico city.



Sierra Madre de Oaxaca Mountain Road

Approaching Tuxtepec Garmin GPS took me onto a really bad section of road with more rough dirt than tarmac and I thought I wasn't going to get much further as it was already well into the afternoon but this road only bypassed Tuxtepec town centre then joined highway 145 to Sayula. Although the traffic was fairly heavy with lots of slow moving trucks there were plenty of safe overtaking opportunities and I was able to make good progress doing around 60mph (96kph). I planned to ride until 5pm then stop at the next reasonably priced motel or hotel.

Shortly after 5pm the traffic came to a complete standstill in both directions. Joining the end of the queue I could see road works half a mile ahead but after several minutes there was still no movement in either direction. I thought about turning round to go back and find a hotel and asked a taxi driver behind me how far it was and he said it was ten kilometres to the first hotel but suggested I ride to the front of the traffic to see if there was a way through before turning round, something I was reluctant to do having been conditioned by 18 months in the USA where riders as a rule wait 'in line' rather than push to the front. Riding down the empty wrong side of the road to the front of the queue I discovered that a truck had broken down on a single lane section of road in the middle of the road works. Parking and walking past the broken down truck and the one behind it I could see an easy route past the first truck but the second one would be a bit of a squeeze. It was better than riding back ten kilometres so remounting I passed the first truck once all the onlookers stepped aside for me then switched to the other side of the road to pass the second truck. I had to creep past the rear axles with one pannier nudging the trucks tyres and the other suspended over a steep drop down from the side of the road. Sadly in all the excitement it never occurred to me to get some photographs. I was soon riding past a long long line of stationary vehicles facing in the opposite direction and a couple of minutes before 6pm miraculously stumbled upon a motel on the outskirts of Sayula.



Gulf Of Mexico Secondary Road

The following day I left the main highway (Hwy 180) to take a secondary coastal road through Paraiso in the state of Tabasco intending to link up with the main highway 180 again on the way to Frontera. The road had little traffic and passed through flat wetlands to the Gulf of Mexico then hugged the tropical coastline fringed with palm trees. I was brought to an abrupt halt when the road had collapsed onto the beach. There was a rough track through the palm trees which I took to see if it rejoined the road beyond the collapsed section. Powering up hill through soft sand had the bike going roughly in the right direction while the wheels squirmed independently in every direction they could think of. Rounding a bend the track had a barrier across it, although there were a few isolated tyre tracks weaving through the palm trees I didn't fancy pushing my luck in more soft sand, especially without knowing how far I would have to go before rejoining the road. Reluctantly I turned round and retraced my route sixty miles back to the main highway. I don't know how long the road has been out but my paper and GPS maps are less than a year old and they both showed the road as intact. The 120 mile detour meant I didn't get as far as I thought I would but there was no destination in mind when I set off and it was nice to ride along the coast with some different scenery after spending months in the mountains.



I Really Have Reached The End Of The Road

Campeche on the Mexican Gulf coast of the Yucatan Peninsular was regularly raided by pirates (English, Dutch and French) for a period of over 200 years until the city finally convinced the Spanish to finance fortifying the town with a 2 metre thick wall and eight forts in 1686. One French pirate in 1685 stealthily captured the cathedral then rang the bell to summon everyone where he held them prisoner allowing him to ransack the empty houses, businesses and churches at his leisure. The wall and forts were completed in 1704 which put an end to the pirate attacks although by then piracy was on the wane anyway. Much of the walls and forts remain but the 20th century road builders succeeded in breeching the wall in places.



Campeche Pirate Proof Walls

I was warned that the Mesoamerican archaeological sites of Uxmal, Chichen Itza and Tulum where I was heading were overrun with tourists and souvenir sellers so I had a ride out to the Edzna Mayan ruins which had no souvenir sellers and a mere handful of other tourists. I wanted to wander around some of the pre Columbian ruins in comparative isolation. The building technology of these ancient cities must have been on a par with Europe at the time.



Edzna Mayan Ruins

Uxmal is the largest pre Columbian site I have visited to date, a complete city rising out of the surrounding jungle. There weren't any souvenir sellers inside the site as I had been told and although there were half a dozen or so tour buses in the car park the site was big enough to accommodate us all without tripping over each other.



Uxtmal Pre Columbian City

It is claimed that Merida cathedral is the oldest church in the Americas, construction began in 1562 and was completed in 1598. Built from the stones of the existing Mayan city on the site. Any stone with Mayan carving was positioned with the carving concealed inside the wall as the Spanish Conquistadors wanted to destroy any signs of pre Columbian civilisation.



The Oldest Church In The Americas


Posted by ianmoor@tiscali.co.uk at
04:15 AM
GMT
February 16, 2011 GMT
Mexican Caribbean Coast

Modified Bike

There have been some interesting motorcycling sights spotted in Mexico, grandmothers looking perfectly composed riding side saddle on the back of a scooter, a family of four on a scooter with a baby wedged between the parents and a toddler standing on the footplate and numerous weird and wonderful modifications. My favourite modification to date has been splitting the bike in two at the forks and using the front for steering and controls with the back positioned to power one side of a trike, the third trike wheel doesn't have power or brakes. A large flat load carrying surface is created and I have seen a couple adapted to take a wheelchair.


Outdoor Latin American Dancing Is Popular With The Oldies

I had lost a filling in the USA where obviously it was far too expensive to even think about getting it fixed. It wasn't painful and I intended to get the tooth refilled in Mexico or Costa Rica. I then lost a second filling while in Oaxaca, Mexico so decided to seek out a dentist. The owner of the Merida hostel I was staying in recommended someone and after the initial examination one tooth simply needed refilling but the other required a root canal. I wasn't sure what a root canal procedure was but I do now, a long two stage filling that requires a lot more anaesthetic than a standard filling. The standard filling cost 42 pounds ($61 USD) while the root canal was a whopping 222 pounds ($323 USD) which is probably more than I would have paid in England. The good news is that despite the dentists bill after five months of travelling in Mexico my savings have increased slightly so for the first time on this trip I have been able to live and travel on the rental income from my house in England and not had to dip into savings.



Celestun Beach, Gulf of Mexico

I rode out to Celestun from Merida to take a boat trip and see a flock of pink flamingos, fortunately the ride was enjoyable with some good scenery finishing on the Gulf of Mexico coast. I could have taken a coach tour from Merida which included the boat trip and lunch for $40 USD so expected the boat trip alone to be considerably less. When I arrived at the boat landing I discovered that I couldn't join a boat tour but could only hire a boat and driver / guide which was going to cost $60 for a one hour trip. I decided that I didn't want to see pink flamingos that badly and after a second visit to the beach returned to Merida. I can see pink flamingos at home at the nearby Washington Wildlife Trust!



Chichen Itza Pyramid

I stopped at Chichen Itza another popular Mayan ruin site between Merida and Valladolid with lots of tourist coaches in the car park and when I got there a queue of over a hundred were waiting to click through the turnstile entrance. Once inside the site was large enough to accommodate everyone and although there were lots of souvenir sellers lining the pathways they weren't pushing their wares at you the whole time as I had been told. One guy from a tourist group, presumably forgetting which continent he was on and confusing the dead Mayan religion with the still practised Buddhism was loudly asking for "a Buddha" from one of the Mayan traders! There should be a test prior to issuing passports to avoid such embarrassments!



Chichen Itza Iguana

In the Yucatan Peninsular the rain seeps through the porous limestone to form underground pools known as Cenotes. These underground pools were the water supply for the Pre Columbian Mayans and presumably still supply freshwater today. A number of them are accessible for swimming. The Dzitnup Cenote near Valladolid has a small hole in the roof which casts a beam of sunlight onto the water although the day I went it was overcast so I didn't get to see it at its best. On the return five mile ride to Valladolid wearing only a regular shirt and trousers it decided to rain, it was only a light shower but it seemed a little unfair that I happened to be riding the bike when the first rain I have seen in over four months fell.



Cenote Dzitnup On A Good Day.... I Didn't Have The Shaft Of Light

I was in two minds about going to Cancun, a city that has been developed over the last forty years from a small fishing village into one of the worlds premier seaside resorts famous for the USA spring break invasion of wild partying students. However Cancun was the last opportunity to visit a BMW dealership until I get to San Jose, Costa Rica over 2000 miles away. There wasn't any spares that I desperately needed but decided to replace the mirror stolen in Guanajuato and get a few other bits and pieces as I try to guess what might go wrong. The parts were almost twice the price they would have been in the USA because of the high Mexican import tax so if your heading this way stock up in the USA.



Cancun Hotel District

The Garmin GPS holder failed during a short ride to Cancun beach. It had given trouble on the way north through Canada to Alaska eight months ago when the GPS would turn itself off intermittently as the damp weather got into the electrical contacts. Cleaning and a blast of WD40 would cure the problem for a while but I ordered a spare which has lived in the bottom of a pannier for over six months as once I got into the drier USA summer the problem disappeared. The humidity of the Caribbean seems to have caused the problem to reoccur and cleaning and spraying with WD40 didn't fix it but fortunately I had the spare. I'm swivelling the holder upside down and further under the windscreen when parking to try and protect the new holder electrical contacts from any rain.



Tulum Beach

The road from Cancun to Tulum is a straight four lane dual carriageway which passes a number of resort hotels and although following the coastline rarely gets close enough for a sea view, the road does get you to Tulum quickly though.



Tulum Mayan Ruins

At Tulum the remains of a Pre Columbian Mayan fortified town sit right on the cliff top overlooking a narrow beach. Walls were built on three sides of the town with the cliffs down to the beach protecting the coastal side of the town. The town continued to be occupied by the Mayans for seventy years after the arrival of the Spanish Conquistadors and its final demise is thought to have been brought about by Old World diseases introduced by Spanish settlers killing most of the Mayans.



Tulum Ruins Beach Once Used By The Mayans To Land Their Boats

The ride to my final Mexican destination, Chetumal along highway 307 wasn't particularly exciting. A long straight road with no changes of scenery but it was in good condition and did the job of getting me to my destination. I have been unable to load my GPS map for Belize and am waiting for a response from Garmin otherwise I will have to resort to the old fashioned paper maps and stopping to ask directions once I reach the towns. Even if I get the map installed correctly, all Garmin has to offer for Central and South America is their world map which only shows national borders and major roads so I will be trying even harder to avoid the bigger towns.



Chetumal

I have enjoyed travelling in Mexico for the last five months, the people have been great, including the numerous police and army personnel I have met at checkpoints who are doing a difficult and dangerous job while the "war on drugs" continues. I have only had four relatively minor negative incidents and three of those were in the last couple of weeks on the touristy Caribbean coast. I had a mirror stolen from the bike in Guanajuato when I had (foolishly?) left it parked on the street overnight. At an army checkpoint on the Yucatan Peninsular I was asked for a bribe by a young soldier, he was smiling and I think just trying his luck, I dodged the issue with my tried and tested "No Habla Espanol" (a badly phrased version of "I don't speak Spanish" I believe). At a hostel in Cancun I was asked to pay $5 USD a night over the proper rate by a worker from New Zealand, fortunately I had checked the price on the internet before arriving. He claimed he had made a mistake but I later saw the rates written on a board behind the reception desk. And finally when I was buying my ticket to enter Tulum ruins the ticket seller tried to short change me but he handed the extra $5USD over when I tapped on the glass.



Chetumal Near The Belize Border

The next stop is in Belize which I'm passing through fairly quickly on my way to Tikal and Flores in Guatemala. I had heard that Belize is expensive compared to neighbouring countries although I have met travellers recently who have just left saying that they found reasonably priced accommodation and restaurants.
Posted by ianmoor@tiscali.co.uk at
01:42 PM
GMT
February 24, 2011 GMT
Belize

Caribbean Coast, Belize

After five months in Mexico it seems strange to be back in an English speaking country again, I didn't realise how much I had missed it until I could communicate without trying to think how to do it using a combination of Spanish, pointing and sign language. It made completing the immigration and customs formalities a bit easier on the Belizean side of the border. There were no problems and it only took about an hour and a quarter to exit Chetumal, Mexico and enter Belize. Fortunately Belize is small enough to make getting seriously lost difficult as I no longer have detailed street level mapping on the GPS, it's back to old fashioned map reading, pre prepared route notes and stopping to ask directions for the Central and South American legs of my journey. I'm experimenting with the GPS and setting grid reference way points (from Google Earth) to head for but up till now the only benefit I have found for the GPS is as a very expensive compass.


Another Animal Species That Wants To Eat Me

My first destination was Belize City where I discovered that you were in danger of being a crocodile's lunch if you ventured too close to the river. Belize City has a reputation for not being particularly interesting and I never got the chance to prove or disprove whether it deserves it as I didn't have the time to explore although the possibility of being crocodile food can hardly be described as uninteresting.



Tropic Air Flight To San Pedro On Ambergris Cay

I met up with a friend of a friend, Mike, an American who has lived in Belize for twenty years and works for Tropic Air, one of two Belizean airlines. He is an ex professional motorbike racer from the days when you had to do tarmac, off road and mile dirt ovals in the states. He fixed me up with a flight to Ambergris Cay, the island he lives on where I spent the day walking along the beach and exploring the small town of San Pedro with its busy streets full of golf buggies. San Pedro is about as close as you can get to the Belize Barrier Reef, the second largest reef in the world without getting wet.



San Pedro Pub

The two of us rode to Placencia in the south of Belize to visit friends of his for the weekend. Mike has a BMW boxer with off road sport suspension and I was a bit apprehensive about riding in such esteemed company. We went fast enough so that there wasn't time to admire the scenery along the Hummingbird Highway, I was too focused on the back of his bike the whole time. He would stand up on the footrests and hit the numerous fierce speed bumps without slowing down making the back wheel bounce 8" into the air, with my luggage and self preservation instincts I was dropping into first or second gear for the bumps then accelerating like mad to catch up with him again.



Mike on the Hummingbird Highway



Placencia Beach

Alain, the guy in Placencia we were visiting was an interesting character, half French, half Spanish and raised in Morocco he has lived all over but usually by the sea on various tropical islands. He has delivered yachts for a living and worked for the Benetton Formula One team, designing the cars wings. He lives with his American wife and son in a beach house and has a thatched workshop where he carries out meticulous work on motorcycles, particularly BMWs. If you are in Belize and looking for a mechanic send me an email for Alain's details.



Big Twin Workshop, Placencia

Leaving Placencia to ride back up the Hummingbird Highway on my own and at my own leisurely pace I was able to appreciate the scenery I had missed on the way south. Tractors pulling large trailers full of oranges to the fruit juice processing plants and returning empty made up most of the little traffic there was. The smell as you passed the processing plants was mouth watering. I was heading for San Ignacio for a couple of days before entering Guatemala on my way to Flores and Tikal.



The Hummingbird Highway, Belize

San Ignacio is only nine miles from the border with Guatemala and the only place away from the coast I stayed in. I was advised to have photocopies of my documents for crossing the border and didn't have any driving licence copies left but the three photocopying places I went to in San Ignacio all had problems with their printers. They had all run out of ink cartridges! San Ignacio is a good base for exploring the surrounding area which offers a variety of activities such as caving, canoeing, horse riding and hiking but I only stayed long enough to get a look at the town.



San Ignacio Car Wash And Presumably The River Is Crocodile Free

I wasn't spending too long in Belize as it is more expensive than its neighbours which is a shame as it has a lot to offer and is uniquely different from the rest of Central America with its Caribbean Island influence.
Posted by ianmoor@tiscali.co.uk at
07:19 AM
GMT
Enter your email address to receive updates to Ian Moor's trip story!
Recent Entries
Archives:
Archives:
Monthly
Archives:
Category
Next HU Events
NEW!

UK - Haggs Bank: Sept. 19-21

NEW!

South Africa: Nov 14-16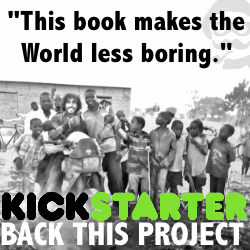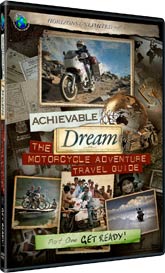 Northerners! The weather outside is frightful, so what better time to start planning your next adventure! To help you get started, for February we're taking 30% off the Get Ready! DVD in the HU Store! Remember to use Coupon Code 'GETREADY' on your order when you checkout.

10th Annual HU Travellers Photo Contest is on now! This is an opportunity for YOU to show us your best photos and win prizes!
NEW! HU 2014 Adventure Travel T-shirts! are now available in several colors! Be the first kid on your block to have them! New lower prices on synths!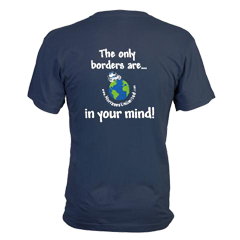 Check out the new Gildan Performance cotton-feel t-shirt - 100% poly, feels like soft cotton!

New to Horizons Unlimited?
New to motorcycle travelling? New to the HU site? Confused? Too many options? It's really very simple - just 4 easy steps!
Horizons Unlimited was founded in 1997 by Grant and Susan Johnson following their journey around the world on a BMW R80 G/S motorcycle.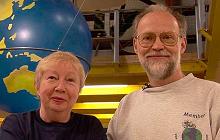 Read more about Grant & Susan's story
What turns you on to motorcycle travel?
Announcements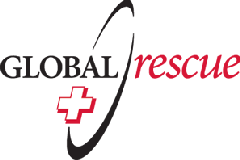 Global Rescue is the premier provider of medical, security and evacuation services worldwide and is the only company that will come to you, wherever you are, and evacuate you to your home hospital of choice. Additionally, Global Rescue places no restrictions on country of citizenship - all nationalities are eligible to sign-up!
Books & DVDs

All the best travel books and videos listed and often reviewed on HU's famous Books page. Check it out and get great travel books from all over the world.
Membership - Show you're proud to be a Horizons Unlimited Traveller!
Horizons Unlimited is not a big multi-national company, just two people who love motorcycle travel and have grown what started as a hobby in 1997 into a full time job (usually 8-10 hours per day and 7 days a week) and a labour of love. To keep it going and a roof over our heads, we run events such as this one (18 this year!); we sell inspirational and informative DVDs; we have a few selected advertisers; and we make a small amount from memberships.
You don't have to be a Member to come to an HU meeting, access the website, the HUBB or to receive the e-zine. What you get for your membership contribution is our sincere gratitude, good karma and knowing that you're helping to keep the motorcycle travel dream alive. Contributing Members and Gold Members do get additional features on the HUBB. Here's a list of all the Member benefits on the HUBB.

MC Air Shipping, (uncrated) USA / Canada / Europe and other areas. Be sure to say "Horizons Unlimited" to get your $25 discount on Shipping!
Insurance - see: For foreigners traveling in US and Canada and for Americans and Canadians traveling in other countries, then mail it to MC Express and get your HU $15 discount!
Story and photos copyright © All Rights Reserved.
Contact the author:
Editors note: We accept no responsibility for any of the above information in any way whatsoever. You are reminded to do your own research. Any commentary is strictly a personal opinion of the person supplying the information and is not to be construed as an endorsement of any kind.
Hosted by: Horizons Unlimited, the motorcycle travellers' website!
You can have your story here too - click for details!