July 07, 2009 GMT
Part Two - New York To Cape Cod
Having had a three week holiday in the UK for my mothers birthday, it's back to the 'day job' of riding my BMW F650GS towards Canada. Life is tough at times!



East Fortune, Scotland



Town Moor, Newcastle Upon Tyne, England


I took the train from Newcastle to Heathrow for my Delta flight to JFK, New York. The plane was delayed three hours for some technical repairs which meant it would arrive at JFK too late for me to get to the Manhattan hostel I had booked into. The reception desk closed at midnight. The plane made up some of the lost time during the flight but it was 23:30 by the time I cleared immigration and customs. Considering the options of paying $150 for an airport hotel, wandering the streets of New York well after midnight looking for a hostel or spending the night at the airport I opted to 'rough it' at the airport. For the first couple of hours it was a bit of an adventure crashing out with the gap year students. However my body soon let me know it wasn't keen on being treated like an 18 year old and started to protest at trying to get comfortable on a four and a half foot bench. Then for some bizarre reason all the mothers in Queens and Brooklyn brought their crying babies to my area of the arrivals hall. 7am slowly arrived and I headed for Princeton by train, subway and another train to collect the bike. Ben met me at the station and gave me a lift to his father, Hanks house where the bike had been stored.

The bike started without any problems and I set off for the sixty odd mile ride to Delaware Water Gap, a park on the Delaware river in New Jersey in bright sunshine. Unfortunately there was a thunderstorm and heavy rain just before I arrived at the campsite. The tent was erected while still wearing my waterproof motorcycle over-suit. Once I had dried my clothing I got into the tent to escape the rain and read. Catching up from a restless night at JFK I must have fallen asleep by 6pm and slept solidly until 4am and dozed thereafter until I got up to retrieve some food from the bear proof pannier.



Delaware Water Gap

The next day was spent getting groceries, cash from the ATM, sorting gear out and plotting a route to the Catskill Mountains, New York State. I booked into a campsite in the Catskill Mountains for the July 4th weekend before leaving for England after being told that campsites could be full.



Campsite Wildlife Pond, Delaware Water Gap

Another good days riding from Delaware Water Gap to the Catskills with a stop at Liberty, New York State where they were preparing for the 4th July parade.



Liberty, New York State, 3rd July 2009

On the way to the Catskills I saw road signs to Neversink which I thought was an unusual name for a village. Sadly the village failed to live up to its name!



Sadly Neversink Sank!!

I went to the small village of Roxbury, New York State to see their 4th of July parade.



Roxbury, New2 York State, 4th July 2009 Parade

The parade was followed by a 19th century baseball match between the Roxbury Nine and the Bovina Dairymen. I was supporting the Dairymen dressed in long black trousers, braces, white shirt, black tie and flat cap. My support wasn't enough though, the Roxbury Nine were victorious.



Bovina Dairyman 'bowling' to Roxbury Nine 'Batsman'



The Bovina Dairymen



Roxbury Nine 'Bowling' A 'Wide Ball'

Yet another hot, sunny day as I left the Catskills, heading for the coast and Cape Cod. I passed through Woodstock and realised it was 'THE' Woodstock when I saw a hippy, psychedelic memorabilia shop. For the younger generations, Woodstock was the first mammoth outdoor pop festival.

After setting up camp at Mashamoque State Park, Connecticut enroute for Cape Cod I headed for the nearest WiFi café to find the location of BMW dealers. Having done 5100 miles since starting this trip in Miami the 12000 mile service is due in 900 miles.

Posted by ianmoor@tiscali.co.uk at
08:15 PM
GMT
July 19, 2009 GMT
Cape Cod To Canada
I had the whole of Mashamoque campsite to myself in Connecticut on the way to Cape Cod.



Mashamoque State Park Camp Swimming Pool - Connecticut

On arrival at Nickerson State Park at Cape Cod I could only get one nights camping as they were fully booked. The traffic was busy and the scenic coastal roads I imagined, had a row of guest houses advertising private beaches blocking the view. I decided to see as much as possible of Cape Cod in one day then move on rather than try to find new accommodation.


I headed for Provincetown at the tip of Cape Cod which is the site of the Mayflower Pilgrims first landing in November 1620.



Pilgrims Landing - Provincetown Cape Cod

Provincetown was interesting. Narrow, mainly pedestrian streets with arty shops, cafes and restaurants selling lobster dishes. There were lots of antique shops but no grocery stores. I guess if you live in Cape Cod you eat out all of the time!



Provincetown - Cape Cod - Massachusetts

Although normally avoiding the Interstates and major roads I opted for Interstates 3, 93 and 95 to get through the built up area of Boston. I was stuck twice in long tailbacks of traffic due to road works reminding me of motorway travel in England made worse as motorcyclists don't filter through the traffic here. I don't know whether filtering is illegal or frowned on as antisocial queue jumping but I haven't seen any motorcyclist do it. I restricted myself to lane hopping, tempted though I was to ride between the lanes as I would in the UK.

Once north of Boston I started looking for a campsite but the first few were fully booked. All the Americans that don't go to London for their holiday come to the New England coast. I had arrived in the peak holiday season.

Maine
I eventually found a campsite at York Beach, Maine but had missed out staying in New Hampshire.



Maine Coastline Near York Beach



Mount Washington New Hampshire, Somewhere On The Horizon Taken From A York Beach Park



Ogunquit Beach, Near York Beach - Maine



Perkins Cove - Maine



Private Beach Perkins Cove Maine



York Beach Lighthouse

I booked the next two campsites, further up the coast of Maine on the internet to make sure I had accommodation. Naturally, on arrival they had plenty of space available!

On the way to Camden State Park I passed through Newcastle. Nothing like my home town of Newcastle upon Tyne.



Newcastle, Maine



Newcastle Church, Maine

I trekked to the top of Mount Battie in Camden State Park which had good views of Camden harbour.



Camden Harbour



Camden, Maine from Mount Battie



Mount Battie

On a second walk to the top of Mount Meganticook (1385') there were a couple of snakes. One curled up under a rock in the summit cairn. The first wildlife to stand still long enough to get its photo taken!



Snake in Mount Megunticook Summit Cairn

The last full leg of the east coast of America was only 136 miles to Cobscook Bay State Park. This was just 32 miles from the Canadian border.



Cobscook Bay Camp Picnic Area With Atlantic Views



Cobskook Bay Campsite

The scenery changed dramatically. The trees were sparser, shorter and comprised mainly of conifers and silver birch.. It has also got cooler. Still warm but a cool breeze required digging the jumper out from the bottom of the pannier.



Cobscook Bay, Maine

I passed Fort Knox at Prospect, Maine. Building took place from 1844 to 1853 to protect the Penobscot River from a British attack. The river was attacked by the British during the War of Independence and again in 1812 and it was thought we might have a third attempt. The British never did attack…… or we could just be biding our time! The fort was used during the Civil War and the Spanish-American War.


Fort Knox - Penobscot River, Maine

Entering Canada
Entering Canada at Calais, I got a six month visa and was advised that I should be able to renew the Canadian and American visas at any border point when the time arises. I can stay in America and Canada until Christmas with the current visas. I haven't decided what to do for the winter yet. I don't think I will have time to cross Canada to Alaska then head south to warmer weather this year. Options under consideration so far are:

1. Store the bike and fly somewhere warm and cheap for the winter
2. Ride south as it starts to get cold and miss out the North West
3. Ride south to warmer weather then ride back to Canada in the spring
4. Find a cabin to rent in Canada for the winter

I haven't done much research into any of the options yet but don't want to miss going to Alaska and the Canadian North West. I will probably head west and decide as it gets cooler.

Shortly after crossing into Canada I saw my first bald eagle sitting on the side of its nest. A great way to start a new country!

The first stop was Fundy National Park, New Brunswick which claims to have the highest tides in the world. The sea certainly disappears at low tide. The area is also known for its sea mists which were prevalent during my stay.



Mist On The Salmon River, Alma, Fundy Nation Park

Enroute for Moncton, New Brunswick for the bikes 12,000 mile service I stopped off at Hopewell Rocks, a coastal beauty spot. Low tide is the best time to visit to enable walking out to all the rock outcrops.



Hopewell Rocks



Hopewell Rocks

At Moncton I had to leave the bike overnight to ensure the engine was cold when checking the valve clearances. I would have preferred to remove all the luggage and the additional fuel tanks at a campsite and have ridden the bike to the garage just for the day. Staying at the C'mon Hostel, Monkton for the night gave me the luxury of a roof over my head instead of canvas for a change. I was also able to exchange the books I had read. A great place to stay if you are ever in the area.

I saw two bald eagles flying along the river bank at Monkton whilst having lunch. This makes three bald eagles, a symbol of America that I have seen in three days in Canada. I never saw one whilst in the USA!

The weekend I arrived in Canada was the same weekend as Horizons Unlimited meeting in Virginia. It would have been nice to have been there but unfortunately I was heading in the opposite direction. I won't have time to get to the next one in Western Canada in August either. Hopefully I will catch an HU meeting somewhere on my travels.

Once I collect the bike I am heading for the Cabots Trail, Nova Scotia.

Posted by ianmoor@tiscali.co.uk at
11:05 PM
GMT
July 26, 2009 GMT
Nova Scotia
It's good to be in a county that has money with the Queen's face on it again!

Canada is HUGE. Lying in my tent playing with the GPS as you do, I discovered my house in Newcastle, England was 2611 miles away. The Alaskan border was 3162 miles away in a straight line and 4849 miles by the shortest road route.

Collecting the bike, a BMW F650GS from Adrian's Cycles in Moncton, New Brunswick mid afternoon in hot sunshine I headed for Nova Scotia. The 12,000 mile service cost $324 Canadian (180 pounds sterling). Probably a good deal cheaper than a BMW dealer although I hadn't checked. Adrian, a Dutchman who emigrated in 1957 had a BMW dealership but now in semi-retirement has a shop selling spares, the occasional second hand bike and does servicing and repairs with his son.


There is a monument in Moncton commemorating the French who had settled Nova Scotia first, in 1604 (apart from the First Nation 'Indians' of course). A treaty signed the area over to the British who from 1755 to 1765 rounded up the French and shipped them back to France or one of the French colonies. Some escaped and settled in Quebec. A similar monument in Nova Scotia celebrated the first Scottish settlers from the Highland Clearances, making no mention of the French they replaced. So, we forced the French out to make room for the Crofters we were evicting from the Scottish Highlands. Makes you proud to be British.

The river flowing through Moncton is known as the Chocolate River due to its colour caused by the mud. Sure enough it is very close to the colour of Cadbury Dairy Milk. The high tides cause a tidal bore to surge in the river twice a day.



Chocolate River, Moncton, New Brunswick

Road works made for a slow start out of Moncton but it wasn't long before the traffic thinned out and I was left with the usual winding road almost to myself. It's great how easy it is to find good, little used roads almost anywhere in North America. A flat bed transporter carrying a JCB type digger in the roadside ditch blocked the road while two heavy recovery vehicles pulled it out. I got chatting to two Harley Davison riders waiting in the queue. They were heading for Cabots Trail too. There was the two HD riders and a car in front of me and no other vehicle turned up in the 20 minutes I was waiting.



Northumberland Strait

140 miles later I camped overnight on the shores of Northumberland Strait then continued to Whycocomagh Provincial Park, Cape Breton in Nova Scotia via the Sunrise Trail. The weather had turned, looking overcast with some light showers. I was given a camping pitch next to a wooden shelter where I could cook and hang out if the weather was bad. This turned out to be such an asset, and with more rain forecast I decided to stay here and see Cape Breton as day trips rather than moving camp again.



Northumberland Strait Campsite

I saw another Bald Eagle flying over Bras d'Or Lake near the campsite. That makes four in total since arriving in Canada a week ago. I'm still waiting for my first moose and Canadian bear though.

Cabots Trail lived up to expectations. Great roads and scenery. I first heard of Cabots Trail on a Billy Connolly travel TV program I saw whilst planning my trip and decided I had to come.



Cabots Trail, Cape Breton, Nova Scotia



Cabots Trail



Cabots Trail

Bay St. Laurence and Meat Cove at the northern end of Cape Bretton were well worth the detour. Meat Cove lies at the end of a five mile gravel road with stunning ocean views and boasts a cliff top campsite. I originally intended to stay here and take two or three days riding Cabots Trail. This would be the best way of seeing it but with so many wet days forecast, dashing round on the only dry day suited me best.



Bay St. Laurence



Bay St. Laurence



Bay St. Laurence



Meat Cove Campsite



Cabots Trail



Lighthouse On Cabots Trail



Cabots Trail



Cabots Trail



Baddeck, Cabots Trail

On a trip to Port Hawksbury I plotted a route on the GPS that included a stretch of 'unpaved road'. Assuming that this would be another gravel road I wasn't concerned. It started off as a two lane gravel road then narrowed to a single, rutted, muddy track. I managed to stay on the bike despite the slipping and sliding but found thigh muscles I'd forgotten I had.



Canadian 'B' Road



Canadian 'B' Road

Posted by ianmoor@tiscali.co.uk at
10:23 PM
GMT
Enter your email address to receive updates to Ian Moor's trip story!
Recent Entries
Archives:
Archives:
Monthly
Archives:
Category
NEW! HU 2015 Motorcycle Adventure Travel Calendar is now available! Get your copy now for some terrific travel inspiration!
HUGE, 11.5 x 16.5 inches, beautifully printed in Germany on top quality stock! Photos are the winning images from over 600 entries in the 9th Annual HU Photo Contest!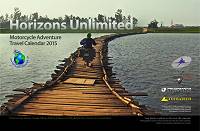 "The calendar is magnificent!"
"I just wanted to say how much I'm loving the new, larger calendar!"
We share the profit with the winning photographers. YOU could be in the HU Calendar too - enter here!
Next HU Events
NEW!

USA Virginia: Apr 9-12, 2015
Take 40% off Road Heroes Part 1 until October 31 only!
Road Heroes features tales of adventure, joy and sheer terror by veteran travellers Peter and Kay Forwood (193 countries two-up on a Harley); Dr. Greg Frazier (5 times RTW); Tiffany Coates (RTW solo female); and Rene Cormier (University of Gravel Roads).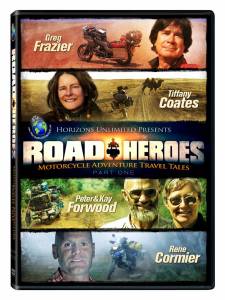 "Inspiring and hilarious!"
"I loved watching this DVD!"
"Lots of amazing stories and even more amazing photographs, it's great fun and very inspirational."
"Wonderful entertainment!"
Check it out at the HU Store! Remember to use Coupon Code 'HEROES' on your order when you checkout.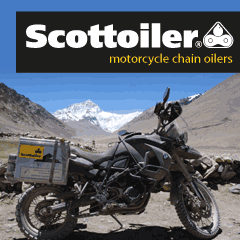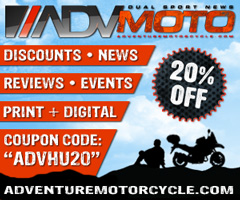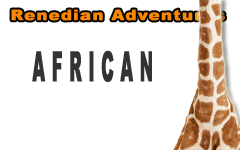 What others say about HU...
"I just wanted to say thanks for doing this and sharing so much with the rest of us." Dave, USA
"Your website is a mecca of valuable information and the DVD series is informative, entertaining, and inspiring! The new look of the website is very impressive, updated and catchy. Thank you so very much!" Jennifer, Canada
"...Great site. Keep up the good work." Murray and Carmen, Australia
"We just finished a 7 month 22,000+ mile scouting trip from Alaska to the bottom of Chile and I can't tell you how many times we referred to your site for help. From how to adjust your valves, to where to stay in the back country of Peru. Horizons Unlimited was a key player in our success. Motorcycle enthusiasts from around the world are in debt to your services." Alaska Riders

10th Annual HU Travellers Photo Contest is on now! This is an opportunity for YOU to show us your best photos and win prizes!
NEW! HU 2014 Adventure Travel T-shirts! are now available in several colors! Be the first kid on your block to have them! New lower prices on synths!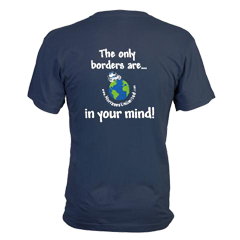 Check out the new Gildan Performance cotton-feel t-shirt - 100% poly, feels like soft cotton!

What turns you on to motorcycle travel?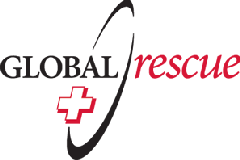 Global Rescue is the premier provider of medical, security and evacuation services worldwide and is the only company that will come to you, wherever you are, and evacuate you to your home hospital of choice. Additionally, Global Rescue places no restrictions on country of citizenship - all nationalities are eligible to sign-up!
New to Horizons Unlimited?
New to motorcycle travelling? New to the HU site? Confused? Too many options? It's really very simple - just 4 easy steps!
Horizons Unlimited was founded in 1997 by Grant and Susan Johnson following their journey around the world on a BMW R80 G/S motorcycle.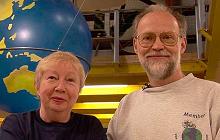 Read more about Grant & Susan's story
Membership - help keep us going!
Horizons Unlimited is not a big multi-national company, just two people who love motorcycle travel and have grown what started as a hobby in 1997 into a full time job (usually 8-10 hours per day and 7 days a week) and a labour of love. To keep it going and a roof over our heads, we run events (22 this year!); we sell inspirational and informative DVDs; we have a few selected advertisers; and we make a small amount from memberships.
You don't have to be a Member to come to an HU meeting, access the website, the HUBB or to receive the e-zine. What you get for your membership contribution is our sincere gratitude, good karma and knowing that you're helping to keep the motorcycle travel dream alive. Contributing Members and Gold Members do get additional features on the HUBB. Here's a list of all the Member benefits on the HUBB.
Books & DVDs

All the best travel books and videos listed and often reviewed on HU's famous Books page. Check it out and get great travel books from all over the world.

MC Air Shipping, (uncrated) USA / Canada / Europe and other areas. Be sure to say "Horizons Unlimited" to get your $25 discount on Shipping!
Insurance - see: For foreigners traveling in US and Canada and for Americans and Canadians traveling in other countries, then mail it to MC Express and get your HU $15 discount!
Story and photos copyright © All Rights Reserved.
Contact the author:
Editors note: We accept no responsibility for any of the above information in any way whatsoever. You are reminded to do your own research. Any commentary is strictly a personal opinion of the person supplying the information and is not to be construed as an endorsement of any kind.
Hosted by: Horizons Unlimited, the motorcycle travellers' website!
You can have your story here too - click for details!