Archives
August 23, 2007 GMT - Not Quite the End of the Road
It was all rather silly, really. I stopped for a photo, and did what almost every motorcyclist has done at least once. It was gravel. Having stopped, I put my feet down, and my left one slipped and I and...
August 03, 2007 GMT - Overwhelmed Again
Everyone here in SA is so friendly and helpful. I've had dozens of offers of meets and beds from bikers all over the place, and the dealer here in Port Elizabeth (Continental Cars) was brilliant. (Remember pix are here.)...
July 30, 2007 GMT - I, Robot
At the tollbooth there were a couple of bikes in front of me. Naturally, a ciggie stop was in order after paying the toll. "We're going to the Dragon Rally down the road." "Can I come too, please?" "'Course you...
July 22, 2007 GMT - Onwards and Upwards
The Old Dear missed her flight connection in Luxemburg (I think she did it deliberately in order to have a bit of a gallivant) so didn't arrive until a week later than scheduled - James Cargo knocked 10% off the...
July 10, 2007 GMT - Sunny Side Up
I wish I hadn't sent my Winnie-the-Pooh hot-water bottle home - it's freezing here at night, and there were three inches of snow last week....
July 04, 2007 GMT - Completely Crated (Again)
Yesterday was fun - third crating experience, different yet again from the previous two. Had to do a bit more dismantling this time than previously as the crate is a tad smaller, but it all jigsawed in satisfactorily in the...
June 21, 2007 GMT - Paperwork
I've been working. No, really....
June 09, 2007 GMT - Atlantis Gone
First you see a brilliant light on a trail of white smoke rising above the trees. Then a few seconds later you hear the incredibly loud roar of the engines. Then you feel the shock wave rattling your clothes, and...
June 08, 2007 GMT - Atlantis
Gosh, I'm excited....
May 26, 2007 GMT - Dead White Males
Been a long way this week....
May 14, 2007 GMT - Not A Man From Porlock
I stayed at Wawa. Can't believe that. (Remember, pix are here.)...
May 09, 2007 GMT - Back Into Meldrew Mode
Do you remember that BBC programme years ago with James Burke, called 'Connections'? You know, the chap who was the sainted Raymond Baxter's straight man on 'Tomorrow's World'? Well, there's a branch of Hakim Optical opposite my motel. "Gosh, that's...
April 27, 2007 GMT - Been Shafted
Finally tracked down a reliably-reconditioned gearbox in Ohio, which allegedly will arrive on Thursday. I'll be putting a new clutch plate in at the same time - ha'p'orth of tar and all that. Thanks to all who came up with...
April 22, 2007 GMT - Forethought and Divine Retribution
Spring has arrived, all of a sudden. Montreal was at around 22C, which made the great piles of snow all over the place seem rather surreal....
April 17, 2007 GMT - Vertigo
I was always aware that the shoe company Bata was vaguely east European. There was a branch in our high street when I was a kid, and they were famed for their sturdy leather sandals. I confess I thought they...
April 13, 2007 GMT - Civilisation
I managed the escape to Canada: 1200 miles in three days from Florida, and no snow; just loads of rain and bloody cold. But at least there was some scenery to look at once I entered the Carolinas and Virginias....
April 06, 2007 GMT - Happy Easter
The Americans are claiming the credit for forcing Iran to release the prisoners. Naturally. And if you don't believe that, the other story is that the British grovelled and let the side down. Of course....
March 28, 2007 GMT - Everglades
I've been having a cracking time here in Jacksonville with Phil's chum Stan....
March 19, 2007 GMT - Gators and Guinness
I'm now a fully-fledged Pirate of the Conch Republic. After nearly a week as a slave I was initiated in a ceremony which involved a certain amount of drinking, and other stuff I'm not allowed to tell you about. The...
March 09, 2007 GMT - Practice Makes Perfect
The USS New Orleans was moored just up the road - it's just been commissioned and is an extraordinary sight....
March 08, 2007 GMT - Tombstone Wasn't Very Exciting Either
You remember that shot in the opening credits of 'Dallas' apparently shot from an aircraft racing across the prairie towards the futuristic-looking glass skyscrapers of the city?...
March 02, 2007 GMT - Too Much Bombay Sapphire?
Despite my domiciliary proximity to the capital, I never managed to ride The Old Dear across London Bridge. Until today. In the middle of a desert. In Arizona....
February 26, 2007 GMT - The Ultimate Drive-Thru
I stopped for fuel at a small town and again was told of bad conditions to the south. I thought I'd try anyway as I could always turn round again. But I didn't have to, thank heavens - there was...
February 21, 2007 GMT - Definitely Not Getting Warmer
Had a great time at the Airheads Rendezvous in Death Valley at the weekend. It was one of those unorganised dos - camping space booked, but just turn up and do your own thing. Unlike British rallies the beer was...
February 11, 2007 GMT - Wet Again but Home and Dry
Sometimes things just work out brilliantly....
February 07, 2007 GMT - Sin City
I finally made my escape from Quemado despite a temperature of 20F, and made it to Arizona without falling off on any ice or snow, of which there was plenty still around despite the snowploughs. Pictures and maps are HERE....
February 02, 2007 GMT - It's Groundhog Day
I saw groundhogs in Texas, but that was a while ago....
January 31, 2007 GMT - Dodging Snow
After a not terribly interesting time in Roswell I went and stayed with Dan in Los Lunas, a few miles south of Albuquerque. It snowed. And New Mexico licensing laws are even more arcane than those of Texas....
January 28, 2007 GMT - The Truth is Out There
The temperature dipped down below 40F as I arrived yesterday, passing piles of snow at the side of the road. This morning the temperature dipped to 20F (that's -5C). So tomorrow on my way to Albuquerque I'll definitely be wearing...
January 18, 2007 GMT - World's Worst Airline
11:00 Isla Mujeres: Taxi to port. 12:15 Ferry to Cancún. 15 minutes late. 12:40 Arrive Gran Puerto....
January 15, 2007 GMT - Back To My Day Job Again
Monday: Stuart: "What's wrong with this b****y outboard?" Me: "It's a two-stroke."...
December 26, 2006 GMT - Lithuanian Children
A few days ago we'd finished repairs for the day and were imbibing a well-earned beer or three when a young backpacker couple approached enquiring about the boat and whether there was any chance of crewing to somewhere interesting. Pictures...
December 17, 2006 GMT - Ignorance Is Bliss
Stuart and Ian have admitted lying to me....
December 16, 2006 GMT - Not The Road To Mandalay
I could quite get used to this sailing lark; it's a bit like the trip overall really - the good days more than make up for the really bad ones....
December 04, 2006 GMT - We Are Sailing
On Friday I had the privilege of launching 'Aransas', saying the time-honoured words and christening her hull with the appropriate liquid....
November 30, 2006 GMT - People
George said yesterday that my head looks like a campfire that's gone out. I rather liked that....
November 22, 2006 GMT - Slings
Both the the boat and I have been slung. (Photos are HERE)....
November 16, 2006 GMT - Snail Trails
This island, Mustang Island, is host to just two Brits, myself and Stuart. There is only one town - Port Aransas, population 3370 - which is quite possibly the friendliest place on the planet....
November 13, 2006 GMT - Beltsander Racing
Unconditional Love' (aka 'Aransas') is a 37-foot ocean-going racing trimaran designed by Ian Farrier (http://www.f-boat.com)....
November 07, 2006 GMT - Unconditional Love
I've been learning all sorts of new stuff - the day before yesterday I fitted and wired a new bilge pump and float valve, and yesterday I was initiated into the mysteries of the kind of stuff you need when...
November 07, 2006 GMT - Unconditional Love
I've been learning all sorts of new stuff - the day before yesterday I fitted and wired a new bilge pump and float valve, and yesterday I was initiated into the mysteries of the kind of stuff you need when...
October 29, 2006 GMT - Brian Rix Would Be Proud
Last Tuesday I went to Lone Star and bought bits and pieces to sort what I thought the minor-ish problems were....
October 19, 2006 GMT - Exploding Gearboxes
Well, I did warn you before I left....
October 16, 2006 GMT - The Dead Sheep Died
It's always great to see old friends again, especially when they plonk a pint of Bombay Sapphire and tonic in your hand before you've even got your kit off....
October 03, 2006 GMT - Pyramids
When I left Belize I headed to Villahermosa. It was a nice ride through the jungle, but inevitably, come the afternoon, the rain started. Visibility down to 100 yds and instantly soaked to the skin....
September 27, 2006 GMT - Little Britain
Riding around the Yucatán peninsula has been interesting, and not only for the Mayan ruins at places like Palenque and Chichen Itza....
September 18, 2006 GMT - Cobbles
Do you remember I said a while back that everyone in South America warns you about the country to the north? So the Chileans say Peru is dangerous, the Argentinians say Paraguay is dangerous, and they all say Venezuela and...
September 11, 2006 GMT - Independence
I was intending to leave León this morning, but have been trapped (yet again) by the start of the Independence Day celebrations....
September 09, 2006 GMT - Big Notes
One sits very still indeed when being approached by a large Nicaraguan gentleman wielding a cut-throat razor....
September 09, 2006 GMT - Master Gardeners
I spent last night at the foot of an active volcano. It's called Volcán Arenal, near San Carlos de Fortuna, northwest of San José....
September 04, 2006 GMT - Riding Backwards
I hadn't ridden a horse for ten years, and that was just a jaunt around the pyramids with a proper syce. So when Lucy said she'd arranged a docile horse for me for a morning ride I was a little...
August 25, 2006 GMT - How to Make a Middle-Aged Woman Very Happy Indeed
The bike having been taken to a workshop the other side of the city to have an extremely recalcitrant big-end bolt extracted, I slept badly because I woke up in the middle of the night convinced that when I refitted...
August 10, 2006 GMT - Reasons
I'm sure you've all been aware that one the things which has kept me going on this journey is those for whom I'm doing it. By which I mean those who'll never have the chance....
July 03, 2006 GMT - I Just Knew It'd be the Penalties
So, on Friday The Old Dear had her new underneaths fitted and everything put back together again. She started instantly, of course....
June 30, 2006 GMT - Swallows and Amazons
Sigh. Can't be avoided. The amazingly elongated yells of GOOOOOOOOOOOOOOOL (I timed one at 32 seconds) reverberate through the streets and shopping malls - there are tellies absolutely everywhere....
June 12, 2006 GMT - Quite a Long Palindrome
Yesterday I went to see the Miraflores Locks on the Panama Canal....
June 10, 2006 GMT - Rampaging flowers broke my screen
The Old Dear has lost weight as well. She weighed in at 292kg on the warehouse scales in Bogotá, bless her....
June 05, 2006 GMT - History
The Old Dear is wearing an enormous smile. Reminder: All my pix are here....
June 02, 2006 GMT - Is Central America part of S or N America?
I knew it was all suspiciously easy....
May 28, 2006 GMT - Helmets
You may remember the nightmare of addresses in Japan, which are vague in the extreme and where even the posties* don't really know which building is which. Reminder: All my pix are here....
May 26, 2006 GMT - A Pint of Bitter
Everyone in Colombia is amazingly friendly and helpful, and very aware of their country's reputation in the rest of the world....
May 18, 2006 GMT - Garden Centres
You may remember I met a couple of Colombian motorcyclists on the boat from Belem to Manuasand again in Boa Vista - this is them: Diego and Andras....
May 16, 2006 GMT - What do you call a soldier with a gun?
The first part of the ride to Medellìn was great - friendly locals at petrol and coffee stops, no rain, decent road. Then I was stopped at an army checkpoint....
May 14, 2006 GMT - Sir Francis Drake
Had another of those days yesterday....
May 10, 2006 GMT - Iran and Japan
Venezuela can be a little Iranian - it has fuel coming out of its ears, the fuel is very cheap (by global standards), but petrol stations can be hard to find....
May 08, 2006 GMT - Beside the Seaside
Venezuelans are a cheery, friendly bunch; the roads vary from reasonable to superb; best unleaded is around tuppence-ha'penny a litre....
May 03, 2006 GMT - A Night at the Opera
I crossed the equator back into the northern hemisphere yesterday....
April 27, 2006 GMT - Verdi
"When does the boat get to Manaus?" "Wednesday. Or Thursday. Maybe Friday."...
April 20, 2006 GMT - Gurning
Yesterday a nice taxi driver called Eduardo took me to the docks and helped immensely in sorting my passage to Manaus....
April 19, 2006 GMT - More Red Dust
It gets worse. Yesterday I rode 575 miles in 16 hours, from Teresina to Belém where I´m getting a boat to Manaus (5 days) because the only alternative is 500 miles of mud....
April 16, 2006 GMT - 40,000 Miles and 590 Days
That´s how far and how long....
April 11, 2006 GMT - Red Dust
When I was at primary school we did a ´project´ about Brasilia, as it had just been finished and become the new Brazilian capital. I´d always wanted to see the reality, and now I have....
April 03, 2006 GMT - Speaking Backwards
Brazilian drivers are really letting the side down....
March 20, 2006 GMT - Speak As You Find
I'd heard differing stories about Paraguay - some positive and some negative....
March 18, 2006 GMT - Between the Rivers
Just as everyone has ripio stories and "how long I had to wait in some god-forsaken place for parts to get through Customs" stories, there are also "corrupt barsteward cops in Entre Rios province" stories....
March 16, 2006 GMT - Meat Pies
The River Plate is rather brown and big - the ordinary ferry takes three hours to do the direct crossing to Colonia in Uruguay, and the Seacat takes an hour (which is what I did); the Argentinians think the Seacat...
February 17, 2006 GMT - Multigrade
I've had a wonderful find. Castrol GTX is newly available here in SAE25W60 grade. Bloody wonderful....
February 14, 2006 GMT - A Tale of Two Rides
I've started the right-wrist-stripe again. All riders get this. For some reason your right cuff rides up a little and you end up with a brown stripe around your right wrist from the sun....
February 11, 2006 GMT - Yet Another Escape
Horacio was wonderful (such a nice young man)....
February 08, 2006 GMT - And Not a Train Coming Towards Me
The pilot and I are chums now I'm a regular, so this morning I got a kiss and the co-pilot's seat for the flight from Porvenir to Punta Arenas....
February 04, 2006 GMT - Lighat at the End of the Tunnel
The Queen Mary 2 is a really beautiful vessel. I was able to do a direct comparison between her and the Regal Princess, a rather smaller and considerably less classy ship in port at the same time....
January 31, 2006 GMT - Spinnaker Trousers
My father used to wear what my big brother and I called Spinnaker Trousers....
January 28, 2006 GMT - A Little Jaunt
You just have to love this place, and this country (in case you've forgotten I'm back in Chile for the seventh time)....
January 28, 2006 GMT - Lying Down for a Rest
Had a lovely ride north from Ushuaia with Rupert on Saturday morning, up to the border at San Sebastian. On the Argentinian side was a gaggle of trailies ridden by Finns and Americans, being led by none other than Roberto,...
January 17, 2006 GMT - The White Continent
The M/V Ushuaia is an ex-oceanographic survey ship with ice-breaking capabilities, and takes 65 passengers....
January 05, 2006 GMT - Routemasters
For the first time in my life I've had to buy sunscreen due to the lack of ozone over Antarctica....
December 29, 2005 GMT - The End of the Year at the End of the World
The Strait of Magellan is awesome. The little roro ferry crosses Primera Angostura from Punta Delgada in about half an hour for less than 4 quid, surrounded by frolicking sealions and penguins....
December 21, 2005 GMT - Heading for Another Party
As I rode across the isthmus to Peninsula Valdés to see the killer whales I saw in the distance the unmistakeable form of a wheelless bike and a man doing a little light inner-tube wrestling....
December 11, 2005 GMT - Welsh Cakes
I've taken the liberty of a small detour northwards before turning south again; there's a Horizons Unlimited Travellers' Meeting near Viedma next weekend, and as I missed the Mexico meet I'd like to go and maybe join up with others...
November 29, 2005 GMT - Aaaaah, Ripio
"How do you keep so fit, just sitting on a motorbike all day?" "No idea, madam. I put it down to my strict diet regime of caffeine, nicotine and alcohol."...
November 23, 2005 GMT - A Day In The Life Of . . .
Six days, 2,000 miles and three border crossings from Arequipa; and thanks for the birthday wishes. Now in Argentina and only three hours behind GMT....
November 16, 2005 GMT - What They Don´t Tell You At Border Posts
Had a cracking ride up over the altiplano to Juliaca, then along Lake Titicaca through Puno to the border at Desaguedero....
November 11, 2005 GMT - Peruvian National Sport
Although footie is very popular, the real National Sport is protest marches and demonstrations. Especially if they can persuade the riot police to attend in their beat-up troop carrier with the extremely cracked windscreen. Today's was an anti-Fujimori do -...
October 26, 2005 GMT - Black Holes
A rather bizarre question I was asked last week: "Who does your scheduling?" Uh? Turns out the guy thought I had someone ahead of me to sort routes, hotels etc. When I explained I had maps and guide books he...
October 22, 2005 GMT - The Other Motorcycle Diaries
There was an interesting article in the local paper this morning about corruption....
October 19, 2005 GMT - The Colour Purple
I've been having a hilarious time with hotels....
October 09, 2005 GMT - More Sand
Isn't it fortunate that I decided to turn south? If I hadn't I'd now be somewhere in the general vicinity of Guatemala/southern Mexico where the roads have either been washed away by the floods or destroyed by the earthquake....
October 01, 2005 GMT - Due South
It´s definitely worth riding some roads twice, once in each direction. The road south from Chimbote to Lima goes through some stunning desert culminating in a climb and then descent over the biggest dunes you´ve ever seen....
September 26, 2005 GMT - A Tale of Two Regulators
I was so lucky. Because the charging problem wasn't fixed I had to come back to Guayaquil from Machala, so I wasn't in Peru in the immediate vicinity of the epicentre of last night's Richter 7 earthquake. All it did...
September 19, 2005 GMT - Clouds
Had a stonking ride from Cuenca to Guayaquil yesterday....
September 17, 2005 GMT - Guinea Pigs Roasting Over an Open Fire
Yet another extraordinary coincidence yesterday....
September 14, 2005 GMT - The Old Dear's Back
And oh she's lovely. Complete top-end rebuild so she's like new; crack in silencer welded; and I fixed all sorts of little things which had been irritating me for ages but never got around to....
September 10, 2005 GMT - Latin Fire Drill
Most of the taxis here are fairly respectable....
August 21, 2005 GMT - Bathwater
The buses here are a hoot....
August 18, 2005 GMT - Cotopaxi's Bottom
Where the roads are good they're very good, and the rest are not terribly good at all....
August 15, 2005 GMT - Random Acts of Kindness
Ecuador can be very confusing, aside from the road signs....
August 13, 2005 GMT - Hi-Tech Shamans
I spent most of this morning listening to a pair of shamans (Juan and Vladimir, whose day jobs are as electronics engineers) describing the solar and lunar ceremonies and what they hoped to achieve for a couple of guests here....
July 29, 2005 GMT - Darkest Peru
Still haven´t found Paddington, although Algernon and Winnie-the-Pooh have been trying awfully hard....
July 18, 2005 GMT - You Don't Half Get Fed Up With Simon and Garfunkel
I´ve had to recalibrate the Wow Scale a few times, and am running out of superlatives, and so to make everything easier I´ll use asterisks and you can insert your own....
July 13, 2005 GMT - Supercharged Breathing
I don´t know how depleted the oxygen is at 16,000 feet (that´s 4850 metres to you youngsters) but it´s certainly a bit of a struggle to ingest enough....
July 11, 2005 GMT - The President Threw Me Out of My Hotel Room
It was like this, you see....
July 07, 2005 GMT - Trapped
Rode the 10 miles from Arica to the border yesterday morning. On the way I passed one of those "must have" road signs - "Bolivia: turn right, Peru: straight on"....
June 28, 2005 GMT - Lunging
Mario the Croatian driver was ever so pleased to see me and gave me a big hug. And the hotel have put me in one of the best rooms for the same price as before....
June 25, 2005 GMT - Ab Fab
But don´t mention pecs right now. The physio (lifting pudding bottles) went fine, but they kept getting lighter. But I´d still rather have a full bottle in front of me than a full frontal lobotomy....
June 24, 2005 GMT - Escape
The problem of getting out of Coyhaique was finally solved by Fabiola (and she wanted rid of me, of course)....
April 19, 2005 GMT - Local Hero
It appears I´m a bit of a local hero around here....
April 15, 2005 GMT - Mending
Amazing people. Everything is in the process of being sorted, up to and including a new frame. And I´ve ordered a new screen and tankbag in the UK to be sent direct to Phil to go in the crate....
April 12, 2005 GMT -
I spent a couple of nights at La Junta as it was pissing with rain. Left and set off down the Carretera Austral for the 200km to Coihaique (or Coyhaique depending on who´s spelling you see)....
April 07, 2005 GMT -
Caught the overnight boat (cargo ship which takes passengers) from Puerto Montt to Chaitén, it takes 10 hours, left an hour late after much messing around, so arrived at 9 this morning....
April 03, 2005 GMT - Cold and Wet
Several buses today have borne fresh-sprayed grafitti along the lines of ´Adios Juan Pablo II´....
March 30, 2005 GMT - Still in Santiago
Some of you don't know how much of a sad git I am. All will now be revealed. Anyway, Don and Pauline have been ABSOLUTELY BRILLIANT. They´ve FedEx´d new plastic to me (so I´ve now been able to pay the...
March 19, 2005 GMT - Condor
The great thing about hotel buffet breakfasts is that you can make yourself a packed lunch....
March 17, 2005 GMT - Recovering
Having spent half the night on the blower to Amex (a most painful and circuitous procedure involving calls to the UK, Germany and the US, and a final conference call between the lot of us) I managed to obtain $684-worth...
March 16, 2005 GMT - Disaster
Got the bike back. Mario took me to the dealer first thing to collect the correct battery, charged overnight. Back to the airport, shoehorned battery in, connected everything up, put my clothes off, signed the last bits of paper and...
March 15, 2005 GMT - Ele Vantarse
I knew it was all going far too smoothly....
March 14, 2005 GMT - Bernardo O´Higgins
Chile is an RC country, and there is no divorce law....
March 13, 2005 GMT - Chilly
I already like Chile. It´s a sort of Spain with attitude. Smoking is compulsory, and a bottle of very decent Cabernet Sauvignon can cost as much as, ooh, thirty bob....
March 10, 2005 GMT - Far be it from me . . .
Far be it from me to tempt anything approximating fate, but I think it's sorted....
March 08, 2005 GMT - Plan G and I´m about to Scream
Nearly screamed this morning - the crate hadn't arrived, so crating is delayed till tomorrow. Luckily the shipping people are being very cool about it all....
March 07, 2005 GMT - Plan F
Easter Island belongs to Chile....
March 02, 2005 GMT - Sighs of Relief
I always thought Bondi Beach was this huge expanse of white sand full of beautiful people and bordered by enormous surf....
February 24, 2005 GMT - A Night at the Opera
The Australians have three obsessions: booze, gambling, and how wonderful they are....
February 14, 2005 GMT - Zen and the Art of Tappet Adjustment
I've been learning lots of new vocabulary. Schooners, stubbies, pokies, all sorts of things. The only disappointment is that Sellotape is no longer called Durex but has been renamed Sellotape....
February 04, 2005 GMT - Quarantine
This morning's conversation, as I do some bike-furtling outside my
room:
January 29, 2005 GMT - Top End and Tobruk Mice
This part of the Northern Territory is called Top End (which accounts for the name of my motel, as that's definitely not a description of its facilities)....
January 25, 2005 GMT - Singapore Slings
Saw an advert on the MRT train: "Nearly 4 houses are broken into every day". Apart from incredulity at this apparently almost invisible crime rate, I have to ask what they class as fractionally broken into....
January 22, 2005 GMT - Green
Shipping the bike to Oz has been remarkably painless so far. I rang Angie Ong at Megastar Shipping to tell her I was on my way, and when I got there she already had the paperwork ready....
January 19, 2005 GMT - Hotel Poaching
Tomorrow morning I'll ride the bike into a container at the port, and in theory I can collect it in Darwin on February 2nd. All very painless....
January 16, 2005 GMT - How to get your Bike into Singapore
1. Check into hotel in Johor Bahru (JB)....
January 14, 2005 GMT - Three-pin Plugs
Half of Malaysia was blacked out yesterday for around three hours. Great fun when I arrived in Johor Bahru - no traffic lights (just policemen with whistles) and the hotel chaotic....
January 12, 2005 GMT - Gee, it's SO Historic
Melaka (or Malacca) is a charming little place. There's loads of British, Dutch and Portguese colonial stuff, and I'm staying in a guest house in Chinatown, which is full of old shophouses and temples....
January 09, 2005 GMT - Twin Towers
I'm awfully impressed with Malaysia....
January 05, 2005 GMT - Traffic light Grands Prix
A wonderful feature of the traffic lights at some of the intersections here in Bangkok is the countdown timer. Nice to know how long you have to get through that green light ahead. But the timers work on red as...
January 04, 2005 GMT - Plan ??
So, looks like my plans for domination of the universe have been scuppered yet again....
December 29, 2004 GMT - DYB DYB DYB
An APB went out on the ex-pat grapevine this morning for English/French/German-speaking people to look after tourists brought to BKK, whether injured, bereaved, orphaned or whatever....
December 27, 2004 GMT - Quakes
I'm begining to feel like the Rain God in the Hitchhiker's Guide. Quakes and other disasters seem to be following me around. The tally so far is four quakes and two typhoons....
December 22, 2004 GMT - Having a Rest
I'm back in Bangkok again, and this afternoon Sonja took me to Bumrungrad. I'll tell you about that later....
December 18, 2004 GMT - Road, what Roads?
Made it to Siem Reap today (Cambodia) which is where Angkor Wat is. It's about 95 miles from the Thai border along National Highway 6....
December 14, 2004 GMT - Size IS Important
Spent the last two nights at Phonsavan, which is in the middle of the Plain of Jars, which is also more or less in the middle of the saturation bombing by the US during their rather better publicised exercise next...
December 09, 2004 GMT - Gone Native
I'm riding the bike around Vientiane in a T-shirt, and no gloves or lid. The max traffic speed here is about 25mph, and it's mostly slower. Saves a lot of carrying stuff around as well....
December 08, 2004 GMT - Snakes and Other Animals
The sealed roads in Laos (both of them) are very good; yesterday five of us blared 500 miles from Pakse, via Savannakhet, to Vientiane and had a lovely ride....
December 03, 2004 GMT - A Nice Walk Inside a Banyan Tree
The roads in Thailand are generally excellent, even the white roads. Road signs mostly have destinations in Roman as well as Thai (thank goodness). Riding here is great; and British drivers could learn a thing or two from the Thais...
November 29, 2004 GMT - Bridge on the River Kwai
Riding in Bangkok traffic is more or less as I'd surmised - no problem at all. It looks chaotic but as almost all the car/van drivers use mirrors and indicators, and positively expect bikes to filtering both sides of them,...
November 19, 2004 GMT - It´s back
I´ve had a wonderful wlecome from the BMW Club of Thailand. They took me out for dinner last night, and tomorrow is their annual bash to which I´m invited. Not only that, but they´re having a Club outing to Laos...
November 18, 2004 GMT - No Flies on Me
Any entomologists out there? Why are there no flies here? There's food being cooked absolutely everywhere at all times down every street and alleyway, and I swear I've not seen one single fly since I've been here. Come to think...
November 16, 2004 GMT - 50 Today
The temperature was 37C here on Sunday, which wouldn't have been so bad had not the humidity been 80%. It's cooled down a bit now, but I think it's going to be pretty horrible riding in bike kit....
November 13, 2004 GMT - Stuff and Nonsense
Went to see Fahrenheit 9/11 last night. The audience included (but was probably not limited to) Thais, Americans, Germans, Chinese and British. It was subtitled in Thai, which meant the Thais got to understand what the Iraqis were saying as...
November 09, 2004 GMT - Ham and Eggs
There I was just before midnight, minding my own business, in bed, watching Beetlejuice (subtitled thank heavens) and the earth moved yet again....
November 07, 2004 GMT - Handlebar Muffs and Jobsworths
My next-door-neighbour-from-hell has resubmitted the appalling planning application to which I objected 6 months ago and which was rejected out of hand by the planning officer without it even going to the committee. He probably thinks that I can't object...
October 30, 2004 GMT - Firewater
The space bar on a Japanese keyboard is very short (on this keyboard it's two-and-a-half ordinary keys wide), and you're ever so slightly inaccurate you end up typing in Kanji or something and can't get out of it and have...
October 29, 2004 GMT - Fuji-san
We certainly felt Wednesday's 'quake. Not bad enough to spill the coffee, but it rattled pots and the ceiling lights swung for a few minutes. Glad I wasn't riding at the time....
October 25, 2004 GMT - Plastic Policemen
Household names: I've so far been either to or through Toyota, Yokohama, Yaesu, Sanyo and Kawasaki. No, I didn't know half of them were places either. There are probably others I haven't come across yet....
October 23, 2004 GMT - Tokyo
I could write a book about finding my way through strange cities in the Friday evening rush hour using meaningless maps....
October 19, 2004 GMT - A Deer Ate My Map
And it was the bit I needed to find my way out of Hiroshima....
October 17, 2004 GMT - Ground Zero
The original one, that is, established 8:15 am August 6, 1945: N 34 deg 23.699 E 132 deg 27.254...
October 14, 2004 GMT - Kanazawa
Nice sunny pootle for 40 miles along Route 8 from Toyama....
October 13, 2004 GMT - Stop at the Cuckoo
Went to the barber this morning. Once they'd got over their surprise at having a Western female customer I was positively pampered. Had a no.3, and the barber was meticulous with the cutthroat razor on my neck and around my...
October 12, 2004 GMT - Japan
Whew. Well,I made it....
October 07, 2004 GMT - Singing for my Supper
Girls: The girls in Vladivostok are all around a size 6, at least 5'10" tall, with legs well beyond their armpits. And pretty. If any of you chaps ever consider coming here you'll have to have a slave tagging along...
October 04, 2004 GMT - Russian Farce Acts II and III
(with apologies to Dostoevsky, but I've just read Crime and Punishment as I've been that bored I'd have cleaned the bike if I had one)....
October 03, 2004 GMT - Schooldays
Stalina took me to her school yesterday, with a couple of her friends. It's traditional here for ex-pupils to go back to their schools, once they've left, with gifts for their teachers....
October 01, 2004 GMT - Bald Heads and Hurricanes
Irena is the only person in the entire world who knows how to transport a motorcycle and its British rider from Vladivotok to Japan (recently taken over from Diana, who used to hold that distinction)....
September 29, 2004 GMT - Falling off the Edge of the World
Location: Reception desk, Hotel Vladivostok, Vladivostok Time: 10am, Tuesday 28th September (knackered, after appalling 10-hour night flight, including an hour or so in a transit 'lounge' at Irkutsk, on Air Vladivostok's oldest Tu154)...
September 27, 2004 GMT - Trains and Planes and Motorcycles
Lots of people have asked me (including some Russians) whether I'm worried about the rumours of bandits, muggings, thefts, hijackings, dishonest policemen and so on....
September 25, 2004 GMT - Parties and Easter Eggs
Whilst siphoning fuel out of my tank yesterday morning in the hotel car park (as you do) I was accosted by a policeman and one of the MVD men with bulging left armpits who've been infesting the hotel for the...
September 20, 2004 GMT - Riding a Ninja through Samara in a suit
On Thursday afternoon, the chores having been done, I paddled in the Volga and sunbathed on the beach all afternoon - well, I'm on holiday, aren't I?...
September 16, 2004 GMT - Escape from Moscow
It took me two-and-a-half hours to get out of Moscow on Tuesday morning. Absolutely no roadsigns, and two maps which didn't join up so I rather floundered in the gap....
September 13, 2004 GMT - Moscow
The "Rossiya", the M10 from St.Petersburg the 450 miles to Moscow, is the flagship route of Russia. It took me 12 hours....
September 11, 2004 GMT - Oh all right then, I'll go to St. Petersburg instead
Road signs are a nearly-extinct species in Latvia. Those that do exist are a) very small, and b) only at the turning. They therefore actually mean "Go 10 km up the road to find somewhere safe to do a U...
September 07, 2004 GMT - Of MiGs and the Centre of Europe
I'd forgotten what a 486 PC running Win98 was like. But this is Riga....
September 05, 2004 GMT - Had a lovely walk in the forest this morning . . .
. . . and saw more Lenins and Stalins than you could shake a stick at....
Return to
Enter your email address to receive updates to Cynthia Milton's trip story!
Now that summer is here, get On the Road! Take 30% off the Achievable Dream - On the Road! 2-DVD set until August 31 only.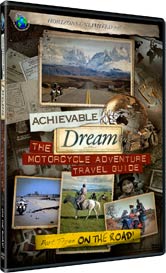 Our veteran travellers share their tips (and great stories) for staying healthy, happy and secure on your motorcycle adventure.
"A fantastic, informative and inspirational DVD."
"It's brilliant - thank you very much!"
Check it out at the HU Store! Remember to use Coupon Code 'ONTHEROAD' on your order when you checkout.
Next HU Events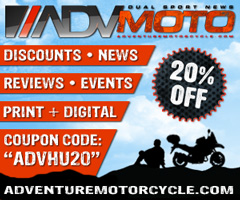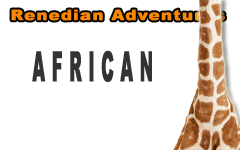 What others say about HU...
"I just wanted to say thanks for doing this and sharing so much with the rest of us." Dave, USA
"Your website is a mecca of valuable information and the DVD series is informative, entertaining, and inspiring! The new look of the website is very impressive, updated and catchy. Thank you so very much!" Jennifer, Canada
"...Great site. Keep up the good work." Murray and Carmen, Australia
"We just finished a 7 month 22,000+ mile scouting trip from Alaska to the bottom of Chile and I can't tell you how many times we referred to your site for help. From how to adjust your valves, to where to stay in the back country of Peru. Horizons Unlimited was a key player in our success. Motorcycle enthusiasts from around the world are in debt to your services." Alaska Riders

10th Annual HU Travellers Photo Contest is on now! This is an opportunity for YOU to show us your best photos and win prizes!
NEW! HU 2014 Adventure Travel T-shirts! are now available in several colors! Be the first kid on your block to have them! New lower prices on synths!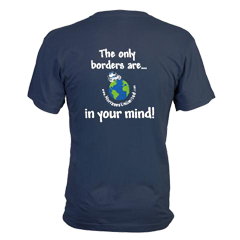 Check out the new Gildan Performance cotton-feel t-shirt - 100% poly, feels like soft cotton!

What turns you on to motorcycle travel?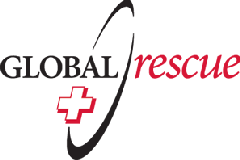 Global Rescue is the premier provider of medical, security and evacuation services worldwide and is the only company that will come to you, wherever you are, and evacuate you to your home hospital of choice. Additionally, Global Rescue places no restrictions on country of citizenship - all nationalities are eligible to sign-up!
New to Horizons Unlimited?
New to motorcycle travelling? New to the HU site? Confused? Too many options? It's really very simple - just 4 easy steps!
Horizons Unlimited was founded in 1997 by Grant and Susan Johnson following their journey around the world on a BMW R80 G/S motorcycle.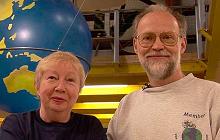 Read more about Grant & Susan's story
Membership - help keep us going!
Horizons Unlimited is not a big multi-national company, just two people who love motorcycle travel and have grown what started as a hobby in 1997 into a full time job (usually 8-10 hours per day and 7 days a week) and a labour of love. To keep it going and a roof over our heads, we run events (22 this year!); we sell inspirational and informative DVDs; we have a few selected advertisers; and we make a small amount from memberships.
You don't have to be a Member to come to an HU meeting, access the website, the HUBB or to receive the e-zine. What you get for your membership contribution is our sincere gratitude, good karma and knowing that you're helping to keep the motorcycle travel dream alive. Contributing Members and Gold Members do get additional features on the HUBB. Here's a list of all the Member benefits on the HUBB.
Books & DVDs

All the best travel books and videos listed and often reviewed on HU's famous Books page. Check it out and get great travel books from all over the world.

MC Air Shipping, (uncrated) USA / Canada / Europe and other areas. Be sure to say "Horizons Unlimited" to get your $25 discount on Shipping!
Insurance - see: For foreigners traveling in US and Canada and for Americans and Canadians traveling in other countries, then mail it to MC Express and get your HU $15 discount!
Story and photos copyright © All Rights Reserved.
Contact the author:
Editors note: We accept no responsibility for any of the above information in any way whatsoever. You are reminded to do your own research. Any commentary is strictly a personal opinion of the person supplying the information and is not to be construed as an endorsement of any kind.
Hosted by: Horizons Unlimited, the motorcycle travellers' website!
You can have your story here too - click for details!