Turkey
July 02, 2005 GMT
Istanbul, Turkey
Erika must have her coffee. Luckily there's a restaurant just before the border crossing into Turkey. And fortuitously a pair of bikers show up to keep Dave entertained while E gets her caffeine fix. Though their English is limited, this father-son team from Hungary speak the universal language of motorcycle. We're impressed by their printed-up itinerary of a 2 year world tour, and that they are choosing to have this adventure together as family.
Everyone shuffles through the Bulgarian border rituals, meeting up again in the cavernous Turkish customs unit. Here the entrance process is a little more complex than any so far--officials at the first window send us to pay $40 to officials at the second window, who send us to police at the third window who release us back outdoors. There is also a disinfectant pool to be ridden through, then a final booth where passports are inspected to make sure all protocol has been properly followed.
The landscape in Turkey looks like Bulgaria for a while, then trees start vanishing and the road enters dry plateau. Vast expanses of wheat fields and farmland stretch to the far horizon. The first town of size is pretty modern in a boring, tree-less, apartment-blocky kind of way. But we need some cash, and we need some lunch. A guy lures us into a kebab place (grilled meat sliced off a large spit). We are befuddled by his rapid Turkish but are fairly sure we've just ordered 2 simple kebab sandwiches. How nice, they're bringing us a big platter of salad to accompany the kebabs. And what generosity, a free platter of pizza! Have you ever seen such a huge puffy balloon of complementary bread? The platters of grilled chicken are arriving, with bowls of yogurt, gratis. Or are they gratis. Wild pantomimes do not effectively clarify the situation. Coincidentally as our banquet arrives, so do the father/son team. They also seem to be receiving the royal treatment. Presumably they will also pay the royal price, which is 4 times the cost of 2 simple kebab sandwiches. Will this be happening to us greenhorns at every meal? Though we'll be wary at a number of dining establishments to come, this experience will remain unique in the annals of unclear ordering in Turkey.
Vast yellow fields with the occasional apartment-block filled village whiz by en route to Istanbul. There seeem to be few single family homes and no quaint older farm towns. Unlike the large ex-Yugoslavian communist blocks, these apartments tend to be only 3-4 stories high, and they're frequently covered with an actual coat of paint. Developments pop up in the middle of nowhere, with structures identical except for their particular pastel hue. On the barren hills approaching the city, clusters of highrises start to appear.
They're getting denser and are interspersed with houses, factories, and mosques. This must be Istanbul! On and on we go, and the apartments and complexes pack in tighter and and traffic increases. Freeway signs show half a dozen names at a time of unfamiliar suburbs. Surely THIS must be Istanbul! The highway has more lanes than we've seen since Western Europe and the sprawl is as endless as anywhere in the U.S. And we made such a fuss over the size of Belgrade. But where is the CENTER of Istanbul?
This confusion of course means the next in an ongoing series of navigational disasters. This one will remain brief except to mention the helpfulness of a bunch of young guys at the gas station in the middle of the crowded, crumbling hilly suburb far beyond our actual destination. As the route back into the city is too complex to illustrate on a piece of paper, the guys hop into a van and lead us over the loopy overpass and the wiggling underpass to the proper direction, through the maze and back on track.
By the way, if you'd like to get some gas in Turkey, it will only set you back a modest $7.50 a gallon.
Having sent home the emergency cardiac team who pays a brief visit after this initial petrol expenditure, it is possible to find the old town center. We locate a hotel nice enough to allow the motorcycle to live in its small bar for the next week, open the many windows of our room to allow the Bosphorus breeze to wash over the stinky stripped-off motorcycle gear, pick up 2 simple kebab sandwiches sans unwanted extras, and eat them on the roof as the sunset paints a pink backdrop behind the spires of the Blue Mosque.
The waterfront is a real highlight of Istanbul. Ships come and go in a quantity and frequency more similar to buses at the bus station than the home-style hourly departure of a vessel or two.
"Ekmek balik!" cry the hawkers, who slap whole grilled fish on bread rolls barely faster than the jostling crowds can eat them. Selling fish sandwiches could apparently land you in the pokey, as Istanbul law considers these small entrepreneurs illegal. But police must have bigger fish to fry, as the tempting aroma of grilled seafood wafts abundantly over the waterfront.
The city's mosques perch dramatically along the various skylines. The two most famous are the ancient church of Aya Sofia (alternately spelled Hagia Sofya among other ways) and the Blue Mosque. We start off with Suleymane Mosque, which is surrounded by pretty gardens planted with cool marble tombstones enscribed in Arabic.
As visitors we can go in but must use a separate entrance from worshippers. A sign in many languages proclaims that women must use headscarves provided at the door and to please respect the holiness of the place by not speaking within. An uncomfortable number of tourists disregard both of these requests.
The bridge that links the old section of Istanbul to Taxim, the newer part of town, is lined underneath with fish restaurants. Fish sandwiches are even tastier there, accompanied by the endless parade of boats and humanity bustling by. After dinner we step gingerly to avoid trampling shoe-shirt-toy-belt-hat-spread blankets and people barreling from metro to dock, as the lights of the city twinkle behind us and across the water.
There's a lot to be accomplished in Istanbul. Visas for Georgia, visas for Uzbekistan, visas for Azerbaijan; new tires, oil change and some spare parts for the motorcycle. Dave also has three contacts to meet up with: Cenk (pronounced "Jenk"), whose dad is a friend of Dave's dad; Veysel, who has visited Dave's family in Minnesota; and Burak, a motorcyclist with Horizons Unlimited as well as the Honda Transalp Mailing List. When WILL we get to see Aya Sofia and the Blue Mosque?
Getting visas always entails jumping through one hoop or another. Not the smallest hoop tends to be figuring out where the heck the never-centrally-located embassies are in any given sprawling city. We walk an hour up the hill in Taxim to discover that the Georgian embassy has moved; another 20 minutes in another direction brings us to the new place, where we are told we do not actually need a visa at all. To reach the Uzbekistan Embassy, we splurge on a cab to Istinye, as this location is not on the map. The drive turns out to be a pleasant surprise, as we cruise along the Bosphorus though a charming stretch of seaside towns to a picturesque harbor below the embassy. The visa takes 5 days, but we'll be gone by then, so we arrange to pick it up in a few weeks at the embassy in Ankara. It's thoughtful that the Uzbek embassy chose such a pleasant setting, as now we can have lunch at a breezy waterfront cafe overlooking the Golden Gate-like Bosphorus Bridge.
While waiting for the bus back to the center of town, a guy named Ibo invites us for a coffee in his friend's yacht across the street. Ibo used to be a commercial sailor and now does some sort of inspection of boats around Turkey. Dave is thrilled to be scoping out the inside of a yacht; Erika is antsy sitting inside this floating sauna, its closed door holding her and Ibo's cigarette smoke hostage. Soon enough she'll get to check out the view from outside.
There's still a little time to kill before meeting up with Cenk for a beer before dinner. Look, a barbershop! Dave's hair hasn't quite reached his butt yet but he definitely stands out amidst the clean-shaven locals. This must be the place. An hour or so later, he's received "The Full Turkish Treatment": haircut, shave and an arm massage. Back at the hotel the young guys behind the desk fuss admiringly: "Very handsome! Now you look like a Turkish man!"
Cenk brings his uncle to join us for drinks. Though Dave's and Cenk's dads are good friends, the two younger men haven't met previously. Cenk is a student in construction management in Istanbul and knows all the local hangouts. We stroll through the beautifully renovated streets of old Sultanahmet to a "backpacker's pub" mentioned in our guidebook. The place is pretty upscale, from what Erika recalls of her experience in early backpacker-traveller days. Cenk knows lots of places to recommend on the west coast of Turkey, where we'll head after Istanbul.
In search of the Grand Bazaar, one of the tourist highlights of Istanbul, we wander through tiny streets filled with Specific-Thing Vendors. There are detergent vendors, oil vendors, candy vendors, underwear vendors, tea set vendors, toy vendors, tool vendors, autoparts vendors, and curtain vendors.
If we wanted to get us some guns, we'd be in the right place. These small streets finally funnel into the Grand Bazaar Itself, where tourists and locals can peruse over 4000 more upscale booths to buy carpets, silks, lights, jewelry, ceramics, and other souvenirs.
We've taken A Vow Not To Buy Things as there's so little space on the bike, but the bazaar is definitely a treat for the eyes.
Cenk and Veysel drop by the next morning for a quick coffee. Veysel is a dynamic young guy working for Cenk's dad, representing his hunting company at international conventions and expositions. He spent a summer in Minnesota near Dave's family working at a restaurant run by a well-known chef; he talks just like a regular American dude. Veysel is heading to Taxim, and we avoid the previous day's long walk by sharing his taxi up the hill. The pedestrian street is bustling with Western-style stores and flocked with trendy young people. Today's Holy Grail is a book on Georgia and Azerbaijan, which 8 or 9 bookstores do not have. Veysel, Guidebook Knight In Shining Armor, unveils the 10th book store. The Lonely Planet shipment just came in yesterday!
We're to meet Burak after he gets off from his engineering job in Ortakoy, one of the charming seaside villages passed through yesterday. Erika insists we can walk there and is almost as grumpy in the heat as Dave to realize she's gotten us into a two-hour trudge. Eventually we arrive, wiped out. Half a dozen vendors display shiny cases of identical rainbow salad pyramids from which diners can select their "krumpir" (baked potato) fillings. Dave would love a beer, but only family-style "tea gardens" are available in this predominantly Muslim area. Erika would love a potato, but instead we sip apple tea and snack on quesadilla-style cheese-stuffed flatbread as we chat with Burak. He used to have a Transalp but now rides a Suzuki V-Strom. Burak is a bottomless source of information about local history (despite humbly proclaiming he remembers nothing) as well as local motorcycle resources. Dave collects numbers for a shop to get the oil changed and a place to order new tires.
The late bus home drops us right at Eminunu, fish sandwich heaven. Two fish sandwiches later, we walk on through the quiet downtown streets towards the hotel. Erika wants an ice cream, but at the small store we are horrified to hear muffled thumps and cries of pain as two well-dressed guys ten feet away kick viciously at a bedraggled man crumpled in a heap on the ground. The beating is harsh and fast and the guys escape into the night. A shocked moment passes while the crumpled man moans on the sidewalk. What can we do to help. Finally the store owners approach the damaged man, and we walk away, shaken. It's troubling to witness such violence and be able to do nothing. Erika feels re-committed to being a social worker. Hopefully the man will get the care he needs.
Now we have a map of the city, so we take the motorcycle to the Azerbaijan Embassy in a very modern part of town. The skyscrapers and ritzy small neighborhoods seem very much like downtown Los Angeles. We have to ask about 6 people to find the embassy, hidden on a very small shady street. Not too much problem here: just fill out the forms and come back at 4:00 tomorrow to pick up the visa.
From there it's not too far to the automotive section of town for an oil change. All the shops are clustered one next to another along rows and rows of similar streets. The shop is a high-end place which does a good job, though Dave has some difficulty convincing them that the bike doesn't need a $40 brand of oil. While the bike is being repaired he also gets a ride to the Honda dealer to pick up some spare parts. Erika takes this opportunity to leave auto row and eat a neighborhood fish sandwich. The overall price (of the bike work, not the fish sandwich) is a little higher than expected, but the job is accomplished.
The guys offer to drive the bike down the slick spiral ramp, but Dave is no sissy and can do it himself. Moments later Erika, waiting at the bottom, hears a crash and some loud cussing. The concrete is almost as slick as ice. She runs up to get the guys. They knowingly nod at each other as they go down to help pick up the bike. There is no damage to the Transalp, though Dave's ego is a bit bruised.
Back at the Azerbaijan embassy, the wait is almost 2 hours as the head honcho has been delayed somewhere. There's a small scare when it appears that the visa's start date is today. The harried honcho, now deep in raucous deliberations with a large Azeri family, waves us off with his guarantee that there is no problem, that's the issue date of the visa.
Veysel told us about a nearby area filled with fish markets and nice sit-down seafood restaurants which are not too expensive.
As the sun casts a pinkish glow across the water, we stroll along the ocean watching the fishermen try their luck hauling in some dinner. Those balloons are so colorful and festive; must have been planted there by the Istanbul chamber of commerce to add photogeneity to tourists' photos. Or maybe someone's having a birthday party.
No, says Dave, that's a shooting gallery. He hands the guy a dollar's worth of Turkish lira to demonstrate his manly sharpshooter skills. Erika swoons as he pops five balloons in a row.
The light has turned green across the busy street a quarter mile from the hotel, and a small boy around 5 accompanied by his two brothers steps into the street. A silver car going way too fast roars through the light, very nearly straight into the little boy. His panicked brother pulls him back just in time, but the boy is gasping in tears and our hearts are pounding for him. His brothers, probably 8 or 10, hug him and stroke his head. What an asshole driver. Undoubtedly he has not a clue that he almost killed someone. The boy and his brothers disappear down the street. That helpless feeling again. The fish restaurants were way too expensive anyway.
STILL haven't done enough sightseeing in the midst of all the chores. Next day we shell out $12 each to see Topkapi Palace, which hosts museum-like exhibits, the quarters of the Sultan, the quarters of his harem, and a historical treasury. The grounds are spacious but the exhibits frankly a little disappointing. We do like the antique motorcycle gear.
Maybe the harem would have been better, but that would have been ANOTHER $12 (as would the treasury). The best part is the Sultan's Quarters. The walkway is beautifully inlaid with deep blue mosaic
and elaborate water basins
In a sacred room where no cameras are allowed, dozens of Turkish tourists jostle to photograph relics of the Prophet Mohammed while an imam chants verses from the Koran. It is poignant and interesting. Outside, a tour group has gathered and there is a sudden "thwack" of something hard hitting the marble tile. Gasps arise from the group as the guide reaches down to talk to an elderly man, who has just either slipped or collapsed onto the ground. A few minutes later he woozily stands up. There is more than sufficient assistance available. It's disconcerting to have witnessed potentially life-threatening incidents three days in a row.
Almost a week has gone by and we STILL haven't seen Aya Sofia or the Blue Mosque. Just one more errand and we'll be ready for our touristic rewards. Goodyear Tires has a branch in Istanbul, and Burak has a connection there. So off we go to meet up with Yavuz, who arranges to have Dave's favorite tires (Metzler Tourance) shipped to Trabzon, where they can be picked up in a few weeks. We'll make one more stop on the way out of town to retrieve the umpteenth holy grail, procured by Motorcycle Tool Knight In Shining Armor Yavuz: a tire iron.
The time has come: the touristic pearls are at hand. Nearing the Blue Mosque, a well-dressed Turkish man approaches. "I may not be the best Muslim", he says jovially, "but I know the call for prayer is starting some time soon."
Oh, maybe we should come back later. "There are some nice shops you can see while you wait". No thank you, not interested in the shops. But we go walk around for a while so as not to intrude on prayers. Thoughtful us. After around 45 minutes, we go back. "Hurry in," says the attendant, "call for prayer begins in 15 minutes." OH. We do hurry in, and are greeted with the lovely delicate sight of a million mosaic tiles, arrayed in flowered patterns and whispery Koranic script, nestled high in domes above our heads.
Long strands of wire drop from the ceiling, capped low in glowing lights floating like huge haloes above the vast patterned carpets. Stained glass windows cast gentle rays over people sitting in awe below.
Can the Aya Sofia top this? We're about to find out.


Almost at the Aya Sofia, a well-dressed Turkish man approaches. "Where are you from?" he asks warmly. Some more engaging conversation aside, the man advises us that perhaps we should go to Aya Sofia later, as he thinks the call for prayer is about to begin. Perhaps we would like to come look at his carpets while we wait. Oh, so it's like THAT. No thank you, we savvily say, as we head straight for the Aya Sofia and shell out $12 each to step inside. Seeing the Aya Sofia after the Blue Mosque is like the visiting the dewey young princess' hunchbacked old uncle. Huge and dark, age oozes from its walls. Barely enough light filters through the small high windows to take a picture.
A massive construction project dominates the church's center, presumably retrofitting the largest dome; iron beams and scaffolding monopolize the room. On the second floor is an interesting display of photography of the interior, which catches the eye with its clever staging and realistic reproduction.
Fooled you.
A month in Turkey seems long, but already a week has passed and there's so much more to see. With some important tasks accomplished, it's time to hop back on the bike and check out the seaside.
July 20, 2005 GMT
Turkey: The Next Three Weeks
Ack! Someone lost track of the last three weeks we spent in Turkey. We'll get to it some day. Meanwhile, on to Georgia...
Enter your email address to receive updates to David McMillan and Erika Tunick's trip story!
Recent Entries
Archives:
Archives:
Monthly
Archives:
Category
NEW! HU 2015 Motorcycle Adventure Travel Calendar is now available! Get your copy now for some terrific travel inspiration!
HUGE, 11.5 x 16.5 inches, beautifully printed in Germany on top quality stock! Photos are the winning images from over 600 entries in the 9th Annual HU Photo Contest!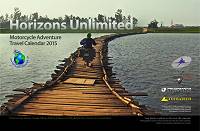 "The calendar is magnificent!"
"I just wanted to say how much I'm loving the new, larger calendar!"
We share the profit with the winning photographers. YOU could be in the HU Calendar too - enter here!
Next HU Events
NEW!

USA Virginia: Apr 9-12, 2015
Canada West: Aug 20-23, 2015
USA California: Sep 24-27, 2015
Aus Queensland: Sep 24-27, 2015
USA North Carolina: Oct 8-11, 2015
Aus Perth: Oct 9-11, 2015
Take 40% off Road Heroes Part 1 until October 31 only!
Road Heroes features tales of adventure, joy and sheer terror by veteran travellers Peter and Kay Forwood (193 countries two-up on a Harley); Dr. Greg Frazier (5 times RTW); Tiffany Coates (RTW solo female); and Rene Cormier (University of Gravel Roads).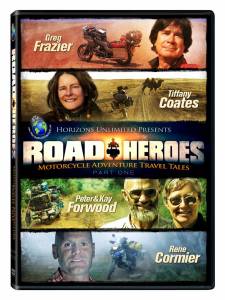 "Inspiring and hilarious!"
"I loved watching this DVD!"
"Lots of amazing stories and even more amazing photographs, it's great fun and very inspirational."
"Wonderful entertainment!"
Check it out at the HU Store! Remember to use Coupon Code 'HEROES' on your order when you checkout.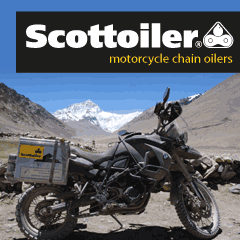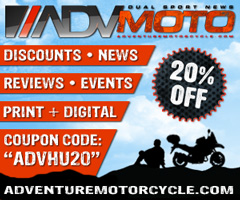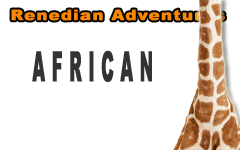 What others say about HU...
"I just wanted to say thanks for doing this and sharing so much with the rest of us." Dave, USA
"Your website is a mecca of valuable information and the DVD series is informative, entertaining, and inspiring! The new look of the website is very impressive, updated and catchy. Thank you so very much!" Jennifer, Canada
"...Great site. Keep up the good work." Murray and Carmen, Australia
"We just finished a 7 month 22,000+ mile scouting trip from Alaska to the bottom of Chile and I can't tell you how many times we referred to your site for help. From how to adjust your valves, to where to stay in the back country of Peru. Horizons Unlimited was a key player in our success. Motorcycle enthusiasts from around the world are in debt to your services." Alaska Riders

10th Annual HU Travellers Photo Contest is on now! This is an opportunity for YOU to show us your best photos and win prizes!
NEW! HU 2014 Adventure Travel T-shirts! are now available in several colors! Be the first kid on your block to have them! New lower prices on synths!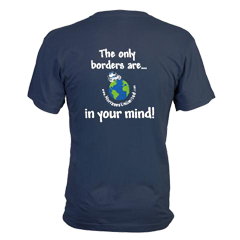 Check out the new Gildan Performance cotton-feel t-shirt - 100% poly, feels like soft cotton!

What turns you on to motorcycle travel?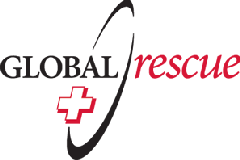 Global Rescue is the premier provider of medical, security and evacuation services worldwide and is the only company that will come to you, wherever you are, and evacuate you to your home hospital of choice. Additionally, Global Rescue places no restrictions on country of citizenship - all nationalities are eligible to sign-up!
New to Horizons Unlimited?
New to motorcycle travelling? New to the HU site? Confused? Too many options? It's really very simple - just 4 easy steps!
Horizons Unlimited was founded in 1997 by Grant and Susan Johnson following their journey around the world on a BMW R80 G/S motorcycle.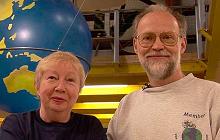 Read more about Grant & Susan's story
Membership - help keep us going!
Horizons Unlimited is not a big multi-national company, just two people who love motorcycle travel and have grown what started as a hobby in 1997 into a full time job (usually 8-10 hours per day and 7 days a week) and a labour of love. To keep it going and a roof over our heads, we run events (22 this year!); we sell inspirational and informative DVDs; we have a few selected advertisers; and we make a small amount from memberships.
You don't have to be a Member to come to an HU meeting, access the website, the HUBB or to receive the e-zine. What you get for your membership contribution is our sincere gratitude, good karma and knowing that you're helping to keep the motorcycle travel dream alive. Contributing Members and Gold Members do get additional features on the HUBB. Here's a list of all the Member benefits on the HUBB.
Books & DVDs

All the best travel books and videos listed and often reviewed on HU's famous Books page. Check it out and get great travel books from all over the world.

MC Air Shipping, (uncrated) USA / Canada / Europe and other areas. Be sure to say "Horizons Unlimited" to get your $25 discount on Shipping!
Insurance - see: For foreigners traveling in US and Canada and for Americans and Canadians traveling in other countries, then mail it to MC Express and get your HU $15 discount!
Story and photos copyright © All Rights Reserved.
Contact the author:
Editors note: We accept no responsibility for any of the above information in any way whatsoever. You are reminded to do your own research. Any commentary is strictly a personal opinion of the person supplying the information and is not to be construed as an endorsement of any kind.
Hosted by: Horizons Unlimited, the motorcycle travellers' website!
You can have your story here too - click for details!