April 05, 2006 GMT
Thailand, Round 2
The Lao doctor told Dave to stay off the bike for a month so his fractured collarbone (incurred during The Pakse Bovine Encounter) can heal properly. Dave's been bearing up like a trooper; but unable to do much of anything for the last week, he's starting to go bonkers. His second favorite thing after feeling wind on his neck from the seat of a motorcycle is feeling breeze of the air conditioning from the heart of a shopping mall. So after a week's rest in Pakse, Laos we're heading via bus and plane back to Bangkok. While border crossings from inside passenger vehicles are less than ideal, this one will have to do given the current circumstance. One last meal at the napkin-strewn feeble-fanned cafe with great coconut noodle soup, one last view of the Mekong beyond old town Pakse rooftops, one last longing look at the bike from which we'll be separated for the next 3 weeks, and it's off to Thailand again.
March in Thailand and Laos ain't no cool and breezy picnic--even the dust pants, dehydrated and paralyzed in a stagnant haze. Half an hour shuffling through customs is only good in that it makes you appreciate the air-conditioned bus. Otherwise, being on a bus is sending Dave into fits of antsy fervor to be back on the bike. Erika on the other hand kinda likes the cushy seats.
We arrive in Ubon Ratchathani at dusk and indulge in some excellent international-chain pizza. Ubon looks modern in that bland mid-sized-Thai-city way, especially compared to much less developed Laos. Erika's camera kicks the bucket, leaving her fingers twitching uselessly at scenic spots. She borrows Dave's until the next shopping spree in Bangkok.
It's dripping hot. The sun goes down with little relief. An early morning walk a few kilometers to the airport leaves us drenched like scrappy sponges dunked in the ocean, though noticeably less refreshed. Of course none of the locals has one immaculate dry hair out of place. We seek solace in endless tasty food. Rice, fried egg and small sweet sausage for breakfast. Grilled beef rolls wrapped in herb-y leaves with crispy beansprout shrimp pancakes for dinner. Gooey glutinous syrupy sweet coconut things for dessert. Who says you lose your appetite in the heat.
Next thing you know we're flying into in Bangkok. This time around we're savvy to the public transportation tricks (don't believe there's no way downtown except the pricey airport shuttle--penny pinchers can catch a bus to the speedy Sky Train and head on from there.) Small entrepreneurs sell their wares right under signs stating "vending prohibited". Presumably the signs would be more effective written in Thai.
We find our next few weeks' lodging on Soi Kasem San 1, a small artery off a huge main drag near shopping mall central, a.k.a. Siam Square. You can dine at different food court stalls for weeks and still have scarcely begun to exhaust the possibilities. You can have soupy scoops of mild or spicy curries ladled into plastic baggies to eat with rice later
or a stir-fry, pad thai or papaya salad at a small street vendor on the spot.
If you like arthropods, consider a bag of takeaway insects.
Days pass. Get teeth somewhat cleaned at seemingly modern dentist office. Obsess over cameras at labyrynthine indoor flea markets. Catch up on Oscar-nominated movies (favorite: "Crash"). Sweat with confusion navigating mazelike overpasses breaching pedestrian-impermeable streets. Board cross-town skytrains to obscure suburbs in search of Erika's ever-elusive replacement credit card. Check out the continuous upward-growth of the city.
We meet up with Erik and Elif, another motorcycle couple with whom Dave has been corresponding via e-mail. Erik, a Norwegian, met Elif in her native Turkey while riding through on his world travel adventure. They have met up again in Thailand to explore some of Southeast Asia together.
One evening we share a meal in one of the famous shopping malls; the next we take a boat down the Chao Phraya River to Chinatown. Temples and shrines dot neighborhoods throughout the city. Though Thailand is 90% Buddhist other faiths practice here as well.
Many buildings are adorned with billboards of His Majesty King Bhumipol Adulyadej. At the movies, all must stand during the national anthem and a short montage of the king's life and accomplishments. The king has ruled for almost 60 years, the longest of any of the present world's monarchs. Unlike some rulers in countries we've visited King Bhumipol seems to guide fairly and with deep respect from his people. He is in fact so revered that any words against him can result in a conviction of treason.
The king largely stays out of politics, however. Demonstrations are taking place regarding alleged corruption on the part of prime minister Thaksin Shinawatra. Students and others have mobilized to effectively shut down the city's major artery and shopping center (what, no shopping center?!?) At the time of this writing in September 2006 (which tells you how far behind the blog has gotten) a military coup has occurred, putting Thaksin's political future in jeopardy.
More errands, internet, movies, malls. When are we going to do some sightseeing already?? One day we head out for the Grand Palace with its multitude of elaborate spires and sculptures. A taxi driver says the palace is closed today for A Special Festival, but there's this Other Unmissable Attraction across town. To which he can bring us. Sorry--been travelling too long to fall for that one. We walk around the corner, buy our tickets and enter the site. Between temples, royal lodgings, murals, government buildings, gardens and courtyards there's a lot of fascinating atmosphere to soak up.
Wat Phra Keo houses an ornate altar within the grounds. A golden Buddha sits meditating calmly at its summit. It is considered rude to point your feet towards the altar or towards anyone as feet are the lowest part of the body. Many rules of Thai etiquette are different from our own, such as aversion to displays of anger, confrontation or dispute. These are seen as signs of weakness and lack of self control. It is important to maintain harmonious relationships and avoid losing face.
A huge reclining Buddha rests in grandeur at nearby Wat Po. Its 46 meters almost fill up the entire building.
For some reason the Grand Palace houses a minature replica of Angkor Wat. This is the closest we'll get to viewing the huge Khmer religious monument, as the Cambodian leg of our trip fell by the wayside with the bike in Laos. Thanks, cow. Still, when you're not somewhere else, you're where you are; and the Grand Palace in Bangkok is not such a bad place to be. Dave gets to spend some time flirting with temple guardians.
Another day, destined for a more thorough exploration of Chinatown, we hop on one of the little canal speedboats. Zooming through the canals with locals who use this as their regular mode of transportation is one of Erika's favorite things in Bangkok. The ramshackle houses hugging the canal banks look like their tin roofs could be blown off in the mildest wind, not to mention a blustery downpour. The mild wind of the moment picks up as raindrops start to come down. How obliging, now they're turning into a blustery downpour just so we can see whether the tin roofs will blow off.
The roofs stay on. We hover under a small overhang at the boat stop until the rain lets up some time later. In the neighborhoods, the storm has been less kind to the trees than to the roofs.
Chinatown's another riot of color and culinary gratification. We wander down car-clogged avenues, through electronics-clogged flea markets, up people-clogged alleyways into restaurant-clogged sidestreets. THIS is the place to be.
Next days. More shopping malls, internet, sauna-like heat, skyscrapers, Sky Trains, subways, canal boats, bike part searches, sweaty walks, student protests, temple shrines, street food, mall food, food courts and flea markets. Erika finally buys a new camera, a Sony digital destined to be ripped off in Java a few months later. But that's another story. Erika gets her birthday dinner at a FABULOUS sushi buffet, the Oishi Grand, only 5 months late. Then again who would've wanted dry bread and mutton fat for their birthday dinner, anyway.
Two weeks have passed and Dave's shoulder is healing up nicely. Erika's antsy to leave Bangkok and Dave's itching to get back on the bike. The remaining few days are spent checking out some last-minute attractions: impressive Golden Mount temple, fabulous Wimanmek Mansion (The World's Largest Golden Teak Mansion), the Elephant Museum (with its fist-sized elephant molar) and the zoo. It won't be our last time in Thailand on this trip; but in the last two weeks we've accumulated enough images, both sacred
and profane
to hold us over till the next time.
April 07, 2006 GMT
Laos and Thailand Yet Again
We're making one last foray into Laos to pick up the bike after Dave's collarbone's three week recovery in Thailand. Back on the plane to Ubon Ratchathani, back on the bus through customs into Laos, back on the bus some more into Pakse. Jerome at the Pakse Hotel has generously allowed us to store the motorcycle even though we never actually stayed there. In appreciation and self-indulgence we treat ourselves to a decadent couple nights' lodging at the Pakse. As if reuniting with the motorcycle wasn't heaven enough for Dave.
It's April 5. This marks the one year anniversary, more or less, of the trip's inception. According to original plan, right around now we'd be heading back home. In reality there's a long way to go. Adding in an extra month to more fully explore Pakistan, an extra 3+ weeks to recover from various and sundry minor illnesses, and an extra month to recover from the fractured collarbone has put us a quarter year behind schedule. We have to skip Cambodia but still plan to travel through Malaysia, Indonesia, and Australia. That's gotta be another 8000 miles. Dave never loses inspriation, but sometimes Erika questions whether she has the energy to keep on going. Sometimes it feels like she doesn't; but she doesn't intend to quit, either.
We stroll through town, checking out the indoor market near the famous Pakse hospital and watching people loading stuff on buses bound for elsewhere.
You wonder where they're going and what kind of lives they lead. There's so much you can't understand when you don't speak the local language. You can only wonder, making up stories about fishermen wrestling with sea monsters as you savor your last Lao dinner on the dusky Mekong.
We're finally on the bike again! For Dave, that's home sweet home enough. In addition, today is his birthday. Wow.
Back in Thailand we take advantage of one of those huge petrol stations with a multiplex of food stalls surrounding the gas tanks. Can't say enough good things about Thai food. Once again we spend a night in Ubon Ratchathani where Erika befriends some guys on the street. They're happy to have her try out her new camera on them. Hey, black and white.
Having already spent more than enough time in Bangkok, we take a highway that circles its suburbs for hours. The plan is to head straight south, but this has become one of the longest riding days of the trip so far. Exhausted, we find a hotel in another petrol megaplex in the middle of a bunch of salt flats. And what the heck function on the new camera is THIS supposed to be?
Destination: coast. Cha Am is the first spot, a long narrow beach fronted with frondy pine-like casuarina trees. It's packed with local families, bumper to bumper traffic and a bevy of seaside restaurants. Waiters cross the street bringing lunch to beachcombers under plastic across the way. Picnic-ers drink beer and nosh on seafood as they watch the kite sellers, horse riders and jet skiers parade across the beach.
Next, it's on to more touristy upscale Hua Hin. This doesn't seem as interesting so we head slightly out of town to check out the view from a temple. It looks better from up here.
Onward ho to Prachuap Khiri Khan, an untouristy town with two big bays. The prettier bay has just one pricey hotel so we head for a small guesthouse on the other side. Oddly, getting from one bay to another entails a drive through the military base. Dave wants a good swim but muddy sludge hiding under the tranquil water makes for a less than ideal dip. We have dinner at a little beach shack on the sand across from the guesthouse.
Thoughts of another delectable gas station breakfast inspire an early start. The road heads inland over lush tropical hills; the small elevation gain results in a slight but pleasant drop in temperature. Communities are encouraged to offer local products to passers-by as a way to create economic self-sufficiency: bananas, rambutan fruit, sugar cane. Apparently they grow dim sum here as well.
Laem Song National Park is a remote beach 10 kilometers off the road through dry fields and narrow root-clogged waterways. A small cluster of cabins constitute the resort which was rebuilt after the 2004 tsunami. It seems abandoned save the manager, who tells us he watched as a 7 foot wave broke through the window; and 2 French guys helping rebuild fishing boats in the village . The manager says property damage was widespread though fortunately no one died in the area. Yet one of the French men recently lost his wife. He is unsurprisingly sad. It rains heavily all afternoon. Erika walks near the retaining wall washed out of place by the tsunami and thinks about stuff.
It's a little cooler the next day after the rain. Continuing to pursue the goal of a good swim, we pass through Phang-Na with its interesting limestone formations to the total yuppie tourist beach at Ao Nang.
This isn't the place to be either. The farther down the beach you get from Ao Nang, however, the better it gets. Muslim Thai families predominate on this beach, with Westerners sticking closer to Starbucks. Islam shows a stronger presence in southern Thailand, with mosques dotting the countryside and head-covered teenage girls working the pumps at petrol stations. Here, teenage girls in headscarves and shorts stand knee-deep in the ocean flirting with boys. Signs along the beach give directions for evacuation in case of another tsunami. Since it's low tide, we walk way out to the little islands under warm gray skies. We bob around happily for hours, enchanted by lovely views back into the curving green-fringed bay.
Next beach stop is Pakmeng, a similar but not quite as tourist-friendly waterfront. Most visitors to this lively souvenir-stall-and-skewered-squid-studded spot seem to be Thai day-trippers as we can only locate one place to stay. The Mak Mie's (also spelled "Mag Mai" on a sign three feet away) peaked pastel cabins are quaint from the outside, though the spring-less bed must have been designed for someone with a bit more padding. Dave takes a quick swim through some mucky water before a nice fish dinner on the beach.
Our last day in Thailand's a long ride across the southern peninsula to the east coast. Today is Songkran, or Buddhist New Year. This is celebrated with various rituals, like flour paste applied to the face and body to ward off evil and vigorous water throwing to symbolize cleansing. People wearing their brightest clothing parade happily in the bright sun along the way. Small trucks decorated for the occasion carry religious statues and monks in their orange wraps.
yt
Passing cars and bikes are prime targets for water mischief. Families stand with hoses by the roadside and trucks laden with water barrels and soggy people douse passers-by. Motorcycle tourists are not excepted.
yt
We have skipped the larger tourist resorts such as Phuket and Ko Samui. Our final stop will continue that tradition. This road heads off through small Muslim beachside communities, clearly less well-off than their neighbors to the north. Palm trees line narrow strips of sand that parallel the blue blue ocean forever. There's an unfortunate amount of trash. Fish dry on makeshift tables in the sun.
yt
Some of Thailand's southern provinces were originally part of Malaysia until annexation in 1909. In the last few years unrest has taken place in Narathiwat between Muslim insurgents and the government. At this time the area appears calm. Narathiwat has a big nice public beach on a round bay with lots of casuarina trees and picnic-ing families but feels more like a city where people live than a vacation getaway. It is famous for beautiful traditional fishing boats used for an annual race honoring the king.
There is a really comfortable hotel room with air conditioning and a convenience store jam-packed with tasty Thai junk food. What more could you want? A Chinese place around the corner serves whole fried fish under a full moon, on an open-air deck built over the river. We wake up the next morning refreshed and ready for a date with Malaysia.
Enter your email address to receive updates to David McMillan and Erika Tunick's trip story!
Recent Entries
Archives:
Archives:
Monthly
Archives:
Category
NEW! HU 2015 Motorcycle Adventure Travel Calendar is now available! Get your copy now for some terrific travel inspiration!
HUGE, 11.5 x 16.5 inches, beautifully printed in Germany on top quality stock! Photos are the winning images from over 600 entries in the 9th Annual HU Photo Contest!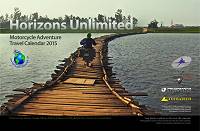 "The calendar is magnificent!"
"I just wanted to say how much I'm loving the new, larger calendar!"
We share the profit with the winning photographers. YOU could be in the HU Calendar too - enter here!
Next HU Events
NEW!

USA Virginia: Apr 9-12, 2015
Canada West: Aug 20-23, 2015
USA California: Sep 24-27, 2015
Aus Queensland: Sep 24-27, 2015
USA North Carolina: Oct 8-11, 2015
Aus Perth: Oct 9-11, 2015
Take 40% off Road Heroes Part 1 until October 31 only!
Road Heroes features tales of adventure, joy and sheer terror by veteran travellers Peter and Kay Forwood (193 countries two-up on a Harley); Dr. Greg Frazier (5 times RTW); Tiffany Coates (RTW solo female); and Rene Cormier (University of Gravel Roads).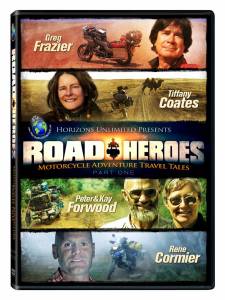 "Inspiring and hilarious!"
"I loved watching this DVD!"
"Lots of amazing stories and even more amazing photographs, it's great fun and very inspirational."
"Wonderful entertainment!"
Check it out at the HU Store! Remember to use Coupon Code 'HEROES' on your order when you checkout.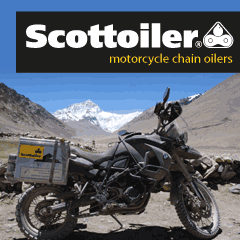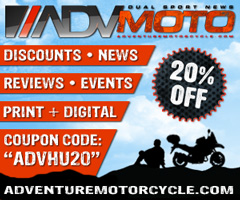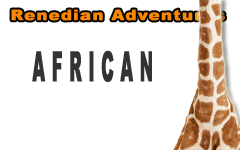 What others say about HU...
"I just wanted to say thanks for doing this and sharing so much with the rest of us." Dave, USA
"Your website is a mecca of valuable information and the DVD series is informative, entertaining, and inspiring! The new look of the website is very impressive, updated and catchy. Thank you so very much!" Jennifer, Canada
"...Great site. Keep up the good work." Murray and Carmen, Australia
"We just finished a 7 month 22,000+ mile scouting trip from Alaska to the bottom of Chile and I can't tell you how many times we referred to your site for help. From how to adjust your valves, to where to stay in the back country of Peru. Horizons Unlimited was a key player in our success. Motorcycle enthusiasts from around the world are in debt to your services." Alaska Riders

10th Annual HU Travellers Photo Contest is on now! This is an opportunity for YOU to show us your best photos and win prizes!
NEW! HU 2014 Adventure Travel T-shirts! are now available in several colors! Be the first kid on your block to have them! New lower prices on synths!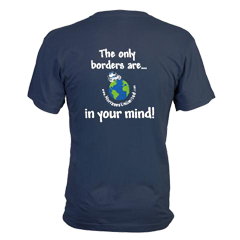 Check out the new Gildan Performance cotton-feel t-shirt - 100% poly, feels like soft cotton!

What turns you on to motorcycle travel?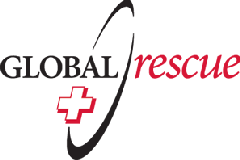 Global Rescue is the premier provider of medical, security and evacuation services worldwide and is the only company that will come to you, wherever you are, and evacuate you to your home hospital of choice. Additionally, Global Rescue places no restrictions on country of citizenship - all nationalities are eligible to sign-up!
New to Horizons Unlimited?
New to motorcycle travelling? New to the HU site? Confused? Too many options? It's really very simple - just 4 easy steps!
Horizons Unlimited was founded in 1997 by Grant and Susan Johnson following their journey around the world on a BMW R80 G/S motorcycle.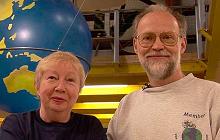 Read more about Grant & Susan's story
Membership - help keep us going!
Horizons Unlimited is not a big multi-national company, just two people who love motorcycle travel and have grown what started as a hobby in 1997 into a full time job (usually 8-10 hours per day and 7 days a week) and a labour of love. To keep it going and a roof over our heads, we run events (22 this year!); we sell inspirational and informative DVDs; we have a few selected advertisers; and we make a small amount from memberships.
You don't have to be a Member to come to an HU meeting, access the website, the HUBB or to receive the e-zine. What you get for your membership contribution is our sincere gratitude, good karma and knowing that you're helping to keep the motorcycle travel dream alive. Contributing Members and Gold Members do get additional features on the HUBB. Here's a list of all the Member benefits on the HUBB.
Books & DVDs

All the best travel books and videos listed and often reviewed on HU's famous Books page. Check it out and get great travel books from all over the world.

MC Air Shipping, (uncrated) USA / Canada / Europe and other areas. Be sure to say "Horizons Unlimited" to get your $25 discount on Shipping!
Insurance - see: For foreigners traveling in US and Canada and for Americans and Canadians traveling in other countries, then mail it to MC Express and get your HU $15 discount!
Story and photos copyright © All Rights Reserved.
Contact the author:
Editors note: We accept no responsibility for any of the above information in any way whatsoever. You are reminded to do your own research. Any commentary is strictly a personal opinion of the person supplying the information and is not to be construed as an endorsement of any kind.
Hosted by: Horizons Unlimited, the motorcycle travellers' website!
You can have your story here too - click for details!