January 15, 2006 GMT
Northern India
The Golden Temple is a pretty mind-blowing introduction to India. This holy Sikh sanctuary in Amritsar is our first stop over the border from Pakistan. Visitors can stay in cavernous lodges on a donation basis and dine for free on the temple grounds. (Gotta get used to a beerless vegetarian diet, as India's holy cities don't allow alcohol or meat of any kind, including eggs.) The simple room cramped with three beds becomes a simple room cramped with us, three beds, and a very large motorcycle. Echoes of kids playing, staff yelling, water splashing, women chatting, and old men chanting reverberate up the courtyard surrounded by 4 levels of balconies draped with people and their laundry. It's like a small city, with everyone from sprightly teenagers in blue jeans to grizzled gurus in orange sheets moving in and out.
The Golden Temple's main entrance is directly across from our lodging. Turbaned Sikh men set the standard: everyone's head must be covered to go inside. Dave is given a bright triangle kerchief and Erika dons her Pakistani scarf. You have to check your shoes at the busy storage desk to give your bare feet the full freezer effect on the walkway's frigid creamy marble. Everyone walks slowly and quietly around the vast square pool, eyes glued to the awesome vision rising from its surface. The atmosphere is reverent, enhanced by holy music pouring from the Temple.
Dave sits in contemplation by the pool while Erika queues up with pilgrims waiting to enter the Temple via a narrow connecting walkway. It's slow going but worth the wait, which in and of itself is an interesting experience.
Once inside she feels like a kid in an atmospheric candy store: worshippers on the first level surround a group of holy singers; those on the second seek out a chanting priest; some bow before the Sikh's most holy book; others simply read or meditate in quiet carpeted corners, as little kids chase each other up and down the stairs. It's fascinating enough to compel another visit the next day. Not to mention the allure of the tasty prasad--a blessing given to devotees after worship--which tastes like a rich blob of sweetened malted buttered cream of wheat. We like this place a lot.
The town of Amritsar's not bad either--a lot more built-up than Pakistan and a lot more hustle bustle of economic activity. We visit Jalianwala Bagh, a park commemorating 2000 Indians killed by the British in 1919, before one last trip to the Golden Temple.
Rajasthan is going to be more of a mainstream travel experience than anywhere we've been yet, as the plan is to focus on just a few bigger cities with well-known tourist attractions. Erika visited the country's south a few years back and has duly recounted to Dave some typical India praises and cautions. The northwest state of Punjab is looking quite different. It's not tropical--in fact in the early morning December fog it's pretty cold!
Cities seem less rickety and more established, and so far things look generally more prosperous. Of course this is relatively meaningless as an overall analysis, since you have to get off the main track to see how people are really living in less priveleged settings. Country life makes its way onto main streets in the form of a cotton-packed truck, passengers on top.
En route to the regular-old-town of Ganghanaghar, where we're staying for one night to break up the long trip to red-fortressed Bikaner, the green green fields are a sight for sore eyes. And the solid paved roads are a sensation for sore tires. There are a number of motorcycles, often with far more than one passenger per bike. A threatening sign warns, "Helmet or Hell, The Choice is Yours." He's got the goods, but you worry about where his family's going.
Leaving Ganghanaghar the next morning, the landscape takes on drier tones punctuated with scrubby trees. Homes are surfaced with smooth local mud. Occasionally someone's gotten creative, using pastel hues to soften the browns. There seems to be some sort of disruption at the crossroad up ahead. Tentatively we pull up to a road block. Within 30 seconds the bike is surrounded by a tense crowd. We're so tightly hemmed in that Dave can't pull the bike forward, back it up, or even move the handlebars; on the other hand he doesn't want to cut the engine as the natives are not coming off as particularly cuddly. The guy who seems to be leading the agitation orders Dave to do something, but when Dave does what he thinks the guy wants, the guy just gets pissed off. Erika thinks it would be a great photo opportunity if snapping a picture didn't entail jeopardizing the pristine status of our bones. Somehow Dave manoeuvers outta there. With a sigh of relief we get back on the road, figure out a detour and continue on to Bikaner.
Not knowing much about the town we are pleasantly surprised to stumble across ornate Lalgarh Palace, now converted to a fancy hotel. We act like prospective guests and get a tour around while the bike is appointed its own guard and moustache.
Dave likes the room with the animal trophies. We stay somewhere in a lower price range but splurge later on dinner in the courtyard. The ambiance, live music and dazzling dancers just about compensate for the disappointing food.


The guided tour of Bikaner's Junagarh Fort is excellent. There are intricately carved windows behind which women of the times had to remain in order to view proceedings in courtyards below. An older Indian couple who have lived in Los Angeles for many years are stimulating company.
More sparse desertscape surrounds the road to Jaisalmer, known as the Golden City for its yellow sandstone walls. Lodging is at the humble but comfortable Swastika Hotel. The swastika symbol can be found everywhere here: of course in India it connotes not Nazi Germany's perversion but the Hindu good luck blessing.
There are lots of tourist-oriented shops and restaurants. Erika takes a walk through town and meets up with lots of fun local people in the little back streets away from the crowds.
The town is known for its ornate havelis, or mansions of the wealthy from bygone days. She goes inside the Nathmal ki Haveli (in which the young guide's family still lives), the Patwon ki Haveli (where the middle-aged guide tells her she thinks too much) and the Salim Singh Haveli (where she avoids guides with any insights whatsoever.)
Many other sights are tucked away behind crumbly walls, such as a sandy yard with horses and a newborn baby goat.
Careful of sacred cows in narrow streets.
Dave joins her for a walk up to the walled fort, from whence you can see some Jain temples and how quickly town peters out into the vast Thar Desert. From down in the city you can see how far the walls run over the hillside.
Then it's Christmas Day. It's sad not to be with family, but we think of them with love and do the obvious next best thing--a desert camel ride. At a roadside pit-stop, you can see evidence of all kinds of little creatures.
The Sam Sand Dunes are famous for camel treks, which can take from half an hour to many days. Camels strut their stuff, each proclaiming that they're prettier, smarter, and generally more worthy of being chosen for a ride.
Once we pick a camel and get on, it's fun and lumpy.
But having agreed to a half hour, the driver insists like a broken record that at least an hour is necessary. It's not entirely clear that he isn't about to steer the camel off into the desert wasteland, abandoning us for days with no food or water until we fork over the rupees for a longer trip. He doesn't, though he's not above trying to wrangle some extra rupees at the end.
As everyone knows, the only follow up to a Christmas day camel trip is a cruise of Gadsisar Lake by blue plastic swan paddleboat. It's peaceful as the sun sets. We look forward to sharing lumbering dromedary and synthetic waterfowl experiences with the Tunicks and McMillans next holiday season.
Next stop--Jodhpur. The desert is a little prettier, greener, but even on a good road the ride feels long and takes almost all day. Many desert huts have what looks like rounded straw roofs. Some are surrounded by walls of quarried stone fingers, like oversized petrified popsicle sticks.
In the old town, we find a rather dark cheap room at the very nice K & P Haveli with a great view of the fort and another live musical performance at night. The anticipated barrage of attempted interaction starts up en route to impressive Meherangarh Fort. Everyone and his uncle asks, what is your name? what is your country? Every kid and his cousin asks, photo? rupee? pen? It's basically friendly and not too irritating yet.
Tour-by-audio-recording is included in the admission price and is actually quite well done. Probably a bit too much detail on the museum's artwork for Dave but some of the history--like the archway bearing stylized handprints of 15 widows who died on their deceased royal spouses' funeral pyres in 1843--is grippingly bizarre. We're going to redo the living room like this.
From the fort you can see the labyrynth of lovely colored houses which give Jodhpur its nickname of "The Blue City". The homes were traditionally inhabited only by those of the high Brahmin caste. We are uncomfortable with the facet of Hinduism which seems to condone the heirarchical caste system--in this view, each person's lot in life is their fate, a simple reflection of his or her present level of incarnation, justified by their deeds of the past life.
The vibrant outfits worn by residents are another bust of color in the generally barren landscape. Womens' saris are not the only attire drenched with psychedelic pinks and yellows--men can be spotted wearing turbans in neon hues. You can choose yours here at the market.
Next stop Udaipur, world-renouned setting of the intellectual James Bond movie, "Octopussy". It's really quite beautiful. All these Rajashani fortresses and palaces are really quite beautiful. And we haven't even gotten to the Taj Majal yet. From the guesthouse rooftop you can sit and watch the sun set over Lake Pichola. Jagmandir Island, with its summer palace of some historical royal family, is lit up like Christmas. Actually it WAS just Christmas. And now it's New Year's Eve. The rooftop is a pretty good place to check out the fireworks, too.
Udaipur's City Palace Complex is the most impressive yet. One dazzling mosaic room opens up onto another, miniature paintings sit near inlaid mirrorwork, marble arches look over gardens and fountains, high cuppolas offer lovely views. There are lots of tourists running around here, for good reason.
We take a boat to Jagmandir Island, where James Bond discovers Octopussy Headquarters. Now there's just a pleasant courtyard with a slooooow restaurant. It makes us miss two boats back to shore as Erika waits for her paneer pakoras. Oh well, what's the rush, we're just tourists on vacation. Back in town, there are pilgrims waiting on temple stairs
swamis roaming around on elephants
and women levitating on heads of cows.
Dave needs a shave, so it's off to a local barbershop. After agreeing on 15 rupees, the barber begins. He's remarkably thorough, going over every spot twice and slapping Dave up with various oils and potions. It's taking a while. Erika's getting kind of antsy. Now he's doing a head rub which looks pretty invigorating. Maybe she's just jealous. She goes off to take a walk. On her return 15 minutes later he's starting in on Dave's neck and shoulders. This ain't no 15 rupee shave. You'd better tell him to stop, she says. The guy stops and asks Dave for 150 rupees. No amount of pointing out that Dave only asked for a shave will lower his price. This is a subtle new kind of scam we never thought of: provide a service someone didn't ask for, then charge them whatever you want for it. Apparently there are so many situations like this in town that Udaipur has its very own Tourist Police. Dave pays the guy what he asks and goes for a little chat with the very professional authorities. The barber is picked up, brought back to the station, and made to return the 150 rupees. Dave pays him 15 rupees for the shave plus 5 for a tip, cause he did do a really good job.
Erika goes to market again and has a field day snapping photos of kids and goats. Somehow it seems inevitable that someone will have filched the pen out of her purse when it's over, but it's still fun.
Next day Dave's stomach's messes up again; Erika's follows later that night. Not enough to stop us for heading towards the holy lakeside town of Pushkar the next day. We observe this bus waiting for takeoff.
Women wear saris here but scarf-draped heads seem to be more for aesthetic than religious reasons. In the small desert towns we spot some women whose faces are completely covered. We are not sure if they are Moslem or if it is a conservative Hindu tradition. Meanwhile the desert is looking kinda like somewhere in Southern California or northern Baja.
The roadside monkeys, by any interpretation, are just roadside monkeys.
Pushkar is famous for its November Camel Fair as well as the multitude of Hindu temples circling its holy lake. At first its small main street seems touristy and claustrophobic, but the place grows on you. Even though like in Amritsar, you'll be unable to gratify that hankering for steak & eggs with a beer chaser. Repress those urges and climb down one of the 52 ghats (stairs) to the waters where pilgrims cleanse their bodies and souls instead. Or take the circular "Spirit Walk" through small streets, out to the countryside and back. Or climb up the triangular hill with a sacred temple on top. Our queasy stomachs provide a good enough excuse to laze at the base of the hillside. It's much easier to sit around interviewing the young man looking for a motorcycle apprenticeship.
The "Pink City", last in the color trio, is Jaipur. Maybe by this time we're starting to get a little fortress-and-palace'd out. The sights in this large city are father apart, so we take a very reasonably priced half-day city tour. The best part is the amazingly wierd and cool Observatory, which looks more like a modernistic sculpture park than an 18th century star-gazer's fantasy. Sundials come in who-wouldda-thunk formats that look more like 80 degree stairways to nowhere and oversized sliced stone grapefruit.
The City Palace is not as ornate or interesting as ones we've seen previously, though it's noteworthy that when the Maharaja went to visit Queen Victoria in England he brought his own two 680 pound urns full of holy Ganges River water for cleansing purposes.
Dave's parents met Umesh on a tour of Rajasthan about 15 years ago and have kept in touch. We give him a call and are invited for dinner to his beautiful newly-built home in the Jaipur suburbs. The next day his younger son Deepak takes us to see "Dosti", or "Friendship Forever", a flamingly entertaining Bollywood romp complete with the two lead guys (who are fighting for the girl) bursting into song while racing on motorcycles gazing into each others' eyes. Next night we go to Umesh's brother's house where the family is flying kites on the roof at dusk. When Dave takes a try the kite decides it's happier on the ground and comes crashing down.
En route to our last-but-not-least sightseeing stop, daily life goes on in front of shaky-looking roadside huts.
The preferred fuel source is dung, as it's the middle of the desert and the livestock deliver for no extra charge. Maybe some of it comes from camels as well, who are visible in abundance hauling bulky carts from place to place.
Yet more admiration goes to those without camels who carry impossible amounts of stuff on their heads.
We stop for lunch at a local place, where Dave gets approval from the restaurant staff.
And finally, Agra. The Lonely Planet doesn't seem to like Agra, but from the guesthouse rooftop in the backpacker neigborhood of Taj Ganj, a fine sunset view of the Taj Majal is providing nothing to complain about. The cheap restaurant also offers some excellent advice on those irritating stomach problems.
Twenty dollars a piece is a lot to pay to see the Taj Mahal, but hey, you gotta see the Taj Mahal. However it just so happens that this morning is the Moslem holiday of Eid. And in honor of Eid, everyone is admitted for free between 7:30 and 10:00AM. How lucky is that! At 7AM some guy standing outside says it's still closed but for a certain price he can take us a secret way around the back. We're dubious but have some time to kill so bargain him down a bit and are led around to the river behind the Taj. Sunrise tints the river pink as we scramble around the trashy waterside. Then it's 7:30, and sure enough, admission's free! Hardly any tourists seem to know about this and the place is peaceful as can be. The Taj Mahal is, of course, lovely. It looks as ethereal and fake as its photos. Even our photos make it look ethereal and fake. But really, it looks like that.
Story is that Emperor Shah Jahan built this monument in memoriam to his second wife, Mumtaz Mahal, who died in childbirth. Construction began in 1631 and was not finished for 22 more years. There is only one small painting of Mumtaz Mahal in the little museum where the guard brings us to a mediocre photo spot and then asks for 50 rupees. We really like walking on the cold marble platform surrounding the main building and watching the mosque filling up with Eid worshippers below.
After, we go back to a small rooftop cafe where we watch the goings-on for a long long time. A street fair has been set up below where children hitch rides on a rickety ferris wheel and give their rupees to vendors selling an array of local snacks. Notice the little guy near the lower right corner, gravity-defyingly perched on the corner of his cart in bare feet for hour after hour.
Think twice about getting any of these cookies though.
Very last stop in Agra is its huge Fort, which is more impressive from outside than in as only about one third of it is open to the public. En route a taxi driver refuses to take "no" for an answer and follows us for at least 10 minutes, first joking, then cajoling, then almost demanding that we take a ride. Later in the park two 10 year old boys want a pen or some money and refuse to leave for an uncomfortable amount of time. There are also incidents which occur, like being overcharged a few rupees for laundry or snacks, that seem trivial enough that you feel like a cheapskate to haggle, but which happen with enough regularity that you start to feel like people are, um, out to swindle you. You want to trust people, you meet good people too, but it's pretty irritating.
It's three long days of riding to reach Nepal. Things change as we head north; people at roadside stops are more reserved, almost tense. Roads at one point deteriorate to nearly the worst rutted mess of the trip before regaining some semblance of pavement. A day of peace and quiet is in order after all the city hubbub. This government resthouse on a remote stretch of road looks restful enough. It's overpriced and chilly, but a small sign illustrates a path to a bird sanctuary right on the premises. Up close and personal with nature, hallelujah! As the sun sets, we stroll into a peaceful world of squawking birds circling a glimmering silver pink pond. Make that a momentarily peaceful world. A scruffy guardian on a bicycle dismounts and starts yammering disapprovingly. What have we done wrong? Why, we're foreigners wandering around a bird sanctuary. Foreigners wandering around bird sanctuaries are supposed to fork over almost nine dollars EACH to traipse around this little puddle. Things have reached the highest level of ridiculousness yet. A lot of gesticulating and protest leads us all back to the guy at the hotel desk, who fortunately placates the guardian and lets us off the hook as long as we promise not to set foot in the place again.
We are good and ready to experience a new and different country. Nonetheless, India's been an indisputably fascinating place. (in case you haven't been totally sated by the abundance of blog photos, you can check out zillions more snapshots of people with goats and other objects in our galleries at: http://www.mototrekker.smugmug.com).
Enter your email address to receive updates to David McMillan and Erika Tunick's trip story!
Recent Entries
Archives:
Archives:
Monthly
Archives:
Category
NEW! HU 2015 Motorcycle Adventure Travel Calendar is now available! Get your copy now for some terrific travel inspiration!
HUGE, 11.5 x 16.5 inches, beautifully printed in Germany on top quality stock! Photos are the winning images from over 600 entries in the 9th Annual HU Photo Contest!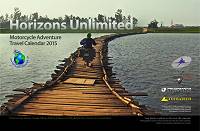 "The calendar is magnificent!"
"I just wanted to say how much I'm loving the new, larger calendar!"
We share the profit with the winning photographers. YOU could be in the HU Calendar too - enter here!
Next HU Events
Germany: May 14-17
Canada Ontario: Jun 18-21
Ireland: June 26-28
Colorado: July 17-19 TBC
Canada West: Aug 20-23
USA California: Sep 24-27
Aus Queensland: Sep 24-27
USA North Carolina: Oct 8-11
Aus Perth: Oct 9-11
Germany: Oct 22-25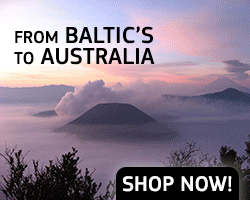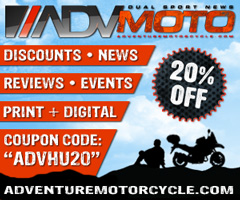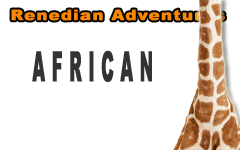 What others say about HU...
"I just wanted to say thanks for doing this and sharing so much with the rest of us." Dave, USA
"Your website is a mecca of valuable information and the DVD series is informative, entertaining, and inspiring! The new look of the website is very impressive, updated and catchy. Thank you so very much!" Jennifer, Canada
"...Great site. Keep up the good work." Murray and Carmen, Australia
"We just finished a 7 month 22,000+ mile scouting trip from Alaska to the bottom of Chile and I can't tell you how many times we referred to your site for help. From how to adjust your valves, to where to stay in the back country of Peru. Horizons Unlimited was a key player in our success. Motorcycle enthusiasts from around the world are in debt to your services." Alaska Riders

10th Annual HU Travellers Photo Contest is on now! This is an opportunity for YOU to show us your best photos and win prizes!
NEW! HU 2014 Adventure Travel T-shirts! are now available in several colors! Be the first kid on your block to have them! New lower prices on synths!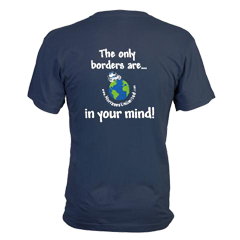 Check out the new Gildan Performance cotton-feel t-shirt - 100% poly, feels like soft cotton!

What turns you on to motorcycle travel?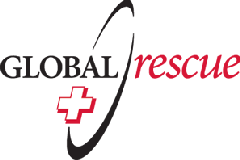 Global Rescue is the premier provider of medical, security and evacuation services worldwide and is the only company that will come to you, wherever you are, and evacuate you to your home hospital of choice. Additionally, Global Rescue places no restrictions on country of citizenship - all nationalities are eligible to sign-up!
New to Horizons Unlimited?
New to motorcycle travelling? New to the HU site? Confused? Too many options? It's really very simple - just 4 easy steps!
Horizons Unlimited was founded in 1997 by Grant and Susan Johnson following their journey around the world on a BMW R80 G/S motorcycle.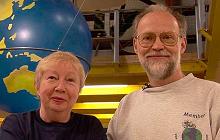 Read more about Grant & Susan's story
Membership - help keep us going!
Horizons Unlimited is not a big multi-national company, just two people who love motorcycle travel and have grown what started as a hobby in 1997 into a full time job (usually 8-10 hours per day and 7 days a week) and a labour of love. To keep it going and a roof over our heads, we run events (22 this year!); we sell inspirational and informative DVDs; we have a few selected advertisers; and we make a small amount from memberships.
You don't have to be a Member to come to an HU meeting, access the website, the HUBB or to receive the e-zine. What you get for your membership contribution is our sincere gratitude, good karma and knowing that you're helping to keep the motorcycle travel dream alive. Contributing Members and Gold Members do get additional features on the HUBB. Here's a list of all the Member benefits on the HUBB.
Books & DVDs

All the best travel books and videos listed and often reviewed on HU's famous Books page. Check it out and get great travel books from all over the world.

MC Air Shipping, (uncrated) USA / Canada / Europe and other areas. Be sure to say "Horizons Unlimited" to get your $25 discount on Shipping!
Insurance - see: For foreigners traveling in US and Canada and for Americans and Canadians traveling in other countries, then mail it to MC Express and get your HU $15 discount!
Story and photos copyright © All Rights Reserved.
Contact the author:
Editors note: We accept no responsibility for any of the above information in any way whatsoever. You are reminded to do your own research. Any commentary is strictly a personal opinion of the person supplying the information and is not to be construed as an endorsement of any kind.
Hosted by: Horizons Unlimited, the motorcycle travellers' website!
You can have your story here too - click for details!