November 13, 2005 GMT
Pakistan, Karakoram Highway
It's all downhill from the top of the 4733 meter Khunjerab Pass. We're happy to stop for a breath of rarified air near the post confirming our arrival in Pakistan.
For just another snowy ridge looking down onto yet more snowy ridges, there's a fair amount of reading material up here. First and foremost, one must be sure to head to the other side of the road (and apparently straight on over the ridge.)
A large plaque pays homage to the thousands of Chinese and Pakistani workers who toiled and gave their lives to build the chasm-overlooking-jaw-droppingly-cliff-overhanging-landslide-prone-and-rutted-jumble which now constitutes the Karakoram Highway. Accurate information regarding how much of the highway remains affected by the devastating October 8 earthquake has been hard to come by. It's decidedly sombering to be traipsing through a country where just a few weeks before over 80,000 people were killed. After learning of the earthquake while on the road in Kyrgyzstan, we'd briefly considered altering our route. However, we had already committed to travelling through China; and from China, there are no other open borders.
So here we are, unsure about the highway; unsure about the reception we'll receive as Americans; unsure how it will be for Erika to travel (with dutifully covered head) in a strict Moslem country where in many places women are largely invisible. But as the truck holding us and the bike toodles down the now-snowless road, we're greeted time and time again by friendly road-stop guards who delightfully speak English and welcome us to Pakistan. Turns out we're almost as hungry to hear English as we are to try some spicy Pakistani cooking. The greetings of these men in their shalwar-kameez (long loose shirts with baggy matching trousers) gives hope that this will be a friendly, if complex, place to travel.
We reach Sost at dusk. It's a drab place down in the valley, a one-horse trading town where only those of the male persuasion saunter by rickety wood shacks selling cheap Chinese products. Customs seems to be in this dusty enclosed courtyard where some officials are sitting in a dark room stacked high with ancient paperwork. Erika waits mutely and somewhat awkwardly in the cold truck with the driver while Dave goes in to complete the paperwork. An hour ticks by. The driver leaves. Erika goes out to see what's happened with Dave but apparently he has gone somewhere else. Another half hour passes. An old man comes up to the truck window and starts to talk about the prophet Mohammed. Erika tries to listen courteously but the old man walks off in seeming disgust after realizing she is not Moslem. Some young guys hop into the cab. They seem friendly but don't speak much English. What's the protocol for booting out people who jump into the cab? Does the driver care that there are people jumping into his cab? Will he rescue her from these people? The driver comes back. He doesn't care that there are people jumping into his cab. Another hour passes. This is getting tiresome. Meanwhile, the befuddled civil servants have taken Dave to another customs place in search of someone who has a clue how to complete the motorcycle's carnet documents. People with clues will not be available until morning, so we'll have to come back then.
After this lengthy waiting game which has accomplished almost nothing, our driver brings us to a hotel that is supposed to be a cut above the rest. It's at the top of the road overlooking town, surrounded by a bevvy of trucks unloading piles of transported goods under surprising beautiful snowy peaks not visible from down below.
The hotel itself is Chinese-run with a modern, institutional feel. We're shown a horrendous uncleaned dorm room with bare-springed cots by a brusque young woman whose manner and price quote of $24 convey her lack of enthusiasm at our presence. Time to get outta HERE. We thank the driver and head back down to the main drag. En route, it's impossible not to be smitten by the remarkable decor of the trucks. Each and every vehicle is painted in a dizzying pattern of flowers, animals and symbols, each outdoing the next with its creativity and detail.
It's really frigid and there's no heat or electricity thanks to breakdown at a nearby power station. Supposedly it will be fixed in the next few days. During the next few weeks in what will turn out to be this enchanting northern region, we'll learn that the central government has little interest in remedying electrical issues in remote areas. Surely it has bigger issues to deal with, in terms of hundreds of thousands homeless after the earthquake. But even without this calamity, locals say power problems occur frequently. The power has been out for weeks and no one expects it will be back on before winter sets in.
Many of the small lodges are full. Here's one which actually has a generator along with one last room for only $5. Exhausted, we take it. On closer examination this has got to be the filthiest room on earth. Erika tries turning the sheets over and inside out and ignoring what is residing around the squat toilet. Apparently the residue of six months of local trucker rub-off has been honorifically left in their memorium by the staff. A request of new bedding brings some only slightly less stained undersized threadbare sheets. Too late to move now: it will have to do.
The next morning we have to return to the small customs office so someone with carnet experience can fill out the paperwork. As virtually no foreign vehicles enter Pakistan via China, most officials have no familiarity with anything carnet-related except that it's required for entry. We dawdlingly show up half an hour late and the one guy with a clue has already left for his office up near the Chinese hotel. It's not difficult to track him down there, amidst buzzing groups of men drifting in and out of hallways and cubicles taking care of their own border-crossing business. Many people greet and shake hands warmly with both of us. The carnet-processing guy completes the job in no time. He tells an unfortunate story about his son, who was studying in the US and was deported back to Pakistan after 9/11. He treats us kindly, however, despite the actions of our government.
We set off down the Karakoram into the Hunza Valley. It is breathtaking. Lonely wanderers wave from the middle-of-nowhere roadside. While pulled over to gape at the small high distant puff of smoke which is a faraway avalanche of roaring snow, a passing shepherd gifts us a small red apple. We're filled with a sense of optimism and and anticipation, surrounded by gorgeous cold mountains and warm people.
As autumn is well underway at the end of October, roadside foliage lights up the stark gray gravel valley with bursts of gold. The small town of Passu, along with most of the upper Hunza Valley, is inhabited by Ismaeli Moslems. Ismaelis are guided by their own leader, the Aga Khan, who speaks of peace between the various Moslem groups and donates large sums of money to education and social welfare concerns. We have also come into contact with Ismaelis and the numerous community programs of the Aga Khan along the Pamir Highway of Tajikistan. Women are seen alongside men in fields and towns. We are impressed with the kindness of the people and the Aga Khan's generosity as evidenced by a multitude of schools, clinics, and other programs.
A lovely lodge sits near the Passu Glacier. Of course it has no heat or electricity either (the water pipes are frozen in the morning and our room must have been nearly that cold overnight), but the setting inspires a guided hike the next day with a young local guide. It's butt-kicking after 6 months of only butt-sitting as the imperceptible trail leads up-up-up and down-down-down for many hours. Erika is thrilled to be hiking again and Dave does well despite a bad knee. We get fairly up-close and personal with the Batura Glacier as well. From the hike's high point you can see Passu's flat river valley below, where in the 1970's much of the town was swept away by floods. The descent takes us through a stone encampment where in warmer times shepherds spend the summer grazing their flocks.
On returning to the lodge 7 frosty hours later, we discover a miracle has occurred: the lodge has built a wood fire to heat up the water tank!!! There could be no better timing to soak in an actual bathtub filled with steaming hot water.
Since this region is so beautiful, we've decided to slow down the pace a bit. Next day's ride is all of 10 kilometers around the bend, past dry dormant terraced fields to Gulmit.
There's not much to do here, but the restaurant serves up a tasty meal in front of a stoked-up wood stove. The food so far has been great, delicious chicken in spicy sauces over piles of steaming rice. And from our room's balcony the surrounding mountains cast shadows on the river-split moonscape once the sun takes its early leave. These small valley towns must spend very few hours under the pallid sun once winter sets in.
As in Passu, we're the lodge's only guests. Though travellers do come to this region for trekking, it is not nearly as abundantly touristed as the mountains of, say, Nepal. Fears of the earthquake's aftermath have also decreased the number of visitors, along with a general uncertainty about the receptivity of Pakistan towards westerners. As we'd had some of these feelings as well, it's understandable. Now that we're here, we're blown away with the beauty and friendliness and are emailing people right and left regarding how mistaken these preconceived notions had been.
A short walk through Gulmit reveals more neatly stone-fenced passages and ingenious raised waterways channeling small glacial streams that transform aridity into agriculture.
Next stop is a sweeping 45 minute ride to Karimabad, for good reason the center of regional tourism. Again it's pretty abandoned this late in the season, with only a few small shops displaying local crafts. Shop owners are laid back and un-pushy. Only a few hotels and restaurants remain open. The World Roof Hotel lives up to its name--from the balcony of our room reaches a panorama unmarred by traffic or modern concrete anything. Never has $5 a night bought such a vast euphoric view.
We really appreciate that people speak our language, but sometimes limited English skills create perplexing conversations. Not sure if one place is open mid-day due to Ramadan, we ask the restaurant guy.
Dave: Is this restaurant open now?
Restaurant Guy: Yes.
Erika: Can we see the lunch menu?
(Restaurant Guy shows menu)
D: Do you have everything on the menu?
RG: No lunch.
Dave: But you are open now.
RG: No, closed.
E: You are not serving lunch?
RG: Yes.
E: You are serving lunch?
RG: No.
D: So you are closed now?
RG: Open for lunch.
E: We can have lunch?
RG: Cook gone.
(D and E turn to leave)
RG: No lunch?
In Karimabad, Erika buys a shalwar kameez to be worn just about every day for the next two months. The few western women around don't seem to be covering their heads, and some Pakistanis say that Westerners are not expected to do so anyway unless they are Moslem. Erika decides to cover her head as a personal choice; wearing the coordinated shawl draped over her head will help her feel just slightly less like a conspicuous foreigner. And it seems like a respectful thing to do. Dave will get the shalwar kameez bug later in Gilgit. He'll select the material himself, have a local tailor sew it up to size, and be taken for a Pakistani more than once.
A short steep walk through the tippling old houses ascending the hillside leads to Baltit Fort. Three pleasant gentlemen are watching paragliders soar in slow downward spirals towards a field far below.
Even without seeing the field, the adventurous gliders could locate their target simply by following the echoes of children shrieking in excitement while waiting for the oversized human eagles to land. After spending some time in companionable observation, the gentleman with mutton chops bigger even than Dave's indicates that a guide will take us through the fort. It's been meticulously renovated, and the tour with our knowledgeable guide includes a short video on the region's history. He also says that even though the northern areas are unofficially part of Pakistan (disputed by India's claims to the region) the people are not granted equal government representation.
Searching for gas slightly off-route to our next stop, we cruise through the neighboring small town with a bit of roadside activity. Little short-haired girls in red school uniforms walk together along the roadside.
In some regions, girls will need to stay within the confines of home and out of sight of non-family men once they reach puberty. If they do venture outside, they will need to wear full burkha (long draped body and face-covering sheet) or at least covered up to the eyes, depending on the beliefs of their community. Here in Ismaeli territory, they walk around relatively freely with only covered hair. We see women in colorful attire out shopping at the small shacks which look like rickety oversized packing crates. It is generally considered inappropriate to photograph Moslem women, so we try to be appropriate in that regard--at least in that regard--snapping blurry roadside shots.
Though Karimabad is high in the mountains, the Eagle's Nest Hotel perches yet higher on the next ridge above. Some men in a jeep at the road's base say the road is too narrow, steep, rocky and sandy for the motorcycle to make it. They'd be happy to take us up for free. Dave, of course, ain't buyin' no disclaimers, and up we go on the bike.
It's a beautiful ride past small stone houses, autumn trees, planted terraced fields, and locals scampering up and down teeny paths carrying massive piles of stuff.
And it sure is steep. After quite some time and some badly banked curves where Erika gets off and walks, the road is almost perpendicular with big boulders buried between sand. Damn--despite Dave's most skilled maneuvers the bike just can't make it. We slip and slide back down in search of those nice guys with the jeep. Even in the jeep, the ride takes almost an hour to go about 6 kilometers. Turns out we were only about 5 minutes away from the hotel when we had to head back. Most people, it seems, hike up.
From way up here the valley looks even teenier and more remote, the human scale of the trees and houses lost to looming masses of surrounding mountains. The lodge gives us a good rate as there are no more tourists and provides a small space heater to raise the temperature about two degrees. But the next morning, the windows opening onto the balcony reveal little view except a haze of fog and snowflakes wafting down.
The light snow has ceased by the time we head back down the hill via jeep to pick up the motorcycle and head to Minapin. Erika's caught a bit of something, so she rests the next day in the faded summer garden of the Duran Guest House. An interesting guy from Minapin is hanging out there as well: he works for an Aga Khan-sponsored non-governmental organization (NGO) which works in schools for girls past the 5th grade, as he says past this level the government only provides education for boys. He feels children in this region are much better educated and families are generally better off than in comparable mountain regions in other parts of Pakistan due to the Aga Khan's programs.
The lodge's nice owner Israr brings extra blankets, a heater, and locally grown apricots, a speciality out of which many regional dishes are prepared. Roasted apricot pits--yum, like almonds. Almond tea--mmm, rich and creamy. A dense crumbly cake for dessert--much better than it looks! Noodle soup with ground almonds--kinda bland, needs salt. We also gobble up Hunza Pizza, something like a flat plate-sized dumpling filled with ground chicken or vegetables.
Good food and bits of rest spruce Erika up, and we're off to Gilgit. The river continues alongside the KKH, occasionally breached by scarey slim bridges that the locals no doubt jog across holding bushels of hay and full-grown cows.
There has been a curfew in Gilgit for the last three weeks due to violence between Sunnis and Shias. We are fortunate to be arriving the day after the curfew is lifted, but military presence is evident throughout town. Ismaeli Moslems are no longer in the majority, and women have disappeared from sight on the streets. As Gilgit is a regional center for government and business, its dingy streets are packed with small stores of all kinds. About half of them, however, remain closed as a result of recent problems. Erika is not entirely thrilled to be spending her birthday here. But here is where we are. At least there are more mind-blowing trucks.
Dave gets his shalwar kameez specially tailored and also succumbs to the allure of a rolled-up felt cap particular to Gilgit.
For the last two weeks Pakistan has been in the midst of Ramadan, (a.k.a. Ramazan). While Moslems are expected to fast between dawn and dusk, sustenance has been available during those hours at discreet venues catering to travellers (apparently even Moslems are granted permission to eat while travelling). Now Ramazan has ended, and the following holiday of Eid is taking place. During this time it is a blessing to extend hospitality to others. We are invited numerous times to take tea with shopkeepers or come to their homes for a meal. Shared cups of tea provide interesting conversation, though we only accept one dinner invitation from the owner of our small guesthouse. We take a taxi to his home in a small back street and are fed snacks, sweets, and curries while seated on a carpet in the main room. His wife and children come out very briefly but mostly remain in the other part of the house.
A highlight of Gilgit is watching a polo practice. Large-scale polo games are national events, and the Gilgit team is a famous competitor. This match, however, apparently has no rules. Feisty jangling live music accompanies roar of the crowd as riders urge their horses towards something or other and cows, cars and small children wander through the muddy field.
Little girls hanging on to their littler siblings move freely through the crowd. Erika can't stop wondering how it is for them if at some age or other they can no longer be out and about. Do they miss their time of "independence"? Is this replaced by something else of value, pride to now be "women"? It's a cultural difference upon which no conversation with a Pakistani woman will shed light, as we will not meet any English-speaking Pakistani women.
The young Western-looking guesthouse guy who accompanies us to the polo match says that no woman from Gilgit would ever be seen alone outside her house--this would reflect badly on her husband. And no foreign woman, he says, should walk alone on the street. Jamil's marriage will be arranged in the next few years by his mother, in accordance with tradition. Jamil asks who we think perpetrated 9/11. Even knowing the views of many hardline Moslems, it's uncomfortable to hear Jamil state his belief that the U.S. staged the whole event. One is learning more about the views of people in other countries towards America. One feels it is time to change the subject.
The canyon narrows and the sky darkens as we continue on down the KKH. We're officially now in the region of Indus Kohistan, written up in the Lonely Planet guide as a lawless ultra-conservative place where rock-throwing kids are a symptom of the region's suspicion towards outsiders. At a barren checkpoint marking the beginning of Indus Kohistan we're welcomed by a bushy-bearded policeman. Like many others en route, his initially intimidating demeanor belies a twinkling eye and friendly hospitality. We won't encounter any hostility in this region though it does feel pretty conservative.
We register in the "guest book" and sip tea with a cluster of locals. It's a nice welcome to a rather foreboding region. Then back on go the helmets and we're back on the road.
How the struggling road crews blasted some semblance of a highway along this harsh barren range is an overwhelming thought. Though the earthquake hasn't affected any of the area here in the north, endless relentless harsh winters have left the KKH rutted and damaged in places. The policeman and others have advised against travel during rain due to increased likelihood of landslides. Dave drives cautiously and skillfully around slippery corners but Erika's having some nervous moments. Things already look suspiciously landslide-prone even though there's no rain yet. We arrive safely in Chilas before nightfall. There's a good place to stay; we sleep well and hit the road early the next morning.
Occasionally the road's ambience switches from stark lonely canyon to rain-soaked-very-small-town-main-street-hubbub. Somber shawl-wrapped men gaze with indecipherable expressions as the big bike rounds their remote corner of the world. Now the rain is coming down. Teeny town centers nestle in the road's inner elbow, a few dark open tea stalls and rickety shops providing customers little protection from the elements. The size of the community becomes apparent only as the eye skims up and down the mountain. Farmers somehow manage to build their stone homes and plant meager crops on the shadowed valley's slopes.
In Dassu, the damp cold and lack of electricity start to get to Erika. Though picturesque from afar, strung across a bridge near cloudy snow-dusted peaks, the town doesn't feel like an inviting place to take a stroll. It's dark by 5:00. This leaves us (Dave's version) relaxing with a book by cozy candlelight; (Erika's version) shivering in a claustrophobic one-candle dingy hotel room. We're invited to join the hotel manager and his judge friend in a wood-stove-warmed area upstairs. The judge is an interesting guy in his 30s who tells us of the difficulty of being assigned to such a remote place. The work itself isn't difficult, as local tribunals provide mediation to their citizens rather than referring most problems to his court. Local justice, he feels, keeps crime low. But he's separated from his wife and children until this job is completed in another year. Suddenly there's a loud crash and the entire stove with a large pot of water heating on top come flooding down. We are partially soaked though luckily not scalded. The manager calmly starts to mop up the floor without, Erika feels, nearly enough apology for the mess. Grumble.
The rain continues towards Besham, which will be our last town on the KKH before heading west to the Swat Valley. We're surprised to meet Simon, another overland motorcyclist from the United Kingdom who is travelling in the opposite direction. The rain prevents a whole lot of socializing, but it's great to see another biker. No mountainside has roared atop us yet, but just to prove it ain't no story, a line of vehicles sit trapped before a massive slide that's come down not so very long ago. Dave pulls the bike up to check out the situation.
A series of boulders on the right side block all but about 2 feet of road which ends in a sheer drop-off. The bike, with side panniers, is just over 3 feet across. A policeman comes up and motions us to come through. Erika dismounts and Dave begins to ride towards the narrow strip of dirt, with the massive boulders on one side and a precarious several hundred foot drop on the other. The right side pannier looks like it won't clear the boulder on the right. Dave decides at this point that perhaps it would be better to take off the side panniers for extra clearance. Too late...the bike begins to inch forward, courtesy of the locals pushing from behind. As the bike begins to tilt away from the boulder on the right and toward the massive drop on the left, Dave is horrified as he has nowhere to place his left foot. It appears that both he and the bike are headed hundreds of feet into the river below. A nasty tumble, not to mention effectively ending our trip.
Dave yells frantically and more locals grab the rear end of the bike and swing it around just enough to clear the boulder on the right while preventing it from going over the drop. Dave gradually inches forward, heart pounding, clearing the rockslide in disbelief. We turn around to see all the locals with blank stares on their faces. After thanking them for their help, we realize that these poor folks with their cars and mini-vans will be waiting a long time before they are able to continue their journeys.
It's an adventurously fitting, if hair-raising, finale to this stretch of the Karakoram Highway, a reminder of the treacherous nature of nature. As if to emphasize this point, a tent camp appears far below where refugees from the recent earthquake are trying to carry on their lives. Besham is the first but not the last town we will see where peoples' lives have been torn apart since October 8. The damage here is relatively small compared to other regions, but our hotel's owner has lost his home, and the first NGO aid vehicles are parked around town. We talk with some local police who say, in response to Erika's social-work-conscience-query, that unless we are in the medical field there is little assistance we can provide. She's sure there must be SOMETHING, but accepts the answer with a sort of guilty relief.
Besham provides a gleeful old man on the street the opportunity to get Dave to repeat something in Urdu as a gathering crowd cheers wildly. Erika is quite certain Dave has repeated that "There is no God except Allah; Muhammad is his prophet", effectively converting him to Islam. It's all part of experiencing Pakistan. The next month will provide many more opportunities to learn about this culture, so different from our own yet so hospitable, as we continue off and back on the Karakoram Highway.
Posted by Erika Tunick at November 13, 2005 11:28 AM GMT

Enter your email address to receive updates to David McMillan and Erika Tunick's trip story!
Recent Entries
Archives:
Archives:
Monthly
Archives:
Category
Now that summer is here, get On the Road! Take 30% off the Achievable Dream - On the Road! 2-DVD set until August 31 only.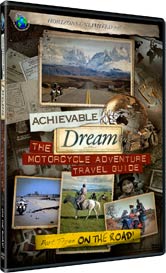 Our veteran travellers share their tips (and great stories) for staying healthy, happy and secure on your motorcycle adventure.
"A fantastic, informative and inspirational DVD."
"It's brilliant - thank you very much!"
Check it out at the HU Store! Remember to use Coupon Code 'ONTHEROAD' on your order when you checkout.
Next HU Events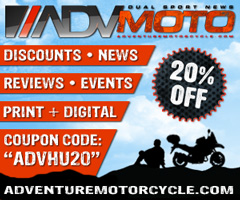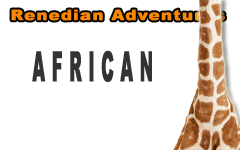 What others say about HU...
"I just wanted to say thanks for doing this and sharing so much with the rest of us." Dave, USA
"Your website is a mecca of valuable information and the DVD series is informative, entertaining, and inspiring! The new look of the website is very impressive, updated and catchy. Thank you so very much!" Jennifer, Canada
"...Great site. Keep up the good work." Murray and Carmen, Australia
"We just finished a 7 month 22,000+ mile scouting trip from Alaska to the bottom of Chile and I can't tell you how many times we referred to your site for help. From how to adjust your valves, to where to stay in the back country of Peru. Horizons Unlimited was a key player in our success. Motorcycle enthusiasts from around the world are in debt to your services." Alaska Riders

10th Annual HU Travellers Photo Contest is on now! This is an opportunity for YOU to show us your best photos and win prizes!
NEW! HU 2014 Adventure Travel T-shirts! are now available in several colors! Be the first kid on your block to have them! New lower prices on synths!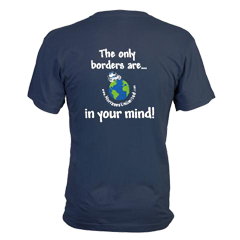 Check out the new Gildan Performance cotton-feel t-shirt - 100% poly, feels like soft cotton!

What turns you on to motorcycle travel?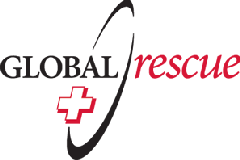 Global Rescue is the premier provider of medical, security and evacuation services worldwide and is the only company that will come to you, wherever you are, and evacuate you to your home hospital of choice. Additionally, Global Rescue places no restrictions on country of citizenship - all nationalities are eligible to sign-up!
New to Horizons Unlimited?
New to motorcycle travelling? New to the HU site? Confused? Too many options? It's really very simple - just 4 easy steps!
Horizons Unlimited was founded in 1997 by Grant and Susan Johnson following their journey around the world on a BMW R80 G/S motorcycle.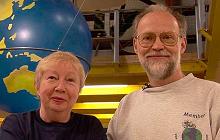 Read more about Grant & Susan's story
Membership - help keep us going!
Horizons Unlimited is not a big multi-national company, just two people who love motorcycle travel and have grown what started as a hobby in 1997 into a full time job (usually 8-10 hours per day and 7 days a week) and a labour of love. To keep it going and a roof over our heads, we run events (22 this year!); we sell inspirational and informative DVDs; we have a few selected advertisers; and we make a small amount from memberships.
You don't have to be a Member to come to an HU meeting, access the website, the HUBB or to receive the e-zine. What you get for your membership contribution is our sincere gratitude, good karma and knowing that you're helping to keep the motorcycle travel dream alive. Contributing Members and Gold Members do get additional features on the HUBB. Here's a list of all the Member benefits on the HUBB.
Books & DVDs

All the best travel books and videos listed and often reviewed on HU's famous Books page. Check it out and get great travel books from all over the world.

MC Air Shipping, (uncrated) USA / Canada / Europe and other areas. Be sure to say "Horizons Unlimited" to get your $25 discount on Shipping!
Insurance - see: For foreigners traveling in US and Canada and for Americans and Canadians traveling in other countries, then mail it to MC Express and get your HU $15 discount!
Story and photos copyright © All Rights Reserved.
Contact the author:
Editors note: We accept no responsibility for any of the above information in any way whatsoever. You are reminded to do your own research. Any commentary is strictly a personal opinion of the person supplying the information and is not to be construed as an endorsement of any kind.
Hosted by: Horizons Unlimited, the motorcycle travellers' website!
You can have your story here too - click for details!