August 11, 2006 GMT
West of the Urals to HOME !!
28 July Friday, Perm (again), 36,650 KM
Happy birthday to me ! No driving today. I pend the day looking for Internet access which is (again) disastrously difficult to find and use, but I succeed. Believe or not (again) no water in the hotel for the next 4 days... seems to be a regular problem for me.... so washing and laundry is out of the question. Instead I work on the bike and buy myself a beer and a t shirt or 2... not a great birthday...
29 July Saturday, 650km from Moscow, west of Kazan, Speedo Reading 37,553 KM
After a day's rest I start early and get good directions out of Perm which is unusual and a great bonus when it happens. I'm glad to leave Perm. Day has started well until I drop the camera... that's the second drop, the first was the the GPS which is dead still... now the camera's gone, will have to buy a new one, maybe in Moscow. it's funny, heart barely skips a beat for this kind of stuff which would ruin your day in another world.... but it's just not a priority so you just don't sweat it.
Weather is dry until later in the afternoon, I'm wet yet again and it's very cold - 8-10 degrees all day but I still manage to put in over 900km. The roads are mostly fine but very very slick when wet... from the oily truck tracks. I worry and it takes a lot of attention and energy as a result.
I still need to negotiate a number of towns during the day... in one I meet a guy who stops - Sasha on his Suzuki bandit, do I want to follow him out of town ? He's going 100km ? Sure. Then we stop outside town and he asks me if I want to eat after the 100km - sure ! We sprint. He's hitting 200kmh and me 180kmh - best fun in days !
Then I realize he's inviting me to his parents house - a traditional small house with a little land with a vegetable garden and some pigs. His mum sits us down to a minor feast... his dad brags about the bacon being one of his ex-pigs and his sister Natasha plays the accordian for us during lunch... it's all a little surreal, but fantastic. Unfortunately no camera to capture any of this. I'm off again after an escort back to the main road and after Sasha's mum presses a packed lunch for tomorrow into my hand... great people, big people
Sasha's sister asks how long we know each other ? - "about an hour !"
Stopped again for speeding, 116kmh in a 60 zone - we negotiate down to $5 and I'm off, big smiles all round... again no camera
After a long tiring day I'm thinking about pressing on through bad weather but decide to play safe> Just a gut feeling again. enough is enough and your tired, roads and weather are'nt good. Finally after 3 attempts I find a reasonable Motel with a good lock-up. This is always an issue and takes a lot of energy at the end of a long day, but it's critical - your personal security and then a very very close second, the bike's security. I've regularly walked away from good accomodation because of a bad feeling about the security, even when well tired.
Later I even get a massage offered by the lady of the house ? "medical massage" off course !! I accept and she does my back and ribs a world of good - all for 4 euro.

30 July Sunday, Moscow, Speedo reading 38,215
A good night's sleep, a good breakfast and I'm up and ready to leave. Weather is beginning to clear. 2 Dutch drivers come up and explain that the evening before (just as I pulled off the road - literally and 2 km up the road) there was a bad accident involving 2 trucks (one carrying cars, the other logs) and 2 vans. 2 drivers are dead. The road is closed and the traffic is diverted through 3 sandy fields.... not good.... I look down at the "sand" - it's that potter's clay stuff, super-slick when it's wet like this. I groan and step up on the bike. Again my Guardian Angel saves the day !! Road is open again !! I pass the accident and am glad not to have a camera, it's clear from the wreckage of the two trucks that people have lost their lives.
Later I see a lada sitting on the centre barrier, an Audi upturned in a field and a Lada lying on its side in a ditch - I decide not to photograph wrecks even if I had a functioning camera and there have been so many accidents and bashed cars around.
Again more and more cops as I move West and more and more greedy and less pleasant. This time I'm caught again. I pay RB 500 for doing 116kmh in another 60kmh zone...
Finally I make it to within 40 km of Moscow and pull off the road as the traffic builds to take off my rain gear. There are 12m people in Moscow and a further 8m in the Moscow region.... 25% of them have cars.... all 5m cars seem to be out today. The road fills. Both lanes. Then the hard shoulder. Then the dusty space ebside the hard shoulder... The driving is the worst I've seen and I've seen bad. You have to fight for your space and the best way to do it is to look for and defend too much space...
I pull over to look at a map and a guy - Vadim - pulls over on a 750 Yamaha sports bike.... "What do you need ?"
- "A hotel, a lock-up, and a beer !!"
- "Follow me !"
Then he stops and after a chat with his wife on the phone insists on me staying with him !! What can I say ? Yes !
Vadim's bike... in the lock-up


We are 20km from the ring road where he lives. 2 lanes are full. Hard shoulder is full. So we drive through the dirt along the edge of the hard shoulder past the traffic... a couple of the more mad drivers even try to follow us...
We lock up the bikes finally in his lock-up and have dinner in his apartment with his wife Tatjana who speaks beautiful english - which is such a relief and a luxury for me ! Closely monitored by their dog...
31 July Monday, Tver (en route to St Petersburg), Speedo reading 38,390 km
Next morning Vadim insists on taking the day off to show me around !! First stop is to buy a camera. Next we take the Mafia car - Vadim's BMW 750i (which off course isn't mafia.... but should be !)- into Moscow and to Red Square.


Of course as ever we're stopped by the police...


Rain all day but I get to see the Kremlin...


Red Square - thanks to Vadim !


Beautiful, beautiful Church...

The main man's (Mr Lenin to you) Mausoleum...

Vadim spots a KGB car for me.... the 00 0 in the reg is the giveaway....
We meet Tatjana for lunch (thanks to both of you for a great Moscow experience !!)


and I finally head away - up the "Road of Death" as they call the 700km road from Moscow to St Petersburg. There is one lane either direction and a "common" centre lane for overtaking.... who dares wins... or dies. The rain is coming down hard and the road and the drving are not good - again I get a sense I shouldn't push it and I don't - I've done just 150km but it's too dangerous to continue. It's funny the way you get sensitive and used to gut decisions on your own - you learn to trust your own judgement and you take decisions quickly and easily.

1 August Tuesday, Talinn, Estonia, Speedo Reading 39,393 km
Next day is perfect weather! I put in a monster 1000 km on this awful road and on out of Russia into the E.U. !! Talinn !! I'm going to head for Vienna on Friday if I can to meet up with my family.
Stopped again for speeding - I pay the - now standard - RB 500 after the - now standard routine - no receipt, standard procedure !!
En route I take in St Petersburg for lunch, the Arches....


the Cathedral...

But it takes a good hour to find the small road out of town west towards Estonia with no signs, be glad to be able to read road signs that aren't in cyrillic again later today !!
I find the road and find later I'm low on Roubles and low on fuel and the roads are getting smaller and the border is still 160km... then I'm stopped for speeding. I'm doing 83kmh in a 60kmh zone. I'm full. I'm low on fuel and annoyed. I lose it with the cop. He speaks perfect english and is the most polite guy I've dealt with, but I'm full.
He wants all my details etc etc wants me to sit in the car like all his colleagues before. I tell him I'm tired of sitting in Russian police cars and prefer sitting on the road. He can't hve my last 350RB - it's for fuel. He can have $. Don't bother with the ticket, just take the cash I'm bored... He realizes I'm for real and he issues me with a RB100 ($3) ticket to be paid at the next bank... or not !! I should have used this technique before !! I take a photo but they make me delete it.
I hit the border finally and cross after some hassle from the russian side ...

into the E.U. !! There's a beautiful coast road over to Talinn and after some difficulty I find a hotel at a reasonable price. Bike's losing more oil... more work tomorrow...

2 August Wednesday, Near Lithuanian border (still in Latvia) en route to Riga, Speedo reading 39,801 km
Up early. Again a time zone change, almost 1 a day the past week... I get a haircut and an espresso and see to the bike. I try the GPS again - no luck, the screen is dead - a pity, but not tragic. I get a look around Talinn...


and off to Riga for lunch - the road along the coast

and the borders are great !!
I'm heading for Vilnius in the evening but the rain comes down. I know bike securty there will be an issue so I stop at a lovely windmill lodge and wait out the rain... which doesn't happen so I stay overnight. A group of Croatian bikers arrive travelling the other direction and give me their maps ! we share some stories and a few beers.
3 August Thursday, Czestochowa, Poland, Speedo reading 40,664 km
Woke up early and on the road at 07.00. Into Vilnius and out and on to Poland. the "Via Baltica" the road linking Talinn, Riga and Vilnius is full of roadworks and slow... there are "Sponsored by E.U." signs everywhere and it reminds me a lot of Ireland in the 80's.
Everything is getting a little richer (and more expensive) as I drive further west. I've driven a lot of rural Poland maybe 10 years ago and it's changed a lot, the roads have also improved a lot as have the houses. it's a beautiful road and day so I make great distance.

I have an "incident" as I negotiate around Warsaw where a young guy in a BMW car swapping lanes russian-style doesn't see me and side-swipes my right side pannier and sets me up for a major wobble.... but despite a huge adrenaline rush I don't fall !!
I push on and make Czestochowa where Jacek and Mira live (the guys I met in Omsk on the GS). I call home, their daughter tells me they are not yet there... later I get a call to say they're home and the welcome home party is in full swing (they have been travelling 6 weeks) !! Big group of friends there. They live in a 160 year old house near the Jasna Gora monastery... a 750m2 house !!
I meet the whole family - son Cuba and daughters Marta and Magda and son-in-law Macek... these guys are big, Macek is 207cm, Cuba 197cm and Jacek 197cm. I'm 6 foot (183cm) and I feel dwarfed !!

4 August Friday, Vienna, Speedo reading 41,175 KM
I wake up late.... late night last night.... and I set off after 09.00. Rain and plenty of traffic. It doesn't matter. 5 hours and 400km should get me to my girls !!
Rain continues but so do I. I arrive in Vienna, we've lived here for 8 years and our daughters were both born here so it's a home from home. The girls are on holidays here and don't know I'm going to make it so soon so it's a very emotional arrival for me as they turn the corner from the shops and recognize my bike and me...
5 August Saturday - 15 August Tuesday
Vienna, Millstaettersee, Zell am See, Vienna
Holidays at the lakes with the family and friends for a week - fantastic way to catch up with Gervaise and the girls


, a couple of days in Vienna and a fantastic bike service in Spittal with all new parts....
screen, hugger, engine guards, rubber seals etc etc... back to form and ready for the last run home
16 August Wednesday - 18 August Friday
This run all seems so easy now... great roads and familiar territory. I put the kids to bed in Vienna and hit Passau, Germany for bed myself. Next night I stop with friends Deirdre and Niko in Dusseldorf. Niko heals with tunnel reservations and I arrange to meet a friend who was to travel with me originally - John Hartland. John from Birmingham has been chasing around central Europe, Italy and Spain for a month or so toying with the idea of meeting up with me in Russia. He's had some awful bike luck and people luck and has had his stuff stolen - twice !. we arrange to meet at the Tunnel for a ride home for him and an overnight in Birmingham for me.
Next day we meet bang on time at the tunnel and next thing Mick Doherty who owns the Harley Shop in Dublin shows up ! Turns out he's spent the week about 2km from me in Austria and just driven the same route as me over the past 3 days !! The thing is Mick was also considering joining me on the RTW trip but couldn't with business commitments !!
On through the tunnel and together with John up to his place in Birmingham - we meet a couple of his mates for pints and a good slagging for John which is probably just what he needed to help him put his ordeals behind him !
Next morning I head for the ferry in Holyhead and across the Irish Sea and home to Dublin - the girls meet me at the gate along with their cousin Kilian - done deal.

I finally get to smoke the cuban I'd picked up in Whitehorse, Yukon, Canada and hauled through the Gobi & Siberia !!

a few numbers... a circumnavigation of the northern hemisphere - around the world solo
Done. Complete. What I hoped to achieve I did. Around the world solo on my bike. I had some extraordinary good luck and very little bad luck. I met and was helped by some extraordinary people and was lucky to avoded any potential "bad people" scenarios !!
This has been a great adventure - everything I had hoped for and more. I had intended to go with a couple of like-minded guys which didn't work out in the end, so I travelled solo ... except some time in Canada with Mark and the run through the Gobi with Klaus, which was very fortunate...


So I'm home again - looking back - I've completed :
..... over 30,000 KM in total... of which
9,000 KM in Canada
3,500 KM in Alaska
3,000 KM in Mongolia
10,000 KM in Russia
4,500 KM in Europe
10 weeks travelling plus 1 week holidays in Austria with the girls before arriving home!!
some 10 days of no driving in total due to logistics such as shipping, servicing, customs etc....
3 continents
15 countries
1 bike
3 sets of tyres
4 punctures
2 services, 1 oil change
many accidents.... many new spare parts
2 fractured ribs
many new friends and one fantastic adventure !!!
Enter your email address to receive updates to Kevin Maher's trip story!
Recent Entries
Archives:
Archives:
Monthly
Archives:
Category
NEW! HU 2015 Motorcycle Adventure Travel Calendar is now available! Get your copy now for some terrific travel inspiration!
HUGE, 11.5 x 16.5 inches, beautifully printed in Germany on top quality stock! Photos are the winning images from over 600 entries in the 9th Annual HU Photo Contest!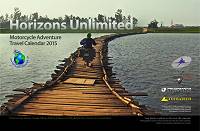 "The calendar is magnificent!"
"I just wanted to say how much I'm loving the new, larger calendar!"
We share the profit with the winning photographers. YOU could be in the HU Calendar too - enter here!
Next HU Events
Germany: May 14-17
Canada Ontario: Jun 18-21
Ireland: June 26-28
Colorado: July 17-19 TBC
Canada West: Aug 20-23
USA California: Sep 24-27
Aus Queensland: Sep 24-27
USA North Carolina: Oct 8-11
Aus Perth: Oct 9-11
Germany: Oct 22-25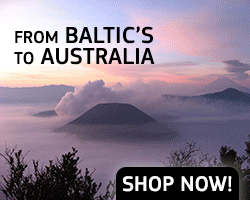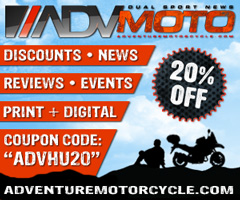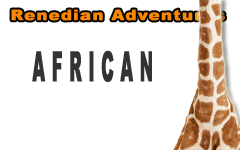 What others say about HU...
"I just wanted to say thanks for doing this and sharing so much with the rest of us." Dave, USA
"Your website is a mecca of valuable information and the DVD series is informative, entertaining, and inspiring! The new look of the website is very impressive, updated and catchy. Thank you so very much!" Jennifer, Canada
"...Great site. Keep up the good work." Murray and Carmen, Australia
"We just finished a 7 month 22,000+ mile scouting trip from Alaska to the bottom of Chile and I can't tell you how many times we referred to your site for help. From how to adjust your valves, to where to stay in the back country of Peru. Horizons Unlimited was a key player in our success. Motorcycle enthusiasts from around the world are in debt to your services." Alaska Riders

10th Annual HU Travellers Photo Contest is on now! This is an opportunity for YOU to show us your best photos and win prizes!
NEW! HU 2014 Adventure Travel T-shirts! are now available in several colors! Be the first kid on your block to have them! New lower prices on synths!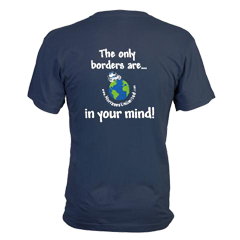 Check out the new Gildan Performance cotton-feel t-shirt - 100% poly, feels like soft cotton!

What turns you on to motorcycle travel?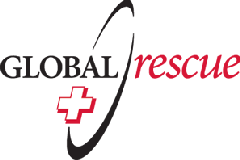 Global Rescue is the premier provider of medical, security and evacuation services worldwide and is the only company that will come to you, wherever you are, and evacuate you to your home hospital of choice. Additionally, Global Rescue places no restrictions on country of citizenship - all nationalities are eligible to sign-up!
New to Horizons Unlimited?
New to motorcycle travelling? New to the HU site? Confused? Too many options? It's really very simple - just 4 easy steps!
Horizons Unlimited was founded in 1997 by Grant and Susan Johnson following their journey around the world on a BMW R80 G/S motorcycle.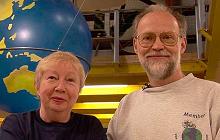 Read more about Grant & Susan's story
Membership - help keep us going!
Horizons Unlimited is not a big multi-national company, just two people who love motorcycle travel and have grown what started as a hobby in 1997 into a full time job (usually 8-10 hours per day and 7 days a week) and a labour of love. To keep it going and a roof over our heads, we run events (22 this year!); we sell inspirational and informative DVDs; we have a few selected advertisers; and we make a small amount from memberships.
You don't have to be a Member to come to an HU meeting, access the website, the HUBB or to receive the e-zine. What you get for your membership contribution is our sincere gratitude, good karma and knowing that you're helping to keep the motorcycle travel dream alive. Contributing Members and Gold Members do get additional features on the HUBB. Here's a list of all the Member benefits on the HUBB.
Books & DVDs

All the best travel books and videos listed and often reviewed on HU's famous Books page. Check it out and get great travel books from all over the world.

MC Air Shipping, (uncrated) USA / Canada / Europe and other areas. Be sure to say "Horizons Unlimited" to get your $25 discount on Shipping!
Insurance - see: For foreigners traveling in US and Canada and for Americans and Canadians traveling in other countries, then mail it to MC Express and get your HU $15 discount!
Story and photos copyright © All Rights Reserved.
Contact the author:
Editors note: We accept no responsibility for any of the above information in any way whatsoever. You are reminded to do your own research. Any commentary is strictly a personal opinion of the person supplying the information and is not to be construed as an endorsement of any kind.
Hosted by: Horizons Unlimited, the motorcycle travellers' website!
You can have your story here too - click for details!