July 15, 2006 GMT
July 28, 2006 GMT
Mongolia - The Gobi
14 July Friday, U.B. Mongolia, Speedo Reading 31,393 KM
Up late for the first time in a long time, but a good night's sleep in the Ger. Laundry gets done for $3, internet access to update for even less ! My GPS is dead so it's off to look for a plan B - a good topographical map which I find. Klaus is up for the West Route through the Gobi and on to the Altai Mountains and then for me back to Russia over a small border which is just open since last year for foreigners.
Klaus will spend some time with me here and then link up with his buddies - Werner & Helmut on their way down from Magadan.
15 July Saturday. U.B. Mongolia, Speedo Reading 31,393 KM
Slept late and brought the bikes from the lock-up to inside the Ger camp. Weather hot. Managed a haircut - a hilarious exercise in the local ladies salon - they all had a great giggle and I got a free head & hand massage - all for 2 Euro !
Fueled and prepped bikes and ourselves for trip tomorrow. Klaus needed to swap out 2 diaphragms in his carbs (he has literally had something every day for the past week! His light has also shaken lose but some rubber and a length of duck tape soon sorts that.
16 July Sunday, Kharkouri, Speedo Reading 31,786 KM
We head west and out of U.B. on a wee detour to the oldest buddhist monastery in Mongolia - we head off late, to try to cover 400km to Erdene Zuu Khid. First issue is which track...


We arrive late but we have enjoyed the ride and the views... spot the odd one out here ??

there are 13 :1 horses for people in Mongolia - and it shows htere are herds of wild horses everywhere...

This is some of the only commercial traffic you'll see - wool to market...

Finally we reach Kharkouri after badly judging how slow the "road" would be and how little distance can be covered - we manage to get some soup, noodles and coffee x 2 for 2 Euro before we find a river to camp at... here's our new pal who shows up and stops over

Klaus is beginning to feel the cold...

This has been the navigation format for today and will be for the remainder of this leg of the trip - compass and map and a lot of self-questioning and guessing !! Two heads help though, just when you're questioning your own sanity, judgement, fuel consumption assumptions etc, the other steps up and gives a little leadership and assertion and on we go...

17 July Monday, Bayankhongor, Speedo Reading 32,188 KM
We head off to visit the monastery before heading south...

It's not what I had imagined, htere isn't a penny invested here... and it has a touristy feel...

These local lads trying on some of their history lighten things up a little...

We head out of town and head for the hills (literally) this is the track out... again which way ?

and as ever plenty to contend with... dropped the bike twice again today. The GS is not happy offroad fully loaded with the weight up high too...

mix of mud, sand and rock...


We take a shortcut towards Khujirt - the second oldest monastery and don't find it... or any of the Eagles the locals promised... but we do get to wander across lonely hills without the smell of a track... the self-doubt is increasing, as are the glances at the fuel guage - when we spot the town - and the kids spot us

We get to eat a soup in the local eatery - this is the cooker... the "earthy" flavour is because everything is cooked over a yak-dung burning stove (not a lot else to burn out here)

Whatever about the rest of it, the landscapes are fantastic

and there are Yak galore


We haven't made much progress - screw it let's camp and worry tomorrow. I call home on the Sat phone and sound more reassured than I feel... plus the bowels aren't the best (to say the least) but on we go !!

18 July Tuesday, 120km east of Delger, Speedo Reading 32,474 KM
This was the hardest day I have ever spent on a bike. Tough, tough, tough. And when you're tired it's tougher. Weather's hot. Gobi pure. The Gobi Laurence of Arabia style is well south of here, if it's pure dunes you want, but there's more than enough sand here for me. It's hot and the progress is painfully slow and there's little reward - are you going the right way ??
We head out of this town into sand...

we stop regulary to question the route, the track, the direction...

Over a hill and we stumble on this Ger camp which seems to be focussed on mining sand ? Are we missing something here ??

and on into the Gobi - sunburn here we come

I remind myself that this is for a good cause !!! Tritobeatcancer.com !!!

We drive over 12 hours today and do maybe 300km, but there are some lifting moments, I get a great kick out of driving my urban motorcycle past these guys every day !!

we need food and don't talk about it until we finally climb a hill and yes !!

The sand is tough, tough, tough when you and your machine weigh over 400kg... did I mention that ??

Most of the drops are harmless and don't hurt - I don't think we got the bikes over 45km/h today - 3rd gear ? maybe once or twice

Off course just when I do get a flat run, the ground leaves me - literally a cleft about 50cm across and the same down, concentration lapse and I hit it - hard. I'm thrown over and clear, but I land on my fist against my chest and I know I've hurt myself (a few days later in Novosibirsk I have it x-rayed - fractured ribs). I'm sore but more concerned about the bike...


Literally not a mark, I was worried about damaging the forks, but she's fine. This machine is phenomenal.
Also my boots have saved my legs twice today as they got caught under the panniers when I fall, panniers are suffering, bit lopsided but replaceable - legs aren't !!
We call it a day and set up camp

19 July Wednesday, 300km south of Chovd, Speedo reading 32,792 KM
3rd day and night without a wash... not even your hands... 30 degrees plus and the auld tummy still isn't performing...
again a hard thankless desert day, slow progress, more camels...

more fuel... 76 octane this time... we try to keep it diluted with better stuff, but the Beemer burns it up fine anyway

Just after we fuel we buy water and unusually both os us walk the 3m into the shop and out - just in time to see a local walk off with Klaus's helmet !! Klaus is almost 2m tall and 110kg... but very calm !! He smilingly takes it back... me - well, likely a different outcome maybe, but we take it as a cheap lesson
great landscapes and vast and empty, hard to get used to

We set up camp... nowhere again

My ribs hurt a lot, my stomach is still not right, I'm sunburnt, smelly and dusty - but I feel great !!

Beautiful lonely sunsets too and then cold nights (very cold nights)

Hoping to make a town tomorrow - Chovd
20 July Thursday, Chovd, Speedo reading 33,133 KM
We make it to Chovd - almost not though. I hada bad spill into a bed of fist-ssize roacks and the bike ends up upside down. I'm thrown clear again and it takes me maybe 20 seconds to get back to the bike and hit the killswitch. We right it and then disaster - blue smoke and a nasty sound from the engine - I figure I must have bust the engine head - sure enough it's badly marked... but no leaks.... anywhere. Still blue smoke. Even the ever-calm Klaus looks worried (me - I'm ready to cry !!). I check the oil - none ?? Off course the engine had been running upside down and not getting any oil. I take out my spare synthetic oil from Russia (you buy when you can !!) and top up. Pico bello - all is right !! Love this bike !!

This is exactly when you want to see a truck on the horizon, we get a lift (I'm not up to much with the ribs...) We are literally passing 6-8 vehicles each direction in a day, so the timing is sweet !

Exactly the same time and Klaus hits a big rock which he couldn't avoid and he slices through his rear brake cable (he's amost exclusively on the back brake in this terrain so it's bad news).


Give up feeling sorry for ourselves, we're flagged down by a local family who have gone through 2 tyre and just punctured a third. They're busy trying to get the old tyre off the rim without real tools, I kitchen knife and A home nmade lever and hammer...

This little lady doesn't look too worried... actually none of them do

I drop a small saw into the pot of tools and there's big smiles, then Klaus produces some tyre levers and there's laughs... then I produce a wee 12v kompressor and they can't believe it !! But needless to say once we get the new tyre on, we don't have the compresssion to get the bead fixed, so they will have to wait for a lift (50km to town... "no problem !"
On we go to the next village

where the fuel is delivered the old-fashioned way ! The boys are munching on chocolate biscuits supplied by ourselves...

as ever the question - which way now ?

it's all a bit much for Klaus - quick breather... nearly there

A sign of the town would be nice it's getting dry out here...

So just when you don't want it... I get my second puncture (an old valve)

I manage to plug it (after a quick cry) and go on 10km before It's flat again... not holding ? Yes, it's just punctures 3 and 4 that are the problem... they get the treatment and off we go

We finally hit Chovd at 21.30, found a hotel and a lock-up for the bikes and checked in ... a little dusty, but happy !


21 July Friday, Olgij, Speedo reading 33,386 Km
Luckily we both got a shock when we looked in the mirror yesterday evening and we showered, because the next mrning the power and the water are out in the town...
We head off for the market to buy some bits to repair Klaus's brake cable. He's scouring the ground all the way and picks up a metal plate and some wire, at the market we hunt around..

This lady is selling phone time...

We find what we need and Klaus produces this repair which works just fine !

This is the first traffic light we have seen in 5 days... just no power to run it

Or any to run a fuel pump, so we can't leave until we find a part of twn with power to allows us to buy fuel, as ever we attract a crowd...

Then the perennial - which way ??

There is 200m of asphalt out of town which runs straight into a 200m wide bed of axle-deep sand... enough not to need a stand to stand up a GS...

beautiful, beautiful landscapes - we are edging out of the Gobi edges into the Altai mountain region...

and even snow in the distance...

we even pick up short stretches of asphalt very now and then...still amazes me how well we're navigating, despite lots of u-turns and rethinks...

a couple of wee river (ok, streams - but they're fun and wet, which is nice with all this sand...)

we pass this completely deserted fuelstop, which is marked on the map... lucky we weren't short...

The first rain in days is welcome

Speaking of which here's our welcoming committee in Olgij ! We swap some sweets for some homemade yogurt...

and here's our lock-up

which is about as good as our hotel... again no water running

22 July Saturday, Altai Region Russia, Speedo Reading 33,705 KM
Myself and Klaus part ways, he's taking a few trips around Mongolia waiting for his buddies and then off to Kazakhstan while I'm breaking for the border !!
I head off early (and carefully since i can't pick up the bike with my ribs and I'm alone)
I climb the Altai pass for the border... 100km to go... the pass is magnificent at 2700m... at the top I meet some Russian truck drivers (these Kamaz trucks can go anywhere)

Beautiful area

One of the truck drivers sees my map of mongolia and wants to swap it for a Russian Road Atlas...


I already have one so I decline but am happy for him to have my Mongolian road map. I keep my english version for someone who'll use it better. More Yak... the last of the Yak I figure


I spot the lake which means 20km to go...
I'm at the border ! Through the Mongolian end quickly then I enter no-man's land...20km of it... where I spot some wild Mink

I spend 6 hours getting processed into Russia again but spend the time chatting to some Kazakhs...
an Irish guy - wow !
Going around the world - wow !
Alone - wow !
Just then Rossa arrives from the Russian side. Rossa that I've been chatting to on the web... from west Cork...on his own..... on a 250... WOW ! It blows the kazakhs away... 2 Irish guys and they know each other !!

We chat like old friends and I give him the benfit of my past 6 days and more importantly I give him the topographical.... he would have been fully lost without it, but he's also fully relaxed and well self-sufficient. It's then I get a sense of having got there - I did it. Ribs hurt, bike's limping a little, tyres are shot but it's a result - Kevin (thanks Klaus !!) 1 : Gobi 0
Over the border and it's business as usual for the Russians... these are pointing at the Chinese border...

roads's great (just to have road is great actually !! Never thought I'd look forward to a Russian road !!)

I called this one - "Cow Island"
I get flagged by a couple of kazakh lads who are shy fuel - "no problem !" "a hose - yep, one of those too..."

It's only after I realize they have managed to break off my tank cover in the process... now there's a motivation not to drop the bike.... 10L of fuel on a hot exhaust and my legs... I improvize with a toothbrush under the Tank Jacket to keep it from sloshing and put it on my to-do list... on I go to find a camping spot... well-chuffed with my achievement !!
Enter your email address to receive updates to Kevin Maher's trip story!
Recent Entries
Archives:
Archives:
Monthly
Archives:
Category
NEW! HU 2015 Motorcycle Adventure Travel Calendar is now available! Get your copy now for some terrific travel inspiration!
HUGE, 11.5 x 16.5 inches, beautifully printed in Germany on top quality stock! Photos are the winning images from over 600 entries in the 9th Annual HU Photo Contest!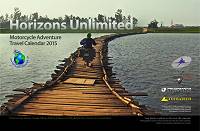 "The calendar is magnificent!"
"I just wanted to say how much I'm loving the new, larger calendar!"
We share the profit with the winning photographers. YOU could be in the HU Calendar too - enter here!
Next HU Events
NEW!

USA Virginia: Apr 9-12, 2015
Canada West: Aug 20-23, 2015
USA California: Sep 24-27, 2015
Aus Queensland: Sep 24-27, 2015
USA North Carolina: Oct 8-11, 2015
Aus Perth: Oct 9-11, 2015
Take 40% off Road Heroes Part 1 until October 31 only!
Road Heroes features tales of adventure, joy and sheer terror by veteran travellers Peter and Kay Forwood (193 countries two-up on a Harley); Dr. Greg Frazier (5 times RTW); Tiffany Coates (RTW solo female); and Rene Cormier (University of Gravel Roads).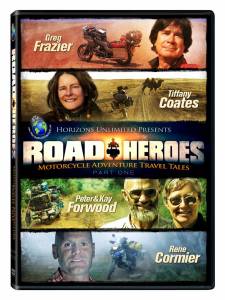 "Inspiring and hilarious!"
"I loved watching this DVD!"
"Lots of amazing stories and even more amazing photographs, it's great fun and very inspirational."
"Wonderful entertainment!"
Check it out at the HU Store! Remember to use Coupon Code 'HEROES' on your order when you checkout.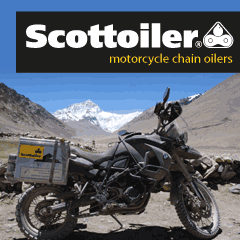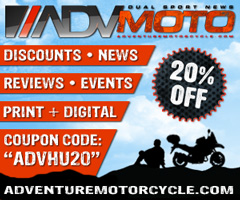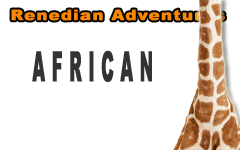 What others say about HU...
"I just wanted to say thanks for doing this and sharing so much with the rest of us." Dave, USA
"Your website is a mecca of valuable information and the DVD series is informative, entertaining, and inspiring! The new look of the website is very impressive, updated and catchy. Thank you so very much!" Jennifer, Canada
"...Great site. Keep up the good work." Murray and Carmen, Australia
"We just finished a 7 month 22,000+ mile scouting trip from Alaska to the bottom of Chile and I can't tell you how many times we referred to your site for help. From how to adjust your valves, to where to stay in the back country of Peru. Horizons Unlimited was a key player in our success. Motorcycle enthusiasts from around the world are in debt to your services." Alaska Riders

10th Annual HU Travellers Photo Contest is on now! This is an opportunity for YOU to show us your best photos and win prizes!
NEW! HU 2014 Adventure Travel T-shirts! are now available in several colors! Be the first kid on your block to have them! New lower prices on synths!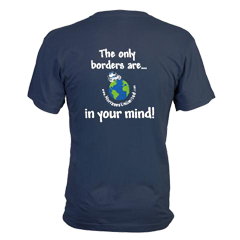 Check out the new Gildan Performance cotton-feel t-shirt - 100% poly, feels like soft cotton!

What turns you on to motorcycle travel?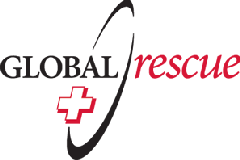 Global Rescue is the premier provider of medical, security and evacuation services worldwide and is the only company that will come to you, wherever you are, and evacuate you to your home hospital of choice. Additionally, Global Rescue places no restrictions on country of citizenship - all nationalities are eligible to sign-up!
New to Horizons Unlimited?
New to motorcycle travelling? New to the HU site? Confused? Too many options? It's really very simple - just 4 easy steps!
Horizons Unlimited was founded in 1997 by Grant and Susan Johnson following their journey around the world on a BMW R80 G/S motorcycle.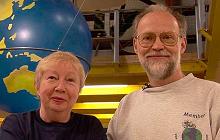 Read more about Grant & Susan's story
Membership - help keep us going!
Horizons Unlimited is not a big multi-national company, just two people who love motorcycle travel and have grown what started as a hobby in 1997 into a full time job (usually 8-10 hours per day and 7 days a week) and a labour of love. To keep it going and a roof over our heads, we run events (22 this year!); we sell inspirational and informative DVDs; we have a few selected advertisers; and we make a small amount from memberships.
You don't have to be a Member to come to an HU meeting, access the website, the HUBB or to receive the e-zine. What you get for your membership contribution is our sincere gratitude, good karma and knowing that you're helping to keep the motorcycle travel dream alive. Contributing Members and Gold Members do get additional features on the HUBB. Here's a list of all the Member benefits on the HUBB.
Books & DVDs

All the best travel books and videos listed and often reviewed on HU's famous Books page. Check it out and get great travel books from all over the world.

MC Air Shipping, (uncrated) USA / Canada / Europe and other areas. Be sure to say "Horizons Unlimited" to get your $25 discount on Shipping!
Insurance - see: For foreigners traveling in US and Canada and for Americans and Canadians traveling in other countries, then mail it to MC Express and get your HU $15 discount!
Story and photos copyright © All Rights Reserved.
Contact the author:
Editors note: We accept no responsibility for any of the above information in any way whatsoever. You are reminded to do your own research. Any commentary is strictly a personal opinion of the person supplying the information and is not to be construed as an endorsement of any kind.
Hosted by: Horizons Unlimited, the motorcycle travellers' website!
You can have your story here too - click for details!