Ian Lock - Around Australia, a father and son adventure (part 3)
Next morning we rose, discovering that Tilmann had left at first light, and shared breakfast with Josh and his mother. After we bade them farewell, we sauntered across to our waiting camels. By 9am we were swaying and lolloping through the scrub on our 'ships of the desert', accompanied by a rough and ready, but pleasantly self-assured young lady guide. Our progress was very slow, the 3 camels only moving forward, I'm sure, to reach their next mouthful of desert tucker. As we rode along she pointed out interesting flora, and answered our questions about the camels and the country. We stopped by a rocky outcrop with a vagina shaped hole in it, which she explained was a place of special significance to local aboriginal women. She lit a fire, boiled a well-used billy, and we sat on a fallen tree enjoying the peace, whilst sharing a morning tea. It really was very pleasant to be away from the bitumen, but I have to admit to not finding camels the most comfortable means of transport, and was pleased to have stopped. The camels gratefully accepted our gifts of uneaten sandwiches, the fire was extinguished, and we headed back. Ferg enjoyed trying to get his camel to go faster (with some success), I was happy to stay at walking pace, finding it difficult to 'rise to the trot'. Two hours later, as we approached the camel farm from the opposite side of the highway, I experienced a brief moment of terror, as my camel decided, against my expressed wishes, to cross the highway in the path of an approaching car. Thankfully a collision was avoided (not sure how, but it had nothing to do with me!) and it was with some relief that I climbed back onto my more controllable 2 wheeled transport, after a needed cool drink. 90 kilometres further on we reached Alice Springs.
Fergus had apparently been expecting 'Alice' to resemble towns portrayed in old cowboy films, complete with unsurfaced streets, saloons with double swinging doors, horses tethered to railings and a definite wild west ambience. To his surprise he found a modern looking town with supermarkets, cinemas, Mcdonald's and cars, and no unpaved streets. He commented that it was just like Traralgon (closest town to home) except that it was hotter. It was a bit of a culture shock to find this bustling man made oasis in the middle of the desert and I wasn't really sure that I wanted to be there. We found and booked into a backpacker's hostel. This was the only place during our trip that restricted Ferg from sleeping in a dormitory by virtue of his age. As it was we got a very pleasant twin room, with comfortable non-bunk beds, our own sink and fridge, for only a couple of dollars more than the dormitory. Little things like a fridge made such a difference to our quality of life. It meant not only could we buy perishable foods, but also have frozen water to take with us on the next days travel. Generally we were unable to carry food with us (except for a few meagre dried emergency rations) so buying fresh produce (also not always available in the outback) felt like a luxury.
After settling in, we located the local bike shop, a Triumph dealer, with only one Triumph (a 'Legend') on their showroom floor. A couple of days earlier on during the ride between Ayers Rock and Stuart's Well, the bike had run onto reserve at only 160 kilometres, and the sootiness at the rear of the mufflers made me think that the bike was running rich. It's operation felt fine, but I was concerned about having sufficient fuel to ride between some of the sparsely distributed servos further north. The workshop mechanic was smilingly understanding, as he explained that this was a common phenomena with bikes in the Red Centre. Apparently, so I was informed, it is not unusual, due to a combination of heat and altitude, for riders to 'lose' around 40 kilometres per tank, on previously well running machines. The mechanic offered to 'have a fiddle' with my carbs, adding that he could easily spend several hours doing so, with no guarantee that things would improve. He further added that really the only solution was to travel more slowly. We had been averaging 120kph, and his suggestion was to reduce this to 100kph. We left, and spent time wandering the town's shopping precinct, where we had some photos developed and posted them back to Julie. Afterwards we visited the library, to settle a dispute about the identification of a bird that we'd both seen. I can't recall what sort of bird it turned out to be, but Fergus was right and I was wrong. That evening we partook of the hostels $7.50 all you can eat barbecue. A real bargain, especially as it coincided with the bar's "happy hour' where beer and cider were $2 each. A Philippino lady and her young daughter were the cooks, making the variety of food available much more interesting than the ubiquitous chops and snags (although these were also available). I finished off the evening, much to my shame, by watching some junk TV, whilst Ferg played table tennis and swam. I also phoned Julie, utilising the opportunity of being somewhere with a mobile phone signal. We chatted until my phone became too hot to hold to my ear.
The following morning, the sky had turned black, and a strong gusty wind was blowing. Locals predicted a major storm was not far off. However by 9.30am the sky had cleared to it's usual blue, and the wind was gone. So much for local knowledge! Not a drop of rain had fallen. We rode out eastward from Alice to follow the Macdonnell Ranges to Trephina Gorge, where we planned to camp for the night, before returning to Alice, with the intention of then following the Macdonnells west, before continuing on our trek north.
The Macdonnell ranges extend both east and west of Alice, with a number of gorges and 'gaps' that afforded early explorers a passage through the otherwise inpenetratable hills. They are ancient, red, craggy rocks forming a natural barrier across the Red Centre. As we rode eastward, we stopped at each signposted natural attraction, walking in our sweltering riding gear. These were places I had seen photos of, in tourist brochures, and had very much wanted to visit. At the first stop, Emily Gap, I think it was, (although it could have been Jessie Gap), We parked up the bike, and as I wandered along the path to the gap, I realised that Fergus was sulking next to the bike, mumbling something about not wishing to walk. The combination of the heat, the short distance to walk, and Ferg's reluctance to participate in the realisation of my dream brought on what was to become the infamous low point of our trip, rather than the highlight it was supposed to be. Out here, alone together, I briefly lost the plot, giving what, to all intents and purposes, would have appeared to anyone watching (if there had been anyone to watch) a damn fine impersonation of Basil Fawlty having one of his acclaimed temper tantrums. My screams echoed off the craggy red walls. Later, (once we were able to laugh about it) I heard Fergus telling the story of Dad's 'John Cleese attack' to some people we met. "He used every four letter word" I heard him say, "I hadn't heard him use the 'C' word before" he said. It was not a moment I felt proud of and it spoiled a long anticipated highlight. Nevertheless I still took a nice photograph of it.
We stopped and admired several similar places before reaching Trephina Gorge, our intended stopover for the night. I had read about it's beauty, and had gained an impression that camping was possible next to the water's edge. The road into Trephina was pretty rough and sandy, badly corrugated, with areas of deep soft sand, and several places where the road had been washed away. It was with some relief when we reached the camping area, without having dropped the bike. Ferg had also found the ride in uncomfortable, as the rear shock absorber on the bike is fairly harsh, transmitting each bump and jolt directly to his spine. The campsite, whilst having a tanked rainwater supply, and several gas barbecues was not the grassy paradise I had been expecting. It was harsh, rocky and red, and the gorge was a 15-minute walk away. We wandered around the empty campground, trying to decide on the best spot for our tent. Whilst doing so we encountered our first "Ta-Ta" lizard. These cute little creatures are called this, due to their habit of cooling one foot at a time, by waving the foot in the air. (Ta-ta being slang for goodbye). It really did appear that it was waving to us! As we were about to unpack the bike, a familiar looking car arrived. It was Josh and his mother, together with an American woman (Ellen) they had met along the way. We sat in the shade and shared some lunch with them, before deciding to take a walk through the gorge together. During lunch, we learned that they were camped some way further along the road, at the Ross River Homestead. Their description of the campsite sounded like all I had expected Trephina Gorge to be, so plans changed, and we decided to spend another evening with them.
Trephina Gorge itself, had very little water in it, just an expanse of sand, between the high rock walls. However we did come across a deep pool of water which had not yet dried up. No-one hesitated in stripping off and plunging in. Very refreshing and just what was required, prior to the final leg of the walk that took us up around the rim of the gorge, before returning to the camp area.
Ellen, Josh and his mother decided to try out another walking track, which I was unwilling to do, given the unsuitability of my riding boots for extended scrambling up and down rocks. We rode back over the 10kms or so of rough road, back to the bitumen, having agreed to meet up with them again in the evening. A few kilometres before reaching the Ross River Homestead, we stopped to look at a roadside memorial. It was a Harley motorcycle frame and tank, bright orange, with a plaque commemorating the spot in which a well known 'Alice' biker had met his end, when he collided with a wild camel. Ross River homestead was as good as had been described to us. Upon arrival we found two other couples already camped there, both had already struck up a friendship, and we too were made to feel welcome. One couple were having a 'weekend away' from their jobs at the Glen Helen Homestead (at the far western end of the Macdonnells) where they worked as cooks. The other couple was Omah and his wife. They were permanent travellers on a big scale. There transport was a huge coach, towing a trailer containing a 4wd Suzuki jeep, and carrying a boat on top. On the front of the bus, the destination placard read 'Curry and Chips'. Omah was Indian, and they travelled around visiting various events, setting up their curry and chips stall to provide them with an income. As we shared a delicious curry, the winds once again blew up, at first mildly, but gradually increasing to the extent that before long it became prudent to pull down the sunshade we were all sitting under, before it took off. By the time it was dark heavy thunder and lightning seemed to be circling us. Not just your average forked lightning, but sheet lightning that ripped up the sky, and at times appeared to 'bounce' across the rim of the surrounding hills. Consensus had it that we were right in the very centre of the storm, and that before long we would be very wet. Time for bed. I slept, dreaming of Omah's unsuccessful attempts to traverse one of the hills near to the camp ground in his Suzuki, except in my dream, the Suzuki was switched with the huge bus. We awoke in the morning to find that once again, not a drop of rain had fallen. Before we left, Josh gave Fergus a drawing he had done, whilst sitting around the previous night's campfire. He commented only on the penis that formed part of the 'aboriginal' like drawing. His comment, plus the detailed repetition of the drawing, reinforced by belief that he suffered either autism or possibly Asperger's Syndrome. Whatever, it was a nice parting gift to receive.
It took us about a couple of hours to once again reach the metropolis of Alice Springs, where we didn't linger, (except to grab a quick Macdonald's deathburger) and continued westward to look at more gorges. It took us the rest of the day to check out the West Macdonnells, (see photos below) eventually reaching Ormiston Gorge, about 170kms out. This was the best of the lot with good camping. However Ferg was negotiating pretty hard to have a night in a bed, rather than on the ground. It was threatening to rain again and even though I believed that we would only get yet another wind and light show, his persuasive and mature negotiation skills deserved reward.
I felt the first big drop hit my visor as I thumbed the Thunderbird's starter button. She roared into life, and we made for a hasty exit, hoping perhaps to beat the rain to Glen Helen, another 20 odd kilometres along the road, at the end of the bitumen. Of course my optimism was misplaced, as I had to admit to myself, just minutes later, when I judged it prudent to stop and put our wet weather gear on for the first time. By now we were already a little damp, but not yet soaked. The west road thus far had been an absolute ball to ride. Fast, smooth and undulating. Towards it's western end, the number of 'dips' down into creeks, (where the road effectively becomes a ford when the rivers are running) increased. I was stunned however to find how quickly the creeks fill up when it rains. By the time we reached Glen Helen, we'd had to ride through a number of fast flowing creeks that were shin deep. I guess it's not so surprising when you realise that the tall escarpment to our left, which we followed for many kilometres, just half a kilometre back from the road, provided an enormous catchment for these creeks.
It was just on dark when we reached Glen Helen Station, where I knew there was a bunkhouse. After a brief hassle finding a suitable rock to prevent the sidestand from digging in to the wet sand, we went inside, still dripping in our wet weathers'. Maybe that was our mistake? We received a slightly frosty welcome from the young male receptionist, and despite our fairly basic surroundings suddenly felt like we'd walked into the Ritz wearing rags. Some of the patrons at the bar were wearing ties! No singlets and thongs here! Oh, and they were drinking from glasses instead of the usual cans or stubbies. "Fill out this registration form" he said handing me a piece of paper. "How much?" I asked. "Thirty two dollars............each" he replied. I agreed even though this was double what we'd paid anywhere else. Just as I completed filling the form out, and was handing over the payment, a woman, obviously the receptionist's supervisor, approached. She had a quick, whispered conversation with the young man, who then turned to me to apologise; saying that a complete tour group now wanted the bunkhouse due to the rain, and that the only other thing they could offer was a 'motel type' room for $132. Not only was this more than double any motel room we'd seen, but was also, on principal, out of our price league. Perhaps if they'd been a little more welcoming, I might have leaned on my principals a little, but right then I was tired, wet and felt like we were being pissed about.
As we were about to walk out, me thinking about riding back through creeks in the rain and the dark, so's we could pitch our tent back at Ormiston Gorge. I saw a tin shed-like structure on the other side of the car park. It was being used by the tour group, as a kitchen. I turned and asked the receptionist if perhaps we could roll our sleeping bags out on the floor in the camp kitchen. After brief thought, in which I guessed he was deciding if he needed to consult with his supervisor, he turned and said OK, and added that it had a dirt floor and would cost us $18 each. Again, outraged, I agreed politely and paid. Whilst waiting for the tour group to finish up, we checked out the food prices. Cheapest was a barbecue for $20 for which they gave you a 1 chop and 1 sausage, which you had to cook for yourself, to eat with their small selection of salads. Once again a little voice said to me "Go hungry, don't pay the greedy bastards anything". Whilst sitting and contemplating our situation, I got into conversation with another young guy, who turned out to be an off duty employee, which I learned just after I'd had a good whinge about the place. Doh!
Luckily he shared my views about the management and prices, although in a rather secretive and conspiratorial manner, and half whispered something about getting us some cheaper food, told us to wait where we were and walked off.
As we waited the supervisor came over, to tell us that unfortunately the tour group's bus driver had complained about us being allowed to sleep in the camp kitchen, and now we couldn't sleep there. He wanted to leave his food supplies there overnight. "Jeez, I think I'll steal a couple of cases of baked beans, we'll strap each one onto a muffler". Yeah Right! I just wanted to leave, despite our alternative looking a little on the bleak side. As we were heading for the door, Fergus piped up, asking the supervisor if perhaps we could sleep in the thatched structure just outside. This was apparently an historic building, an old meathouse, registered on a heritage list somewhere. Basically, it had timber sides, with large gaps between each piece of timber, an open doorway, an uneven stone floor and a thatched roof with a number of holes in it. "It'll still be $18," she said. Wordlessly, we exited to set up camp in the meathouse, returning 15 minutes later, to sit and wait to see if our secretive bearer of food would return, not knowing if he already had, and found us gone. A few minutes later he returned and apologetically told us that we'd have to wait for another half-hour, until the chef went off duty. We sat and read the day old daily papers on armchairs next to the fireplace. Just over half an hour later he set two large plates of steaming chicken curry on the table, and told us to help ourselves to tea and coffee. After we finished he checked to see if we had enjoyed our meal (we had), and asked for $5 each. I paid unquestioningly, wondering where the money would go. Suprisingly he took it straight to a till and rang it up.
We planned to head off at dawn, with our longest riding day so far, ahead of us, so we said goodnight and headed for the meathouse. Around midnight, Fergus and I were both wide awake, both being eaten alive by mosquitos. The only thing to do was to erect our tent, by torchlight, inside the meat house. No mean feat when you consider that the torch had chosen this particular time to develop a mind of it's own, frequently switching itself off, with no assistance from me. We eventually got a few mozzie free hours of sleep, woke at first light, packed and left. Thankfully. The management attitudes had seemed very different and out of kilter with the rest of our outback experiences. If you're ever travelling out that way, plan to camp at Ormiston Gorge (which really is gorgeous :)).
It was 5am when we left Glen Helen, the sun was rising and the rain had stopped. It was looking like a good day to ride the 653 kilometres back to Alice and then up to Tennant Creek. The air was brisk, and the daredevil finches once again accompanied us, darting and weaving under the bike as we cruised at 110/120kph. Several times we had to slow for cattle crossing the unfenced road. I still hadn't worked out why we had not yet seen a single kangaroo whilst riding, but nevertheless I continued to keep a good watch out for them. The creeks that had filled the previous night were still running at about the same depth. At one particular crossing, I followed the same route across that I had taken on the way out, assuming that the bitumen under the water would be the same smooth path. Wrong! During the night the water had lifted some of the bitumen, and excavated a large motorcycle wheel sized hole. We managed not to fall off or do any damage, but it was a very near miss!
By now we had worked out a few strategies to deal with our aching bums on long rides. Fergus was seated on a couple of towels and T-shirts, whilst I had my little inflatable pillow. These helped a bit, but were not the complete answer. Bumsaver stops every hundred kilometres or so also helped, but again were not a complete solution. It was the combination of these two things, plus 'diversionary tactics' that seemed to work most of the time. The main 'diversionary tactic' was singing! As long as we were singing, we tended to forget about our aches, and enjoyed the ride. After a while, my repertoire of songs that I knew the words to was exhausted, and becoming a little tedious. At this stage the 'mental 'songwriting' took over. I could ride for many kilometres on just one song, which I would make up as we sped along, utilising anything and everything that we passed by as cues for the next line or two. Thankfully neither of us could hear the other's singing, despite it often being at the top of our voices. Fergus knew when I was really getting into it though, from my bobbing and rocking to my latest tune! Now and then he would give me a playful whack on the helmet, when he thought I was getting too carried away. (One hand on the bars, the other conducting an imaginary orchestra). Most of the songs were silly and nonsensical; one about farts lasted me for over a hundred kilometres! Our sign language to each other on the moving bike was also becoming more sophisticated, and I was glad I'd resisted the temptation to buy a helmet to helmet intercom system before we left. These are generally voice activated, and I'm sure we'd have driven each other mad if I'd installed one! Other diversionary tactics, all of them childish and silly, included weaving in and out of the white lines, riding on the wrong side of the road, and putting my feet down onto the road, pretending to 'run'.
The land around us changed as we rode north from the Red Centre. Gradually the low scrubby bluebush and spinifex gave way to higher scrub and small trees. We stopped for a bit at Barrow Creek roadhouse, where we discovered our first 'bush bank'. This is a common phenomena in the outback. The walls of the roadhouse bar were lined with banknotes of every conceivable denomination. Each one signed with a name. The idea is that travellers passing through, leave a banknote on the wall. Should they ever return, they know that there will be sufficient funds for them to buy a beer or two! Whether anyone ever actually does this I don't know, but it made for an interesting backdrop, and something to look at whilst we ate our meat pies. At one end of the bar was an open hatch to the outside. This appeared to be the only place where the half dozen or so aboriginal men and women, who were chatting together in the shade outside, could buy their cans of beer. There was no sign barring them from entering the bar, but it appeared to be a well-established rule. They were interested in Fergus, and a man and a woman attempted to strike up a conversation with him, but it was just too difficult to understand their heavy accents, so after just exchanging names, the conversation ended.
Our next stop was at the Devils Marbles. These are a collection of large red rocks, that over the centuries have been eroded into large spheres and other shapes. Many appear to be balanced precariously. We spent an hour or so ducking and weaving through these natural sculptures, at one point losing each other for some time, before meeting up again and returning to the bike. We poured water on the seat of the bike, just to cool it down, before sitting on it. We would have stayed at the pleasant camp site behind the 'Marbles', were it not for the fact that we had friends of friends to stay with in Tennant Creek, just another 100 or kilometres north.
Around 80 kilometres or so before Tennant Creek The weather changed dramatically. Whilst we continued on in the bright sunshine, a couple of kilometres to our left we could see a storm. We could see heavy rain falling, and lightning bolts zapping here there and everywhere. We could hear the loud cracks of thunder. This was most intriguing, as my previous experience of storms, had been one of the storm being all pervasive. Here, as is common in the north, the storm was a self-contained unit, with clearly visible and defined boundaries. Another storm was also occurring a couple of kilometres to our right, and ahead of us, in the distance was a third! Whilst our path ahead remained bathed in sunlight, all around us the sky changed to a vivid dark purple, whilst the sun continued to be reflected off the rim of the horizon. It really was the most amazing sight that I had ever seen. Almost surreal. We rode on in awe. As I was considering stopping to photograph this incredible light show, another 30 kms on, we felt the first drops of rain. We had caught up with one of the storms, and within minutes sheets of water were pouring over the road for kilometres at a time. Now I had known that outback roads are subject to flash flooding, but I really hadn't expected this to occur on one of the country's major highways! The water never really became deeper than a few inches, but it appeared to all intents and purposes, that we were riding through a huge lake, the edges of which we couldn't see. At times staying on the bitumen was difficult. Amazing how a 'few' drops of rain can be so disorienting. It was with a little relief that we stopped on the outskirts of Tennant Creek, at a public phone box, to call 'Belly', whom we were hoping would offer us accommodation for the night.
Belly's wife, Jenny answered the phone, and quickly realised who we were, giving us directions to find their home. Minutes later we found her, as wet as we were, standing in the middle of the road outside her house, waving to us. Before long the bike was tucked away in the shed, alongside Belly's long dismantled Triumph 750 twin, and we were indoors stripping off our wet gear. They hadn't seen rain like this in over 10 years of living in Tennant Creek. We joked about having brought it with us.
Soon after we arrived, Belly returned home from his day in the salt mines, (actually he works as a motor mechanic). Jenny had left us in the house, whilst she went to pick up their two boys (Simon and Terry) from school. (This had amused Fergus, as it had been the first mention of school since we'd left home). When Belly walked in to find two total strangers in his house, there was a very brief moment, before I hurriedly introduced ourselves, when I though he might throw us out, with his boot following closely behind. Later he told me that he'd thought about it too! After we'd met the boys, and had a bite to eat, Belly bundled us into his 4wd and took us out to the local pistol club, where Simon is a regular participant. Fergus got to shoot too, and was proud of his target scores. Belly spent much of his time there checking to see if the bar had been opened yet, and complaining loudly that the rotten old sod of a caretaker hadn't opened up yet. Eventually the old sod turned up, just in time to get a couple of beers down our necks, as the boys were finishing up. It was then back to Belly's to continue the lubrication process. After an evening of drinking out on the verandah, I was ready for bed. I'd decided to move on the next morning, partly because I wasn't at all sure that I could 'keep up the pace' in Tennant Creek, and partly because I still felt uncertain about how much time we could afford, without creating too much of a rushed journey home. I felt that I'd have a better idea once we'd reached the 'Top End'. Belly and his family were very welcoming and generous, but Belly tended toward slight paranoia when drunk, and I felt a little uncomfortable with this. Several times he'd taken something I said the wrong way, and began to get aggravated. I had to quickly assure him of what I had meant to calm the situation. Overall though it had been a good evening and I was grateful for their hospitality. They were disappointed that we only planned to stay one night, and before we left the next morning I promised to return on our southbound journey. Belly gave us a number of recommendations of places to visit further north. From memory these were all pubs.
As we rode north from Tennant Creek, the termite mounds we had been noticing along the sides of the road, for the past 150kms, gradually increased in size, as did the trees. (We were to find that the termite mounds just kept getting bigger and bigger, all the way to the Top End, and the trees became more and more densely distributed.)
We pulled over to refuel at Renner Springs roadhouse, where we partook of the best steak sanger I've ever eaten. Between two slabs of home made bread, was one of the largest, most succulent slices of cow I've ever had in a sandwich. I made a mental note to save my appetite for here on our return journey. Our destination for the day was the famous Daly Waters Pub, from where, I'd read, one could get the best feed of Barramundi in the Northern Territory. We arrived there in the late afternoon, rented a donga for the night, and sat chatting with a Dutch couple in the bar. Ferg took on most of the other patrons at pool, and beat a number of them. My stomach was rumbling when I asked the somewhat manic bartender for Barramundi. "Don't think there's any left," he said. He went out the back to check, returning with a satisfied grin, saying he had been correct. Bummer. Oh well, steak again. Throughout the evening the pub slowly filled up. I've no idea where everyone came from. Daly waters only has half a dozen houses at most, and there is no other town nearby. But fill it did. By the end of the evening the place was crowded with other travellers and young men in cowboy hats and pointed boots who showed great and loud appreciation for the country and western music, that blared out from the jukebox. I think the cowboys had come out for a nights relaxation from a nearby cattle station, a mere hundred kilometres of dusty dirt road away. I found it hard to imagine one or two of them wrestling with cattle, some of them only being my size, and all looking very young. Had a great night, the place was really rocking, and I understood that this was same as most other evenings. I'm sure that many a city-based landlord would be envious of the custom in this pub.
The following night could not have been more different. Gone was the noise of the party atmosphere, replaced instead with the peace and serenity of Mataranka thermal pool. At midnight we were still lounging in the warm clear water, watching (by torchlight) an occasional freshwater turtle rise to the surface for air. It had been a short days ride, only about 200kms. I had seen a video of Mataranka pools, years earlier and knew what to expect, and was not disappointed when we arrived. The palm-lined pool is crystal clear, the water rising out of the ground at a constant temperature of 34.5 degrees Celsius, at a rate of some 34million litres per day. The hole out of which it comes is just 40 metres or so from the pool. 20 metres after the pool it joins the muddy waters of the Roper River. A barrier had been erected to prevent any unwelcome amphibious visitors accessing the pool from the river. We were in croc country now! There were also small fish swimming in the water and I bet Fergus 50 bucks that he couldn't catch one with his bare hands. I knew my money was safe, but that didn't stop Ferg from trying. Several hours later I had to call off the bet, as Fergus had convinced himself that he could catch one, despite not having done so yet. He was becoming irritated at his failure, and it seemed that it had stopped being fun.
It was here that we met Mick and Nat with their young daughter Lena. They were travelling home to Palmerston, just outside of Darwin, having been to a family wedding in Sydney a couple of weeks earlier. We struck up a friendship, and chatted late into the night. I had mentioned to Mick that one of the things I wanted to achieve during our trip, was to get a good feed of fresh barramundi, to which he had immediately responded by offering to take me out 'barra fishing' when we got up to Darwin. Apparently the only way to eat fresh Barramundi (as opposed to fish that's been frozen) is to catch it yourself. I was happy to accept his offer, and we arranged to call them when we got to Darwin. We had another, early morning, swim before packing up the next day. It was really quite delightful. In the early morning coolness, you could just see a hint of steam rising off the surface of the water. Leaving was difficult, but we agreed that this too would be worth a second visit on the way back, despite the rogue peacock that decided that the bike made a good perch!
Member login
Announcements
Are you an Overland Adventure Traveller?
Does the smell of spices wafting through the air make you think of Zanzibar, a cacophony of honking horns is Cairo, or a swirl of brilliantly patterned clothing Guatemala? Then this is the site for you!
Hosted by Grant and Susan Johnson, RTW 1987-1998

9th Annual HU Travellers Photo Contest is ending soon! This is an opportunity for YOU to show us your best photos and win prizes!
NEW! HU Adventure Motorcycle 2014 Calendar is now available! Get your copy now for some terrific travel inspiration! The calendar is HUGE, 12x17 inches (30x43 cm)! Photos are the best of the Photo Contest entries for the last 6 years.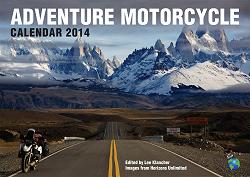 We split the profit with the winning photographers. YOU could be in the HU Calendar too - enter here!
Next HU Events
Germany: May 29-June 1

NEW!

Canada Maritimes: July 4-6
Ireland: July 18-20
USA North Carolina: Sept. 4-7
Aus Queensland: Oct 3-6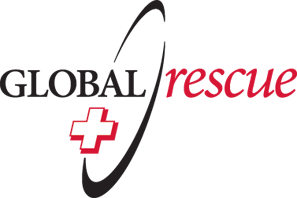 Global Rescue is the premier provider of medical, security and evacuation services worldwide and is the only company that will come to you, wherever you are, and evacuate you to your home hospital of choice. Additionally, Global Rescue places no restrictions on country of citizenship - all nationalities are eligible to sign-up!
Books & DVDs