November 05, 2002 GMT
Happy Diwali everybody!
If I'm honest, the bulk of my many preconceptions about this journey have been inaccurate at best; I fully expected to experience the Indian 'culture shock' so often described. But, after the education of sharing a hotel room with a food poisoned Adrian Scott, the sights, sounds (and smells) of India are a walk in a rose garden.
There are plenty of stories about the Pakistan - India border crossing at Wagah and we had been advised to keep a few $US handy to help ease any paperwork problems that might mysteriously appear. In the end the only hitch was a Pakistani customs official, upset that we had already illegally changed money with the immigration official. Finally he explained that, next time, we must also change money illegally with customs if we wished to avoid unnecessary delays. Once through to the Indian side however, things couldn't have been simpler. Yes, it took a while to sort out the paperwork, but the customs guys made sure we were comfortable and even provided cups of hot, sweet tea whilst we waited. And the customs compound provided a quiet, shady spot to change my front brake pads which were seriously worn after 8000 miles of abuse.
The first thing we noticed as we entered India and rode the short distance to Amritsar? Women, and lots of them. Some were driving cars, scooters, walking in the street and maybe even controlling their own destines. The second thing that became quickly apparent was that not many people were actually interested in us or the bikes. Sure, there were one or two stares; but nothing like the astonishment and dropped jaws we inspired in Iran or Pakistan. The sun was out, the roads were quiet and we were even starting to relax a little by the time we found Mrs. Bhandari's Guest House. Set amongst beautiful green, walled gardens, the 96 year old Mrs. Bhandari's residence is a step back in time to the 1930s. At this wonderful old lady's insistence, nothing in the house has changed and it retains all the original Art Deco features in fabulous condition. There's a swimming pool, the library has first edition Dickens and the services of four buffalo are retained to provide dung for lighting the fires.
Whilst the place is run day-to-day by one of the old dear's three daughters, Mrs. Bhandari herself is ably looked after by her grand-daughter Shirin. A beautiful, innocent, inoffensive young girl who made the fatal mistake of saying 'hello' to the two stained motorcyclists enjoying tea in the grounds. What followed, after we forced her to take us on a rickshaw ride to view the Golden Temple by night, was a heroic drinking session that lasted well until the small hours. Well, I think we could be forgiven as we had hardly enjoyed any female company, or beer, since leaving Turkey. Next day, we were joined at the Guest House by a couple, Sven and Birgit, who were travelling overland in a much modified Land Rover. This of course results in another late night session as the five of us sit and compare our various travelling experiences. Yet again it is made clear how quickly Adrian and I are travelling and how are experiences are so 'coloured' by the tight schedule that we have imposed on ourselves. We must have made some sort of an impression as we are invited to dine the next evening as guests of Mrs. Bhandari's daughter and her husband and we enjoy a most convivial evening dining in their company.
Rattling like a couple of secondhand Porsches, both bikes are badly in need of a service and oil change, so we create an ecological disaster in the workshop area of the Guest House before waving a fond farewell to Shirin, Sven and Birgit. We ride 100 miles or so through the beautiful, lush green Kangra valley to the town of McCleod Ganj, headquarters of the Tibetan Government in exile and home to His Holiness the 14th Dalai Lama. We figure to give the guy a few ideas of our own but are informed that he isn't currently in residence. Regardless, in the midst of roving Budhist monks and Japanese tourists we walk down to the main temple to spin a few prayer wheels and perhaps move a touch closer to our own spiritual enlightenment. This cycle of life, death and re-birth has become a bit tedious of late. Noticing a small crowd forming at a locked gate in the temple complex, we assume that some ceremony is about to take place and so wait, like sheep, for something - anything, to happen. Time passes slowly until, in the middle of a not-so-high speed convoy of reconstituted Morris Oxfords, the man himself waves at us through the tinted window of his Mercedes. Result! At last we were somewhere in the right place at the right time.
The following evening we bumped into a couple of lunatics from Yorkshire who had cycled to McCleod Ganj from the UK and were on their way to Nepal. Over a few beers they told us of their own experiences, which included some particularly scary incidents in the Baluchistan Desert area of Iran and Pakistan - through which we ourselves had passed without incident. It seems that along the way, people had thrown large rocks, tried to pull them from their bikes, run them off the road and, in one case, promised to shoot them if they arrived in the next village. Threats to be taken seriously in an area where such a high proportion of the population are armed with locally made Kalashnikovs and AK47s! Their negative view of Pakistan contrasted with our, overall, positive feelings for the country.
Foraging, dozing and squabbling monkeys line the roads in this part of the world and provide yet another new hazard for us to avoid. Take a stroll to a restaurant and a monkey will idly saunter past in the opposite direction and you can watch them clambering gracefully over the roof tops of the town. But it has to be said that most of them demonstrate a good deal more road sense than many of the rickshaw drivers we had encountered and I have yet to see one as roadkill. With such windy, monkey strewn roads, its hard to rack up very many miles in one day and it ended up taking us two days to make the climb down from McCleod and reach the outskirts of Delhi.
We expected Delhi to be hell and it really wasn't. OK it's busy and polluted, but it's actually not as bad as some of the places we have already been through. There are beggars with unfeasible deformities and touts to hassle you, but adopt the right attitude and you can actually start to enjoy the place. Just watch out for the s#!t shoe scam. I knew about this one, still got caught and have no idea how it's done. It goes like this : "Excuse me sir, clean you shoes?", after the 100th time that day you naturally just walk on by, "But sir, look at your shoe". And you look and there it is. Large as life. A lump of s#!t, neatly stuck to the top of your shoe. How the hell they get it there so accurately I will never know - it has even been suggested that they have some sort of s#!t gun. So, you swear, pay up and he cleans it off - another sucker fleeced for 5 rupees.
Before we left the UK, Adrian had been given the details of a vintage bike dealer in Delhi and could sniff a bargain in the air so we decided to investigate. We found the place easily enough 5 minutes from our hotel and were astounded to discover a huge collection of bikes dating from as far back as 1910. Harley, Indian, BSA, Norton, Triumph, Douglas - you name it. All in various states of repair and disrepair; not so much an Aladin's Cave as an Adrian's Barn of bikes. However, prices were disappointingly high, perhaps because Japanese buyers take batches of 20 at a time. Whilst we sit and chat with the manager who explains that many obsolete parts are re-manufactured locally, two of his "technicians" are working on an old, girder forked BSA and belting it so hard that I'm scared the engine castings will shatter.
The festival of Diwali is the biggest event in the Hindu calendar; like Christmas, a cattle market and World War II rolled into one. And, for once, our timing was immaculate as we holed up in our pleasant hotel to watch the celebrations unfold. During the day the streets are packed with people shopping for last minute presents and sweets; arrangements of offerings are placed carefully on street corners, lit by candles and later foraged by dogs and holy cows. The fireworks start for real as darkness falls and its fascinating to wander the back streets and alleys as the local kids try to outdo each other with increasingly dangerous pyrotechnic stunts. Everybody is dressed up and parents look on, smiling, as 10 year olds try to blow their brother's fingers off; I get the impression that the casualty department is pretty full by the end of the evening. Partially deafened and asphyxiated by the smoke that permeates everything, we eventually decamp to the roof our hotel to watch the city exploding beneath us. The noise is phenomenal and spent rockets are raining down everywhere - one even hitting me on the arm as we watch. It's hard to sleep that night as the noise continues until morning by which time we are heartily fed up of bloody fireworks.
November 23, 2002 GMT
The route
We've had a couple of requests for details of our route so far, so here is the latest list of major and minor towns along the way (spellings are, as always, negotiable) ....
England
Foston
M1/M25/M20
Dover
Belgium
Ostend
Bruxelles
Germany
Aachen
Koblenz
Frankfurt
Wurzburg
Nurnberg
Regensburg
Hungary
Passau
Linz
Wien
Tatabanya
Budapest
Debrecen
Romania
Oradea
Cluj Napoca
Sebes
Fagoras
Sighisoria
Brasov
Bucharest
Giorgiou
Bulgaria
Ruse
Stara Zagora
Svilengrad
Turkey
Istanbul
Ankara
Goereme
Kaiseri
Montaya
Nemrut Nagi
Bingol
Dogubayazit
Iran
Tabriz
Zanjan
Takistan
Hamedan
Esfahan
Persepolis (Shiraz)
Yazd
Bam
Pakistan
Taftan
Dalbandin
Quetta
Loralai
Khoshab
Islamabad
Gilgit
Karimabad
Gilgit
Chilas
Besham
Islamabad
Lahore
India
Amritsar
McCleod Ganj
Mandie
Shimla
Delhi
Rewari
Jhunjhunu
Bikaner
Jaisalmer
Jodhpur
Ajmer
Pushkar
Darsau
Ranthambore
Agra
Kanpur
Varanasi
Gorakhpur
Nepal
Chitwan
Kathmandu
Thailand
Bangkok
Ko Chiang
Cambodia
Sianoukville
Phnom Penh
Siem Reap
Phnom Penh
Vietnam
Saigon (failed to get in!)
Cambodia
Phnom Penh
Thailand
Chiang Mai
Bangkok
Krabi
Malaysia
Penang
Kuala Lumpur
Melaka
Singapore
Australia
Darwin
Alice Springs
Adelaide
Melbourne
Sydney
Byron Bay
Sydney

Sand and sandals, camels and rats...
Against all our expectations, and unlike many other visitors, we rather enjoyed the hustle and hassle of Delhi, we really did. But, after only one week, a combination of pollution and virulent colds left us both craving some clean air. And what better way to indulge ourselves and repair our fly blown carcasses than to idle away a few days touring the Land of the Kings.
The deserts of Rajastan beckoned...
Before finally leaving the ring of hell otherwise known as Delhi's traffic system, Adrian finally persuaded me to complete my decline into terminal obscurity through the purchase of a vintage motorcycle. Flat caps in hand, we each bought one of a pair of restored 1942, girder forked Triumph 350 singles and Adrian a 1947 Triumph Thunderbird 650 (as ridden by Marlon Brando in The Wild One). Well, at £650 for a fully restored 'classic' it would have been rude not to. In addition, a tangled mound of rusted junk purporting to be classic bike spares will also be shipped back to the shores of good old blighty in time for our triumphant return. Pardon the pun.
Escaping from Delhi and locating the road to our overnight stop at Jhunjhunu took an awfully long time. Reasons? Well, for a start the roads aren't signed that often in English, neither of us can understand Hindi and when asking directions from a local, there are a few important considerations, if you want to end up going the right way that is. If you start with the assumption that a lot of Indians speak pretty good English, the most important thing is not to load your question. Asking "is this the right way to Ajmer" can only ever, ever result in a "yes". Even if the local can't speak any English and can't understand a solitary word you are saying. However, once you've approached someone and pronounced the destination correctly and as loudly as possible, the local will often claim to know the route just to avoid being a disappointment to you. It's easy to recognise this, instead of firm, concise and simple directions a flurry of hands point to all directions of the globe. In more remote parts where tourists are rare, people may actually be reluctant to help you because your ham-fisted attempts to pronounce a place name, however loudly, just sound like pure gibberish. In these cases, experimenting with the pronounciation of the destination can actually be beneficial and result in the best and most accurate directions. Or may make you appear such a complete and utter, babbling idiot that all around just fall about laughing.
We actually reached Jhunjhunu with few problems other than our consistent hassle with Adrian's rear tyre deflating. Good tyres these Michelin T66 though, plenty of grip (when warm), over 10,000 miles and still lots of tread depth remaining. I reckon they will last at least until Thailand and maybe even Australia. Anyway, we checked into yet another rather nice hotel where we met a retired American lady who was touring India for three months having left her husband languishing (gratefully) in the States. A delightful lady who created an equally delightful smell when her 110 volt curling tongs doubled in temperature thanks to the 220 volt Indian supply. On departure the next morning, Adrian's rear tyre was completely flat so we slowly limped all of 100 yards to the nearest tyre repair wallah. The jammy sod's luck continues to astound me. But, through the usual scrum of onlookers we removed the wheel and discovered that there was no problem with the tyre but that the valve clamp itself was loose. A couple of turns with the spanner and the problem that had plagued us since Pakistan was cured.
On towards Bikaner and the Karni Mata Temple at Deshnok, not for the squeamish this one... It seems that a lot of dead story tellers were somewhere along the line reincarnated as rats, and this place is the equivalent of James Herbert guesting on Jackanory. The thing is you've got to take your shoes off before you enter. And when you do, all you can see, hear and smell are rats. Honestly, there are thousands and thousands of them; young ones, old ones, baby ones, deformed ones, dead ones, ones with humungous testicles for reasons as yet unclear. Heve you ever had a rat run over your bare foot? Well we have and, big balls or not, I for one don't think the experience is going to catch on in the UK quite yet.
Deeper and deeper into the vast Thar Desert we rode, though regions where the monsoons had failed and rain hadn't fallen for over three years. Cattle were dying, the population desparate and the price of a goat had fallen to under 400 Rupees. Of course it was freezing cold and hammering down as we headed towards our 'Arabian Nights' fantasy of Jaisalmer.
Before pressing on with our journey and whilst on the subject of livestock, I'd just like to share yet another of our experiences with anybody who hasn't yet fallen asleep. It disturbs me that, given the choice, cows demonstrably and repeatedly prefer cardboard to vegetables. I would be most grateful if anyone can explain why any number of cows may be found in any Indian town, grinding away on old cardboard packaging in the small hours of the night. And for that matter, I still can't quite get used to seeing packs of dogs disembowelling cows and water buffalo that have been killed in the night. Doubtless the bus and lorry drivers who flatten the unfortunate bovines are reluctant to stop and ensure the mess is cleaned up in a country where the animals are so revered. And to top it all, has anyone else had the dubious pleasure of witnessing road kill dog being ripped apart by pigs or road kill pig being dismantled by dogs? It clearly can't continue, there's just no hierarchy to the pecking order of scavenging.
The 'Golden City' of Jaisalmer was a dream come true with its massive fort jutting out of the barren desert as we approached. In the past Rajput jauhar was declared in the city; a tradition where, in the face of certain defeat from their many enemies, the men would don saffron robes and ride out to meet their deaths whilst the women and children would throw themselves on a huge funeral pyre. Suprisingly, people still live in the fort and there is a maze of temples, streets and bazaars in which you can loose yourself and wander for hours.


We of course did none of that. Instead, we fell lucky and stayed at the most wonderful hotel just outside the fort itself. The management of the 280 year old Hotel Nachana Haveli, Kesari, Divya and Vikram, were such perfect hosts that we felt we could have stayed there forever. I don't think two scruffy, dirty, English motorcyclists could have been made more welcome anywhere in the world and the afternoon I spent playing backgammon in the courtyard with a beautiful Indian princess will remain etched deeply on my mind forever. Against our better judgement though, Kesari persuaded us to join him with some other guests on a visit to the sand dunes of Sam to watch the sun rise. We were up at 4:00 am and followed the jeep to the dunes. Funny how the one time we have to follow a local jeep, the guy at the wheel turns out to be the slowest driver we have encountered on our travels so far. Anyway, it was well worth the effort and after shooting stars streaked across the night sky, we shivered as the sun rose across the dunes, silhouetting camels in the dawn.
In the evening our genial hosts had organised some local folk singing, dancing and food in the courtyard of the hotel which, ultimately, I found slightly disturbing. I'm not really sure that any man should be able to do 'the thing with the hips' that the guy in the following photo was doing. Honestly, we've both had nightmares since and it just ain't natural for a bloke to be able move like that. However, the highlight of the evening wasn't the princess dancing in the moonlight, but Adrian and I showing the locals how we English like to dance 'in the style of our fathers'. I'm sure our close friends know where we're coming from on this one, YMCA anybody?


After solemn promises to return to Jaisalmer for my wedding, it was with great reluctance and even greater hangovers that we bade farewell to our hosts at Nachana Havelli and headed off to the famous camel fair at Pushkar. (Shakti, Divya and Vikram, if you're reading this, thanks for a fantastic time - we will be back!) An easy day's ride that took two after Adrian's bike sprang an oil leak so big that David Bellamy wrote a letter and two cormorants were unable to mate. We think that the leak originated when the bikes overheated in Delhi traffic so much that an 'O' ring sealing the oil filter cover failed. Fortunately, we had a spare paper gasket that would seal the leak and were able to fit it easily at the side of the road, but it cost a few hours and so, rather than travel in the dark, we stayed for an otherwise non-descript evening in Jodhpur.
The ride to Pushkar the next day was actually really tough. With the Indian and Pakistani armies standing down from their respective borders, there was a large number of army convoys and huge volume of traffic clogging up the main roads. This made progress slow and tedious and to top it all, Adrian picked up a puncture from a small, but perfectly formed stone. His appalling good luck continued and we were within spitting distance of yet another tyre repair wallah complete with a fully functional compressor. By the way, don't trust the pressure gauges used by these guys, they are massively inaccurate and Adrian's bike had to be roped down to stop it floating off after we plugged the hole with Roach's 'safety seal'. This stuff is great, it's a sticky liquorice stick that you just stuff into a hole and presto! The puncture is sealed. Whoever imports this stuff into the UK will make a killing.

And Pushkar Camel festival itself? A veritable Isle of Man TT for camels but with sun, sand and absolutely no sea. Up to 200,000 people from all over India come to trade, deal and to bathe in the waters of the holy lake. There are saddhus galore (people who have given up all material possessions on a spiritual quest) and all the visitors are dressed in their sunday best.
Separated at birth, Peter Cotes and a Saddhu...

It's just an incredible experience to be there and the expression 'assault on the senses' is for once an understatement. We just couldn't take it all in but the highlight for me was walking over the dunes at dusk amongst the camel drovers camp fires. The omnipresent and excruciatingly loud music was a bit of minus though - especially at the fun fair. Talking of which, we witnessed the world's worst knife thrower in the rather tattered circus tent. We and the audience just howled in horror when the misdirected guy hurled his knives around his young female targets. It wouldn't have been so bad if the knives had stuck into the board, but they just bounced out in all directions; it really wasn't safe for anyone in the vicinity and the expression on the girls faces was worth a thousand words. And when he put on a blindfold, Adrian had to restrain me from leaving.


Whilst at Pushkar we bumped into Stuart, an Australian traveller we had spent a drunken evening with when we were in Delhi and so plans for a re-match were formulated. As meat, eggs and alcohol are technically 'illegal' in Pushkar, a couple of young guys from the hotel risked 6 days in prison to supply their guests with illicit beer from the nearest town. And when they were actually stopped by the police in possession of the said beer, they were lucky to get away without a beating by paying a 200 Rupee bribe. Stuart introduced us to Geoff and Armani, a lovely young couple from the states with whom we 'hit it off' really quickly. Armani had discovered that for a few dollars, we could rent horses and go for a ride across the desert and dunes. Always keen to incur more damage on our already painful rear ends, Adrian and I readily agreed to join them even though it meant getting out of bed before the crack of noon. It turned out that the horses ranged from steady to insane and I think we were all secretly glad that the boss man accompanied our ride in a camel cart. In fact my old nag took constant effort to restrain it from belting off whilst Adrian's had obviously only been broken in the day before. The camel cart was also a useful place to lodge our water supplies, including my Swiss Sigg water bottle and so I was pretty pissed off when, back at Pushkar, it had mysteriously disappeared. I expected some reparation from the guy in charge - and some was forthcoming, but I didn't expect to see him beating the young kid who was notionally 'in charge' of the cart itself during the ride.

From Pushkar we dodged down to the Ranthambhore Safari Park, where after two 3 hour safaris into the park we completely failed to see any tigers and completely refused to buy any monkey hats. Saw lots of deer, vultures, monkeys, antelope, mongoose and some tiger tracks which Adrian insists were laid by rangers using some special footprint laying machine. Disappointed, we then rode to Agra where Adrian's battery flattened completely outside our hotel. His luck beggars belief. And to top it all, the charging problem turned out to be an open circuit rotor, and we were carrying a spare, and a rotor removal tool!
And as for the Taj Mahal itself, oh boy...
Enter your email address to receive updates to Sean Kelly and Adrian Scott's trip story!
Recent Entries
Archives:
Archives:
Monthly
Archives:
Category
Next HU Events
NEW!

UK - Haggs Bank: Sept. 19-21

NEW!

South Africa: Nov 14-16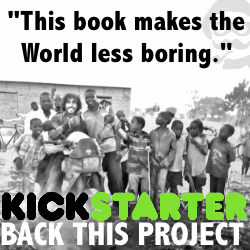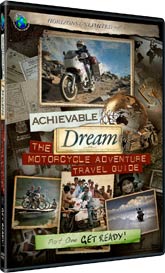 Northerners! The weather outside is frightful, so what better time to start planning your next adventure! To help you get started, for February we're taking 30% off the Get Ready! DVD in the HU Store! Remember to use Coupon Code 'GETREADY' on your order when you checkout.

10th Annual HU Travellers Photo Contest is on now! This is an opportunity for YOU to show us your best photos and win prizes!
NEW! HU 2014 Adventure Travel T-shirts! are now available in several colors! Be the first kid on your block to have them! New lower prices on synths!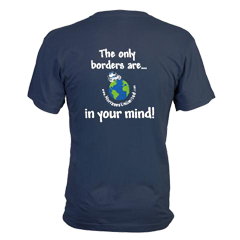 Check out the new Gildan Performance cotton-feel t-shirt - 100% poly, feels like soft cotton!

New to Horizons Unlimited?
New to motorcycle travelling? New to the HU site? Confused? Too many options? It's really very simple - just 4 easy steps!
Horizons Unlimited was founded in 1997 by Grant and Susan Johnson following their journey around the world on a BMW R80 G/S motorcycle.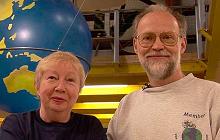 Read more about Grant & Susan's story
What turns you on to motorcycle travel?
Announcements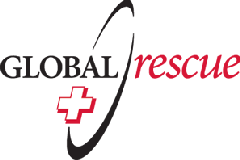 Global Rescue is the premier provider of medical, security and evacuation services worldwide and is the only company that will come to you, wherever you are, and evacuate you to your home hospital of choice. Additionally, Global Rescue places no restrictions on country of citizenship - all nationalities are eligible to sign-up!
Books & DVDs

All the best travel books and videos listed and often reviewed on HU's famous Books page. Check it out and get great travel books from all over the world.
Membership - Show you're proud to be a Horizons Unlimited Traveller!
Horizons Unlimited is not a big multi-national company, just two people who love motorcycle travel and have grown what started as a hobby in 1997 into a full time job (usually 8-10 hours per day and 7 days a week) and a labour of love. To keep it going and a roof over our heads, we run events such as this one (18 this year!); we sell inspirational and informative DVDs; we have a few selected advertisers; and we make a small amount from memberships.
You don't have to be a Member to come to an HU meeting, access the website, the HUBB or to receive the e-zine. What you get for your membership contribution is our sincere gratitude, good karma and knowing that you're helping to keep the motorcycle travel dream alive. Contributing Members and Gold Members do get additional features on the HUBB. Here's a list of all the Member benefits on the HUBB.

MC Air Shipping, (uncrated) USA / Canada / Europe and other areas. Be sure to say "Horizons Unlimited" to get your $25 discount on Shipping!
Insurance - see: For foreigners traveling in US and Canada and for Americans and Canadians traveling in other countries, then mail it to MC Express and get your HU $15 discount!
Story and photos copyright © All Rights Reserved.
Contact the author:
Editors note: We accept no responsibility for any of the above information in any way whatsoever. You are reminded to do your own research. Any commentary is strictly a personal opinion of the person supplying the information and is not to be construed as an endorsement of any kind.
Hosted by: Horizons Unlimited, the motorcycle travellers' website!
You can have your story here too - click for details!