July 25, 2008 GMT
Peru (Part 3)
Leaving Cusco reluctantly and with another send off from the Hotel Manager and his staff, we head to Puno. Sticking to main routes it takes us over high elevation and mountain ranges. As we reach the top of the mountains the view is amazing and the most awesome thing I have ever seen comes into view.
A rainbow in a perfect circle around the sun is visible - it is stunning.

There are two other rainbows alongside us on either side of the mountains below us, with the sun overhead and the rainbow ring, it was an awesome sight and I can honestly say I don't think I will ever see anything like it ever again in my life.

This place certainly is beautiful, I love being up here in the mountains as it feels like you are on top of the world looking down. It is very peaceful and deserted with not a person in sight.
After a couple of hours it flattens out and the weather starts to turn. It is pretty bad and it is so vast that you can see the storms and clouds way off on the horizon and hope that we skirt them.

Eventually we get wet and then worse - a hail storm for 15 mins. It is hammering down on us and there is nowhere to shelter. We continue on slowly but the hail has turned the road into slush and we have road tires on. We skid on a section as Darren tries to slow us down then hit a speed bump and a motorput-put/ bike taxi on the other side. The driver doesn't even look round or stop he just drives off- it must happen all the time!

Finally reaching a great Hotel in town we get given some Coca tea at reception to warm up. We get into our room and ramp up the heating in an attempt to dry out our sopping wet kit.

The hotel is on the banks of Lake Titicata and is a bit pricey for us, but there wasn't a lot of choice and when your sopping wet and frozen saving 50 bucks is not high on the agenda.

Sitting in my bathrobe in the now hot hotel room, I think back to the days ride and I could not believe how quickly the weather changed, as usual I had not fitted my waterproof bottoms into my riding trousers. By the time the rain had turned to hail I could not feel anything from the waist down, you would have thought I would have learnt by now eh? As we approached town, In a matter of seconds the hail turned severe and the road became ice - just what you need when your reactions are dulled by the cold.

The destination for the next days ride is Arequipa we head out expecting more of the same high mountain views, bad weather and hail storms.

The day starts badly when we miss the turning we want to take and Darren is adamant that he is not going to turn round and go back through the town again. I understand it is hard for him riding in the towns with all the hazards but can't help feeling that 10 mins of pain would be better if it gets us on the right road to start with.

There is little point argueing however as I am the one on the back - not the one in control up front.

Heading along for about 40 miles back on yesterdays route, Darren feels that we can pick up a smaller road shown on the GPS which should lead us eventually to the road we should have been on. Unfortunately this means we have to turn off into another town to try and find the smaller road.

The only way to describe this place is utter chaos. There are small winding streets - all very confusing, markets and stalls everywhere, crowds of people in the road, bike taxis everywhere - alongside us, cutting in front and nearly taking us off. Then there are horrendously bumpy and slippery railway lines to cross. What frightens me most about this place is the atmosphere- sometimes you just know when somewhere has a bad vibe. We have to keep stop starting in the traffic which is nerve racking too.

At one point we stop and there are people walking everywhere between the traffic- some man grabs my arm shouting 'you' in spanish and tries to pull me off the bike. I throw my arm up and jerk it away, he lets go as we pull away. 'Get me the hell out of here' I shout at Darren down the autocom before bursting into tears- this was so unexpected and it really frightened me.

Em was clearly upset from being grabbed, I don't know the guys intentions but hope it was more a case of trying to get our attention than anything sinister, either way we were both glad to get back on our right road shortly after the incident.

As any of you who have travelled this way before will know, there are two roads leading to Arequipa from Puno. The first is from the town of Puno itself, but try as I might I could not locate it and rather than ride around the town again, I decided to go for the second road located north of the town - I had clocked it yesterday as we rode in so at least I knew where it was. That was my logic but I understand not everyone would agree with the decision.
(It's very difficult to approve when you are completely left out of the decision making process! EH)

Five minutes after setting off on the road to Arequipa we are stopped at a checkpoint. The stress for Darren is all too much at this point and he loses his temper, starting to punch the tank bag, much to the concern of the Peruvian Policeman watching with his mouth agape.

For obvious reasons I decline to get on the back until he has taken some time to calm himself down. The policeman asks to see our documents and eventually with all being in order we are finally on our way. This road again crosses the mountains and like yesterday it gets really cold very quickly, all too soon it starts to rain for a while before once again the hail storms set in - I know what your thinking and yes I did have my waterproof liners in!

The mountain we pass on this road is called Pichu pichu, not that we see much of it due to the intense fog that clung to the altitude we were at. The road is slippery in places and I keep a delicate grip on the controls trying to keep everything smooth, as we round one bend we come across a tanker lorry on its side in a ditch, proof if it were needed just how slippery the tarmac is up here.

Reaching the town of Arequipa 6 hours later, a car jumps a red light causing me to test the ABS once more. My heart is pounding as yet again my reactions save us from an incident - I think to myself that it's realistically now a matter of 'when' not 'if' we have the big one. This realization sends a shiver down my spine as we pull up to a cheap and basic hotel for $40 then head over to a pizza place down the road.

As we are walking a tiny little girl on the street is trying to sell us matchboxes, she must be about 4 years old and it is dark as she walks beside us chattering away. God knows how but I resist the urge to scoop her up and take her somewhere safe, I give her money instead and worry about her all night.

Darren is acting really strangely this evening and in a very fraught state- his nerves are shot from all the worry about riding / keeping us safe and dogs running out at us.
He says he is scared to get on the bike and has lost his nerve from all the worry.
This really bothered me as it is not really what you need to hear when you are sat on the back – your life in someone else's hands.
We talk about it for an hour or two and I hope that it helped to ease the tension Darren was feeling. I feel that we should stay put for a couple of days until he feels better, but Darren is keen to press on and insists he is fine the next day.

It's true, I was in a bit of a mess, the last few months I have been in my element - just riding and enjoying the adventure.
However since entering Peru things changed for me, the 'offs' on route to Huaraz, the fear of our remote situation and the ever constant fear of animals or other road users taking us off has crept up on me - frankly my nerves are shot.
Talking it over with Em helped, but after being in each others pockets for so long now - part of the tension I am feeling is us, it's to be expected of course. I think it over some more that night and give myself a good talking to - "Darren if it was easy everyone would be doing it...tomorrows a new day and a new country make the most of every day - you know its the tough times that validate the adventure."

We get up early knowing that we have alot of miles to cover and we also have a border crossing into Chile which might take some time out of our day.

We are both looking forward to a new Country. Peru has been a complete rollercoaster and the only way I can describe it is a land of extremes. The scenery is stunning - the roads are terrible. The people are so hospitable yet the food they are serving is awful.

I really feel that in Peru we had met our match.

To a degree I agree with Em, Peru has been the best and worst of times, but throughout the country was spectacular and its people very genuine and friendly - I have a feeling that we will look back on Peru as one of the highlights of the trip.

As we head along the main road out of town we get confused by signs and take a wrong turn. Turning back round we notice alot of cars turning round too.
Thinking they were just lost for a moment like us we continue.
Rounding a bend and stopping suddenly- there are people everywhere and rocks strewn across the road. When we look up and realize the mountainside is full of people throwing and kicking rocks down the side onto the road. Some boulders are big and bouncing through the road into the valley below. We stop not knowing what to do.

A 'friendly' local tells us not to worry and to carry on. I ask people 'whats happening?' no one really says they shrug at us.

We evaluate the situation and as the road bends round we cannot see what happens further ahead - all we know is that our junction to the Pan American highway is ahead and, as it is the only road out of town, we need to get to it.

Deciding to run the gauntlet and ride through the rocks we continue. Darren focuses on avoiding the rocks in the road and I watch the hillside and tell him what rocks are coming and when ie. speed up!!

As we start the bastards start actually throwing rocks and hurling boulders trying to hit us.
I give them the biggest 'British wave' (one finger) as we pass unscathed.

Reaching the other end a group of guys start taunting us by hissing and shouting as we drive past them in the road, one actually throws a rock at us, to which Darren slows down as if to stop, the guy realizing his mistake and runs off...

That particular guy was about 8ft in front of us and had a neckerchief over his face so only his eyes were visible. As we approached he let out a scream and raised the rock in his hand to the air, for a split second our eyes met as he began to throw the rock.
I remember conciously thinking that if the rock hits either of us or the bike, then I am going to run him down. Our eyes are still locked as he thinks twice and releases the rock a fraction later than planned - slamming it into the road before it bounced up and hit my knee, then the bike.

As I slow down the guy runs off, we pass some branches and now being able to see the road ahead realize it is definately impassable. There are burning tyres, branches, stones, boulders, broken bottles and smashed windscreens strewn across the road for about 1/4 mile ahead and worse there are hundreds of people- mob rule, this isn't good.

Again I ask someone what is happening and a kind man expains there is a protest by the Farmers to do with proposed Agricultural laws. He says it is dangerous to pass, no kidding..

We turn around and get the hell out of there after having to run the gauntlet a second time with the guys on the hill. My British wave must have worked because only one rock was thrown on the way back...

What a bunch of nutters...its not just us and non local traffic these guys are targeting, they even throw rocks at woman and children who are trying to get through on foot after the bus drivers give up, we struggle to take it in.

We stop at the first junction with everyone else in cars and ponder our next move. We check with some locals who look at our map with us and confirm that that is the only way out of town.

Great. We head back into Arequipa and decide we have no choice but to hole up and see what happens.

We pass several police checkpoints on the way back with queues of traffic not being allowed through. Everyone looks at us as we pass slowly.

This takes us back through a toll. The moto lane on this side has a giant pothole and steep slope down into the valley so we decide to give it a miss.
This of course causes uproar and several staff come out of their booths to wave at us frantically and get stressed. We point blank refuse to use the moto lane as it is dangerous, (we are not in the mood for being pissed around at this point), suggesting the official takes a look. They don't want to know.
After 5 mins of shouting they tell us to drive up the moto lane on the opposite, ie wrong side of the road into the oncoming traffic- that makes sense! We tell the officials that they are crazy (loco) as we pass.

After driving round town for over an hour trying to find our Hotel from last night we give up and bail out at one called the Sueno. It is in a side street and near to the Plaza del Armas which is the town Centre. I get us checked in and ask about the parking. They have a car park around the back but suggest we put the bike in the Hotel foyer for safety.
The doors are quite narrow but Darren manages after taking the panniers off.

The staff show us to our room insisting on carrying our lids and kit. They show us around then bring us fresh towels. It is amazing how much effort they make to be welcoming and we sit in the room marvelling at how some Peruvian people realise that Tourism is important and make every effort whilst others really don't have a clue and use any excuse to throw rocks at us...

We have WiFi in the hotel (for a $35 room?!) and check the Internet for details on what is happening with the riots. We find out that the whole Pan Am is barricaded from the North to South of Peru and that 1 person was killed, many buses were pelted with stones and windows broken and that the train to Machu Picchu was nearly derailed by locals and pelted with stones.
I feel really sorry for the tourists on the train whose dream trip to Machu picchu has been ruined. That could very easily have been us.

Later that day we order some food as the Hotel has no Restaurant of their own only a Comedor (dining room) they use for breakfast.

The food gets brought to the Hotel and we can eat it in the Comedor.

What actually happens is that the guy on Reception orders it for us then the hotel's waitor runs down 8 blocks to collect it then brings it back to the Hotel. Then he changes back into his Waitor's coat, plates it all and serves it for us at a table using a silver tray...
He then has to clear up and wash all our plates etc. They don't charge any extra -the price is what you would pay if you eat in the actual Restaurant.
I am really gobsmacked by the service they offer- they will do anything for you as the customer, their hospitality amazes me.
I give the waitor all my change as a tip ($10) he is very shy and begrudgingly accepts the tip.

Next day we head out after breakfast to the Tourist Police Office which is a few blocks away. After speaking to someone there they confirm that the roads should be clear by tomorrow.

Then we head into the Plaza del Armas for a look around in daylight. It is pretty busy but has some lovely buildings.
We get hassled alot obviously (because we look like tourists) for trips and tours. It can get off putting sometimes when you just want to hang around and look at buildings or enjoy the town and you always have to watch out for pick pockets.
I use all my spare change up handing it out to beggars - the majority of which have physical disablilities and are unable to get work due to the stigmatism.

We find a supermarket type store and go in to get some water and munchies. I need some toiletries too and we are really surprised to find that all the toiletries like shampoo, conditioners, toothbrushes and toothpaste are all kept in locked cabinets with glass doors.
This means that you have to ask for what you want for it to be unlocked and you can then take it to the till and pay. This makes us really self concious carrying our carrier bags back to the hotel- are we going to get mugged for our shampoo?

This is a frightening example to all of us in the 'civillised' world of just how poor the people here in Peru really are. I certainly use alot less shampoo now...

Next day we start out early in the hope that the roads are clear by now. We are both quite apprehensive. On reaching the same junction we round the corner to find that the road has been cleared and the rocks and boulders at the side of the road. Phew.

Further up the road there is a crew in blue cleaning up the debris.

Once we get on the Pan american highway we both give a loud 'wohoo' and are pleased to be on our way.

We press on happy in the thought that Chile is half a day away, as we round a bend my heart sinks as the view of the road looks like a warzone. This area had not been cleared yet and we have to pick are way carefully through the debris, I have know idea how we did not get a puncture.

A policeman stops us about an hour later - he wants to know the usual where have we come from? where are we going? Then he asks us about the road situation, clearly he hasn't been informed of the road being passable as very few vehicles had braved the route.

Soon enough the sea comes into sight and we follow the coast down to Arica in Chile. This means a border crossing at the end of a long day and is nothing short of a nightmare.

Firstly to exit Peru we need to have four copies of the same yellow form filled in. The customs office cannot give us these forms we have to follow a kind local into the carpark as he has some spare copies in his car. ?

After filling in the four copies by hand at the customs desk the Customs Officer then hands me some carbon paper! Is he taking the piss?! He takes one copy.
Next we get over to Immigration who take the second copy, then we have to drive the bike round the Offices and park up to walk back to the first Office to hand in the third yellow form. Finally we get to drive through the gate into Chile and hand in the last yellow copy.
At this point I am very happy to leave pedantic Peru and it's silly rules.

Entering Chile I then hoped would be a civillised affair. It was nearly as bad as Peru with silly forms and queues of people. It is only when you have to queue in other countries that you realise how very polite we are in England, everyone here pushes in, jostles you and is generally rude.
The term 'personal space' clearly has no meaning here.

While in the above queue a local guy comes over for a chat and is very friendly, he tells us what queue to join first, then next for each of the procesess to enter the country. This is a good start to Chile, I remember thinking.

Just as we say our thanks and goodbyes, an official organising the baggage search takes pity on us and decides to help out by chaperoning us through the whole process onwards. He helps us get our panniers through the scanners, then tells us which queue to join and why, practising his English on us, finally he waves us on our way once all is completed.
Enter your email address to receive updates to Darren & Emma Homer's trip story!
Recent Entries
Archives:
Archives:
Monthly
Archives:
Category
Now that summer is here, get On the Road! Take 30% off the Achievable Dream - On the Road! 2-DVD set until August 31 only.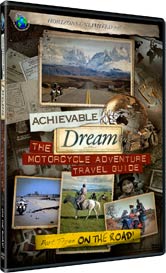 Our veteran travellers share their tips (and great stories) for staying healthy, happy and secure on your motorcycle adventure.
"A fantastic, informative and inspirational DVD."
"It's brilliant - thank you very much!"
Check it out at the HU Store! Remember to use Coupon Code 'ONTHEROAD' on your order when you checkout.
Next HU Events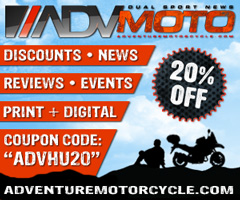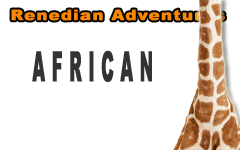 What others say about HU...
"I just wanted to say thanks for doing this and sharing so much with the rest of us." Dave, USA
"Your website is a mecca of valuable information and the DVD series is informative, entertaining, and inspiring! The new look of the website is very impressive, updated and catchy. Thank you so very much!" Jennifer, Canada
"...Great site. Keep up the good work." Murray and Carmen, Australia
"We just finished a 7 month 22,000+ mile scouting trip from Alaska to the bottom of Chile and I can't tell you how many times we referred to your site for help. From how to adjust your valves, to where to stay in the back country of Peru. Horizons Unlimited was a key player in our success. Motorcycle enthusiasts from around the world are in debt to your services." Alaska Riders

10th Annual HU Travellers Photo Contest is on now! This is an opportunity for YOU to show us your best photos and win prizes!
NEW! HU 2014 Adventure Travel T-shirts! are now available in several colors! Be the first kid on your block to have them! New lower prices on synths!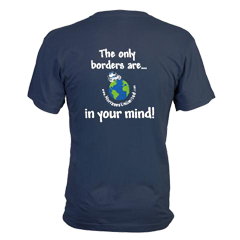 Check out the new Gildan Performance cotton-feel t-shirt - 100% poly, feels like soft cotton!

What turns you on to motorcycle travel?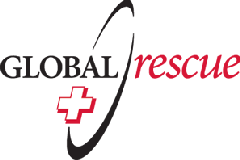 Global Rescue is the premier provider of medical, security and evacuation services worldwide and is the only company that will come to you, wherever you are, and evacuate you to your home hospital of choice. Additionally, Global Rescue places no restrictions on country of citizenship - all nationalities are eligible to sign-up!
New to Horizons Unlimited?
New to motorcycle travelling? New to the HU site? Confused? Too many options? It's really very simple - just 4 easy steps!
Horizons Unlimited was founded in 1997 by Grant and Susan Johnson following their journey around the world on a BMW R80 G/S motorcycle.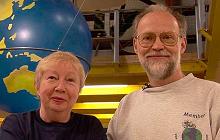 Read more about Grant & Susan's story
Membership - help keep us going!
Horizons Unlimited is not a big multi-national company, just two people who love motorcycle travel and have grown what started as a hobby in 1997 into a full time job (usually 8-10 hours per day and 7 days a week) and a labour of love. To keep it going and a roof over our heads, we run events (22 this year!); we sell inspirational and informative DVDs; we have a few selected advertisers; and we make a small amount from memberships.
You don't have to be a Member to come to an HU meeting, access the website, the HUBB or to receive the e-zine. What you get for your membership contribution is our sincere gratitude, good karma and knowing that you're helping to keep the motorcycle travel dream alive. Contributing Members and Gold Members do get additional features on the HUBB. Here's a list of all the Member benefits on the HUBB.
Books & DVDs

All the best travel books and videos listed and often reviewed on HU's famous Books page. Check it out and get great travel books from all over the world.

MC Air Shipping, (uncrated) USA / Canada / Europe and other areas. Be sure to say "Horizons Unlimited" to get your $25 discount on Shipping!
Insurance - see: For foreigners traveling in US and Canada and for Americans and Canadians traveling in other countries, then mail it to MC Express and get your HU $15 discount!
Story and photos copyright © All Rights Reserved.
Contact the author:
Editors note: We accept no responsibility for any of the above information in any way whatsoever. You are reminded to do your own research. Any commentary is strictly a personal opinion of the person supplying the information and is not to be construed as an endorsement of any kind.
Hosted by: Horizons Unlimited, the motorcycle travellers' website!
You can have your story here too - click for details!