December 11, 2007 GMT
California (Part 1)
After about an hour we reach the centre of Death Valley and the temperature now is seriously close to three figures. I am careful not to let the engine rev too high or labour in too low a gear to avoid heat build up, the temp gauge on the bike is high and Em and I have a sweat on. Along the road there are signs to motorists telling them where the next container of radiator water is located on the road, clearly cars overheat regularly in this enviroment.

As soon as we hit the Valley floor I opened my visor up to feel the heat on my face, which was noticably hot. The area guide leaflet I had read the night before told people to wind the windows down in their car at this point to feel the hot air too.
Things cool off a little as the road rises out of the valley and we get the chance to look back on the dessert.
View behind us

Its not long now before we see the sign informing us that we have made it through wthout issue, two weeks ago we were being snowed on in Colorado and now we have just ridden through Death Valley in 100 degree heat, amazing.

The day was far from over though, we continued past the salt lakes and with the Sierra Nevada mountains to our left, finally rode into Lone Pine where we got a motel for the night, aaah air conditioning.

Lone Pine proved a good stop, so we stayed for a second night, allowing Em a chance to get some sun by the motel pool and me the chance to grab a beer (well we had just rode through the desert).

As the crow flies our next destination was not too far away, unfortunately that crow would be flying over the Sierra Nevada Mountain Range something even the mightly GS can't do. We had originally planned to head up North to Bishop and cross into the Sequoia National Park. Realising our mistake, we leave Lone Pine and head south until we are able to skirt the mountains on a small road and head north-west again towards the Sequioa National Park in search of the giant trees.

On entering the park the roads become very twisty down to first gear at times and we get our first glimpse of just how dry California is after this exceptionally hot summer.

Wildfires are a real problem and as a result the warning signs put everybody on notice that the danger of fire is high.
Smoky Bear

It was a really nice road to be on up here in the mountains, as it wound through the forests. There was very little other traffic around, making it nicer still. We stop to take a picture of the californian hills.

The twisty road leads us eventually through the orange groves of California (Sunkist!) and ultimately our base for the night at the campground in Visalia.

After pitching the tent we head off into town on the bike to find some food, as we had been 'in the sticks' all day with nothing but munchies to get us through. We find a place to eat and just as we are leaving get approached by a local interested in our bike and travels. Unfortunately this guy has a spitting problem - yes you heard right, every 2 mins or so he would spit through his front teeth, luckily not in our direction! Darren and I giggle about it all the way back to the campground.

Some campsites prove to be great, this one didn't, facilities were not good and the noise from the train tracks and road nearby mean that we get little sleep. Also the re-occuring theme of noisy neighbours next door- we don't seem to get a lot of luck when camping!

Next morning dawns hot and we get away early seeing as we were already awake, for the first time in ages we head north toward the second area of the Sequioa National Park.

It is here that the giant trees are, but first on entering the park we are warned that there are road works taking place in the park that could lead to delays. No problem we thought, but the road works were on a stretch of windy road that seemed to climb and climb. For what seemed like forever, we were in first gear on steep uphill grades, with me slipping the clutch to keep pace with the stalling traffic. For the first time on the trip the bike was at maximum temperature on the gauge and I wasn't too far behind, meanwhile Em can feel my concern about overheating and tries to help out by making suggestions on where to stop.

Finally we get our first look at the Sequioa's, the park wardens are doing a controlled burn as we ride through, this helps regenerate the area.

On reaching the main area of the park we get to park up and allow the bike to cool down, while we are waiting we take this pic.

With the bike temp now ok we go further into the forest in search of the largest tree in the World, its known as General Sherman and although not the tallest, it has more timber in it that any other tree on Earth.

These trees make you feel so insignificant, their size but more importantly their age means they take on almost a mystical feel. General Sherman has been estimated to be 2,200 years old.

The road out of the park is once again twisty, but the downhill run is much easier as we see little traffic and progress is good.

I underestimate how long it will take to reach our campground for the night, this leads us to once again run the gauntlet of riding for an hour in the dark. We both need to take into consideration from now on, that the days are becoming increasingly shorter as the weeks tick by.

As the sun sets it gets cold and its not until we reach the campsite that we realise just how cold we are, so we get a cabin rather than pitch the tent. This is just as well as the night is a very cold one.

The reason for choosing this campground was its proximity to Yosemite National Park, meaning the next day would be easy, easy to get to the park and easy to get out of it and find a place to overnight. We had planned to head through the park and out the other side via the Tioga Pass - a beautiful mountain pass at 9,945 feet. This would then put us back onto the 395 road (the road we were originally on East of the Sierra Nevada Mountain range) where we could continue North.

Easy, well no, firstly as we set off it starts to rain, then as we get close to the park the road we need to use has been blocked by a landslide.

After taking the detour we are low on fuel and the petrol station by the entrance is..you guessed it, shut for renovations so we aproach the park entrance and ask where the nearest fuel is.

It turns out that there is a fuel stop within the park, a detour on the other side of the first mountain pass, no problem we should just be able to make it. After the warden takes our money, Em spots a sign on the ground stating the Tioga Pass is closed. We are told that this is currently shut, but should reopen in time for us to use it at 2pmish, great, we plan to get fuel then head up to Tioga for 2ish as directed.
El Capitan - The biggest piece of granite in the world

So after paying our $20 entry fee we head off past the giant piece of granite known as El Capitan and head up the mountain road towards the fuel stop approx 18 miles away (We have about 20 miles left in the tank). The clouds look threatening and its starting to rain, as we climb higher to 4000ft the rain turns to hail, big lumps of hail, bugger.

We have to pull over because as usual I havent fitted my waterproofs in my kit and as usual Em has, this means that I am behind a tree in a hail storm stripped to my undies getting my kit sorted, you can't beat forward planning. As Darren is doing this I watch on in horror - it's freezing by now and I am jumping up and down to keep warm! I spot some rather large scat by the tree (bear or mountain lion pooh?) and decide I am safer waiting by the bike.

Back on the bike we continue to climb up the pass until we reach about 5000ft, then the hail turns to snow and really starts to come down. The park rangers are out assessing the road and slowing everyone down.

We round a corner and the road is now slushy, a group of Harley riders sheltering under some trees wave us to slow down, which we do and around the next bend the road is particularly hazardous.

Eventually we reach the fuel stop and just in time too, we are very low. The petrol station is packed with bikes as some 40 or so harley riders on a group ride out are waiting for the weather to clear.

After filling up we grab a coffee to warm up while talking to some more Harley riders who were stopped and contemplating riding up the pass where we had just come from. We advise them against it due to the snow and their road tires, one guy we are talking to pulls out his ipod to show us a picture of himself and his Harley parked at the sign on the Arctic Circle. He had seen our stickers from the Prudhoe trip on the panniers and wanted to show us he made it as far as the Arctic Circle - on a Harley, fair play. His bike looked like it had done it too, but I prefered it to his mates polished pristine machines.

So we head back out into the snow, back over the pass and if anything it seems to be getting heavier, but at least the road is clear.

Gradually as we desend back into the main park the snow stops and we park up by the waterfall to contemplate our next move. We realise now that our planned exit out of the park is shut due to snow (we had assumed roadworks) and clearly it was not worth riding for the next couple of hours through the park to the pass only to be turned back. Besides we were now cold, wet and had a feeling that today was really the sort of day you should write off, so we bailed out, back to the entrance we came in at, where Em proceeded to give the Ranger a ticking off for taking our money when most of the park was inaccessable.

With our $20 back in Ems pocket we head back to the campground we left that morning, the rain is really coming down now proving that we made the right decision. On reaching the campground the girl in the office tries to charge us more than the previous night, Em tells her where she can stick her Cabin and we head out into town once more in the rain.

We get to the town of Mariposa and stop at a really nice looking restaurant, the owner is really friendly and does not seem to mind as we drip all over her carpet. While ordering our food another biker comes in, he has rode up from the Bay area on his Ducati and like us has got rained off in Yosemite.

We invite him to join us and we talk about bikes and trips. We finish eating and Em gets the bill while I continue to talk to John. If you have read the previous blogs you will understand what happens next, we make a quick exit after saying our goodbyes and just as we are about to ride off John comes running out shouting "how dare you pay for my meal!" we smile back and tell him the story of the Harley guys in Moab, he looks dumbstruck, "well, here's my number, if you are ever in the bay area, foods on me" with that we shake hands and ride off and find a cheap motel in town.

The next day dawned sunny and warm, a welcome suprise after yesterdays rain and we adjust the route for the day. Having not been able to exit Yosemite as we had planned meant that now we would be heading up Highway 49 from Mariposa towards Sacramento.

This turns out to be a stroke of luck however, as the road is a fantastic bikers road, its sunday and we share the road with the local bikers and the odd CHiP. I am riding hard, pushing more than usual my male genes on overdrive as I try to keep ahead of the other bikes on the twisty road. Probably not sensible given how loaded up we are, but theres British pride at stake here.

After a while I gesture to the guy behind to come through on a couple of occasions, but he signals he is happy to follow, eventually seeing some Deer by the side of the road I slow the group down and watch my mirror as the guys behing stop one by one, waiting for their buddies to catch up - probably in preperation to turn round and ride the road again, back home I would be doing the same.

We pull over for fuel soon after and get chatting with a local guy who is interested in our trip. On hearing that we were heading for Sacramento he tells us that his brother in law lives there and would be happy to put us up! "Just tell him Mike sent you" then gave us this guys address. Very friendly, but we couldn't impose, people are real friendly out here.

On arriving at the campground near Placerville, our stop for the night, we realised that we could get a motel for the same money as the campground was pricey. So we ride a couple of minutes down the road to a Super 6 motel for a couple of nights.

We need to be in town for a couple of days because Em had planned ahead and booked herself a hair appointment in Citrus Heights. We stay for 2 nights to get this done and Darren drives me to the mall the next day for the appointment, where I have to take off my biker gear in the carpark and stuff it in the empty panniers. All this hassle is worth the effort however.

When we leave the next day the plan is to make it to Shingletown, which is about 250 miles to the north. Following the GPS we seem to be forever taking backroads and at one point we are riding through an orchard, more importantly we dont seem to be eating the miles up as I had expected.

Eventually we reach a main highway, one that I knew we should be taking, but the
GPS says otherwise and I realise there has got to be a problem. We pull over and I take a look at the settings on the GPS and sure enough some idiot had set it to avoid highways...

Proving that navigation systems are far cleverer than the people trying to program them, our unit had managed to take us 100 miles north in Northern California without hitting a major highway, quite an achievement.

Thankfully we still made it to our campsite without doing too many extra miles and once again decided on a cabin as the temperature had dropped considerably with our journey north.

The next morning see's us setting out later than expected after spending about an hour chatting to some locals in the cabin next door. It is quite usual for us to get accosted by someone or other wanting to hear about the bike, the trip etc. These guys are here for the fishing and proudly show Darren their catches (I decline as I am not good with dead animals!).

I double check the GPS settings and we set out of the campground, through the town of Reading where we stop for breakfast on route to Eureka. This destination will be our starting point to ride Route 1 down the Pacific Coast.

Our stop for breakfast is a pancake house which is painted bright pink. Inside the pink theme continues with huge baskets of fake flowers hanging from the ceiling, with trailing flowers, you almost can't see the ceiling! This place is packed full of locals which is a good sign. The food was great and it was just as well because it was our last decent meal for a while.

The road to Eureka follows the Trinity River and so twists and turns and is really enjoyable. The only cause for concern is that the petrol stations are limited, on more than one occassion we start to get anxious, only for a fuel stop to thankfully appear.

Before too long, Em and I can smell the sea and we roll into Eureka, finding our campground behind a lumber yard, we get unpacked. A simple run into town to get "munchies" turns into a nightmare as we hit rushhour in what we now realise is a pretty big town with lots of one way streets.

In the morning I get chatting to a fellow camper, he is ex American military and spent time in Germany so has many British friends. We get packed away, check the bike over and then head south once more down Highway 101, it somehow feels better to be heading south again.
Posted by Darren Homer at December 11, 2007 12:34 AM GMT

Enter your email address to receive updates to Darren & Emma Homer's trip story!
Recent Entries
Archives:
Archives:
Monthly
Archives:
Category
NEW! HU 2015 Motorcycle Adventure Travel Calendar is now available! Get your copy now for some terrific travel inspiration!
HUGE, 11.5 x 16.5 inches, beautifully printed in Germany on top quality stock! Photos are the winning images from over 600 entries in the 9th Annual HU Photo Contest!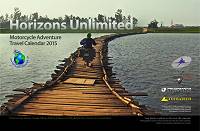 "The calendar is magnificent!"
"I just wanted to say how much I'm loving the new, larger calendar!"
We share the profit with the winning photographers. YOU could be in the HU Calendar too - enter here!
Next HU Events
Germany: May 14-17
Canada Ontario: Jun 18-21
Ireland: June 26-28
Colorado: July 17-19 TBC
Canada West: Aug 20-23
USA California: Sep 24-27
Aus Queensland: Sep 24-27
USA North Carolina: Oct 8-11
Aus Perth: Oct 9-11
Germany: Oct 22-25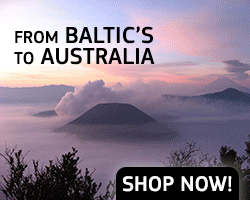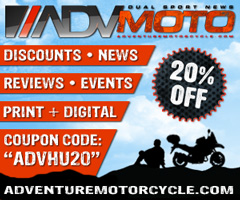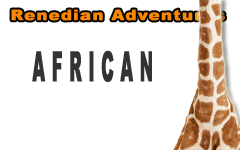 What others say about HU...
"I just wanted to say thanks for doing this and sharing so much with the rest of us." Dave, USA
"Your website is a mecca of valuable information and the DVD series is informative, entertaining, and inspiring! The new look of the website is very impressive, updated and catchy. Thank you so very much!" Jennifer, Canada
"...Great site. Keep up the good work." Murray and Carmen, Australia
"We just finished a 7 month 22,000+ mile scouting trip from Alaska to the bottom of Chile and I can't tell you how many times we referred to your site for help. From how to adjust your valves, to where to stay in the back country of Peru. Horizons Unlimited was a key player in our success. Motorcycle enthusiasts from around the world are in debt to your services." Alaska Riders

10th Annual HU Travellers Photo Contest is on now! This is an opportunity for YOU to show us your best photos and win prizes!
NEW! HU 2014 Adventure Travel T-shirts! are now available in several colors! Be the first kid on your block to have them! New lower prices on synths!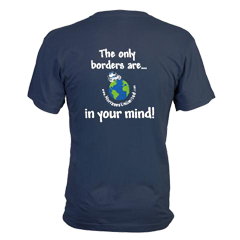 Check out the new Gildan Performance cotton-feel t-shirt - 100% poly, feels like soft cotton!

What turns you on to motorcycle travel?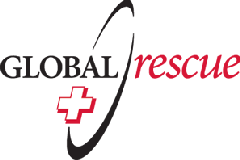 Global Rescue is the premier provider of medical, security and evacuation services worldwide and is the only company that will come to you, wherever you are, and evacuate you to your home hospital of choice. Additionally, Global Rescue places no restrictions on country of citizenship - all nationalities are eligible to sign-up!
New to Horizons Unlimited?
New to motorcycle travelling? New to the HU site? Confused? Too many options? It's really very simple - just 4 easy steps!
Horizons Unlimited was founded in 1997 by Grant and Susan Johnson following their journey around the world on a BMW R80 G/S motorcycle.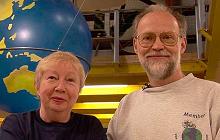 Read more about Grant & Susan's story
Membership - help keep us going!
Horizons Unlimited is not a big multi-national company, just two people who love motorcycle travel and have grown what started as a hobby in 1997 into a full time job (usually 8-10 hours per day and 7 days a week) and a labour of love. To keep it going and a roof over our heads, we run events (22 this year!); we sell inspirational and informative DVDs; we have a few selected advertisers; and we make a small amount from memberships.
You don't have to be a Member to come to an HU meeting, access the website, the HUBB or to receive the e-zine. What you get for your membership contribution is our sincere gratitude, good karma and knowing that you're helping to keep the motorcycle travel dream alive. Contributing Members and Gold Members do get additional features on the HUBB. Here's a list of all the Member benefits on the HUBB.
Books & DVDs

All the best travel books and videos listed and often reviewed on HU's famous Books page. Check it out and get great travel books from all over the world.

MC Air Shipping, (uncrated) USA / Canada / Europe and other areas. Be sure to say "Horizons Unlimited" to get your $25 discount on Shipping!
Insurance - see: For foreigners traveling in US and Canada and for Americans and Canadians traveling in other countries, then mail it to MC Express and get your HU $15 discount!
Story and photos copyright © All Rights Reserved.
Contact the author:
Editors note: We accept no responsibility for any of the above information in any way whatsoever. You are reminded to do your own research. Any commentary is strictly a personal opinion of the person supplying the information and is not to be construed as an endorsement of any kind.
Hosted by: Horizons Unlimited, the motorcycle travellers' website!
You can have your story here too - click for details!