Russia - the West
June 10, 2008 GMT
St Petersburg
31 May to 5 June 08

Saint Petersburg, henceforth known as St Pete, is in the top left hand corner of the Russian Federation and is, therefore, the logical place to start a crossing of this country which ends at Vladivostok, henceforth known as Vlad, located in the bottom right hand corner. It is almost a bonus that this is a legendary city, famed for its beauty, its cultural treasures and its heroic history in defying the Nazi Army in a bloody two year siege.

We knew the city would be easy enough to find, it is hard to misplace 4.5 million people, but our pre-booked hotel was another concern. We had no paper maps and only some general digital maps for the GPS. The best we could do was to find the Lat/Long of the suburb from Google, pick a point and set it as a GPS destination and then use this as a general guide of direction through the city. As it turned out, this took us through the centre of town on a busy Saturday, but it got us to the correct suburb where one stop for directions at a servo found us settled with time to spare.

The city was largely rebuilt after WWII but is still a monumental. St Isaac's Cathedral gives a feel for the grand style of the place.




Although some of it, like the south portico of the New Hermitage...




...is a little excessive for our tastes.

The city is built on the delta of the Neva River and has water, and mosquitoes,everywhere. It also has some nice canals complete with ferries to move the locals and tourist boats to move the terrorists.




This leaves some beautiful streets where the most elegant of the old houses are positioned along the canals.




I particularly liked the view along the canal to the Church of the Saviour on Spilled Blood with its colourful onion domes shining in the late afternoon sun.




There are few reminders of the destruction of WWII, but this stenciled sign on a city wall has been kept fresh as a memorial.




It warns citizens that they are on the side of the street most dangerous in an artillery attack!

Interestingly, although we stayed way out in the suburbs, where the tariff was still extortionate, getting around was easy. The city has a great metro system. It is fast, clean and cheap, and....




...a long way underground!! It dropped us in our suburb, which was a tourist free zone, near a nice supermarket.

The first time we went in to buy some dinner on the way home we were reminded of the time during the Cold War when there were many shortages of consumer items. The belief in the West at the time was that it was no use talking to people about human rights if they had other, more basic, problems on their mind: like feeding the family.

It was obvious at the first stop that...




... the Russians had achieved "The Freedom of the Sausage". We were yet to see if this translated into other freedoms as we had hypothesized.

Of course, the thing that everyone "has" to see in St Pete is the Hermitage; the rightly famous museum and custodian of a goodly share of the "West's" cultural heritage.




The building itself is impressively large without being excessive in the way of other some grand buildings.

We queued for an hour to get in and intentionally left our camera behind so that we could concentrate on the art. This turned out to be a mistake, not because we needed a digitally enhanced Matisse or two to liven up the blog, but because the antics of some of the other visitors were worthy of recording.

The Hermitage is simply amazing! There are not just one or two, or a few, of each of the important artists. There are so many that they fight for space in this gigantic complex. There are rooms full of Picassos, truck loads of Rembrandts, a shed full of Renoirs, Gauguins a dime a dozen, and a gaggle of El Grecos. It would take a week to give the displayed part of the collection a cursory once-over. The millions of pieces not on display are another story altogether.

Jo had done some excellent research on the collection so we concentrated our day on the major European art. We bypassed all galleries that were not on the plan, made straight for the areas of interest and stuck to our task all day, and, it was amazing and worthwhile.

The place was crowded and it was impossible to ignore the crush. Two groups struck us as interesting. The first were the "digital camera users". Having paid a small extra fee to use their cameras, they rushed up to each painting pausing long enough to focus it on the screen, before pressing the shutter and rushing off.

We discussed what they might do with the images. Did they take them home, blow them up to life size and study them at their leisure? Would this allow them to understand the emptiness in the eyes of Picasso's Absinthe Drinker that had left us so troubled? And how did they reconcile that they had only ever seen these things vicariously through a 2 inch LED screen?

The second group of interest was the tour group inmates. They caterpillared their way through the building, milling along. Each group followed a leader holding aloft a marker showing the name of their cruise ship or tour. They walked on in silence as each individual had a headset connected to a small radio receiver. The guides talked continually into a headset-mic pointing out some facts of interest for selected exhibits as they passed. There was time only for a glance. There was no time to linger.

Often, groups would pass in opposite directions. Mauls of aging Americans and well-to-do Japanese, each listening to their own drummer, played out a silent ballet of side-stepping, worried only about falling behind the voice in their heads.

Some group tours were no doubt better than others, but it seemed to us that most would simply allow the members to say that they had been to the Hermitage, and maybe to recall a few facts, but nothing more.

Our final observation on the Hermitage concerns the exhibition itself. There are so many exhibits jostling for wall space that much is not shown to advantage. Most of the paintings are framed in glass. This reflected the poor lighting, overlaying a reflection of the observer on the image that caused us to constantly shift position to see different details. Some were so poorly lit that a clear view was not possible from any angle.

We have many thoughts about our visit to the Hermitage, but it is too early in our exploration of Russia to make much sense of it yet. We are, however, very pleased we went and satisfied that the $16 entrance fee was well spent.

Having arrived into St Pete through the centre of the city, we cunningly planned our escape by heading out to join a ring-road running around the eastern boundary. We found the ring-road without trouble and thought we were onto a winner as we thundered south on an 8 lane freeway. Our smugness lasted about 15 km until the traffic ground to walking pace and we found ourselves trapped in the middle of ...




...a good old fashioned traffic jam. The Elephant got hot. Aging Ladas boiled and stopped in the middle of lanes adding to the congestion. Ancient trucks covered everything in a pall of black diesel soot. It took more than an hour to inch forward to the cause of the problem and break free. Six lanes over a new bridge merged into two lanes at the place where an on-ramp added traffic from the city!

We were starting to learn that things aren't always what they seem in Russia.
June 18, 2008 GMT
Moscow
Moscow!

Moscow! What can we say?

Well, quite a lot actually, starting with our stop at the town of Velikiy Novgorod on the way there from St Pete.

This ancient Russian town was an important part of the formation of the Russian nation and culture and it wears its heritage with considerable pride and style. Located on the Volkhov River, we loved the way that they had created a little beach culture right below the wall of the kremlin (kremlin is a general term referring to the fortified central administrative district in an old city).




This huge Millennium of Russia Monument in the centre of the old city was also of interest...




...unveiled in 1862, it has all of the important characters of Russian history in three llevels of statues and base relief. In 1944 the visiting Germans cut it up and were ready to ship it back home. No wonder they are suspicious of tourists here!

We also liked this "leaning" bell tower...




...but the best for Jo was this tiny 1406 Church of Peter and Paul.




Our great find in V Nov was this little cafe...




...obviously named after our friend and neighbor back on the Gold Coast, Gioia Berry.

The run down to Moscow was also notable for our first encounter with the notorious Russian constabularies (there are many). The first was a show and tell with a radar gun which resulted in a stern warning, a big grin and best wishes for our visit.

The second ran closer to the script and resulted in me purchasing a ticket to the Policeman's Ball in exchange (fair of course) for return of my documents. The Elephant, honest soul that it is, disapproved of all of this, grumbled a bit, and spent the afternoon being naughty and splitting lanes in the city traffic.

The Moscow traffic was almost a pleasure after the run down, and that is certainly saying something as this is a huge city (more than 10 mil) with world class traffic congestion! It is also monumental and beautiful, clean, safe and well organised.




We only had a few days in Moscow and we had a lot of administration to get done in addition to seeing the sites. This proved to be less of a task than we had anticipated thanks mainly to the efficiency of the Moscow metro. This masterpiece of organisation moves 9 million Moscovites each day with admirable speed and no real fuss at all. At 75 cents a ride it is also affordable to all.

We stayed at a hostel, that was cheap in Moscow but dear anywhere else in the world. Its best feature was its helpful staff, Ana...




..., known to us as Madame Cinq Dihrum, after swapping great stories about travels in Morocco, and Dimitri, who avoided the camera, but finally explained the Russian visa registration requirements.

We rode the subway and walked, and walked and walked. By the time we had our Mongolian visas and done the main sites, we had covered 30 km around inner Moscow. Another city we know pretty well!

Interestingly, the Russians had told us that we would have a terrible time with the Mongolians as they are "so bureaucratic". On the basis that it takes one to know one, we expected the worst. What we encountered was a friendly and helpful consul who sorted the papers, separated us from $90 each, and had us out the door with our visas in record time. You may recall that our Russian visas took months and cost us about $1500 all up. There was nothing for it but to go sightseeing.

The Kremlin, including the Assumption Cathedral shown here...




...was spectacular without being ostentatious. They had this great old gun called the Tsar Cannon, which I have included in honour of Burkey, who used to be a devotee of St Barbara, and who remembers a time when gunners really did have big balls!




Red Square wasn't red at all. In fact, they were setting up the stage for an Independence Day celebration which seemed decidedly un-Red to me.




St Basil's, at the end of the square, looked better in real life than it had in the glossy travel shows. Inside, however, we were surprised at how small and pokey it is.

Jo reckons that Moscow strays are a little spare on it after those in Athens...




...but this lot seemed content with life on a warm Sunday afternoon.

The best thing by far about our visit to Moscow was our chance meeting with Ksenia and Andrey, a Moscow biker couple we met through a chance Internet contact. Hearing that we were having difficulty finding affordable accommodation, they kindly offered us a billet at their flat. Unfortunately, timing and location combined to stop us taking advantage of their offer. We did, however, catch up with them on a warm Sunday afternoon for a ride around Moscow.

With Andey setting the pace on a Yammy FJ 1300, that looked like it had more "blues" than hot dinners, and Ksenia as Tail-end-Charlie on her pristine GSX 600 (Suzuki, way of life), we charged around some of the important Moscow sites.




Although our hosts were modern, sophisticated young professionals, we were delighted to find that they were proud of their country and its heritage and that they knew all of the foundational stories and told them well. We visited the memorial complex at Victory Park ...




...and had a reminder of the still raw trauma of WWII in this country. The complex includes monuments to all of the armies and fleets that fought in the conflict and a public reference database to help family trace the history of those who served.

On Sparrow Hill...




...we had a great view of the city, including the football stadium where two English teams recently played the European Cup final. When I asked if the English fans had been a problem, Andrey just laughed and said that compared with Russian fans they were nothing to worry about and that the police had plenty of practice at dealing with stroppy crowds!

In an inner-city park we found a jazz band...




and an exhibition of underwater photography...




...including this Leafy Sea Dragon from south eastern Australia. Since I had seen Dragons similar to this diving in southern NSW, I enjoyed telling Andrey something about the GSL.

We rode past...




...the famous White House, and...




...visited the site of Moscow's new Multi-Function Center. All of this was very impressive, but the highlight of the day was a visit to the Moscow Bike Center.



This amazing complex is the home of the Night Wolves, Russia's oldest bike club. It is inside a secure complex and includes a coffee shop and restaurant, stage area, bike servicing facilities and the clubroom (off limits to non-members)




The complex looks like a set from Mad Max 2...




...amazing in the daylight, it must be eerie at night.




The facility provides a drop-in place for all bikers, not just Night Wolf members...




..., but the big glasses in the photo of Andrey telling Mike why the Ural was such a good bike they named a mountain range after it, contain tea! The new drink-driving rules here are so draconian that any alcohol on the breath and its shanks pony for a half a year! What makes it worse is that if you decide that you would like to purchase a ticket to the policeman's ball, the cost would be astronomical. Bikers' Tea it is then!

We were lucky enough to meet the President and Secretary of the Night Wolves. They were interested in our journey and offered to provide contacts along the way in case we get into a jam. We were quick to accept. It seemed to us that they would be handy blokes to have around in a crisis.

By Tuesday evening 9 June, we had all of our administration done and we were ready to go. This included the purchase of a new set of knobby tyres for the Elephant. We will take these forward to Irkutsk and fit them before the roads turn to mud or dust (depending on the weather). Moscow is the last place to get them. We had our route planning done and, apart from breakdown, nothing good co wrang.




Two extra tyres!

A Bad Start
10 to 12 June 08
We bolted out of Moscow on 10 June having calculated that this was the last day to leave to make a comfortable run to the Mongolian border 6000 km away if we intended to stay on our schedule. We navigated out of the Moscow megopolis with relative ease and headed east towards the industrial town of Nizhniy Novgorod 450 km away. This was to be our first overnight.
We were on one of the major commercial highways in Russia, the traffic was heavy and the road conditions varied from motorway to goat-track. On the good sections of road we made the best of it and ran hard. On the bad sections we ground out the kilometres using the Elephant's acceleration to blow past other traffic at every chance. We made the 450 km out to Nizhniy Novgorod by 1600 and started looking for a hotel.
And that's when the wheels fell off. We tried 5 hotels and none would accept us as guests. They all claimed we had visa irregularities. We were sure of our ground and Jo (who is responsible for organising accommodation) pointed out that we were complying with the new, 2007 regulations. She was told at one hotel that the new rules were fine for Moscow, but in Nizhniy Novgorod they were not applying the new rules and we would have to comply with the old ones.
If there is one thing we can do it is take a hint. They clearly didn't want us in this town. With the daylight starting to fade we got out of town in a hurry looking for some place to stay. In a small village 25 km away we rocketed past a café that looked like it might have rooms and had U-turned and stopped out the front in a few seconds. Jo was already off the back of the bike and looking for the way-in when I noticed that the place had a staff of about 8 girls, all dressed for "work". A couple of the girls came over to talk to Elephant.
All seemed to be going well when Jo returned with a room key and the barman to open a storage shed for Elephant. We unpacked and carried our gear in past the disco room complete with mirror ball and the bar. We had a room in the quiet corner of the accommodation floor and with the madam positioned behind her disk and ledger at the top of the stairs, we were confident of not being disturbed. Although, after 12 hours on the bike, the thought of a back rub did cross my mind.
We were sure to get a sound night's sleep with sheets like these!
Whatever the activities of the Helping Hands' Motel, we had a quiet night and slept soundly. In the cold light of the next day we assessed our situation and decided that whatever the "legal" position, we needed to sort out our visa problem before we continued. There was nothing else for it but to return to Moscow. I pointed Elephant back down the highway and, with rain clouds forming, got down to the business.
Six hours later we were back in Moscow, just a little wet, and two hours after that we had the "unnecessary" paperwork in our possession. Pizza, beer and a good night's sleep helped us to reconcile the two days and 1000 km we had just burned.
With an early start and the benefit of having done it before, we were out of the city in under 40 minutes on the morning of 12 June so we stopped for a breakfast of pancakes and coffee. With a full belly to set us up for a long ride we rolled Elephant into the river of traffic and let it carry us along. I looked down at the GPS to check our navigation. The message on the screen was simple enough. "Go East" it said, and so we did.

Enter your email address to receive updates to Mike and Jo Hannan's trip story!
Recent Entries
Archives:
Archives:
Monthly
Archives:
Category
NEW! HU 2015 Motorcycle Adventure Travel Calendar is now available! Get your copy now for some terrific travel inspiration!
HUGE, 11.5 x 16.5 inches, beautifully printed in Germany on top quality stock! Photos are the winning images from over 600 entries in the 9th Annual HU Photo Contest!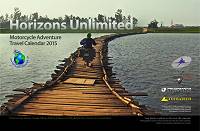 "The calendar is magnificent!"
"I just wanted to say how much I'm loving the new, larger calendar!"
We share the profit with the winning photographers. YOU could be in the HU Calendar too - enter here!
Next HU Events
Canada West: Aug 20-23, 2015
USA California: Sep 24-27, 2015
Aus Queensland: Sep 24-27, 2015
USA North Carolina: Oct 8-11, 2015
Aus Perth: Oct 9-11, 2015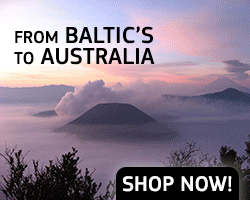 Take 40% off Road Heroes Part 1 until October 31 only!
Road Heroes features tales of adventure, joy and sheer terror by veteran travellers Peter and Kay Forwood (193 countries two-up on a Harley); Dr. Greg Frazier (5 times RTW); Tiffany Coates (RTW solo female); and Rene Cormier (University of Gravel Roads).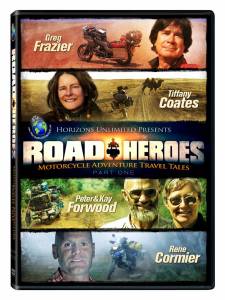 "Inspiring and hilarious!"
"I loved watching this DVD!"
"Lots of amazing stories and even more amazing photographs, it's great fun and very inspirational."
"Wonderful entertainment!"
Check it out at the HU Store! Remember to use Coupon Code 'HEROES' on your order when you checkout.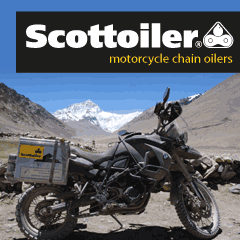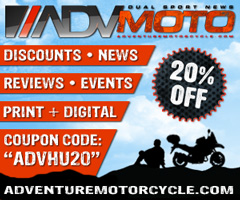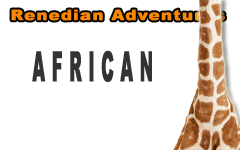 What others say about HU...
"I just wanted to say thanks for doing this and sharing so much with the rest of us." Dave, USA
"Your website is a mecca of valuable information and the DVD series is informative, entertaining, and inspiring! The new look of the website is very impressive, updated and catchy. Thank you so very much!" Jennifer, Canada
"...Great site. Keep up the good work." Murray and Carmen, Australia
"We just finished a 7 month 22,000+ mile scouting trip from Alaska to the bottom of Chile and I can't tell you how many times we referred to your site for help. From how to adjust your valves, to where to stay in the back country of Peru. Horizons Unlimited was a key player in our success. Motorcycle enthusiasts from around the world are in debt to your services." Alaska Riders

10th Annual HU Travellers Photo Contest is on now! This is an opportunity for YOU to show us your best photos and win prizes!
NEW! HU 2014 Adventure Travel T-shirts! are now available in several colors! Be the first kid on your block to have them! New lower prices on synths!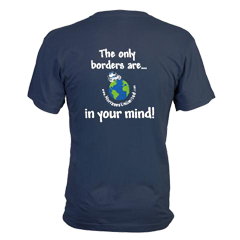 Check out the new Gildan Performance cotton-feel t-shirt - 100% poly, feels like soft cotton!

What turns you on to motorcycle travel?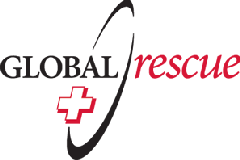 Global Rescue is the premier provider of medical, security and evacuation services worldwide and is the only company that will come to you, wherever you are, and evacuate you to your home hospital of choice. Additionally, Global Rescue places no restrictions on country of citizenship - all nationalities are eligible to sign-up!
New to Horizons Unlimited?
New to motorcycle travelling? New to the HU site? Confused? Too many options? It's really very simple - just 4 easy steps!
Horizons Unlimited was founded in 1997 by Grant and Susan Johnson following their journey around the world on a BMW R80 G/S motorcycle.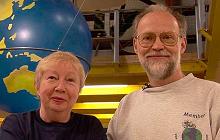 Read more about Grant & Susan's story
Membership - help keep us going!
Horizons Unlimited is not a big multi-national company, just two people who love motorcycle travel and have grown what started as a hobby in 1997 into a full time job (usually 8-10 hours per day and 7 days a week) and a labour of love. To keep it going and a roof over our heads, we run events (22 this year!); we sell inspirational and informative DVDs; we have a few selected advertisers; and we make a small amount from memberships.
You don't have to be a Member to come to an HU meeting, access the website, the HUBB or to receive the e-zine. What you get for your membership contribution is our sincere gratitude, good karma and knowing that you're helping to keep the motorcycle travel dream alive. Contributing Members and Gold Members do get additional features on the HUBB. Here's a list of all the Member benefits on the HUBB.
Books & DVDs

All the best travel books and videos listed and often reviewed on HU's famous Books page. Check it out and get great travel books from all over the world.

MC Air Shipping, (uncrated) USA / Canada / Europe and other areas. Be sure to say "Horizons Unlimited" to get your $25 discount on Shipping!
Insurance - see: For foreigners traveling in US and Canada and for Americans and Canadians traveling in other countries, then mail it to MC Express and get your HU $15 discount!
Story and photos copyright © All Rights Reserved.
Contact the author:
Editors note: We accept no responsibility for any of the above information in any way whatsoever. You are reminded to do your own research. Any commentary is strictly a personal opinion of the person supplying the information and is not to be construed as an endorsement of any kind.
Hosted by: Horizons Unlimited, the motorcycle travellers' website!
You can have your story here too - click for details!