July 06, 2008 GMT
Rain, mud and Mongolian Biffo
29 June to 4 July 08

Closing up on the Mongolian frontier the day before we crossed allowed us to be second in line when the gates opened. We were feeling confident that we would be through and on our way to Ulaanbaatar in an hour at the most.

Five hours later, with both of us feeling dehydrated in the summer heat, the last gate was opened and a bored guard wished us welcome to Mongolia. If our two and a half hour effort to get into Russia was a black comedy, our exit had all of the style of a Greek tragedy including a chorus of Russian border clerks.

The "problem" was that the entry document for Elephant was only issued for a period of two weeks and we been in the country for a month. Since it was written in Russian we had no way of knowing that it was different from our three-month visas and three-month bike insurance! Our failure to pick up this clerical error was, of course, a heinous crime for which we had to pay. There was nothing else for it but to buy a table for 10 at the Policeman's Ball.




As soon as we were clear of the dusty border village, we needed a quick "pit" stop but where are the trees?

An easy run down to the capital Ulaanbaatar gave us a chance to cool down as we climbed up to 1500 metres. We had done no preparation for our visit to Mongolia but had no trouble changing some money, finding a good, reasonably priced hotel, and getting ourselves well fed. Fortunately, there was no cabbage soup on the menu!




This huge statue of Genghis Khan adorns the front of the Parliament building.

Mongolia is a vast country (about one sixth the size of Australia) but with only 2 million people. More than one million of these live in Ulaanbaatar leaving the remainder of the country short of urban centres. UB is a dusty (or muddy) crush of humanity that is full of energy and a little shambolic. Long term readers of this blog would conclude that it is our type of town!




There is a good level of development underway in Ulaanbaatar but the city still needs considerable investment.

Walking back to our hotel after dinner one evening we noticed a sign for the Mongolian Harley Club Bar and Grill. When we spotted a couple of bikes we went to investigate. We found one guy who spoke some English, and another who spoke German, and explained why we were in UB. Within a minute we were inside the bar drinking beer with a bunch of Mongolian bikers and swapping our stories.




I am sure they paid a licence fee to use this design!

One fellow turned out to be a superintendent of traffic police who gave us his mobile number as a get-out -of-gaol card. Another ran emergency coordination at the airport, played nice guitar and sang sad Mongolian songs.

The policeman had spent three years studying in East Germany, an experience he hated. He had been beaten by Neo-Nazi skin heads and been at the back end of some pretty bad discrimination.




Mongolian skin-heads are not noted for their violence.

The following day we took the bike out to ride around the sights and ran into Emil and Wolfgang, the two German BMW riders we had met in Irkutsk. They were on their way to the Russian Embassy to try to sort some visa problem. Later we walked past the Russian compound and found a group of Polish guys on a range of bikes who were trying to sort out their Russian visa problems. A pattern was starting to emerge!




Peter the Pole gave Mike some good information on the condition of some key roads. These guys had found the going tough.




We decided not to complain about how the Elephant looks fully loaded after seeing these set-ups.




Peter and Robert exchange information with Mike.

On the afternoon of 1 July, we were walking back from the central market when we saw a large demonstration underway in the central city area. Having always taken the view that there is nothing as pathetic as an innocent bystander, we passed by on the other side of the road and didn't stop to investigate. The cause of the demonstration was dissatisfaction with the results of a recent general election.

An hour later, while we were having dinner, the demonstration turned ugly and then degenerated into a riot. The authorities were caught flat footed and by the time police reinforcements were on the scene the headquarters of the ruling party was on fire along with the Modern Art Gallery.




The burnt-out headquarters of the ruling political party the morning after the riot.

In the end, five people were killed and about 300 injured. The government declared a four day state of emergency including a 2200 hr curfew and put troops on the streets. It was all a day late and a dollar short and, to make matters worse, a ban on the sale of alcohol was included for good measure.




Unfortunately, the Modern Art Gallery was also damaged in the riot and some valuable manuscripts were lost.




The city was locked down at the start of the four day State of Emergency. There were lots of soldiers, but they looked as though they weren't sure what they were supposed to be doing.




The western media turned a few burnt out cars into "streets lined with burnt out cars"!

We kept ourselves safe and out of harm's way throughout all of this, but one bright spot was a phone call we received from the Australian Consulate in Beijing. They just rang to check we were OK. We thought it was a good service and well worth the effort of filling in the on-line registration form to let them know our rough itinerary.




We were not sure what the locals made of these dramatic events but there did not seem to be the level of discussion and self examination that accompanied, for example, the Cronulla Riots in Sydney two years ago. Considering five people died, we were surprised that the events were off the TV and out of the papers after 24 hours.

Throughout this time we got some reasonable intelligence on the road conditions for bikes in the areas in which we were interested and confirmed that the route we planned was possible two up on our heavy bike. What we couldn't confirm was that the Russians would let us back in through the remote border post we were considering. This posed a significant problem as we would not have the time to retrace our route if we were unable to get through.

After the bad experiences we have had at every turn with Russian bureaucracy, we reasoned it might be better to reenter Russia through the main crossing. This would short-change our Mongolian side-trip, but getting Elephant stuck in Mongolia didn't seem like a good idea either. While all of this was going on, the skies opened and we had two days of torrential rain turning the city to mud.




Even within the city, many people live in a Ger. With a stove in the middle and well insulated with thick felt, they allow the seasonally nomadic herdsmen to follow the grass. I loved this one because of the satellite disc outside.




Horses grazing on the steppe is a classic Mongolian image. With a large percentage of the population still engaged in nomadic grazing, horses are still central to Mongolian life.




Mongolian cowboys. Heavy grazing during the short growing season ensures that the landscape remains barren and trees in short supply.

In the end, it was the state of emergency that did for Mongolia. Two more days without a cold beer was just out of the question. Elephant was packed and pointed back up the road towards Russia. By mid-afternoon we were though the frontier and enjoying a late lunch of cabbage soup. Yum! You don't know how lucky you are boys. Back in the....
July 15, 2008 GMT
Chita to Khabarovsk
5 July to 11 Jul 08

Chita to Khabarovsk is a distance of 2150km. Not much in this vast land. Of this, a few hundred are a bituminous surface varying from "good"to pot-hole alley. The remainder, about 1800km, is unsealed. To be more technically correct, the "remainder" is under construction. To put that in perspective, that is a construction site stretching from Brisbane to Melbourne. In the land of giants, even the construction sites are epic.




Chita, the end of one road at least.

A few dozen riders undertake the 12,000km trans-Russia crossing each year and, with a single ribbon of road crossing most of the land, it is inevitable that each rider will meet, or hear about, most of the others on the road at the same time. The meetings are often short and intense. Each rider, or team, keen to confirm that there are others who would want to do it and desperate for information about the road, fuel, accommodation, helpful contacts and places to avoid.

Most solo riders cover the 2,000km in about five days from Chita to Khabarovsk. We had intended to take six, out of deference to our seniority and common sense, but ended taking five. The story of why is really the story of our crossing.




Trans-Siberian Railway does all of the heavy lifting. It is amazing!

Routes M55 and M58 across Siberia all the way to the Russian East have been poorly built then poorly maintained over many years. The reason for this is that the road system is almost irrelevant to the economy and the lives of the people in remote Russia. It is the Trans-Siberian Railway that provides the all-purpose communications network that binds this impossibly big country together. The railway moves the great mass of every kind of resource or supply, around the clock, with impressive efficiency. Development has followed the tracks with a string of towns clustered along the line and sparse development elsewhere.




The road system has never had the capacity to take much commercial traffic.

The road has been strangely detached from all of this. It moved little freight in the Far East and did mainly local service and was almost impassable in numerous places from time to time. Four years ago work started on redevelopment of the road. The re-surveyed route took it further away from the railway and from the railway towns in many places. The surface varies greatly, but most is now gravel, deep gravel, unconsolidated road-base gravel, riding on marbles gravel, every bike rider's favourite. Gravel!




The road is like riding through a construction site in many areas.

On our way into Chita we met Polish couple Kamil and Izabela riding a Honda Africa Twin. This bike weighs about 50kg less than Elephant, but theirs was heavily laden and would have been no easy ride on the gravel. Our store of up to date information and our confidence grew. A few hours later we met Yasuhito Konishi, solo on an Africa Twin, who had ridden the road three years previously. The road was much harder now, he said. The gravel was awful. Our confidence flagged a little.




Kamil and Isabela on the road to Chita.
Yasuhito looking like he had done it all before.

On the morning of 7 July we solved the riddle of the maze and found our way out of Chita and onto the road east. We had met Charlie Honner, a lone Australian rider heading west, who had given us some good information on conditions so we blasted over the first 100km of tarmac then settled down to the rough ride.




Mike and Charlie in Chita.

For the first two days our ride went to plan. We made the towns we were targeting comfortably and, eventually, found a bed. These towns are desperately poor. Forgotten in the vastness of the Eastern Plains they are ground down by poverty, dusty and frayed. The log-cabin houses have no indoor plumbing at all and are heated by wood fires. No foreigners come here. No tourists get off the train. Nothing much changes.




The "guest house" in Chernishevsk. It took us an hour to find it. There were six beds in the house. Five were occupied the night we stayed.




A new log cabin house under construction.

We shared our accommodation with ordinary Russians; company reps visiting the small shops, delivery truck drivers, electrical engineers working for the power company. We ate in their cafés, discussed the road and the weather and answered, as well as we could, their ever curious questions about where we had come from and why we were there. The Russians we met started to have faces and names, jobs and families.




A typical roadside café where the weary traveler can get a bowl of cabbage soup (and other stuff).

On a dusty section of road we saw a couple of big bikes approaching and pulled Elephant over for a meeting. As they emerged from the dust we saw that they were all Harley Davidsons, all low slung cruisers. There were 17 in all from the Korean chapter of the Harley Owners Group! They had a support vehicle for all their gear with a trailer behind that had a bike on it.




The Korean HOGs looked like they had had a big day out.

The HOGs were on their way to Germany on a grand adventure. They had had some bike problems and gathered around our heavily laden rig looking at the details of the luggage fit, the special knobby tyres, the long travel suspension and lots of other stuff. Elephant looked down that funny nose at the low slung cruisers and I must admit that I saw a certain rugged purposefulness in the beast that had eluded me on the freeways of Western Europe. Out here, Elephant looked the goods.




Mike signed the leg of several HOGs. This chap already had a dozen signatures!

On the third day it rained, and rained, and rained. We met Masayuki Goto on his Africa Twin looking cold and tired but showing the same sense of independence and determination we see in all the riders. We reassured him that the road ahead was awful and he did the same for us. It seemed the least we could do for each other.




Masayuki Goto in his rain gear.

The road turned to mud. Elephant slipped and slid and we were reduced to a 2nd gear idle. It took three exhausting hours to cover 40km. There was nowhere to stop so we pressed on throughout the day and into the early evening. We stopped for fuel in the early twilight and learned that there was a hotel in the town of Skovorodino not far up ahead. We set out to find it.




At least in the rain you can see the potholes before they crump your suspension...




...in the dry they just can't be avoided.

30km further along we found the sign for the turn-off to Skovorodino. It was one of those large white on blue signs and said turn in 300 m. We turned. The road went 25m and stopped dead. We went down the highway further, turned around and found a sign coming from the other direction. Turn in 200m it said but the side road remained a 25m dead end. This was Russian humour at its best and even after 12 hours on the bike in the rain we got the joke.




Mike starting to look like the day had gone on too long.

We continued east for another 16km wondering where we could find a bed before seeing a small track heading off in the direction of the town. It had no sign post but we followed it anyway. After about 10km a town of 30,000 emerged from the mist! The joke, it seemed, was on them. We had found Skovorodino.

We also found the hotel, a clutch of friendly, helpful locals who manhandled Elephant up the hotel steps and into the foyer, and a Chinese restaurant that didn't serve rice but did serve chips.

The road dried out on the fourth day and we made better time sometimes going as fast as 40 or even 60km/h! The day was hot and long, food and fuel were hard to find and there was no sign of accommodation in the place we had hoped it to be.

We pressed on further. The second accommodation option we had planned failed to materialise and, with the last of the afternoon shadows fading and only the twilight left to ride, we had 170km of bad road to the last option. We pressed on with some determination over some of the worst roads we had ridden. We made the distance just after last light to be told by the locals that there was no hotel or guest-house for a long way in any direction. Our information had clearly been wrong three out of three!




The roads in this section were very hard to ride. They were a sand base with loose river gravel up to 100mm deep. If Elephant wasn't skating on the stones, the front wheel was burying itself in the exposed sand.

We had dinner at a roadside café and headed Elephant east again on a stretch of sealed road. After about an hour in the saddle we found a small side road, then a track and finally a concealed meadow. It was midnight and we had been riding for 16 hours.

We organised an improvised shelter and settled down to get a few hours sleep in our "stealth" camp. Unsurprisingly we both slept well!




Stealth camping was not on the plan but we were prepared for contingency.

We had a dingo's breakfast and started early on the fifth day. The road got better, then worse, then better again. We met Edgar from the Russian Black Bears Motorcycle Club when we had only a few km of unsealed road remaining and he had the whole ride to Moscow ahead of him. We wished him luck with some sincerity. Then finally, late on the afternoon of 11 July we ambled into Khabarovsk and booked into a hotel with plenty of hot water and a double bed.




Edgar was solo on a light bike.

Throughout our 12,000km ride across this stunning land we have rubbed along with the ordinary Russians going about their lives. In the remote areas the only foreigners have been other adventure riders. The locals have been friendly, amazingly helpful, curious, cheerful and pleased that we have made the effort to come to their town.




The road stretches into the vastness of the Russian Far East. Khabarovsk is somewhere out there!

Long distance truck drivers in this place have a tough life. The extraordinary distances, appalling roads, extreme climate and almost complete lack of infrastructure make every trip an adventure. They form a sort of tough-guys brotherhood, proud of the difficulties they face each day. We have had many conversations along the way with them speaking Russian and us speaking English. They give us advice about the road ahead, the weather, where to get a bed and the cafes where the cabbage soup is as good as grandmothers (at least that's what I think they said).
When they see the bikes, with their grim faced riders skating around on the gravel, they acknowledge them with a series of horn blasts and a friendly wave. Some punch the air with a clenched fist in the universal salute of the undefeated; the exclamation mark of defiance.

We always acknowledge them with a wave and, I have to admit, occasionally a raised clenched fist. After all, we are all tough-guys out here.

July 24, 2008 GMT
Elephant Dreaming
13 to 22 Jul 08

The last leg of our 12,000km journey across Russia was a mere 780km of reasonable road between Khabarovsk and Vladivostok. Under other circumstances we would have made the distance a day's run but Elephant's rear tyre had been almost destroyed in the 2000km from Chita to Khabarovsk. Fissures had opened up in the casing and too much more abuse would see it fail. We decided to take a slow, two day trip down and to look for new tyres in Vlad.




Every lug in the central two rows on these Metzler Karoo T tyres had been opened up like this. Most riders carry spare tyres. We had decided to save the weight and came through on one set...just.

Rumbling along through the forests and fields of the Russian Far East at 80kph gave us a great opportunity to think about our Russian experience and put it in some perspective with our wider journey. From the beginning we had known that our traverse of Russia would be the most physically demanding part of our travels but we never considered it to be a test. We knew we could ride across with only the "necessary" drama and we had no intention of making it more difficult than it needed to be. No matter what we could achieve, even in the small world of adventure riders, there would always be someone who has gone further, faster, lighter or tougher. The journey was always about us living our dream and not about getting to Vlad or to anywhere else in particular for that matter.




We finally caught up with Alan (left) and Geoff in Vlad after following them for a week across Siberia. They are riding around the world on the smell of an oily rag for charity. We left them in Vlad looking for empty 44gallon drums and rafting materials to get to the US west coast on a budget.

We have often said that we are propelled on our way by the kindness of strangers and never has this been more the case than in Russia. For once we were deprived of a useful language and we struggled to transliterate Cyrillic. The potential for us to fall into difficulties was greater than at any other time on our journey. However, the ordinary Russians we relied on to get ourselves fed and accommodated were wonderful. They greeted us with curiosity, good humour and friendship at every turn and made the impossible doable and the difficult easy.

We know that our experience is different from that of others. We have met genuine and nice tourists who have complained of officious officials, corrupt cops and bureaucratic bureaucrats. Our trite response has been to point out that that's their job! But at another level it raises the question about why our experience has been so different.




Our broken down hotel in Vlad had a great view over the bay but not much else to recommend it.




What middle class Vladivostokians do on a weekend.

The first serious answer is that we were simply splashing about in a different pool of Russians. The folks we met have little experience with strangers and foreigners and are genuinely curious about us and the reason we were in their world. In short, without the experience of having met demanding tourists, they were prepared to take us as they found us and met our smiles and good humour and grateful thanks with their own.

But we think there is much more to it than this and that the deeper reason is about Elephant and the nature our journey. We have found, as we have traveled, that the idea of a "journey" has a deep cultural significance that is probably universal. To journey far among strangers is seen as an honourable thing, worth doing for its own sake. Our arrival on Elephant underscores the nature of our journey, its difficulties and, therefore, its specialness.




We met Dot and Phil in Vlad. They are an English couple out to prove you don't need a lot of money or fancy equipment to waste a retirement. They are driving an ancient Ducato van around the world. Sensible folk wouldn't bet against this pair of seasoned voyageurs making it easily.

We have learned to tell the story of our journey quickly and efficiently and use it as a kind of currency. We use a map with graphics to show where we have come from without the need for language. We end our explanation by saying, or indicating: "and now we are here!" This usually elicits a broad smile.

The personality of Elephant is the final element in the transaction. Elephant is so distinctive that a small fan club forms wherever we park. People wave as we ride by and grown men ask to sit in the rider's seat to have their photo taken. People often say to us "this is my dream". We have often spent a half hour or more answering questions and posing for photos and videos when we stop in the street. We spend the time willingly even when we are filthy, exhausted and hot because we understand that this is our part of the transaction. And, for their part, the Russians are kind to us, and true to their own belief in the idea of the great journey.

With these thoughts being passed around we rolled on towards Vladivostok. In the days ahead we would have much to do. We would clean Elephant and our equipment, catch up with some other riders, and get important administration completed for our onward journey. Eventually we would ride 260km further south to the port of Zarubino, pole-vault over mouse shit one more time for the border police and, on the afternoon of 21 July, depart Russia by riding Elephant onto a ferry bound for the Republic of Korea.

But all of that was in the future. This day we looked forward to our arrival in Vlad and the symbolic end of this odyssey. The end of our easterly journey. The end of a continent.

In my imagination we rolled into Vlad like Maharajahs, lumbering along and dispensing the largesse of our waves to interested bystanders. We rumbled down through the city to the harbour and surveyed the sea, basking in a feeling of wellbeing. Of course we photographed the moment and made pithy comments full of poignancy for the record.

As it turned out, it was nothing like that. About 50km out of Vlad the traffic started to thicken and slow as the day warmed to plus 30 and humid. By the time we reached the outskirts of the city we were bathed in sweat and fully occupied with navigating our way into the centre and negotiating traffic populated by some of the world's most irresponsibly stupid drivers.

We struggled with navigation close to the port area, blocked by one way streets not shown as such on our map, and were hampered at every turn by grid locked traffic. We roasted in our riding suits. By the time we parked in front of the ferry terminal my hubris had dissolved in a river of sweat. Rather than feeling elated we were both flat and tired.

Off the bike at last we checked navigation for our hotel and snapped a photo and prepared to leave. As we pulled on our gear I turned in the general direction of St. Petersburg and shouted at no one in particular "is that the best yer can do ya bastards!"

No one answered.

Jo frowned. "Hmm", she said "we're not on the ferry yet."




Team Elephant in Vladivostok on 14 July 2008. Ready to storm the Bastille.

Enter your email address to receive updates to Mike and Jo Hannan's trip story!
Recent Entries
Archives:
Archives:
Monthly
Archives:
Category
NEW! HU 2015 Motorcycle Adventure Travel Calendar is now available! Get your copy now for some terrific travel inspiration!
HUGE, 11.5 x 16.5 inches, beautifully printed in Germany on top quality stock! Photos are the winning images from over 600 entries in the 9th Annual HU Photo Contest!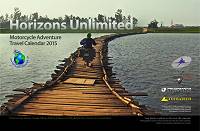 "The calendar is magnificent!"
"I just wanted to say how much I'm loving the new, larger calendar!"
We share the profit with the winning photographers. YOU could be in the HU Calendar too - enter here!
Next HU Events
NEW!

USA Virginia: Apr 9-12, 2015
Canada West: Aug 20-23, 2015
USA California: Sep 24-27, 2015
Aus Queensland: Sep 24-27, 2015
USA North Carolina: Oct 8-11, 2015
Aus Perth: Oct 9-11, 2015
Take 40% off Road Heroes Part 1 until October 31 only!
Road Heroes features tales of adventure, joy and sheer terror by veteran travellers Peter and Kay Forwood (193 countries two-up on a Harley); Dr. Greg Frazier (5 times RTW); Tiffany Coates (RTW solo female); and Rene Cormier (University of Gravel Roads).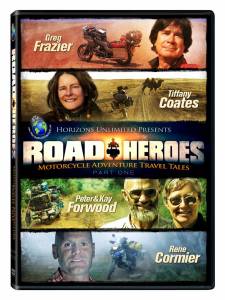 "Inspiring and hilarious!"
"I loved watching this DVD!"
"Lots of amazing stories and even more amazing photographs, it's great fun and very inspirational."
"Wonderful entertainment!"
Check it out at the HU Store! Remember to use Coupon Code 'HEROES' on your order when you checkout.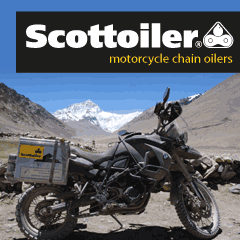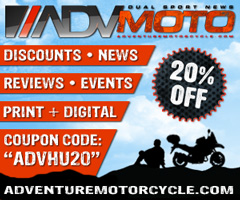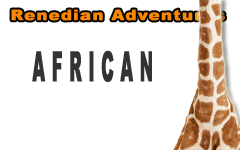 What others say about HU...
"I just wanted to say thanks for doing this and sharing so much with the rest of us." Dave, USA
"Your website is a mecca of valuable information and the DVD series is informative, entertaining, and inspiring! The new look of the website is very impressive, updated and catchy. Thank you so very much!" Jennifer, Canada
"...Great site. Keep up the good work." Murray and Carmen, Australia
"We just finished a 7 month 22,000+ mile scouting trip from Alaska to the bottom of Chile and I can't tell you how many times we referred to your site for help. From how to adjust your valves, to where to stay in the back country of Peru. Horizons Unlimited was a key player in our success. Motorcycle enthusiasts from around the world are in debt to your services." Alaska Riders

10th Annual HU Travellers Photo Contest is on now! This is an opportunity for YOU to show us your best photos and win prizes!
NEW! HU 2014 Adventure Travel T-shirts! are now available in several colors! Be the first kid on your block to have them! New lower prices on synths!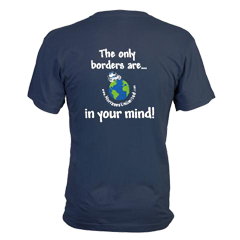 Check out the new Gildan Performance cotton-feel t-shirt - 100% poly, feels like soft cotton!

What turns you on to motorcycle travel?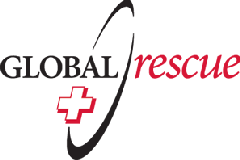 Global Rescue is the premier provider of medical, security and evacuation services worldwide and is the only company that will come to you, wherever you are, and evacuate you to your home hospital of choice. Additionally, Global Rescue places no restrictions on country of citizenship - all nationalities are eligible to sign-up!
New to Horizons Unlimited?
New to motorcycle travelling? New to the HU site? Confused? Too many options? It's really very simple - just 4 easy steps!
Horizons Unlimited was founded in 1997 by Grant and Susan Johnson following their journey around the world on a BMW R80 G/S motorcycle.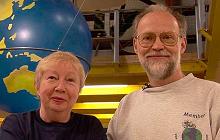 Read more about Grant & Susan's story
Membership - help keep us going!
Horizons Unlimited is not a big multi-national company, just two people who love motorcycle travel and have grown what started as a hobby in 1997 into a full time job (usually 8-10 hours per day and 7 days a week) and a labour of love. To keep it going and a roof over our heads, we run events (22 this year!); we sell inspirational and informative DVDs; we have a few selected advertisers; and we make a small amount from memberships.
You don't have to be a Member to come to an HU meeting, access the website, the HUBB or to receive the e-zine. What you get for your membership contribution is our sincere gratitude, good karma and knowing that you're helping to keep the motorcycle travel dream alive. Contributing Members and Gold Members do get additional features on the HUBB. Here's a list of all the Member benefits on the HUBB.
Books & DVDs

All the best travel books and videos listed and often reviewed on HU's famous Books page. Check it out and get great travel books from all over the world.

MC Air Shipping, (uncrated) USA / Canada / Europe and other areas. Be sure to say "Horizons Unlimited" to get your $25 discount on Shipping!
Insurance - see: For foreigners traveling in US and Canada and for Americans and Canadians traveling in other countries, then mail it to MC Express and get your HU $15 discount!
Story and photos copyright © All Rights Reserved.
Contact the author:
Editors note: We accept no responsibility for any of the above information in any way whatsoever. You are reminded to do your own research. Any commentary is strictly a personal opinion of the person supplying the information and is not to be construed as an endorsement of any kind.
Hosted by: Horizons Unlimited, the motorcycle travellers' website!
You can have your story here too - click for details!