Brazil
August 31, 2007 GMT
Brazil (Part 1); Bearings and Birds!

BRAZIL!

Arriving in Brazil to Corumba's bright lights and paved streets was a stark contrast to the last 600kms of Bolivian dirt, but where was immigration?
By the bus station and closed for the night. As illegal immigrants, we treated ourselves to a well earned meal and a couple of beers. Immigration could wait until morning.
When riding around town the following day stamping passports, I thought I could feel a previously unfelt vibration. It couldn't be the final drive bearing could it? The bike's achilles heel (or one of them!) and the reason we'd being carrying a spare for the past 18 months. A feel of the rear wheel prompted me to probe further.
Seeking out a suitable location to drop oil and open up the final drive led me to Miguel and Juan's place, a simple car workshop off the main road. It was here I realised we were in a different country with a different language. After 8 months or so in Spanish speaking countries I managed to stumble along; however Portuguese was another matter!
Many animated gestures and knackered bearing sounds later we established my need for work space and the use of a press. Stripping the final drive confirmed my concerns; the bearing was indeed well past its sell by date.

Busted Bearing

Juan kindly drove me over to meet Nelson and Thiago at the nearby machine shop. With a bit of effort we removed the old bearing before dropping the crown gear in Nelson's wife's freezer to cool. Half an hour later and a hot new bearing resulted in the bearing dropping easily into place.

Heatin' up...

As with Nelson and Thiago, Miguel and Juan refused any payment whatsoever; our introduction to what we would find to be typical Brazilian hospitality.

Great folks - Nelson and Thiago

As with every cloud there's a silver lining; an extra day in town allowed us to take in the annual Corumba music festival. With artists from all over South America, it proved a lively affair. It also provided us with the opportunity to check out the locals, a diverse mixture of ethinic origins who knew how to party!
With a smooth rear end, we bit farewell to Corumba and headed for Bonito.
(Hamish)

Part of our route through Brazil

Bonito
After an hour or so we rode into the Pantanal. The Pantanal is an area of wetlands half the size of France, and a twitchers's paradise, being home to hundreds of species of bird. It's also a protected area for many other kinds of wildlife.
Although this was the dry season, the area never fully drains into the Rio Paraguay and along both sides of the road were small lakes and ponds teeming with animals and birds. We saw huge storks and caimans (they look like small crocodiles but don't attack people) very close to the edge of the road.

Scary-looking but harmless

We rode straight through the Pantanal to Bonito having one of our rare deadlines - to meet friends Richard and Heather. We arrived at the hotel before them and were overjoyed to find it had a pool. In fact it was the most luxurious place we've stayed on the trip so far! Richard and Heather turned up to find us ready with cold beers and we enjoyed catching up with them. As they'd planned their trip they had tours already booked and we were able to join in. Bonito means 'pretty' in Spanish, but it could also have meant 'expensive' as costs were a bit higher than what we were used to. Part of the reason for this is that the area is protected, so you can't go to many places without a guide.
On our first day we visited a cave famous for its bright blue water - down at the bottom of the cave is a beautiful lake which almost seemed to glow.

The blue lake in the cave

Bonito's biggest tourist drawcard is its snorkling - it's surrounded by clear rivers full of large, colourful, fresh water fish.
In the afternoon we drove out to the Rio del Prata, and hired snorkling gear; Heather and I having many laughs getting into them. Sizing is different in Brazil. Honest.

Getting into rubber with Heather and Richard

Floating down the river was excellent, the fish were not bothered by our presence (except the ones which tried to bite me, that is) and we gently floated down enjoying the warm and crystal clear waters.
At one point Heather and I got swept down some MASSIVE rapids (okay okay, I exaggerrate - but they did take us completely by surprise) and I ended up with a gash in my knee. While I bled merrily into the water, I had only one question for the guide, "Are there any piranhas in this river?" Luckily the answer was no.

The guide swam off to ahead - seemingly to warn us of trees underwater as we were all looking at fish - and I followed, swimming headfirst straight into a tree which the guide had swum underneath. It wasn't my day! Anyway all this provided much hilarity to us all and we swam on looking out for 'Emma trees' and giggling a lot.
After another hour or so of snorkling we got out and ate a fantastic lunch, then drove out to a macaw nesting spot - a huge hole in the ground where there are many mating pairs (macaws mate for life). They are beautiful birds.

Beautiful Macaws

We drove home and I went to the local hospital to get my knee stitched up by a very nice doctor called Fernando.

Fernando stitching me up

The next day we went to a different river and snorkelled again. Heather said she didn't want to go (I think the wetsuits put her off!) and the doctor had banned me from swimming so we sat in the boat while Richard and Hame gracefully swam about like drunken whales.

Hame fish-spotting

Click on the video link below...
I was glad I stayed in the boat anyway because we saw a tapir grazing very close to the river edge, as well as loads of different birds.

A tapir - usually only seen at night

Heather taught me lots of twitching terms - we made lots of good spots and got the gizz on many new birds, as well as lots of PIs?!

Hame gets twitchy

All too soon it was time to say farewell, after a great few days.
The Pantanal
We set off back to the Pantanal. We were riding along, looking at birds and minding out own business, when a flock of Very Big birds (later ID'd as Black Vultures) took off from the side of the road in front of us.
"Shit, looook!" called Hamish. I peered around him, just in time to feel something splattery hit us. The last vulture had decided to drop its load, right on top of us. Hamish later said he saw it coming, a massive dollop of brown stuff, momentarily hanging in the air... and then hitting us square on. He said it was too late to swerve, and we took the blast head on, the front of the bike and ourselves suddenly absolutely covered.
I didn't realise one bird could produce quite so much shit. It was everywhere. The smell the worst I have ever smelled, a sort of "dead stuff mixed with poo left decomposing for a while in a hot place" sort of smell. There was nothing we could do except ride to the nearest service station, fortunately for us only about 10km away. I couldn't deal with it. Luckily Hame is made of stronger stuff than me and he was able to wash off the pooey entrails - there must have been about 20 dead things in there.

SPLAT

Being shat on is supposed to be lucky; if it's true Hame and I must be the luckiest people in the world now.
Somewhat less stinky - and thanking providence that we didn't take the splatter in our faces (our visors were open) - we left the service station and rode on, looking at every bird we saw warily.
Arriving in the Pantanal across of the many wooden bridges in the area, click on the video link below...
We arrived in the Pantanal just in time, crossing over a bridge which was about to be dismantled. We checked out a few places before finding Fazenda Santa Clara, a small piece of paradise. For 80 reals per day - about 40 dollars - we were given all meals, a clean and comfy room, and two tours a day. We came for three days, and stayed five.

Carlos, Michael, Trudi and I on the jeep tour

Our guides, Carlos and Trudi, were excellent. We rode horses, trekked in the woods, went on a jeep safari, fished for piranhas and explored the river by boat.

Fishing for piranhas with Trudi


The one on the left is the piranha

On all the tours we saw hundreds of birds and animals and were amazed to hear Carlos "speak" to some giant otters. He called them over from the opposite side of the lake and they swam right up to have a look. There were a few others on our tours and we got on well, having lots of laughs over the five days.

A cara-cara in flight


A quati - we passed a group of 24


Jabiru storks - they stand a metre and a half high


A toucan in the tree

I was supposed to have my stitches out after a week, so I asked Trudi if anyone at Santa Clara could do it - we were miles from a hospital. She asked around and apparently Dolores, the room cleaner, used to be a nurse. I sat to wait, and eventually saw her coming - with a pair of kitchen scissors. She approached my knee in a long-sighted sort of manner, I looked at the scissors being thrust closer, and decided I'd manage better mysellf. Thanking Dolores very much I went back to my room and picked them out with nail clippers, easy.
Eventually, as from all the great places we've stayed, we had to tear ourselves away. I've never enjoyed goodbyes, and they don't get any easier.

With Carlos and Trudi, Shanon and Ian at Santa Clara


Bridge in the Pantanal

We rode a long day - around 700km - to Dourados where the heavens opened as we were riding from hotel to hotel looking for a room. Everything was full because Dourados was hosting the Annual National Fish Congress. Very fishy. We got a room eventually, swam out to get food, and decided to try a bottle of Brazilian red. All I can say is, don't.
Iguazu Falls
We woke to clear skies, and rode another long day towards the town of Foz do Iguasu, the home of Iguazu Falls, through one huge agricultural zone. Fields of maize and sugarcane so huge you couldn't see the end lined each side of the road and we'd never seen so many combine harvesters.

Landless protesters

All along the way we saw people living in basic shacks by the roadside. Apparently they are people who have lost their land due to land reforms and they now live here along the roadside as a way of protesting against their fate. There are millions like them - Brazil has a pretty big gap between the rich and the poor.
Stopping to chat briefly to two Brazilian bikers, we made it to Foz do Iguassu by tea-time, despite almost being made bankrupt by the road tolls. We'd heard the Youth Hostel was good so we headed out of the rather unattractive town and out towards the falls.
Further on than the Youth Hostel was the small Hostel Natura run by Anwar, a lovely Palestinian-Brazilian who welcomed us so well we stayed way longer than we intended. The hostel was so comfortable it was like being at home, no hardship at all when it rained all day and we hung around playing pool and watching DVDs.

At home in Natura Hostel

The first day we arrived it was the full moon. We'd heard about a special trip to the falls during the full moon and immediately booked ourselves on the tour. We went out to the falls and had an absolutely sumptious dinner, with some very large cocktails, before being allowed to wander along the boardwalks around the falls in the moonlight. It was magical. Even though we got soaking wet, neither of us will forget the experience.

Hame checks out the falls by moonlight

One day we visited Itaipu Dam, a massive hydro-electric power station on the Brazil/Paraguay border and one of the seven modern wonders of the world. Twenty turbines are powered by the mighty Paraguay River; just one turbine is enough to provide Paraguay with 94% of its power.
Here is a rather boring video I took - I just could not believe we were allowed so close to a thing which powered a whole country! Click below...

Itaipu Dam

The rest of the turbines power one quarter of Brazil. You can guess how big it was! The tour was really interesting, even for a non-engineer like me.
Iguazu Falls borders Brazil and Argentina and Paraguay so we spent a day exploring the wonders of the Argentinian side. There are 275 falls in Iguazu with the majority being in Argentina. And they are BIG! I'll let the photos do the talking.
After a day of being awed we crossed back to our home in Hostel Natura, stopping at the duty free on the way. Hamish went in to buy whisky and I guarded the bike - good thing I did because someone reversed his car right into her! I yelled loudly enough for him to hear (!) and he stopped before she went right over - she rocked back into place and I breathed a sigh of relief.

Saying goodbye - Anwar (left) with Artoro and Cynthia

Eventually we had no excuses to stay longer so we said our goodbyes again and left. After a day of riding through more farmland we decided to find a hostel for the night. The first one we looked at had hourly rates and was painted pink. We pulled up and there was no one to be seen. After a few minutes we head a voice coming from a speaker next to us. "Erm, how much for one night?" I asked in my best Portugese. The voice barked something but we'd already decided we were the wrong sort of clientele - ie Hamish wasn't paying me.
Riding on we found ourselves in a place called Gooey-Merangue. Well, something like that [Guamiranga - Hame]. Its one hotel was perched on the edge of the main road and was run by very sweet-natured people who smiled a lot. Best of all it was almost a price we recognised - Brazil isn't the cheapest place we've been so far.
Curitiba
I'm not a great fan of cities, especially not large ones. However, Curitiba's population of one million people seem to have it sussed. The city is well organised, planned perfectly, and uncongested. After settling ourselves in the cheapest hotel we could find - which must also have been the Worst Hotel In Town - we spent the afternoon buzzing about by bus. The bus system was brilliant. Buses had a lane all of their own, pods to wait in so passengers didn't get wet and they were fast and frequent. A lot of cities could take lessons from Curitiba.

Getting botanical

I dragged Hame around the Botanical Gardens, in return I got dragged to bike shops.

BMW Curitiba

After making friends and a few purchases at BMW Curitiba, we headed to the historical quarter for the customary sample of the local brew.

A historical drink

This part of Brazil was settled by a range of people - Polish, German, Italian and Japanese to name a few. There is evidence of the different cultures everywhere so we decided on a German meal for dinner.

OH DEAR

In the morning Hame and I packed up and rode to The Street Full of Bike Shops, which we'd heard about from Grant. It was indeed, full of bike shops. Hame needed new bike pants so after three or more hours (think I'm exaggerating? Go shopping with him!) we finally left with an extra bag.

Hame's shiny new bike pants

Pointing the bike towards the coast, we roared out of town. To be continued, with Brazil Part 2...
(Emma)
Advert of the week:

Electric protection!

Enter your email address to receive updates to Hamish Oag and Emma Myatt's trip story!
Recent Entries
Archives:
Archives:
Monthly
Archives:
Category
Announcements!
Next HU Events
NEW!

Aus NSW: Oct 31-Nov 2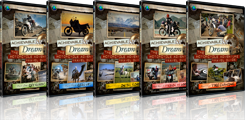 Cooped up indoors in crap weather? Binge watch over 20 hours of inspiring, informative and entertaining stories and tips from 150 travellers! Check it out at the HU Store! Remember to order them both and use Coupon Code 'BoxSet+' on your order when you checkout.
What others say about HU...
"I just wanted to say thanks for doing this and sharing so much with the rest of us." Dave, USA
"Your website is a mecca of valuable information and the DVD series is informative, entertaining, and inspiring! The new look of the website is very impressive, updated and catchy. Thank you so very much!" Jennifer, Canada
"...Great site. Keep up the good work." Murray and Carmen, Australia
"We just finished a 7 month 22,000+ mile scouting trip from Alaska to the bottom of Chile and I can't tell you how many times we referred to your site for help. From how to adjust your valves, to where to stay in the back country of Peru. Horizons Unlimited was a key player in our success. Motorcycle enthusiasts from around the world are in debt to your services." Alaska Riders

10th Annual HU Travellers Photo Contest is on now! This is an opportunity for YOU to show us your best photos and win prizes!
NEW! HU 2014 Adventure Travel T-shirts! are now available in several colors! Be the first kid on your block to have them! New lower prices on synths!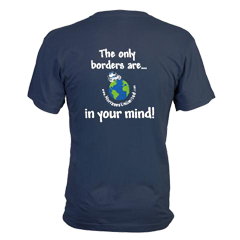 Check out the new Gildan Performance cotton-feel t-shirt - 100% poly, feels like soft cotton!

What turns you on to motorcycle travel?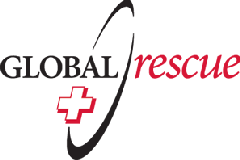 Global Rescue is the premier provider of medical, security and evacuation services worldwide and is the only company that will come to you, wherever you are, and evacuate you to your home hospital of choice. Additionally, Global Rescue places no restrictions on country of citizenship - all nationalities are eligible to sign-up!
New to Horizons Unlimited?
New to motorcycle travelling? New to the HU site? Confused? Too many options? It's really very simple - just 4 easy steps!
Horizons Unlimited was founded in 1997 by Grant and Susan Johnson following their journey around the world on a BMW R80 G/S motorcycle.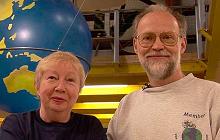 Read more about Grant & Susan's story
Membership - help keep us going!
Horizons Unlimited is not a big multi-national company, just two people who love motorcycle travel and have grown what started as a hobby in 1997 into a full time job (usually 8-10 hours per day and 7 days a week) and a labour of love. To keep it going and a roof over our heads, we run events (22 this year!); we sell inspirational and informative DVDs; we have a few selected advertisers; and we make a small amount from memberships.
You don't have to be a Member to come to an HU meeting, access the website, the HUBB or to receive the e-zine. What you get for your membership contribution is our sincere gratitude, good karma and knowing that you're helping to keep the motorcycle travel dream alive. Contributing Members and Gold Members do get additional features on the HUBB. Here's a list of all the Member benefits on the HUBB.
Books & DVDs

All the best travel books and videos listed and often reviewed on HU's famous Books page. Check it out and get great travel books from all over the world.

MC Air Shipping, (uncrated) USA / Canada / Europe and other areas. Be sure to say "Horizons Unlimited" to get your $25 discount on Shipping!
Insurance - see: For foreigners traveling in US and Canada and for Americans and Canadians traveling in other countries, then mail it to MC Express and get your HU $15 discount!
Story and photos copyright © All Rights Reserved.
Contact the author:
Editors note: We accept no responsibility for any of the above information in any way whatsoever. You are reminded to do your own research. Any commentary is strictly a personal opinion of the person supplying the information and is not to be construed as an endorsement of any kind.
Hosted by: Horizons Unlimited, the motorcycle travellers' website!
You can have your story here too - click for details!