Argentina/Chile
February 04, 2007 GMT
February 22, 2007 GMT
March 14, 2007 GMT
Ripio Riders!
We've not got too far... read on to find out why!
Patagonia
The idea was to stay in Puerto Natales for a couple of days but it wasn't until a week later that we finally managed to move. Firstly it was a Chilean gaucho rodeo which kept us. Gauchos are South American cowboys who live and work on farms on the pampas. They are excellent horsemen and very, very macho.
We spent a day watching a competition between gauchos from Chile, Argentina, Uruguay and Brazil. They had to stay on the back of a wild horse for 15 seconds with only the most rudimentary of saddles; if they managed to stay on two other men would ride alongside once the 15 seconds was up, between them grabbing the gaucho from the horse's back and return him safely to the ground. It was pretty amazing to watch.
The gauchos wore the traditional clothes we have seen throughout Patagonia, but to ride the horses they put on special boots made from the skin of horses' legs (which did seem a little weird).

One of the lads


The lads

At lunchtime we watched some traditional dancing before the next rounds of riding began.

Dancing before the Chilean flag

The gaucho culture goes back years, the term was first used around the time of Argentinian indepedence in 1816.

Cinzano Gaucho

The next delay was pisco sours. A pisco sour is the traditional drink of Chile; delicious - and lethal. We'd met Fernando and Dilek who were backpacking around and we spent a few evenings swapping stories, one of them with two jugs of pisco. It was Dilek's fault really, she discovered that one of the ladies who worked in the campsite made the best pisco sours in Chile, so of course we had to try them.

Shaken, not stirred - just as my head felt the next morning


Piscoing the night away...

Then it was the rain. Every morning for a few days we woke to driving rain and stayed, thinking maybe it'd be better the next day.... One day we woke and there was a brief good weather window, so off we went.
(Emma)

Scots awa'

Finally managing to break away from Puerto Natales, we crossed back into Argentina, stopping at Rio Turbio for lunch and an ATM machine, our last for some time. Whilst munching on our milanesa sandwiches, I noticed a local Land-Rover sporting a Scotland sticker. Walking over to take a closer look, not only was there a Scotland sticker, but a North Berwick one too, a small town where my Grandmother once lived. It turned out Duncan from Dumfries, had been farming in Patagonia the last 30 years, his wife hailing from North Berwick, hence the stickers.
Providing a windswept mixture of ripio and bitumen, the infamous Ruta 40 took us North to El Chalten, a small town nestling beneath the magnificent peaks of FitzRoy and Cerro Torre. Magnificent that is if they aren't obscured by cloud and darkness, as was our initial experience. As a result, camping lost a little of its appeal, a warm hostel easily winning the toss.

Enthusiastic pub singer

In El Chalten we were reunited with fellow bikers, Stefan and Sabine and met Tom, a young American who'd ridden his KLR south from the US. Yet another excuse for a beer or two with local pub singer, Juan, providing the entertainment.

FitzRoy at sunrise

Unfortunately, the local weather report was not conducive to our trekking plans, so we opted to cut our losses and move on the following day. However, waking early to clear blue skies the next day, we realised that not only Michael Fish gets it wrong! Our walk was on! Hiking up to Loma del Pliegue Tumbado at 1490m offered stunning views of the surrounding mountains.

Cerro Torre and FitzRoy

Named after the Captain of the Beagle, Darwin's ship which sailed around the Patagonian coast in the 19th century, FitzRoy was an impressive sight.

Fellow trekker


Winter is here


Knee-deep

Like kids experiencing the first snow fall of winter, we had a great laugh in the snow, despite me copping the bulk of the snowballs of course.

Old fossil (34)

We left El Chalten with a definite feeling of satisfaction, at the same time stuggling to keep my eyes on the road and not at the mountain vista in my rear view mirror.

A sign of things to come

Back on Ruta 40, it wasn't long before the bitumen ran out and the ripio began. Despite the horror stories, the road wasn't so bad, the wind of course was ever present, but not gale force. Perhaps we were lucky.

Ruta 40


Beck, Paul, Em and I

Pulling off for the night at Estancia Angustura, we met up with Aussie Paul and Kiwi Beck travelling aboard the equivalent of Bertha's grandaughter, a new 1200 GS Adventure.
(Hamish)
Patagonia is a 900,000 km² area of Southern Argentina and Chile. Because of its size there are mountains and steppe, lakes and hills, dry pampas, forests... you would need years to explore it properly. In three months we've grown to like it more and more, and have fallen in love with remote abandoned farms, old houses in the middle of nowhere and the overall mystical wildness of it.
The Patagonian pampas is vast; like Australia there isn't much out there except farms and sheep. Overgrazing has affected the area, much of the original forest was cut down to make way for European settlers who claimed huge areas of land. The Indian population suffered greatly, after living in Patagonia for over 9000 years they were practically wiped out in less than 100 years.
Patagonia was named after the large people seen by the first Spanish explorers in the 16th century. Exaggerated stories of giants were taken back to Europe and the area was named after Patagons, legendary giants told of in stories of Knights and Dragons. The Indians - called the Tehuelche in this part of Patagonia - were big people; tall, strong, formidable hunters and horsemen.

Sunset signs

We stopped at the remote village of Baja Caracoles from where we could visit the 'Cueva De Los Maños' (Cave of the Hands), a Unesco World Heritage site of cave paintings. The paintings were done by the Tehuelche between 3000 and 9000 years ago. The areas around the walls of the cave and the hillside were excavated recently (with lots remaining to be done) so the colours of the paintings are exceptionally vivid.

Depiction of Tehuelche hunting guanaco, on which their lives depended

The paintings were incredibly similar to ones we saw in Australia; the hand outlines and the dots. There were many symbols left uninterpreted however, as there is no one left to explain the meanings, unlike in Australia where the Europeans didn't manage to wipe everybody out and stories can still be told.
According to museum literature in El Calafate, 52% of Argentinians have Indian blood, but many of the old ways have been lost.

Argentinian man

Following our policy of taking the road less travelled we'd decided to ride out towards the Chilean border, heading West instead of up Ruta 40. I was yet again amazed by Hamish's riding (although he will be horrified that I have written this). Not only were the roads difficult; being rocky, gravelly and sandy in turns, but unlike the previous day it was hellishly windy, to the extent we were blown off the road at one point.
Hamish calmly steered our 500 kg of bike and luggage into the wind, attacked the gravel and somehow we stayed sunny side up - although there were times I had to close my eyes. I've become much happier on gravel, Hame has chilled out a lot in the last ten months (read he's slowed down!) and consequently I actually enjoy the off-road bits now. This is a good job, as we plan to stay on ripio (dirt) for the forseeable future.

My chariot awaits!


Views towards El Tio

We headed towards the town of Lago Posada but there was nowhere to stay once we got there. We continued 30km to Lago Puryrreaon (no idea how you pronounce that one), down a very bumpy and hilly track and across a thin strip of land separating the two lakes. There we found paradise, 'El Tio' (The Uncle), a fantastic campsite run by an old man called Ruperto. Ruperto was 70-something, sprightly as a spring chicken, quite deaf and said 'Si, Si' to whatever we asked. This was fine if we asked about buying beer, but a little confusing when we asked where the road to Los Antiguos was.

Ruperto

We spent a great few days at El Tio. Ruperto showed us to fish with a tin and a line. He swung it a few times round his head, chucked it casually towards the lake and it sailed 50m out. We flung it about messily, got a bit tied up, and after I succeeded in catching my own trouser leg instead of a fish we decided we'd buy a rod as soon as possible.
We camped right by the lake, and watched the sun go down and the moon come up.
As usual we wanted to stay longer but as usual, had eaten up most of our supplies. We left with the intention of checking out the view further up the road and then heading into Chile via Los Antiguos/Chile Chico. On the way we saw signs we'd noticed for the past 30 km or so, for a place called Los Nires with 'Fantastic Tourist Experiences, Glaciars, Thermal Pools, Camping, Trekking'. We had seen at least eight signs on the way and decided it looked like an interesting ride, 20km up a steep windy track. With thermal pools at the end it was inviting so off we went.
The track was challenging, to say the least. It took us up a hill above the lake...
...along the side of a valley...
...across a small river...
...into some sand...woops...
...along the valley floor...
...and finally, to a padlocked gate with a very definite 'B***** Off' sign...
B*****! It seemed Los Nires no longer took tourists...
It was late by this point so we went back along the valley, up the river, down the hill etc etc to see Ruperto for another night by the lake. We explained what had happened. 'Si, si' he said.
We fell in love with Ruperto's place, fantasised about what we'd do if we could buy it and do it up a bit. However, being seven hours (at least) on gravel roads from the nearest town with an airport, we decided our families might not forgive us...
The Middle of Nowhere
We said farewell to Ruperto, tried to confirm the existence of what appeared as a tiny road on our map to the border ('Si, si') and headed off, after cup-a-soup and crackers for breakfast.
After several wrong turns, leading variously to locked gates, beaches and bushes we found what we thought might be the right road. With nobody around to ask it was a bit of a gamble, but with the arrow on the GPS pointing roughly the right way at each junction, we headed on. There was a distinct lack of signs.

Hmmm...

The road took us through incredible scenery. Hills and mountains, dried lakes, wet lakes, the occasional green oasis of poplar-sheltered estancias and barren wildernesses up where mountains are made.
An armadillo scurried in front of us and flamingoes shone pink in the water where we stopped for 'lunch' (peanuts). We saw one other car all morning and it was an excellent ride.
Eventually, after 110km or so of wilderness, the road swung into a fertile valley and took us to Los Antiguos, the place old Tehueleche used to come to die, now 'cherry capital of Argentina'. After eating the remnants of our supplies we were hungry, we stopped at the first open restaurant and said 'Steak, por favor!'

Asado

The next day we were off to fill up our passports with more Chile/Argentina stamps as we crossed the border at Chile Chico. First was the obligatory empanada stop,
before we rode down one of the most stunning roads yet.

View from the top


Empanadas with a view


Warning!

(Emma)
Shock, Horror!
After a rollercoaster ride along the banks of Lago General Carerra, we began to feel every bump and jolt the gravel road had to offer. Being late in the day, we put it down to tiredness, beginning to wonder wether we could endure the further 80 kms or so south to Cochrane. The ride appeared to get worse, therefore I pulled over just after joining up with the Carretera Austral, my intention being to drop the tyre pressures in an attempt to soften the ride. It was then when Em spotted oil dripping from below the bike. I looked down to find the rear shock absorber covered in oil; the result of our uncomfortable ride. No seal, no oil, no suspension damping.
As mentioned already in an earlier blog entry, the front unit was already leaking oil. Now the rear had gone completely. After splashing out a not inconsiderable amount of cash on supposedly quality after market suspension prior to our departure almost one year ago, I was somewhat disappointed to say the least. If nothing else, they were still under warranty.
Taking stock of our options (limited), we spotted a nearby sign indicating a campsite seven kms away, so opted to head for there. Limping along the road, the shock topping out over each and every bump, we rolled into Bahia Catalina to meet with Manuel, the campsite owner, who announced hot showers and cold beers were indeed available. Suddenly life was looking brighter!

Change of transport

Camped under a tree, next to the lake, nothing could be done but enjoy a beer and the spectacular surroundings. Em got into the fishing once again, this time landing a cracking lake trout, only to return it to where it came from. Tinned tuna for tea that night :(
Manuel mentioned he had to return to Coyhaique in a couple of days, the nearest major town some 270kms to the North and offered us and the bike a lift in his small pick-up. This initially sounded a good idea until I ran into the nearby village with him the following day in order to call the suspension agent in Santiago. I realised then 250+kgs of motorcycle, strapped into the back of his pick-up, whilst bouncing along the Carretera Austral was not going to happen.

Patagonian workshop


Suspender removal

We decided therefore to accept Manuel's offer of a lift to Coyhaique, albeit minus the bike. We instead removed both shocks, taking them with us to send to Santiago for repair, leaving Bertha behind in a small shed within a horse paddock! Being Saturday the courier office closed at 1pm, however Manual managed to get us there by 12:45pm; just in time to get the shocks off to Santiago that day.
We were then faced with the unfamiliar task of finding a campsite without transport! How uncivilized! After some time we found a cracking little place on the outskirts of town, complete with personal cabins in which to dine. Luxury indeed.

Hartmut, me, Ritta and Annabella

Here we met up with some fellow bike travellers - it never takes long to make friends and share a vino or two.
So now we're hanging out in Coyhaique eagerly waiting the arrival of our rebuilt shock absorbers, looking more likely to be next week now unfortunately. The plan then is to be reunited with Bertha, install her new suspenders, before heading North along Ruta 7, commonly known as the Carretera Austral (Southern Highway).
Built by former president Augusto Pinochet between 1976 and 1988, to connect a number of remote communities in the South of Chile, the Carretera Austral is predominantly unpaved, winding its way through some reportedly breathtaking scenery, so we're looking forward to the ride.
(Hamish)

Barking biker

April 21, 2007 GMT
May 31, 2007 GMT
July 02, 2007 GMT
Enter your email address to receive updates to Hamish Oag and Emma Myatt's trip story!
Recent Entries
Archives:
Archives:
Monthly
Archives:
Category
NEW! HU 2015 Motorcycle Adventure Travel Calendar is now available! Get your copy now for some terrific travel inspiration!
HUGE, 11.5 x 16.5 inches, beautifully printed in Germany on top quality stock! Photos are the winning images from over 600 entries in the 9th Annual HU Photo Contest!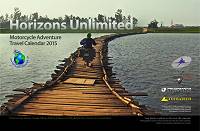 "The calendar is magnificent!"
"I just wanted to say how much I'm loving the new, larger calendar!"
We share the profit with the winning photographers. YOU could be in the HU Calendar too - enter here!
Next HU Events
NEW!

USA Virginia: Apr 9-12, 2015
Take 40% off Road Heroes Part 1 until October 31 only!
Road Heroes features tales of adventure, joy and sheer terror by veteran travellers Peter and Kay Forwood (193 countries two-up on a Harley); Dr. Greg Frazier (5 times RTW); Tiffany Coates (RTW solo female); and Rene Cormier (University of Gravel Roads).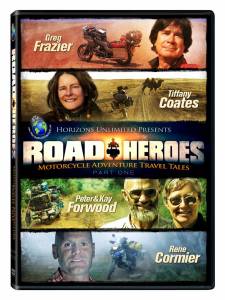 "Inspiring and hilarious!"
"I loved watching this DVD!"
"Lots of amazing stories and even more amazing photographs, it's great fun and very inspirational."
"Wonderful entertainment!"
Check it out at the HU Store! Remember to use Coupon Code 'HEROES' on your order when you checkout.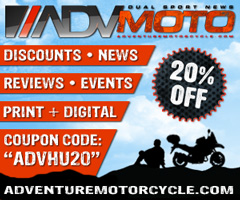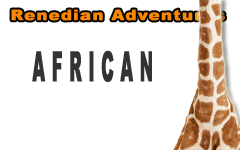 What others say about HU...
"I just wanted to say thanks for doing this and sharing so much with the rest of us." Dave, USA
"Your website is a mecca of valuable information and the DVD series is informative, entertaining, and inspiring! The new look of the website is very impressive, updated and catchy. Thank you so very much!" Jennifer, Canada
"...Great site. Keep up the good work." Murray and Carmen, Australia
"We just finished a 7 month 22,000+ mile scouting trip from Alaska to the bottom of Chile and I can't tell you how many times we referred to your site for help. From how to adjust your valves, to where to stay in the back country of Peru. Horizons Unlimited was a key player in our success. Motorcycle enthusiasts from around the world are in debt to your services." Alaska Riders

10th Annual HU Travellers Photo Contest is on now! This is an opportunity for YOU to show us your best photos and win prizes!
NEW! HU 2014 Adventure Travel T-shirts! are now available in several colors! Be the first kid on your block to have them! New lower prices on synths!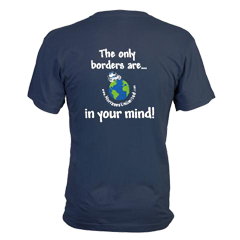 Check out the new Gildan Performance cotton-feel t-shirt - 100% poly, feels like soft cotton!

What turns you on to motorcycle travel?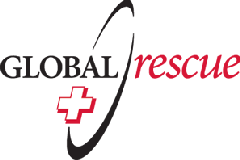 Global Rescue is the premier provider of medical, security and evacuation services worldwide and is the only company that will come to you, wherever you are, and evacuate you to your home hospital of choice. Additionally, Global Rescue places no restrictions on country of citizenship - all nationalities are eligible to sign-up!
New to Horizons Unlimited?
New to motorcycle travelling? New to the HU site? Confused? Too many options? It's really very simple - just 4 easy steps!
Horizons Unlimited was founded in 1997 by Grant and Susan Johnson following their journey around the world on a BMW R80 G/S motorcycle.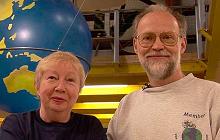 Read more about Grant & Susan's story
Membership - help keep us going!
Horizons Unlimited is not a big multi-national company, just two people who love motorcycle travel and have grown what started as a hobby in 1997 into a full time job (usually 8-10 hours per day and 7 days a week) and a labour of love. To keep it going and a roof over our heads, we run events (22 this year!); we sell inspirational and informative DVDs; we have a few selected advertisers; and we make a small amount from memberships.
You don't have to be a Member to come to an HU meeting, access the website, the HUBB or to receive the e-zine. What you get for your membership contribution is our sincere gratitude, good karma and knowing that you're helping to keep the motorcycle travel dream alive. Contributing Members and Gold Members do get additional features on the HUBB. Here's a list of all the Member benefits on the HUBB.
Books & DVDs

All the best travel books and videos listed and often reviewed on HU's famous Books page. Check it out and get great travel books from all over the world.

MC Air Shipping, (uncrated) USA / Canada / Europe and other areas. Be sure to say "Horizons Unlimited" to get your $25 discount on Shipping!
Insurance - see: For foreigners traveling in US and Canada and for Americans and Canadians traveling in other countries, then mail it to MC Express and get your HU $15 discount!
Story and photos copyright © All Rights Reserved.
Contact the author:
Editors note: We accept no responsibility for any of the above information in any way whatsoever. You are reminded to do your own research. Any commentary is strictly a personal opinion of the person supplying the information and is not to be construed as an endorsement of any kind.
Hosted by: Horizons Unlimited, the motorcycle travellers' website!
You can have your story here too - click for details!