April 14, 2008 GMT
Cruisin' through Colombia
A busy border crossing, after a march for peace (see previous blog)
Colombia is famous for being dangerous, having very friendly people, a passion for football, music, coffee and beautiful women. In the last couple of years the government of Alvaro Uribe has really cracked down on the FARC, the guerilla group who've been wreaking terror on the country for years, and now Colombia is safer than ever. This much we'd heard from other bikers and first impressions gave nothing to dispell this. The frequent roadblocks of military police, army or transport police give one a sense of security. We'd been told that sticking to the main roads meant you'd be fairly safe (if you avoid the hurtling trucks around every corner, that is).
Ipiales, on the Ecuadorian/Colombian border was a typical border town - unattractive, edgy and busy. We usually avoid them. We headed East for a few kilometres to Las Lajas where a church was built in amazing style across a gorge. A young girl and her mother, Maria Mueses, reportedly saw a vision of the virgin in 1754 and over the years the sanctuary grew to its present gothic brilliance.
Las Lajas
Las Lajas by night
Some of the miracles attributed to the virgin of Las Lajas - each plaque is a 'thank you'
A wonderful old poster in the museum
We found a place to stay in an old monastery; a tiny cell with hard beds and monkish austerity. As the only guests we felt quite priviledged, especially with the wonderful views of the Sanctuario from our room.
I'm not sure we're pure enough, but they let us stay
Mindful of our deadline, to leave Colombia by the end of March, we pushed on the following morning. The plan was to ride to Medellin so Hame could work on the bike and collect parts he'd ordered at Ruta 40, the BMW workshop. Poor Bertha's frame had cracked again. She also needed new brake pads and a good service.
Back on the PanAm!
Bertha, green hills
With our tight deadline we just about had time to spend a few days In Medellin fixing the bike, then two weeks making a loop around the country. Not much, and not the way we usually like to travel (like snails), but better than nothing.
Lovely view on the way to Popayan
This landslide wiped out a service station
Delivering the milk, 1
Flower shop, Popayan
We had a great ride to Popayan, lots of twisties and hills which kept Hame smiling. Popayan itself was a graceful old city full of colonial architecture and atmosphere.
Colonial architecture
Stopping off the following night in Calarca, we contacted JuanEs and Paula, the couple we'd met in Peru when JuanEs's spokes broke. We'd been in touch with them about visiting Medellin.
I called Paula and told her we were on the way. "But you can't come next week," she said. "It's Semana Santa and everything's closed!"
Semana Santa is "Holy Week", the days leading up to Easter. Paula told us Ruta 40 would be shut the entire week and that we shoud change our plans. Fortunately we're good at that so we looked at our tiny map, got out the highlighter, and drew a squiggly line around the country, taking in all the places we wanted to see.
And so began our mad '3000 or so km in 12 days' dash around Colombia!
A very green country
The coffee region was beautiful. On leaving Calarca we made a loop through a valley which was just stunning. On the way I heard a strange noise coming from the bike and mentioned it to Hame. Now, blokes don't like to be told there's something wrong with their toys, so when I told him the response was something like, "Ofcoursethere'snotdon'tbedaft." So I shut up.
A little further down the road when we stopped for fuel, Hame glanced at the brakes and said a bad word. One of the pads we'd had made in Ecuador ("Only seven dollars!") had dropped out and the strange noise I'd heard was the sound of metal on metal.
I kept quiet and offered him a muesli bar.
Luckily there was a Frenos (brakes) workshop just down the road so we stopped in and got it sorted. With creatively fixed brakes we rode on in search of a bed for the night.
Riveting those brake pads
Just like new!
We stopped in Chinchina, a small village in the coffee growing region. We passed a sign saying "Coffee Hacienda, tours" and popped in to enquire. Immediately we fell in love with the views, serenity and swimming pool, and stayed two days. Seider took us on a tour of the plantation and Jorge demonstrated how to dry, roast and grind the coffee. Mmmm! The hacienda had been in Maria Thersa's, (Jorge's mother) family for years and it was a lovely family place which was hard to leave.
Seider begins his tour of the plantation
Baby coffee plants
Us and Seider - he's one of the happiest blokes I've ever met!
Ripe coffee beans
And at the end, we had a great cuppa
Awww, do we HAVE to leave...?
In Chinchina Hame was mobbed by curious locals while I popped into the local supermarket!
Hame's in there somewhere
With Maria Theresa and Jorge
Delivering the milk, 2 (great video of this guy on our youtube page)
Refreshed and with a great coffee buzz we said farewell and rode on to Zipaquira, home of one of the "Wonders of Colombia" - the Salt Cathedral. It was amazing - a huge cathedral dug out of the salt deposits underground, with crosses, altar and even the font made from salt.
Fruit market in Zipaquaira
The main plaza in Zipaquaira
Semana Santa parade, Zipaquaira (we never quite worked out what the KKK-like uniforms were all about)
Military parade, Zipaquaira
Stopping in rural town Oiba for the night we met Mariella in the street who was incredibly helpful and showed us a cheapy hotel and a great eatery run by a friend of hers. We spent a fun night with Mariella, her friend and their daughters, and a soldier called Tom Cruise, who hung his ammunition belt on the back of my chair.
Hame wth Mariella, her friend and daughters
Oiba
View from the "Good View" hotel (it also had pillows that were torture devices, but at only two quid a night, who's complaining!)
Guns are a common sight in Colombia, either held cowboy style as policemen ride helter-skelter through the streets on a bike, or on everyone manning the many roadblocks. I got used to it after a while, but it was strange to see kids - many of the soldiers looked like teenagers - holding guns almost as big as they were.
Friendly police
As we dropped down from the mountains the weather got hotter and hotter. We sweltered away in our gear, utterly unused to the heat after months of temperate climates. In Aguachica we found a hotel which was wonderfully cheap but had a fan which had only one speed - helicopter. It was impossible to sleep with it on but too hot without. We found the solution by lying naked under wet towels.
Trying to keep the diesel fumes out
The road straightened and the next morning we found ourselves on a straight run for the coast, past palm oil plantations and fields of munching brahman cattle. The heat was intense. We stopped for a juice at a roadside stall. It came in a bucket!
Like a spade with that??
Roadside juice bar
Palm oil plantation
The locals had all been really friendly. Occasionally we'd meet grumpy hotel owners who didn't thank us for attempts to bargain the price, but generally people were fantastic. Many people seemed surprised that we were alone and asked us, "But haven't you heard how dangerous Colombia is?" It seemed they were all aware of the reputation Colombia has and lived mindful of the violence in the past, when it was too dangerous to travel alone and bandits or guerillas ruled the highways.
A holy bus
Many people also told me my Spanish was good, though I suspect that this is because they're unused to tourists and therefore anyone who can put two words together is seen as "good"! I have definitely improved though, Hamish too, and I really enjoy speaking the language.
Yet another amazing view
We rode on towards the coast, past crazy holiday traffic and the inevitable accidents. The heat seemed to get worse as we went and by the time we arrived at the coast in the small village of Taganga we were both ready to get our gear off.
Taganga from above
Because of the holiday most hotels were full and the empty ones were rubbish, but we got lucky when we met German Thomas in the street. He told us that the dive centre where he worked might have a room. Sure enough, it did and we gratefully stripped off our gear and went for a sunset beer on the beach, and a mini-celebration upon reaching the northern coast of South America. It seemed a very long time since we left Ushuaia....
Caribbean sunset
The following day we went diving in the Caribbean! The water was surprisingly cold but there was lots to see and we had a good time. I could have stayed to dive longer, however the unstoppable clock was ticking and we had to leave.
Attack of the cone-heads
Someone's got a really huge head
Riding along the North coast brought us to Cartagena, once the most ransacked cities in the Americas. The Spanish used it as a base from which to export goods they'd "acquired" from the continent. Francis Drake was one of the toughest pirates to beat and he made many successful attacks against the city. In the end a submarine wall was built to prevent him entering the natural harbour.
The old city is surrounded by impressive fortress walls and the new city is a modern town full of tall and glittery buildings. We got a room in the old town, in a place which turned into one big party in the evenings (we must be getting old). heading out for lunch we settled down to eat. Another couple strolled in and asked if they could share our table. Gloria and her husband Alveiro were friendly and we chatted over our food. Afterwards they asked us if we'd like a stroll along the walls and around the old town. We soon became friends and they asked if we'd like to meet the following day.
Old town Cartegena
Fernando Botero sculpture - Colombia's most famous artist
Em and Alveiro walk along the fortress walls
After surviving another night of noise and parties, we were picked up by Alveiro early the next morning for a game of tennis. I played in Malaysia but wasn't great, and after a gap of two years during which time I've done bugger all exercise I was in pretty bad shape. But it was great fun!
Proof that sport is bad for you
Afterwards they took us to a beach East of town where we swam, ate wonderful local fish and soaked up the music-filled Caribbean atosphere.
The beach menu - with Gloria and Alveiro
Gloria and Alveiro invited us back anytime we were in Cartagena, we thanked them politely but said we'd be leaving by plane from Medellin. They were great people and we were bowled over by their hospitality.
Early the next morning we started on the loop South again, and rode back to the mountians with a brief stop on the way. It was a blessed relief to be back in cooler climes, even if it did mean a return to the rain.
On arrival in Medellin we headed to Casa Kiwi where Paul the friendly owner (and biker) told me it wasn't quiet - at least he was honest! By now sleep had become something I was missing greatly as we'd been moving fast, changing beds every night and not getting much rest, plus riding long days every day. It was great as we'd seen lots of the country, but isn't the way we like to travel. We were both shattered actually. Paul kindly pointed us in the direction of a quiet and peaceful hostel around the corner. We found Hostel Tamarindo, run by the very lovely Natalie, and it was like being at home. We both had stuff to do - I was on a mission to organise flights to Panama and Hame had to work on the bike. He spent three days working flat out while I practised Spanish on the phone with various agents.
(Emma)
Having established yet another crack around the shock mount whilst in Ecuador, by the time we reached Medellin, it was high time to solve the issue. The local brake pads had got us this far, but I wasn't going to risk any more mishaps, so they were to be replaced. My $2 forkseals from Lima were showing their worth and no longer retaining oil and the rattling tappets were telling me it was time for a decent service.
Cracked again!
Mauricio, owner of local BMW dealer, Ruta 40, is a motorcycle traveller himself, having ridden the length of the Americas some years ago and is therefore sympathetic to us motorcycling vagabonds. He therefore very kindly let me use the workshop for three days to carry out what was neccessary.
Ruta 40 Workshop
As it's now the fourth time I've had to repair the sub-frame, it was off within an hour, welded by lunchtime and back on that afternoon.
Repaired frame
I took the opportunity to address the cause of the cracking frame (no, I didn't tell Em to catch the bus!), by replacing the worn rear shock absorber spring. The spring which had taken us from Australia had had enough, regularly "bottoming out" and therefore transferring all shock loads to the frame directly instead of absorbing them.
New spring
Fortunately Ruta 40 had a replacement Ohlins and although not the perfect size or fit, when there's a will, there's a way! Suffice to say we now have suspension! I finished the job off with a very technical cover - a cut-off sock! Much to the amusement of the in house mechanics.
Andreas and "Shock-Sock"!
After replacing the brake pads, fork seals and a good service, all that remained was to re-grease the shaft drive. When we stripped it in Bolivia after our rather eventful crossing of the Salar de Uyuni, the only grease I could find was regular multi-purpose stuff. Not exactly recommended by the boys from Bavaria. So off the shaft came for a re-greasing. Just as well I did, as it tuned out the gear-box output shaft seal was weeping and would only have got worse, so we took the opportunity to replace it when the shaft was out.
By the end of three days I was beginning to think we had a new bike, if it wasn't for the gleeming new 1200's lined up in the showroom that is. You can keep 'em, Bertha's part of the family now!
Mauricio, Philipe (Workshop Manager) and Andreas (Cheif Mechanic) were indeed top blokes and helped us out a treat - thanks guys!
Hame with Philipe and Andreas
(Hame)
It was good to catch up with JuanEs and Paula once again. They took us out and showed us a good time - we enjoyed the week very much.
With Paula and JuanEs
All my investiagtions into flying came up blank - it was stupidly expensive and hassle-filled so we changed plans again and decided to take a boat from Cartagena. Hame had picked up details from the noticeboards in our hotel - every week there are private boats leaving for Panama. We'd heard a fair few horror stories about this trip but thought we'd found someone good - we made contact with Guido and arranged to meet him on Sunday night back in Cartagena.
I contacted Gloria and Alveiro who were both delighted we were coming back and offered us a bed for the night.
We set off from Medellin at five o'clock after an unsuccessful attempt at an early night - we met Dave, a British biker and of course we all had stories to tell. Both exhausted, we rode all day and arrived in Cartagena 13 hours later! It was about 700 km altogether.
Delivering the milk, 3
More friendly coppers
We met with Guido and arranged to put the bike on board the following day. Right away we both liked him and the other passengers seemed like good folks.
After a pleasant evening with Gloria and Alveiro we left with Bertha the next morning and loaded her onto the boat. The Seeadler was a comfortable looking boat which had been Guido's home for the past 15 years. With the help of a couple of guys we managed to get Bertha on board from the fuel station (that's the royal 'we' again, I took pictures).
Loading the bike, 1, with Guido and Leo
Loading the bike, 2
Add a tarp, job done!
We loaded up with beer and rum, bought some snacks and boarded the Seeadler in the afternoon. Our papers took ages to arrive so we left as the sun dropped.
Farewell, South America....
Hame and I sat on deck and watched South America receding into the distance, reflecting on what an incredible 16 months it's been. We were also feeling full of excitement at the trip ahead - five days cruising through the Caribbean!
Our route through South America
There are a few more videos on our youtube page - click below to see them.
Next blog - Panama and beyond!
(Emma)
Pics of the month:
Chasing the sun
Bertha's restaurant!
What, no dirt bikes?!
At least they're honest
April 30, 2008 GMT
Paradise, Canals & Volcanos!
Spirits were high as the lights of Cartegena faded into the night; motoring through the submarine wall erected to defy Drake and into the open Caribbean Sea. However, the atmosphere was quick to change as a swell picked up, the boat rocking and rolling like Elvis on a good night. We had a few concerned thoughts of Bertha strapped to the aft, but after almost 48 hours of open water, we anchored in paradise, Bertha firmly attached.

The "Seeadler"

The same couldn't be said of poor Em, who disappeared below at the sight of the open sea, only to appear some 36 hours later, somewhat ashen! Fortunately she was in time to see a school of dolphins swim along side, seemingly guiding our passage.

Poor Em!

Isla Hollandaise appeared to be picture postcard perfect as we woke the next morning, all passengers greatful for a good nights kip in calm waters. Swimming ashore we padded around the islands powder sand shores, pinching ourselves to remind us this was for real!

Paradise found


It's for you!

Sailing the short distance to Porvenir, capital of the San Blas Islands, we officially entered Panama, having our passports stamped before sailing on in search of yet another paradisical island. Not exactly difficult in these parts it would seem.

San Blas

Anchoring in the bay of an island inhabited by the Kuna tribe, we had the pleasure of meeting a few of the local folks. With interesting customs - the women cut off their hair and wear large nose-rings upon marriage - the Kuna are the world's second smallest people, second only to the Pygmy tribe.

Kuna folks


Beach volley ball

We could easily have stayed longer but the 'Seeadler' was anxious to get home. Sailing around Panama's most northerly point, we anchored at Puerto Lindo, our Caribbean adventure almost over. Almost, but not quite. We still had Bertha to get ashore, an adventure all in itself!

Easy now...


...steady...

With no suitable pier to dock by, it was neccessary to lower the bike on the dinghy winch into a local skif. Sounds straight forward until you're in the skif guiding your pride and joy through mid air whilst attempting to maintain balance in a small fibreglass boat!

...hold it there...


...almost...

A short trip ashore saw Bertha touch down in Central America, much to the help of several large Panamanians!

...ashore!

We'd had a great time; Guido had been a good captain, Leo the cook had fed us well and we, the crew, got along famously. It was a truly fabulous trip and one we can recommend heartily.

The Crew


Caribbean sunset

Arriving in Cental America we had only ten or so weeks left before flying home from Houston. It's really weird thinking about going home and not living this travelling life any longer. However, after almost two years on the road perhaps it's time for us to settle at home. Hame's been away fifteen years and I've been away ten, and we miss our family and friends greatly. It's definitely time to "touch base" (before the next adventure!) and live in our own country together - which we never have. I'm still enjoying the trip very much but I'm also aware that I'd like to stop while I am still enjoying it.
After a day's mission in Colon securing the bikes Panamanian temporary import permit, I enjoyed a bus ride back to Puerto Lindo in an ex-US school bus, a common sight throughout Central America.

Panama Bus

Anticipating a quiet night, we met Jim and Heather, a Scots couple anchored in the bay. They've been 'on the water' 12 years now, sailing their way around the world. Puts our puny two year jaunt into perspective! Needless to say, the gathering of the clans ensued, lubricated substantially by the local Bilboa cerveza!
The next day we were back on the bike, making for Panama City and the famous Panama Canal. Stopping briefly in Portobelo, we checked out the ramparts the Spanish used to defend Drake and the likes from procuring the gold they in turn had procured from the indegenous peoples. What goes around, comes around I guess.

Panama Canal

Friends from Malaysia days, Andrew and Kate, now lived in Panama and had kindly invited us to stay.

With Andrew & Kate

Kate provided a fantastic tour of the city, from the 500 year old ruins of Panama Viejo, site of the first European settlement along the Pacific, to Casco Antiguo, an attractive hotch-potch of restored and dilapatated colonial buildings. All this of course, in stark contrast to the sky scrapers of modern day Panama City.

Panama City


Casco Antiguo

They also provided us with our first Indian meal for many months, a treat indeed!

Taking Andrew & Kate's girls for a ride

Of course no trip to Panama would be complete without checking out the Panama Canal. Visiting the museum at Miraflores Locks we learnt of it's history, but we both reckoned the best bit was watching the big boats go by!

Miraflores Locks

With the clock ticking, we bit farewell to Andrew, Kate and family and headed towards Costa Rica. Opting to cross the border on the northern, Caribbean coast, we enjoyed a great ride over the misty Cordillera Central, before dropping back down to steamy plains.

Cordillera Central

I'd forgotten (omitted) to tell Em of the ramshackle bridges I'd heard we'd have to cross at the Guabito - Sixaola border. It was therefore somewhat of a scary surprise to her as we crossed the first bridge!
Just before the border we rode across a really rickety bridge. I was terrified so I held the camera and looked at the back of Hame's helmet and concentrated on not moving and pretending I was a piece of luggage. A wobble would have seen us falling through one of the gaps at the sides. The resulting video's good though, check it out on our YouTube page. (Em)

Mind that hole!

The border was small and busy, with huge queues. Two hours later we were just about through but we had to wait for the lorries to pass, as the bridge over the river into Costa Rica was not wide enough for more than one vehicle at a time. To me, it looked worse than the first one so I elected to walk and take pictures. Hame's face was a picture as he passed, full on concentration to make sure he didn't wobble off the planks. One of the holes was definitely bike-sized and there seemed to be far too many crucial planks missing.

Steady!

Fortunately, there were no queues on the Costa Rican side of the border, although I did have to wake up the aduana (customs) officer to process the bike temporary import documents. He wasn't exactly happy about it either!

Bananas!

Our first impression of Costa Rica was bananas! Riding past banana plantations the size of towns, we arrived in Cahuita, a tranquil seaside village on the Carribean where we chilled out for a couple of days swimming in the warm sea and getting battered by waves. We even managed to score a huge apartment for what we'd normally pay for a room within spitting distance of the sea. Excellent!
For the first time in 18 months we noticed a lot of the locals speaking English and not the more familiar Spanish. Apparently, a substantial proportion of the locals in this area were decendants of Black English-speaking workers who arrived in the 19th century to build railways and harvest bananas.
Next stop was the capital, San Jose, in search of new tyres. After fruitless attepts in Panama City, I hoped San Jose would provide better luck. Fortunately, I wasn't to be disappointed, I even had options! Surprisingly, BMW provided the cheapest option, so off I trotted to secure a new pair of Metzeler Tourances, where I met Aussie rider, Margaret (aka Beemer Bird) doing exactly the same thing.

Beemer Bird & Em

Over a cup of tea she explained she was heading to Alaska via all 48 US states by June! She certainly made us feel a little more comfortable about reaching our Houston goal!
As she headed off for another country, we enjoyed a somewhat shorter, but nonetheless, great ride to La Fortuna, a relative hop, skip and a jump up the road. Situated by Volcan Arenal, an active volcano, we were keen to see it in action.

To La Fortuna


Volcan Arenal

Splashing out on a room with a view, we sat down on our balcony to watch the show. Hesitant the incoming clouds would blind any action, we soon experienced a orange glow. Then suddenly we watched orange explosions of lava flying out from the crater with a huge BANG before tumbling down its sides - it was utterly spectacular!

Waiting for the show

Welsh bikers Rik and Rob, who we'd met briefly in Panama City, had told us about a great beach camping spot on the Nicoya Peninsula. So the following day we set off for Samara and the beaches of the Pacific coast.

Cordillera de Tilaran

After a great ride winding around Laguna de Arenal and over the Cordillera de Tilaran, we pitched camp overlooking the crashing waves of the Pacific. Not too bad!

Not exactly Benidorm, is it?


Samara campsite

We spent a fun day boogie boarding and swimming before regretfully saying farewell to yet another excellent campsite. It would have been so easy to stay but time was ticking on...Nicaragua beckoned.

Adios Costa Rica

(Hame & Em)

Takin' it easy

Enter your email address to receive updates to Hamish Oag and Emma Myatt's trip story!
Recent Entries
Archives:
Archives:
Monthly
Archives:
Category
NEW! HU 2015 Motorcycle Adventure Travel Calendar is now available! Get your copy now for some terrific travel inspiration!
HUGE, 11.5 x 16.5 inches, beautifully printed in Germany on top quality stock! Photos are the winning images from over 600 entries in the 9th Annual HU Photo Contest!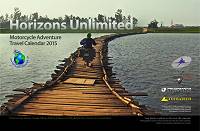 "The calendar is magnificent!"
"I just wanted to say how much I'm loving the new, larger calendar!"
We share the profit with the winning photographers. YOU could be in the HU Calendar too - enter here!
Next HU Events
Germany: May 14-17
Canada Ontario: Jun 18-21
Ireland: June 26-28
Colorado: July 17-19 TBC
Canada West: Aug 20-23
USA California: Sep 24-27
Aus Queensland: Sep 24-27
USA North Carolina: Oct 8-11
Aus Perth: Oct 9-11
Germany: Oct 22-25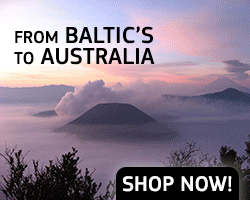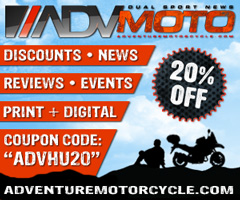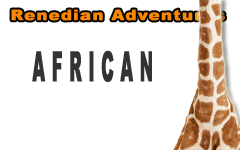 What others say about HU...
"I just wanted to say thanks for doing this and sharing so much with the rest of us." Dave, USA
"Your website is a mecca of valuable information and the DVD series is informative, entertaining, and inspiring! The new look of the website is very impressive, updated and catchy. Thank you so very much!" Jennifer, Canada
"...Great site. Keep up the good work." Murray and Carmen, Australia
"We just finished a 7 month 22,000+ mile scouting trip from Alaska to the bottom of Chile and I can't tell you how many times we referred to your site for help. From how to adjust your valves, to where to stay in the back country of Peru. Horizons Unlimited was a key player in our success. Motorcycle enthusiasts from around the world are in debt to your services." Alaska Riders

10th Annual HU Travellers Photo Contest is on now! This is an opportunity for YOU to show us your best photos and win prizes!
NEW! HU 2014 Adventure Travel T-shirts! are now available in several colors! Be the first kid on your block to have them! New lower prices on synths!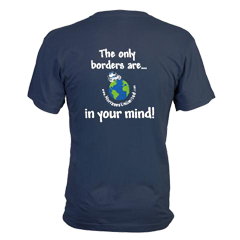 Check out the new Gildan Performance cotton-feel t-shirt - 100% poly, feels like soft cotton!

What turns you on to motorcycle travel?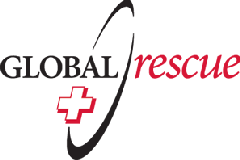 Global Rescue is the premier provider of medical, security and evacuation services worldwide and is the only company that will come to you, wherever you are, and evacuate you to your home hospital of choice. Additionally, Global Rescue places no restrictions on country of citizenship - all nationalities are eligible to sign-up!
New to Horizons Unlimited?
New to motorcycle travelling? New to the HU site? Confused? Too many options? It's really very simple - just 4 easy steps!
Horizons Unlimited was founded in 1997 by Grant and Susan Johnson following their journey around the world on a BMW R80 G/S motorcycle.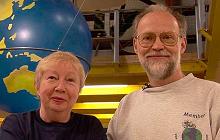 Read more about Grant & Susan's story
Membership - help keep us going!
Horizons Unlimited is not a big multi-national company, just two people who love motorcycle travel and have grown what started as a hobby in 1997 into a full time job (usually 8-10 hours per day and 7 days a week) and a labour of love. To keep it going and a roof over our heads, we run events (22 this year!); we sell inspirational and informative DVDs; we have a few selected advertisers; and we make a small amount from memberships.
You don't have to be a Member to come to an HU meeting, access the website, the HUBB or to receive the e-zine. What you get for your membership contribution is our sincere gratitude, good karma and knowing that you're helping to keep the motorcycle travel dream alive. Contributing Members and Gold Members do get additional features on the HUBB. Here's a list of all the Member benefits on the HUBB.
Books & DVDs

All the best travel books and videos listed and often reviewed on HU's famous Books page. Check it out and get great travel books from all over the world.

MC Air Shipping, (uncrated) USA / Canada / Europe and other areas. Be sure to say "Horizons Unlimited" to get your $25 discount on Shipping!
Insurance - see: For foreigners traveling in US and Canada and for Americans and Canadians traveling in other countries, then mail it to MC Express and get your HU $15 discount!
Story and photos copyright © All Rights Reserved.
Contact the author:
Editors note: We accept no responsibility for any of the above information in any way whatsoever. You are reminded to do your own research. Any commentary is strictly a personal opinion of the person supplying the information and is not to be construed as an endorsement of any kind.
Hosted by: Horizons Unlimited, the motorcycle travellers' website!
You can have your story here too - click for details!