December 16, 2007 GMT
Northern Chile

ISDE 2007

Every cloud has its silver lining as they say. Therefore our delayed departure from Buenos Aires as a result of a broken drive shaft, coincided nicely with attending this year's ISDE (International Six Day Enduro) in Chile.
Click on the link below to see all eight ISDE short movies.

Parc ferme

Set in and around the coastal town of La Serena, the week long event provided a variety of terrain. From sandy coastal dunes to rocky river beds, the numerous special tests provided a real challenge to the cream of World Enduro. Not to mention making for some fantastic spectating!

Beach Special Test

On Day 1 we were fortunate enough to meet with some of the British team and their army of volunteering helpers. Feeling distinctly patriotic, we helped out where we could in between watching the lads doing what they do best.

British support crew


Helping out

Despite rooting for alternative teams, we hooked up one evening with fellow bike travellers from Germany and Switzerland.

Bike travellers BBQ


Euan McConnell


Tom Sagar


Kevin Murray

Despite Ashley Wood's bike blowing up on Day 1 and Euan McConnell riding with a badly injured elbow after a fall on Day 3, the World Trophy Team finished a very respectible 5th place. The Junior Trophy and Army teams following up with 10th and 8th places in their respective classes. All in all, a sucessful ISDE for Team GB.

Purple Helmets!

We joined in the end of week revelry, ending up in a night club until some ungodly hour together with team members and the infamous "Purple Helmets".
We both felt there would be few sports where the National team would absorb us into their company quite so readily. We felt both privilaged to be involved and happy to have made new friends.
Before leaving La Serena, I was forced to replace the Paralever bearings. With no BMW dealer in La Serena, Bob Moreno from Tonino Motos came to the rescue, helping me not only to source the bearings from Santiago, but allowing me the run of his workshop to install them. Top bloke.

Me and Bob

Winding our way North we were soon to meet yet more overseas Brits - in Chile for an annual cactus convention! I kid you not!

Pan de Azucar National Park


Nightcap

Stopping off en route to Antofagasta (or Antofa-nasty as we were to coin it), we spent a great night camping by the Pacific Ocean within Pan de Azucar National Park. The resident Condors and Pelicans certainly had more success fishing than us!

Scoffing Condors

Continuing North along the Pan-American, the scenery soon became dry and arid as we headed away from the coast.

Pan-Am


Full load


Lunch stop


Mano del Desierto


French piloted 1938 BMW outfit

After a night camping by llamas in a mini-zoo in Calama, we rose early to visit the World's largest open-cast copper mine. Arriving in nearby Chuquicamata, we rode into what appeared to be a ghost town.
We would later learn mining economics dictated it more cost effective to relocate the townsfolk and cover the town with the ever increasing mine spoils, than to transport the spoils elsewhere.

Downtown Chuquicamata


A rather large copper mine

Fitting our new tyres we'd carried since Los Andes, we were glad to both shed the extra load and gain the extra grip before hitting the dirt roads to El Tatio geysers.

Fresh rubber

A night in the quaint adobe village of Chiu Chiu, site of Chile's oldest church, made for an interesting stop-over.

Chile's oldest church

Despite El Tatio being a tourist draw card, no one other than the refugio caretakers were around when we arrived. The tourists only make a brief early morning visit to witness the impressive geysers at sunrise.
Our plan to camp was thwarted by the afternoon wind, which ripped our already weak, UV-effected tent in several places. Luckily the refugio bunk room was available for the night.
Walking around the desolate geyser field, we marveled at the bubbling fountains of boiling water, each one having its own unique character. With no one around, we slipped naked into the thermal pool, soaking in the hot water under a low, evening sun reflecting an orange glow off the surrounding Andean mountains.

Taking a dip at El Tatio geysers

How many places in the world could you bathe naked at 4300m and with such a stunning vista? Not many, we agreed. It was indeed a special moment.
What wasn't quite so special was getting back out. Towelling off our naked torsos in 3 degrees was a little fresh to say the least!
We returned to the refugio to find Wim, a Dutch traveller, had arrived complete with several rolls of duct tape. With initial introductions out of the way, we set about repairing our trusty home.

Dutch tape!

After a restless night, the three of us rose at five to join the throngs of arriving toursits check out the geysers; all the more impressive in the early morning light.

Me, Wim and Em - 6am


El Tatio sunrise

The scenic but extremely sandy, corrugated ride down to San Pedro de Atacama was made a little easier by Wim travelling in convoy and acting as back-up truck by carrying some of our luggage. We asked if he'd like to perform the same task by joining us on our adventure into Bolivia, but sadly he had prior commitments to meet in Argentina!

Support vehicle


Lunch with the flamingoes

What was once I'm sure a quiet, adobe village, San Pedro was now over-run by foriegn tourists and horny street dogs. It served its purpose to restock on supplies and catch up on e-mails, but that was about as far as it went.
Here we met Charlotte and Maciej, a couple of cyclists en route to Patagonia, the five of us enjoying a few days together before departing in our respective directions.

Our campsite in San Pedro


Floating


Leaving San Pedro

For us, we were off to Bolivia and the Salar de Uyuni, a four-day adventure over the Andes and across the Bolivian Altiplano. Little did we know what lay ahead....

Rainbow Sky, Paso de Jama

(Hamish)

Refuelling

Em's photos of the month:
December 30, 2007 GMT
Bolivian Adventures
We should rename our blog, "How to kill a bike" after these last few weeks.

Here we go again...


Our route so far....

We said our farewells to Maciej and Charlottte and set off with Wim towards the Paso de Jama. Wim was off to Argentina, we were off to Bolivia. On the way Wim's charming but ancient jeep overheated so we parted - sadly; we'd had a great time with him - somewhere up the hill while he waited to cool the engine down.
On the way to the Bolivia turn off we met Simon Mendus-Edwards on his KLR, a biker we'd briefly been in touch with on Horizons. He'd just come down the road from Uyuni and he recommended an alternative route. The main route, he said, was full of jeeps whizzing past and nasty rutted tracks. Most tourists visit this area by jeep, although we know of several bikers and a few cyclists who've done it. All said the road was terrible!
We turned off the Paso de Jama road and immediately noticed big black clouds gathering. This was a bummer because we'd just experienced a few hot, dry days. We dearly hoped the rainy season hadn't arrived, as it would make the Salar de Uyuni nasty for the bike....
The temperature dropped due to altitude, and as we crossed the border - at a very primitive crossing - it got colder still.
Soon the temperature gauge read 1 degree and we found ourselves in a blizzard. This was a bit of a shock as it had been almost 30 in San Pedro de Atacama!

Snow! Get your gloves back on, quick!


Out of the snow

We road on, and eventually got through it. However, it looked as if there was more rain ahead...

Clouds on the horizon

The road deteriorated into corrugated sandy tracks with occasional gravelly bits interspersed with more sand. Aduana (customs) was situated at 5029 metres above sea level, next to a borax factory. I was frozen solid (and feeling decidedly spinny) by the time we got there but the nice customs official let me raid his kitchen and make Hame and I several cups of hot milk. Sufficiently thawed, we got back on the road to freeze again. It was another 40km to the hostel, on yet more corrugations and sand.

Hame playing with the sand

By the time we arrived at Laguna Colorada, I'd had enough, and to find the hostel full nearly had me in tears! It was getting dark and I was just about to give up when somebody produced a room for us.
We dumped our stuff and put on as many warm things as we could, then sat down to eat dried mash and tuna. Mmmm. Luckily the nice jeep tour party next to us took pity on us and gave us some soup (the hostels in the area don't provide food, when you book a jeep tour it comes with a cook), as well as entertaining us as one of the party was a Korean magician with the surname Yum! Very good he was too.
The hostel was basic, to say the least. No showers, concrete beds with plastic covered matresses on top and sheets which I don't think had been washed for several jeep tours. We crawled under a huge pile of blankets before 10pm and by about 3am, I'd just about got warm. The altitude - we were at 4365 metres above sea level - was affecting me quite a lot, huge pounding headaches and breathlessness coupled with a feeling of nausea. Poor Hame had to fight to get me to leave my nice warm bed early the next morning!
We rode to nearby Laguna Colorada which is pink, green and white. On sunny days it can be bright red, but the few clouds above us leant it a pinkish glow. The view was incredible. We stopped the bike and sat for an hour or so just looking at it all. As well as the views, there were thousands of flamingoes busily filtering algae. We smiled in amusement at a jeep tour who parked up, spilled out, took pictures and raced off again in minutes. I was so glad we had Bertha and could set our own pace.

Laguna Colorada


Colours of the lake


Flamingoes on Laguna Colorada

The road was pretty terrible again, sand, corrugations (more!) and dust on the odd occasion vehicles went by. We'd decided to take Simon's suggested route which turned out to be an interesting and quieter alternative, though with several challenging tracks to negotiate.

Hame exiting the water


Lunch in style!

Riding along we were passed by a jeep whose passengers stopped by a river crossing to have lunch. In wonderful luxury, the driver set up table and chairs for them, and produced great food. We stopped to say hi as we recognised them from the previous night. Very kindly we were invited to lunch, and sat and ate in style, llamas in the background!
Setting off again we were chased by another snowstorm, but we managed to win the race and left it in the hills. Passing incredible rock formations in the background we soon arrived in a lovely valley with a grass-lined river feeding hundreds of llamas.

Hame helps out

Hame stopped to pump up the tyre on an ancient bike for a guy called Alex, who, in turn, directed us to a good hostel at Villa Alota, a small and dusty Andean village. This one was basic again, but at least served food. We ate with a Swiss jeep party and swapped stories about places we'd been.
In the morning there was some confusion about which track would take us out of town. It couldn't possibly be that tiny windy thing leading into the hills, with no signposts, could it? Yep. Off we went, up what was little more than a farm track. It was excellent. Passing huge rocks we wound our way up a hill. The road was rocky and provided Hame with some great riding.

Over H's shoulder!


This road rocks!


Andean farming


Bertha and I take a breather

We rode through small Andean villages with adobe houses and llamas nearby. At one point the road turned into a small stream.

Where's the Road?!

Then we hit the sand. It went on, and on! I had to get off and walk for a while, because it was just so slippery and rutted.

Railway across the Salar de Chiguana

The road ran along a plain and then we found ourselves on the edge of a dried salt lake, the Salar de Chiguana. We'd been warned that if it rained the lake would be peligroso (dangerous) for bikes but at first it was solid. About halfway across, the mud began. Thick, salty and sticky, it was pretty nasty stuff to ride through so muggins here got to walk again. It went on for ages and ages.

Slimey riding


Salty mud!!!


Squelch!

When we arrived in nearby San Juan, we found a place to wash the bike immediately and hosed off the salt...

Salt wash one

...before finding a hostel, again no food and the single shower working only if there was enough water pressure. While it was warm enough to shower the pressure was too weak, and later it got chilly again. Love those wet-wipes.
We visited the local museum which was surprisingly good; all about the local Andean life and culture.
After another early night - both shattered - we were up with the larks to pack up and get on with the last leg of the journey to Uyuni. We first visited the necropolis which was on a nearby hill and saw some 500-year-old mummified bodies. Unfortunately we couldn't stay long as we'd both picked up Bolivian belly and I had to make an unscheduled dash to the bushes between the town and the necropolis. Hame made it back to the hotel.
We met more corrugations before turning off to a small track which would take us to Atulcha, the place we could get onto the Salar. Our first glimpse of the massive salt flats was from the top of a hill covered in cacti. The road was steep and rocky and Hame did a great job of keeping us upright on the way down.

Cactus hills

We stopped for lunch in a small shop in Atulcha. The local kids thought we were "the Red Power Ranger and the Black Power Ranger", I wish!

The kids loved the bike and put on their 'helmets'!

The Salar de Uyuni used to be part of a massive prehistoric lake which once covered most of Bolivia. In the rainy season it becomes a lake once more. We had been warned by several people, but no two stories about the amount of water were the same. Hmmm. We'd always said we would not cross it if there was water but... (you know what's coming...)
Anyway at first it was okay because there was a sandy spit of land running out from Chuvica - further South from Atulcha - which had been built over the wet outside edge. We rode onto the Salar and it was dry, with only a few puddles which we were able to avoid. We used the GPS (It'd been really useful in the previous few days) and pointed ourselves at one of the islands, Isla Incahuasi. The riding was amazing. Imagine riding on a flat, bright white surface, over hexagonal patterns in the salt and NOTHING else around. Incredible.

On the Salar

We stopped and took some silly pics - with nothing to show relative sizes you can shrink and enlarge whatever you want...

My toy Hame!


Salt, salt, everywhere


We rode to the island where all the tours were - we couldn't believe how many people were there. We got talking to a couple of people who told us there was rather more water than we thought. What to do, take a two-day detour or go for it? Stupidly, we went for it.
At first it was fine but the last 12 km were WET. At first it was just puddles, then deeper puddles, then just water, everywhere. Hame began cursing (and he hasn't stopped yet). Poor Bertha soon became encrusted with the most aggressive salt ever - it hardened into a vicious rock-like substance which just got everywhere.
The views were incredible though, it was like riding through a wonderland somewhere between the sea and the sky.

Between two worlds


Amazing views


Our wake!

It was getting late and Hame was riding slowly to prevent as much spray as he could. Suddenly I saw these huge holes and yelled at Hame to stop. We'd unwittingly ridden into what must have been a very dangerous area (I'm still having nightmares about it). I jumped off the bike and directed Hame back the way we'd come, because all around were two and three foot deep holes of thick mud. The salt had made a crust like thick ice on top, but I was sure that if we'd gone in, we would have lost the bike. She would have just sunk. It was pretty scary. Hame rode back to the solid stuff as quickly as he could. We saw jeeps racing along about 1km South, so turned to follow them. Thankfully the jeep in front of us chose a good path (the jeeps can, and do, get stuck) and we were able to follow it out. By now the water was about a foot deep, and as Hame saw land at Colchani and he went hammer and tongs for it. The three of us burst out of the water onto land like some mad creature. Bertha immediately stalled, as if she was saying, "Okay, I got you out of the water, that's IT!" I jumped off the bike onto LAND, breathing a big sigh of relief and two guys watching said, "You're crazy!" Hame just swore a lot.
Uyuni was about half an hour's ride away over more bloody corrugations and sand. We made it just in time to catch the washing place and gave Bertha a big hosing down with the most powerful water jet I've ever seen (or felt, Hame turned it on me to get the salt off my legs).

Where's the pepper?

We'd completely forgotten we had no money, so we had to persuade the owners we'd return and pay manana. They were sound people and let us go. Sonia, the owners wife, even said she'd accompany us to the hotel.
This turned out to be a good thing as she could help push the bike. Yep, poor old Bertha refused to start. More cursing from Hame. After pushing for several blocks we stopped at a hotel and persuaded the owners to let us put Bertha in the lobby to dry out. Hame was sure it was water in the timing pickup and that in the morning it would be okay.
Hame went out to get money and food while I tried to scrape some of the the salt off our gear. After a restoring pizza and beer we crashed out, after four of the most challenging days we've ever ridden.
I slept in and was woken with a cuppa (he's good like that) and the news that Hame had found the problem - a faulty ignition timing sensor, located behind the front wheel and therefore easily damaged by the salt. Luckily we carry a spare.
"However," said Hame. "That's not everything."
Oh shit, I thought.
"I've found another crack in the frame," he went on. "And it's massive."
Indeed it was. A three-inch gash around the shock mount.

Crrrrrrrraaaccckkkk

Hame summed it up with some words from Scotty on Star Trek, "She'll tak' no more, Cap'n"
We switched hotels, taking our bags by taxi and returning to push Bertha. We found a great place for far less money with space for the bike right outside the room. Hame immediately got down to it. We didn't ask the owners if they minded us stripping a big red bike in the corridor, in case they said no. Apart from a few looks we were left alone and Hame got straight down to work. By lunchtime he had the frame off, saying he was feeling HUGE deja vu...

Been here before I think...

... and by afternoon it was welded, plus he'd fitted the new ignition timing sensor.
"Maybe we should stick to normal, sensible, flat tarmac roads now?" I said.
"Yes, but there's one problem. There aren't any from here..." was the reply.
Poor bike.
Hame also had to dissemble the shaft drive assembly (more deja vu), flushing the salt out of the swinging arm. Well, I say Hame, but only my arm was small enough to fit inside it! He managed to persuade a local hardware shop to rent him a brand new torque wrench for a couple of hours to put it back together.

Up to my elbows in it

In the meantime I was able to clean everything else, even taking the air filter into the shower with me and persuading the owner to let me clean the wheels in the laundry sink.
Finally, it was done. Next time there's water in a salt lake that happens to be in our way - we'll take a diversion!

Uyuni sunset

We met some good people while staying in Uyuni - Alex and Sharon from Scotland and Ireland respectively, and American cyclists Matt and Cindy. Uyuni has a few good eateries so we spent some enjoyable afternoons chatting and chowing down. I also earned a beer by helping Brian type an e mail. A 60-something backpacker, avid climber and proud Yorkshireman (Yorkshire is the best county in England, of course), Brian was a great character to meet and he showed that you can be an adventurer at any age.

Brian's Yorkshire rose


With Brain, Alex, Matt, Cindy and Sharon

As Sharon and Alex were heading in the same direction, we made a plan to meet in Coroico, a place which had been recommended by several friends.
Alex and Sharon headed off by bus and we followed a day later. The road from Uyuni was a horror - 200km of evil corrugations and pits of bulldust so deep I sank into them as I walked, where it was impossible to ride two-up.

Bulldust bulldust everywhere...

We arrived in Oruro after a blissful last 100km of asphalt (I'd forgotten what it felt like to not be shaken to bits on the bike) late and exhausted but with a hotel recommendation. It's much easier arriving in a strange town with the address of a hotel which you know has parking - the single most important criteria when finding a bed for the night. The next morning, thankfully, we remained on ashphalt and enjoyed a smooth ride, past small adobe villages, to the outskirts of La Paz.
Neither of us was prepared for the breathtaking vista and dramatic setting of Bolivia's de facto capital city. Surrounded by snow capped mountains and bare hills, La Paz is a jumble of outlying red brick houses clinging to the hillside, all leaning towards the city centre, deep in the 'bowl' created by the peaks which cradle it.

La Paz from above

We managed to negotiate our way through La Paz without the invaluable help of the GPS, (which got water-logged when Hame jet washed the bike and was now full of condensation), but with the help of a friendly police couple on a Kawasaki cruiser who gave us a mini escort up through the steep streets to the right road!

Our escort!

Immediately on leaving the worst of the traffic, we happened upon a Chinese restaurant - as you do - so that was our traditional Bolivian lunch sorted out. Minutes after leaving the city limits of La Paz we were back in the countryside, and soon we were riding below forbidding black peaks, on a marvellously twisty road which would take us to a the old road to Coroico, dubbed the 'world's most dangerous road' which, in its time of full usage, saw 100 fatalities per year. It's now much much safer as the new road takes all the heavy traffic and the only people who use it are tourists like us and a multitude of adrenalin seekers who ride it on mountains bikes. From La Paz you can go with a number of companies who'll drop you off at the top, and pick you up at the bottom. Some have more safety rules than others.
The road itself is a single track gravel road which is literally carved into the mountain, running under overhanging rocks with gasp-inducing drops on the left to forest floors hundreds of metres below. There's not much room for error. I was nervous as hell, but Hame was his usual calm, let's-get-on-with-it self, and off we went, past crosses marking the spots where unfortunate travellers have met their ends.
From La Paz to Coroico it's 80km, the last 30km or so on the notorious road which drops 3000m to Coroico below.

On the edge!


Huge drop to the right... Hame's in the clouds...

The last part of the road was cobbled and wound its way up to the village past lush green hills, reminiscent of Malaysian jungles. It was great to see trees and green stuff again after so many weeks of deserts. We'd arranged to meet Alex and Sharon at Sol y Luna, a highly recommended hideaway high up in the hills. With a warm welcome from our friends we settled down to a good meal. The next day we all moved into a bungalow higher up the hillside where we spent a few days enjoying one of the most chilled-out places we've been for ages.

The view from Coroico

Hame dismantled the GPS and dried it out, it's as good as new now, and navigating once again.

Alex and our nice, healthy fridge

The four of us got on so well it was easy to share space and we spent pleasant days looking at the incredible views and catching up on some reading, playing cards and making the trek out to the village to check mail and sample food from 'the best restaurant in Bolivia' - a small place run by a French woman.

Wandering into town

Great days!

It's a tough life...


Sharon and Alex

We left and headed for Copacabana, a town on the shores of Lake Titicaca via La Paz. We'd arranged to meet Sharon and Alex there so they set off by bus. We were not expecting a tiny ferry on the way - a tiny ferry we'd have to share with a bus!

Don't move backwards!


Sharing a rickety raft with a bus

South America is full of dogs which like to chase you. I was afraid of them at first, but we learnt that if you don't move your feet they don't know which bit to bite, instead only running madly after you. I've taken to winding them up by howling right back at them!

WOOF!!!

On the way to La Paz we got a wee bit wet. We've hardly had any rain on the whole trip - all the time our gear was waterproof the weather remained dry. Now we're experiencing rain, guess what... leaks everywhere!

A wet ride...

We settled ourselves in for a bit of luxury in La Cupula, a lovely hostel run by a German. This was the view from our room...

View from our room!

Despite the altitude, we decided to get a bit of exercise in. We took a boat to Isla Del Sol and visited some Inca ruins, before trekking back three hours across the island. It was excellent.

Inca ruins, Isla Del Sol


Bolivian women, Copacabana


Titicaca toy cars

Hame and Alex climbed to the top of the hill behind our cabanas in search of a good view of the lake. They were surprised to find toy cars for sale - apparently a local offering to the Virgin for protection while driving.
Sadly it was then time for more farewells... one thing travelling has given us is lots of new friends. With plans to meet again, somewhere, sometime, we had a night out on the tiles.... and a sad farewell in the morning.



Last night with Sharon and Alex (you can see the hangovers coming)

We had been in touch with Bob Morley, aka The Smelly Biker, as we needed an address in Arequipa, Peru for some packages from home. Bob wrote back immediately and said, use our address, but come for Christmas too! The great bikers' community yet again... When he's not travelling throughout the Americas, Bob makes GPS maps, selling them on-line, see Smelly Biker.com We pointed our bike in the direction of Peru, tried to ignore our pounding heads, and off we went to a brand new country to celebrate Christmas.

Bye bye Bolivia....

(Emma)
We've uploaded lots of vids, you can check them out at;
I almost forgot..... Merry Christmas and a Happy New Year!
And one last thing, which may come as a bit of a shock. Are you sitting down? While up at El Tatio geysers on Nov 27th, Hame (overcome by altitude perhaps) asked me to marry him!!!!!!!!!!! This made me the happiest woman in World and of course I said a big fat YES!
Enter your email address to receive updates to Hamish Oag and Emma Myatt's trip story!
Recent Entries
Archives:
Archives:
Monthly
Archives:
Category
NEW! HU 2015 Motorcycle Adventure Travel Calendar is now available! Get your copy now for some terrific travel inspiration!
HUGE, 11.5 x 16.5 inches, beautifully printed in Germany on top quality stock! Photos are the winning images from over 600 entries in the 9th Annual HU Photo Contest!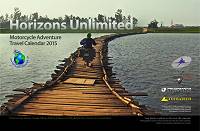 "The calendar is magnificent!"
"I just wanted to say how much I'm loving the new, larger calendar!"
We share the profit with the winning photographers. YOU could be in the HU Calendar too - enter here!
Next HU Events
NEW!

USA Virginia: Apr 9-12, 2015
Canada West: Aug 20-23, 2015
USA California: Sep 24-27, 2015
Aus Queensland: Sep 24-27, 2015
USA North Carolina: Oct 8-11, 2015
Aus Perth: Oct 9-11, 2015
Take 40% off Road Heroes Part 1 until October 31 only!
Road Heroes features tales of adventure, joy and sheer terror by veteran travellers Peter and Kay Forwood (193 countries two-up on a Harley); Dr. Greg Frazier (5 times RTW); Tiffany Coates (RTW solo female); and Rene Cormier (University of Gravel Roads).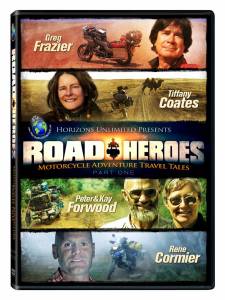 "Inspiring and hilarious!"
"I loved watching this DVD!"
"Lots of amazing stories and even more amazing photographs, it's great fun and very inspirational."
"Wonderful entertainment!"
Check it out at the HU Store! Remember to use Coupon Code 'HEROES' on your order when you checkout.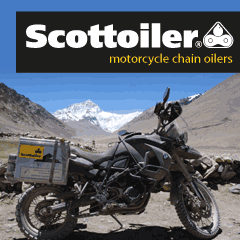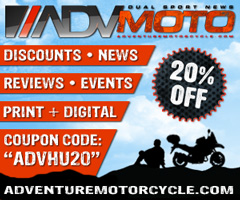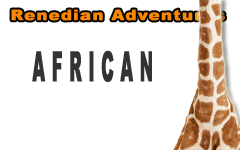 What others say about HU...
"I just wanted to say thanks for doing this and sharing so much with the rest of us." Dave, USA
"Your website is a mecca of valuable information and the DVD series is informative, entertaining, and inspiring! The new look of the website is very impressive, updated and catchy. Thank you so very much!" Jennifer, Canada
"...Great site. Keep up the good work." Murray and Carmen, Australia
"We just finished a 7 month 22,000+ mile scouting trip from Alaska to the bottom of Chile and I can't tell you how many times we referred to your site for help. From how to adjust your valves, to where to stay in the back country of Peru. Horizons Unlimited was a key player in our success. Motorcycle enthusiasts from around the world are in debt to your services." Alaska Riders

10th Annual HU Travellers Photo Contest is on now! This is an opportunity for YOU to show us your best photos and win prizes!
NEW! HU 2014 Adventure Travel T-shirts! are now available in several colors! Be the first kid on your block to have them! New lower prices on synths!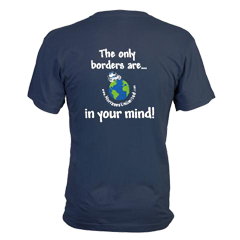 Check out the new Gildan Performance cotton-feel t-shirt - 100% poly, feels like soft cotton!

What turns you on to motorcycle travel?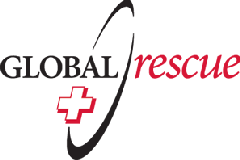 Global Rescue is the premier provider of medical, security and evacuation services worldwide and is the only company that will come to you, wherever you are, and evacuate you to your home hospital of choice. Additionally, Global Rescue places no restrictions on country of citizenship - all nationalities are eligible to sign-up!
New to Horizons Unlimited?
New to motorcycle travelling? New to the HU site? Confused? Too many options? It's really very simple - just 4 easy steps!
Horizons Unlimited was founded in 1997 by Grant and Susan Johnson following their journey around the world on a BMW R80 G/S motorcycle.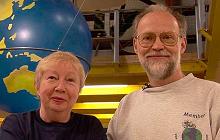 Read more about Grant & Susan's story
Membership - help keep us going!
Horizons Unlimited is not a big multi-national company, just two people who love motorcycle travel and have grown what started as a hobby in 1997 into a full time job (usually 8-10 hours per day and 7 days a week) and a labour of love. To keep it going and a roof over our heads, we run events (22 this year!); we sell inspirational and informative DVDs; we have a few selected advertisers; and we make a small amount from memberships.
You don't have to be a Member to come to an HU meeting, access the website, the HUBB or to receive the e-zine. What you get for your membership contribution is our sincere gratitude, good karma and knowing that you're helping to keep the motorcycle travel dream alive. Contributing Members and Gold Members do get additional features on the HUBB. Here's a list of all the Member benefits on the HUBB.
Books & DVDs

All the best travel books and videos listed and often reviewed on HU's famous Books page. Check it out and get great travel books from all over the world.

MC Air Shipping, (uncrated) USA / Canada / Europe and other areas. Be sure to say "Horizons Unlimited" to get your $25 discount on Shipping!
Insurance - see: For foreigners traveling in US and Canada and for Americans and Canadians traveling in other countries, then mail it to MC Express and get your HU $15 discount!
Story and photos copyright © All Rights Reserved.
Contact the author:
Editors note: We accept no responsibility for any of the above information in any way whatsoever. You are reminded to do your own research. Any commentary is strictly a personal opinion of the person supplying the information and is not to be construed as an endorsement of any kind.
Hosted by: Horizons Unlimited, the motorcycle travellers' website!
You can have your story here too - click for details!