October 06, 2007 GMT
Brazil (Part 2); Bikers and A Broken Bertha... Buenos Aires Beckons!

Ever felt like you're going in circles...? Back to Argentina, in BA - How on earth did that happen?!

We really enjoyed Brazil, but unfortunately Bertha didn't. On the first day the bearing had gone, but as we left Brazil something far worse had broken... Read on to find out more...
Atlantic Rainforest
The friendly guys at BMW Curitiba had told us about a road through an area called Serra do Graciosa. They gave us directions and we headed off in the heat to find a fantastic twisty, cobbled road through the Atlantic rainforest, all green and misty, with flowers - busy lizzies - lining the road. Great ride!

The Atlantic rainforest

We'd also been told about Barreado, a local speciality. We stopped off in Morretes in a restaurant by the river and ordered, then dish after dish arrived until our table was full. Not entirely sure what to do with it all we started eating bits and pieces, until a waiter came and told us he'd show us how to do it. He mixed some grainy flour-like stuff with a beefy broth until it stuck to the bowl then demonstrated it was the right consistency by trying to pour it over my head. Then he told us to mix in a banana. Surprisingly it tasted great!

Hope he mixed it correctly...

Sao Francisco do Sul
That night we camped by the river amoungst the toucans in the trees. When we woke, the Atlantic rainforest mist had descended right on us, so everything was wet. We packed it all up and headed South, where we had heard there was going to be a big bike meet in a town called Jaragua do Sul. After a quick stop in Joinville's tourist info - in a German house - we spotted a small beach town called Sao Fransisco do Sol on the map. Making for that we noticed there was a huge amount of holiday type traffic on the road. No idea if there was a holiday or not we continued, hoping it wasn't too busy.
Sao Fransisco do Sol was supposed to have campsites. Not wanting to pay Brazilian hotel prices again we rode around and around looking for some cheap accommodation - to no avail. Just as we were about to give up and go expensive, a guy in a black leather jacket on a tassle-bedecked Yamaha pulled up. We had a conversation in a language we've become used to speaking; Portanol - a sort of mix of bad Spanish, terrible Portugese and much gesturing. The guy said there was no campsite but said, "Come to my house!"
Using Travellers' Rule No 1: 'Say yes to everything' , we followed the guy to his house. "I'm Billy, this is my house, you can stay!" he said. Sweeter, more welcoming words were never spoken and we thanked him profusely. Billy was the perfect host. We could communicate pretty well considering the huge langauge gap and we managed to tell Billy we'd heard there was a bikers' meeting in Jaragua, and would he be going? Billy said he wouldn't because he was "going for a little ride" with his friends in the morning. "You are welcome to join us," he said. Rule No 1 again, "Yes, we'd love to." we replied.

Billy


Billy and Hame

That evening Billy took us out to meet some of his friends. He was part of a Motoclub called The Sao Fransisco do Sol Coyotes and every week they met at one of the member's houses to shoot pool, drink beer and chat. As soon as we arrived Billy presented us with two Coyotes t-shirts as gifts and introduced us to the club. They were all so friendly, we felt welcome and at home and had a great night with the guys.

The Coyotes

I'd discovered more about the "little ride" the next morning, it seemed it wasn't so little and was something to do with Brazil's Independence day, hence the holiday traffic.

Patriotic Brazilians!

The next morning we dutifully put on our Coyotes t-shirts and followed Billy to town. Parking with a few other bikes we waited and watched people going by in processions, schools, clubs, bands; all smartly dressed.

Flags in the parade

Lots of other bikes turned up, people we'd met the previous evening and other bikes from other clubs. Soon there were about forty.

Bertha amongst friends

Billy started to get everyone organised and directed us to the front, where we'd ride behind him. We still were not quite sure what to expect so when we rode in formation in front of hundreds of people it was quite a shock! I've never felt so famous.

Fame at last!

Billy had also had a word with the announcer, and we were given our own introduction as we rode.
See the video links below for our famous moment!
After the procession we all met in a 24 hour service station to drink beer, which seemed to be a bit of a tradition, before heading out to the coast to a house which had been rented by yet another bike club, the Toupeiras of Palhossa. Again, we were made to feel so welcome it was humbling and we spent a great day consuming beer and meat, those two staples of South American life, and trying to speak Portugese. Hamish and I were also taught to do some traditional dancing which we were not too good at!

A peek inside the fridge: Hospitality, Brazilian style!

The Toupeiras said we MUST contact them when we got to Florianopolis and, late in the evening, we said farewell to lots of new friends.
The next day we said our farewells to Billy and his son and left, feeling full of gratitude to such lovely people.
Hamish and I had an anniversary coming (eight years!), so we headed out to what we thought would be a cute wee German colonial town with German houses. Blumenau had lots of German houses but it wasn't cute or wee, nevertheless we had a romantic day in a German hotel watching Scotland beat Portugal in the Rugby World Cup and then going out for a Chinese meal! Not exactly authentically Brazilian!

A German hotel

Florianopolis (Floripa to its friends)
As instructed, we called the Toupeiras when we got to Floripa and were met by Jean, who we'd met at the party two days previously. Thankfully Jean spoke a bit of English, which at least gave our brains a bit of a rest. He took us home to where his wife Simone was waiting.

Jean, Mone and the Vmax

For two days we were treated again to wonderful Brazilian Biker Hospitality. Jean took us around Floripa and we saw a couple of its 42 beautiful beaches - though the sea was a little chilly for bathing.

The Toupeiras

Jean took us to the home of the Toupeiras and we had a great evening meeting the other bikers in the club. We really felt spoiled - I can't say too often what great guys they were. We were given Toupeiras t-shirts and wonderful food once more. Back at Jean's home we met Christian who had a gun down the back of his pants ("It's okay, he's a policeman," Jean told us), who gave us a few road tips for the route to Uruguay.
After yet more goodbyes it was time to go...
Heading South
Jean had told us about an alternative ride South, via the Serra do Rio do Rastro. It sounded too good to miss, so we headed West, passing some interesting signs along the way...

A hard place to stay


What can I say...?

The countryside was interesting, farmland and small villages which looked European, small twisty roads and lots to look at. The big twisty road at Serro do Rio do Rastro was excellent!

The Serra do Rio do Rastro


Strolling on the beach opposite the hotel

After a quick stop at an out-of-season seaside town, Torres, where we found a lovely hotel right on the seafront, we again headed inland to check out the impressive Itaimbezinho Canyon. The walk along the edge provided great views, however there was not a lot between the path and the 400m drop!

Yep, it was straight down!


You can just see me to the left hand side

Click below to see the canyon...
Back on the road, we enjoyed a great ride through rolling hills to what would be our last overnight stop in Brazil, Taquara. The following morning we broke all records and managed to set off by 7am, heading South towards Uruguay.
The road wasn't too nice - big and full of trucks but the further South we got the quieter it got. We rode a long ride of 400km before lunch, stopping to eat at a service station. And then it all went wrong...
Crunch.... "Oooh, that doesn't sound too good..."

Capybaras ahead

We hit a section of road with far less cars which passed through a national park. Capybaras and birds could be seen either side of the road, the road itself was on an embankment with water on each side, a little like the Pantanal.

Capybaras and cows

One moment we were fine and then we heard this terrible "CLUNK CHRRRRRR". Hamish stopped, feeling dread in the pit of his stomach. We took the bags off and after a few experiments Hame gave his diagnosis: "It's F*****".
Then it started to rain. We looked around. There was a barn with a car outside, and a farm building, and nothing else. We estimated we were 40km from Uruguay and the nearest town, Chuy. After waiting a while to see if a truck went by which we could flag down, I went to the barn for help. A helpful woman there who was busy loading a hose into a box said, "Don't worry, I'll call my friend, Rudy. Wait half an hour, and he'll come and get you in a truck." At least I think that's what she said, it was in Portugese.
An hour came and went - no Rudy.
A guy drove past in a pick-up. Although Hame tried very hard to persuade him, the guy did not want to take our bike, but he said, "I'll call my friend. He's got a lorry, in the next town. His name's Rudy."
Another hour went by - no Rudy.
Some more men came past during the hour and asked what the problem was, so we explained we needed a truck. He said "Don't worry, I'll help you. I know someone in town with a truck! His name's..."
"Rudy?" I offered.

Not a good moment

After a few hours, Rudy arrived in a big orange breakdown truck. After discussing the best ways to strap a bike down (!), Hame and Rudy, with the assistance of a nice man who'd stopped to help, loaded Bertha on the truck.

The famous Rudy's truck

Rudy turned out to be a decent guy. Once in Chuy he helped us find a cheap hotel where we dumped Bertha in the car park and went out for dinner, both very fed up.
After a cleansing ale, we came up with a plan - to get the bike to Buenos Aires in Argentina, where Hame could sort everything out at the famous Dakar Motos. The reasons for this were many: we were headed there anyway, to fix whatever had gone crunch Hame needed to strip the bike down, we knew Dakar had workshop space and tools, and BA was a much easier place to get stuff to. Plus while waiting we could get other stuff done - we needed to get the frame welded once again amougst other things that I'll let Hame explain next blog. It sounds like we will be leaving BA with a new bike! We'd originally planned to visit Reto and Annabella (who we met in Cohaique, back in March) as they lived in Montevideo. We e-mailed and warned them we'd be arriving on truck, not bike.
Chuy was an interesting place. It is shared by Brazil and Uruguay and the border is right down the middle of the high street. One side is Brazilian/Portugese, the other is Uruguayan/Spanish. The border check points of each country are outside town, making trade easy.

Uruguay to his left, Brazil to his right

The next morning Hame went out to see if he could find a van. We'd been told we could transport Bertha for 300 USD, but that was way too steep. Hame met a man with a van in a petrol station, banged on his window and said, "Please can you take us to Montevideo?"
At 11 AM Eduardo - the driver - came to tell us if he could take us or not. "No problem," he said, "We're going now!" We rushed around packing things and the boys got Bertha loaded on to truck number two.

Truck no 2...


The very lovely Eduardo and Jorge

Eduardo worked for a company delivering things to mini-markets - over the next nine hours we visited just about every mini-market down the East coast of Uruguay!

Packed in

Hame spent the entire time in the windowless back of the truck, amongst boxes of goods but I got to sit up front with Eduardo and his co-driver, Jorge. They were both great guys and after nine hours of conversing, or at least attempting to, in Spanish my brain was fried. All I saw of Uruguay was mist because the weather was so atrocious but there seemed to be a lot of cows.

All I saw of Uruguay for 9 hours!

Eventually we arrived at Reto and Annabella's and, miracle of miracles, it had stopped raining. We thanked the guys and insisted on giving them some money, even though they refused to take it at first. Uruguayans are a lovely friendly lot.
Catching up with Reto and Annabella was fun, we spent a good few days with them. We looked around Montevideo, which was an interesting city, full of old colonial architecture. Annabella wanted to show us the old market, where we had an excellent asado, Uruguayan style.

In the market sampling the local asado


Annabella and I with truck three

Reto helped us arrange truck number three, to take us to the ferry port. We bade farewell after a great few days catching up with Reto and Annabella and loaded Bertha on to the truck. We pushed her onto the ferry for the three hour crossing to Argentina.

Buenos Aires skyline

Truck number four was there to meet us, driven by a friend of Javier from Dakar Motos, Federico. He picked us up and drove us to Dakar, where we were welcomed by Javier, plus Daniel (last met in Ushuaia) and Della and Kelly, Canadians on KLRs.

Outside Dakar Motos, saying farewell to Kelly and Della


Home sweet home

We pitched the tent at the back of the workshop, and Hame got straight down to work the next day...

Hame stripping

Once all was stripped Hame established the problem...

The drive shaft, or what's left of it

... it wasn't the gearbox as suspected but the drive shaft which had completely snapped. We were shafted...

Half a bike

This is what's left of Bertha for now. I hope that by the next time we write, Hame has got her good and bike-shaped again and we are once more off on our adventures...
While H has been busy I have added a few of the videos we took in Australia. To see them, click on the link below which will take you to the page where you can see all our videos:
(Emma)
Hotel of the month:

It's the real thing!

Enter your email address to receive updates to Hamish Oag and Emma Myatt's trip story!
Recent Entries
Archives:
Archives:
Monthly
Archives:
Category
NEW! HU 2015 Motorcycle Adventure Travel Calendar is now available! Get your copy now for some terrific travel inspiration!
HUGE, 11.5 x 16.5 inches, beautifully printed in Germany on top quality stock! Photos are the winning images from over 600 entries in the 9th Annual HU Photo Contest!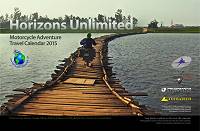 "The calendar is magnificent!"
"I just wanted to say how much I'm loving the new, larger calendar!"
We share the profit with the winning photographers. YOU could be in the HU Calendar too - enter here!
Next HU Events
NEW!

USA Virginia: Apr 9-12, 2015
Canada West: Aug 20-23, 2015
USA California: Sep 24-27, 2015
Aus Queensland: Sep 24-27, 2015
USA North Carolina: Oct 8-11, 2015
Aus Perth: Oct 9-11, 2015
Take 40% off Road Heroes Part 1 until October 31 only!
Road Heroes features tales of adventure, joy and sheer terror by veteran travellers Peter and Kay Forwood (193 countries two-up on a Harley); Dr. Greg Frazier (5 times RTW); Tiffany Coates (RTW solo female); and Rene Cormier (University of Gravel Roads).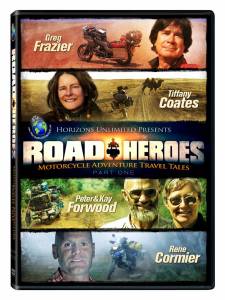 "Inspiring and hilarious!"
"I loved watching this DVD!"
"Lots of amazing stories and even more amazing photographs, it's great fun and very inspirational."
"Wonderful entertainment!"
Check it out at the HU Store! Remember to use Coupon Code 'HEROES' on your order when you checkout.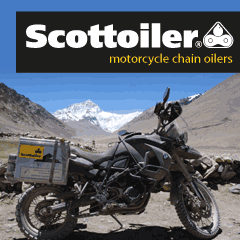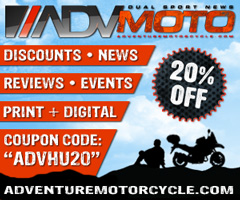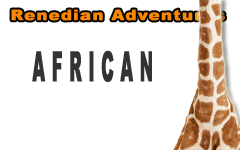 What others say about HU...
"I just wanted to say thanks for doing this and sharing so much with the rest of us." Dave, USA
"Your website is a mecca of valuable information and the DVD series is informative, entertaining, and inspiring! The new look of the website is very impressive, updated and catchy. Thank you so very much!" Jennifer, Canada
"...Great site. Keep up the good work." Murray and Carmen, Australia
"We just finished a 7 month 22,000+ mile scouting trip from Alaska to the bottom of Chile and I can't tell you how many times we referred to your site for help. From how to adjust your valves, to where to stay in the back country of Peru. Horizons Unlimited was a key player in our success. Motorcycle enthusiasts from around the world are in debt to your services." Alaska Riders

10th Annual HU Travellers Photo Contest is on now! This is an opportunity for YOU to show us your best photos and win prizes!
NEW! HU 2014 Adventure Travel T-shirts! are now available in several colors! Be the first kid on your block to have them! New lower prices on synths!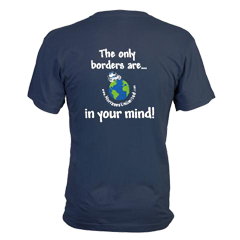 Check out the new Gildan Performance cotton-feel t-shirt - 100% poly, feels like soft cotton!

What turns you on to motorcycle travel?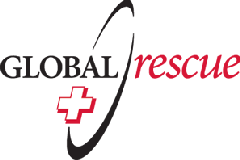 Global Rescue is the premier provider of medical, security and evacuation services worldwide and is the only company that will come to you, wherever you are, and evacuate you to your home hospital of choice. Additionally, Global Rescue places no restrictions on country of citizenship - all nationalities are eligible to sign-up!
New to Horizons Unlimited?
New to motorcycle travelling? New to the HU site? Confused? Too many options? It's really very simple - just 4 easy steps!
Horizons Unlimited was founded in 1997 by Grant and Susan Johnson following their journey around the world on a BMW R80 G/S motorcycle.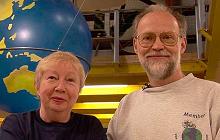 Read more about Grant & Susan's story
Membership - help keep us going!
Horizons Unlimited is not a big multi-national company, just two people who love motorcycle travel and have grown what started as a hobby in 1997 into a full time job (usually 8-10 hours per day and 7 days a week) and a labour of love. To keep it going and a roof over our heads, we run events (22 this year!); we sell inspirational and informative DVDs; we have a few selected advertisers; and we make a small amount from memberships.
You don't have to be a Member to come to an HU meeting, access the website, the HUBB or to receive the e-zine. What you get for your membership contribution is our sincere gratitude, good karma and knowing that you're helping to keep the motorcycle travel dream alive. Contributing Members and Gold Members do get additional features on the HUBB. Here's a list of all the Member benefits on the HUBB.
Books & DVDs

All the best travel books and videos listed and often reviewed on HU's famous Books page. Check it out and get great travel books from all over the world.

MC Air Shipping, (uncrated) USA / Canada / Europe and other areas. Be sure to say "Horizons Unlimited" to get your $25 discount on Shipping!
Insurance - see: For foreigners traveling in US and Canada and for Americans and Canadians traveling in other countries, then mail it to MC Express and get your HU $15 discount!
Story and photos copyright © All Rights Reserved.
Contact the author:
Editors note: We accept no responsibility for any of the above information in any way whatsoever. You are reminded to do your own research. Any commentary is strictly a personal opinion of the person supplying the information and is not to be construed as an endorsement of any kind.
Hosted by: Horizons Unlimited, the motorcycle travellers' website!
You can have your story here too - click for details!