August 21, 2007 GMT
Bolivia or Bust!
Sundance Kid (to Etta): Butch and me have been talking it all over. Wherever the hell Bolivia is, that's where we're off to.
(From the movie "Butch Cassidy and the Sundance Kid", 1969)
Unfortunately it was in Bolivia that the duo met their end at the hands of the Bolivian police, after they robbed several banks.
Che Guavara was also gunned down in Bolivia, after trying to take on the capitalist system and rouse the masses.
Hame and I didn't go to Bolivia to rob banks or start a revolution, but we did find lots of adventures...
Our first impression of Bolivia as we crossed the frontera at Villazon was hundreds of Bolivians struggling under the weight of sacks of cement, fruit and clothes, as they became human pack-horses for all the lorries crossing from Argentina. The lorries have to pay a tax if they cross fully loaded so it's cheaper for them to pay humans to carry each and every item across. As the people are paid by the sack, they try and run with these huge loads. We saw people of every age, both men and women, struggling under 50 kilo+ loads. It was a stark reminder that Bolivia is the poorest country in South America.
One of the things I love about travelling is the way everything is instantly different the minute you cross a border. Different food, dialect, dress... Villazon was a typical border town; a mass of sights colours sounds hustle and bustle. Fantastic!
We felt very welcome immediately as we attracted lots of attention in the plaza. Questions we've become used to - "Where are you from? Where are you going? How much was the bike? How fast...? Where are your children?" were fired at us and we chatted away with friendly people before heading North towards Tupiza.
The minute we left Villazon the road turned to ripio and I suddenly had the horrible thought that Boliva might not have many paved roads (not far from the truth as it turned out!). However, it was "good" ripio and there was lots to see on the way - tiny villages with adobe built houses; cacti of every size and shape; ancient Swedish registered lorries hurtling past (probably shipped over from Sweden when they started to fail the safety tests); hills and valleys and people who stared at us as if we were aliens.
Tupiza
A small town with a distinctly "wild west" feel to it, Tupiza is near the mining village of San Vincente where Butch and Sundance were killed (remember the bit at the end when the film froze, showing them running out of the building... that was San Vincente). We hired horses for an afternoon and rode around the area, visiting amazing areas of natural beauty. I'd had a bit of altitude sickness in the morning but the local remedy, a mouthful of coca leaves, soon sorted that out.

Emma Cassidy

In the evening we hooked up with Will, a Dutch guy and George, a rather eccentric American. We watched "Butch Cassidy and the Sundance Kid" and noticed that bits of Bolivia apparently haven't changed since 1907, when the film was set. After not seeing the film for years I'd forgotten that Bolivia was where they ended up.
Potosi
The road to Potosi was almost paved; long, tempting bits of concrete ran next to the sandy rutted diversion track that traffic was sent down. After a long, hot, bumpy and dusty ride we finally got on some tarmac and wound our way through Potosi's 400 year old streets in search of a hotel with parking. We treated ourselves to a plush hotel - ie, one that had an attached bathroom and a carpet, because I wanted to spend my birthday in style.
The day after we arrived I turned 35 (I'm no longer in my early 30s - argggghhh!) in the highest city in the world; fitting as Hame had his birthday in the Southernmost city in the world back in January.
At 4070 metres above sea level, Potosi was freezing at night and it was difficult to walk anywhere fast - even the smallest incline made us out of breath. Potosi is famous for the "Cerro Rico" (rich mountain) which overlooks town. Over the years the mountain has been mined for its silver and other mineral deposits, making the town rich and poor by turns as the mineral market fluctuated.

The Rich Mountain overlooking Potosi

We learned all about it in the main museum, housed in the former mint. Hame got all excited over the original 300 year old wooden minting machines, complete with their wooden gears. Yeah Hame, whatever!

Phwor! Gears... wheels.....

Potosi was a fascinating blend of Spanish colonial architecture, overhanging balconies, old cobbled streets, indigenous market stalls (selling everything from llama foetuses to nivea face cream) and streets full of shops selling mining equipment. It was interesting to see dynamite for sale, openly - apparently Potosi is the only place in the world where it's legal to sell it on the street.

Dried llama foetus, anyone?


Hats and dynamite

We hooked up with Will again and went on a tour of one of the mines. First we went to the miners' market to buy presents for the miners - coca leaves and fizzy drinks.
Then it was off to the mine, dressed in rather fetching shell suit pants and yellow hats. The mine we visited was a cooperative mine, meaning the miners work together and share any profits they make if they hit a particularly rich mineral line. The conditions were basic, to say the least. Fuelled by coca, fizz and 92% alcohol, miners work shifts of six hours, day and night. We spent four hours in the mine, in small tunnels, with dust in the air and water underfoot. We were allowed to watch the miners at work (in return for our gifts). There were both young and older men - the youngest we saw was a boy of 13.

Going down....


The bloke Hame gave his coca leaves to

At one point we had to descend 25m into a narrow shaft, down three vertical rickety ladders held on to the walls by bent nails, with rungs over a foot apart. I found it pretty scary.

Scary ladder

The trip was incredibly interesting but I was glad to be back outside. Over the last 400 years over eight million people have lost their lives in the mines of Potosi...

God of the mine; miners give him gifts of cigarettes, coca leaves and beer to keep themselves safe

In Potosi we discovered how cheap Bolivia can be; we found a cafe which sold four-course meals for US $2 - and that was the tourist price. This could be why Hame got Bolivan belly - but then Will reminded us that one night when we ate together Hame was so hungry he ate his fondue beef "rare", not able to wait for it to cook properly. Doh... He was fine after a day in bed. I had a tinge of it too, but I'm pretty sure it's just our systems adjusting to a different place. We've been fine since.

Raw meat, anyone?

While in Potosi there was one of the many strikes which are an everyday part of Bolivian life - this one was miners protesting against the goverment wanting to privatise the mines. Roads are blocked off, work stops and the strikers play football instead. Life grinds to a semi-halt because people cannot leave by road. Interesting. I doubt we would have been affected by it as we can ride around the blockades, but by the time we were ready to go it was all back to normal.
Leaving Potosi for Sucre, we had the treat of a perfect stretch of tarmac through stunning scenery (I know I've used that term a lot in the blogs, but it is all just stunning...) of hills and valleys.
Sucre
We'd had a mail from Grant and Jules saying they were returning to Argentina for various reasons, so would not be meeting us to ride the Corumba road after all. This gave us nothing to rush for so we returned to our normal speed of reverse and spent ten days in Sucre in the very lovely Pacha Mama hostel.

Maria making lunch at the hostel


A bike Hame had when he was 16, a Fizzy

We didn't waste time though, we were very industrious and enrolled in a course of Spanish lessons in the continuing attempt to become fluent (ha ha...). We liked our teachers so much we've decided to head back in a couple of months for more. Marie Theresa and Juan Pablo took us on individually (Hame and I have learnt through experience we don't study together so well!) and we both progressed well despite being taught nasty things like some of the many past tenses.

Hubble Bubble....

Marie Theresa and Juan Pablo took us for "stone soup", a delicious meaty, tomatoey concoction with a volcanic stone dropped in to heat it, causing it to bubble as if alive. They also took us to see Sucre Universario thrash The Strongest, from La Paz, our first experience of a local football game.
Such passion! So much passion that the crowd chucked lit fireworks about, although illegal to do so it happens at every match. It was quite an experience and as football is such an integral part of South American life, I'm glad we got the chance to see a game.

Street in Sucre

In Sucre Hame found an ATM with a Scottish accent... click below...
Scottish ATM
We both liked Sucre, its old Spanish buildings, markets selling CHEAP food (50p a meal), friendly folk and laid back vibe. We saw another demonstration - it was more like a carnival procession as indigenous people marched around the square protesting against their pay on farms, dressed in their traditional brightly coloured clothes, dancing and playing instruments.
La Paz is the capital of Bolivia and the seat of the Goverment, but the high court convenes in Sucre and many of its residents believe it should be capital instead. While we were there (you guessed it) there was a huge demo; thousands of people took to the streets and yelled "Sucre for Capital!" There's a lot of shouting in Bolivia. We didn't however see any trouble, although we heard that in La Paz there had been riots.

Street in Sucre

One evening we visited Marie Theresa's university class and told them all about Scotland and England and our trip. Hame did most of the talking and made a pretty good teacher, drawing a rather "stunning" map of the UK on the board and telling the students what Scotsmen wear under their kilts.
We managed a few nights out too with new friends met in the hostel, all that studying made for thirsty work!

A night in Joyride Cafe, the best spot in town

Once fluent in Spanish (NOT!) we left Sucre with promises to come back and do more teaching - Hame seems to have talked himself into giving a presentation to Marie Theresa's partner Rolando's engineering class - in Spanish. That should be interesting!
In Potosi we'd met an English couple on bicycles who recommended a back road to Santa Cruz. We'd written their instructions down on a bit of paper which we'd promptly lost, so it was all a bit of guesswork as the road didn't appear on any of our maps. However, off we went, in search of adventure and Che Guevara.
The Road to Samaipata/Santa Cruz

Sign on the road from Sucre

The first few kilometres were paved which was a treat, but then it was ripio for the next 350km. Hame wrestled with Bertha over a variety of surfaces, I hung on, and we enjoyed the views, which were, you got it, STUNNING! I'll let the photos describe it.
Despite our new fluency we struggled a bit to get reliable information about how far apart everything was. We were aiming for Pucara, a tiny village near "Che's last stand" but everyone we asked as we went along gave different answers. When we asked three times and the answer was always five hours, we decided to stop for the night in Villa Serrano.

Sometimes the road disappears...

The next day there were more views and more tiny roads, winding up and down hill after hill.
We got to Pucara, a tiny place nestled way up in the hills and found it to be a place where time had stood still. The only hotel had no electricity, hot water or food, but it did have two rather uncomfy beds for two dollars each.

Bertha outside the hotel


Kids outside our hotel

The only "restaurant" served us egg and chips and the entertainment in the evening was to sit around a gas lamp drinking tea in the local shop. The butcher killed a cow and gutted it in the main plaza and at night the stars shone bright with no electric lights to hide them. The roads through town were made of ancient cobbles, as uneven as could be.

The local butcher

I met the owner of the shop next door to the hotel; a 79 year old lady called Maria Rico who had a beautiful face and the spirit of a 30 year old. She'd had 15 children and had lived her life in Pucara, selling her wares from a dusty shop by day and in the light of a candle after dark. There were so many things I wanted to ask her but language got in the way.

Outside Maria's shop


Pucara from above

We visited Che's last stand, at La Higuera. Here Che Guevara hid in the hills with his comrades after helping Fidel Castro in Cuba and plotted against the system, fighting injustice as he saw it. The CIA were after him and together with Bolvian troops they tracked him down, incarcerated him in the local school house and shot him. The school house has been converted into a small museum and on sale were tiny jars of sand impregnated with "the blood of Che".

The old school house where Che was killed


Che Guevara monument

We left the village where time has stood still and rode off, up and back into the hills. It was a very beautiful area and we noticed the flora changing - it was refreshing to see more green after all the dry barren country we've been in.
At Valle Grande we were stopped by the police and told the road was blocked for a race. We stopped and watched ten rally cars in varying states of repair racing through the village for a couple of hours.
On the road again shortly afterwards we watched a guy do a full 360 on the gravel road 100m in front of us, obviously he'd got carried away watching the race and fancied himself as a rally driver.
Samaipata
Fast becoming a haven for foreigners who are fed up at home, Samaipata seemed to be full of Dutch and Germans! This meant we could buy great sausages and cheese but also meant prices weren't typically Bolivian. We decided to camp on a Dutch owned finca, La Vispera, and spent a tranquil week back in our canvas home, with views of the surrounding hills (full of big houses which apparently belong to local drug barons).
Samaipata is surrounded by excellent trekking routes and caves. It's also home to a pre Hispanic fuerte (fort) which Erik Von Daniken (author of "Chariots of the Gods") thought was an alien landing strip. It looked like an ancient fort to us, but who knows... The road winding up to it was steep and twisty and the fort itself was situated on a hill with magnificent views all around. The main part of the fort was a huge, intricately carved rock.

El Fuerte

We met Will again and joined him for a trek with the Dutch owner of his hostel, Andres. We trekked down into a valley in a place called Bella Vista, and it certainly was "bella" - beautiful, very green and lush, a bit like Malaysia...
Hame and Will trekking... click below...
Bella Vista
Hame gave Bertha a bath and noticed a crack in the fairing bracket which necessitated him stripping it down and taking it to be welded. The cause was probably all the dirt roads we've been on, it has been very bumpy lately...

Bracket repair

Tearing ourselves away from our peaceful campsite with its four star facilities and resident humming birds who visited the many flowers frequently during the day, we packed up and set off for Brazil where we hoped to meet Heather and Richard (our friends from Chile) in the Pantanal.
After a quick overnight in Santa Cruz with a visit to an Irish Bar, we headed out onto Ruta Four.
Ruta Four - the Road from Santa Cruz to Corumba (Dum dum duuuummmmm - dramatic music heard in the background)
I'm the navigator. That's my job. Unfortunately my map holder got eaten in the rear wheel so the map is on top of the tank bag, therefore Hame navigates now. If it had still been my job, we wouldn't have taken a 60km detour as we shot off down the wrong road... It was while eating empanadas at a roadside stall we realised we had to go back 60km - oops. They were delicious empanadas though, the best we've had for ages and almost worth the extra k's..
So back we went, through the soya and sunflower plantations and eventually found the correct road. To be fair, it wasn't exactly well-signposted (Bolivia isn't known for its signposts, people describe routes in hours, not distance most of the time) so no surprise we missed it.
We'd heard a few things about Ruta Four, not many though as few people are mad enough to ride it. We thought it'd take us a couple of days, not too difficult. After all, it couldn't be much worse than anything else we'd ridden, right? Wrong!
Right away there were signs for "road under construction". A crappy track ran alongside a road which will be very nice in a few years, but now is semi-ready, with huge piles of earth every two kilometres to stop you riding on it. It didn't stop us, because the track alongside was so rubbish but it was sometimes a hassle to get over/around the piles of dirt.

Around the humps....


... or over the top

This went on all afternoon. From time to time we saw people working on it which meant we had to resort to the diversion track. This had a range of surfaces - sand, deep sand, very deep sand, gravel, bulldust, rocks, corrugations and mud.
While on the mud I said, "Ooh, I'm not that used to being on mu-" then, SPLAT.

Oops!

Luckily we both landed on our feet like cats, giggling. Bulldust sprayed with water becomes like ice, even though it looks like nothing in the photo.
Soon after this the heat became unbearable. It had been getting hotter and hotter all day and we were melting inside our gear - I still had all my thermal liners zipped in. We stopped for a coke in a rare village and sat in an open-sided straw hut full of children watching "The Flintstones" dubbed into Spanish. Hame sang "Do you know the way to San Jose?" (as it was the next town) to the rather bewildered cafe owner, who said afterwards he was "romantic".
Back on the road and it just went on, and on, rubbish surface, bumps and so much bloody dust that every time a car or truck went past we were drenched in brown. It still seemed like fun at this point.

Another dust bath coming...

Because of our little detour in the morning we ran out of daylight before getting to the halfway point. Camping wasn't an option because we needed water. In a small settlement we were told there was a village with a hotel 22km down the road. 22km down the road there was indeed a village but no hotels in sight. Luckily for us, as it was by now dark, a very nice man called Alfreo who we'd asked for directions invited us back to his house. Alfreo had a battered old taxi - as well as a horse and cart - but the family business seemed to be a tiny shop which operated through a window in their bedroom. He and his wife Marina shared their small house with six children and a few grandchildren.
Alfreo showed us where we could park the bike, inside one corner of an open room built next to the "shop". This room doubled as the local bar as Marina sold beer so as night closed in we sat chatting to locals, watching the evening's entertainment - a home video of a festival (lots of dancing and beer) which had taken place in June in the village.
When everyone had gone Hame and I built our bed on the tarp on the floor and crashed out, exhausted. Despite various people arriving and leaving all night and the entire population of dogs barking late into the night, then the entire population of chickens cocking and doodling away taking over from 3 AM we rested, very grateful to the family.

A bed in the bar


Alfreo and some of his family

Everyone was up by six so we got an early start which was excellent for seeing bird life on the road; we saw loads of different species. The road was briefly quite good, but then continued to be dirt and bumps.
On the way the previous day we'd seen a few strange looking people driving around in horses and carts. They were very fair-skinned and blond, and they wore very old fashioned clothes. The women wore long dark dreses and boater hats, and the men wore those German trousers which come halfway up to your armpits (think The Sound of Music) or dungarees circa 1920s America and straw hats.
We stopped by a group of guys sitting outside a small cafe in their horse and cart listening to "Who let the dogs out.." and asked if we could take their photo. They were very friendly, some of them were quite out of it on coca and alcohol and they seemed to be speaking some kind of German dialect. One guy spoke English. Unfortunately we were worried about daylight at the time because I'd have liked to stay and ask lots of questions, but we had to press on. We think they were somehow related to the Mennonites, a group of German/Candian descendants who live in Paraguay.
Once in San Jose we stopped for a fabulous lunch and saw more of the German looking people about, it was most incongruous to see them strolling about a town full of Bolivians.

1930s America or Bolivia?

After San Jose the road was briefly good - a random stretch of perfect concrete wich took us to the next town. We rode all afternoon and stopped in Robore, a dusty town where we showered, washed and flopped very quickly.

The electric shock shower, a Bolivian speciality

The next day we fuelled up and rode until we reached a small settlement where we had more egg and chips, hard roads make you hungry. Poor Bertha, we were really putting her through hell... I have to say Hame rode well, it was hard enough hanging on, let alone riding. Good for my biceps anyway!
The road was briefly good before it remembered it was supposed to be rubbish, and went rubbish. Same old sand/bulldust/ruts and the heat! It was up in the high 30s and we were roasting, having been in cold places for months now.
It got hotter still and the temp guage read 45º. It was making me feel slightly ill and we had to make sure we drank enough. The afternoon dragged on and on, the road remained its usual crappy self and we kept going. At some point it stopped being quite so fun as we melted in our gear and bumped along. The scenery wasn't all that great either - crappy roads are fine if the scenery is fantastic to look at.

And on... and on....

By the late afternoon of the third day we finally got to the border with Brazil and breathed a big sigh of relief. It was okay, but probably the longest - 600+km - continually hard bit of road we've done, maybe because of the heat.
Covered in dust, tired and very hot, we signed out of Bolivia for the time being.
We've loved the country, it instantly became my fave so far (yes I know I say that about everywhere) with great vistas and sounds, friendly people and lots to see, plus, it is very cheap to live! It reminded me a lot of being back in Asia.
Bolivian Village video, click below...
Bolivia!
We'll be back to Bolivia in a few weeks - after a trip through Brazil, to Iguazu, Buenos Aires and back through Paraguay. Though knowing us the plans will change...
(Emma)

Too much road?


Not letting a little thing like being on a bike stop me from gardening, I've found a way to grow bean sprouts on the bike. Exciting, huh?

August 31, 2007 GMT
Brazil (Part 1); Bearings and Birds!

BRAZIL!

Arriving in Brazil to Corumba's bright lights and paved streets was a stark contrast to the last 600kms of Bolivian dirt, but where was immigration?
By the bus station and closed for the night. As illegal immigrants, we treated ourselves to a well earned meal and a couple of beers. Immigration could wait until morning.
When riding around town the following day stamping passports, I thought I could feel a previously unfelt vibration. It couldn't be the final drive bearing could it? The bike's achilles heel (or one of them!) and the reason we'd being carrying a spare for the past 18 months. A feel of the rear wheel prompted me to probe further.
Seeking out a suitable location to drop oil and open up the final drive led me to Miguel and Juan's place, a simple car workshop off the main road. It was here I realised we were in a different country with a different language. After 8 months or so in Spanish speaking countries I managed to stumble along; however Portuguese was another matter!
Many animated gestures and knackered bearing sounds later we established my need for work space and the use of a press. Stripping the final drive confirmed my concerns; the bearing was indeed well past its sell by date.

Busted Bearing

Juan kindly drove me over to meet Nelson and Thiago at the nearby machine shop. With a bit of effort we removed the old bearing before dropping the crown gear in Nelson's wife's freezer to cool. Half an hour later and a hot new bearing resulted in the bearing dropping easily into place.

Heatin' up...

As with Nelson and Thiago, Miguel and Juan refused any payment whatsoever; our introduction to what we would find to be typical Brazilian hospitality.

Great folks - Nelson and Thiago

As with every cloud there's a silver lining; an extra day in town allowed us to take in the annual Corumba music festival. With artists from all over South America, it proved a lively affair. It also provided us with the opportunity to check out the locals, a diverse mixture of ethinic origins who knew how to party!
With a smooth rear end, we bit farewell to Corumba and headed for Bonito.
(Hamish)

Part of our route through Brazil

Bonito
After an hour or so we rode into the Pantanal. The Pantanal is an area of wetlands half the size of France, and a twitchers's paradise, being home to hundreds of species of bird. It's also a protected area for many other kinds of wildlife.
Although this was the dry season, the area never fully drains into the Rio Paraguay and along both sides of the road were small lakes and ponds teeming with animals and birds. We saw huge storks and caimans (they look like small crocodiles but don't attack people) very close to the edge of the road.

Scary-looking but harmless

We rode straight through the Pantanal to Bonito having one of our rare deadlines - to meet friends Richard and Heather. We arrived at the hotel before them and were overjoyed to find it had a pool. In fact it was the most luxurious place we've stayed on the trip so far! Richard and Heather turned up to find us ready with cold beers and we enjoyed catching up with them. As they'd planned their trip they had tours already booked and we were able to join in. Bonito means 'pretty' in Spanish, but it could also have meant 'expensive' as costs were a bit higher than what we were used to. Part of the reason for this is that the area is protected, so you can't go to many places without a guide.
On our first day we visited a cave famous for its bright blue water - down at the bottom of the cave is a beautiful lake which almost seemed to glow.

The blue lake in the cave

Bonito's biggest tourist drawcard is its snorkling - it's surrounded by clear rivers full of large, colourful, fresh water fish.
In the afternoon we drove out to the Rio del Prata, and hired snorkling gear; Heather and I having many laughs getting into them. Sizing is different in Brazil. Honest.

Getting into rubber with Heather and Richard

Floating down the river was excellent, the fish were not bothered by our presence (except the ones which tried to bite me, that is) and we gently floated down enjoying the warm and crystal clear waters.
At one point Heather and I got swept down some MASSIVE rapids (okay okay, I exaggerrate - but they did take us completely by surprise) and I ended up with a gash in my knee. While I bled merrily into the water, I had only one question for the guide, "Are there any piranhas in this river?" Luckily the answer was no.

The guide swam off to ahead - seemingly to warn us of trees underwater as we were all looking at fish - and I followed, swimming headfirst straight into a tree which the guide had swum underneath. It wasn't my day! Anyway all this provided much hilarity to us all and we swam on looking out for 'Emma trees' and giggling a lot.
After another hour or so of snorkling we got out and ate a fantastic lunch, then drove out to a macaw nesting spot - a huge hole in the ground where there are many mating pairs (macaws mate for life). They are beautiful birds.

Beautiful Macaws

We drove home and I went to the local hospital to get my knee stitched up by a very nice doctor called Fernando.

Fernando stitching me up

The next day we went to a different river and snorkelled again. Heather said she didn't want to go (I think the wetsuits put her off!) and the doctor had banned me from swimming so we sat in the boat while Richard and Hame gracefully swam about like drunken whales.

Hame fish-spotting

Click on the video link below...
I was glad I stayed in the boat anyway because we saw a tapir grazing very close to the river edge, as well as loads of different birds.

A tapir - usually only seen at night

Heather taught me lots of twitching terms - we made lots of good spots and got the gizz on many new birds, as well as lots of PIs?!

Hame gets twitchy

All too soon it was time to say farewell, after a great few days.
The Pantanal
We set off back to the Pantanal. We were riding along, looking at birds and minding out own business, when a flock of Very Big birds (later ID'd as Black Vultures) took off from the side of the road in front of us.
"Shit, looook!" called Hamish. I peered around him, just in time to feel something splattery hit us. The last vulture had decided to drop its load, right on top of us. Hamish later said he saw it coming, a massive dollop of brown stuff, momentarily hanging in the air... and then hitting us square on. He said it was too late to swerve, and we took the blast head on, the front of the bike and ourselves suddenly absolutely covered.
I didn't realise one bird could produce quite so much shit. It was everywhere. The smell the worst I have ever smelled, a sort of "dead stuff mixed with poo left decomposing for a while in a hot place" sort of smell. There was nothing we could do except ride to the nearest service station, fortunately for us only about 10km away. I couldn't deal with it. Luckily Hame is made of stronger stuff than me and he was able to wash off the pooey entrails - there must have been about 20 dead things in there.

SPLAT

Being shat on is supposed to be lucky; if it's true Hame and I must be the luckiest people in the world now.
Somewhat less stinky - and thanking providence that we didn't take the splatter in our faces (our visors were open) - we left the service station and rode on, looking at every bird we saw warily.
Arriving in the Pantanal across of the many wooden bridges in the area, click on the video link below...
We arrived in the Pantanal just in time, crossing over a bridge which was about to be dismantled. We checked out a few places before finding Fazenda Santa Clara, a small piece of paradise. For 80 reals per day - about 40 dollars - we were given all meals, a clean and comfy room, and two tours a day. We came for three days, and stayed five.

Carlos, Michael, Trudi and I on the jeep tour

Our guides, Carlos and Trudi, were excellent. We rode horses, trekked in the woods, went on a jeep safari, fished for piranhas and explored the river by boat.

Fishing for piranhas with Trudi


The one on the left is the piranha

On all the tours we saw hundreds of birds and animals and were amazed to hear Carlos "speak" to some giant otters. He called them over from the opposite side of the lake and they swam right up to have a look. There were a few others on our tours and we got on well, having lots of laughs over the five days.

A cara-cara in flight


A quati - we passed a group of 24


Jabiru storks - they stand a metre and a half high


A toucan in the tree

I was supposed to have my stitches out after a week, so I asked Trudi if anyone at Santa Clara could do it - we were miles from a hospital. She asked around and apparently Dolores, the room cleaner, used to be a nurse. I sat to wait, and eventually saw her coming - with a pair of kitchen scissors. She approached my knee in a long-sighted sort of manner, I looked at the scissors being thrust closer, and decided I'd manage better mysellf. Thanking Dolores very much I went back to my room and picked them out with nail clippers, easy.
Eventually, as from all the great places we've stayed, we had to tear ourselves away. I've never enjoyed goodbyes, and they don't get any easier.

With Carlos and Trudi, Shanon and Ian at Santa Clara


Bridge in the Pantanal

We rode a long day - around 700km - to Dourados where the heavens opened as we were riding from hotel to hotel looking for a room. Everything was full because Dourados was hosting the Annual National Fish Congress. Very fishy. We got a room eventually, swam out to get food, and decided to try a bottle of Brazilian red. All I can say is, don't.
Iguazu Falls
We woke to clear skies, and rode another long day towards the town of Foz do Iguasu, the home of Iguazu Falls, through one huge agricultural zone. Fields of maize and sugarcane so huge you couldn't see the end lined each side of the road and we'd never seen so many combine harvesters.

Landless protesters

All along the way we saw people living in basic shacks by the roadside. Apparently they are people who have lost their land due to land reforms and they now live here along the roadside as a way of protesting against their fate. There are millions like them - Brazil has a pretty big gap between the rich and the poor.
Stopping to chat briefly to two Brazilian bikers, we made it to Foz do Iguassu by tea-time, despite almost being made bankrupt by the road tolls. We'd heard the Youth Hostel was good so we headed out of the rather unattractive town and out towards the falls.
Further on than the Youth Hostel was the small Hostel Natura run by Anwar, a lovely Palestinian-Brazilian who welcomed us so well we stayed way longer than we intended. The hostel was so comfortable it was like being at home, no hardship at all when it rained all day and we hung around playing pool and watching DVDs.

At home in Natura Hostel

The first day we arrived it was the full moon. We'd heard about a special trip to the falls during the full moon and immediately booked ourselves on the tour. We went out to the falls and had an absolutely sumptious dinner, with some very large cocktails, before being allowed to wander along the boardwalks around the falls in the moonlight. It was magical. Even though we got soaking wet, neither of us will forget the experience.

Hame checks out the falls by moonlight

One day we visited Itaipu Dam, a massive hydro-electric power station on the Brazil/Paraguay border and one of the seven modern wonders of the world. Twenty turbines are powered by the mighty Paraguay River; just one turbine is enough to provide Paraguay with 94% of its power.
Here is a rather boring video I took - I just could not believe we were allowed so close to a thing which powered a whole country! Click below...

Itaipu Dam

The rest of the turbines power one quarter of Brazil. You can guess how big it was! The tour was really interesting, even for a non-engineer like me.
Iguazu Falls borders Brazil and Argentina and Paraguay so we spent a day exploring the wonders of the Argentinian side. There are 275 falls in Iguazu with the majority being in Argentina. And they are BIG! I'll let the photos do the talking.
After a day of being awed we crossed back to our home in Hostel Natura, stopping at the duty free on the way. Hamish went in to buy whisky and I guarded the bike - good thing I did because someone reversed his car right into her! I yelled loudly enough for him to hear (!) and he stopped before she went right over - she rocked back into place and I breathed a sigh of relief.

Saying goodbye - Anwar (left) with Artoro and Cynthia

Eventually we had no excuses to stay longer so we said our goodbyes again and left. After a day of riding through more farmland we decided to find a hostel for the night. The first one we looked at had hourly rates and was painted pink. We pulled up and there was no one to be seen. After a few minutes we head a voice coming from a speaker next to us. "Erm, how much for one night?" I asked in my best Portugese. The voice barked something but we'd already decided we were the wrong sort of clientele - ie Hamish wasn't paying me.
Riding on we found ourselves in a place called Gooey-Merangue. Well, something like that [Guamiranga - Hame]. Its one hotel was perched on the edge of the main road and was run by very sweet-natured people who smiled a lot. Best of all it was almost a price we recognised - Brazil isn't the cheapest place we've been so far.
Curitiba
I'm not a great fan of cities, especially not large ones. However, Curitiba's population of one million people seem to have it sussed. The city is well organised, planned perfectly, and uncongested. After settling ourselves in the cheapest hotel we could find - which must also have been the Worst Hotel In Town - we spent the afternoon buzzing about by bus. The bus system was brilliant. Buses had a lane all of their own, pods to wait in so passengers didn't get wet and they were fast and frequent. A lot of cities could take lessons from Curitiba.

Getting botanical

I dragged Hame around the Botanical Gardens, in return I got dragged to bike shops.

BMW Curitiba

After making friends and a few purchases at BMW Curitiba, we headed to the historical quarter for the customary sample of the local brew.

A historical drink

This part of Brazil was settled by a range of people - Polish, German, Italian and Japanese to name a few. There is evidence of the different cultures everywhere so we decided on a German meal for dinner.

OH DEAR

In the morning Hame and I packed up and rode to The Street Full of Bike Shops, which we'd heard about from Grant. It was indeed, full of bike shops. Hame needed new bike pants so after three or more hours (think I'm exaggerating? Go shopping with him!) we finally left with an extra bag.

Hame's shiny new bike pants

Pointing the bike towards the coast, we roared out of town. To be continued, with Brazil Part 2...
(Emma)
Advert of the week:

Electric protection!

Enter your email address to receive updates to Hamish Oag and Emma Myatt's trip story!
Recent Entries
Archives:
Archives:
Monthly
Archives:
Category
Now that summer is here, get On the Road! Take 30% off the Achievable Dream - On the Road! 2-DVD set until August 31 only.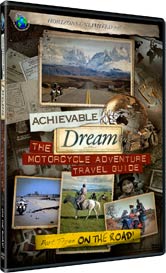 Our veteran travellers share their tips (and great stories) for staying healthy, happy and secure on your motorcycle adventure.
"A fantastic, informative and inspirational DVD."
"It's brilliant - thank you very much!"
Check it out at the HU Store! Remember to use Coupon Code 'ONTHEROAD' on your order when you checkout.
Next HU Events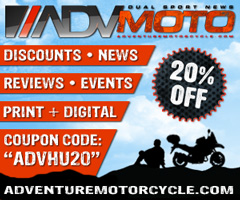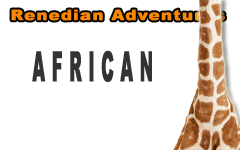 What others say about HU...
"I just wanted to say thanks for doing this and sharing so much with the rest of us." Dave, USA
"Your website is a mecca of valuable information and the DVD series is informative, entertaining, and inspiring! The new look of the website is very impressive, updated and catchy. Thank you so very much!" Jennifer, Canada
"...Great site. Keep up the good work." Murray and Carmen, Australia
"We just finished a 7 month 22,000+ mile scouting trip from Alaska to the bottom of Chile and I can't tell you how many times we referred to your site for help. From how to adjust your valves, to where to stay in the back country of Peru. Horizons Unlimited was a key player in our success. Motorcycle enthusiasts from around the world are in debt to your services." Alaska Riders

10th Annual HU Travellers Photo Contest is on now! This is an opportunity for YOU to show us your best photos and win prizes!
NEW! HU 2014 Adventure Travel T-shirts! are now available in several colors! Be the first kid on your block to have them! New lower prices on synths!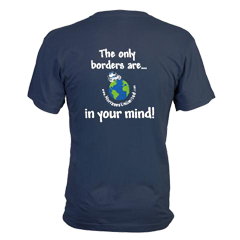 Check out the new Gildan Performance cotton-feel t-shirt - 100% poly, feels like soft cotton!

What turns you on to motorcycle travel?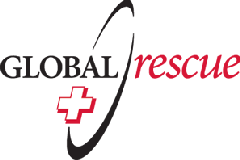 Global Rescue is the premier provider of medical, security and evacuation services worldwide and is the only company that will come to you, wherever you are, and evacuate you to your home hospital of choice. Additionally, Global Rescue places no restrictions on country of citizenship - all nationalities are eligible to sign-up!
New to Horizons Unlimited?
New to motorcycle travelling? New to the HU site? Confused? Too many options? It's really very simple - just 4 easy steps!
Horizons Unlimited was founded in 1997 by Grant and Susan Johnson following their journey around the world on a BMW R80 G/S motorcycle.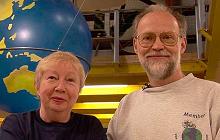 Read more about Grant & Susan's story
Membership - help keep us going!
Horizons Unlimited is not a big multi-national company, just two people who love motorcycle travel and have grown what started as a hobby in 1997 into a full time job (usually 8-10 hours per day and 7 days a week) and a labour of love. To keep it going and a roof over our heads, we run events (22 this year!); we sell inspirational and informative DVDs; we have a few selected advertisers; and we make a small amount from memberships.
You don't have to be a Member to come to an HU meeting, access the website, the HUBB or to receive the e-zine. What you get for your membership contribution is our sincere gratitude, good karma and knowing that you're helping to keep the motorcycle travel dream alive. Contributing Members and Gold Members do get additional features on the HUBB. Here's a list of all the Member benefits on the HUBB.
Books & DVDs

All the best travel books and videos listed and often reviewed on HU's famous Books page. Check it out and get great travel books from all over the world.

MC Air Shipping, (uncrated) USA / Canada / Europe and other areas. Be sure to say "Horizons Unlimited" to get your $25 discount on Shipping!
Insurance - see: For foreigners traveling in US and Canada and for Americans and Canadians traveling in other countries, then mail it to MC Express and get your HU $15 discount!
Story and photos copyright © All Rights Reserved.
Contact the author:
Editors note: We accept no responsibility for any of the above information in any way whatsoever. You are reminded to do your own research. Any commentary is strictly a personal opinion of the person supplying the information and is not to be construed as an endorsement of any kind.
Hosted by: Horizons Unlimited, the motorcycle travellers' website!
You can have your story here too - click for details!