April 21, 2007 GMT
One Year on the Road!
On April 22nd, Em and I celebrate one year on the road. It hardly seems a year has passed since we left our home, pets and possessions for the trip of a lifetime.

We've experienced some amazing lands and the roads which travel through them, the people we've had the pleasure to meet along the way making it a memorable trip. Lines on a map that become adventures, situations that become experiences, strangers who become friends.

Looking ahead to another year on the road, we look forward to meeting with yet more adventures, experiences and friends on our way North through the Americas.
Off Again!
Whilst waiting in Coyhaique for our repaired shock absorbers to return, we made the most of the time by enrolling in further Spanish lessons. Whilst Em was able to conduct simple conversations, I was floundering badly. Patricio provided fun, easy to follow tuition which was of a great help to both us.

Em and Patricio
When our shock absorbers did arrive from Santiago, we were sad to leave Patricio and his lessons, however after almost two weeks in Coyhaique, it was time to be reunited with Bertha and get ourselves on the road. Carlos of Mototurismo, the Wilbers agent, managed a sterling job, the shocks looking as good as new. Long may they continue!

Rebuilt shocks
A first for the trip, we caught a bus (aghh!) back to Bahai Catalina and the Patagonian Workshop. After installing the shocks and taking in the scenery in this spectacular setting, we set off once again along the Carretera Austral.

Shock installation

Campsite with a view

Em takes it all in
Fortunately the weather was on our side, making for a breathtaking ride along the banks of Lago General Carrerra.
Words don't do justice to the beauty of the area, hopefully some of the pictures will.
If you cut and paste this address into your address bar it'll take you to a pillion's view...
http://www.youtube.com/watch?v=DuEEsor7dOs
Rolling into Cerro Castillo under an amazing sunburnt sky, we sought out a cheap hospedaje for the night, looking forward to the day ahead. Here the ripio changes to bitumen for a while, providing some great switchbacks just out of town, en route to Coyhaique.
Continuing North, it wasn't long before the bitumen finished and we were back to bumping along the ripio once again. For how much longer this will be the case who can say, as we came across a road gang further up the track laying pavement.

Ripio no more
Narrowing as it climbed through rainforest-like flora, the Carretera Austral wound its way towards Puyuhuapi, our destination for the night.

Big leaves
Of course you can't have rainforest flora without rain, which started about the same time we picked up our first puncture of the trip. Great. Fortunately the cause contributed to the solution. I screwed in the puncturing screw, preventing the majority of air from escaping and limped on to our camp for the night, where I could repair the tyre more permanently.

Wheres the valve?
Sitting out a day of rain in the tent, we dried out with condors before setting off, the sun coming out to provide yet another stunning days ride. The Carretera Austral has indeed been one of the highlights so far; breathtaking scenery and rolling roads make for a fantastic ride.

Sunbathers

Puyuhuapi bay

Hummingbird takes lunch
Turning off the Carretera Austral for Futaleufu on the Chile - Argentine border, we were reunited once again with friends Adam and Val. Hanging out with them for a week, we tried to put our newly bought fishing rod to use, but to no avail, the rod remains virginal.

Scottish waders
With no success below the water, we decided instead to ride above it, taking a rafting trip down the Rio Futaleufu. Claimed to be one of the top white water rafting spots world wide, we couldn't pass on the opportunity, even if the river was a little low at this time of year. Poor Em was apprehensive to say the least, however after the first rapid was grinning from ear to ear.

Ready, steady...
Needing to service both our bikes, Adam and I thought it to be more civilised if we enjoyed a beer whilst doing so. Now as it was only one beer, we thought this wouldn't pose a problem. Not until I took a swig of the gear oil stored in an identical bottle that is! Somehow 80W-90 doesn't taste quite the same as Pilsner!

Which one?
(Hamish)
Border Hopping
We managed to tear ourselves away from Los Troncos eventually - but it was hard, with a comfortable bed, homemade breakfasts and a lovely clean house (all for a fiver each!) and the laidback lifestyle of Futaleufu.

House in Futaleufu
Saying our goodbyes to Adam and Val with vague plans to meet further North, we headed off, back to Argentina, the land of big steaks and cheap beer.
After filling up with fuel we got chatting to a Chilean couple on holiday. They tried to give us a puncture repair kit. We have three, so said no politely. At this point they went back into their camper van and looked for something else to give us, coming out with a lovely bottle of Chilean red. We continue to meet kind, friendly people and are always touched.
On this trip we've been invited to Northern Argentina to stay with a couple we met in a campsite, to Uruguay to stay with another couple, to Santiago to stay with two different families we've met.... we feel very lucky.
We rode into Los Alerces National Park which was beautiful, and camped out next to the river. On the way we met met Guido, an Argentinian/American who thought we were bonkers for riding two-up on the ripio!

Guido

Los Alerces National Park
Exiting the National Park we headed towards El Bolson, which would be the first biggish town we'd been in since El Calafate. It was a shock. We'd been told El Bolson was a sleepy little hippy town, but as it was Easter half of Argentina seemed to be on holiday there and the place was packed. Hame and I both suffered Traffic Shock, or something, and blanched at all the people everywhere. If there was any doubt at all we are total country bumpkins who love big empty spaces, there's none left now.
However, we'd also been told El Bolson was famous for beer, so there were some compensations. We spent an evening in a small pub trying various flavours...
...despite this flavour my favourite was honey beer. Yum!
The population of the campsite swelled hugely with our neighbours arriving at midnight (noisily) and six in the morning (even more noisily). Time to go and find somewhere quiet for Easter weekend.
With our growing obsession for the route less travelled and tiny roads on the map, we headed off towards the Chilean border again. A fantastic ride past amazing rock formations took us to Villa Traful, a tiny village on the shores of a massive lake.

Autumn colours

A top spot...
We found yet another marvellous spot to pitch the tent next to the lake and enjoyed a couple of days of peace (because life has been soooo hectic recently). I made bread on the fire - amazingly it was edible - and we fished, yet again, without success...
Check out a video of this spot, cut and paste this address into your address bar and have a look!
http://www.youtube.com/watch?v=SMALhHEdokk
A rather inebriated gentleman came over to say Hi. Under the mistaken impression we spoke Spanish fluently - we assured him we didn't - he spoke to us on various topics from corruption in the government to the Malvinas (Falkland Islands), asados, his family... every now and again we'd realise he'd asked a question and, hopefully, we gave an answer.
Sooner or later it must have dawned on him that we didn't understand a damn thing beyond every tenth word, and he shook our hands, touched his heart, said he'd enjoyed the chat and wandered back off to his beer. We breathed a sigh of relief.
The road continued to be interesting and we enjoyed the ripio roads and the scenery. We headed towards an interesting looking border crossing involving a ferry, with the intention to going back into Chile to check out some volcanoes. We stopped for lunch in San Martin De Los Andes; quaint, if a little touristy. The lunch took ages, appearing just before we began to chew on the table. Afterwards we rode to Toursit Info to check out the ferry times, and discovered we had an hour and a half to ride about 60km on ripio to catch the once a day ferry. Uh-oh...
I made Hamish promise he'd not race to catch it. With a glint in his eye that I know too well he lied blatantly and said 'Of course not darling' then rode like a bat out of hell towards the border. Hmmm.

Uh-oh...
Needless to say, we missed it by fifteen minutes, and found ourselves stranded in the tiniest port in the world, Puerto Piriheuico. We planned to camp, but as I was checking out the sites Hamish went off and got a bargain; a whole cabaņa (in a field shared with a family of pigs) for a good discount, so we had a night of luxury. It was a good thing we did, because it began to rain buckets (we didn't see dry weather again for almost a week).
23 hours and 45 minutes later we got back on the ferry. I'm sure it would have been a stunning sail, but all we could see was clouds...
We wanted to climb a volcano. Pucon, a touristy town further North, is famous for many outdoor sports and has lots of guides willing to take you up nearby Volcano Villarica. We decided to opt for the non-touristy alternative, a tiny village further South called Choshuenco which is also close to a volcano that you can climb.
The rain continued so we found another hotel and made loose arrangements to hike up the volcano (which was hiding under a big cloud) the following day. Nature had other ideas so we left next morning in the rain and rode on all the little roads we could find towards the North.

Chilean village house
It rained, and rained.

Brrr!
In a couple of days we were close to the Argentinian border once more. Again, we'd decided on the road less travelled, this time it was a big mistake! The pass through the Andes we'd decided to take this time was 1800 metres high, and at this height all the rain we were experiencing became snow. I'll let the pictures describe it.

Fancy Christmas trees
We thought it was quite fun despite being freezing cold, and it certainly was beautiful at first as we were riding thorugh an Araucaria (monkey puzzle tree) forest. We stopped in an Araucana (Indian) settlement for warming hot chocolate then set off, in all innocence, for the pass.

The Border
We checked out of Chile (again) and began the 22km climb across the pass to the Argentinian side. At first it seemed okay, but then the wind started, then the snow fell, and pretty soon the temperature dropped to one degree.

Tricky!
Hamish's fingers froze, I lost the feeling in my feet and riding became trickier and trickier. At one point the road was across the top of an embankment, with a ten foot drop to either side. The wind whipped meanly across it and I suddenly got scared, yelling at Hame to STOP!
He put the brakes on, put both feet down and... we didn't stop. Luckily, for we were being blown straight towards the drop off at the side of the road, we fell off and landed in a pile of snow. A lorry driver drove past - laughing his head off - as we were battling against the wind to get the bike upright again.
We got the bike up again, hopped on before we froze, and managed to get going, but not for long. We fell off again (this time on the other side), in snowy mud. Another lorry drove past, we must have looked pretty pathetic because this one stopped and gave me a lift. Hamish managed the rest of the pass more easily and I thawed out in the truck's cab, leaving a puddle of mud. My saviour was called Arnando and he chatted while giving me 'mad gringo' looks.
We came to the end of the pass, checked damage to the bike (not much) checked damage to us - nothing apart from frozen digits and mud splatters. In actual fact Hame had numb fingers for days afterwards.
Riding back into Argentina was like riding into paradise. Within an hour of being in nasty weather and one degree, it was 20 degrees and blue skies, a complete tranformation.

One hour later...
We stopped at Las Lajas where we got a room with a telly, cracked open a congratulatory beer and slowly warmed up. The next day we were back on Ruta 40, a bit we'd ridden on the way South in December. It was just as beautiful and we enjoyed the multi-coloured hills even more as they were now surrounded by snow-capped mountains.

Goats on Ruta 40

Amazing clouds on Ruta 40
Stopping at tiny places sometimes gives the best travel experiences. Bardas Blancas, where we stopped for the night, was one such place. Nothing but a few farms, a restaurant, an hosteria and a dinosaur park (honestly!), Bardas Blancas was a little village nestled below wonderfully formed rocks.
The whole area, a wide strip of Argentina from the Andes to the East coast, is strewn with fossils and dinosaur bones. The owner of our hosteria had his own collection, and it was amazing; it made me want to go out fossil hunting immediately! I gave him a piece of Coober Pedy opal and he gave me an Indian arrowhead which I shall treasure. We chatted with a few locals before heading on our way.

Bertha with police bikes somewhere on Ruta 40, very friendly guys

Californian Jossie, one of the many cyclists we have met, on her way South from Alaska. Respect!
Video of a slice of Ruta 40... cut and paste this address into your address bar and have a look!
http://www.youtube.com/watch?v=_-daiwBWvUE
Another day's great riding brought us back to San Rafael, full circle for us. We'd been in touch with Grant and Jules, the bikers we met in Ushuaia who we've been in touch with by e mail for months. Grant and Jules have been living here for a few months in a cabaņa, so we checked in, to find they'd cooked us roast chicken and veg. It felt like a homecoming. Val and Adam arrived two days later, so it's been like Coronation Street, with us sharing meals and popping in and out of each other's cabaņas all day long.

Hame and Grant working hard
Hamish bashed the panniers back into shape with Grant (well, with a piece of wood actually) and his latest project is building a 'rocket launcher' - a big tube to fit somewhere on the bike in which to store the heavy tools and get the weight out of the panniers. He's back in bloke heaven, inventing and designing bits and pieces with Grant.

Hame's rocket launchers!
We'd planned to meet John and Annette who have been living here in San Rafael on a finca (farm) for the past year, buying it after finishing their own bike trip and wanting to continue their adventures by living abroad. We'd heard about them from many people and had been looking forward to meeting them. We'd planned to go out there next week after getting a few jobs done on the bike but met them sooner than anticipated as Annette phoned with a Grape Emergency!
Rain was forecast, so Annette and John needed all the grapes picking before this happened. The six of us went out there and helped them out by picking the grapes for an afternoon, in return Annette cooked us Thai green curry.

The work


The reward
We've arranged to go out next week - Annette and John have a loose arrangement for passing bikers; in exchange for helping out on the farm we can stay a week or two. We're looking forward to an insight to a different lifestyle, even if it involves that strange concept of 'work'!

Journey so far
(Emma) (Not the best written blog ever but I hope you enjoy the pics!)
Quote of the week, kindly leant by Jamie who included it on his website when he travelled here on a bicycle a few years ago:
"The art of living successfully consists of being able to hold two opposite ideas in tension at the same time: first to make long term plans as if we were going to live forever, and second, to conduct ourselves daily as if we were going to die tomorrow."

Karla Young White
Enter your email address to receive updates to Hamish Oag and Emma Myatt's trip story!
Recent Entries
Archives:
Archives:
Monthly
Archives:
Category
NEW! HU 2015 Motorcycle Adventure Travel Calendar is now available! Get your copy now for some terrific travel inspiration!
HUGE, 11.5 x 16.5 inches, beautifully printed in Germany on top quality stock! Photos are the winning images from over 600 entries in the 9th Annual HU Photo Contest!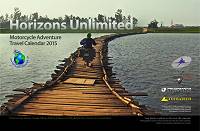 "The calendar is magnificent!"
"I just wanted to say how much I'm loving the new, larger calendar!"
We share the profit with the winning photographers. YOU could be in the HU Calendar too - enter here!
Next HU Events
NEW!

USA Virginia: Apr 9-12, 2015
Take 40% off Road Heroes Part 1 until October 31 only!
Road Heroes features tales of adventure, joy and sheer terror by veteran travellers Peter and Kay Forwood (193 countries two-up on a Harley); Dr. Greg Frazier (5 times RTW); Tiffany Coates (RTW solo female); and Rene Cormier (University of Gravel Roads).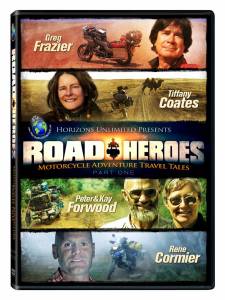 "Inspiring and hilarious!"
"I loved watching this DVD!"
"Lots of amazing stories and even more amazing photographs, it's great fun and very inspirational."
"Wonderful entertainment!"
Check it out at the HU Store! Remember to use Coupon Code 'HEROES' on your order when you checkout.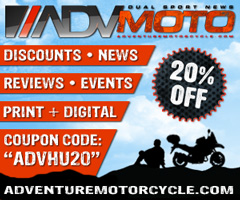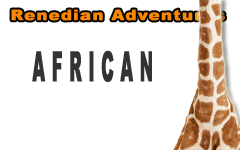 What others say about HU...
"I just wanted to say thanks for doing this and sharing so much with the rest of us." Dave, USA
"Your website is a mecca of valuable information and the DVD series is informative, entertaining, and inspiring! The new look of the website is very impressive, updated and catchy. Thank you so very much!" Jennifer, Canada
"...Great site. Keep up the good work." Murray and Carmen, Australia
"We just finished a 7 month 22,000+ mile scouting trip from Alaska to the bottom of Chile and I can't tell you how many times we referred to your site for help. From how to adjust your valves, to where to stay in the back country of Peru. Horizons Unlimited was a key player in our success. Motorcycle enthusiasts from around the world are in debt to your services." Alaska Riders

10th Annual HU Travellers Photo Contest is on now! This is an opportunity for YOU to show us your best photos and win prizes!
NEW! HU 2014 Adventure Travel T-shirts! are now available in several colors! Be the first kid on your block to have them! New lower prices on synths!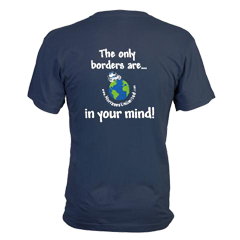 Check out the new Gildan Performance cotton-feel t-shirt - 100% poly, feels like soft cotton!

What turns you on to motorcycle travel?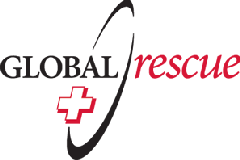 Global Rescue is the premier provider of medical, security and evacuation services worldwide and is the only company that will come to you, wherever you are, and evacuate you to your home hospital of choice. Additionally, Global Rescue places no restrictions on country of citizenship - all nationalities are eligible to sign-up!
New to Horizons Unlimited?
New to motorcycle travelling? New to the HU site? Confused? Too many options? It's really very simple - just 4 easy steps!
Horizons Unlimited was founded in 1997 by Grant and Susan Johnson following their journey around the world on a BMW R80 G/S motorcycle.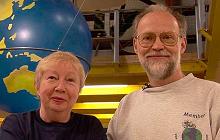 Read more about Grant & Susan's story
Membership - help keep us going!
Horizons Unlimited is not a big multi-national company, just two people who love motorcycle travel and have grown what started as a hobby in 1997 into a full time job (usually 8-10 hours per day and 7 days a week) and a labour of love. To keep it going and a roof over our heads, we run events (22 this year!); we sell inspirational and informative DVDs; we have a few selected advertisers; and we make a small amount from memberships.
You don't have to be a Member to come to an HU meeting, access the website, the HUBB or to receive the e-zine. What you get for your membership contribution is our sincere gratitude, good karma and knowing that you're helping to keep the motorcycle travel dream alive. Contributing Members and Gold Members do get additional features on the HUBB. Here's a list of all the Member benefits on the HUBB.
Books & DVDs

All the best travel books and videos listed and often reviewed on HU's famous Books page. Check it out and get great travel books from all over the world.

MC Air Shipping, (uncrated) USA / Canada / Europe and other areas. Be sure to say "Horizons Unlimited" to get your $25 discount on Shipping!
Insurance - see: For foreigners traveling in US and Canada and for Americans and Canadians traveling in other countries, then mail it to MC Express and get your HU $15 discount!
Story and photos copyright © All Rights Reserved.
Contact the author:
Editors note: We accept no responsibility for any of the above information in any way whatsoever. You are reminded to do your own research. Any commentary is strictly a personal opinion of the person supplying the information and is not to be construed as an endorsement of any kind.
Hosted by: Horizons Unlimited, the motorcycle travellers' website!
You can have your story here too - click for details!