August 03, 2006 GMT
Cracks and Gorges
After Emma had spotted a crack in the sub-frame, we were left with no choice but to limp back to Kununurra for steel surgery. The cracked pannier was a small matter in comparison. Upon closer inspection, the right hand lower sub-frame tube had cracked just below the footrest hanger, ala Claudio in the 'Long Way Round'. Fortunately the tube wasn't sheared completely, however it wouldn't remain that way for long if we were to continue along the Gibb River Road.
Upon our return to Kununurra, we headed for the local bike shop, where we were fortunate to bump into Chris, a local fabricator. After a quick look, he confirmed something could be done the following morning. I used the remainder of the day to prepare the bike - my initial intention being simply to remove the airbox, allowing sufficient access to weld the cracked frame. However, upon consulting the faithful Haynes manual: 'to remove airbox, first remove sub-frame', I was left with no choice but to remove the sub-frame completely. A little more work than I'd bargained for. Fortunately we had an understanding campsite manager whose workshop I used felt more like the parc ferme from a Dakar stage than a campsite tool shed; folks replacing broken springs on their 4WD's, changing tyres and the likes.
By 8 o'clock the following morning Chris had not only welded the crack, but fabricated supporting braces for either side, ensuring the frame to be stronger than when it left Bavaria some 12 years ago. After a frustrating afternoon waiting for the paint to dry, I had the bike back together the following morning, complete with an oil change and a clean air filter, ready to tackle the Kimberley.
Whilst (loosely) planning our Australian trip, the Kimberley region in the far North West corner was one which appealed a lot. Tales of the Gibb River Road, a 700km unsealed gravel road traversing the region through numerous river crossings,
abounding with corrugations and bulldust, are legendary. So too are the spectacular gorges dotted along the way, offering cool respite after a hot and dusty day's ride. We were looking forward to getting started and to what laid ahead.
We left Kununarra at a leisurely pace and headed for Wyndam, some 100kms to the North. Our destination was Diggers Rest (second time lucky), a working station 40kms West of Wyndam, nestled beneath the dominating Cockburn Range. After pitching our tent in the garden,
we joined owners Roderick and Alida along with staff and guests, to a tasty stew by the fire, a welcome break for chief cook Emma! The following day we entertained various guests in our tent; a hen, a dog and even the resident emu!
However, the highlight of our visit was the sunset horseback ride. While the reins felt at home to Emma, I was struggling without a pair of handlebars and a throttle to turn!
Always up for a challenge, we left the following morning via the Karunjie Track, a small 4WD track skirting around the North of the Cockburn Range, via vast mud flats
and, as we found out to our dismay, a lot of sand. Not firm, tide just gone out kinda sand, but soft, riding on sugar sort of sand. Fun on a 250, not so much fun two-up on an 1100! Such conditions demanded alternative tactics, as Em was soon to realise when I instructed 'Hang on, we're going bush!'.
Following narrow cattle tracks through the scrub provided more momentum, eventually rejoining the Gibb immediately before the Pentacost river crossing, the longest crossing along the length of the Gibb River Road.
I was somewhat apprehensive about the crossing, at a hundred or so metres wide, the scope for getting it wrong was high. Em somewhat reluctantly walked across. Reluctantly, not because she wanted to be on the bike, bucking its way over riverstones one or two feet below the surface, but because of the saltwater crocs that inhabited the river! Despite my apprehension, we made the crossing with no problems and continued on to our camp for the night, a homestead promising cold beer and hot showers. Only there was no beer, cold or otherwise.
This lead me to spawn a breakthrough in camp cuisine, The revelation came to me whilst bush camping by the Gibb River the following evening: Powdered beer - just add water! If only...
Despite not having sufficient luggage space to carry the 'sociable brew', I would have to say that many an Aussie camper has taken pity on us and offered us a cold one (or two!), such is their warm genorosity. ( I will have to add here that these offers are usually in response to Hamish wandering over to their camp and drooling over their cans! - Em)
Continuing on down the track, we met up with three other bikers travelling in the opposite direction; 2 Germans and an Israeli, the only other bikers we would meet along the Gibb. The track had taken its toll on their tyres, necessitating a stop to repair a puncture. As is the norm whlist travelling in opposing directions, we swapped information on road conditions, corrugations being the predominant theme.
Now, during our time in Australia, I've made it a bit of a quest to find out what causes these bike and back jarring corrugations to form. Because if it's the result of one person, I'd like ten minutes in a boxing ring with him! I've asked as many different people as I've received different answers: road foundations, grader blade height / angle, vehicle suspension, the list goes on. However, what I tend to believe is what someone told me whilst in Kununarra, 'there is no answer to what causes corrugations'. Apparently an extensive scientific study conducted recently was inconclusive. So there we go, who knows?
We continued on down the track towards Mt. Barnett Roadhouse, the only petrol stop along the 700km stretch. Despite the low fuel warning light shining brightly for quite some time, I was confident we had suffice to reach the roadhouse. However, when the 31ltr tank swallowed 30.5ltrs, it didn't leave a lot of room for error! We camped the next few nights some 7kms behinfd the roadhouse at Manning Gorge, a tranquil oasis which turned out to be one of Em's top spots. We decided to stay an extra day to chill out by the falls, soaking it all in whilst attempting Spanish lesson No.2, being somewhat behind schedule in our fluency preparations for South America.
The following morning we stopped off for a mid-morning dip at Galvan's Gorge, its perfect plunge pool being fed by a waterfall running beneath a large boab tree, a common sight around the Kimberley.
These fantastic stubby trunked trees bare few leaves and would appear right at home in a Tolkein epic. Together with rusty red rock formations, cobalt blue skies and crystal clear watering holes, they are how I will remember the Kimberley.
Lennard Gorge the following day was quite different, with little vegetation and steep sided rock, it was for me more rugged and dramatic. We spent a fantastic few hours with the pool all to ourselves, before some other visitors came along, reminding us it was time to move on.

Our all too brief journey through the Kimberley was coming to a close, however not before checking out the freshies (freshwater crocs) at Windjana Gorge.
The gorge itself is quite amazing, originally an underwater reef and therefore full of ancient fossilzed sea life. Needless to say, Em was in her element. I just can't comprehend how long ago all of this happened, so instead just classify it all as 'millions of years', which has become a bit of a joke between us. Em will read out each piece of geological info the respective national park has to offer with great interest, to which I reply, 'Aye, millions!'.
Although we had a fantastic time along the Gibb River Road, it was somewhat of a relief to hit the bitumen some 70kms or so East of Derby (pronounced DErby, as opposed to DArby incidentally) for the remaining stretch.
We both felt a sense of achievement at making it through in one piece, although no big deal by Australian standards, there's not so many folks daft enough to ride it two-up on a motorbike!
We arrived in Broome with images of fish and chips and cold beer and were not to disappointed. The tyres I'd ordered whilst in Darwin had arrived, so I replaced the Heidenaus after an impressive 14,000kms with the same again, ready to tackle the next leg of our Australian adventure, South via the Pilbara, before hooking up with the Great Central Road to Alice Springs.
(Hamish)
(This is Hame's cheerful morning face - Em)
August 23, 2006 GMT
Cool Colours and Chilly Weather
16 000km so far!
I wish I'd visited Broome years ago, before the tourist masses descended. The tourists had taken over this sleepy seaside town, and the prices had risen accordingly. However, Cable Beach was huge and beautiful, the fish and chips were good, we were able to get all our chores done and despite being warned we'd not find a campsite with space left we found a brilliant spot - right next to the beach.
We met Steve and Lynn again - a couple we'd bumped into several times on the Gibb River Road who had saved us one night when we were parched - with ice cold beer and champagne! We returned the favour (with the beer anyway!) and caught up on travel stories before catching a movie at the oldest outdoor cinema in Australia, Sun Pictures.
From Broome we headed South on an incredibly straight road with very little to look at except miles of scrub and brown grass. We soon had enough of that and turned South towards Marble Bar. At first there was more of the same; flat browness, then suddenly lots of small hills appeared, red with iron ore against the deep blue sky. We both decided it reminded us of parts of Scotland and Northen England.


This was the start of the Pilbara, an area of land rich in minerals and scenery. As the sun sank lower we started looking for a rough camp, and soon came to Doleena Gorge, one of the few gorges still to have water during the dry season. It was absolutely beautiful, as the sun set the hills glowed red and orange, the water was still and the only sounds to be heard were made by birds.
That night we didn't use our tent, we simply lay on our sleeping bags on our tarp and slept under the stars next to the fire. It was magical.
In the morning Hamish's Scottishness came out - he wanted to climb the hills. I was content to lie around watching the wildlife all day but let him persuade me and I was very glad I did, despite the fact we set off in the heat of the day (only the poms are this silly) and struggled up through the spinifex. It sounds painful and it is; short and spikey grass which catches at your legs. The views were well worth it. On the way back to the camp we stopped at the water's edge to try and catch dinner as there seemed to be lots of fish. The pelicans and cormorants were ducking and diving and catching plenty, but we had no success at all - so we cheated and opened a tin of tuna instead.
As we watched the sun setting and the hills changing colour the pelicans fished, kockatoos flew overhead on their way to roost, birds of prey picked off any fish the cormorants missed and a rock wallably came down for an evening drink. We slept out again and I woke in the middle of the night to see the white bark of the ghost gum trees shining in the light of the nearly full moon and a pelican gliding silently by on the water. I thought how I didn't want this trip to end...
The outback is full of colour. Reds, blues and greens are everywhere but in the Pilbara the wildflowers were starting to come out adding splashes of pinks and yellows.


We fuelled up in Marble Bar, famous for its jasper deposits. We got talking to the owner of the roadhouse, Cheryl, who was desperately looking for staff at the roadhouse; she offered us both jobs on the spot. We would have taken them if we didn't already have plans as it would have been a great experience to work in such an isolated place. The three weeks on/one week off would have given plenty of time to explore the Pilbara... but we did have plans, and after fuelling ourselves up as well we were off again.
The dirt started shortly afterwards but it was 'good' dirt, through stunning colourful scenery, really enjoyable and wonderfully quiet, only two cars passed us in 150km. This is the road after the dirt finished, the hills were quite dramatic.
Hame had read about Karijini National Park so we headed there for a couple of days to explore more gorges. A nightmare of red dirt and corrugations - 46km of them - took us to Weano Gorge, a deep and narrow gorge carved from the tightly packed red rocks which erode in straight lines like brickwork. We climbed down into the gorge and walked along until it got narrower, and narrower.
Soon we had to wade through pools and along the creek bed until we came to a steep drop down to the Handrail Pool, we had to climb down using a rail and a rope.
The water was Very Cold, and as we went further it got colder, and narrower, until we could touch both sides of the gorge at once. Eventually we got to a part with a sign which warned us not to go any further unless we could abseil, so we turned around there.
On the way back we stopped at a viewpoint overlooking the place where four gorges met. It was an awesome sight, four incredibly steep and narrow gorges meeting directly below us.
The next day we went to Tom Price, a town named after a guy called... Tom Price. We went on a tour of one of the iron ore mines in the area, the only word I have to describe it is BIG. I know the world needs iron ore but we had to laugh when we read the sign which said they were trying to do it with the 'least environmental impact'!!


It was however, an interesting trip and despite all my horrors about the way the countryside was being ripped up I had a strange urge to have a go on one of the really really big trucks...
From here Hame and I had two choices, 300km of dirt through the middle of nowhere or a longer tarred route to Gascoyne Junction, venue of a bike rally we'd been aiming for. Of course we chose the silly adventurous route and spent eight hours bumping and bouncing our way along the road. The scenery wasn't much to look at but there were loads of emus - running alongside us, appearing ahead on the road, running madly off sideways into the bush. They all reminded me of John Cleese doing the Ministry of Funny Walks. We also saw a couple of large whirly winds, things I knew as 'dust devils' in Kenya as a child. They are like mini tornados, sometimes with a 'tube' stretching 60m into the sky.
We'd heard of the bike rally months back and had used it as something to aim for to get us this far West. The 'Off Centre Rally' is an unofficial meeting, every two years, of like-minded adventure bikers. Gascoyne Junction was little more than a few houses and a pub, but was transformed by all the bikers into one large party.
We pitched the tent then Hame wandered off in bloke ecstasy to stroll about looking at all the other bikes, take pictures, talk machinery and modifications and drink beer. He was, as you can imagine, in heaven. I, as you can imagine, wasn't, but made the most of it and met heaps of people, thoroughly enjoyed it, despite it being very bikery and blokey, and partied long into the night.
At some stage of the evening the next venue was decided, by the bloke with the loudest voice. It was great fun, we did meet some good people and I hope we make the next one. As we've both fallen in love with Australia there's a rather large chance we may be here.... watch this space!
We left the next morning with sore heads and some new friends; Pete, Steve and Chris. It was back on the dirt for a bit (which I've totally had enough of for now) before going North to Coral Bay, touristy but stunning and full of sea life. The snorkling was fantastic if a little chilly - we've been spoiled in the past by the 29 degree sea temperatures of Asia. We also went on a whale watching trip, and saw a humpback whale and her calf, as well as dolphin, lots of turtles and a manta ray - amazing!
We hadn't planned on coming as far South as Perth, in fact we do very little planning at all, tending to look at the map in the morning and decide then which way we'll go. As we were so near to Perth - only 1000km away! - we decided to come down and visit Hame's brother's sister-in-law (work that one out) Jen and her husband and family who we'd only met once. Feeling bad for not giving them more notice we called to see if they were home. With great warmth we were immediately invited to come whenever we could get there.
On the way to Perth we stopped at Hamelin Pool, which is one of the only two marine homes on earth of stromatolites, bacterial lifeforms which build themselves slowly into weird looking stumpy structures.
This may seem a strange thing to want to visit, but without stromatolites we wouldn't have evolved; for 3,000,000,000 years they were the only forms of life on earth. As they grew they produced tiny bubbles of oxygen which over all those years turned our atmosphere into one things could live in. They are the oldest forms of life on earth and the ones at Hamelin Pool are protected. They even have a captive one in a tank! Bill Bryson wrote about Hamelin Pool in 'Down Under' and I'd wanted to come since reading the book, and seeing fossilised stromatolites in Chillagoe weeks ago.
After a night sleeping in a luxuriously converted railway carriage in Dongara - our first bed for a month -
we arrived in Perth and were given a warm welcome by Jen and Rikki and a truly delicious meal of roast lamb - very welcome after all those camping meals. As I'm writing this guess what Hame is doing...
This time it's new brake pads, an ancient oil leak which can't be put off any longer, and a few other bits and pieces - I'll let him write about it in the next blog.
(1 week later)
We've had a fantastic week with Jen and Riki and the children. We've been made to feel so welcome and been wonderfully looked after, had fun with the kids, practised baby skills on Harrison who is 13 weeks old and it's going to be very hard to leave (but we will have to before I get any broodier!). Riki didn't bat an eyelid as Hame dismantled Bertha in the garage, I've enjoyed having girly chats while getting to know Jen, plus it's been lovely being in a big comfy bed and having a fridge! But the tent is calling us, adventure beckons again and we'll be leaving tomorrow morning. We're not looking forward to more goodbyes, it's been great getting to know another branch of our family and we could easily stay a lot longer...
All the way South it was getting colder and it's well and truly 'winter' now (only 19 degrees or so!), rain and wind with sun every now and again. We will head West then North towards the goldfields, the rough plan is to ride to Alice Springs along the Great Central Road - over 1000km of dirt across the desert. Hame said "We can go across on tarred roads if you want..." whilst looking sad, so although I could do without a week bouncing on dirt we've decided to take the Great Central road, after all where's the fun on tarred roads?!
(Emma)
Hame bought me an Aussie bush hat!
Enter your email address to receive updates to Hamish Oag and Emma Myatt's trip story!
Recent Entries
Archives:
Archives:
Monthly
Archives:
Category
Now that summer is here, get On the Road! Take 30% off the Achievable Dream - On the Road! 2-DVD set until August 31 only.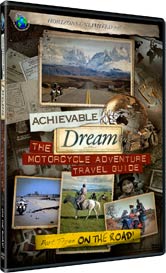 Our veteran travellers share their tips (and great stories) for staying healthy, happy and secure on your motorcycle adventure.
"A fantastic, informative and inspirational DVD."
"It's brilliant - thank you very much!"
Check it out at the HU Store! Remember to use Coupon Code 'ONTHEROAD' on your order when you checkout.
Next HU Events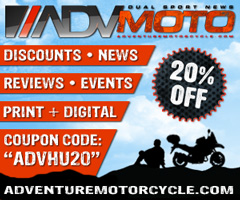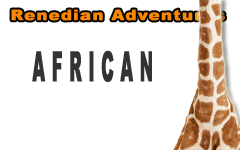 What others say about HU...
"I just wanted to say thanks for doing this and sharing so much with the rest of us." Dave, USA
"Your website is a mecca of valuable information and the DVD series is informative, entertaining, and inspiring! The new look of the website is very impressive, updated and catchy. Thank you so very much!" Jennifer, Canada
"...Great site. Keep up the good work." Murray and Carmen, Australia
"We just finished a 7 month 22,000+ mile scouting trip from Alaska to the bottom of Chile and I can't tell you how many times we referred to your site for help. From how to adjust your valves, to where to stay in the back country of Peru. Horizons Unlimited was a key player in our success. Motorcycle enthusiasts from around the world are in debt to your services." Alaska Riders

10th Annual HU Travellers Photo Contest is on now! This is an opportunity for YOU to show us your best photos and win prizes!
NEW! HU 2014 Adventure Travel T-shirts! are now available in several colors! Be the first kid on your block to have them! New lower prices on synths!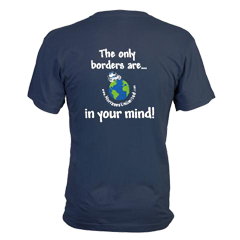 Check out the new Gildan Performance cotton-feel t-shirt - 100% poly, feels like soft cotton!

What turns you on to motorcycle travel?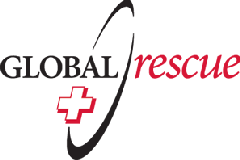 Global Rescue is the premier provider of medical, security and evacuation services worldwide and is the only company that will come to you, wherever you are, and evacuate you to your home hospital of choice. Additionally, Global Rescue places no restrictions on country of citizenship - all nationalities are eligible to sign-up!
New to Horizons Unlimited?
New to motorcycle travelling? New to the HU site? Confused? Too many options? It's really very simple - just 4 easy steps!
Horizons Unlimited was founded in 1997 by Grant and Susan Johnson following their journey around the world on a BMW R80 G/S motorcycle.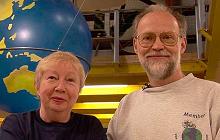 Read more about Grant & Susan's story
Membership - help keep us going!
Horizons Unlimited is not a big multi-national company, just two people who love motorcycle travel and have grown what started as a hobby in 1997 into a full time job (usually 8-10 hours per day and 7 days a week) and a labour of love. To keep it going and a roof over our heads, we run events (22 this year!); we sell inspirational and informative DVDs; we have a few selected advertisers; and we make a small amount from memberships.
You don't have to be a Member to come to an HU meeting, access the website, the HUBB or to receive the e-zine. What you get for your membership contribution is our sincere gratitude, good karma and knowing that you're helping to keep the motorcycle travel dream alive. Contributing Members and Gold Members do get additional features on the HUBB. Here's a list of all the Member benefits on the HUBB.
Books & DVDs

All the best travel books and videos listed and often reviewed on HU's famous Books page. Check it out and get great travel books from all over the world.

MC Air Shipping, (uncrated) USA / Canada / Europe and other areas. Be sure to say "Horizons Unlimited" to get your $25 discount on Shipping!
Insurance - see: For foreigners traveling in US and Canada and for Americans and Canadians traveling in other countries, then mail it to MC Express and get your HU $15 discount!
Story and photos copyright © All Rights Reserved.
Contact the author:
Editors note: We accept no responsibility for any of the above information in any way whatsoever. You are reminded to do your own research. Any commentary is strictly a personal opinion of the person supplying the information and is not to be construed as an endorsement of any kind.
Hosted by: Horizons Unlimited, the motorcycle travellers' website!
You can have your story here too - click for details!