July 02, 2007 GMT
Tight pack, loose plan...
We've had an adventurous past month, travelled with friends and even made a bit of headway. Irrespective of the fact it's been in the wrong direction!
Click below to read more...
Leaving Santiago the plan (I use the term loosely), was to return to Argentina and take an easterly meander towards Buenos Aires. Only it didn't quite work out that way...
Adios Santiago
The ride back through the 3850m high Cristo Redentor tunnel into Argentina was a cold one, our high-tech fish tank temperature guage indicating zero at one point. I was kicking myself for not investing in those heated grips in whilst in Santiago.
Zero!
As a result of the recent snow fall, the pass was closed the previous day, hence the massive back log of trucks winding their way up the pass.
Click on the link below to see us in the snow...
Brrr!
After going through the motions at the border crossing, it was on to Uspallata for the night, arriving just as the sun was going down. The Youth Hostel stove was met with a welcome, even Bertha got in on the act.
Bertha at the bar
Opting once again for the ripio, we rode to Mendoza via Ruta 52, part of an old trading route to Chile. Stopping was a must for spectacular views of the Andes and Aconcagua, at 6959m South America's highest peak.
Looking towards Aconcagua
Once over the pass the road wound ever downwards, hairpin after hairpin, to the plains below, not a bad way to spend a Monday morning!
Click on the link below to see our Monday morning...
Ruta 52
Instead of living up the nightlife in Mendoza, we opted for a pizza and a bottle of plonk in front of the telly, we must be getting old!
Going round in circles, we returned to Uspallata via the bitumen this time, to take the Ruta 412 north to Barreal (ripio of course). Just before Barreal we came across the Barreal de Leoncito, a 3km wide, 12km long natural fossil sand flat. It was of course too good an opportunity to miss. Riding onto the flats I stopped and turned to Em, "Now's your chance to take the bike for a ride!" After removing the panniers, Em took off over the flats with surprising confidence. After all, Bertha ain't any Kate Moss! She was as chuffed as I was proud of her, that's ma girl!
Em goes for a ride
Riding into the village of Barreal we opted for the first hostel that came our way, with no other guests and an open fire in the room it was seemingly appealling. It wasn't until later that night we realised there was no glass in the door, what little warmth the fire provided disappearing rapidly outside. With a less than concerned caretaker, we resorted to nailing a blanket to the door ourselves. No wonder there were no other guests!
Brrr!
We'd read tours were possible of Argentina's second largest observatory, located nearby in the El Leoncito national park, so were keen to check it out. Proudly boasting 300 clear nights a year, the odds were good for star gazing. Unfortuantely we picked one of the 65 days a year...
Not to be deterred, we were upbeat of seeing a planet or two at least, what with that massive telescope it must be possible! Em was somewhat disappointed to learn a little later that we weren't actually getting to use the wopper-scope, instead its little sister out in the carpark.
Not that one, that one!
Despite the cloud cover, we managed to see Jupiter's stripes and Saturn's rings, along with a few constellations, so all was not lost. We had an interesting chat with Arturo, our English speaking guide and DJ in his spare time. I was to learn of Cuarteto and Cumbia, (latino pop) and their respective social devides.
Well versed in the Argentine skies and music scene, we departed for San Juan, coming across some interesting rock formations along the way.
Cool rocks
Seeking out a cheap hostal with parking for the bike was proving to be a problem in San Juan, the tourist info unusually less than helpful. So what to do? Ask a biker of course! Stopping off at Pablo's Moto-Cross, I was immediately directed to Zonda Youth Hostal, complete with secure parking - result. Intending to spend only a night (the story of the trip), the effects of beer, rugby on the telly and swallowed ATM cards saw us stay three nights.
Zonda hostal
Replacing Em as pillion, fellow traveller Alfonso joined me for a ride out to the Ullum valley and later to check out a local moto-cross race. I was instantly jealous, wishing I was fanging it round the track with the best of them. Perhaps if I was ten years younger and ten times fitter I'd have a chance!
Bertha gets left behind
Having at first retrieved my retained ATM card, we set off for San Agustin, our stepping stone to the Ischigualasto (Valle da Luna) and Talampaya national parks. Along the way we stopped off to check out Argentina's most loved pagan saint, the Difunta Correa. According to legend, the Difunta Correa's child survived at her breast when she died from thirst in the desert. Throughout Argentina we'd spotted the mounds of plastic bottles left as offerings to quench her thirst and therefore provide a safe journey.
Difunta Correa
Bottle offerings
Assorted offerings
Arriving in San Agustin, we immediately became organised (an unfamilair concept) and booked a tin box (mini-bus) tour of the parks for the following day. Although able to ride round Ischigualasto park whilst following a park ranger, Talampaya park is only possible to be visited by mini-bus. We were forced to comply. Having been spoilt by the wide vision the bike offers, the view from the bus was the equivalent of looking through a letter box, however we were able to disembark and wonder around the quite stunning rock formations. Despite the four wheels, a good day was had.
Devil's marbles
Em takes in the view
Talampaya chimney
Talampaya
Windswept
Los Olivos
Bidding a fond fairwell to Tony at Los Olivos, we made a bee-line for La Rioja, where we hoped to hook up with fellow travelling friends, Grant and Jules. Stopping off along the way, I noticed the left hand brake caliper leaking - bummer. I suspected a similar scenario to that of the right hand capiler whilst in Ushuaia, where the o-ring mating the two caliper halves disintegrated. Saying a prayer to the Difunta Correa, I nipped up the caliper bolts and pressed on to La Rioja.
Praying to Difunta Correa
After a few laps round the plaza we spotted Grant and Jules, joined them for a drink and began plotting our route from there on in. This is where the plan began to go awry...
Struggling to make a directional decision, I noticed an X marked on our map further north and remembered friends Adam and Val recommending this particular road. (Quite why we'd ask ourselves a little later!) It seemed a good enough decisive factor. Decision made, we next headed north together with Grant and Jules, once again through some spectacular scenery.
Morning view
Stopping by the road side for lunch, I realised the left hand caliper was covered in brake fluid - shit! Where was the Difunta Correa when you needed her! Not having any brake fluid I was unable to carry out a road side repair, therefore upon Grant's suggestion, I instead made do with a prophylactic solution.
Prophylactic solution
Arriving in Belen for the night, I found a ferreteria (hardware store) selling DOT4 brake fluid, a bit of a result, and rebuilt the problematic caliper with a spare o-ring I'd carried from Ushuaia.
Problems solved, we took in El Shincal, a former Inca settlement from around the 15th Century.
Em and Jules, El Shincal
It was then once again decision time, uh-oh! Do we take the relatively easy, partly paved Ruta 40 direct to Cafayate, or alternatively, take Adam and Val's hot favourite, the ripio Ruta 46 to Andalgala and then the Ruta 47 north? Ruta 47 resembled a wiggley line on the map, a sure sign of mountain roads and lots of fun. The only thing was it ran out half way, but hey, a track continued. It must be possible!
X marks the spot
Unable to convince my fellow travellers, the unanimous decision was to take Ruta 40 north. Oh well, fair enough. Filling up with fuel the following morning we bumped into local rider Javier and his two riding companions, en route to Ruta 47, a cracker so they'd been told. "What d'ya reckon?", I asked Grant as we fuelled up.
Before we knew it we were riding east along Ruta 46 and not north, along Ruta 40. What we failed to observe was Javier and his mates were on unloaded dirt bikes, their partners safely left at home. Instead we were on large, glorified road bikes, having our houses and spouses loaded on behind!
Click on the link below to see us ripio riding...
Loaded on Ruta 46
Rattling and rolling along the sandy corrugations to Andalgala we questioned why Adam and Val should recommend such a road. Indeed, it is a point I wish to discuss with them personally when we get to California! Arriving in Andalgala covered in dust and later than expected, I felt somewhat sheepish at swaying the decision.
After a late lunch, we departed north on Ruta 47, a narrow ripio road, winding ever upwards. In fact two hours later we were still climbing, having made only 50kms or so, but a least 2000m in elevation. Needless to say the views were stunning.
Ruta 47
Somewhat concerned at making it much further before the sun came down, we were relieved to come accross a hosteria signposted at the 3100m las minas de Capillitas pass. The mention of "servicios de bar" was enough to clinch the decision! Riding the rough 5 km track to the hosteria was entertaining to say the least, although more so for Grant and Jules!
How not to go up hills... sorry guys, just had to put this one on...
Click on the link below to see Grant and Jules having fun!
Expecting a mountain refugio, we instead came across a surprisingly plush hotel, inclusive of balcony, bar and roaring open fire, located by Argentina's largest Inca Rose mine. Yet another result. A few drinks later and the fact the road ran out at the pass didn't seem to bother us.
Grant and Jules take on Ruta 47
Taking off the following morning the road as expected deterioted into a track, winding its way down to an amazing plateau of cactus, sand and river stones. Of course, this made for "interesting" riding. Holding onto a loaded 1100 motorcycle with pillion whilst squirming through sections of sand and river stones can be fun!
View over the plateau
Adopting a technique we established in the Australian outback, Em would look ahead and pick the best line, shouting "far left" or "far right" as the case might be. Before long we ended up in hysterics as Em would change her mind at the last minute trying in all earnest to find any good line at all, the bike waltzing around as a result.
Ruta 47
Hitting the pavement of Ruta 40 we stopped and celebrated the completion of our breif adventure by attempting to fly Grant's kite, as you do.
Kite flying attempt
Having less success flying the kite than riding Ruta 47, we continued north to Santa Maria for the night, before continuing north to the ancient settlement of Quilmes.
Quilmes
Quilmes not only is Argentina's national beer, but an ancient settlement, once home to 5000 or so Quilmes people. Whether they were Argentina's first brewers or not is open to question. Nonetheless, they did manage to survive the Incas, but unfortunately not the Spanish, who in 1667 marched the surviving 2000 all the way to Buenos Aires. Apparently few survived the journey.
Pressing on to Cafayate, an idyllic small town surrounded by vinyards, we found ourselves grind to a halt, the al fresco steak and wine too good to miss.
Cafayate
One evening, having gone to bed before midnight, (still unable to get to grips with the Argentine nocturnal habits), we were soon to hear shouts and horns in the street. Getting up to take a look we realised Argentine footy team, Boca Juniors, had won the Copa Libertadores the reason for all the festivity. Football being somewhat of religion here in Argentina, we joined the party, had a beer and watched the dwindling procession circle the plaza.
Champions!
For the first time in a while we noticed the increase in temperature, we must be finally moving north! Eh, but that wasn't the plan was it?
Planning loosely!
To complicate matters further, Grant one night spouted, "Since we're this far north, why don't we go to Bolivia?". Why not indeed. We'd need a rear tyre before we did, but we'd be sure to find one in Salta, further to the north.


How did we get here?
And that's the beauty of travelling, not having a plan, a deadline or knowing what lies around the next corner.
Opting for the ripio of Ruta 40 versus the bitumen of Ruta 68, we left Cafayate and enjoyed a great (if not breezey) ride to Cachi.
En route to Cachi
Rock formations
Mud bricks drying along Ruta 40
Riding the 40
With its narrow cobbled streets and colonial architecture, Cachi was the quintessential Latin American town we'd envisaged.
Cachi
However, the colonizing Spaniards hadn't factored in motorcycle access into their design!
Where there's a will, there's a way
Taking a walk around town, it was obvious that local elections were about to take place.
Fanny for Governor!
Cachi footy strips
Leaving Cachi for Salta it wasn't long before we reached the 3348m high Piedra del Molino pass and were presented with stunning views of the surrounding mountains.
En route to Salta
Piedra del Molino pass
Winding our way down the Cuesta del Obispo made for a stunning ride. We lost count of the number of bends.
Click on the link below to see the Cuesta del Obispo...
Cuesta del Obispo
What sign?!
Lunch stop
Arriving in Salta, Grant and Jules lead us to a hotel they'd checked out on a previous visit, inclusive of foyer parking - result!
Foyer parking
Over the next few days, Grant and I treated the foyer as a workshop, checking valve clearences and changing oil amoungst the pot plants and bemused fellow guests.
Hotel workshop
It's been refreshing to travel with kindred spirits Grant and Jules. As with us, they adopt the "loose plan" theory, so we've had a great couple of weeks, stumbling our way north, not always knowing what lies ahead. Check out their blog for their version of events; link below...
Thanks for the pics guys!
Team Loose Plan
We've taken in the sights of Salta...
Salta plaza
Salta view
...and the beer too!
Salta cerveza
After our less than successful star gazing experiences earlier on in the month, Em finally got a view of the moon on the streets of Salta.
Grant moon gazing
Having serviced the bike, sourced a new rear tyre and caught up on the blog, we're now ready to tackle adventures new. Bolivia here we come!
(Hame)
The route so far
Em's pics of the month...
Holy Chemist
Saucy!
Posted by Hamish Oag at July 02, 2007 06:40 PM GMT

Enter your email address to receive updates to Hamish Oag and Emma Myatt's trip story!
Recent Entries
Archives:
Archives:
Monthly
Archives:
Category
NEW! HU 2015 Motorcycle Adventure Travel Calendar is now available! Get your copy now for some terrific travel inspiration!
HUGE, 11.5 x 16.5 inches, beautifully printed in Germany on top quality stock! Photos are the winning images from over 600 entries in the 9th Annual HU Photo Contest!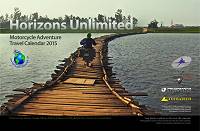 "The calendar is magnificent!"
"I just wanted to say how much I'm loving the new, larger calendar!"
We share the profit with the winning photographers. YOU could be in the HU Calendar too - enter here!
Next HU Events
NEW!

USA Virginia: Apr 9-12, 2015
Take 40% off Road Heroes Part 1 until October 31 only!
Road Heroes features tales of adventure, joy and sheer terror by veteran travellers Peter and Kay Forwood (193 countries two-up on a Harley); Dr. Greg Frazier (5 times RTW); Tiffany Coates (RTW solo female); and Rene Cormier (University of Gravel Roads).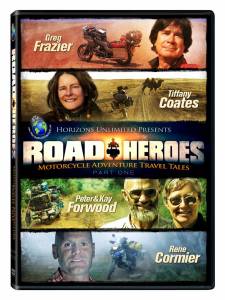 "Inspiring and hilarious!"
"I loved watching this DVD!"
"Lots of amazing stories and even more amazing photographs, it's great fun and very inspirational."
"Wonderful entertainment!"
Check it out at the HU Store! Remember to use Coupon Code 'HEROES' on your order when you checkout.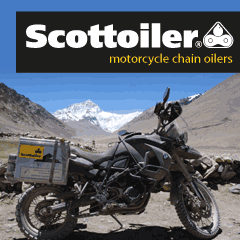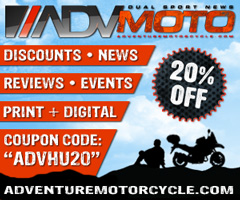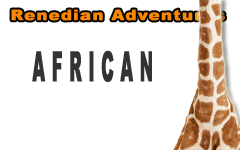 What others say about HU...
"I just wanted to say thanks for doing this and sharing so much with the rest of us." Dave, USA
"Your website is a mecca of valuable information and the DVD series is informative, entertaining, and inspiring! The new look of the website is very impressive, updated and catchy. Thank you so very much!" Jennifer, Canada
"...Great site. Keep up the good work." Murray and Carmen, Australia
"We just finished a 7 month 22,000+ mile scouting trip from Alaska to the bottom of Chile and I can't tell you how many times we referred to your site for help. From how to adjust your valves, to where to stay in the back country of Peru. Horizons Unlimited was a key player in our success. Motorcycle enthusiasts from around the world are in debt to your services." Alaska Riders

10th Annual HU Travellers Photo Contest is on now! This is an opportunity for YOU to show us your best photos and win prizes!
NEW! HU 2014 Adventure Travel T-shirts! are now available in several colors! Be the first kid on your block to have them! New lower prices on synths!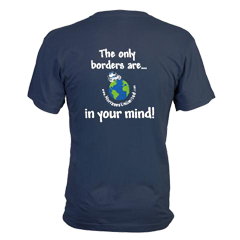 Check out the new Gildan Performance cotton-feel t-shirt - 100% poly, feels like soft cotton!

What turns you on to motorcycle travel?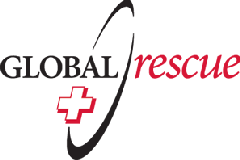 Global Rescue is the premier provider of medical, security and evacuation services worldwide and is the only company that will come to you, wherever you are, and evacuate you to your home hospital of choice. Additionally, Global Rescue places no restrictions on country of citizenship - all nationalities are eligible to sign-up!
New to Horizons Unlimited?
New to motorcycle travelling? New to the HU site? Confused? Too many options? It's really very simple - just 4 easy steps!
Horizons Unlimited was founded in 1997 by Grant and Susan Johnson following their journey around the world on a BMW R80 G/S motorcycle.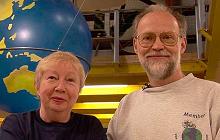 Read more about Grant & Susan's story
Membership - help keep us going!
Horizons Unlimited is not a big multi-national company, just two people who love motorcycle travel and have grown what started as a hobby in 1997 into a full time job (usually 8-10 hours per day and 7 days a week) and a labour of love. To keep it going and a roof over our heads, we run events (22 this year!); we sell inspirational and informative DVDs; we have a few selected advertisers; and we make a small amount from memberships.
You don't have to be a Member to come to an HU meeting, access the website, the HUBB or to receive the e-zine. What you get for your membership contribution is our sincere gratitude, good karma and knowing that you're helping to keep the motorcycle travel dream alive. Contributing Members and Gold Members do get additional features on the HUBB. Here's a list of all the Member benefits on the HUBB.
Books & DVDs

All the best travel books and videos listed and often reviewed on HU's famous Books page. Check it out and get great travel books from all over the world.

MC Air Shipping, (uncrated) USA / Canada / Europe and other areas. Be sure to say "Horizons Unlimited" to get your $25 discount on Shipping!
Insurance - see: For foreigners traveling in US and Canada and for Americans and Canadians traveling in other countries, then mail it to MC Express and get your HU $15 discount!
Story and photos copyright © All Rights Reserved.
Contact the author:
Editors note: We accept no responsibility for any of the above information in any way whatsoever. You are reminded to do your own research. Any commentary is strictly a personal opinion of the person supplying the information and is not to be construed as an endorsement of any kind.
Hosted by: Horizons Unlimited, the motorcycle travellers' website!
You can have your story here too - click for details!