Peru
September 28, 2006 GMT
All the sand you can eat

Road to Caral
The deep sandy track continued on in a seemingly endless search for the horizon. With the worn front tyre next to useless in these conditions we ploughed on through steadfastly resolute on our destination. Miss Piggy showing sure-footed stability inspired us to confidence.

Sandy Track - Supe Valley
We were told it was impossible to get there on the bike and we needed to take an organised tour. Being undeniably cheap and stubborn we thought we would head out on the road and if it was impassable we could turn back.

Supe Valley - Caral
Departing the Panamericana the sweet pungent smell of unions greeted us on the cool damp morning. Their green leaves carpeting the valley floor along with fields of potatoes, pumpkins and corn, crops grown in this valley for, probably, thousands of years.

Are we there yet?
For the first 10 kilometers the road, though loose and narrow proved quite rideable. We passed through a small unamed town on the edge of the river bed, covered in mist and eeriely quiet where the road divided into two.

Village in the Supe Valley
Jules approached one of the few locals to be seen in the village enquiring about the direction to Caral. He indicated with a point and a grunt to follow the road straight ahead. On continuing, we climbed the edge of the valley where the road became little more than a goat track deteriorating into a steep rocky incline before descending into a flowing creek bed and continuing on as mud, rock, sand and finally yet deeper sand.

Arrival at Caral
Caral, our destination, a magnificent archeological site in the Supe Valley. The City with its pyramids, large circular astronomical structures and complex urban society flourished for perhaps 500 years almost 5000 years ago parallel with the civilisations of Egypt.
The location is equally as impressive with the city being built on and around enormous sand dunes with even higher mountains surrounding the valley. The colours are superb and the atmosphere, for us, electric. Much excavation work is still underway with archeologists and their assistants can be seen with all thier working parapheanalia.

Pyramid - Caral
This archeological site is changing many of the accepted theories of early organised human occupation in this part of the world. It was truly, for us, an exceptional experience and one we will alway remember.
BORDER CROSSING
An early morning border crossing set in a stunning valley on the international bridge over the Rio Macara.
Exit Ecuador - Macara
* Go to Immigration and have passports stamped out,
* Go to customs and return temporary import papers for the bike. They will make you a copy and keep the original.
* Cross the bridge to Peru.

Ecuador - Peru Border
Enter Peru - La Tina
* Go to Immigration and have passports stamped in.
* Go to Customs and have temporary import papers drawn up for the bike.
Welcome to Peru. The whole process took only 45 minutes. The staff at this crossing were very helpful and friendly.

Country Kitchen
Coming down from the cool mountains of Ecuador we encountered the Egypt of South America, the beautiful white sands of the Sechura Desert.

Sechura Desert - Peru
Passing through many small villages, often consiting of mud brick, stick and reed mat dwellings, areas of sand dunes and surprisingly green plantations irrigated from the precious waters of the Amazon Watershed via a series of tunnels (the longest at 16kms), canals and channels through the Andean mountain chain.

Village in the Sand - Piura
Chiclayo made a nice base to explore the region. An oasis in the desert, home to the largest Mercardo de Brujas (Witches Market) in South America, colonial churches, modern shopping plazas and cinemas. A very comfortable city and our favourite in Peru.

Chiclayo Skyline
We rode out to Tucume to see one of the many ancient adobe pyramid sites that litter the valley. Tucume, inhabited by the Moche peoples and eventually by the Inca, is now in ruins as the mud bricks slowly return to the earth. However, the site is still impressive, best seen and appreciated from the high mirador of El Purgatorio. Many places are unable to be visited by tourists due to the delicate nature of the adobe.

Jules at Tucume on Mirador Purgatorio
Returning to the town of Lambayeque we visited the Museo de las Tumbas Reales de Sipan. Only after having our camera confiscated and being frisked were we allowed in, such is the value of the treasures in this museum.
The museum encompases the complete burial treasures found in the tomb of the Lord of Sipan and the Old Lord of Sipan. Incredible ornate gold, silver and copper artifacts as well as reconstructions of the actual tomb layout. You could spend a whole day just admiring the displays at this fascinating and beautiful museum.

Cordillera Blanca - Huaraz
There seems to be a conspiracy in Peru, for Grant at least. For 17 months we have travelled with the same hygiene and eating standards and though in some other countries, minor stomach ailments have occurred, almost immediately on entering Peru Grant has had nothing but stomach ailments.

Callejon de Huaylas
From the typical minor gumble or cramping, to an all out onslaught on the digestive tract. Causing the overought victim to have an overly unnatural desire to find the nearest baños (loo) and completely consume every available resource in the said convenience. Great fun!

Gas Station??
Chan Chan, near Trujillo, is the remains of worlds largest adobe city crumbling back into the surrounds over time by harsh weather conditions and grave robbers.
The Ciudadela of Tschudi has been excavated and somewhat restored, showing beautiful carvings of nets, fish and pelicans made first by the Chimu people and then by the Inca. After 11 years of siege the Chimu surrendered to the Incas in 1471 where they took control of the city and archeologists believe copied irrigation systems used by the Chimu for thier own cities.

Fishing Net Bodegas - Chan Chan
With 9 meter high walls surrounding and protecting the smalled dwellings, bodegas, workshops etc it is estimated that the city covered an expanse of 28 square kilometers and the kingdom spread 1000kms along the coast.

Citadel Wall - Chan Chan
We entered Lima on a Saturday and immediately disliked it. With hideous traffic and heavy pollution but it was a necessary stop as we were desperate to purchase a new front tyre for Piggy. Typically, we stayed in Miraflores as it is the lesser of two evils when you come to Lima. After searching for a day we found a dirt biased tyre at Direlli, the Pirelli agent in Lima. Tyres for the bigger bikes are difficult to come by in Peru.
From the following pictures pick the heavily loaded Bike:

At the Gas Station - Lima

Ergonomically Correct Top Box??

BMW Rider from Italy
October 26, 2006 GMT
South of Lima

Zona de Arena - Panamerican south of Lima
The road south of Lima is very good and well maintained. We decided to stretch as much out of the front tyre as we could. Fine.... now where do we pack the newly purchased tyre?
We had briefly carried a tyre on the top box. This was ok however, with some experimenting we found the new tyre fitted beautifully on the front crash bar. Although it did act as a bit of a "Lean-O-Meter" on tight right handers under heavy breaking.

Piggy in the Desert
An etherial mist shrouds the Peuvian coastline. Caused by cold currents in the Pacific Ocean for eight months of the year allowing only glimpses of the rugged rocky shoreline and emerald green waters crashing on the shoreline.

South Coast of Peru
After many days travelling through this sunless environment it can be come quite gloomy and is not helped by the endless number of impoverished towns seemingly deserted and desolate.

Farming in the Desert
We set up the tent in the garden of the 3 star hotel in Nasca. Grant performed some much needed maintenance on the bike. The washable air filter and dirty spark plugs were causing her to run rougher than normal at sea level.
After new oil (not an easy find in Nasca), oil filter, change of plugs and a few other checks things were a bit better. However, the non-standard air filter is a dog at low altidutde. We decide to perservere.

Camping and Servicing - Nasca
The Nasca lines are amazing. Opting not to fly over them (after talking to many air sick passengers) we climbed the mirador for a first hand look at the famous 2000 year old lines etched into the desert. Geometric shapes, outlines of animals, plants and long straight lines are amassed upon the stoney barren desert all by various cultural groups for, as yet, unknown purposes.

Nasca
Some theories include an ancient running track and an astronomical chart. The how's and why's these lines were made is a true mystery fueling speculation that the ancients had mastered the art of flight. From our vantage point it is easy to imagine this to be the case.

Heading to Chauchilla
Twelve kilometers off the Pan American, over a very sandy track is Chauchilla and the site of some of the best examples of Ancient Mummies and the funerary items found in their tombs. The area is very somber with human bones, pottery shards and cloth wrappings scattered across the dry desert floor caused by unscrupious grave robbers in times past. Some thirteen burial chambers have been exposed and placed on display.

Chauchilla Mummy Tomb
In the charming city of Arequipa tourists from all over the world converge to visit the colonial and religous heart, wandering the narrow streets and alleyways, enjoying the picturesque views of Volcán Misti, Mountains Chachani and Picchu Picchu towering above.

Camping in Arequipa
After camping for one night in the grounds of a hotel (Soles 28.00) we found a little Hostal for Soles 20.00. (Address: Hostal Lider Inn - Consuelo 429, Arequipa) It had fantastic parking for Piggy, they allowed us to use the laundry and kick back for a few days.
It was clean, had solar hot water and cable TV, no towels or loo paper were included in the price, the furniture outdated and decoration was minimal, but who can complain for $US6.00 and only five minutes walk from Centro!!

Fascade - Arequipa
With safe and clean parking space for Miss Piggy at our little hotel we decide to check the valve clearances and change the badly worn front tyre to the more dirt orientated tyre we had been carrying.
Grant, seizing the opportunity to the practice with the tools on hand lept into the job with his usual enthusiam and performed the valve clearance check with ease. The tyre change, however was a different story! Forgetting every detail that had been observed and learnt at the Creel HU meeting, it was after all a year ago.

Chachani and Picchu Picchu - Arequipa
With Jules assistance a comedy of errors played out like a Laurel and Hardy film. After some time and much effort it was decided, by both parties, to go and eat lunch. Grant always thinking better on a full stomach returned to the job with even greater enthusiasm than the morning.
Somewhere in the deep, dark and probably musty recesses of our minds we remembered that the motorcycle stand plays an important part in the changing of said tyre.

Utilising what is at hand
Several minutes later and with the assistance of a couple of pieces of timber, scrounged conveniently from the yard, Grant had levered the bead loose, using the stand and the weight of Miss Piggy (not un-substantial) and in no time the old tyre was removed from the rim. After cleaning the rim the new tyre slipped on easily, however, as it was a non-standard tyre size (100/90-19), all we could get in Lima, it proved very difficult to inflate with our wee air compressor.

Valley Scene
We eventually took the tyre and rim to a local llanteria (tyre-fixer-upperer-shop) and after lathering the rim with old engine oil, the tyre was inflated in an instant. Grant cringed and looked the other way recalling that oil should never be used to lubricate the tyre and rim. It is, however, common practice in Latin America. It was a good practice run and decided for us once and for all to purchase a front and rear tube to inflate the tyre with more ease in the event of an emergency.

Sandy Desert
November 07, 2006 GMT
Over the Andes by Pig!

Sacred Valley
Cheap hotels are always a source of amusement and wonder. After a long days ride from Arequipa into the Andes, we enter Juliaca (3,825 meters above sea level) to find a chaotic, messy yet vibrant town. As we ride in ever decreasing circles Jules suddenly spied a hostal down a side street.

We ride around the block and pull up out the front of Hostal El Mirador. Jules enters to find the rooms clean and comfortable, no tele but 24 hours hot water promised, parking for Piggy and the ever present religious painting of Jesus looking down solomenly upon the room and its occupants.
We settled into our room, and as happens in the evening... it gets dark. Excellent opportunity to catch up on some reading (we think) and the modern yet conventional lamps, looking surprisingly practical, sit perched on the bed side tables seducing you with the thought of curling up in a warm comfortable bed and a good book.

Markets - Juliaca
The image is a farce, after flicking the lamp switches several times, we discover they were not plugged into a power outlet and on further inspection were to find the only outlet available was on the other side of the room as far away as possible from the bedside tables!
Yes... cheapie hotels are always a source of amusement and wonder!

Descending La Raya Pass
The high Alto Plano left us gasping, we knew we were at high altitude when we became short of breath cleaning our teeth. Further north and even higher over the La Raya Pass (4,321 meters above sea level) and with snow falling in the higher mountains we descended into the famous Sacred Valley and on to Cusco.

Artesian Market - Cusco
We discovered that though the area is immensely beautiful and interesting, there is absolutely nothing sacred about the over inflated prices which have doubled since our three year old Travel Guide's printing.

Inca Gate - Piquillacta, Sacred Valley
Despite our disappointment in the greed of this tourist mecca we did enjoy wandering the streets of Cusco which reminded Grant of Rome with the cities ever present ancient stonework fused with the more modern construction of the Spanish Colonists.

Inca/Spanish Colonial Architecture - Cusco
Fourty five minutes ride from Puno is Sillustani, we packed Miss Piggy early and disappeared out of town to these remarkable funeria towers built by the Colla peoples in the 15th century. Their stone masonary and engineering is more intricate and exacting than the Incas. Today, Archeological scientists are unable to replicate these techniques.

Lago Titicaca and Puno
After almost an hour of riding in the rather isolated alto plano region around Lago Titicaca the site reveals itself. Perched on a tall hill over looking and immensely beautiful lake scene. From a distance the towers, already looking impressive, as we draw nearer circling the lake.

Lake at Sillustani
We enter the small village directly below the funerial hill, being still very early the town is quiet and devoid of people. The carpark looms, in the corner is a small trinket and snack stall where a lady is quietly prepairing for the days business and where Grant directs Miss Piggy.

Chulpa (Funeral Tower) - Sillustani
Rolling to a stop with the wonderfull sight of these remarkable sentinals of an ancient peoples spread above, Grant immediately eyes off something in the food stall.... "Oooh look a Kit-Kat!" he exclaims.... Grant really has a knack for prioritising!

Highest Point
We headed to Moquegua, close to the Chilean border before heading towards Desaguadero and the Bolivian border on the Carretera Binational. This pass (4,755 meters) is, by far, the most spectacular we have ridden in Peru. We can say that truthfully as we rode it three times!

Roadside Scene - Cerra Bául
On the first occasion at almost the highest point of the pass we stopped to partake in a delicious meal of 2 minute noodles on the side of the road, only to find that the water pump cover had developed a pin hole of corrosion and had begun to spray coolant all over the right hand side of the bike! Our first real problem in almost 90,000kms.

Hole in water pump housing
So.... a temporary fix was undertaken. Grant, in true Mexican fashion, wired (thank heavens for the scraps of wire we had been carrying around!) a rubber gasket and silicone using a 10 centavos piece as a wedge.

Roadside Repair
However, as the whole lot needed to set and dry we decided to (before starting the motor) roll the 60 kms down 2,000 meters to the small town of Torata before starting Miss Piggy and heading back to Moquegua to perform some serious checks.

Twisty Road to Torata
The next day we pulled the cover off finding the main corrosion was isolated to two areas and appears to be caused by a vortex of radiator fluid drilling from the action of the impellor. With the problem discovered and the temporary fix working beautifully the whole lot was put back together and fingers crossed.

Further Inspection
Once again we head up the Andes. The first 80 kms ancient pre-inca terraces, some still in use, are evident all around high up the valley walls. The amount of terracing is remarkable in such an inhospitible area.

Pre-Inca Terraces
Once over the high point many volcanoes can be seen from the alto plano, one in particular is quite active emitting steam and gasses frequently. A palet of colours paint the landscape and lakes abound where pelicans and flamingoes feed.

Palet of Colours - Caretera Binational
After 300 kilometers of spectacular scenery and relative isolation we arrive at Desaguadero on the southern banks of Lago Titicaca and the border of Bolivia.

Lake view - Caretea Binational
We contemplated staying overnight at Desaguadero until we arrived in the town and as we were not packing a shot gun decided to cross the border and head for La Paz. Such is the atmosphere of this ramshackle and frenetic frontier town filled with black market goods from Brasil, Bolivia and Chile. We later discovered that we had been delt several counterfeit notes at the Casa de Cambio in Desaguadero confirming our feelings for the town.

Desaguadero
At the end of our journey through Peru we discovered that this country cannot be categorised as only Machu Picchu and Cusco. It is a country of great diversity seen through its modern and old spanish colonial cities to its small impoverished towns. Deserts dry and desolate to valleys surrounded with sand but flourishing from the waters of the Amazon.

Saturday - Wash Day near Cusco
Peru is a fascinating country filled with some of the best riding we have encountered on our journey of 18 months.

Volcano - Caretera Binational
Enter your email address to receive updates to Grant Guerin and Julie Rose's trip story!
Recent Entries
Archives:
Archives:
Monthly
Archives:
Category
Now that summer is here, get On the Road! Take 30% off the Achievable Dream - On the Road! 2-DVD set until August 31 only.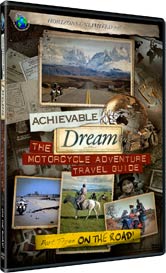 Our veteran travellers share their tips (and great stories) for staying healthy, happy and secure on your motorcycle adventure.
"A fantastic, informative and inspirational DVD."
"It's brilliant - thank you very much!"
Check it out at the HU Store! Remember to use Coupon Code 'ONTHEROAD' on your order when you checkout.
Next HU Events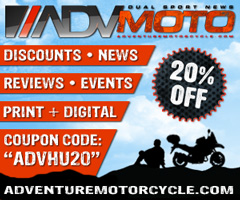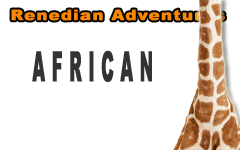 What others say about HU...
"I just wanted to say thanks for doing this and sharing so much with the rest of us." Dave, USA
"Your website is a mecca of valuable information and the DVD series is informative, entertaining, and inspiring! The new look of the website is very impressive, updated and catchy. Thank you so very much!" Jennifer, Canada
"...Great site. Keep up the good work." Murray and Carmen, Australia
"We just finished a 7 month 22,000+ mile scouting trip from Alaska to the bottom of Chile and I can't tell you how many times we referred to your site for help. From how to adjust your valves, to where to stay in the back country of Peru. Horizons Unlimited was a key player in our success. Motorcycle enthusiasts from around the world are in debt to your services." Alaska Riders

10th Annual HU Travellers Photo Contest is on now! This is an opportunity for YOU to show us your best photos and win prizes!
NEW! HU 2014 Adventure Travel T-shirts! are now available in several colors! Be the first kid on your block to have them! New lower prices on synths!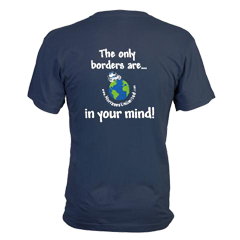 Check out the new Gildan Performance cotton-feel t-shirt - 100% poly, feels like soft cotton!

What turns you on to motorcycle travel?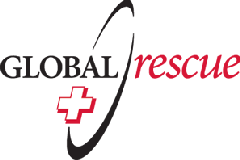 Global Rescue is the premier provider of medical, security and evacuation services worldwide and is the only company that will come to you, wherever you are, and evacuate you to your home hospital of choice. Additionally, Global Rescue places no restrictions on country of citizenship - all nationalities are eligible to sign-up!
New to Horizons Unlimited?
New to motorcycle travelling? New to the HU site? Confused? Too many options? It's really very simple - just 4 easy steps!
Horizons Unlimited was founded in 1997 by Grant and Susan Johnson following their journey around the world on a BMW R80 G/S motorcycle.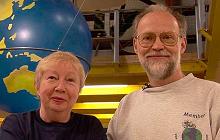 Read more about Grant & Susan's story
Membership - help keep us going!
Horizons Unlimited is not a big multi-national company, just two people who love motorcycle travel and have grown what started as a hobby in 1997 into a full time job (usually 8-10 hours per day and 7 days a week) and a labour of love. To keep it going and a roof over our heads, we run events (22 this year!); we sell inspirational and informative DVDs; we have a few selected advertisers; and we make a small amount from memberships.
You don't have to be a Member to come to an HU meeting, access the website, the HUBB or to receive the e-zine. What you get for your membership contribution is our sincere gratitude, good karma and knowing that you're helping to keep the motorcycle travel dream alive. Contributing Members and Gold Members do get additional features on the HUBB. Here's a list of all the Member benefits on the HUBB.
Books & DVDs

All the best travel books and videos listed and often reviewed on HU's famous Books page. Check it out and get great travel books from all over the world.

MC Air Shipping, (uncrated) USA / Canada / Europe and other areas. Be sure to say "Horizons Unlimited" to get your $25 discount on Shipping!
Insurance - see: For foreigners traveling in US and Canada and for Americans and Canadians traveling in other countries, then mail it to MC Express and get your HU $15 discount!
Story and photos copyright © All Rights Reserved.
Contact the author:
Editors note: We accept no responsibility for any of the above information in any way whatsoever. You are reminded to do your own research. Any commentary is strictly a personal opinion of the person supplying the information and is not to be construed as an endorsement of any kind.
Hosted by: Horizons Unlimited, the motorcycle travellers' website!
You can have your story here too - click for details!