Nicaragua
June 15, 2006 GMT
Nicaragua... Hermosa (Beautiful)

Border Crossing Los Manos - Nicaragua
We approached the Nicaraguan border post of Los Manos with caution and nervousness (after our episode entering Honduras two months ago), steadfastly resolute that we would not succumb to any corruption... as if.
Sighting the Honduran Aduana (Customs) on the left side, a group of small offices with numerous money changing operations on either side, with the usual gaggle of trabajadores and hanger-oners we parked Miss Piggy.
Grant collected our bundle of 'official' documents and enters the office that appeared the busiest. After several minutes of typically uncomfortable milling around he was courteously escorted by a guard toting a very efficient and imposing semi-automatic rifle to the correct office.
The helpful Aduana official processed our paperwork, with no 'fees' (yee haa), and sends us on our way to Nicaragua, a mere 200 metres along the road to finalise our Honduran exit and commence our Nicaraguan entrance.

Is it a bike or is it a van? Whatever... we want one!
Jules gathered the passports and completed the entry permits while Grant practiced his Spanish with locals keenly interesting on the in's and out's of the bike and our trip.
First window was Honduran Immigration, 110 Lempira ($US6) exit tax for the both of us, a stamp in our passports. Done. Next window, Nicaraguan Immigration, 250 Cordobas ($US14) entrance fee for the both of us, a stamp in our passports. Done. Grant then took the bike documents to the Aduana window and while chooks ran at his feet a lovely young lady typed out a vehicle permit, no fees. Done. Final step, purchase vehicle insurance, a recently introduced law, from the representative on hand, 250 Cordobas ($US14). Done. The whole process took about an hour and was very orderly, efficient and a welcome change.
We rolled the bike to the boom gate, a final check of our documents by the border guard and we were on our way to Estelli, the first big town in Nicaragua.

Lunch Stop
Esteli, 100kms form the border, is a pleasant town with stunning scenery all around and very warm welcoming people, we were looking forward to our stay in Nicaragua. Esteli sustained heavy fighting during the 1978-79 Revolution with scarring evident in many parts of the town. It was a somber reminder of the countries recent turbulent past.
Nicaragua is a relatively small country easily traversed in two days, however, we wanted to see more. Forty six kilometres from Esteli we turned off the Pan-American Highway, to Managua and Costa Rica, to head towards León. The ironly of this choice is that Grant had only just mentioned with surprise and delight at the high quality of the roads in Nicaragua. This was to turn into the roughest paved road we had yet come across in all of the Americas.
We continued on our way at a heady 40kms per hour passing numerous other vehicles crawling along at absurd slowness. It was somewhat reminiscent of riding over a lava field.

Typical transport - better part of the road
Eventually 60 kms passed by, we stopped at a village with no sign post to check our map, with concerns we were on the wrong road. With very few people about and those that were, choosing to avoid us with remarkable efficiency. Two policemen appeard from a building aways up the street and casually wandered across the road towards us.
"Tiene problemas?" (Any problems) the older and obviously higher ranking officer asked.
"No, No" we insisted concerned that we could be targeted for a local tax.
Grant replied to them "Pero nessicito checka mi mappa, por que possible perdido. Esta la carretera a León?" (but need to check the map, because we are possibly lost. Is this the road to León?)
Both officers replied almost simultaneously "Si, si, es no lejos, solo una hora, nada mas" (Yes, yes, its not far, only an hour, no more)
Then the usual questions were asked. Where are you from, where are you going, what size engine is that, how much did it cost? for another half hour we contuinued our Spanish lesson until we we all finally agreed that it was far too hot in the sun. We went on our way, while the two Officers found a shady tree to continue their patrol of the village.
Soon the Los Maribios volcanic mountain chain came into view, and as we rode nearer we realised the road bi-sected the range between what appeared the most active. On the left we could see, off in the distance, Volcán Momotombo rising sharply from the flat plain. To the right stood Volcán Telica and several smaller cones, all appeared to be puffing fumes although as we found out later Telica was the main culprit.
It was quite thrilling to see these peaks of different shapes sizes and colours jutting out of a relatively flat landscape.

Through the Volcanoes
Heavy black clouds hung overhead as we rode into León, the original capital city of Nicaragua, perpetuating the reality that the wet season had commenced in Central America.
León is a colonial city with many low buildings to stand up to the seismic activity of the area. It is not yet over run with tourists and was a nice spot to catch up with Darryn, a fellow Aussie living in Nicaragua and running the Big Foot Hostal. He kindly allowed Miss Piggy to be housed in the communal kitchen.

Piggy in the Kitchen
For several days we wandered about viewing the local attractions including the Basillica de la Asunción that is guarded by statues of lions said to come alive at midnight.

Lion of Leòn
Grant, keen to visit one of the active volcanos in the area, signed up for a tour of the Cerro Negro crater. For four hours he hiked over the inhospitable and unforgiving terrain descending into the crater passing exposed sulphur veins, the fumes taking your breath and making the ascent demanding.

Cerro Negro Volcano
At times climbing the loose scorria was three steps forward two step back. On the steep slopes you could actually dig into the deep volcanic sand and run without any forward motion. It became quite tiring, however the views were wonderful and worth the effort.

Basilica - Leòn
June 17, 2006 GMT
Sweating in Nicaragua

'Hey Jules, theres a bloody big hole in the bridge!'
A trip to the Moskitia was in order, so we travelled the scenic road (which just happens to be the only road) to where it abruptly ends in the town of Rama, 45km from the Caribean Sea. Our guide book stated that the road was in a poor state of repair, however we found it to be very well maintained and in good condition apart from the odd pot hole.

The 460km ride took us through lovely hill country and some of the best beef raising areas in Central America. As you ride past Lago Managua the scenery appears dry, dusty and similar to the Flinders Ranges in South Australia.
Once past these low hills the country opens up into kilometre after kilometre of dense rainforrest. The air becomes rich with the sweet, pungent smell of thriving vegetation and laden with humidity, typical of the tropics.

Street in Rama
We arrived in Rama late in the afternoon, a heavy rain shower imminent. The town appeared very run down, grey water flowed in the open drains, roads were barely accessible, buildings appeared to be slapped together like a shanty town and the people cautious of visitors.
Hurricane Joan, in 1988, caused the Rio Mico to rise 16 metres above its normal level, practically destroying the township. Left in dire poverty it has struggled for the last 17 years to re-build, it shows.
Our intentions were to sail on the famous 'Bluefields Express' to the port of Bluefields on the Caribean coast, 5 hours by river boat, the only practical access to the port. It appears the Bluefields Express is not that famous after all! We were led to believe there were four scheduled ferry services per week, however the schedule had been cut back drastically to 2 and only one could carry vehicles.

Rio Mico in calmer times - Rama
The next available service we could take was to leave at 5am on Saturday morning... it was now Tuesday afternoon. After a dreadful lunch, giving us both a mild case of food poisioning, and two days of increasing heat and intensifying tropical storms, we decided not to wait for the next ferry, but return to the Pacific Coast.

Museo Gregorio Aguilar Barea - Juigalpa
Stopping at Juigalpa on the return journey we discovered a gem of a museum, incidently museums are not big in Nicaragua. An impressive exhibit of sculputres, some up to 5 meters tall, found in the surrounding jungle stood in the front yard originating from the indigenous peoples of the area some 1500 years ago.

Carved corn grinding stone, the largest found in Nicaragua
Masaya, close to Granada, though not as heavily touristed by foreigners, was to become our base for more than two weeks. We rumbled into the main street on Miss Piggy expecting the typical hour or so to find an economic hotel. Jules dissapeared down the street and in less than 10 minutes returned explaining that an elderly gentleman , Don Horatio, had almost jumped on to the foot path in front of his hotel with the fabulous offer of room with fan, cable telly and private bathroom for under $US8.00. One catch, parking may be a problem, he explained that we could park the bike in the foyer.
Grant was dubious, yet curious, so off we went to check it out. The hotel was little more than an oversized house. There were two entrances, both involved an ascent of three steep steps and both quite narrow. Grant looked at the room, which was ok, considering the price, and then measured the entrance.

Corner Shop - Masaya
We quickly unloaded the bike, removing both panniers, something we rarely need to do, and with the help of the owner and his two sons managed to lift, push and shove Miss Piggy up into the narrow corridor. In hindsight the effort was probably not worth it especially as we wished to go for the occasional ride, however Don Horatio was more than happy for us to be there, even if Grant did put a small hole in the wall as he manouvered Piggy into position.
From Masaya we found many interesting scenic and refreshingly cool rides into the surrounding mountains near the capital of Managua including the towns where the famous Nicaraguan rocking chairs are crafted.

Miss Piggy (almost naked) and Jules - Vulcan Masaya
Vulcan Masaya, accessible from the town, proved a rewarding experience. We spent a large part of the day hiking the Santiago Craters edge. On occasion large plumes of steam and sulphur dioxide would vent from the volcanoes mouth, more than 400 metres below the car park and us.
The highly informative Interpretive Centre, 5 kms from the craters edge, provides the visitor with a wealth of history on the volcanoes activity. One surprising fact is the volcano releases gasseous immissions from 500 to 3000 tonnes per day, making it one of the worlds largest natural polluters. At first it was difficult to believe these figures, however, after our visit to the crater it was certainly believable.

Santiago Crater - Vulcan Masaya
Apparently, according to our travel guide, Granada is the '...hip new Central American hang out'. This statement alone is enough to make us run for cover! We did though need to find passage to Ometepe Island, the largest island located within a fresh water lake. The giant Lago Nicaragua is unique in that it is home to many saltwater marine species that have adapted to the fresh water.

Municipal Markets - Granada
Granada, on the shores of the lake, is a typical tourist mecca. Several million (well something like that anyway) gringos mill about the town. Every second building is a hospedaje or restaurant and every third building is a real estate office selling plots of land at exorbident prices all, of course, with the best views found anywhere in Nicaragua. It was all too much for us.

Lago Nicaragua - Granada
To be fair, we did enjoy the colonial atmosphere of the town and the chocolate cake. After finding good accommodation and secure motorcycle parking with Don Carlos and Doña Celia at Hospedaje Esfinge (opposite the Municipal Markets) we stayed for several days.

Church - Granada
We headed for San Jorge, the best option for transport to Ometepe, 65kms further south along the shore of the lake. We alighted the ferry and Grant securely strapped the bike to the decks railing whilst trucks were expertly manouvered and crammed into the small space.

Ferry Ometepe - San Jorge
The one hour journey to Moyogalpa on Ilsa Ometepe was calm on the notoriously changeable waters. Observing the two enormous volcanoes looming nearer was very exciting.
3,000 year old Ometepe Island is little more than two active volcanoes (Volcán Conception, a perfect Stromboli cone and Volcán Maderas) rising out of Lago Nicaragua and covered by lush tropical jungle, the shore line dotted with many tiny villages and towns. The paved road circumnavigating the southern half of the island is in good condion and the whole atmosphere of the island strongly reminded Grant of his time living and working on Bouganville Island, Papua New Guinea.
We opted to stay in Altagracias and take a local bus to the Maderas Volcano as all roads, apart from the Moyogalpa-Altagracias, are little more than dirt tracks extremely rough and difficult to navigate. On our return journey the bus broke down on a very steep incline, leaving us stranded for an hour and a half waiting for a truck to pass by to rescue us and the other passengers.

View of Volcan Conception from Volcan Maderas - Ometepe Island
True to the wet season, our last night treated us to a tropical storm and down pouring of rain. From the entrance of our hotel we watched as lightening flashed about the cone of Conception through thickened clouds and heavy rain.
Sunshine greeted us the following morning. After enjoying secluded island life it was time to head for the dock and return to the mainland. Unknown to us, the road had succumbed to heavy flooding during the night and many trees toppled on to the road. We weaved our way through the damaged sections, sometimes riding over downed power lines and slipping across sections of washed volcanic mud, at times the road was almost impassable and it was necessary to skirt the deep muddy pools only to find the sides of the roads a slippery and precarious mess.

Avoiding the mud? - Ometepe Island
Waiting for our return ferry to dock, we were the centre of attention of many locals who gathered around the bike firing question upon question at Grant, who had an hour long Spanish lesson whilst Julie patiently listened to endless 'bike talk'.
Ferry Costs - San Jorge to Moyogalpa: Cordobas 40 per person, 28 for the bike and 12.50 manifest tax. Return Moyogalpa - San Jorge: Cordobas 40 per person, 28 fro the bike, 24 manifest tax and 10 council tax. Total in $US15.00

Returning to the mainland
Eighteen kilometres off the Pan-American Highway San Jan del Sur is situated on a beautiful horseshoe bay. The pristine beach is lined with many restaurants and bars with the bay packed with colourful fishing boats. We relaxed for two days in the peaceful town, yet we realised that in the not to distant future, this town would be spoilt by overdevelopment and high prices. Already there is a large population of permanent foreign residents.
Costa Rica beckoned, only 42 kilometres south, so we bid goodbye to beautiful Nicaragua.

Road in Nicaragua
Enter your email address to receive updates to Grant Guerin and Julie Rose's trip story!
Recent Entries
Archives:
Archives:
Monthly
Archives:
Category
Announcements!
Next HU Events
NEW!

Aus NSW: Oct 31-Nov 2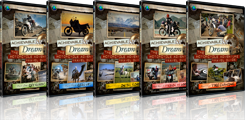 Cooped up indoors in crap weather? Binge watch over 20 hours of inspiring, informative and entertaining stories and tips from 150 travellers! Check it out at the HU Store! Remember to order them both and use Coupon Code 'BoxSet+' on your order when you checkout.
What others say about HU...
"I just wanted to say thanks for doing this and sharing so much with the rest of us." Dave, USA
"Your website is a mecca of valuable information and the DVD series is informative, entertaining, and inspiring! The new look of the website is very impressive, updated and catchy. Thank you so very much!" Jennifer, Canada
"...Great site. Keep up the good work." Murray and Carmen, Australia
"We just finished a 7 month 22,000+ mile scouting trip from Alaska to the bottom of Chile and I can't tell you how many times we referred to your site for help. From how to adjust your valves, to where to stay in the back country of Peru. Horizons Unlimited was a key player in our success. Motorcycle enthusiasts from around the world are in debt to your services." Alaska Riders

10th Annual HU Travellers Photo Contest is on now! This is an opportunity for YOU to show us your best photos and win prizes!
NEW! HU 2014 Adventure Travel T-shirts! are now available in several colors! Be the first kid on your block to have them! New lower prices on synths!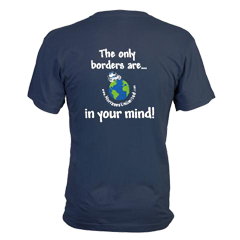 Check out the new Gildan Performance cotton-feel t-shirt - 100% poly, feels like soft cotton!

What turns you on to motorcycle travel?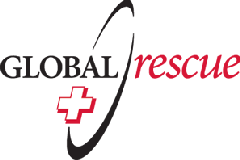 Global Rescue is the premier provider of medical, security and evacuation services worldwide and is the only company that will come to you, wherever you are, and evacuate you to your home hospital of choice. Additionally, Global Rescue places no restrictions on country of citizenship - all nationalities are eligible to sign-up!
New to Horizons Unlimited?
New to motorcycle travelling? New to the HU site? Confused? Too many options? It's really very simple - just 4 easy steps!
Horizons Unlimited was founded in 1997 by Grant and Susan Johnson following their journey around the world on a BMW R80 G/S motorcycle.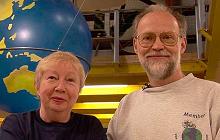 Read more about Grant & Susan's story
Membership - help keep us going!
Horizons Unlimited is not a big multi-national company, just two people who love motorcycle travel and have grown what started as a hobby in 1997 into a full time job (usually 8-10 hours per day and 7 days a week) and a labour of love. To keep it going and a roof over our heads, we run events (22 this year!); we sell inspirational and informative DVDs; we have a few selected advertisers; and we make a small amount from memberships.
You don't have to be a Member to come to an HU meeting, access the website, the HUBB or to receive the e-zine. What you get for your membership contribution is our sincere gratitude, good karma and knowing that you're helping to keep the motorcycle travel dream alive. Contributing Members and Gold Members do get additional features on the HUBB. Here's a list of all the Member benefits on the HUBB.
Books & DVDs

All the best travel books and videos listed and often reviewed on HU's famous Books page. Check it out and get great travel books from all over the world.

MC Air Shipping, (uncrated) USA / Canada / Europe and other areas. Be sure to say "Horizons Unlimited" to get your $25 discount on Shipping!
Insurance - see: For foreigners traveling in US and Canada and for Americans and Canadians traveling in other countries, then mail it to MC Express and get your HU $15 discount!
Story and photos copyright © All Rights Reserved.
Contact the author:
Editors note: We accept no responsibility for any of the above information in any way whatsoever. You are reminded to do your own research. Any commentary is strictly a personal opinion of the person supplying the information and is not to be construed as an endorsement of any kind.
Hosted by: Horizons Unlimited, the motorcycle travellers' website!
You can have your story here too - click for details!