Guatemala
March 14, 2006 GMT
Guatemala, Natures way of Exagerating
We crossed into Guatemala at Melchor de Mencos, it was a straight forward affair, all departments are located close together. You first pay Q12.50 to have the bike disinfected, then Q40.00 for your vehicle permit and a dodgey Q20.00 for your tourist card (there is no cost for this but some people charge it!). We could not buy vehicle insurance at this border.
Melchor de Mencos is a dusty, rough and tumble frontier town. The only paving to be found was a short patch in the main street. We were in the town less than 5 minutes when a girl on a scooter knocked over an old man on a bicycle. We hoped this was not an ominous sign for our time in Guatemala!

Highway to Flores & Santa Elena
Heading towards Santa Elena and Flores from the border the main highway is hard compact dirt, a little rough in some sections, for approximately 30kms.

Lago Peten Itza
Santa Elena, on the shore of Lago Peten Itza, where we stayed, is noisy and less elegant than Flores which is situated on an island in the lake. It has everything you need including cheap accommodation, Flores on the other hand is filled with back packers, narrow cobble stone streets, expensive hotels and restaurants.

Markets - Santa Elena
We met Bob in Santa Elena, a former LA resident now living permanently in Guatemala. He had extesive knowledge of the surrounding areas especially Maya Sites, and gave us some good tips on where to go and what to do.

Road to Uaxactun
One of them was to go straight through Parque Tikal and a further 25kms to Uaxactun. The unpaved road was good fun with enormous muddy ruts from recent rains, some parts of the road had only half a metre width of solid ground with large drop offs into muddy quagmires. Needless to say we took great care on the heavily loaded Miss Piggy.
It was all worth it though as we came out form the thick jungle into a clearing which is a grassy dis-used airstrip lined either side with houses and small tiendas, this is the town of Uaxactun.

Town of Uaxactun
The Mayan ruins are located either side of the airstrip perched a top two low hills, engulfed in jungle.
Apart from avoiding numerous pedestrians we dodged horses, chickens, geese, ducks, pigs and kids at soccer practice to arrive at El Chiclero where we set up our tent and dined in the small restaurant. As night fell the sky turned to black velvet sprinkled with a million lights of the milky way.
Uaxactun is famous for the oldest complete Mayan Astronomical Observatory found, and with night skies like this we can understand the Maya's intrigue with the universe.

Observatory - Uaxactun
The ruins are marvellous with the authenticity that a small, less frequently visited site offers. Many of the buildings have been restored whilst others sit in jumbled heaps as they were found. It is one of the longest occupied sites ever found dating from 1000BC and extending to 1200AD. Evidence shows that it was taken over by Tikal in approximately 800AD. We spent a whole day walking around, pic-nicing on a pyramid, enjoying the atmosphere, location and scenery.
Tikal is massive by comparision and enjoys approximately 250,000 visitors a year. It holds the tallest building in the discovered Maya World - Templo IV at 70m high. With its easy access, well defined walking paths and beautifully manicured plazas it is accessible to everyone.

Tikal - Templo IV

Tikal - Pyramid of the Jaguar
Proving the world is getting smaller we met Trevor from Brisbane at Tikal campground who is cycling the Americas. He had been on the road 1 day. We helped him set up his tent as it was getting dark quickly and then dined together sharing our travel stories and future plans.
Back in Santa Elena we check with the locals about the road to Coban via Sayaxche and decided it was a good option to travel from the Peten to the Verapaces.
As we decended the banks of Rio de la Pasion the town of Sayaxche came into view on the opposite side of the river. Our road disappered into the water and across the river reappeared asscending the bank up into the main street of the town.

Rio de la Pasion
Directly in front of us a number of small launches bobbed in the water, however no ferry could be seen. We wondered how we were to get across, surely it could not be on one of these small boats. It was then we noticed the barge, somewhat further down stream sitting quietly on the opposite bank. We waited for perhaps 15 minutes while the barge loaded passengers and vehicles before making its way up stream to us. It was powered solely by a very small dinghy with an outboard motor.

Boarding the ferry
We boarded the ferry amoungst busses, cars and trucks filled with passengers, paid our Q10 for the crossing and in no time we were were bouncng our way through the narrow, rough streets of Sayaxche. After finding some good accommodation with secure parking we wandered about town and found some lunch. A little comedor (restuarant) served us some fantastic lamb and vegie soup, Grant fed the stray dogs, wandering into the restaurant, on the huge bones left over.
We found ourselves caught up in a parade, it happens to us all the time - go figure, and enjoyed the festivities. Lots of bright coloured costumes, loud music and the strange ritual of throwing white flour at people ??

Parade - Sayaxche
Late in the afternoon, 12 year old Jose wandered into the carpark of the hotel selling pop-corn for a living. We did not want pop-corn, however he was ever so interested in us and the bike and had the most infectious smile that we paid for pop-corn and gave him some Aussie stickers.

Jose, Grant & Miss Piggy
April 01, 2006 GMT
Guatemalan Wanderings
On a winding road we passed many small villages and farms. The mountains started emerging out of the flat ground, forming sharp peaks and deep troughs.
We stopped at La Ceiba for refreshments. The small Tienda was well stocked, almost bursting at the seams, and the elderly Mayan proprietor was very helpful in giving directions, particularly as we did not know where we were. As we were leaving, she asked Jules if she would make a present of her sunglasses. Jules handed over the "Top-Gun" sunnies much to the delight of the woman who had no idea of how to put them on. We suspect they were her first ever pair of glasses.

Un Regalo - Lentes de Top Gun
Coban, with its steep streets culminating at the central park and cathederal seemed like a good place to stop and explore. For five days we wandered through the streets finding at one end a 'Bizzare Bazzar' and at the other a modern shopping mall.

Grant in the Markets
The markets were a veritable warren of stalls selling fresh produce, clothing, shoes, fabrics, electrical goods and in amoungst it all small cafés cooking their comida on open wood fires. This caused a smokey haze to drift and penetrate the tiny corridors and lanes. Our eyes watered and our throats burned, yet it was an addictive place to explore.

Jules in the street markets
Whilst in Coban we were recommended to visit Lanquin and Semuc Champey. Maps are so deceiving! We could see that a mere 60kms separated us from said destination, this would be easy we thought, and how wrong we were to discover.

View from the top
For the first 40kms an excellent paved motorcycle road spread before us and then it just stopped, literally dissapeared. Following the sign we turned sharply to the right and began our 1000 metre decent to the deep valley of Sierra de Santa Cruz. Our rough, rocky and loose surfaced single lane track wound for no more than 20kms to past the town of Lanquin and to the small campground/hostel named El Retiro on the banks of a fast flowing river.
After the difficult ride we set our tent up in beaming sunshine and took a refreshing dip in the cool waters of the river. Everything seemed great for the first evening and we retired early to our small home.
Sometime in the evening it began to rain, we could hear the gentle pitter-patter on our tent and thought "Hey this is the dry season..... no problems". The pitter-patter became rain and then teaming rain. On the second day of rain Grant began to feel concerned, the road out would prove testing if the weather did not improve. Oh well we thought at worst we could shove the bike on the back of a truck and try and get out that way.

A break in the rain
So we had some fun while we waited for the rain to ease, taking a tour (something we try to avoid) out to Semuc Champey, a natural formed limestone bridge where a river runs furiously below and above pools fed by gentle waterfalls abound.
The first part of our tour was to visit a cave. We changed into our toggs and tagged along believing it would be just a matter of a short dip in a pool inside a cave. Once again we were wrong. For almost two hours we scrambled along an underground stream each holding in one hand a lit candle as our only guiding light. Many times we had to swim without extinguishing our candles, climb up a rope through an underground waterfall and squeeze through narrow crevices. It was all a little daunting and completely unexpected. However we enjoyed ourselves thoroughly.

Hike to the Mirador
Hiking up to the Mirador (lookout) viewing Semuc Champey lasted over 40 minutes but the steep climb was worth it as the limestone pools came into view and a truely natural wonder was exposed.

View of the Limestone Bridge from the Mirador
The decent came easy, we devoured our pic-nic and swam in the beautiful clear pools approaching as close as we dared to the roaring tumultous river plunging into the cave below.

River plunging into the cave

Jules and Grant at Pools
Every night of our stay became a fiesta of meeting fellow travellers and swapping stories of our travels. It was most enjoyable, except for the continuing rain.
On the fourth morning the rain ceased breifly, quickly we loaded Miss Piggy, only to discovered the rear tyre almost flat. Grant reinflated it with the electric pump, hoping that it was a slow leak, and we headed out of Lanquin as the rain once again commenced. Bugger!

Loading logs on the valley floor
We slipped and slided our way along the muddy road of the valley floor, passing loggers manually loading huge logs onto the back of trucks, and feeling somewhat apprehensive about the ascent to the pavement on the higher plateau.

Road before the Ascent
We began the ascent chugging the DL 1000 throught he muddy steep corners bouncing and lurching over rough rocky outcrops and plunging through deep murkey pools. It was very exciting and just plain hard work and we were happy to reach the asphalt.
As we slowed to a stop for a rest we could see the valley below enveloped in heavy cloud and felt very pleased with ourselves at riding the demanding road in such poor weather.

View of the Valley after our Ascent

Markets in the Clouds - Chamtacá
We traversed Guatemala City for the days ride to Antigua. Once we found the pereferico it was a relatively simple affair, but re-enforced that we had no desire to spend time in the nations capital unless absolutely necessary. Following the road from the north into the city was an obstacle course. Trucks and buses taking amazing risks to overtake and gain a minutes advantage on thier trip and spewing enourmous quantities of diesel fumes into the air.

Guatemalan Bus
It was like swimming in diesel fumes, our faces were covered in soot - black like coal miners we were pleased to be heading into the Western Highlands away from all of that fuss and scurry.

After the days Ride
Antiqua is a beautifuly preserved Colonial city with many ruins of grand old buildings that were destroyed in a major earthquake of 1773. It is surrounded by impressive active volcanoes and is a hub of activity for international travellers and Spanish students.

Ruin - Antigua
One of the most poignant sites in the city is, unfortunately, the scene of families bedding down for the night on the medium strip in the town centre. Such is the paradox of Latin America.

Markets - Antigua
April 03, 2006 GMT
Making Friends in Guatemala

On the Road to Panajachel
We stayed briefly in Antigua continuing our journey to Panajachel (Pana) nestled on the shores of Lago Atitlán. The volcanoes Auga, Acatenango and Fuego are visible for miles from the road. Plumes of sulphurous smoke continually rise from the calderas whilst gasses and smoke from fumeroles envelope the forest at the base of the mountains. It was a pleasant ride.
About half way through our journey we stopped for lunch at Zaragoza perched high on a ridge top overlooking a lower valley where much of the corn and produce is grown for the local area. We and our motorcycle became the centre of attention for many small children of the village, and as it was market day the place was a hive of activity.
Reaching Solola we headed down the steep decline into the ancient crater showing magnificent views of Vulcan Tolimán towering over the picturesque blue lake.

View from the Road to Pana
The town of Pana is a small town easily navigated. Ex-Pats from all parts of the world live in the area, it is also a centre for travellers wishing to undertake Spanish and local Mayan language courses. Calle Santander is the main craft market centre and it is hard to resist purchasing the brightly coloured textiles on offer. It is a very relaxing place sit, eat, drink and unwind.

Evidence of the destruction by Huricaine Stan
We visited the Suzuki dealership hoping to order a new tyre and rear break pads for Miss Piggy, but to no avail. Thier suggestion was to go to Guatemala City as they were 'Solo Agencia' only an agency. We did not find this appealing.
We met Mel, from England, on his KLR who suggested we go to Quetzaltenango (Xela) as it is the second largest city in Guatemala and only 85kms away.

View of Lago Atitlán
Xela with Vulcan Santiaguito in veiw (considered one of the most dangerous volcanoes in the world) is a pleasant colonial town with a lovely central park dominated by a Catherderal, naturally. From our hotel Flor de Maria we had a birds eye view of the town and noticed a great deal of fine ash layering the roofs. After the first night there was ash deposited quite heavily on Miss Piggy's cover from the active volcano .
We found the recommended Honda shop (Motorcentro de Occidente, 7a Calle 5-57 Zona 2, Quetzaltenago, telephone 7763 0929) where we were able to order a tyre, break pads and spark plugs, all to be delivered from Guatemala city the next day, even though it was solely advertised as Honda they were more than happy to contact other dealers.
As we were leaving the shop Rudolpho from the local BMW club stopped and took us around to the mechanical workshop of the President of the club, Roberto Ascoli.
The slow leak of air pressure in the rear tyre was promptly repaired by Roberto using the same plug repair kit that we carry. Grant was pleased to observe a practical demonstration of how it is done. We arranged some workshop time and were invited to attend the annual BMW Convention for 2006 being held on Lago Atitlán.
The next day we collected our goods and chattle from the Honda shop, and Roberto changed the rear brakes for us without blinking an eye. It cost us 2 Beers! He invited us to his home for lunch the following day, which we enjoyed thoroughly - great company, great food.

Roberto
Whilst at the work shop we met fellow motorcycle enthusiasts (all BMW riders - of course!) Gato, Bill and Franz and also Lana who is from Canada riding through Central America on her GS650. Franz is a dentist and invited us to his practice for a check up, where he found we both needed fillings and voillé fixed teeth for us both.
We agreed to meet the club at the rendevouz place and head down the hills to Pana on Thursday. At 4:00pm about 50 bikes, mostly BMW´s, were parked ready for the ride. Seven riders from Mexico joined the group, one with lights and sirens, emulating a police bike, blazing. We travelled with Lana at the back of the pack justifying it by saying we were carrying much heavier loads than the rest. The group manouvered through the late afternoon traffic as if it was not there. It was a little difficult to keep up with them. Once we arrived at Pana about 70 riders from El Salvador had also gathered bringing the total up to about 100 riders.
For the three days of the convention we partied, discussed bikes (of course!) and travel as well as taking a group ride to Xetulul (220kms return), a great fun park with rides and restaurants.
On the return Grant began to notice a hot electrical smell eminating from the radiator only when the fan kicked in. He did a cursory check and found nothing obvious and as the system was working ok decided to leave any furhter investigation until our return to Xela.
Photo Gallery - 7a Convensción International BMW Motorarad Club Guatemala

Leaving Xela

Carlos and BMW Chickie Babe

Ride to Xetulul

Over a bridge

Dusty road

Cane haulers on the coast

Afternoon view of Lago

Party Boat Chick

Julia, Carlos, Gato and Jules

Some dude with Julia and Grant
It was great fun and we made many friends. We chose to stay an extra night in Pana to meet up with some other motorcyclists, Richard and Sylvia who we had met a week previous. They invited us to stay at their magnificient and beautiful home overlooking Lago Atitlán. We spent a lovely evening enjoying thier company with the next day exchanging bikes for a short jaunt to San Antonio Palopó around the lake a few kilometres.

On our ride with Richard and Sylvia

Jules, Grant, Sylvia and Richard
Returning to Xela for a few days, Roberto changed the front tyre, Grant and Roberto disassembled the radiator to check the ventillador (fan) and thankfully found no problems, however, whilst the radiator was out Grant noticed some heated plastic cable ties near the exhaust pipe, we cleared them, completed the oil change, put everything back together and all was well!
Grant then asked Roberto if he would mind if we could clean the chain with some kerosene. Roberto then uncovered his brand new pressure cleaner and proceded to completely wash the bike inclusive of Rana René (Kermit the Frog) who afterwards had never looked so clean, as was Miss Piggy.
After saying our goodbye's we once again returned to Pana to stay the night in the 4 Star hotel on the lake, a prize Jules had won in a raffle at the Convention. Very luxurious.
We discussed alternative routes to Guatemala City with several locals and they warned us that the less frequented routes are known to be dangerous for armed robberies - better to be safe than sorry, we took the traditional route.
Once again we were in the depths of Guatemala City, some how ending up in Parqueo Central. At about this time Jules began having a panic attack and was almost in tears whilst Grant just became angry! See what cities do to us!!!
Fortunately a kind local pulled up on his 125cc Honda, saw our plight and guided us through the confusing streets and on to our way out of the city. The northern exit travels out through the mountains and down towards Rio Hondo.
On the winding narrow road we jostled for any advance through the crawling and often stopped trucks of all shapes, sizes and conditions, busses and cars. We travelled 80kms in about 3hours becoming concerned that we would not make Chiquimula, close to the Honduran border, before dark.
Thankfully the traffic eased after the mountain and we found our destination in the late afternoon. After a cold shower, a good meal and a glass of red wine we slept well during our final night in Guatemala.

View of Lago Atitlán for Sylvia and Richard

BORDER CROSSING - EXIT GUATEMALA
You need two copies of your vehicle permit. One for the Gate Keeper and one for Customs. Ensure the Customs Officer removes your vehicle permit from your passport. Next go straight to Immigration for an exit stamp in your passport.
We were not charged any exit fees, however we have heard and read that it is quite common to be asked for a 'Fee'.
Avoid the Trabadors or helpers, it is not necessary and very easy system to follow.
Enter your email address to receive updates to Grant Guerin and Julie Rose's trip story!
Recent Entries
Archives:
Archives:
Monthly
Archives:
Category
Next HU Events
NEW!

UK - Haggs Bank: Sept. 19-21

NEW!

South Africa: Nov 14-16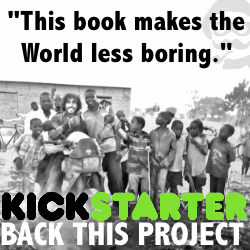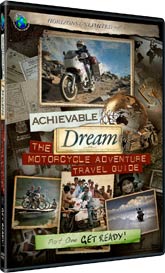 Northerners! The weather outside is frightful, so what better time to start planning your next adventure! To help you get started, for February we're taking 30% off the Get Ready! DVD in the HU Store! Remember to use Coupon Code 'GETREADY' on your order when you checkout.

10th Annual HU Travellers Photo Contest is on now! This is an opportunity for YOU to show us your best photos and win prizes!
NEW! HU 2014 Adventure Travel T-shirts! are now available in several colors! Be the first kid on your block to have them! New lower prices on synths!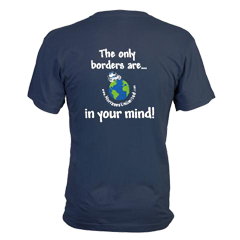 Check out the new Gildan Performance cotton-feel t-shirt - 100% poly, feels like soft cotton!

New to Horizons Unlimited?
New to motorcycle travelling? New to the HU site? Confused? Too many options? It's really very simple - just 4 easy steps!
Horizons Unlimited was founded in 1997 by Grant and Susan Johnson following their journey around the world on a BMW R80 G/S motorcycle.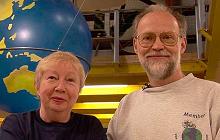 Read more about Grant & Susan's story
What turns you on to motorcycle travel?
Announcements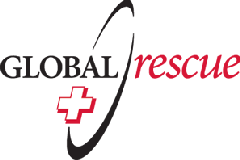 Global Rescue is the premier provider of medical, security and evacuation services worldwide and is the only company that will come to you, wherever you are, and evacuate you to your home hospital of choice. Additionally, Global Rescue places no restrictions on country of citizenship - all nationalities are eligible to sign-up!
Books & DVDs

All the best travel books and videos listed and often reviewed on HU's famous Books page. Check it out and get great travel books from all over the world.
Membership - Show you're proud to be a Horizons Unlimited Traveller!
Horizons Unlimited is not a big multi-national company, just two people who love motorcycle travel and have grown what started as a hobby in 1997 into a full time job (usually 8-10 hours per day and 7 days a week) and a labour of love. To keep it going and a roof over our heads, we run events such as this one (18 this year!); we sell inspirational and informative DVDs; we have a few selected advertisers; and we make a small amount from memberships.
You don't have to be a Member to come to an HU meeting, access the website, the HUBB or to receive the e-zine. What you get for your membership contribution is our sincere gratitude, good karma and knowing that you're helping to keep the motorcycle travel dream alive. Contributing Members and Gold Members do get additional features on the HUBB. Here's a list of all the Member benefits on the HUBB.

MC Air Shipping, (uncrated) USA / Canada / Europe and other areas. Be sure to say "Horizons Unlimited" to get your $25 discount on Shipping!
Insurance - see: For foreigners traveling in US and Canada and for Americans and Canadians traveling in other countries, then mail it to MC Express and get your HU $15 discount!
Story and photos copyright © All Rights Reserved.
Contact the author:
Editors note: We accept no responsibility for any of the above information in any way whatsoever. You are reminded to do your own research. Any commentary is strictly a personal opinion of the person supplying the information and is not to be construed as an endorsement of any kind.
Hosted by: Horizons Unlimited, the motorcycle travellers' website!
You can have your story here too - click for details!