Archives
February 15, 2009 GMT - Ciao, Ciao For now
Featuring Grant Guerin and Julie Rose with special appearance by some other guy Our flight from Addis took us to Sydney via Bangkok. For the first time in three and a half years we were eating seriously good Thai...
January 17, 2009 GMT - You! You! You!
Ethiopia at last Finally arriving in Moyales we found the town to be as dusty, dirty and tired as we were, yet it was a blessing to find sanctuary at the Catholic Mission where we could erect our trusty...
August 06, 2008 GMT - ♫♪♫ Highway from Hell ♪ ♫♫♪
Its official.... it's just like Equatorial Africa Little can be said about the road to the border of Ethiopia except that the 540 kilometres of dirt road is extremely isolated, rugged, rough and tiring. The scenery is spectacular as...
July 15, 2008 GMT - Chaos & Confusion in Customs
Shocking! The idea of corruption is to make as much money out of the muzungus (white foreigners) as possible. However, in our case it all backfired on the KRA (Kenyan Revenue Authority). Eventually, essentially, they disorganized their way out...
July 08, 2008 GMT - The Road to Rack and Ruin
'So, where are the four lanes?' According to our map the road, from Tarveta (border town with Tanzania) to Mombasa, was nothing short of a four lane super highway. Our map has been proven wrong in the past!...
June 01, 2008 GMT - Three Years on the Road
Miss Piggy & Grant The first of June seems to come around quickly as does Easter, Christmas and Birthdays. June 1, 2008, marks the end of our third year since leaving Australia, 120,000Kilometres of travel, 2 continents, 26 countries,...
May 31, 2008 GMT - (mis)Adventures in Tanzania
Yes, the road is smooth 'You are very near now. Only thirte... kilometres and the road is smooth all the way.' (Easy for him to say sitting atop his steam roller.) Thirteen/Thirty which was it? Smooth, we think he...
April 30, 2008 GMT - Lounging by the Lake
Grant Plays in the Sand near Cool Runnings How do you pee on the side of the road in the most densely populated country in Africa?? Rather quickly actually, welcome to Malawi....
April 11, 2008 GMT - Pot Holes Part 2
Black Market Petrol - Inchope We felt like we were back in Zimbabwe as petrol station after petrol station turned us away. 'No Fuel', 'No power'. On the 470 kilometre stretch from Vilankulos to Chimois we resorted to black...
April 02, 2008 GMT - Sun, Sand, Stealing. OH and Pot Holes!
EN1 - Main Highway of Mozambique We spent almost one month in Mozambique. In that time covering over 2,000 kilometres. We were robbed, bent the front wheel rim, had our first fuel injection problem and discovered the worst paved...
March 31, 2008 GMT - Round and Round we go
Crossing The Limpopo River from Zimbabwe to South Africa Our return to South Africa was purely for business and to transit to the Mozambique coast....
March 28, 2008 GMT - Great House of Stone
Filling Up 'There is a problem with petrol in Zimbabwe, do you think you have enough?' This from a Customs Officer as he perused our entry papers. We had prepared an extra 38 litres of fuel. Was it enough?...
March 28, 2008 GMT - ZamBot
Markets in Livingstone ZAMBIA The BOI (Body Odour Index) had been raised considerably since crossing the border... surpisingly it was not us and was to plague our olfactory sences for our entire stay....
February 27, 2008 GMT - Windhoek North
YOU CAN'T RIDE THAT BIKE HERE! - Dune 7, Walvis Bay West Coast or East Coast? What route to take?...
January 27, 2008 GMT - Four Wheels and Four Legs
Warning - Warthogs ahead! We left Windhoek for a 6 day safari to Etosha National Park in the the mighty Toyota Condor with Allan, who prepared it by filling it with wine. Good on you Wine Rider! We prepared...
January 17, 2008 GMT - Seriously Friggin' Sandy
Road to A-Ais - softer than it looks A-Ais thats what the sign said, we turned left off the melting bitumen onto the black sandy gravel road, the D316, with the hope of making it to the Fish River...
December 15, 2007 GMT - Scooting around Southern Africa
Recomended short cut The unpaved short cut was, as promised, a great ride, however low and behold road works ahead! No one mentioned that and especially not having to follow a truck kicking up dust in our faces for...
December 09, 2007 GMT - Driving on the Correct Side of the Road Again
Touch down, all arrived safe and sound. All being a bit strange to be driving on the left after two and a half years in the Americas, not having to speak Spanish and reading road signs in English....
October 07, 2007 GMT - The Last South American Run
Oh My! That's a dirty fuel filter! Back in Argentina, and finding that changing the fuel did not really help Miss Piggy's nasty cough infact it got worse. Grant pulled out the fuel filter for inspection. The pre-filter mesh...
October 07, 2007 GMT - Tudo Bem? Tudo Bom!
What can be said about Brazil? It is: Big, Bold, Beautiful, Brassy, Boobs, Bums, Babes, Beaches, Breakfast, Beans, Bikes and Bloody Friendly!...
September 28, 2007 GMT - Desert to Jungle
Road Works on the Ruta 16 Spring has sprung! With the warm sun shining upon us we headed out on Ruta 16 a long, long.... long straight road disecting the top of Argentina. The 600 kilometres cuts through flat...
July 11, 2007 GMT - ¿Por qué? Crossing the Andes in Winter?
Virgin de Perpetua Socorro - Salta A long and colourful parade preceded the appearance of the Gauchos Patron Saint, 'Virgin of Perpetual Help', who was carried on the shoulders of the faithful around Salta, ornately decorated with flowers and...
June 30, 2007 GMT - In Good Company
Close to heaven on Ruta 47 It soon became obvious to the four of us, (Grant and Julie - Suzuki V-Strom 1000 Hamish and Emma - BMW 1100) that the Ruta 47 (that's right 47 NOT 40) between the...
June 01, 2007 GMT - Two Years on the Road
Miss Piggy - 2002 Suzuki DL 1000 V-Strom Around this time last year we were in Nicaragua, now another year has passed and we are still in the Americas. The year has gone by quickly, we have crossed the...
April 27, 2007 GMT - Millin' Around
Ancient Ruin? Moto Guzzi On February the 18th, 2007 we arrived in San Rafael and stopped at the Cabañas Calderon. This is a photo journal of our time there....
March 24, 2007 GMT - ¡Argentina, Otra Vez!
"Whats this thing called love?" - Fuel Pump Mod We secured a new battery form a nearby repuestos and the following morning, keen to move on, hit the starter, only to find the engine would start, cough and then...
January 30, 2007 GMT - Ripin' up the Ripio - Carretera Austral
Piggy with Lupins - Carretera Austral Increasingly our Suzuki failed to start first thing in the morning, and so after much searching, without success, for a battery charger or new battery in Los Antiguos (Argentina), a night of vino...
January 29, 2007 GMT - Gar'n Norf - Ruta Cuarenta
Lago Azul - near Rio Gallegos The view of sparkling blue waters in the caldera of an old volcano was the perfect setting for a picnic. Now to find shelter from the icy wind on a clear sunny southern...
January 07, 2007 GMT - Tierra del Fuego
Brian the Rapid Rider - Not on the Ripio Disembarking the ferry on Tierra del Fuego (the Land of Fire) the weather was cold and wet, we had 116kms of ripio (dirt) to traverse before entering Argentina and her...
January 04, 2007 GMT - Careening in a General Southerly Direction
Javier & Grant working on Piggy - Buenas Aires With the heady socialising of the HU meeting over with we needed to make a mad northerly dash to Buenas Aires and Dakar Motos for inspection and any needed work...
December 31, 2006 GMT - Kickin' Tyres & Tellin' Lies
A photo album of the HU Meeting in Viedma, Argentina, December 8 - 10, 2006 Enough Photos Already! - Total Group Photo...
December 20, 2006 GMT - Mate, Vino, Cigarillos & Old Cars!
Mount Aconcagua 6,959m - Highest Peak in South America It was easy entering into el Centro, Ciudad Mendoza and despite the frequent warnings, about personal safety from fellow travellers and locals alike, along the way the city appeared to...
December 01, 2006 GMT - "¿Commo?"
Bienvenidos a Chile The woman rapped out the hotel information at the pace of a firing machine gun. "What the hell did she say?" asked Grant "I don't know," replied Jules "I can't understand a single word she said!"...
November 28, 2006 GMT - Tres Dias
High on Life - Up the Andes... again What a culture shock... leaving Bolivia and entering Argentina....
November 18, 2006 GMT - Bolivia Bolivia
Road to Cochabamba What do you do when three giggling young girls hastily converge upon you in Plaza 25 de Mayo, Sucre? Gripped with terror and not knowing which way to turn, I gasped, finding the scene far too...
November 07, 2006 GMT - Over the Andes by Pig!
Sacred Valley Cheap hotels are always a source of amusement and wonder. After a long days ride from Arequipa into the Andes, we enter Juliaca (3,825 meters above sea level) to find a chaotic, messy yet vibrant town. As...
October 26, 2006 GMT - South of Lima
Zona de Arena - Panamerican south of Lima The road south of Lima is very good and well maintained. We decided to stretch as much out of the front tyre as we could. Fine.... now where do we pack...
September 28, 2006 GMT - All the sand you can eat
Road to Caral The deep sandy track continued on in a seemingly endless search for the horizon. With the worn front tyre next to useless in these conditions we ploughed on through steadfastly resolute on our destination. Miss Piggy...
September 17, 2006 GMT - Crossing the Equator
Ecuador is famous for its snow capped grandios volcanoes. The promise of viewing Cayambe, Cotopaxi and the recently erupting Tungurahua all beckoned. We travelled south along the Avenida Volcànes, and yes we did see the volcanoes.... well only the lower...
August 26, 2006 GMT - ¿Que tal Colombia?
The second most frequently asked question by Colombians (after 'Where are you from?') is 'How do you find Colombia?'. Colombians are very proud of thier country and conscious of the publicity foreginers receive about thier home. ¡Hola!...
August 19, 2006 GMT - Colombia
View over the Valley - North of Bogota Miss Piggy and her mounts rolled gently to a stop only inches from the deep gully at the edge of the road yet another checkpoint, 'Routine' we thought after riding almost...
August 02, 2006 GMT - Panama - Corozon del Universo
Puente de las Americas (off in the distance) Approaching the Puente de las Americas, an oddly familiar coat hanger shaped bridge, we crossed the Panama Canal. It was very exciting reaching this milestone in our trip... Panama City....
July 25, 2006 GMT - Panama - Puente del Mundo
Beach - Panama Panama - The Bridge to South America. A country literally cut in half by a man made Canal. Home to the infamous and wild Darién Gap. We were looking forward to our last country of Central...
July 03, 2006 GMT - Costa Rica... Pura Vida
View from Volcán Poás Slowly edging closer to South America we entered Costa Rica. The border crossing was reasonably easy though somewhat confusing and time consuming taking approximately 2 hours to complete....
June 17, 2006 GMT - Sweating in Nicaragua
'Hey Jules, theres a bloody big hole in the bridge!' A trip to the Moskitia was in order, so we travelled the scenic road (which just happens to be the only road) to where it abruptly ends in the...
June 15, 2006 GMT - Nicaragua... Hermosa (Beautiful)
Border Crossing Los Manos - Nicaragua We approached the Nicaraguan border post of Los Manos with caution and nervousness (after our episode entering Honduras two months ago), steadfastly resolute that we would not succumb to any corruption... as if....
June 01, 2006 GMT - One Year on the Road
Miss Piggy One year on the road finds us in Nicaragua, Central America. Thank you to our families and friends for thier support and encouragement throught out the past year and to our new firends that we have met...
May 15, 2006 GMT - Last weeks in Honduras
Reflections of Miss Piggy And so we left San Pedro Sula to head further south. Our guide book had stated that San Pedro Sula is not a city that you would be inclined to stay in for long, yet...
April 17, 2006 GMT - Semana Santa
Semana Santa Procession - Gracias The Good Friday procession in Gracias Lempira was a very solomn affair. A life sized Jesus bearing a cross was carried through the village streets on the shoulders of the local parishioners to the...
April 13, 2006 GMT - Bienvenidos a Honduras
A battered welcome sign greeted us Arriving at the border station of Aguas Calliente we were greeted by many trabajadores and money changers. We headed to immigration where we had our passports examined and stamped, paid the $US3.00 each,...
April 03, 2006 GMT - Making Friends in Guatemala
On the Road to Panajachel We stayed briefly in Antigua continuing our journey to Panajachel (Pana) nestled on the shores of Lago Atitlán. The volcanoes Auga, Acatenango and Fuego are visible for miles from the road. Plumes of sulphurous...
April 01, 2006 GMT - Guatemalan Wanderings
On a winding road we passed many small villages and farms. The mountains started emerging out of the flat ground, forming sharp peaks and deep troughs. We stopped at La Ceiba for refreshments. The small Tienda was well stocked, almost...
March 14, 2006 GMT - Guatemala, Natures way of Exagerating
We crossed into Guatemala at Melchor de Mencos, it was a straight forward affair, all departments are located close together. You first pay Q12.50 to have the bike disinfected, then Q40.00 for your vehicle permit and a dodgey Q20.00 for...
February 27, 2006 GMT - The 'Island'(?) of Belize
On Valentines Day we said our Goodbyes to Mexico and crossed the bridge into Belize where we secured 1 weeks insurance for the bike and went for a tour around the duty free shopping zone before arriving at Belize immigration....
February 07, 2006 GMT - Adios Mexico
Tuxtla Guitierrez is the capital city of Chiapas. It is quite modern and has a wonderful zoo where you can actually roam about with many of the animals. ZOOMAT was founded by Doctor Miguel Alverez Tores to ensure the preservation...
January 22, 2006 GMT - Heading South
Bikes at Tres Marias - Near Cuernevaca So we leave Mexico City and ride with Garry on the Honda, Michael and Alan on the Kawasaki for a hundred or so kilometres before Garry turned around and headed back home....
January 07, 2006 GMT - More People than all of Australia
Mexico City is inhabited by more people than live in the entire country of Australia! So we could not imagine what it was going to be like to visit there. You dont just visit Mexico city, you experience it! We...
December 03, 2005 GMT - Cholula to Veracruz and Back
Cholula a small town some 126km south of Mexico City boasts over 70 churches and the largest pyramid of the ancient world though this is mostly in ruins and has a cathedral built on the top! It still is a...
December 01, 2005 GMT - Around Mexico City
On Eduardo's suggestion we headed up Nevado de Toluca. This is a dormant volcano that stands 4,500 meters above sea level. The dirt road from the highway winds 27kms through lovely forrested areas to the exposed alpine crater cone. Then...
November 26, 2005 GMT - Slowly we head South
We said goodbye to our good friend Federico at the turn off to Aguas Calliente, with promises to see eachother again sometime, somewhere. Miss Piggy ready to roll Our first stop was on the other side of Aguas Calliente where...
November 04, 2005 GMT - Zacetecas... Will They Ever Leave
(Late Entry Photo: Road from Parras to Los Muchachos)...
November 04, 2005 GMT - Zaceteca Again Still
We arrived back in Zacetecas after riding in the rain for the afternoon and were fortunate enough to see some beautiful rainbows. Deb and Dave (who we met at the Creel HU meeting) had not arrived at the Hostal...
October 30, 2005 GMT - Zacetecas to Creel... again
Time to leave Zacetecas... again, and say goodbye to Frank and Brenda... again. We headed off towards Durango and decided to call it a day in a small town 7kms off the main road called San Juan del Rio. We...
October 30, 2005 GMT - Creel to Zacetecas
We left Creel and headed towards Zacetecas. We had heard that it was a lovely city to visit and that we should not miss it. Our first stop was the city of Hildago Parral. We spent a lot of...
October 24, 2005 GMT - Barranca del Cobre (Copper Canyon)
We cross the Gulf of California on the Ferry from Pichelingue (La Paz - Baja California) to the mainland Topolobombo (Los Mochis) on the fast 5 hour ferry. Jules did well organising the tickets in her bad broken Spanish and...
September 25, 2005 GMT - Mexico A Go Go
So we leave Deming and head across to Yuma where we were to make our boarder crossing into Mexico. The bike was having difficulty with some low down tuning and Grant deduced, after many discussions with various people, that maybe...
August 26, 2005 GMT - New Mexico - Mexico
Arriving back in Farmington to the house of Mark & Lisa, much to the delight of Suni!...
August 26, 2005 GMT - Canyon Lands
Goodbye to Farmington New Mexico for now anyway and off to Canyon de Chelly....
August 25, 2005 GMT - Rocky Mountain High... and beyond
So leaving Rapid City we had a look at Mount Rushmore and Crazy Horse, they were amazing....
August 18, 2005 GMT - Wild Wild West
Yellowstone to Rapid City and lots in between....
July 25, 2005 GMT - Yellowstone National Park
Welcome to the first National Park in the world YELLOWSTONE NATIONAL PARK established in 1871....
July 25, 2005 GMT - American Life in the Summer Time
Crossing the Border into the US was an easy going affair although the Immigration Officers wanted to look what was in our bags. One particular officer was very interested in our route to Yellowstone and brought out maps and...
July 02, 2005 GMT - Calgary.... Finally
The run across to Jasper was uneventful, both of us full of colds, that will teach us for going to Alaska! *Laugh*...
July 02, 2005 GMT - North to Alaska
June 28, 2005 GMT - Canada Eh?
WE MADE IT......
May 18, 2005 GMT - ...And They're Off
April 23, 2005 GMT - Set-Up
This is the beginning of our Journey.... well the beginning bit after the more than 12 months planning anyway!...
Return to
Enter your email address to receive updates to Grant Guerin and Julie Rose's trip story!
Next HU Events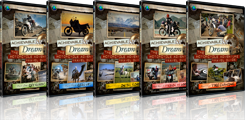 Cooped up indoors in crap weather? Binge watch over 20 hours of inspiring, informative and entertaining stories and tips from 150 travellers! Check it out at the HU Store! Remember to order them both and use Coupon Code 'BoxSet+' on your order when you checkout.
What others say about HU...
"I just wanted to say thanks for doing this and sharing so much with the rest of us." Dave, USA
"Your website is a mecca of valuable information and the DVD series is informative, entertaining, and inspiring! The new look of the website is very impressive, updated and catchy. Thank you so very much!" Jennifer, Canada
"...Great site. Keep up the good work." Murray and Carmen, Australia
"We just finished a 7 month 22,000+ mile scouting trip from Alaska to the bottom of Chile and I can't tell you how many times we referred to your site for help. From how to adjust your valves, to where to stay in the back country of Peru. Horizons Unlimited was a key player in our success. Motorcycle enthusiasts from around the world are in debt to your services." Alaska Riders

10th Annual HU Travellers Photo Contest is on now! This is an opportunity for YOU to show us your best photos and win prizes!
NEW! HU 2014 Adventure Travel T-shirts! are now available in several colors! Be the first kid on your block to have them! New lower prices on synths!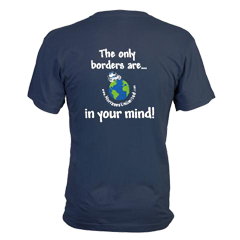 Check out the new Gildan Performance cotton-feel t-shirt - 100% poly, feels like soft cotton!

What turns you on to motorcycle travel?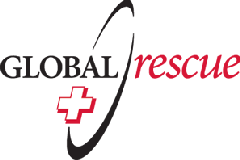 Global Rescue is the premier provider of medical, security and evacuation services worldwide and is the only company that will come to you, wherever you are, and evacuate you to your home hospital of choice. Additionally, Global Rescue places no restrictions on country of citizenship - all nationalities are eligible to sign-up!
New to Horizons Unlimited?
New to motorcycle travelling? New to the HU site? Confused? Too many options? It's really very simple - just 4 easy steps!
Horizons Unlimited was founded in 1997 by Grant and Susan Johnson following their journey around the world on a BMW R80 G/S motorcycle.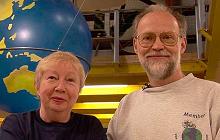 Read more about Grant & Susan's story
Membership - help keep us going!
Horizons Unlimited is not a big multi-national company, just two people who love motorcycle travel and have grown what started as a hobby in 1997 into a full time job (usually 8-10 hours per day and 7 days a week) and a labour of love. To keep it going and a roof over our heads, we run events (22 this year!); we sell inspirational and informative DVDs; we have a few selected advertisers; and we make a small amount from memberships.
You don't have to be a Member to come to an HU meeting, access the website, the HUBB or to receive the e-zine. What you get for your membership contribution is our sincere gratitude, good karma and knowing that you're helping to keep the motorcycle travel dream alive. Contributing Members and Gold Members do get additional features on the HUBB. Here's a list of all the Member benefits on the HUBB.
Books & DVDs

All the best travel books and videos listed and often reviewed on HU's famous Books page. Check it out and get great travel books from all over the world.

MC Air Shipping, (uncrated) USA / Canada / Europe and other areas. Be sure to say "Horizons Unlimited" to get your $25 discount on Shipping!
Insurance - see: For foreigners traveling in US and Canada and for Americans and Canadians traveling in other countries, then mail it to MC Express and get your HU $15 discount!
Story and photos copyright © All Rights Reserved.
Contact the author:
Editors note: We accept no responsibility for any of the above information in any way whatsoever. You are reminded to do your own research. Any commentary is strictly a personal opinion of the person supplying the information and is not to be construed as an endorsement of any kind.
Hosted by: Horizons Unlimited, the motorcycle travellers' website!
You can have your story here too - click for details!